Loadshedding got you down? Here are some cafes that have got you covered when the power is down.
Wednesday, 20 March, 2019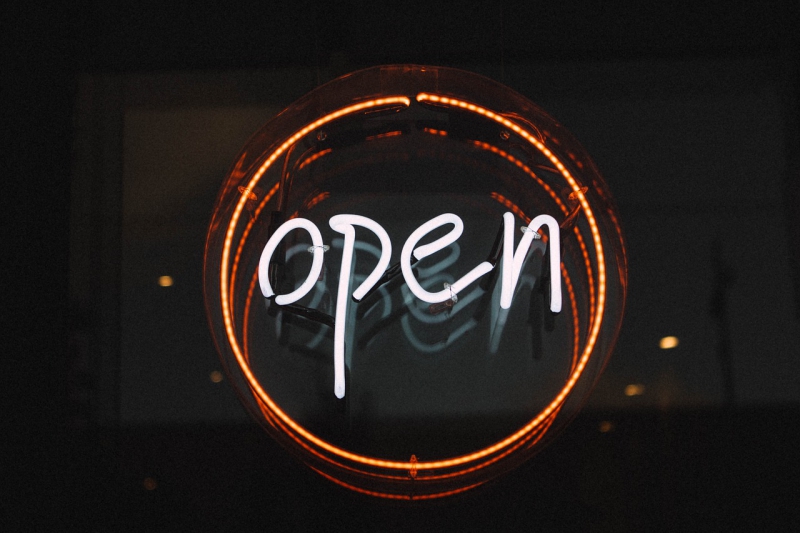 If your home isn't hooked up with a gas stove and a stovetop kettle, the recent uptick in load shedding blackouts is sure to be interfering with your daily caffeine fix. Never fear, we've got a list of coffee shops and cafés that are standing by when the lights go out. The country may be running low on energy, but you sure won't be…
EASTERN CAPE
Café au Lait Coffee Shop
Visit: Shop G24, 6th Avenue Shopping Centre, corner of 6th Avenue + Heugh Road, Walmer, Port Elizabeth
Call: 041 581 0360
"We are open during load shedding everyday ✨ Pop in anytime for a lovely cup of coffee and something delicious to eat ☕🍴"
Heritage Cafe
Visit: 25 Constitution Hill, Port Elizabeth
Call: 078 683 5274
"Stage 3? Stage 4? No matter. WE ARE OPEN! Pop in for some coffee and lunch!"
GAUTENG
C'est La Vie Coffee Shop
Visit: 211 End Avenue, Clubview, Centurion
Call: 012 654 0220
"Loadshedding can't knock our lights out! While the traffic lights may be down, and dinner may consist of a lot more takeaways, you'll still be able to enjoy C'est La Vie as always. Our trusty generator keeps our lights on, so we'll be open, even when everything else isn't."
CupoCafé Coffee Bar
Visit: C/o Zambesi & Enkeldoorn Avenue, Kolonnade Retail Park, Pretoria
Call: 081 416 3196
"We have these special inventions to keep us caffeinated during the current change of our ever so comfortable lives to loadshedding hour. We are open and brewing without power & limited menu options. Please be patient as this takes longer that the incredible espresso machine."
Strictly Come COffee
Visit: Riversquare Mall, Nile Drive, Three Rivers
Call: 079 255 5418
"Reminder!!! We are open during loadshedding!! No power no problem!!"
KWAZULU-NATAL
Saviour Cafe
Visit: 203 Bulwer Road, Glenwood
Call: 063 225 5711
"Stage 3 Implemented... Jenny our genny is working hard to keep your Cappuccinos & Flat White's flowing..."
The Treatery at Yard 41
Visit: Yard 41, 2 Shafton Road, Howick
Call: 033 330 2594
"Did you know... we are open 7 days a week.... even during loadshedding. We will keep you caffeined up with our special loadshedding filter coffee, delicious cakes… breakfasts and lunch options."
The Waterberry Coffee Shoppe
Visit: C/o Dolphin Crescent & Leonora Drive, Ballitoville
Call: 032 946 2797
"Load shedding.... No problem at Waterberry! See you all there"
WESTERN CAPE
Bootlegger Coffee Company
Visit: 2nd Floor, Point Mall, 76 Regent Road, Sea Point | Shop G05, 325 Main Road, Kenilworth | Unit 001, The Harrington, 50 Harrington Street, Cape Town
Call: 021 433 2599
"Bootlegger Point Mall, Bootlegger Kenilworth and Bootlegger Harrington are all fully operational"
Brewtiful Espresso Bar and Café
Visit: Waterway Street, Gordons Bay
Call: 072 301 6191
"We have no load shedding. Come join us."
Coco Safar Café
Visit: Artem Centre, 277 Main Road, Sea Point
Call: 021 433 1336
"Load Shedding does not mean you have to be left in the dark, hungry or without coffee… At Coco Safar, we remain open and continue serving Batch Filter and Coffee and Rooibos Siphons, croissants and avocado toast too!"
The Daily Coffee Café
Visit: Stellenbosch Square, 5 Webersvallei Road, Stellenbosch
Call: 021 880 0097
"We are operational during electricity outages and offer all our usual coffee and related beverages! Our special Loadshedding Menu highlights available meals but preparation may take slightly longer than usual due to backup power limitations. Please be assured that our dedicated kitchen staff are doing their best in challenging circumstances. Thank you for your patience and understanding!"
The Green Shed Coffee Roastery
Visit: Leila's Lane, Wilderness
Call: 044 333 0207
"African Coffee made with love .Open and ready to serve you Coffee in loadshedding time…"
- - - - -
Are there more coffee shops and cafés to add to this list? Let us know!
Got something to say? Then leave a comment!
---
Call for Musicians for Cape Town Coffee Festival
Wednesday, 20 March, 2019
Cape Town Coffee Festival news:
The
Live Music Stage
registrations are now open! If you are a solo singer or music group who writes and performs your own songs, you could get a gig at the Festival! The
Live Music Stage
is run in partnership with the
Coffee Music Project.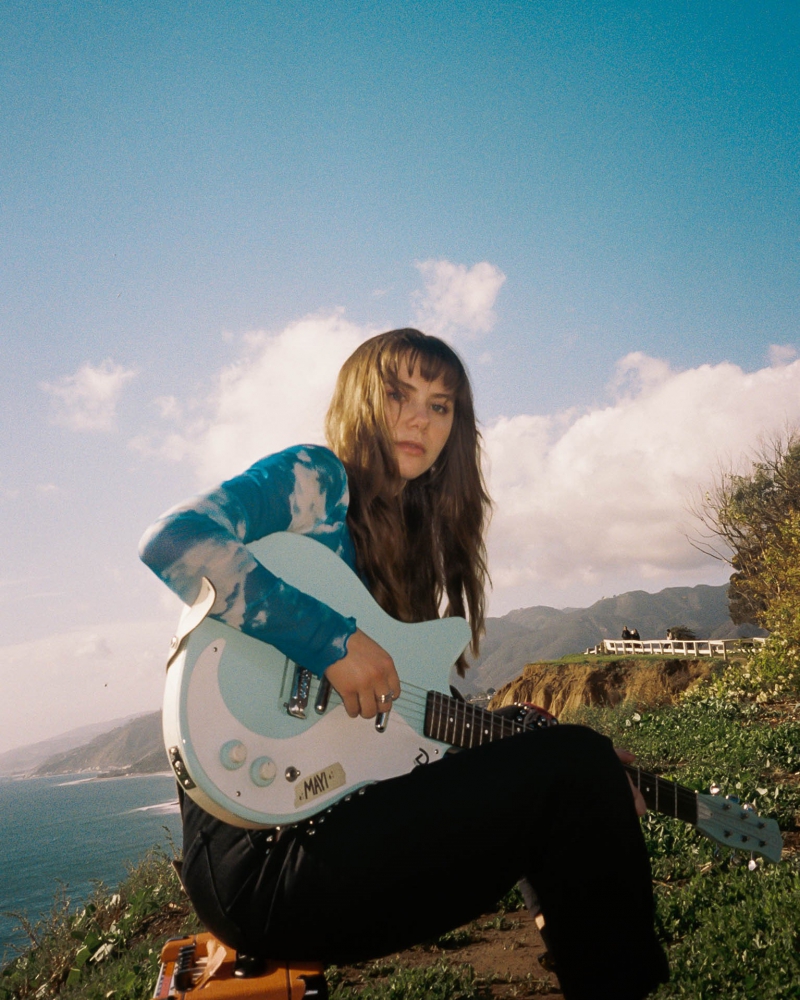 Madeline May: Coffee Music Project Los Angeles 2018.
CTCF are looking for talented and creative local artists, bands and solo singers from across all music genres to perform on the Live Music Stage at the Cape Town Coffee Festival. The songs need to be radio and family friendly (no explicit language please!). Cover bands will not be accepted. Original, self-made artists who write their own songs and deliver performances that set the stage on fire are what the Organisers are after.
All you need to do is apply online by submitting a YouTube video performance.
The deadline for applying is 31 March 2019 but the sooner you apply the better, as CTCF will be selecting artists on a rolling basis.
CTCF wants to showcase the best of local artists, bands and solo singers from across all music genres.
Why should performers take part? The festival will give musicians a chance to share their music with a vast audience, and engage in a deep spirit of community among those who share a passion for great music and coffee culture.
Previous artists featured at the Coffee Music Project:
Daisy Chute : Coffee Music Project London 2018.
Madeline May: Coffee Music Project Los Angeles 2018.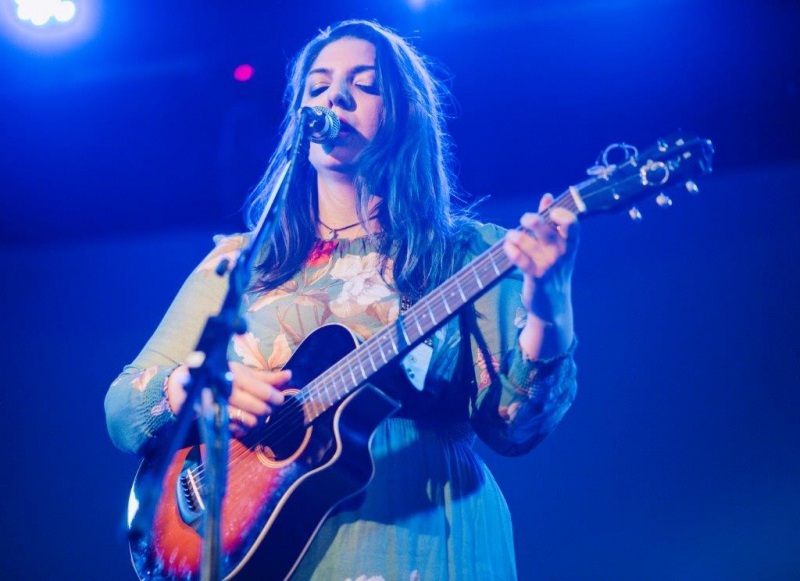 Daisy Chute - London 2018
Got something to say? Then leave a comment!
---
A Shot in the Dark: The Preliminary Round begins!
Wednesday, 13 March, 2019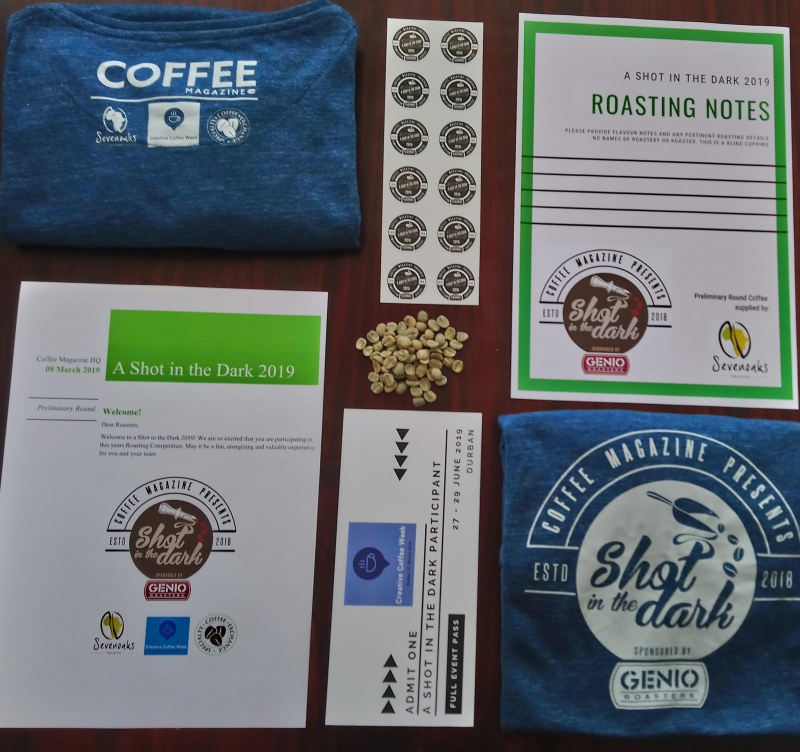 Entries for the 2019 version of A Shot in the Dark sponsored by Genio Roasters closed on 1 March and we were just blown away by the response from roasters around the country.
In total we have 44 Roasteries competing! 44!
Wow, we're so stoked and so happy to kick off this competition. The Preliminary Round coffee supplied by Sevenoaks Trading has been sent and is currently in transit on the way to the roasters across the country.
Each participating Roaster receives a ticket to Creative Coffee Week 2019 where the Final Round of A Shot in the Dark will take place with the incredible Trish Rothgeb in attendance. Who will make it into the Top 10, it's one of the roasteries listed below. Good luck!!!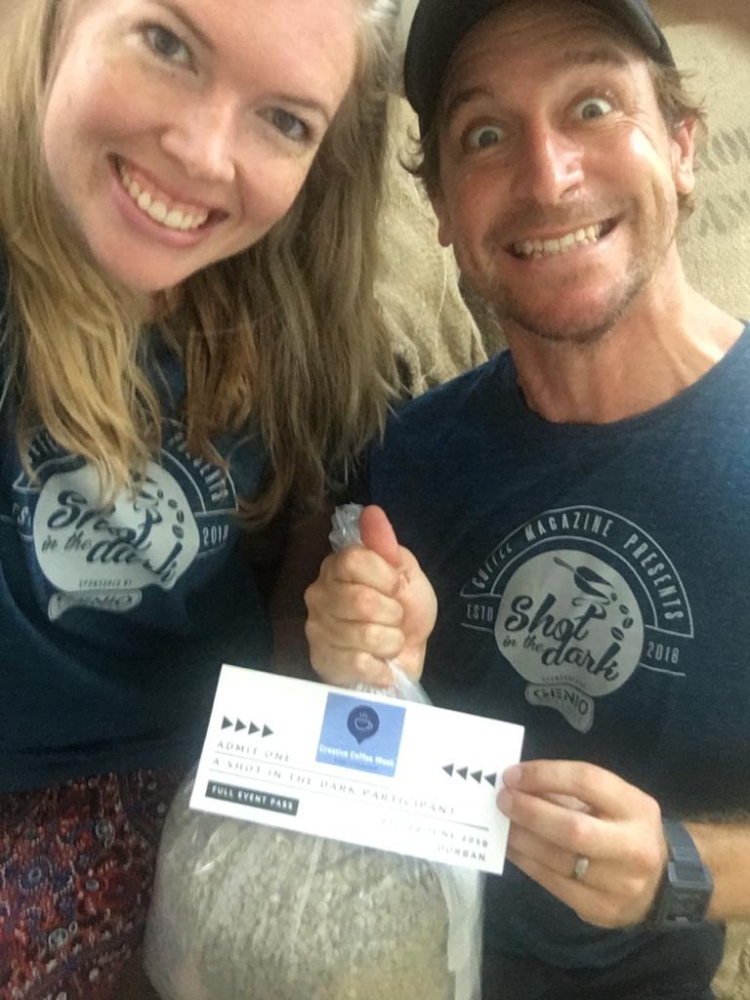 Infood Coffee Roastery
Beethoven Coffee Co
Tribe Coffee Roasting
Villamar
Home Roaster! (Our only home roaster, Ivan! Well done for entering)
SA Coffee Roastery Co
Humble Roasting Co
Truth Coffee Roasting - Defending Champion!
BlueBird Coffee Roastery
Jayess Roasters
Wings Coffee Roasters
Diggers Gold Coffee
Lineage Coffee
Red Truck Coffee Roastery
Carl's Coffee
Thirdwave Coffee
Science of Coffee
Colombo Coffee
Boontjie Coffee
Earthen
Bean Green Coffee Roastery
The Black Sheep Coffee Company
Bottomless Blessings Coffee Roastery
Cabin Coffee (Pty) Ltd
Arbor Coffee Roasting co
He Brews Coffee Roastery
Terbodore Coffee Roasters
Caloroso Roaster & Eatery
Bruder Coffee Roastery
Brothers Coffee
Manna Roastery
Stereo Café
Rich Coffee
Primo Coffee Roasters Zimbabwe
Highland Coffee Roastery
Mikro Coffee Co
Routed Roasters
Quaffee
AfricaBlack Coffee Roastery
Rosetta Roastery
Tall Pete Coffee Co
Pause Coffee Roastery
Genio Roasters (Neil is entering to test his skills, but he's not eligible to compete)
Got something to say? Then leave a comment!
---
INDUSTRY: Meet the new SCASA Chairperson
Tuesday, 12 March, 2019
Meet Bernard Muneri, SCASA's new chairperson. A person with an absolute passion for coffee and the industry; an always forward thinking individual who would like to see South Africa's specialty scene grow and reach new dimensions.


Bernard Muneri (SCASA's new chairman) with Harry Mole, SA's 2019 Barista Champion

How did you end up working in the coffee industry?
It was a prerequisite for all TriBeCa Regional Managers over a decade ago. Before you become a Regional Manager for Woolworths Cafes, TriBeCa required one to be a Certified Barista. Ironically, l was certified by Ishan Natalie back in the days. The rest is history and so much learnt and still learning more about Speciality Coffee at the highest level.

What excites you about the coffee industry?
The industry is always evolving. Back in the day when we competed for example, it was more about performance focus than actual coffee flavours and sourcing the right beans. Nowadays, the focus is getting the best beans and doing justice to them on stage including achieving the best via better roasting techniques.

Has South Africa's coffee industry grown? Are we on par with the rest of the world?
Very much so. Through SCASA Barista competitions every year, we have seen baristas taking part and thereafter opening their own café/roastery. Nothing makes me more happier than seeing baristas develop into entrepreneurs in their own way. There is room for improvement compared to the rest of the world, but through yearly participation of our National Champions, WCE Judges Training headed by Teija Lublinkhof and also learning from the rest of the world's trends, we will get there. Work in progress.
SCASA Board of Directors from Right to Left: Bernard Muneri, Alessandro Morrico, George Bertolis, Lani Snyman (outgoing chairperson), George Karatzas, Neil Maree and Chris Rootman.

As a SCASA Board of Directors (BoD) member, what you like to see more of in the future (in the industry)?
Would be pleased to see more competitors entering to upskill their knowledge, more sponsors supporting our non-profit organisation and even government assistance where possible in getting teams to go to "Worlds" and learn more. Those who did not win this time should keep grinding. If l'm not mistaken Harry Mole our current SA champion competed for plus minus five years until he won, so never give up.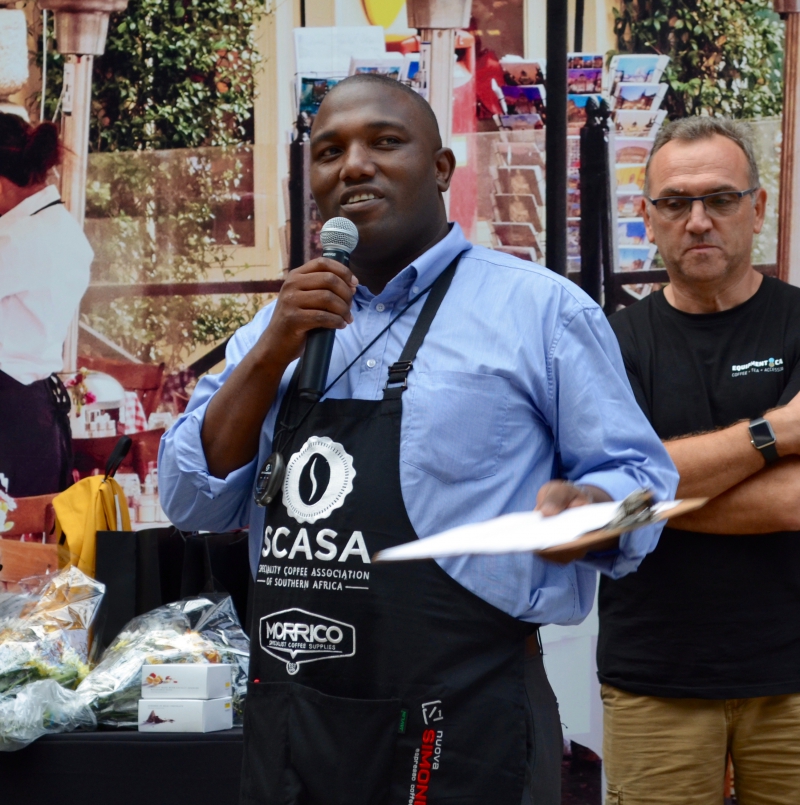 What skills in your opinion should a barista or coffee professional have to be considered good?
To me "Your attitude determines your altitude" in this coffee game.

What can coffee shops do to create more awareness for specialty coffee
Getting more affiliated with SCASA facilitated events and training programs. In this way, the sky is the limit as it's the right platform to understand speciality coffee in my opinion and learn from one another.

Any memorable SCASA coffee event moments you would like to share with us?
I think the 2010 Nationals in Gauteng. l coached the then South African Barista Champion Travis Scott and he won on his second attempt. We then went on to represent SA in Colombia at the World Barista Championship. Life changing experience. The rest of the events ever since then have always been memorable in their own way as the standard still rises with every competition.

What is currently your favourite coffee, how are you brewing it, and why?
Favourite coffee brewing in my house currently is Burundi Long Miles, mind blowing explosion of flavours. Roasted just to first crack. It's like a "money-in-the-bank" espresso. Enjoy it as a Cortado even better as the ratios are on point.

What's your advice or motivation to current and/or aspiring coffee professionals out there?
I was once a Barista Trainer, moved to competitions and grew and now l'm part of SCASA BoD, being chairman is a cherry on top. So everyone who works hard and put in unconditional passion for the coffee industry will be recognised and rewarded accordingly. If you love what you do, then you will never work a day in your life. The passion drives you.
Got something to say? Then leave a comment!
---
Coffee 'n Clothes
Monday, 11 March, 2019
How about a little fun for your Friday?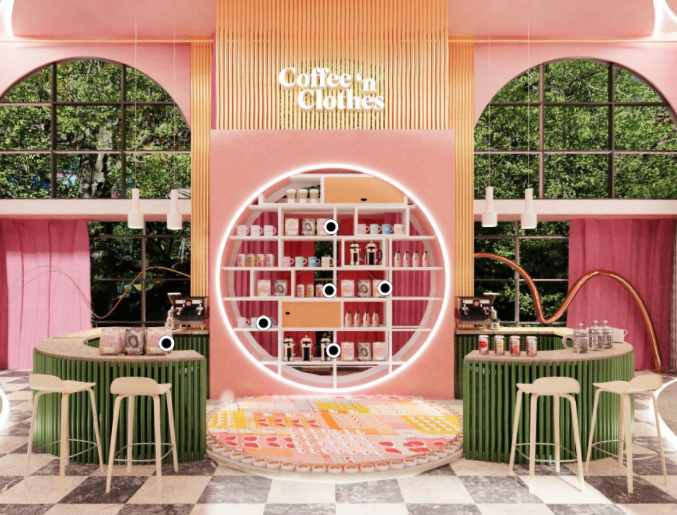 Coffee 'n Clothes launched in 2014 as an Instagram account and side-hustle, with a simple picture of founder, Ryan Glick's, coffee and clothes. The hashtag #coffeenclothes took off, and today the Instagram account has more than 307,000 followers, united by their great taste in coffee and clothes. What started as a combination of fashion and coffee has grown into a global community of content creators curating daily inspiration from fashionable coffee drinkers around the world.
From an Instagram account to a rapidly growing digital media, coffee brand and commerce company, Coffee 'n Clothes is all about making coffee sharable and stylish. Working with fashion and lifestyle brands, the company "creates unique content and authentic experiences for an audience of fashionable coffee drinkers".
Designer lattes
They've worked with some big names, like Marc Jacobs, Supreme, Nike, Vans and more, doing everything from event production, running social media campaigns, hosting in-store pop-up events, and now, designer lattes. This latest offering is proving popular at pop-up store events, with Coffee 'n Clothes serving up designer lattes featuring fashion brand logos in as the latte foam art. According to Glick, Coffee 'n Clothes' mission is to "make coffee this fashionable accessory in an innovative and creative way".
Coffee 'n Clothes recently launched its website, which has both editorial content and an online store which provides a panoramic virtual tour of the shop and its products. Some of the merchandise on offer are Upruit Sparkling cold brews, Coffee 'n Clothes' own branded beans (how amazing does Chocolate Hazelnut Pear sound), coffee mugs, Bodum's Chambord French Press, and much more.
If coffee is your favourite accessory, be sure to check out the Instagram account for all things coffee and obviously, clothes.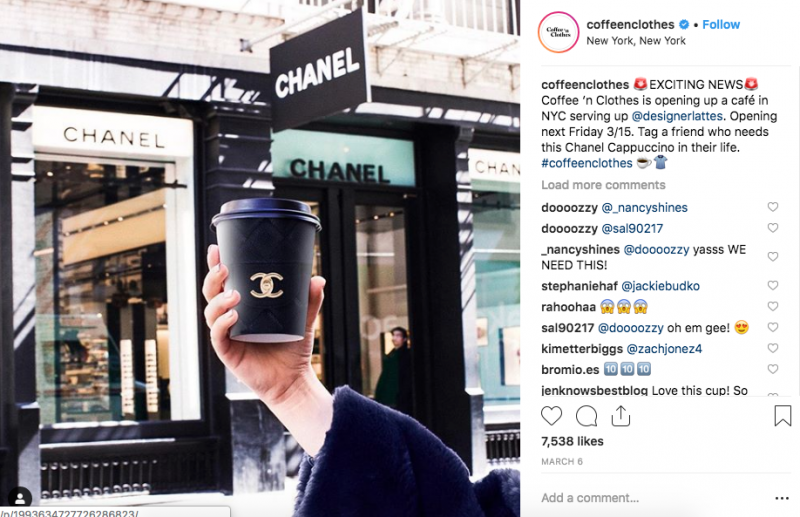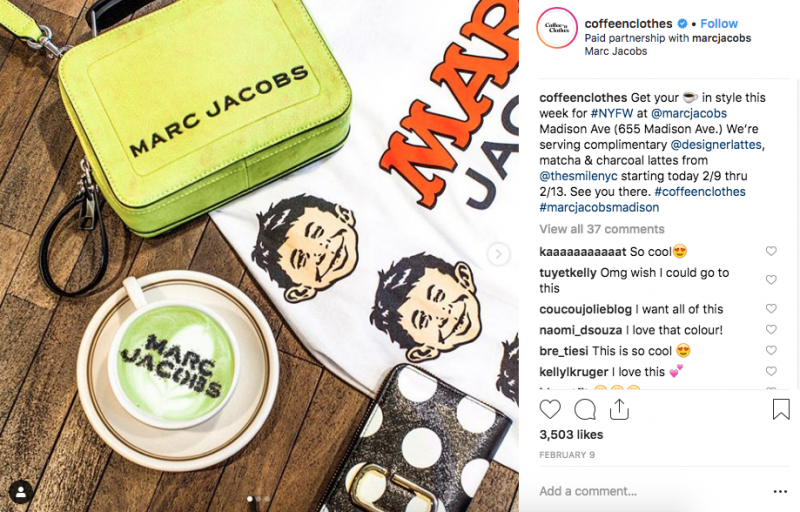 Got something to say? Then leave a comment!
---
Is fermented coffee the next big thing?
Wednesday, 6 March, 2019
Almost every coffee drinker has heard of 'kopi luwak' coffee – the expensive coffee that's made from the partially digested beans defecated by the Civet cat in Asia. It doesn't sound particularly appetising and the commercial methods are less than ethical, but apparently, the coffee is crazy smooth. There might be a new, cleaner alternative on the horizon though, with scientists and chefs starting to experiment with koji-fermented coffee…
What is Koji exactly? It's rice. Except, it's not just rice. Fermentation is the new thing, and koji is a rice that's been treated with koji mould (aka Aspergillus oryzae). Koji has a rich history in Japanese cuisine, and is essentially a type of fungus used in fermentation. By doing this fermentation process with the koji mould, the rice gets added flavour without any added salt or MSG. Koji has been traditionally used in miso, rice vinegars, soy sauces, saki and more.
This mould's fermenting powers are even celebrated annually in Japan on National Fungus Day! It's traditionally used a method to add more flavour to foods. It will be interesting to see how koji might be used to expand the flavour profile of coffee.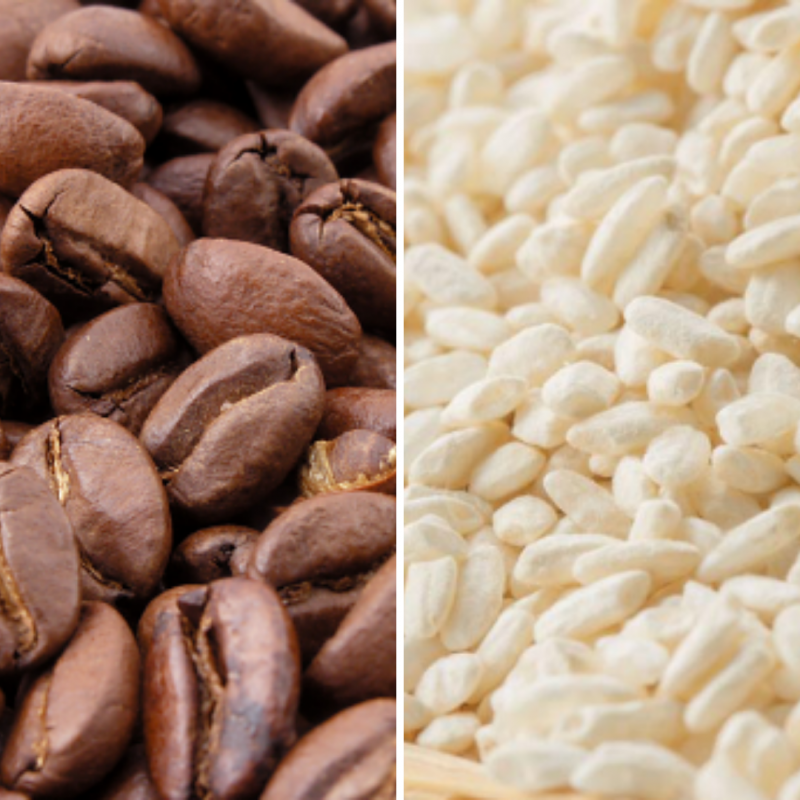 Koji-fermented coffee
In an interview with Forbes, the creator of koji-fermented coffee, Koichi Higuchi (who studied bioscience at the University of Minnesota), revealed that the idea for koji-fermented coffee came out of a conversation with his friend, a coffee aficionado. Much like the Civet cat's kopi luwak digestion process, koji contains enzymes that break down complex proteins, starches and fats, achieving a similar effect to that of kopi luwak, except in a lab rather than the cat's digestive system.
Koji spores are sprinkled over green coffee beans and fermented for a few days. Higuchi roasted the beans into a light and dark roast, and reported to Forbes: "Compared to regular beans, the dark roast gave milder taste, whereas the light roast had cleaner acidity. Also, I did not get the subtle burning sensation that I suffer from by drinking regular coffee."
Some have suggested that the koji fermentation process might even add value to beans that are considered lower quality. Koji-fermented coffee is not yet commercially available, but we wait with baited breath to see how this amazing mould might bring bolder flavours to our daily cup of java.
Got something to say? Then leave a comment!
---
Meet Mrs Bean!
Thursday, 7 March, 2019
Herman Senekal has been manufacturing and distributing earrings to the local retail market since 2015. His passion is to create unique brands, and to nurture and grow them. The first earring brand he launched is Zelmi's Boutique (the name of his eldest daughter who's now 6 years old). In March 2017, he started Safari with Izé (his youngest daughter who's 3 years old), and these earrings were designed for curio shops at tourist attractions. It wasn't until September 2017 that Herman had the idea to create real coffee bean earrings, and Mrs. Bean was born…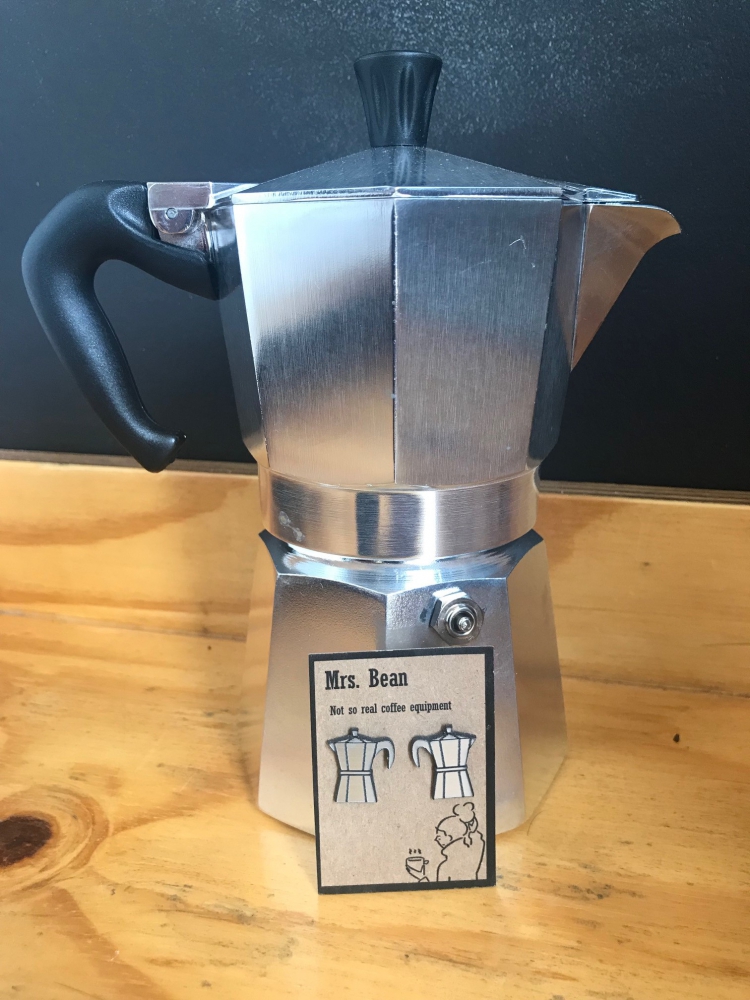 Where did the idea come from?
"I have a real love for coffee and coffee shops, as well as the retail environment, which is where I function at my very best. So, I was sitting at a table in a coffee shop with a few friends and we were joking around. One of my friends said, "Wouldn't it be nice if you could wear real coffee beans as earrings?" And I thought to myself, that would be a great idea! That's where the thought process started for me and after making a few sets of real coffee bean earrings, I saw the opportunity to expand into coffee equipment earrings as well."
Where did your love of coffee come from?
"I was introduced to real coffee by my very dear friend Francois Dreyer of Heavenly Coffees, who at that time was roasting and selling coffee from his house in Centurion. His passion for coffee drew me towards my current love and appreciation for this precious liquid."
What kind of coffee beans do you use in your earrings?
"I use a medium roast Columbian bean for the earrings, but if you are worried that they might keep you up at night…they are also available in decaf!"
Where can people find Mrs. Bean earrings?
"I currently sell the earrings at point of sale at various coffee shops and roasters in South Africa. I also have plans to make the earrings available online in the near future."
The latte art earrings are very interesting – what inspired those?
"I wanted to create an opportunity for baristas to interact with the consumers they serve by offering something unique and to showcase their own latte art. They can offer the consumer something tangible to take home after enjoying their perfectly served cup. A photo is taken of the real art on the cappuccino and the earrings are produced from that image. A royalty is paid to the barista whose art is featured on the earrings. I feel that the skills of baristas need to be celebrated more and in this way, I could give back in the form of a financial contribution as well as giving the barista some well-deserved recognition. Participating baristas receive a certificate that authenticates their art and they can write their name on the earring card as well."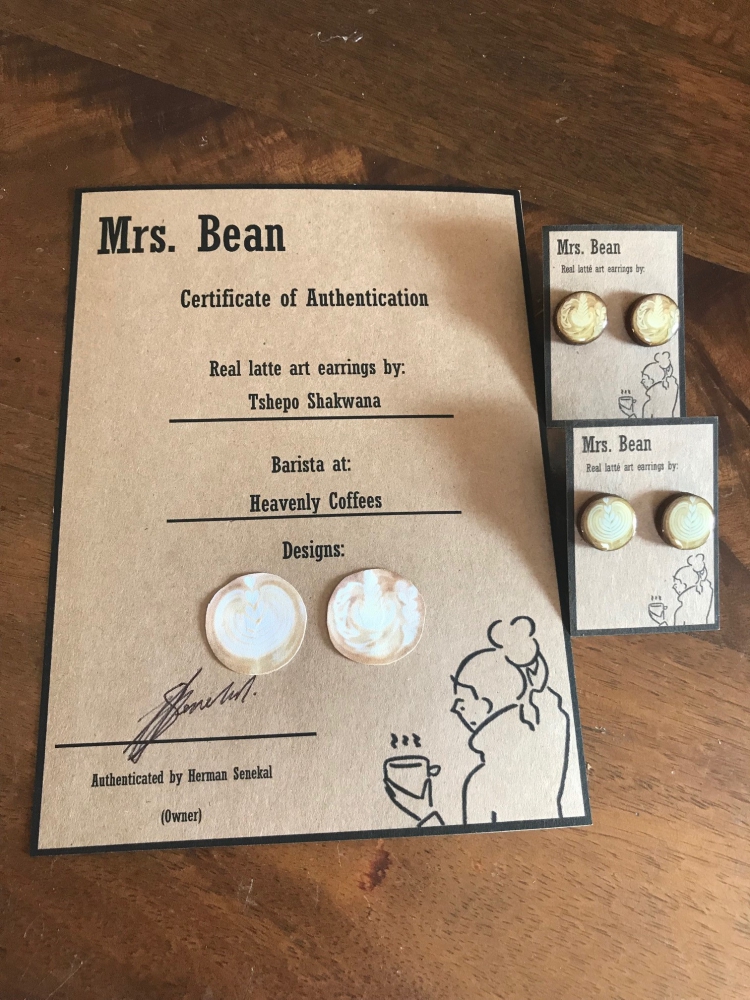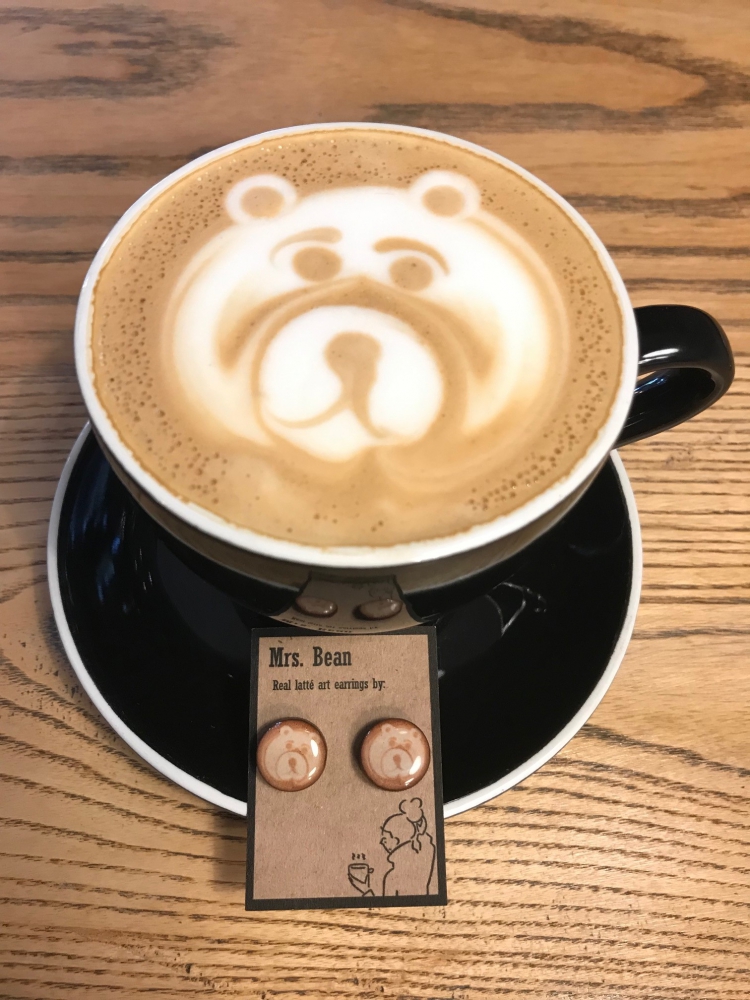 And you've recently launched chocolate coated coffee beans?
"Chocolate coated coffee beans just fits in very well with the brand and it's a product that is unique in taste and experience. I felt that it's a perfect complementary product to the coffee themed earrings. The brand message is centred around the 'real' aspect of coffee and it doesn't get more real than chewing a real coffee bean, coated in real good chocolate, while wearing your real coffee bean earrings…right?"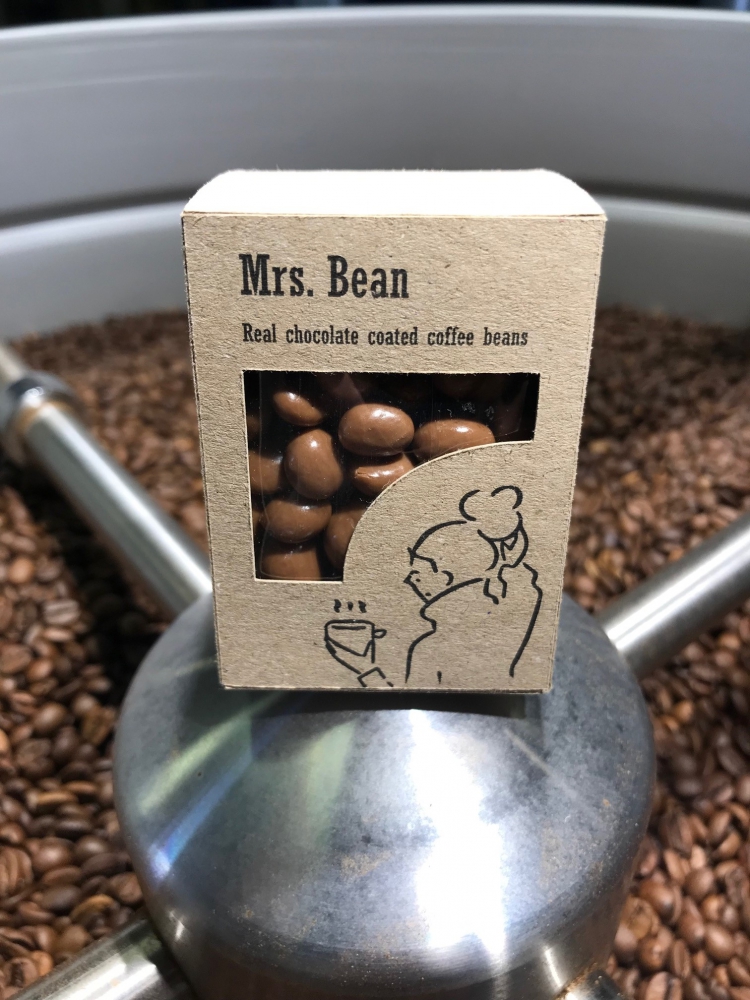 Mrs. Bean is a fun way to show your real love for coffee. The earrings are a great gift for yourself or other coffee lovers you know. You can find Mrs. Bean are on Instagram and Facebook, and hopefully at a coffee shop near you soon.
Got something to say? Then leave a comment!
---
Up and coming SA coffee brands: Motherland Coffee Company
Monday, 4 March, 2019
Motherland Coffee began with a dream, a hope for Africa, and huge passion for coffee. In the summer of 2009, the idea for Motherland Coffee Company was birthed by founders Rob and Kirstin Maud and Seb Schneider. And it didn't take long to realise that African coffee brands were, well, non-existent. That just seemed tragically wrong. Considering that Africa was the very birthplace of coffee, and that it continues to annually produce a significant percentage of one of the world's most traded commodities, as well as some of the world's best coffees to boot.
They dreamed of a brand of coffee, born and raised in Africa, and brewed the world over. A brand that would represent Africa and hold its own in a global market. That would create sustainable farming communities and uplift the economy in their countries of origin. A brand that would be a remarkable and inspiring force for social good. And put Africa back on the coffee map. Motherland. It seemed a fitting name.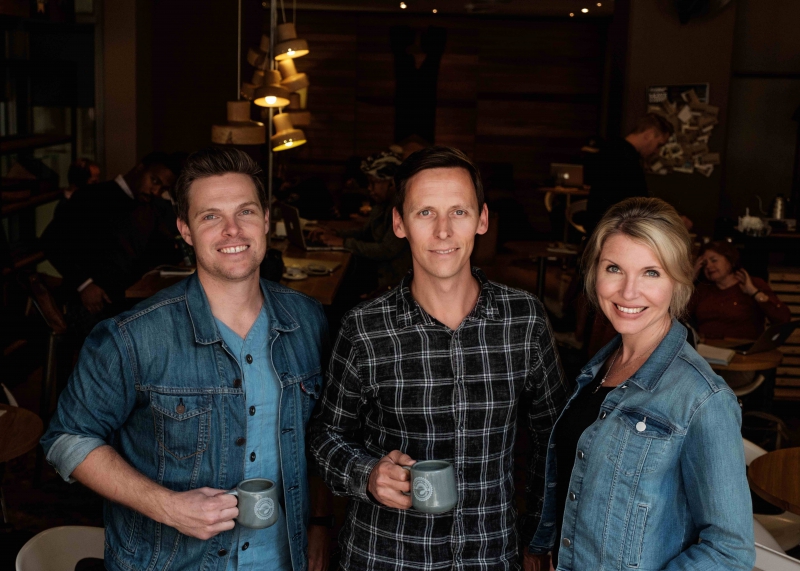 ---
Interview with Seb Schneider
Why Motherland Coffee? How did you come up with the name?
"Coffee isn't from London, Milan, or Melbourne. Coffee is from Africa, and we want people (especially Africans and South Africans) to believe that Africa is the future; a vibrant place where the world is growing and developing, with coffee headlining that story. We want the communities we serve to be part of an African coffee movement, that believes in its coffee heritage and the future of the continent. We're about coffee, but we're also about people, family, community, and most importantly, about Africa. Motherland feels like it captures that in a single word."
As a business, what's important to you?
"We want coffee to be a truly African success story – by creating sustainable farming communities, and uplifting economies in their countries of origin; by developing café professionals – baristas, food crafters, and managers that are exemplary for their dedication to high café standards; and last but not least, inspiring and adding a little joy to the communities and customers that we serve."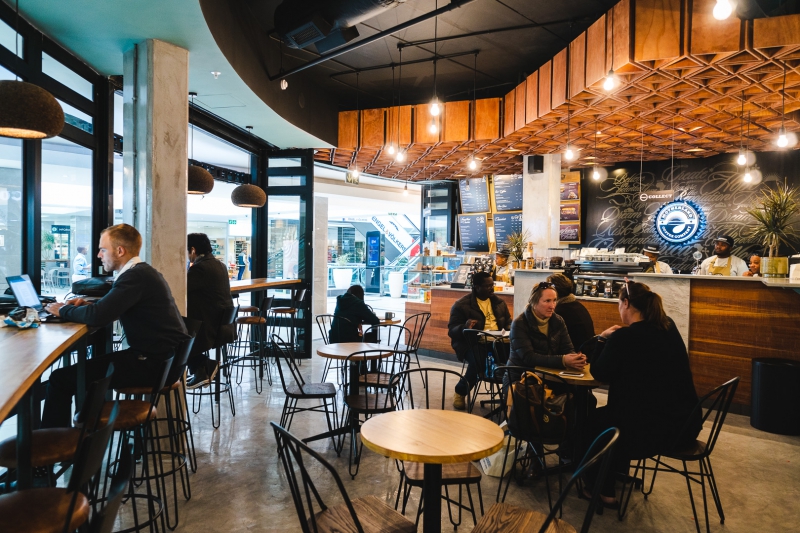 What is your vision for Motherland Coffee?
"We want to be a pioneering coffee brand born and raised in Africa, and brewed the world over. We dream big, and aim high."
What sets you apart from other coffee shops and cafés?
"I think the purpose behind our company is the driving force that defines what we do. There are a lot of similarities between cafés and coffee brand offerings, because we're often serving almost identical drinks (which customers have come to expect). At Motherland, we do what lines up with our vision, and use that for development; I think it keeps us authentic."
What has been the highlight of your business journey?
"Meeting and talking to people in our community that are as passionate about Motherland as we are, people who really believe in what we do. It's exciting, motivating and very much appreciated."
What's the most exciting part of the job?
"Being in coffee and retail is being on the front lines of culture, economics, design and social movements – you're where it's all happening. And you get to create spaces, and influence and inspire people. It's a great place to be, it keeps us motivated."
There are always growing pains for an entrepreneur starting up a new business – what have your experiences been?
"The challenges of starting a new business, and growing it, are always present. It takes grit and perseverance, that's for sure. Opening our first Rosebank café in 2010, and keeping it operating seven days a week, 12 hours a day, almost 365 days a year – that felt like a huge hurdle to overcome. It felt like you could never switch off (technically you can't), and that was difficult.
With plans to expand further, we opened a second Johannesburg location and a Cape Town branch, and learned to train and trust our people. We gave them responsibility and held them accountable. We did this with gusto, but rather loose systems, and paid the price in low gross profits and erratic management at store level. But when we expanded to a further four locations, it was time to beef-up ops… So, we brought our dad in, a seasoned hospitality operations expert – out of retirement and into our joyful, full-of-ideas chaos! Our systems and back-end improved dramatically.
This was empowering for our business and our managers – we were better equipped to report and initiate new plans, and it put our business on the front foot. Do good dads ever stop looking after their kids? I don't think so. Expanding locations and team members, and delivering a consistent experience requires solid operations and well-implemented systems. This is now essentially our biggest department, and it allows us to grow stores, build company culture, grow teams, and build our brand without wondering when it all comes crashing down. You sleep way better with a solid operations team."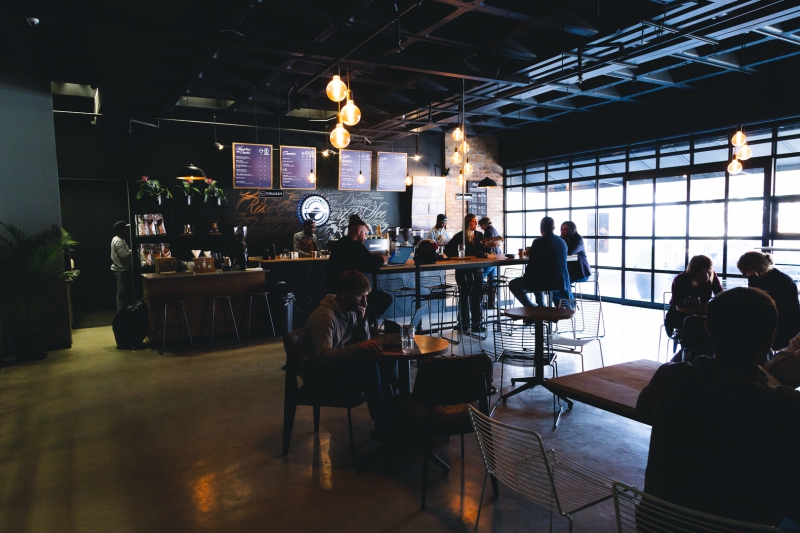 Give us the lowdown on your coffee and menu?
"We serve exclusively African origin beans, and offer three to four different coffees on our bar. We consider ourselves boutique and specialty, but we're also consumer-centric, so you can order your coffee 'traditional', or in in a range of sizes from Short to the MotherCuppaÆ, depending on the drink in question. We're also proud of our food offering, and serve a range of freshly prepared salads, sandwiches and wraps, made to order and intended to match the quick-service nature of coffee. You can grab a quick, excellent coffee and breakfast or lunch in just a few minutes."
Got something to say? Then leave a comment!