World Barista Champs to proceed despite global Corona Virus fears
Tuesday, 25 February, 2020
Organizers of the World Barista Champs (WBC) which is scheduled to be held in Melbourne Australia at the Melbourne International Coffee Expo (MICE) in May this year, have confirmed that the competition will go ahead as planned.

Coffee Magazine, as an official media partner of MICE reached out to the organisers this week amid the growing global concerns of the virus to see if the outbreak would affect the Expo and the WBC.

Spokesperson for MICE Lauren Winterbottom confirmed: "With the continuing news coverage on COVID-19, we wanted to reconfirm for all exhibitors that MICE2020 will be proceeding as planned. We have also spoken with World Coffee Events, who are preparing for the World Barista Championship and World Brewers Cup as per normal. MICE2020 exhibition space is sold out and we are looking forward to welcoming everyone to the expo from 4-7 May 2020 "

With SCASA Nationals taking place at Hostex this weekend, an SA Champion will be confirmed and will be due to compete at WBC in Melbourne.

Coffee Magazine will continue to monitor the situation and report on the latest news from the WCE and MICE in the coming weeks.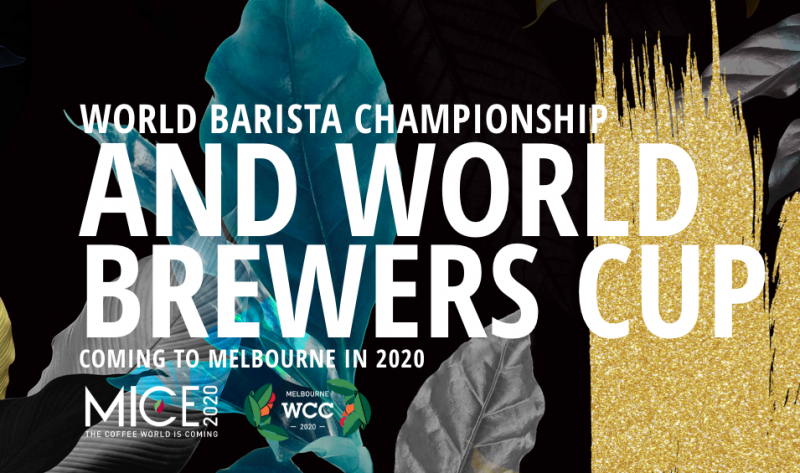 A little more on COVID-19: Obviously with panic rising through irresponsible media coverage, it's hard not to get concerned. But the good news is, that our body's immune systems do have what it takes to fight it, much like the flu (we just don't have any practice with this virus, which is what makes it tricky). I found this article helpful and clear. The big take-away though is that 12 000 people have already recovered from COVID-19 completely. So let's hope that while the spread seems a bit unstoppable at the moment, the recoveries follow thick and fast behind.
Got something to say? Then leave a comment!
---
The Pot of coffee at the end of the Desert: Two Beards Coffee Roasters
Monday, 24 February, 2020
Words and photos by JoNo and Silvana Nienaber
---
Our Christmas holiday road trip took us through Swakopmund – Namibia, where the cold Atlantic meets the hot desert sand, the last place we expected to find the best coffee in Africa. The Two Beards Coffee Roasters, found on the outskirts of Swakopmund feels like it belongs on the streets of Brooklyn -from the design of the interiors to the incredible coffee menu.
It started as a hobby for Roy with a lifelong passion for coffee which then became the family business when his son Mark decided to leave corporate life of chemical engineering and add science to his father's passion. These two bearded gents, combining the one's passion and the other's science are creating the most incredible coffee around….
We were very fortunate to have a private coffee tasting with Mark from which we walked away with a wealth of knowledge and experienced incredible single origin coffees. Not only do they serve the straight up flat whites and lattes but the barista has his own experimental corner so if you are inclined to indulge yourself or try something new, there is an entire page in the menu for 'something different' – I had the Honey & Ginger coffee… life-changing.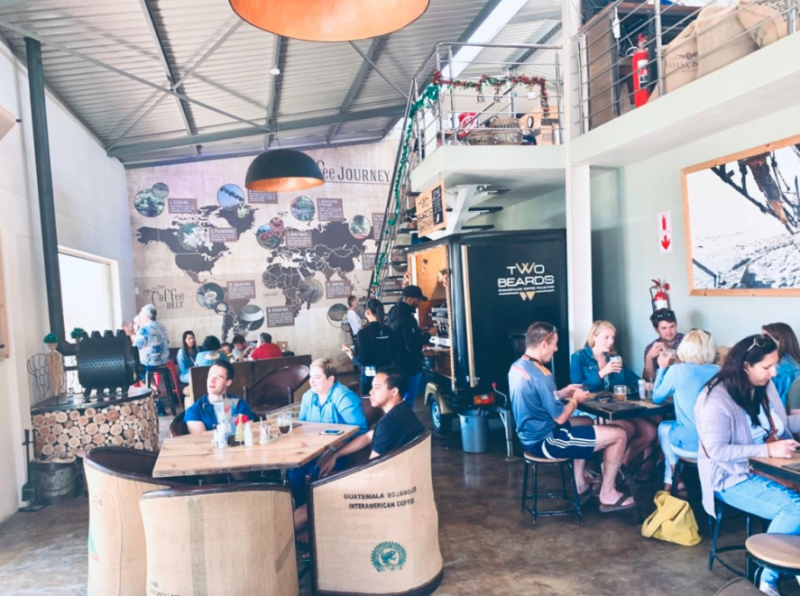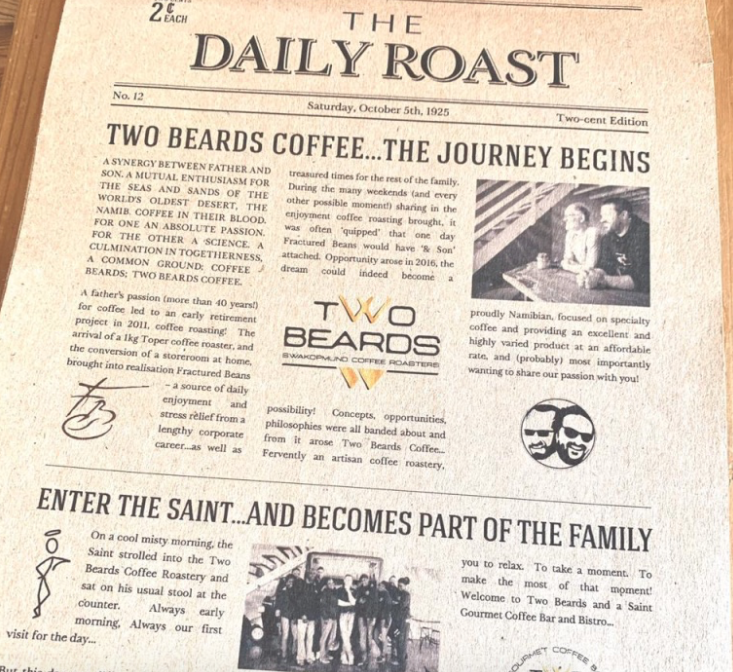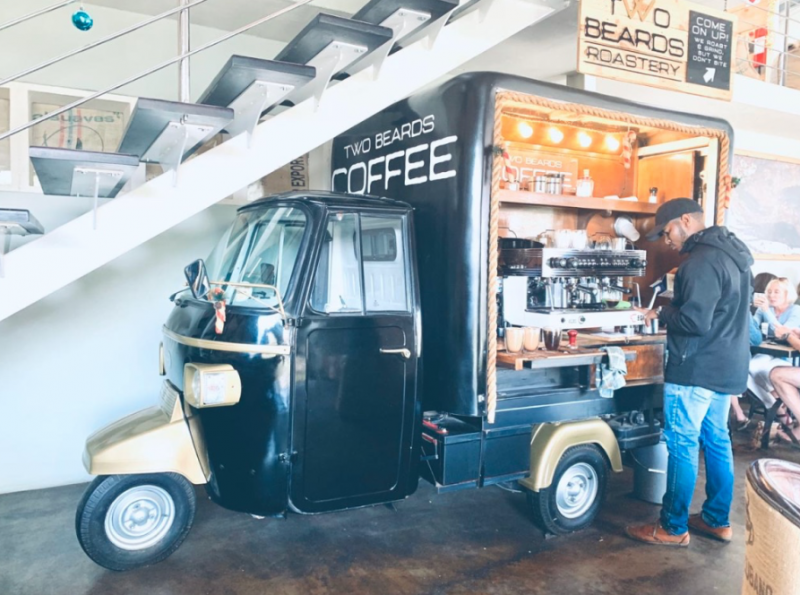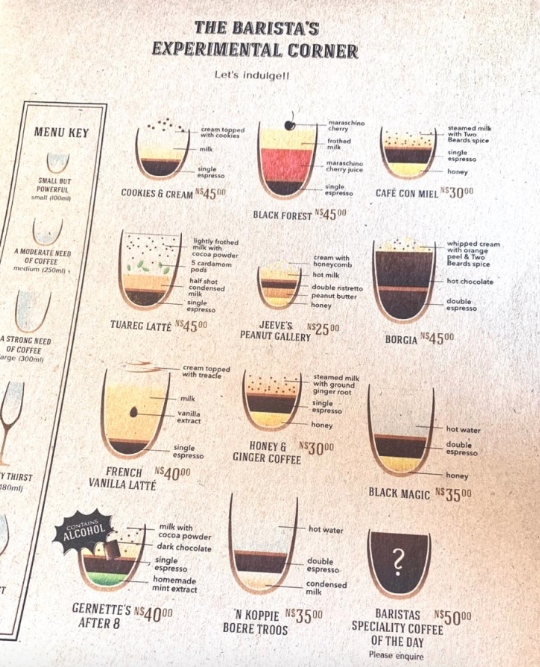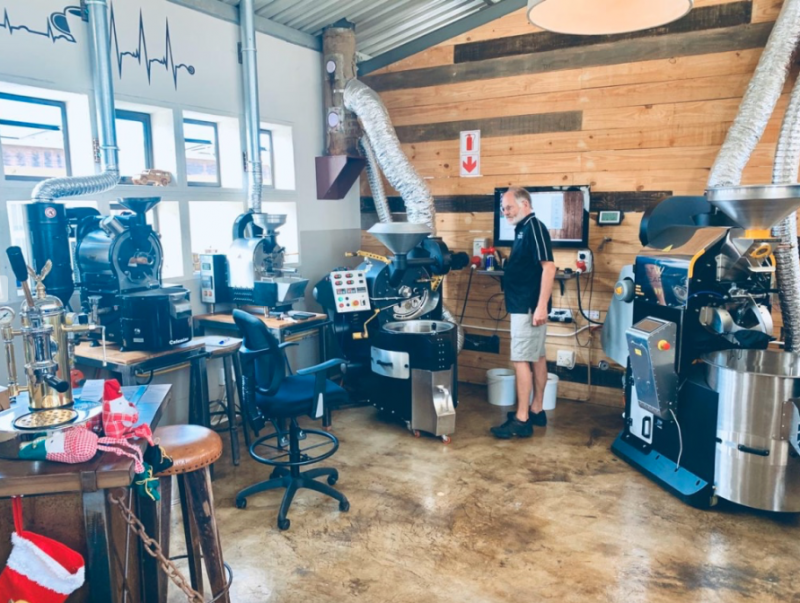 Got something to say? Then leave a comment!
---
Coffee Trends for 2020
Saturday, 22 February, 2020
What's brewing in 2020 for coffee lovers?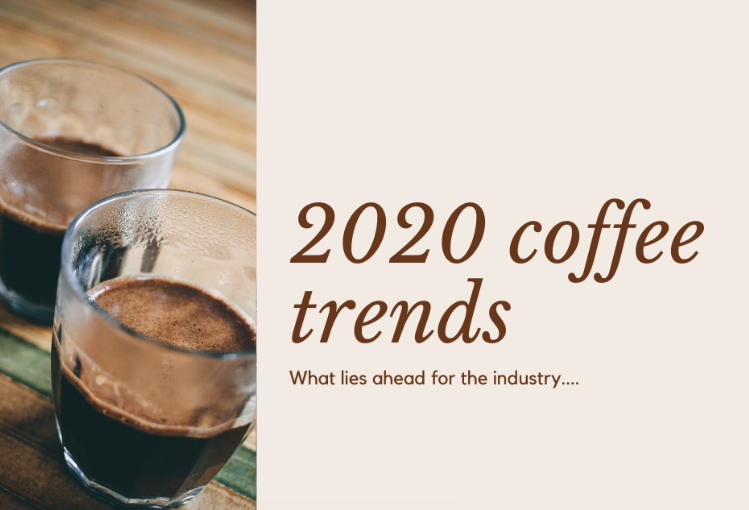 If you thought 2019 was the year for coffee, 2020 is going to surprise you. The South African coffee landscape continues to boom as more and more consumers are turning to coffee to please their caffeine craving. According to Stacey Moss, Director at Avanti Coffee Company, a leading coffee supplier, this year will see the rebirth of past trends, while new developments will pique the interest of coffee enthusiasts. "It is important for us to keep tabs on international trends in tastes, flavours and formats, and then to work carefully with our customers to ensure that they remain relevant and on-trend," Moss says.
So – what's in store for the year ahead?
Non-dairy milk
"South African consumers typically enjoy their coffee with milk, making cappuccino and lattes firm favourites amongst coffee lovers," Moss explains. "With that being said, we foresee that the popularity of Banting, plant based diets and healthy eating plans will continue to gain traction in 2020, making milk alternative beverages more popular than ever before."
While almond milk dominated the non-dairy space in 2019, Moss believes that 2020 will see coconut, rice, macadamia, cashew, hazelnut and oat milk options take their place at coffee spots nationwide.
Black Coffee
"While majority of the population opt to drink their coffee with milk, we are noticing a steady rise in black coffee. People are also starting to get to know and understand coffee and so consumers are expanding their knowledge about flavour profiles and coffee origins, helping them to determine the taste they want to get from their cup of coffee.
Furthermore, coffee enthusiasts are exploring alternative brewing methods and are starting to truly appreciate the glorious taste of coffee in its purest form," Moss continues.
Iced Coffee
This popular beverage is making a comeback in 2020! "In the past, iced coffee drinks were geared at a younger audience and were packed with sugars. The fad was also less focussed on the coffee aspect and more on the combination of coffee with flavours such as caramel or hazelnut," Moss says.
Fast forward to 2020, the popularity of unsweetened iced coffee varieties is expected to explode. Globally, the cold brew method is turning into a mainstream hit because of its various serving options and its smooth profile. "This is certainly an interesting space to watch," adds Moss.
Sustainable packaging
South Africa's love for takeaway coffee contributes to the 54,2 million tons of general waste per year. "In 2019, the demand for biodegradable and reusable cups was high and it's showing no signs of slowing down as consumers become more environmentally conscious and the drive for responsible sourcing increases. At the end of the day, the future depends on the sustainable work we do now and so we are constantly looking at new ways to help our customers provide the best sustainable solutions."
Appearance is everything
Social media plays a big part in the visual representation of beverages and so South African's have become more aware of the way in which they want to receive their coffee. One of the baristas key skills is the ability to create latte art. The scope for creativity has become more evident with the rise of barista competitions and overall presentation is playing a big part in the judging process.
"Developing a good coffee is as much about the taste as it is about the beautiful art and the glass or mug it's presented in. Making a coffee that not only hits the spot but, that looks good, makes it a memorable experience, worth coming back for more (and photographing for social sharing)!"
South Africans are expecting higher standards from their coffee and so it is important for coffee experts to work together to help respond to the evolving tastes and demands of consumers in a sustainable way. "2020 is going to be an exciting year for us all and we are looking forward to creating coffee experiences that people will not only taste but feel," concludes Moss.
Got something to say? Then leave a comment!
---
A New Flavour Experience: Olives!
Wednesday, 19 February, 2020
What do you know about olives? I did not know much. In my mind there were maybe three varieties; the green ones (with the pit or with the red thing in the middle), the purple ones and the black ones. How foolish of me, when I know that coffee has the reputation of being 'simple' and yet has so many amazing layers to it, from all the different cultivars, to all the ways you can process and brew it. Olives, as it turns out, are no different.
On a recent visit to Tulbagh, my mind was blown at Oakhurst Olives. They grow 16 different kinds of olives on the farm. SIXTEEN. Wait, there's more. There are more than 150 olive farms in South Africa. WHAT?! They have prestigious awards in the Olive Oil category and everything. Pretty incredible.
So, olive oil. Ever done an olive oil tasting? Me neither. There's a first time for everything! Tastes like oil right? Wrong! I mean, yes, it's an oil, but the depth of flavour in the three options they have at Oakhurst? YUM. "You should smell cut grass and avocado skin in our Delicate option." And I DID.
There's a specific way to taste the olive oils. You heat them up a little in your hands, sip and hold in your mouth rolling the oil around your tongue, inhale a little air and then swallow. Their Medium EVOO (Extra Virgin Olive Oil) has a delightful peppery kick that took my quite by surprise as it crept up my throat. Unusual and exciting.
The tasting room is quite magnificent and for R30 you get the full tasting experience, winning!
The only table olives they produce are of the Kalamata varietal (the purple ones). They invite you to look behind a little white door to see where the olives are kept in brine for 8 months until they're ready for consumption. They are basically inedible before they get in the brine. They have to be squished real hard to get the oil out of these bad boys and to eat them right off the tree is a non-starter. I am grateful to the clever little humans who decided to soak them in the first place (This is an enjoyable read on the olive tree and her bitter fruit). Then once they've been soaked and are all squishy the possibilities are endless. The team at Oakhurst make tapenade (with capers not anchovies-genius!), and a couple of scrumptious jams. Perfect for any cheeseboard!
Well worth the visit for a new flavour experience. Highly recommended.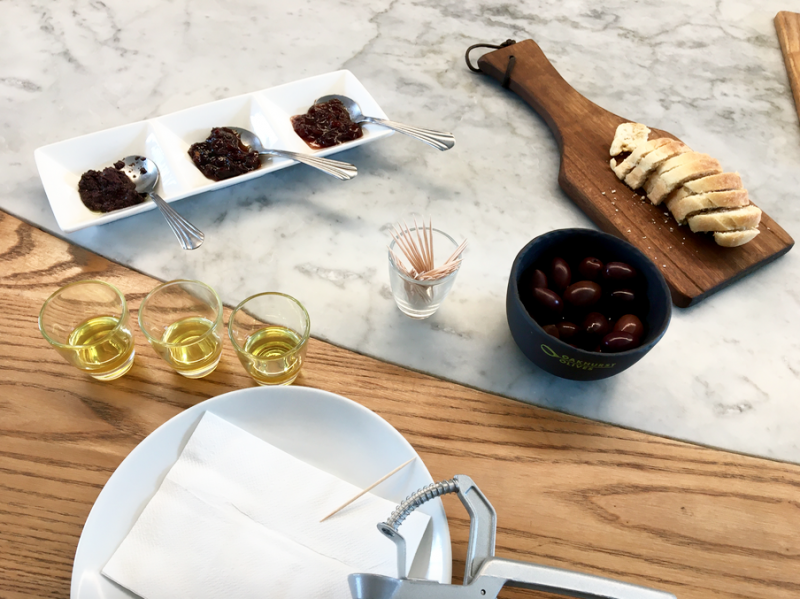 You don't have to wonder, I ate all the bread. I ate everything. The little corkscrew doohickey is an olive pitter. Best gadget you never knew you needed, but once you try will be unable to live without.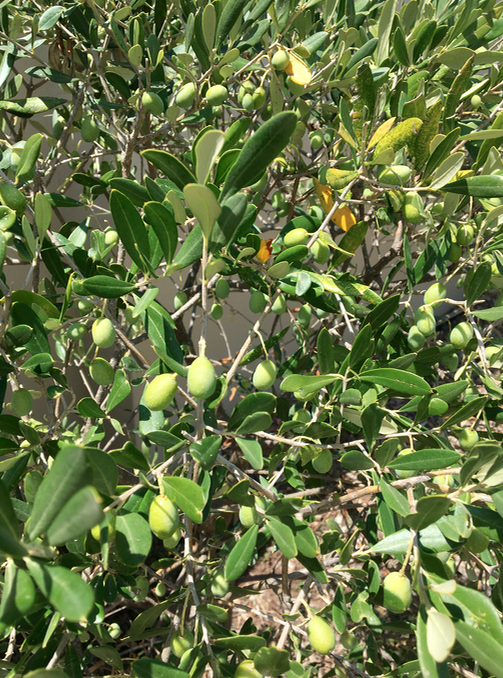 Eating direct from tree not advised. Even though they look pretty good.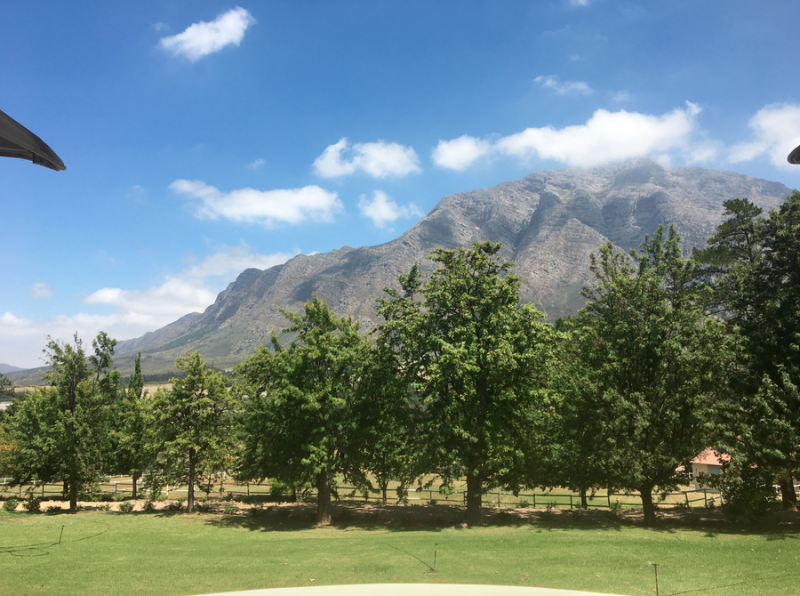 It's not a terrible place to taste olives.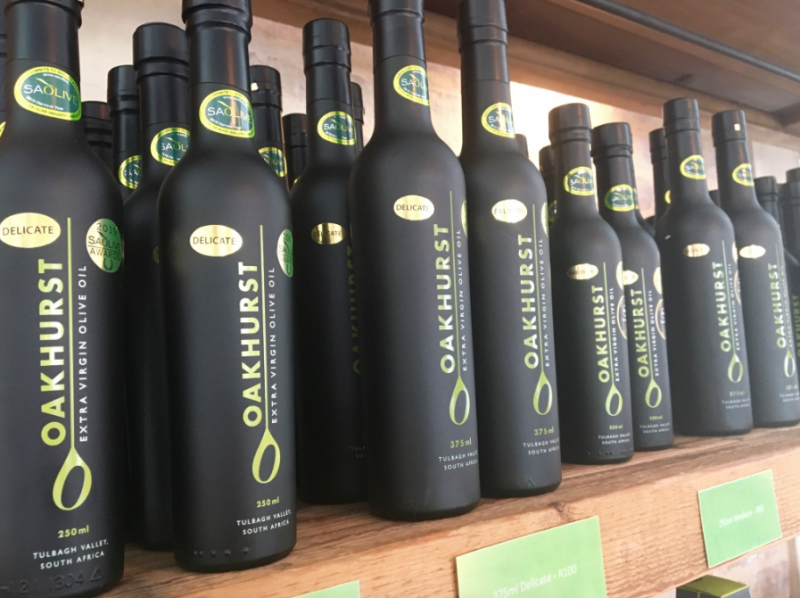 Love these matte black bottles. The olive oil inside is also grand.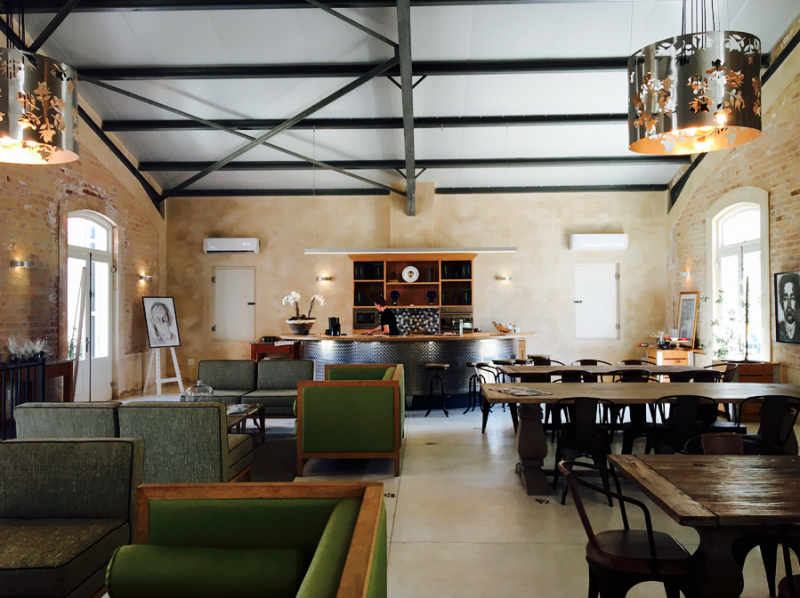 I had the whole place to myself! Larney!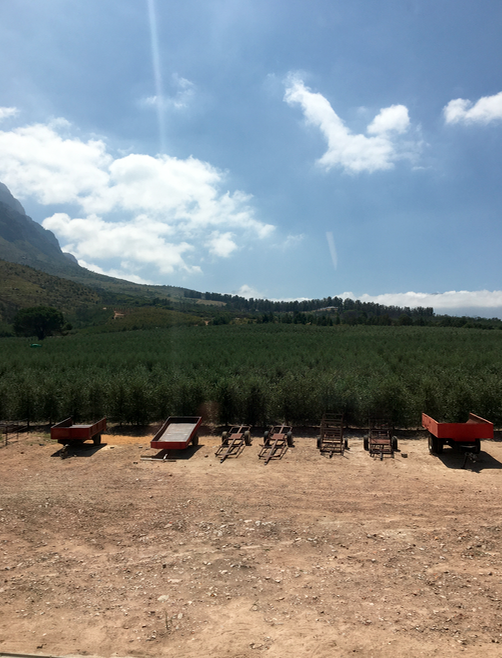 Olive trees for days! There are 33 000 and some change on this farm.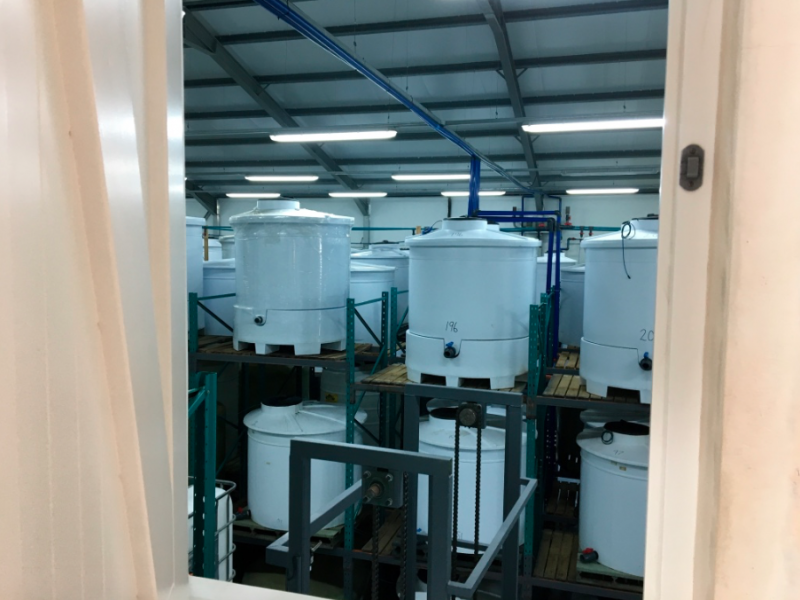 The curing of the olives.
Got something to say? Then leave a comment!
---
New Kid on the Block: Maha Cafe
Wednesday, 19 February, 2020
5 Mahatma Gandhi Road, Point Waterfront, Durban
---
A beautiful new venue is hiding at the end of Mahatma Gandhi Road in Durban. It boasts a chef that has held a Michelin star in his career, sumptuous decor, coffee roasted in KZN and a very cute, resident doggo (who goes by the name of Daisy). Welcome to the world, Maha Cafe.
The decor is understated elegance, keeping it simple with a few good pieces of furniture and beautiful matte black and gold La Marzocco GB5 on the counter. We were greeted by the very friendly team and ordered a cortado and a beetroot/cacao latte. The cortado made using Terbodore beans (fitting, as they also have a dog as their mascot) was extracted well and hit the spot (Thanks Siya!). The beetroot latte (from Red Espresso) was given a tasty twist with the cacao but the milk was just a bit too hot. With so many delicious brekkie options we ordered three things off the menu between the two of us. The rarebit, the bacon buttie and the salmon number.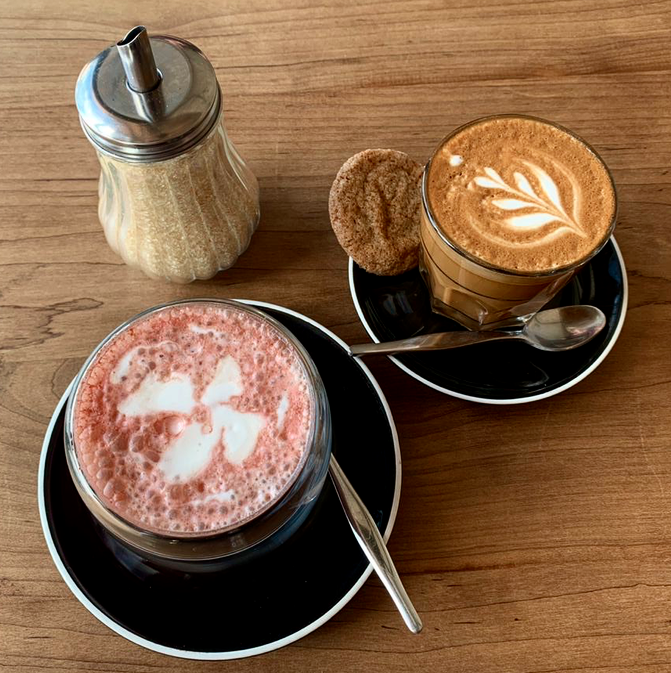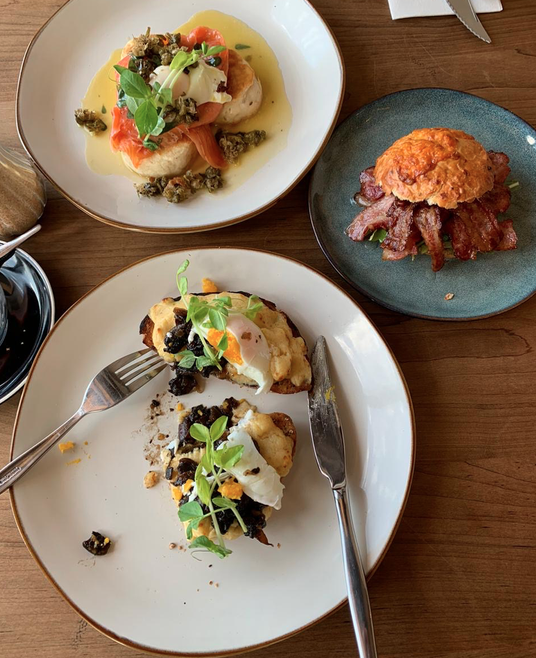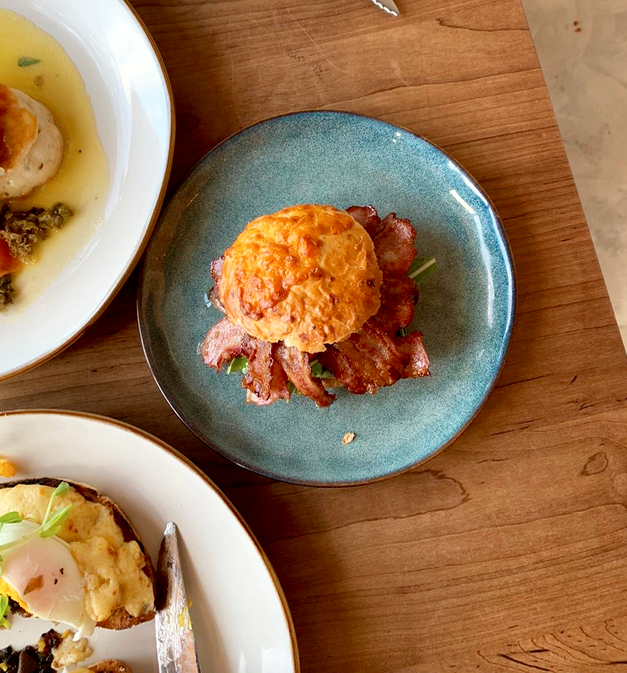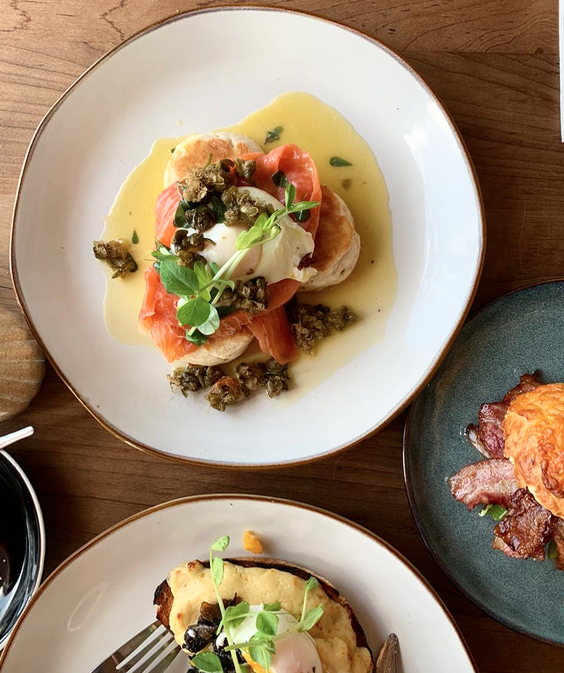 Look, we're coffee people, not food critics, so if you want to know exactly what went in them, go see for yourself! They were delicious! I would ask for a few less capers on the salmon dish, but that's just a preference thing. Next time I'm going for the fresh baked focaccia that I have since seen on Instagram and I feel my life would be complete with a slice.
They weren't there when I visited by word on the street is that Dustin Hayman is a co-owner and Mo Therese, two legends of the Durban hospitality scene make up part of the team too, which means the abundance of talented people in this space is unreal! I look forward to visiting again soon.
Photos below from their Instagram page, give them a follow to find out what's cooking/baking daily.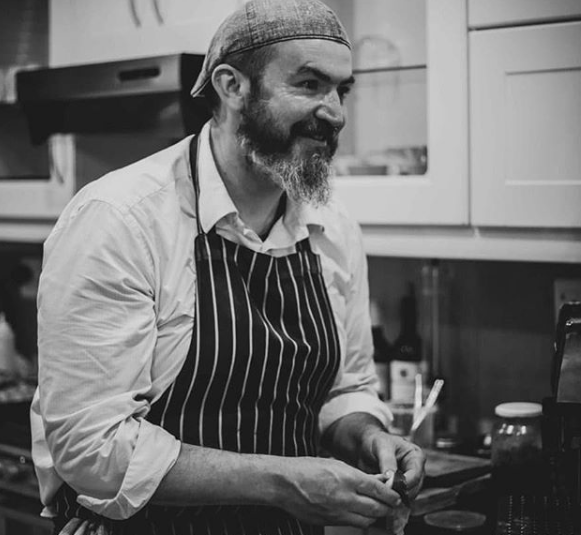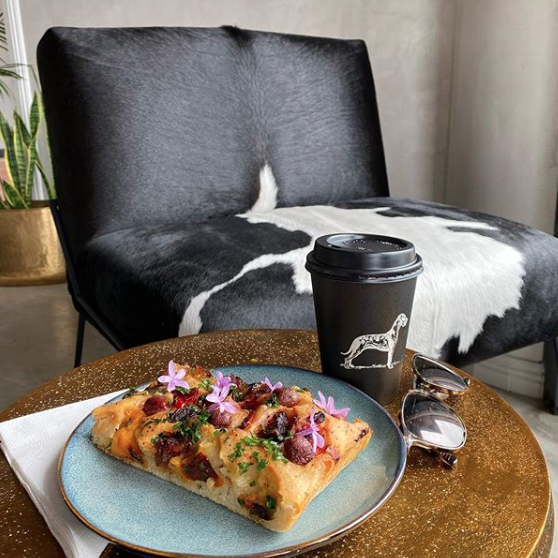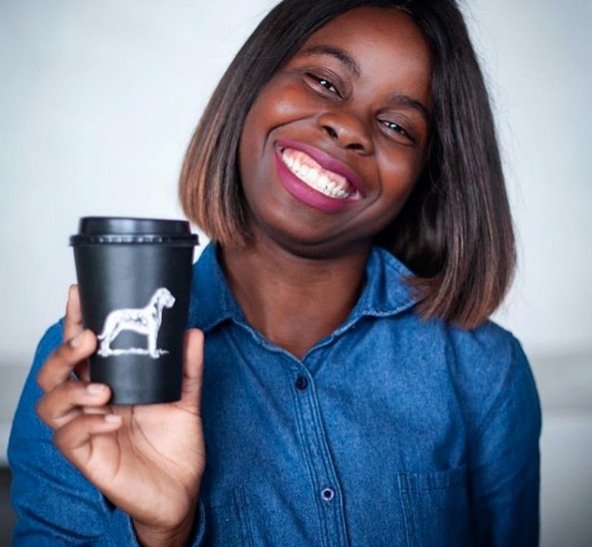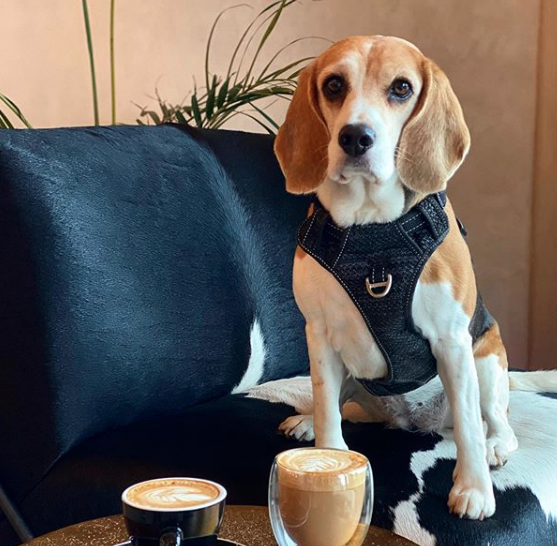 Got something to say? Then leave a comment!
---
Coffee Club Reads: February 2020
Tuesday, 18 February, 2020
An English widower embarks on a late-in-life voyage of self-discovery, plus a practical guide for anyone who wants to thrive in a create-on-demand world, and the aftermath of a national tragedy told through three women's secrets and lies . . . here are my top reads for the month of February!
---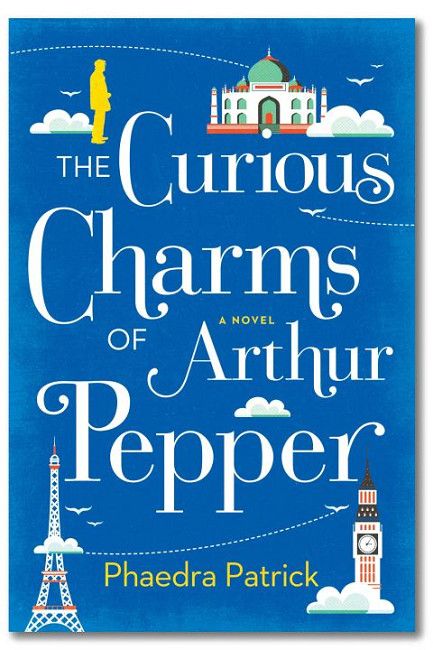 The Curious Charms of Arthur Pepper
by Phaedra Patrick
Arthur Pepper is a 69-year-old widower whose simple life is turned upside down when, on the first anniversary of his wife's death, he discovers that he didn't know Miriam as well as he thought he did. This discovery launches him on a series of adventures to find out more about his wife's secret life before him, taking the mild-mannered pensioner farther and farther from his comfort zone as he finds that life still has a lot to offer after death. As he traces the story of his wife's life before she married him, Arthur finds hope and healing in the most unexpected places. This is a joyful read, full of lovable characters and poignant encounters that remind us that life is short, but also long, and the journey of self-discovery can happen at any age.
---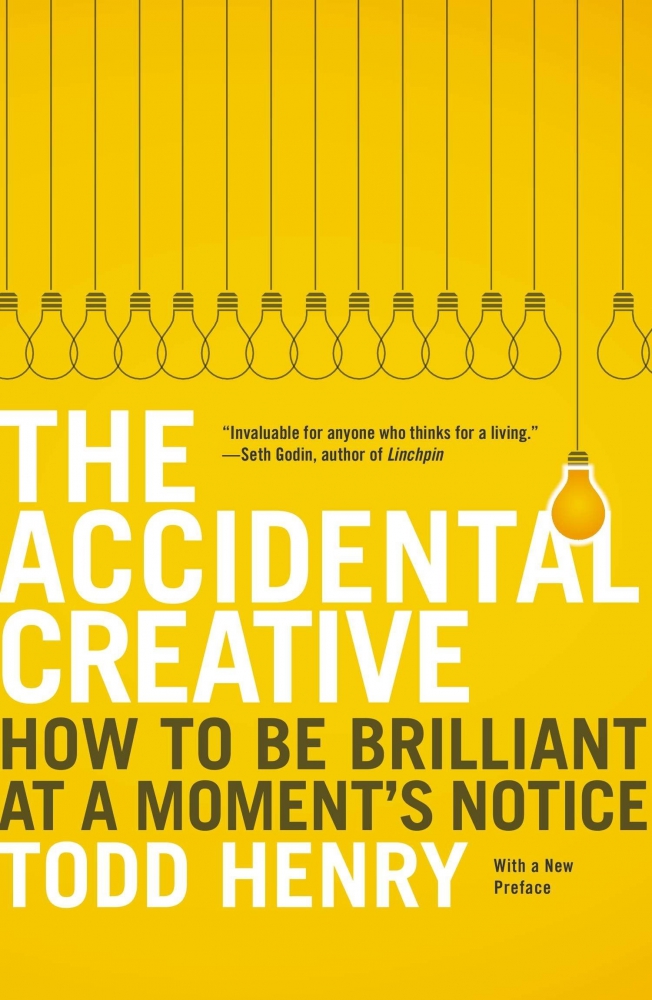 The Accidental Creative: How to Be Brilliant at a Moment's Notice
by Todd Henry
"Working harder and staring more intently at the problem to achieve better ideas is like trying to control the weather by staring at the clouds. Rather, you need to incorporate practices that instil a sense of structure, rhythm, and purpose into your life."
Business creativity expert, Todd Henry, explains how to unleash your creative potential, whether you're 'a creative' by trade, or someone who solves problems and develops strategies for a living. The rapidly accelerating pace of work today leads to a lot of stress and burnout when we face escalating expectations and a continual squeeze to do more with less. We feel like we're "always on" and are asked to produce an ever-increasing amount of brilliance in an ever-shrinking amount of time.
The Accidental Creative is Todd Henry's answer for anyone looking to do their best creative work. It's a practical guide which offers practices that require dedication and discipline to implement, but will reward you with exactly what it says on the cover: brilliant ideas at a moment's notice. It's an inspiring read – definitely a book to keep close as a reference when you need fuel for your creative fire.
---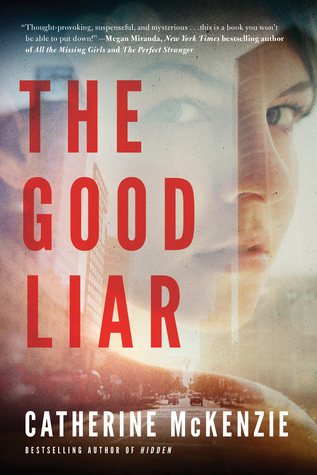 The Good Liar
by Catherine McKenzie
When an explosion rips apart a Chicago building, the lives of three women are changed forever. Cecily was supposed to be in the building that went down with her husband inside, but now she's the 'face' of the tragedy. Kate survived the explosion and fled, leaving her whole life behind. Franny tracked down her birth mother, only to lose her in the explosion, and now she's involved in the compensation fund for victims' families. As the anniversary of the explosion approaches, these women's secrets threaten the lives they've so carefully built in the aftermath of a national tragedy.
The Good Liar is a thought-provoking psychological thriller with twists and turns that won't let you put the book down – trust me, I tried! It's a mesmerising read that keeps your guessing – the way the three women's stories are woven together is masterful and a definite must-read.
Got something to say? Then leave a comment!
---
Connect over Nairobi's best coffee at Pete's Cafe
Wednesday, 12 February, 2020
Kenyan café owner, Pete Owiti, is a passionate coffee entrepreneur who took a bold step in 2005, starting his own business. Pete's Café has grown in leaps and bounds, from a small concession in Nairobi's iHub, a co-working space for tech entrepreneurs, to three stores and a fourth in the works. I chatted to Pete about his entrepreneurial journey and he shared some advice on what it takes to succeed…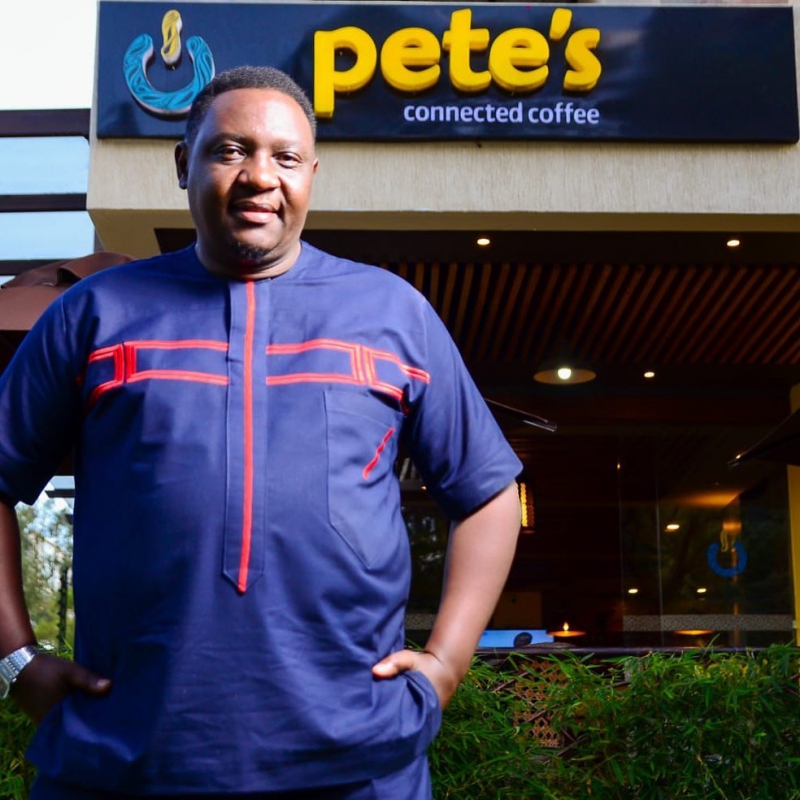 How did you get into the coffee industry?
"The journey started way back in the year 2000, as a barista with Nairobi's biggest coffee chain called Java House, with their first store in Adams Arcade. They now have over 60 stores across Kenya and East Africa!"
What made you decide to open your own business?
"I developed passion for the business by my employment with the two coffee industry leaders in Kenya (Java House and Dormans Coffee). I was in charge of opening new café locations hence I gained the experience and courage to start my own café. I resigned from a good position as the Business Development Manager for Dormans Coffee, bought a 2 Group Espresso Machine and started off at one the International Schools in Kenya with a small coffee counter serving the students and teaching community."
You've been running Pete's Café for many years now – what's this journey been like for you?
"After starting off with a small coffee counter, we moved to Kisumu town and it was an election year in 2007 – the country was in chaos due to disputed results. I had just invested in a new location there and run the business for only three months before violence erupted in the whole country and that particular town was a hotspot. I lost my entire investment; I was shattered. I didn't know what to do to look for a new job to be employed again.
I came back to the city and got a new lease on life when a new innovation centre for the Tech Community was opening and they needed a café to run within their space. As they say, the rest is now history – we have been able to open three stores, with a fourth one on the line. Truly the secrets of men are in their stories!"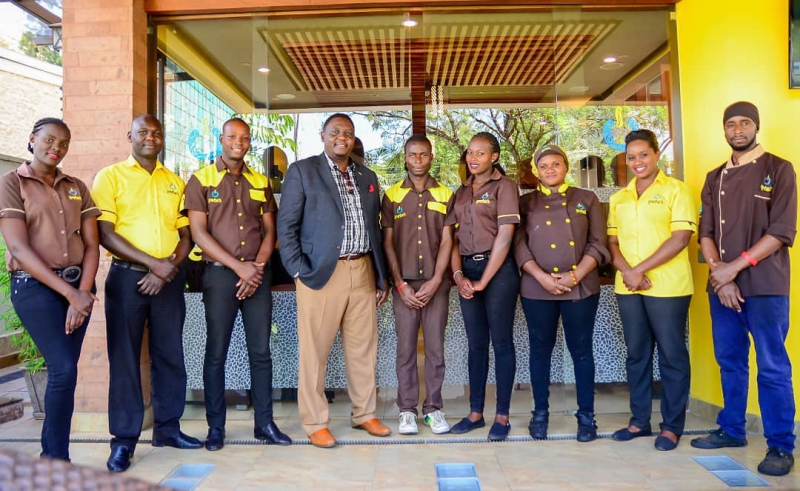 So, what do people need to know about Pete's Café?
"This is a locally-owned business and home to Nairobi's best coffee! The place is warm and very comfortable. As you walk in our café, you will smell the aroma of coffee brewing complimented by fresh pastries. Our coffees are hand roasted and delivered to our cafés in small batches to ensure freshness and quality. The coffees are sourced from local farms that we work with closely. After cupping, we roast them in Medium to Dark to ensure we have a balance of acidity and body. We prefer a Kenyan Coffee any day, but we keep rotation with other east African coffees just to offer variety to our customers."
What do you think makes Kenya's coffee unique?
"Kenyan Coffee is unique to other coffees in the world due to its special cup qualities – it's very aromatic, with a lively, bright acidity and smooth floral undertones."
How has the coffee scene changed in Nairobi over the last few years?
"The introduction of coffee shops has changed the city of Nairobi over the past 20 years. Now we can enjoy specialty coffees in the cafés as this was not the case before. We have new coffee shops opening every other day and Kenyans are now spoilt for choice. The quality of coffees in cafés and hotels has gone up."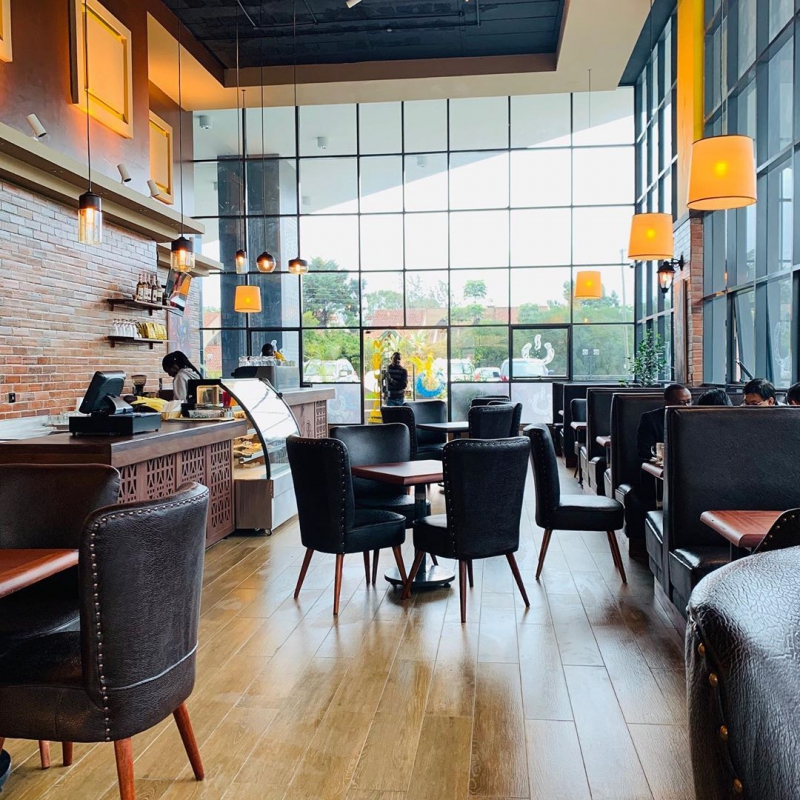 What does your average day look like?
"I am not a very early riser – I wake up like 6am in the morning, pray and read my morning devotion before I set out for the day. My duty is to ensure that I visit the three locations that we currently have at least each day. Some days I work till the end of the closing shift just to ensure I have a handle on what happens daily."
What do you like best about your line of work?
"I enjoy that I get to meet people from all walks of life at the café, and also provide a space for people to connect and reconnect."
From being a start-up to running a successful business, what do you think it takes to succeed?
"Success is a product of diligence and hard work – it doesn't come easy. Put your heart into it and follow it through…
Dream Big or Think Positively!
Hire a great team and be a support to your team – they will do you proud
Love what you do
Patience is a virtue… As they say, Rome was not built in one day! Be patient with yourself, your staff, and the business
Have the right partnerships – they will either make you or break you."
What has been the highlight of your business journey?
"My highlight has been the ability to reach rock bottom in business with patience and determination, and still be able to bounce back again. I also enjoy hearing customers affirm to us that we are doing a great job and are proud of us."
Got something to say? Then leave a comment!
---
Local artists give re-usable cups some African flavour
Tuesday, 11 February, 2020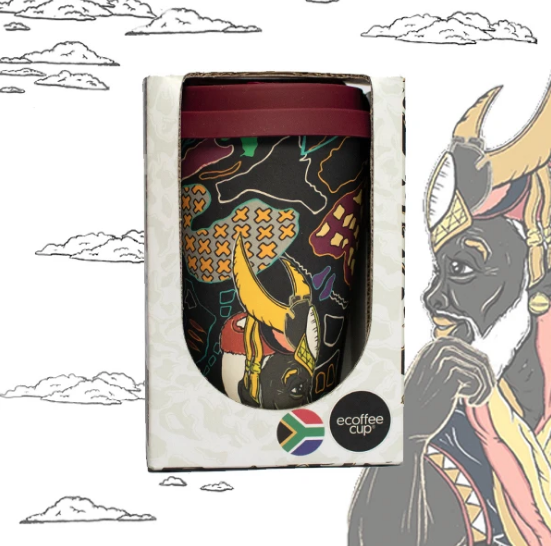 We're big fans of all the efforts to reduce waste within the coffee space and Ecoffee Cup SA has collaborated with local artists to make that choice even easier with these beautiful designs. We chatted to Carike Greffrath, Co-Founder Wanderland Collective, to find out more about the project.
Tell us a bit more about what the Wanderland Collective is all about?
Wanderland is a place where art meets beautiful product design. We believe that the strength of the brand lies in the collective of local talent. It is when the works of these very diverse artists are showcased alongside one another that a distinctly South African and authentic narrative starts to show itself! Just look at the diverse styles and mediums of the three artists that we worked with to create the Wanderland Ecoffee Cup range.
What motivated the collaboration with each artist?
Aureum Design's Nicole Levenberg- for its strong finely drawn and detailed depictions of African landscapes, elegance and sophistication of more traditional textile design, unusual sense of colouration
Faatimah Mohamed-Luke- her playful approach to exploring cultural pattern applications through the colourful and fun medium of plastic building blocks- we love the tactility and 3 dimensionality of her almost sculptural medium and how it translates so boldly onto flat surfaces
Zhi Zulu- her overwhelming enthusiasm and energy as an up and coming illustrator- her unique and beautiful use of colour- her contemporary and often amusing approach to traditional narratives in Zulu culture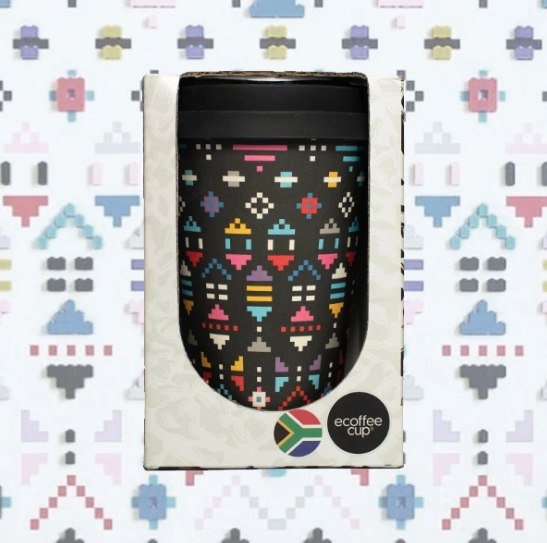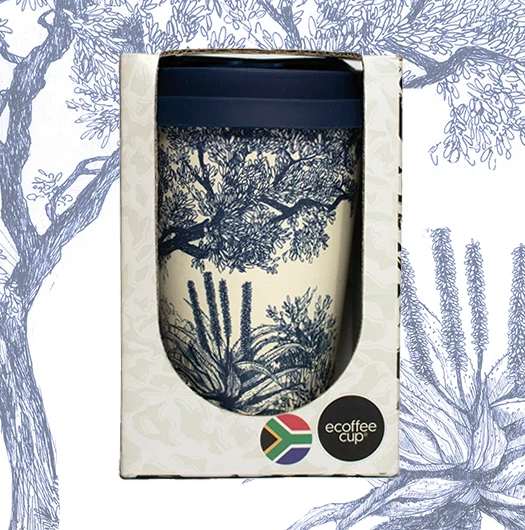 Got something to say? Then leave a comment!