SCASA Gauteng Regional Champs 2019
Thursday, 25 July, 2019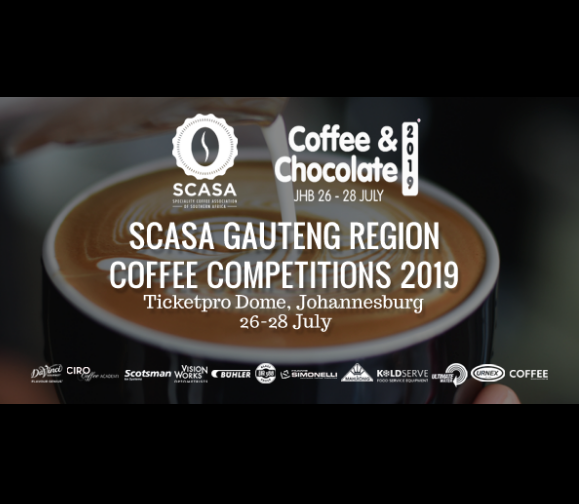 The stage is set for an epic battle in the Gauteng Regional competition. A lot of heavyweight names stepping in to the ring for this season of coffee competitions, all vying for the top spots so they can get their ticket to Nationals! Nationals will be held in Johannesburg next year, so with the competition in their backyard it was in the homeground contenders' interests to get involved, and get involved they did!
In the Barista Championship Trevor Fitz, John Evans and Sam Naidoo are all returning, having competed at multiple Nationals each, but from there the field opens up nicely with a lot of new faces trying their hand at the most difficult discipline.
See you there!
Got something to say? Then leave a comment!
---
Experience: Find a Coffee Tasting near you
Thursday, 25 July, 2019
Where to go in South Africa for coffee cuppings and tastings
You may be familiar with wine tastings, but have you ever sat down to multiple courses of coffee? Many roasters and cafés now offer tasting menus for coffee lovers looking to explore and discover the unique characteristics of different coffees. The cupping allows you to compare and contrast different coffees.
Bean There Coffee Company
44 Stanley Avenue, Milpark, Johannesburg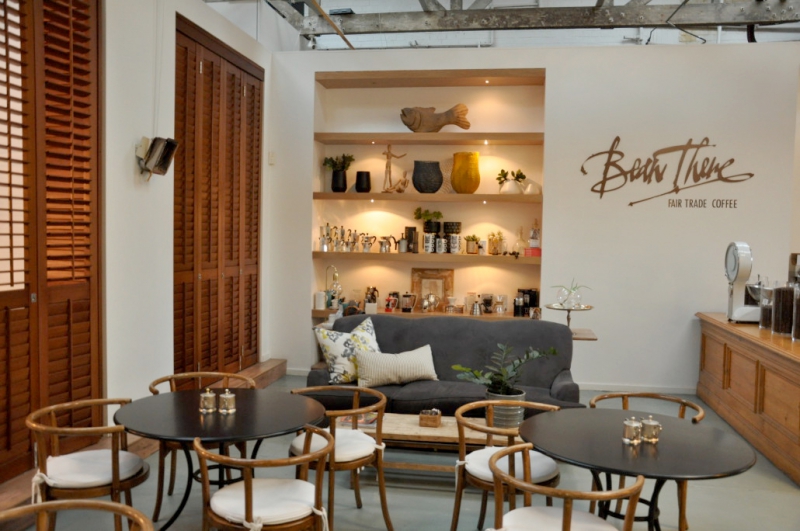 Bean There Coffee Company is South Africa's first roaster of Certified Fair Trade coffee. Join the Bean There team for a coffee cupping morning – a sensory journey of the alluring aromas and fascinating flavours of Africa's finest single origin coffees. Learn about the process of coffee from crop to cup, share in a coffee tasting and enjoy some snacks while you expand your palate.
Origin Coffee Roasting
28 Hudson Street, De Waterkant, Cape Town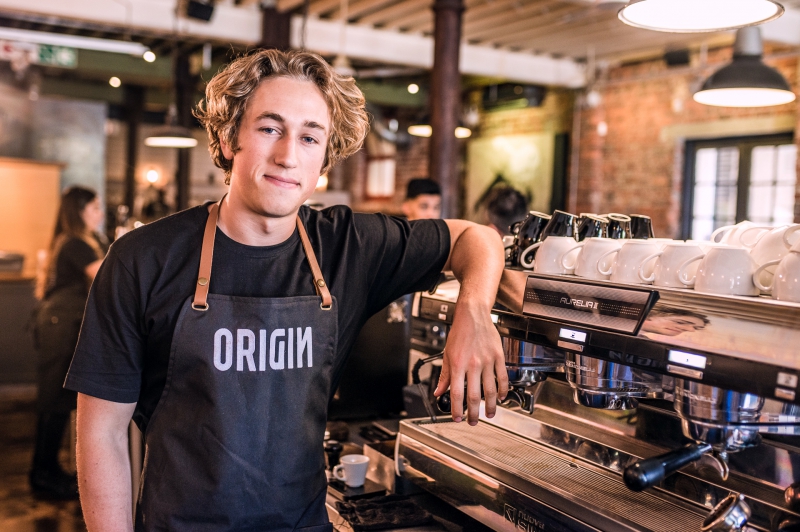 Origin offers high quality roasted coffee from around the world, and one of their many claims to fame is the widest selection of single origin coffees in South Africa. Sit in on a cupping session to experience the varied tastes and aromas of brewed coffee. Origin's Head Roasters make sure every Cupping is a unique experience.
Craft Coffee Roastery
50 Gwigwi Mrwebi Street, Newtown, Johannesburg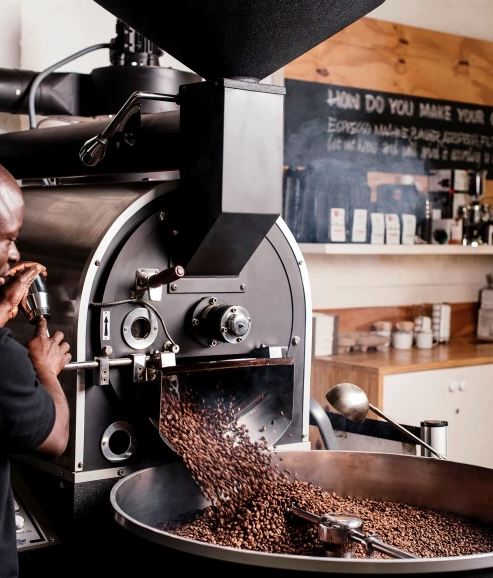 Frequently referred to as a "hidden gem", this roaster offer coffee cupping sessions, along with roaster tours where you can learn about the art and science of sourcing and roasting beans.
Villamar Roastery Café
Oudebrug Farm, Wellington
Experience Villamar's special artisanal roasted selection of coffees and see if you can taste the difference between the various African and South American blends and single origin brews. Coffee tastings are done in the roastery with an introduction to coffee and the roasting process, from bean to cup. You can even try a coffee and chocolate tasting if you're feeling adventurous!
Hello. It's Me.
254 Main Road, Walmer
This fabulous restaurant in PE hosts regular Coffee and Cake Pairing Events with unique, speciality coffees. Follow their Facebook page for event postings. Shaun Aupiais and Chris Burke from Redband Barista Academy, provide the coffee knowledge for the evenings, taking you on a coffee journey to discover taste balance, body and complexity of coffees from around the globe.

Assagay Coffee Farm
D157 Road, Camperdown
Learn how the coffee is made before you taste the end result! A coffee tasting at Assagay Coffee Farm starts with a tour of the farm and the various stages of processing, from the trees growing in the fields through to milling and roasting.
Coco Safar
Artem Centre, 277 Main Rd, Sea Point, Cape Town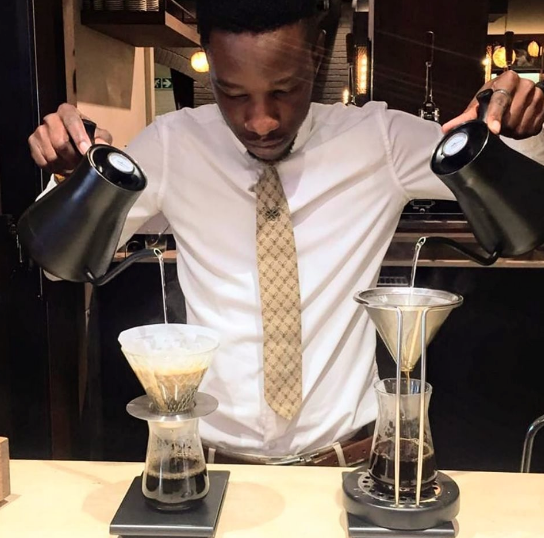 This Cape Town based café and patisserie offers a free rooibos cold brew tasting experience with every online booking – a must-do if you're interested in checking out their botanical micro-brewery. Exclusive cupping experiences can also be booked.
Remember, most coffee cuppings or tastings are by appointment only – so be sure to book ahead of time. Please let us know in the comments below if you've been to a tasting somewhere fantastic!
Got something to say? Then leave a comment!
---
A Shot in the Dark: The Final Cut
Wednesday, 24 July, 2019
We are so pleased to release Coffee Magazine's A Shot in the Dark 2019 presented by Genio Roasters, in association with Sevenoaks Trading, Speciality Coffee Exchange and Equipment Cafe. Watch the highlights from the Preliminaries and Finals and the Announcement of the Top 3 from FNB Creative Coffee Week.
Well done to the Top 3 for 2019
WINNER: Andre Vermeulen - Bottomless Blessings, Ermelo
Wins an origin trip with the Coffee Magazine Team
RUNNER UP: Ben Ferreira - Brothers Coffee, Groot Brak, Garden Route
Wins 60kg of speciality Tanzanian coffee
3RD PLACE: Ansophi van der Merwe - Routed Roasters, Jeffrey's Bay
Wins entry into 2020 A Shot in the Dark worth R5000.
If you would like to win an amazing A Shot in the Dark and FNB Creative Coffee Week Hamper, simply watch the video and fill in the entry form below!
A Shot in the Dark: The Final Cut
Got something to say? Then leave a comment!
---
FNB Coffee Magazine Awards Winners 2019
Monday, 22 July, 2019
Congratulations to all our nominees and then a special congratulations to the FNB Coffee Magazine Award Winners 2019
---
Dedication to Education
WINNER: David Bassett - Woza Coffee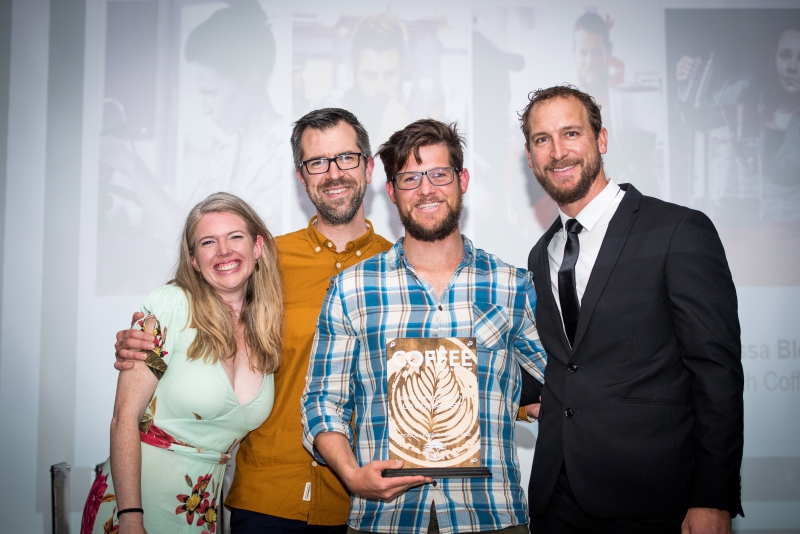 Award Presented by Mike Mac Donald of Sevenoaks Trading

Best Cafe Design
WINNER: Pauline's - Seapoint, CT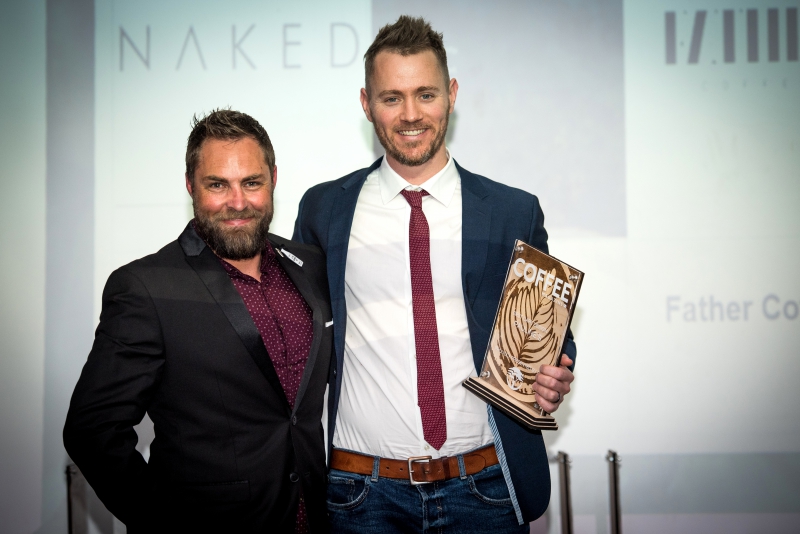 Award presented by Wayne Burrows of MilkLab and accepted on behalf of Pauline's by Jono Le Feuvre.

Excellence in Coffee
WINNER: Cuth Bland- Bean There Coffee Company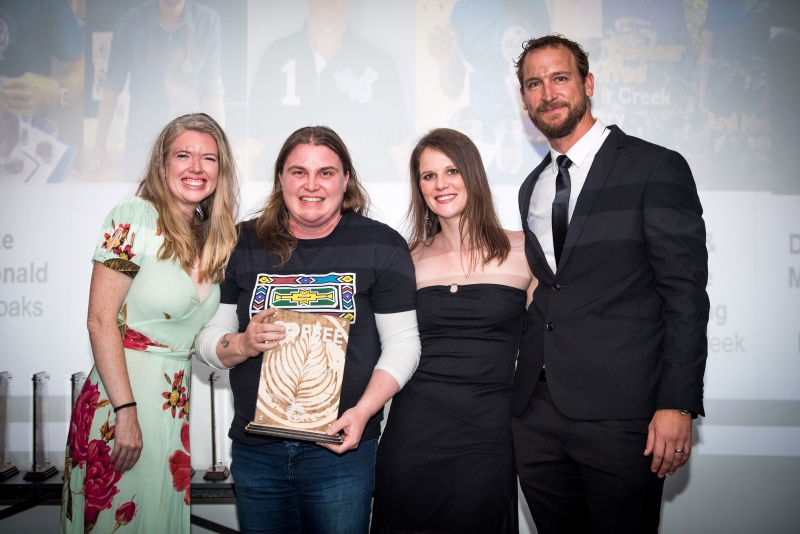 Award presented by Noeleen Fletcher of Scotsman Ice Systems

Best New Cafe
WINNER: Holiday Coffee - PE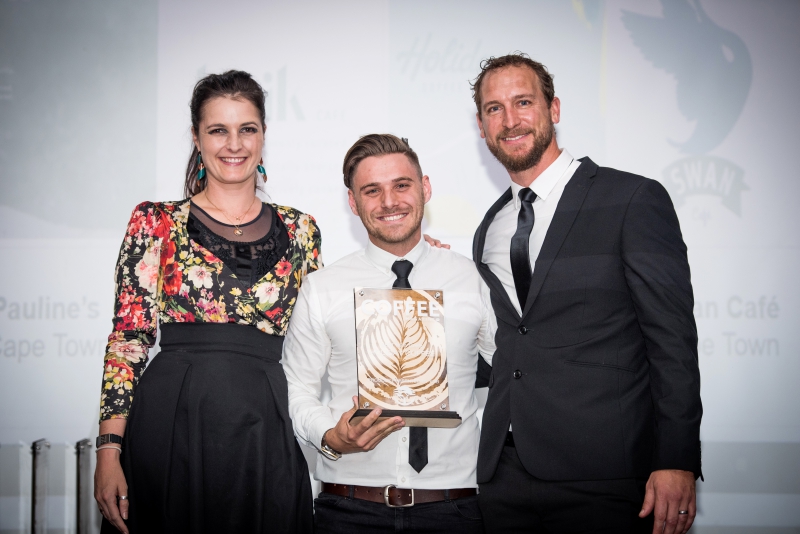 Award presented by Kirsty Reid of Red Espresso to Chris Faragher of Holiday Coffee

Best New Roastery
WINNER: Bluebird Coffee Roasters - Durban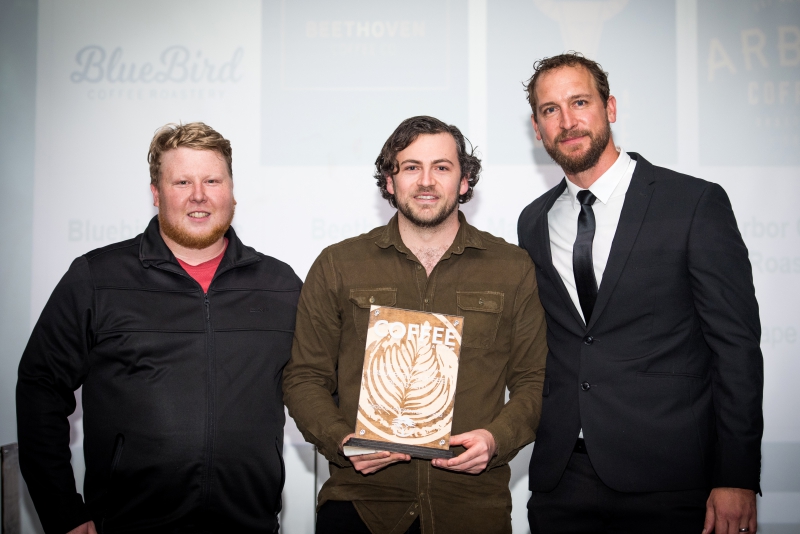 .Award presented by Tiaan Kilian of Genio Roasters

Best Alternative Brewing Experience
WINNER: Origin Coffee Roasting - CT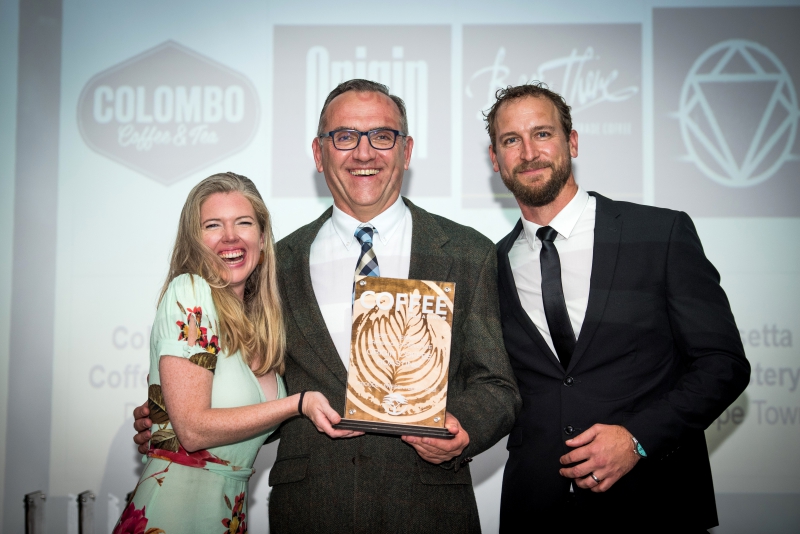 Award presented by George Karatzas of Equipment Cafe

Reader's Choice Award - Favourite Cafe
WINNER: Fàbrica - Sunningdale, Durban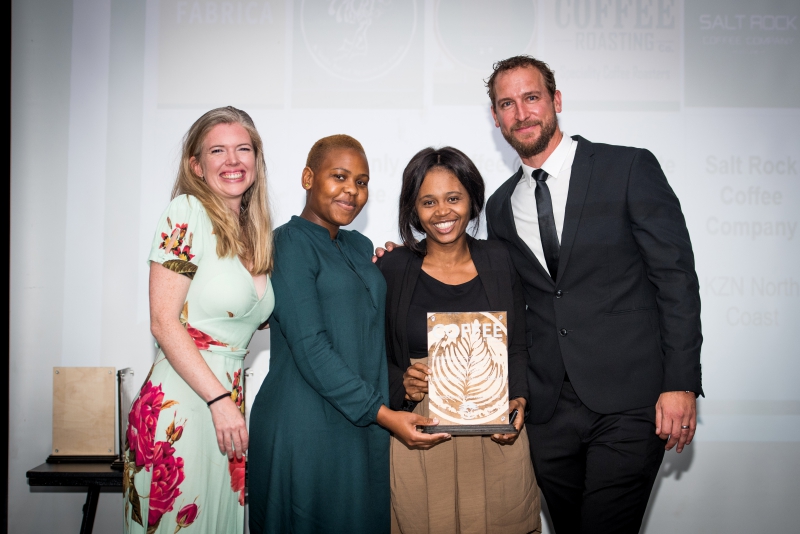 Award presented by Sam Sosibo of Jonsson Workwear

Reader's Choice Award - Favourite Franchise
WINNER: Seattle Coffee Co.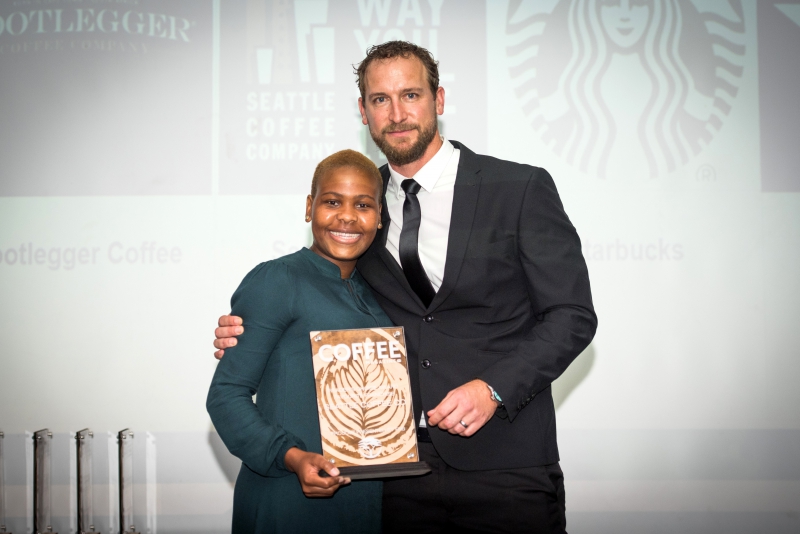 Barista Trainer of the Year
WINNER: Belinda Flynn - Flynn Coffee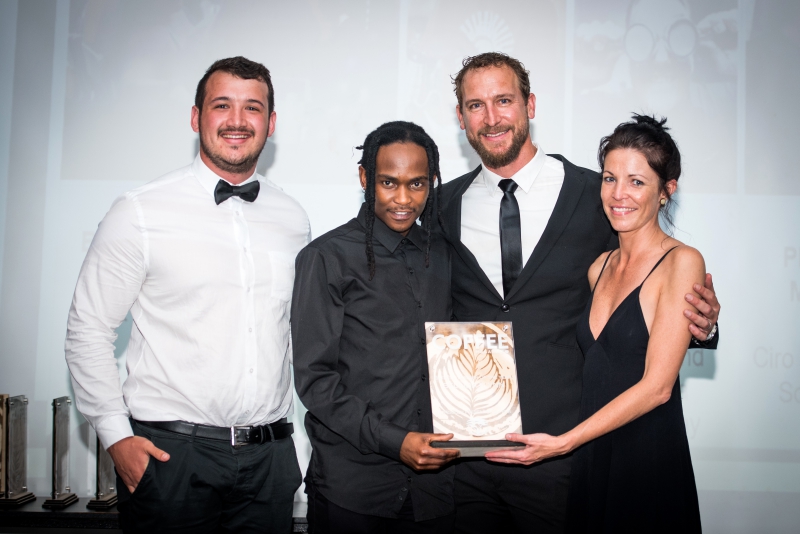 Award presented by Stephen Osbourne of Sanremo SA

Coffee Personality of the Year
WINNER: Winston Thomas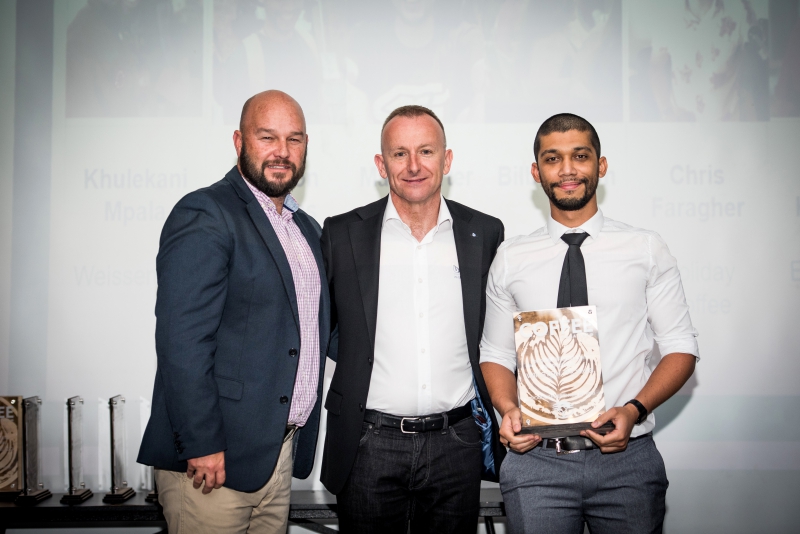 Award presented by Craig van Buuren and Stefaan Esprit of BWT

Coffee Team of the Year
WINNER: Bean There Coffee Company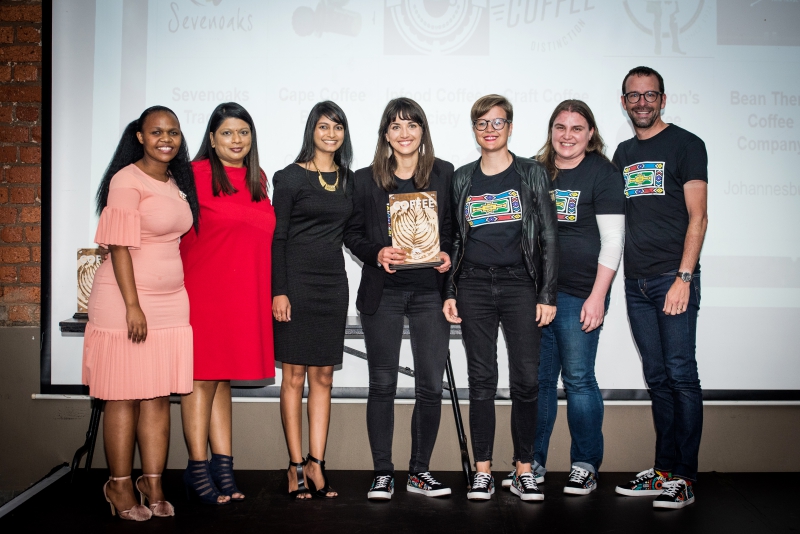 Award presented by Innovate Durban Team

Cafe of the Year
WINNER: Thirdspace - JHB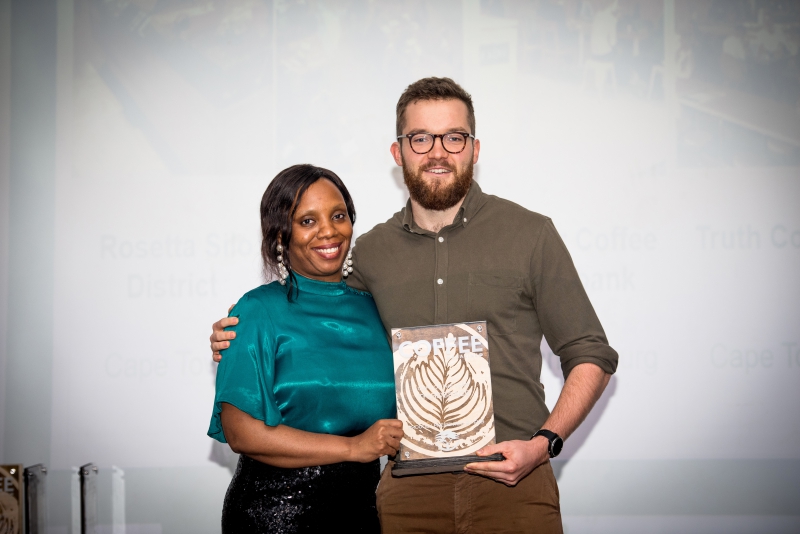 Award presented by Mandisa Ndlovu of FNB

Roastery of the Year
WINNER: Rosetta Roastery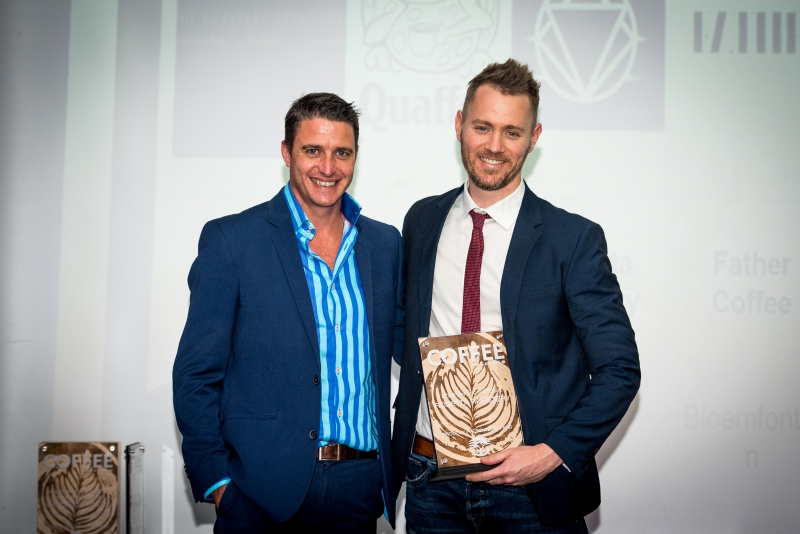 Award presented by Grant Smith of FNB

Barista of the Year
WINNER: Simnikiwe Mkhize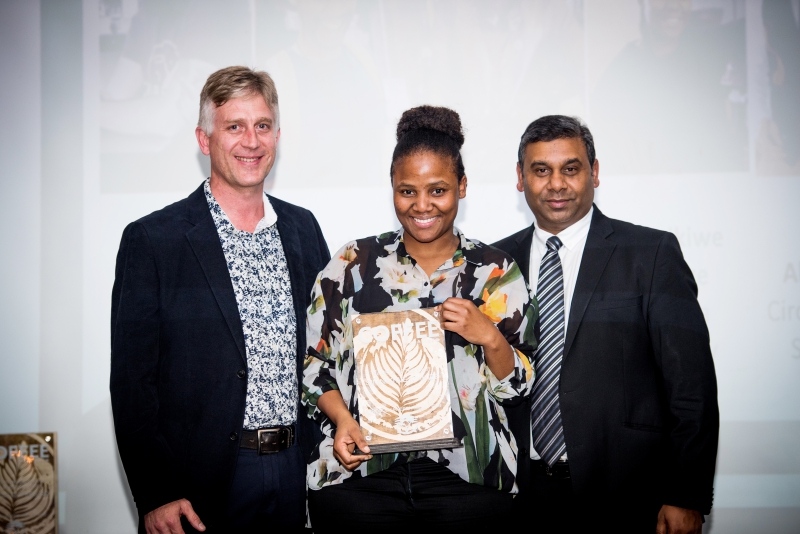 Award presented by Warren Fenner of RMB and Jay Pillay of FNB
Got something to say? Then leave a comment!
---
Lean Coffee in Makhanda
Thursday, 18 July, 2019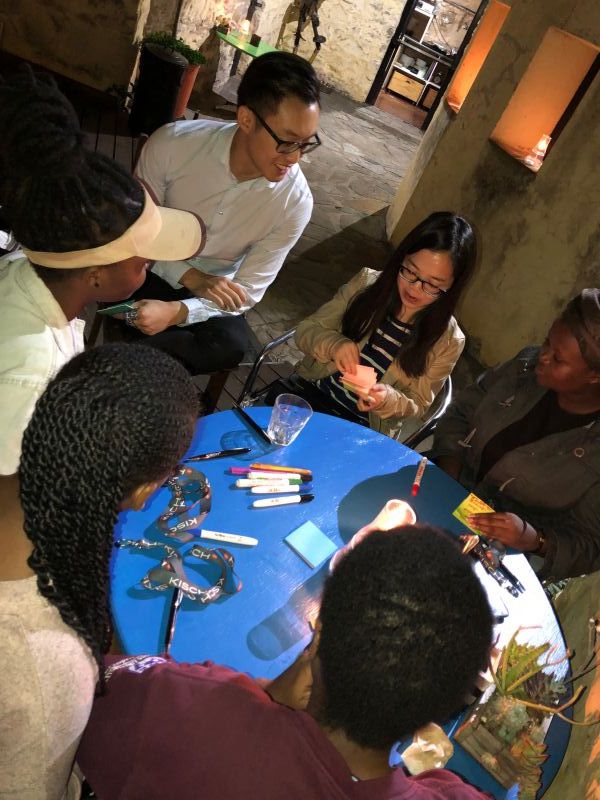 Lean Coffee in Makhanda
Lean Coffee started in the US in 2009 when co-creators Jim Benson and Jeremy Lightsmith were looking for a way to discuss lean thinking and lean start-ups in an informal setting. So, what is Lean Coffee? It's a simple idea: a small gathering of people where the agenda is directed by the participants, who show up to learn and collaborate through group discussions.
Since 2009, the idea was spread around the world, and taken off in Grahamstown (renamed Makhanda), thanks to Rhodes University's Technology Transfer Manager, Suzanne Wolhuter. New to the town, Wolhuter wanted to support Makhanda's entrepreneurial scene by introducing Lean Coffee sessions. We chatted to Suzanne Wolhuter to find out more…
First off, what is 'Lean Coffee' about?
"I first encountered the Lean StartUp Coffee in Cape Town; the team from The Lean StartUp run it weekly at Truth Coffee on Somerset Road. The Lean Coffee is a global phenomenon which is basically a space where entrepreneurs, start-ups and small companies meet to talk about their triumphs and challenges.
Usually, the format is an adapted design thinking exercise which is created by having an agendaless, speakerless conversation about what you care about, which for this group usually is making money and the challenge thereof. We do it a bit differently in Makhanda, but our aim is still to support entrepreneurs and innovators and encourage an ecosystem which encourages entrepreneurial activity."
What inspired you to launch the Lean Coffee startup sessions in Makhanda?
"I'm the Manager at the Rhodes Technology Transfer unit, and I realised after looking around that there's very little entrepreneurial and innovation culture locally. I like to think that, if Rhodes is going to create a spin-out company or license some of our technology, we want local talent to be the obvious choice for the human resources and skills to run with those new ventures!"
How does one go about fostering an entrepreneurial culture?
"Well, that's a big question, and requires a lot more than a simple Lean Coffee has to offer. But what we do is combine some of the agile thinking and interactive discussion of a traditional Lean StartUp Coffee with some facilitation and workshops. So, for example, we had a Lean Coffee over the National Arts Festival that focused solely on how creatives can structure their business models. We used the Business Canvas tool and some interpretive dance (kidding), to talk about banishing the "starving artist syndrome". I work with a co-facilitator, Lowell Scarr, a student entrepreneur (PhD is in the pipeline) to bring real-world knowledge and experience to the table."
Why do you think that South Africa isn't good at embracing the concept of "failing fast"?
"Well firstly (and huge kudos to Nick Harry for exploring this), South Africans are terrified of failure. Especially if there is money involved. So just the culture switch to rather fail early so you can try again is massive. Secondly, and I say this knowing I will get some flak for it...our youth are arrogant; they don't believe in consulting, collaborating, sharing and learning from others.
They often won't even Google their idea to see if someone else has done it before; instead, they are fuelled by the belief that their idea will work and it will make money. The Lean Coffee tries to gently demystify these mistaken beliefs, and rather encourage multi-approach thinking and some discovery!"
So how can budding local entrepreneurs better succeed in the market?
"Makhanda is an interesting place; there are so many stark contrasts. We have poverty and hunger and no water, but we also have bright students, excellent education and the many opportunities that arise from the negatives. What we don't have a lot of? Systems of support that connect the two, or draw the connections so others can take action. I guess that's what I was getting at; our local entrepreneurs need to focus on local problems with modern entrepreneurial skills and energy.
This doesn't necessarily have to focus on the formal sector; the informal economy is growing, and represents tonnes of untapped opportunities, but if the entrepreneur doesn't know how to identify a customer need or a market gap... We don't want to just keep encouraging magwinya (vetkoek) businesses, we need innovation to be applied."
What's come out of the Lean Coffee sessions so far?
"The students, business people, academics and townsfolk that attend always seem to react with "that is something I never thought about", so I feel like it's a bit of business enlightenment. And we have had some excellent business ideas spontaneously erupting. We have had visiting speakers, like IP Attorneys from both KISCH and Spoor and Fischer. There have been many 'aha moments', some skills transfer and many, many, many laughs. No millionaires yet, but it's early days!
I believe entrepreneurs are born, not made. The Lean Coffee is a place where you can figure out what you are, and maybe more importantly what you aren't. But I think most importantly, a warm cup of coffee, a giggle and learning just one thing about business (please god can it be the concept of cash flow!) is sowing into that entrepreneurial ecosystem, and that's plenty for me."
Got something to say? Then leave a comment!
---
Reader Survey: What makes you go back to your favourite coffee spot?
Thursday, 18 July, 2019
Invitation to participate in a research study on coffee shops
What makes you go back to the same coffee shop? Please help us to answer this question by participating in this research study. Click on the link below to participate and stand a chance to win 1 of 5 R100 vouchers from your favourite coffee shop.
https://sun.qualtrics.com/jfe/form/SV_0fCfLZwzgoLcPNr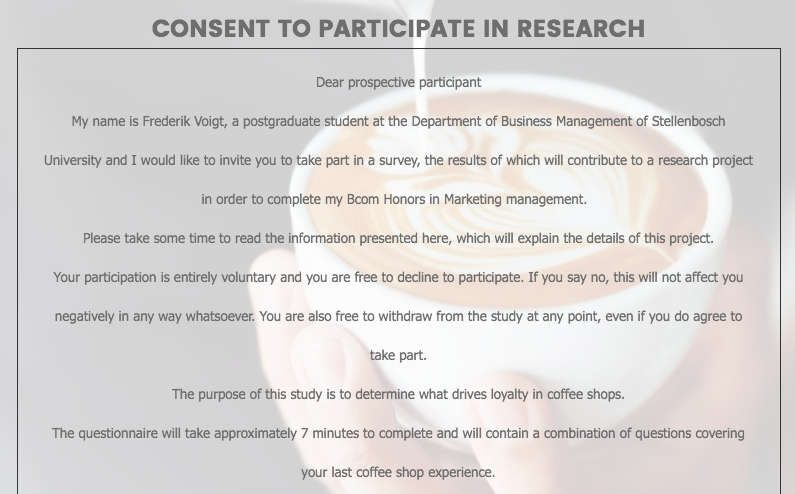 Got something to say? Then leave a comment!
---
Announced: Winner of FNB Creative Coffee Week Business Survey!
Friday, 12 July, 2019
FNB ran this incredible competition at FNB Creative Coffee Week and the winner was announced yesterday.
Everyone who attended the event in whatever capacity they were there for was eligible to enter by filling in the business survey.
We were all waiting (not so) patiently to hear the winner and now we have one!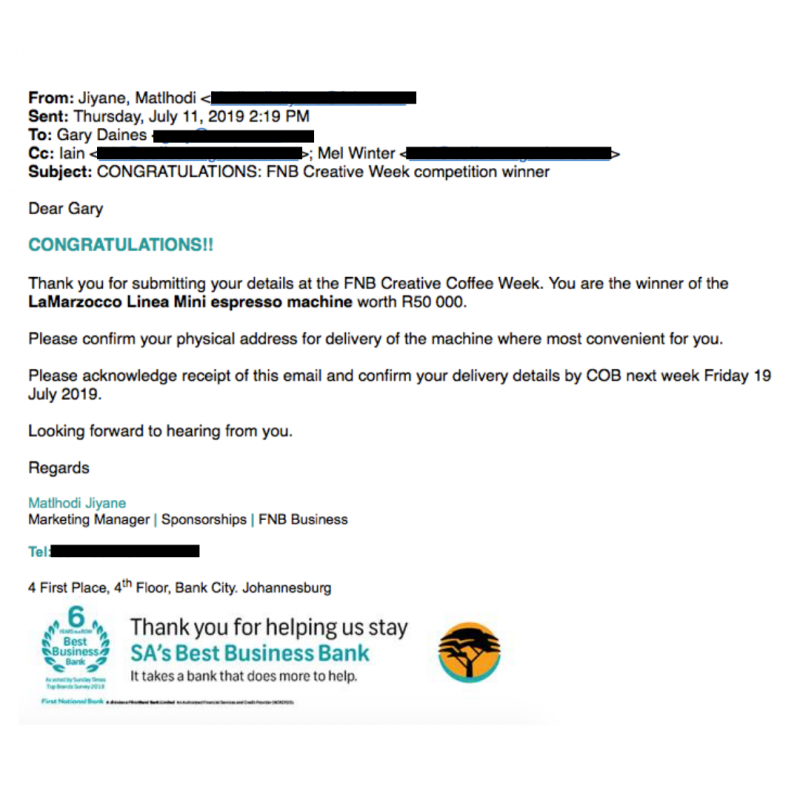 Well done to Gary Daines of Consolidated Water Conditioning (CWC) for winning the La Marzocco Linea Mini! We can confidently tell you that everyone in the coffee industry is so jealous right now!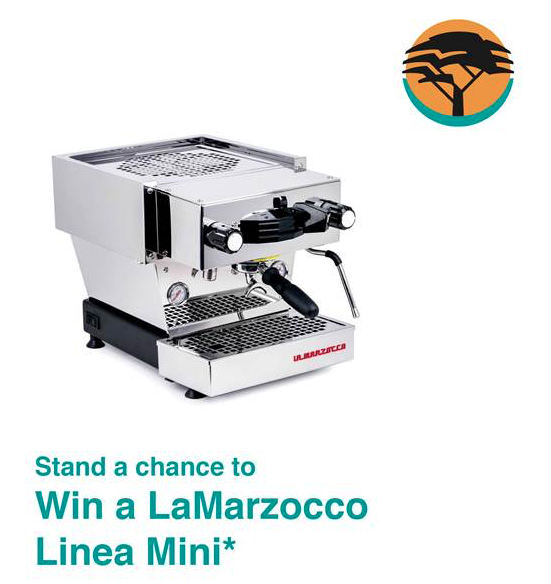 Got something to say? Then leave a comment!
---
WIN one of three BWT Magnesium Mineralizer Jugs for coffee!
Thursday, 11 July, 2019
BWT came on board as one of our big sponsors at this year's FNB Creative Coffee Week. We have always admired their take on water at international coffee events and were very proud to have them as part of our event.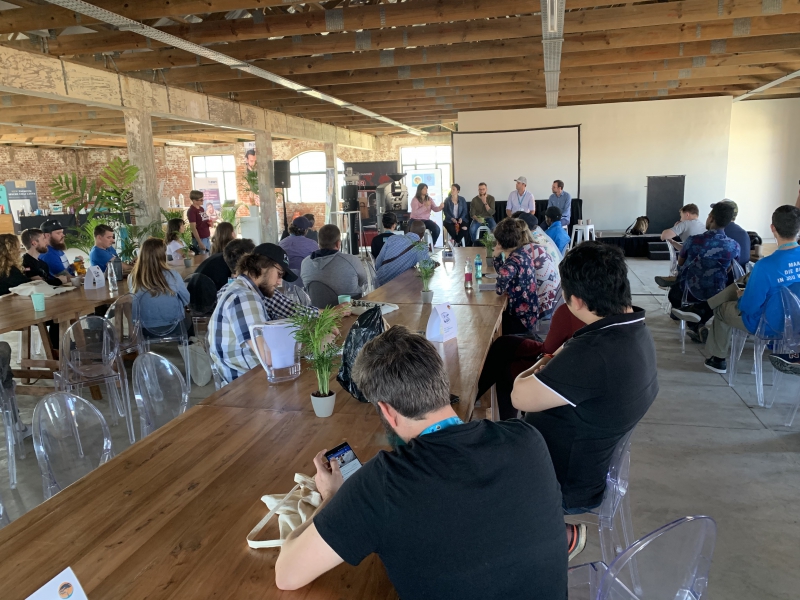 The BWT magnesium mineralizer jugs were used throughout FNB Creative Coffee Week for delegates to stay hydrated amid the coffee consumption!
BWT also gifted each of our FNB Coffee Magazine Award Winners a Magnesium Mineralised Water Jug and the good news is we have three of these jugs to give away, they normally retail for R395.*
All you need to do is tag someone in the comments below who also believes that great water = great quality coffee!
A little about these filters below:
"The BWT Magnesium Mineralized Water Filter Jugs use patented Magnesium technology which exchanges calcium ions for magnesium ions. Reducing the pH level and enriching the water with Magnesium creates delicious tasting water as well as improving the flavour of the food and drinks prepared with it."
* Please note these Prize jugs for reader giveaway were used at FNB Creative Coffee Week.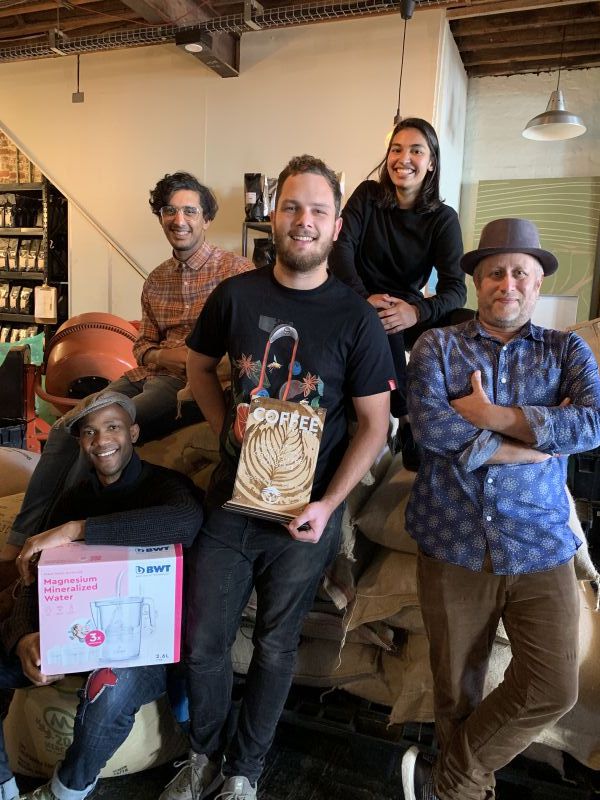 Team Origin - Who won "Best Alternative Brewing Experience"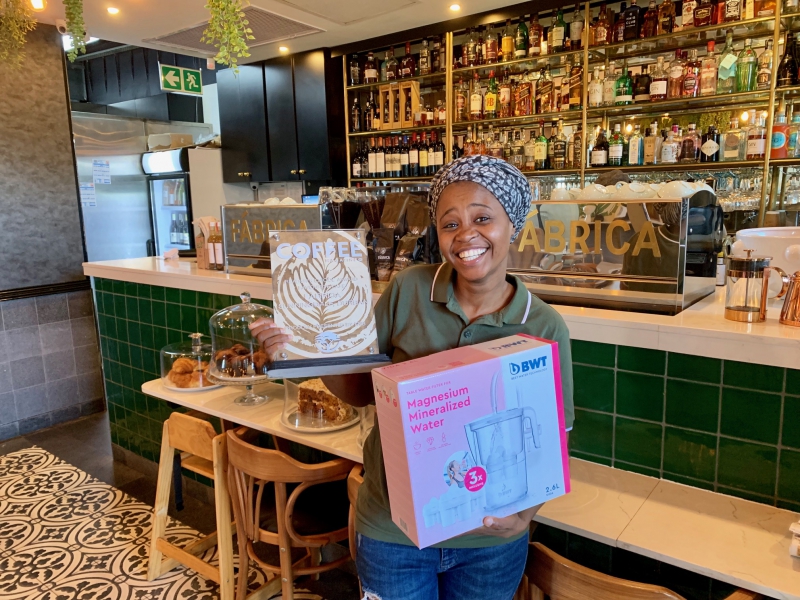 The wonderful Kaya, from Fabrica - "Reader's Choice Award for Best Cafe"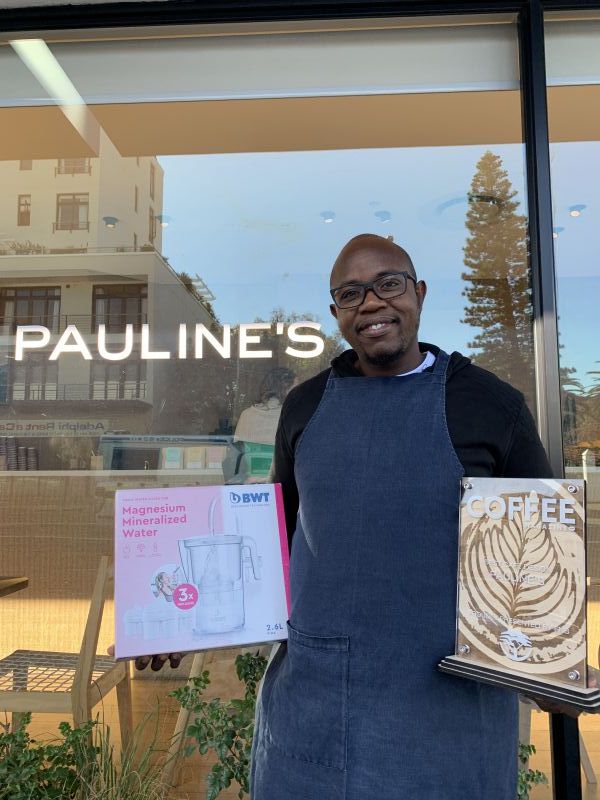 Barista Narsh from Pauline's with their award for "Best Cafe Design2019"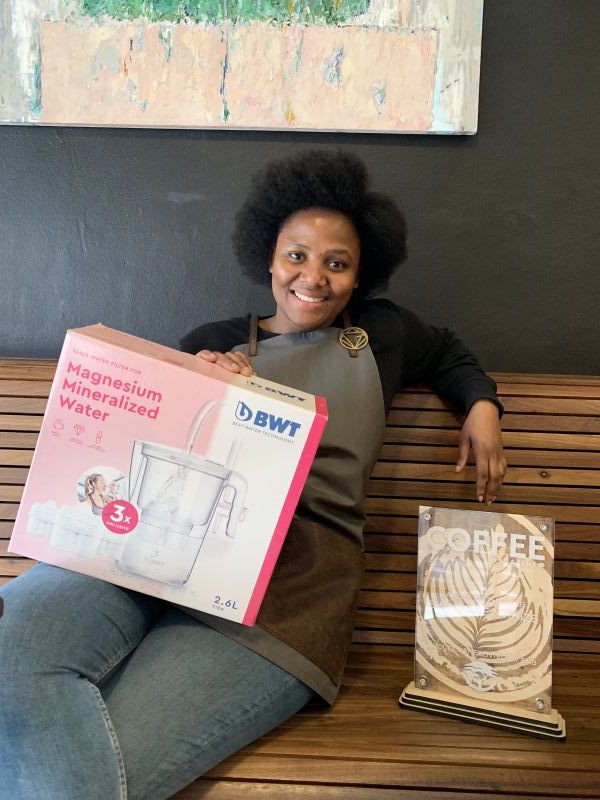 Simnikiwe Mkhize - "Barista of the Year 2019" from Rosetta Roastery.
Got something to say? Then leave a comment!