Cafe Focus: Cafe'Naited Coffee Co
Wednesday, 12 August, 2020
We've known Mpumelelo Zulu for a few years now, he's a passionate, coffee entrepreneur and we love catching up with him. As everyone is feeling the pinch, in the heart of Joburg where the usual foot traffic from businesses in the area has severely decreased, Cafe'Naited is looking for some support from their community. get to know this black-owned coffee business a little better and show them some love!
What was it like putting together your beautiful cafe/mobile units?
Thank you Mel, creating Cafe'Naited was an awesome experience, mobile kiosks and units were great for mobility and meeting new people increasing the brand presence. The design process was also important in creating the aesthetics and look we were going for. We loved the simplicity and rustic look we ended up with.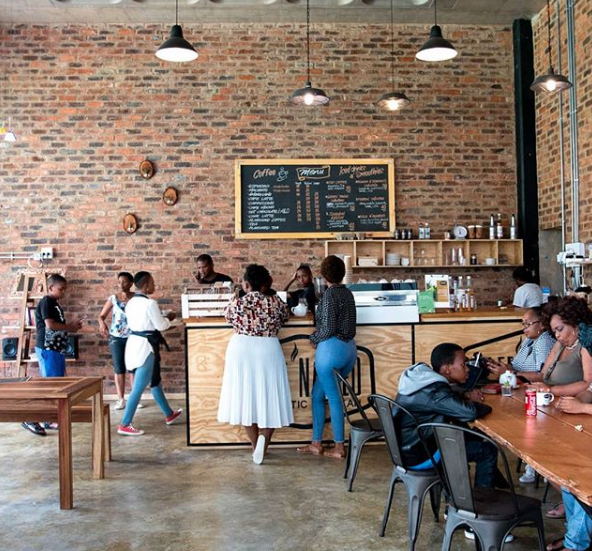 Who are the key players in your team? And can you tell us a little about each of them
The team is very tight and small, we have Sandy Maphaka and our Chef Peldrinne who are at the main store in Sandton. I cover any key areas that need attention, like mobile duties, events and all required roles.
Sandy Maphaka is the Store Manager - His roles are managing day to day operations, store requirements and being the friendly face customers get to see first when arriving at the shop. He has been in the coffee industry for nearly 9 years. Started at DoubleShot, went to Starbucks and finally joined us in 2019 to help us grow the business at our Sandton Store.
Chef Peldrinne Tshingej - Our Kitchen hero. The best meals are prepared freshly on order, delivered and served with a friendly smile. She also joined the team in 2019 when we needed to up the game on our offerings from the kitchen. We developed the menu to compliment our amazing coffee, she is responsible for all new menu items.
Mpumelelo Zulu - The Barista - I am also part of the day to day team in store, serving coffee is my highlight daily. Then my day gets hectic on caffeine, strategic direction, sourcing suppliers, Social Media Manager, Graphic Designer and cleaner if needed.
Past few months we all undertook multiple roles to ease the need for more members at the moment to assist the business to navigate these murky waters
What is the ethos of your business?
We strive for excellence. Its the driver of our business, even when chips are down, we do our best to make it a point to provide excellent service with a smile. We looking for opportunities daily on how to educate more people of coffee, so being an excellent business helps us in spreading the word.
Tell us what makes your Cafe'naited spaces special to you?
We created a space to allow for maximum relaxation, great views of the garden and a place with a chilled ambiance. The space provides an office to creatives or freelancers, provides a young family a place for the kids to enjoy the huge garden outside our door, the quick meeting space for corporates who need a space outside the office. We have tried to create a place for everyone to enjoy equally.
What do you love most about being in the coffee industry?
Since the 1st time I entered the industry as a Partner/Barista with Starbucks UK while I was there, my favorite feeling is seeing happy customers get their favorite beverages. The joy and happiness has been priceless and has remained my biggest love in the industry. That made it easy to progress within the industry to the level of a Coffee Master and wanting to remain a big part of the industry for all these years. I discovered more reasons to love my world of coffee, when realising the impact our efforts in serving coffee on the supply chain, the farmers, opportunities and educational components of the industry.
My journey has been full of lessons about coffee as a product of choice for our business, running a global brand, running Johannesburg favorite coffee company, Motherland, setting our first cafe in the township of Soweto and ultimately starting Cafe'Naited in Sandton. All these have been the most amazing experiences with every cup served or shared.
I am learning everyday, new methods to enjoy the coffee I serve daily, discovering new blends or single origins to enjoy at home daily. I have also started working on plans to ensure every person I know at least gets to enjoy a cup of great coffee in their lifetime.
How important are regulars to the fabric of day cafe life?
Our business would suffer huge losses if we lost touch with our regulars. We have embarked on learning every regular's name and their drink while also getting to know them beyond the coffee. This has helped us to keep the doors open and allowed us to grow organically, we haven't done any huge marketing, we have leveraged on the relationships with our regulars to keep us growing.
Name one menu item that we would never expect or have heard of before - a uniquely Cafe'naited creation! (food or beverage)
Our unique offering is in our Wraps, our customers love our Cafe'Naited Breakfast Wraps. It is all you get on your traditional breakfast, wrapped up for a quick filling meal.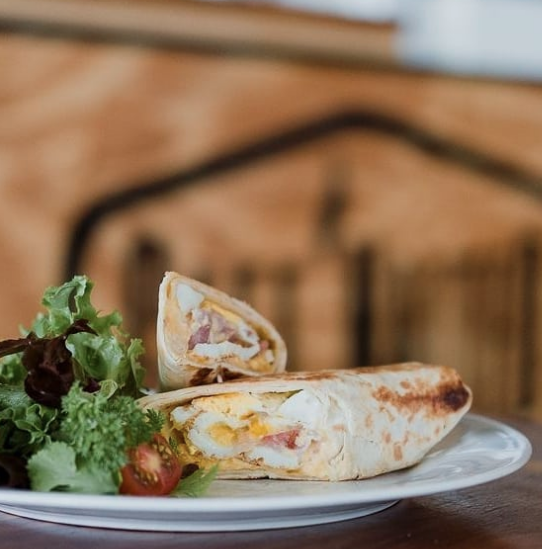 How can people get coffee from you during this time?
We are serving coffee at the shop, we are also selling via our facebook page and launching our online store soon.
What have you learned about yourselves and others that you didn't know before this?
The ability to stay the course, keeping calm in a storm and how resourceful one gets when all seems lost. The pandemic has put to test a lot of businesses and we have tried our best to stay up even when it was easier to fold.
What would you like to tell everyone in your community at this moment.
We would love to share the message of support to all the industry players, lets do our best to find ways to stay the course and help each other with information and resources where we can to help us stay sane through these tough times. Share the message, scream and shout, ask for help you never know, your customers could help more than you can imagine.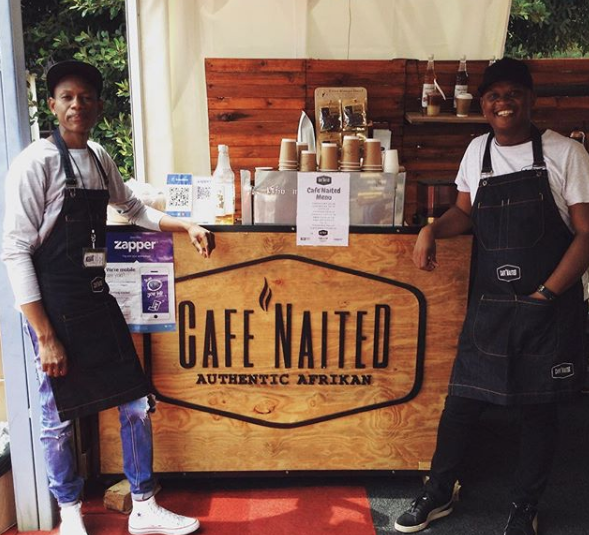 Got something to say? Then leave a comment!
---
WIN a Wacaco Pipamoka worth R1250
Tuesday, 11 August, 2020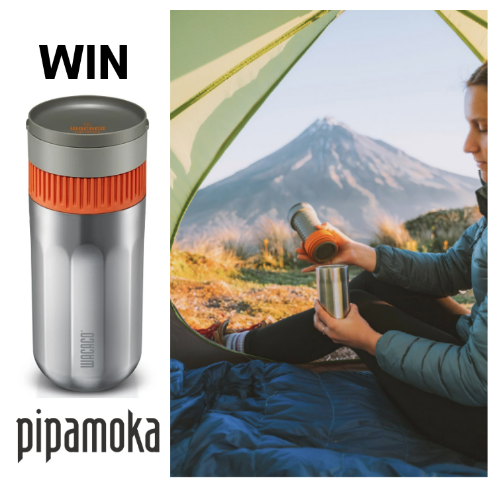 The lovely folks at MoreFlavour who are passionate about living your best adventurous life and taking the best coffee with you, have put up a fantastic Wacaco Pipamoka for one lucky reader. This unique brewing device is set apart by its vacuum pressure system.
You can head over to our Instagram or Facebook pages to enter, by commenting on the video with your dream outdoor adventure location and tagging your ride or die adventure partner. To get yourself another entry, you can fill in the form below.
Win a Wacaco Pipamoka worth R1250
If you liked this article, then you may also like these:
Got something to say? Then leave a comment!
---
Hydroflask winners announced: Read their adventure suggestions here!
Friday, 7 August, 2020
A few weeks back we ran a review on the Hydroflask - a really awesome piece of equipment for storing your favourite hot beverage in while adventuring!
We also ran a competition where 3 lucky people would win a set of two Hydroflasks for submitting their favourite adventure suggestions with a hydroflask.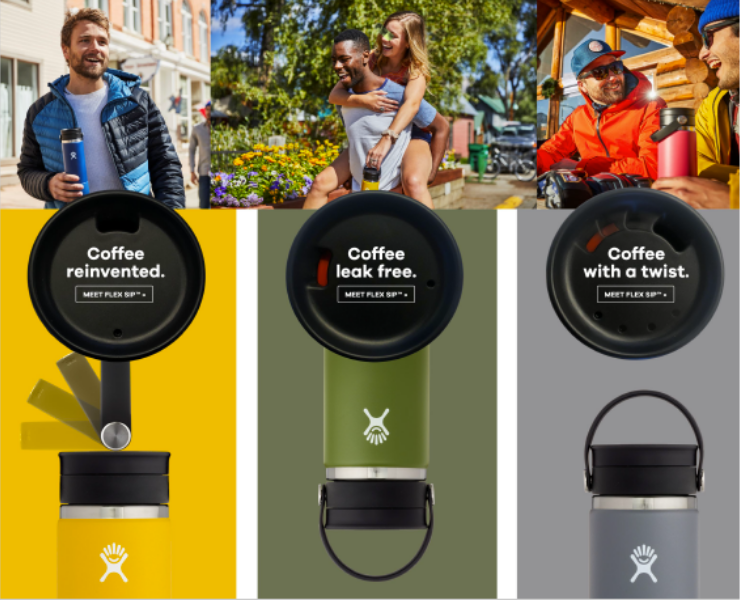 Ladies and gentlemen... here are your winners:
Loreen McDonald who says: " EVERY adventure requires coffee, but my favourite is a trip into Kruger National Park. We wake before dawn, bundle into the car and begin the trek. A cup of coffee here is really important as it wakes us up and gets us ready for a day of fun sightings (whether it is leopards or lilac-breasted rollers, it is all amazing!). Then, after we have been in the park for a few hours a celebratory cup of great coffee is necessary. So travel mugs that keep the coffee hot and fragrant are a must!

Joseph Beattie's idea of a perfect coffee adventure would be "Traversing Africa overland with my family, opening up the back of our bakkie, using gas and AeroPress, brewing our favourite single origin with an amazing view in the background. Such was the case this morning while trying to get back to RSA on the northern shore of the Zambezi River."

and Michael Mostert who says he'd use his Hydroflask on "a nice cold misty morning on the Natal Drakensberg ,waking up from night in Pillar Cave in the Giants Castle region, bringing the mini- gas stove to the boil in order to brew a coffee and give a kick-start to the day. Then with coffee in the Hydoflask, after 2 hours of hiking to Sleeping Beauty Cave trapesing through the ice cold river with the sound of barking baboons and grazing eland on the escarpement. Nothing beats hot cuppa in yr Hydro flask enjoying Gods creation as the sun beats down on the frost and icy ground ....pure bliss"

You can follow Hydroflask on instagram on https://www.instagram.com/hydroflaskZA/
Got something to say? Then leave a comment!
---
New Coffee Magazine is out now: Introducing Issue 32
Thursday, 6 August, 2020
The Winter 2020 issue of Coffee Magazine is out!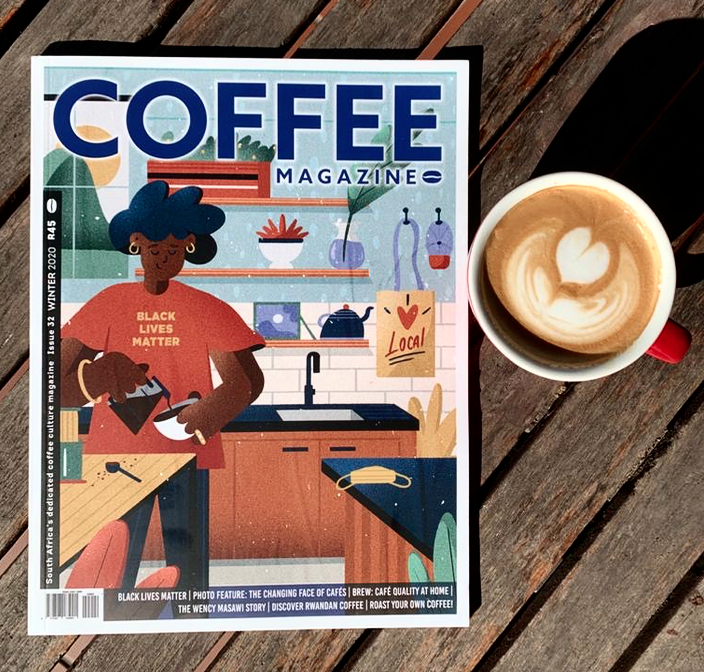 It is a bold issue, it is beautifully illustrated and it tackles some big topics in the coffee world. You can get it from any of our amazing *Distributing Partners which are usually the best Independent coffee shops, cafe and coffee roasteries in your town!
In the Magazine game there is a saying : "The cover is a promise of things to come". This issues cover illustration is by Cape Town studio Yay Abe and it says a lot about how many of us are feeling right now. Confined to our homes, making the best of a difficult time, affected more than ever by global events, connected through crisis, both ideologically and physically. We can find comfort in routine, in the small things that we can control - like a simple cup of coffee or supporting a local roaster and contributing to supporting others at this difficult time.
Following on from this, Sibongile Rakgatjane tackles the BLM movement from a local coffee owners perspective. If you haven't heard of Mo's in Mamelodi or met Sibongile yet, you are in for a treat!
We then have a photo essay from talented photographer Pang Isaac, showing how C-19 has changed the way Cafe Culture operates during the pandemic.
We share tips on how to brew perfect coffee at home.
Wency Masawi, is one of the Coffee Industry's most prolific characters! We dive deep into the current SA Cup Taster Champion's back story and find out why he is the Champ today!
The Coffee Magazine's A Shot in the Dark presented by Genio Roasters competition has gripped the industry for the last few weeks, and in this article we discover the incredible story behind the competition coffee from Baho Coffee in Rwanda.
Ever wanted to roast your own coffee at home? Find out everything you need to know!
Find out who ALL the nominees are in this years Coffee Magazine Awards 2020.
Finally, read an adventure story about a surfer escaping lockdown police while searching for waves and coffee in the Tribal lands of deep rural KZN!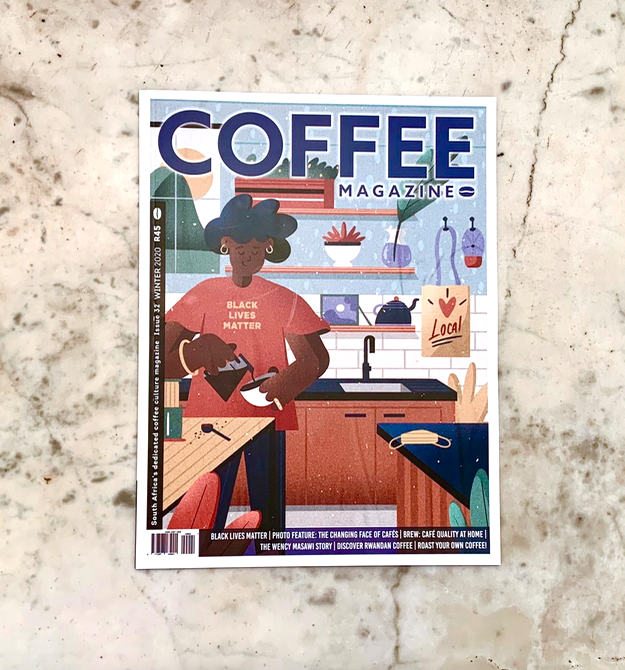 *COVID-19 has played havoc with our industry - not just the coffee shops and cafes, but the suppliers, the Owners, the staff and the community - so please support them! If you can't get your copy of Coffee Magazine from one of the stores listed above - drop us a line to let us know.
You can find it at most Exclusive Books, C N A and other grocery stores around SA.
Got something to say? Then leave a comment!
---
Best Cafe Design Nominee: Legado Coffee
Monday, 3 August, 2020
Over the coming weeks, we will be taking a closer look at our Coffee Magazine Award Nominees 2020.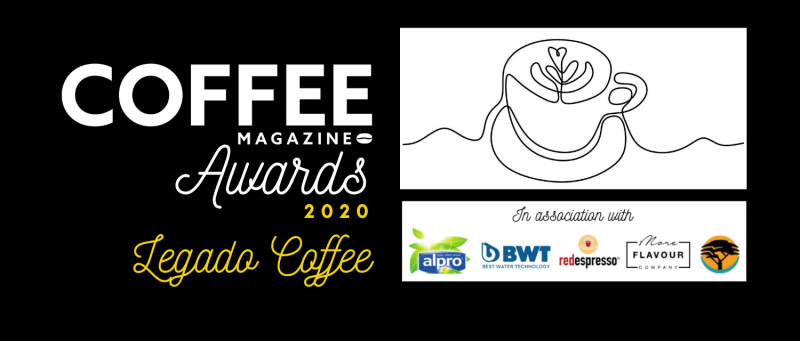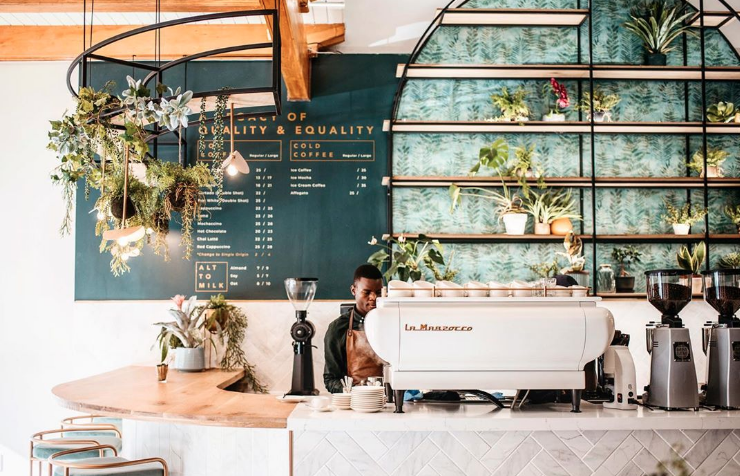 What was it like putting together your beautiful cafe?
Loads of hard work & planning crammed into a very small amount of time, but the reward and final result was so worth it!
Who are the key players in your team? And can you tell us a little about each of them
We are 12 in total and I like to think we are all key players, but to narrow it down even more I guess the following then …
Myself – Overall business overview
Vanessa – Admin & Ops
Gamu – Master Roaster
Papayah – Head of training & Quality Control
What is the ethos of your business?
A legacy of quality & equality
Tell us what makes your Legado space special to you?
It has a WOW factor of quality craftmanship … from aesthetics to each product, but yet still feels inviting and homely.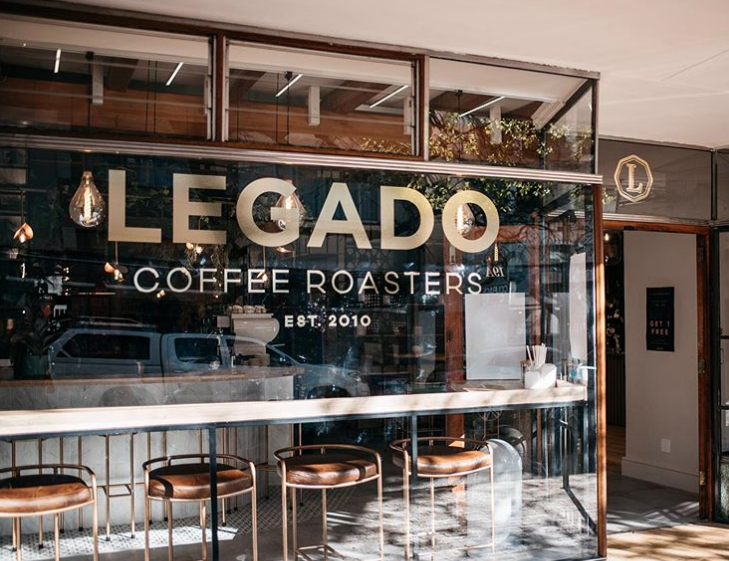 What do you love most about being in the coffee industry?
The variety of people and exceptional coffees
How important are regulars to the fabric of day cafe life?
Without them we would just be a good looking Instagram picture 😉
Name one menu item that we would never expect or have heard of before - a uniquely Legado creation! (food or beverage)
Africano (just a African name for Americano … but we have people ask daily what the difference is)
How can people get coffee from you during this time?
Flagship store
Roastery (pre-orders only)
What have you learned about yourselves and others that you didn't know before this?
That we are probably way more resilient than we think.
What would you like to tell everyone in your community at this moment.
Thank you for those who've kept on supporting us during this challenging time … we are all in this together and we trust we all can persevere and come through stronger and more focused.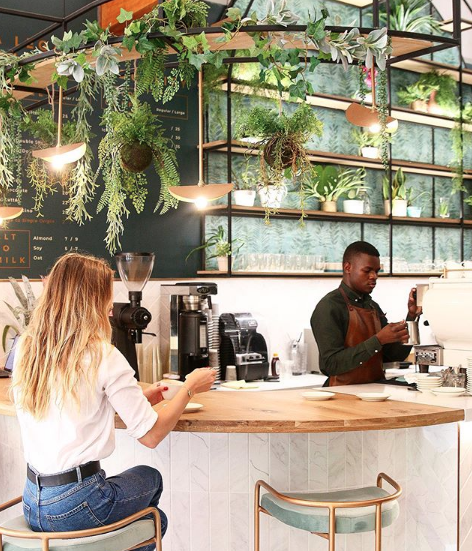 Got something to say? Then leave a comment!
---
Amazing Coffee in Klerksdorp: Bruder Coffee
Wednesday, 29 July, 2020
We have been lucky enough to meet this amazing coffee couple behind Brüder Coffee Roastery through their involvement in every coffee event they can get to to! They are super passionate and their business is thriving because of it! We caught up with Pieter and Maryke Schoonwinkel so they can tell you their story.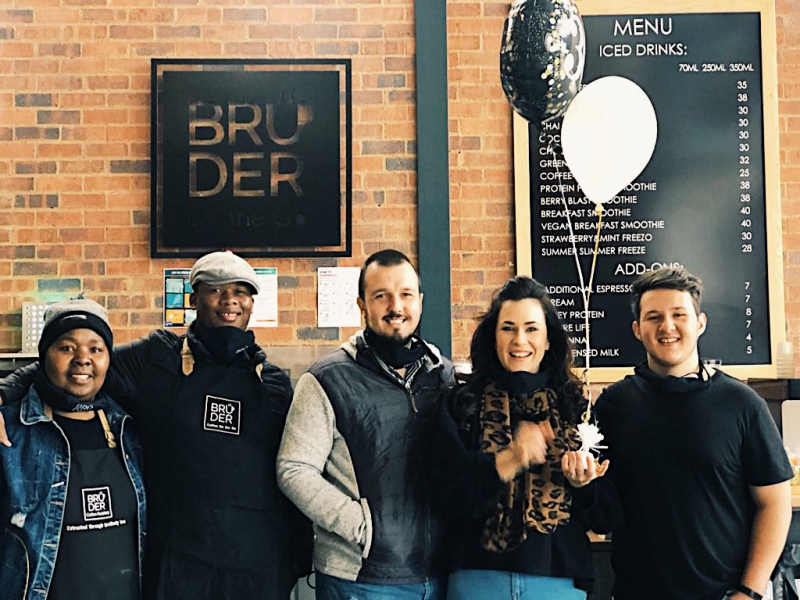 1. What was it like putting together your beautiful cafes?
We were having a blast choosing equipment & decor! For a long time it was a BIG Dream for us to have our own coffee station and finally things happened at the right time & space! About a year ago we arranged a meeting with the owner of Arnold&Wessels Design & Print Company. We told him the dreams and plans we have for Brüder Coffee and that we are looking for a modern space where people can gather and meet around a good cup of coffee! All of our ideas, the Co-working Spaces and the "look & feel" collaborated with theirs and so it all worked our perfectly!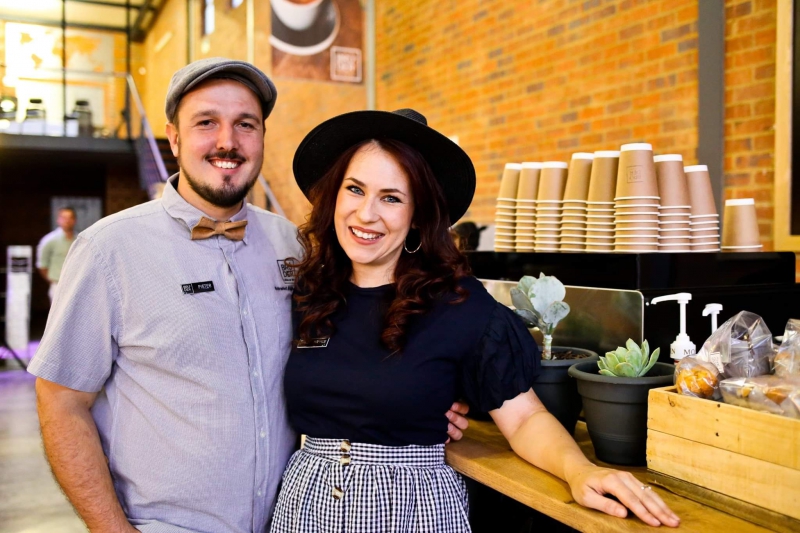 2. Who are the key players in your team? And can you tell us a little about each of them
At Brüder every BRÜ matters, so everyone in our company is key! The Brüder Team consists of 4 SCA Qualified Trained Baristas and 3 Brüder Coffee Trained Baristas, a Coffee Roaster, a Taster & an all-round coffee guy! We all love coffee & love to bring smiles on people's faces! Pieter is the founder & roaster of Brüder Coffee Roastery and wifey, Maryke tastes & also eats the whole coffee beans to make sure every bean goes out the way they should! Together they manage 3 Brüder On the Go Stations in Klerksdorp!
Brüder started with one Barista, Tsela Ramofolo known as "Folo" that is our head barista @ our Main Coffee Station @ Arnold&Wessels Design & Print Building. We believe he can become one of the best Latté artists in South Africa with his passion and brilliant skill for Latte Art...we call him "the Legend". He is also an incredible baker and bakes the most delicious quiches & cookies! He makes every customer feel important and builds great relationships so the customers follow Folo wherever he is. Not long after Folo, we found Emily, a super loyal lady that has a passion to serve great coffee! She manages our Senwes Coffee Station on her own. Emily also has great Latte Art skills and the people of Senwes adores her and want her to stay there forever! Then we have "mama" Rebecca that also makes a good cuppa but her specialty is making delicious sandwiches & wraps! She is full of joy & makes everybody laugh, she brings out the best of every employee and customer that enters the BRÜDER Coffee Station! All the kids LOVE Rebecca! Rebecca also has a lot of experience with sales & running kitchens…she operates like a machine! Then our latest boys, Thato & MJ is our baristas @ Brüder On the Go Food Lover's Market Klerksdorp. Thato is the creative guy and also has his own Cocktail and Clothing brand. Thato is a guy with many talents, he studied Hospitality at Wits University. He has a passion for tasting coffee and likes to explore with syrups and inventing new drinks! MJ has a lot of coffee experience and also does next level latte art! He is kind & speaks the funniest "afrikaans". All the customers likes MJ and he enjoys building longterm relationships with them. Then we have Kobus, the all-rounder. He can make very good coffee (also a SCA trained barista) and does all the station's purchasing & deliveries! He also helps us organise things at the roastery! In general a helping hand, they call him the "Mini Pieter" of Brüder Coffee! Kobus loves to learn more about coffee every day. He also has great ideas to improve our admin system.
3. What is the ethos of your business?
We believe in quality & consistency, we strive to extract every single shot of espresso to the SCA standard. We believe in well trained baristas to ensure that our customers will taste the good quality of our coffee. With the help of Stevo Kühn our baristas were professionally trained and received their SCA certificates. After a week our customers told us that they could taste a difference in the coffee that we serve and that is what we stand for…Quality and Consistency in every cup! Some baristas call Pieter "the boss" but then he tells them only a dog has a boss. We are all co-workers and one big Brüder family.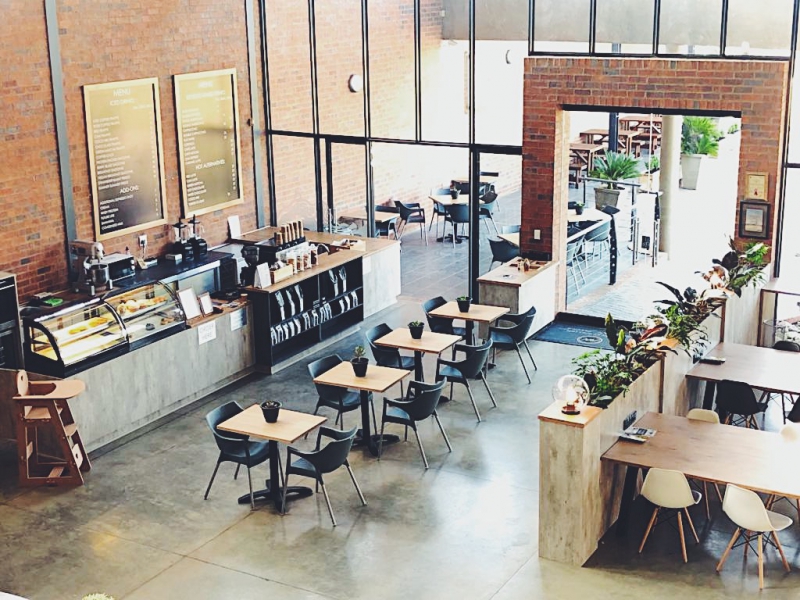 4. Tell us what makes your Brüder spaces special to you?
Every Brüder On the Go Station has a unique look & feel. The Brüder Team is a family and every family member knows what is expected of them and everyone is working towards the Goals Brüder wants to achieve. We can see that every station's baristas build great relationships with their regular customers! Pieter & Maryke (owners) is super proud of every barista at Brüder Coffee Roastery and can see them grow and improve every day! We are truly grateful for every person in our company and it is nice to see how they care about the company and the customers. We often find people in town that complements our baristas on their friendliness & superb skill!
5. What do you love most about being in the coffee industry?
Coffee speaks a language that everyone understands and coffee really brings people together. We love all the coffee people in the industry. We have never experienced a community where everyone in the industry are friends, always helpful & open to share their knowledge...Even with the barista competitions there is a good & positive spirit.
6. How important are regulars to the fabric of day cafe life?
We treat regulars like family! When we opened @ Arnold&Wessels in October 2019 we had to build a brand new customer base and we were very quiet most of the mornings. We started with an Early Bird Special every morning between 07:00-09:00. After the word of mouth spread we started to get regulars every morning...people all over town started to visit our station even if our station was out of their way to work! The main goal with the strategy was for people to taste our coffee & begin to love it. Now they say they can't start their day without drinking our coffee anymore. Our baristas have started to get familiar with our regular's orders and started to make the coffee even before they placed their orders. We love having our regulars and they help us a lot in improving and growing our company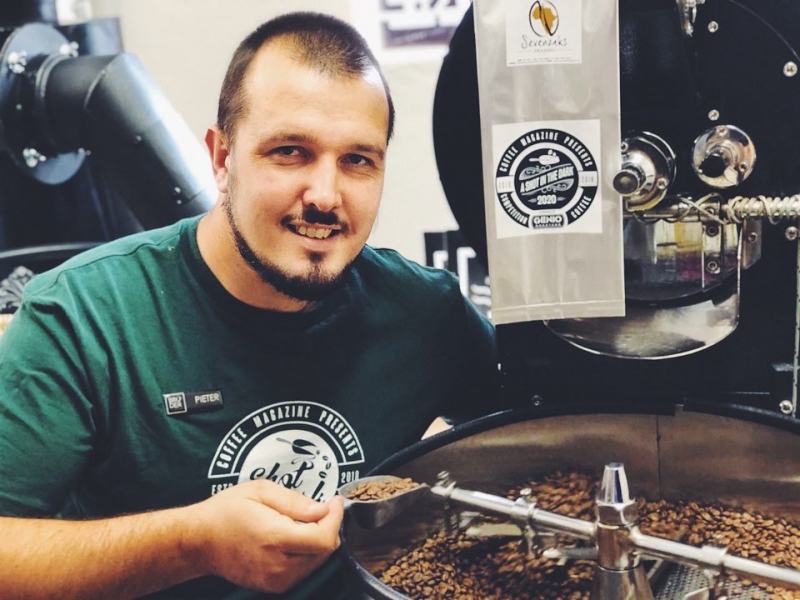 7. Name one menu item that we would never expect or have heard of before - a uniquely Brüder creation! (food or beverage)
- The Turkish Delight ("It tastes like a party…but in your mouth"– Thys Bruwer (Brüder customer))
- Our Biltong & Balsamic Onion Quiche is amazing
8. How can people get coffee from you during this time?
- We sell our beans & grounds online www.brudercoffee.co.za or send a whatsapp with your order to 0849199142
- We have Coffee bags & delicious home made cookies at all our stations
- Brüder Coffee On the Go – Arnold & Wessels Design and Print Building
- Brüder Coffee On the Go – Food Lover's Market Klerksdorp
- Brüder Coffee On the Go – Senwes Headquarters Building
9. What have you learned about yourselves and others that you didn't know before this?
Pieter & Maryke learned that they love people and love to spend time with their baristas & co-workers. We saw in this time that people need each other. We also saw that our company can help people to get closer to one another and build long lasting relationships. To serve other people is hard work but it brings satisfaction that money can't buy. If you are in the coffee industry for money you're making a mistake because it is all about people and serving a product that brings people together. We love what we do and we learn more every day and that is what is awesome about the Coffee Industry!!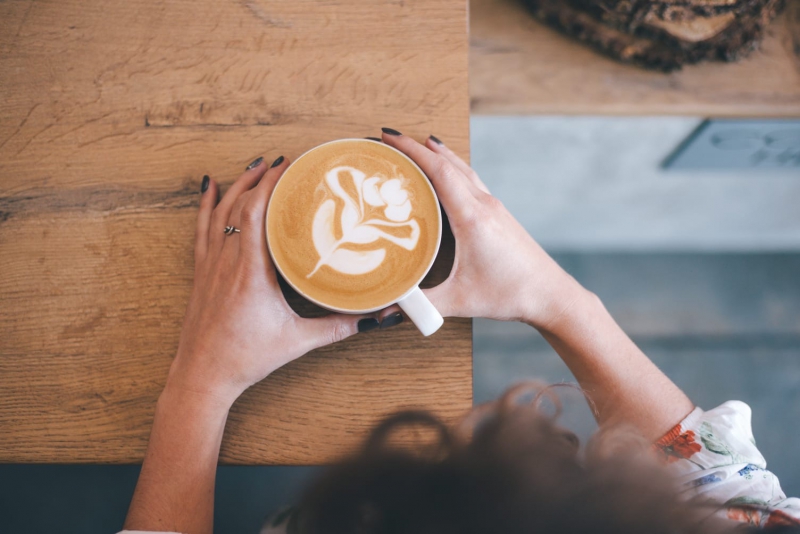 10. What would you like to tell everyone in your community at this moment?
Brüder is planning to host a few incredible coffee events when Covid19 is more settled, but for now we want more people to join us for cupping sessions. Our mission is to educate & uplift the standard of coffee in our community! The Klerksdorp Coffee Community is still very small and we would like everyone to know there is better coffee out there and there is so many different ways to brew excellent coffee without spending a fortune, we believe coffee is for everyone. We have a saying: Every BRÜ Matters!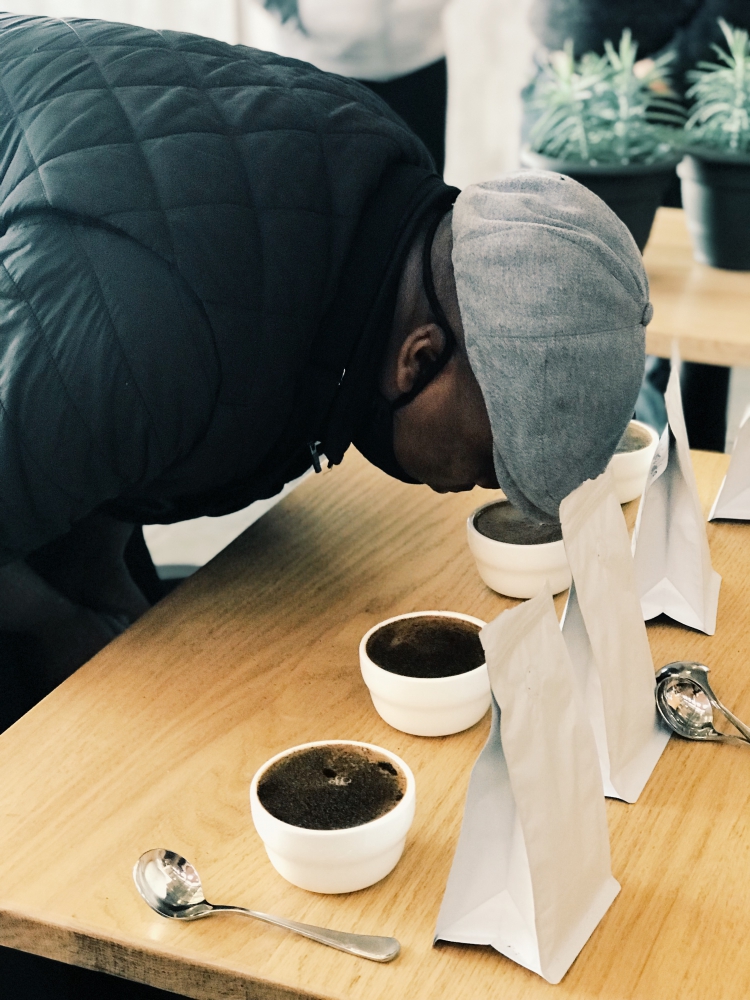 Got something to say? Then leave a comment!
---
A Shot in the Dark 2020: The Final Countdown
Friday, 24 July, 2020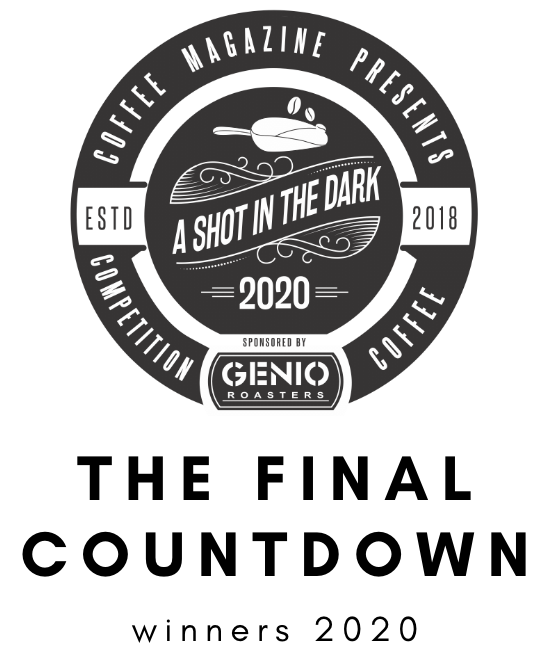 We are so excited to reveal who best roasted the amazing coffees sponsored by Sevenoaks Trading and Specialty Coffee Exchange in the this year's A Shot in the Dark sponsored by Genio Coffee Roasters.
Historically, the winner has been announced at Creative Coffee Week, when the coffee industry is gathered together to celebrate and learn together. In the past we have had some international heavyweights in the room to impart their knowledge from around the globe too. Obviously, things are a tad different this year.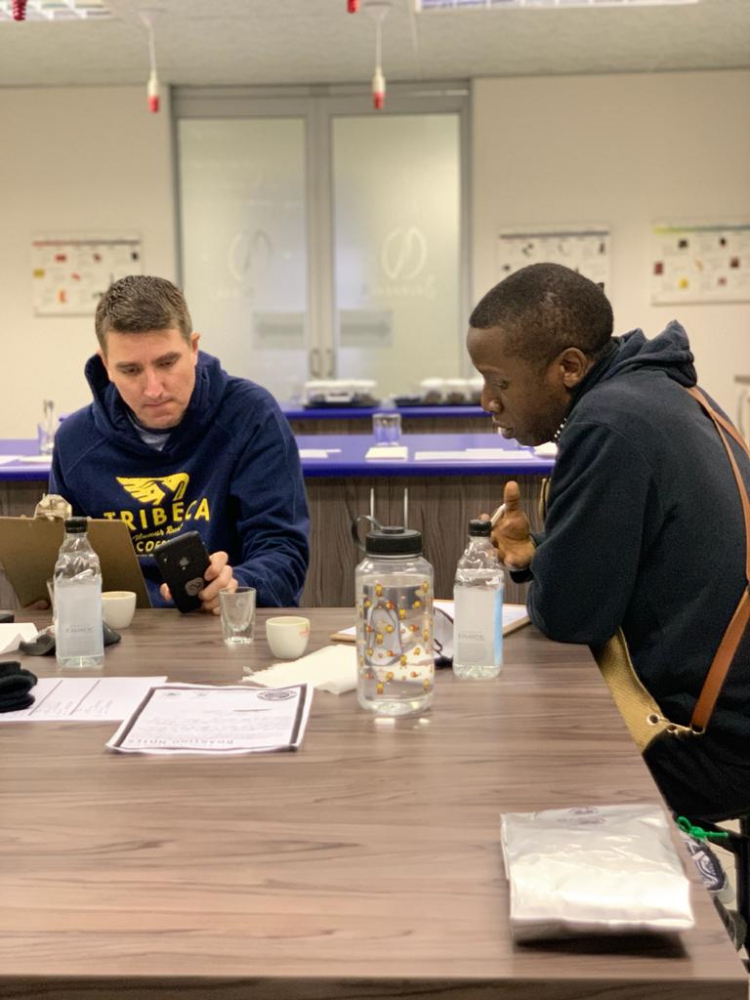 Deep discussions around the Top 10 coffees!
So we have had to tuck and roll and we want to shine a light on the amazing work done behind the scenes, both by the Judges and Sponsors and the incredible roasters. So next week, we will be revealing the results via Instagram live. Good luck to the Top 10!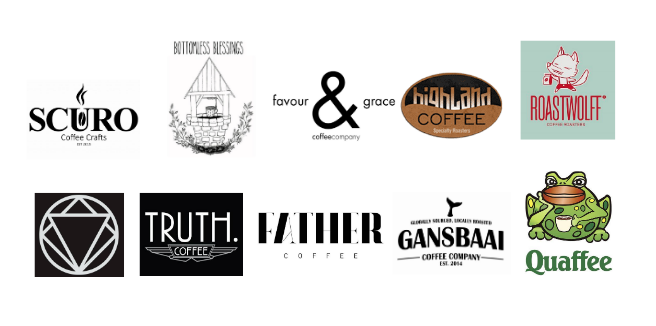 Here is the schedule:
12pm, Monday 27th July 2020: 10th, 9th + 8th position announced. Meet the Roasters. Chat to cupping and espresso machine equipment partner, Equipment Cafe, judge Matt Carter and barista, Tintswalo 'Tiny' Tshabalala.
12pm, Tuesday 28th July 2020: 7th + 6th position announced. Meet the Roasters. Chat to Finals Round Coffee Sponsor, Specialty Coffee Exchange and judge Cuth Bland.
12pm, Wednesday 29th July 2020: 5th + 4th position announced. Meet the Roasters. Chat to Preliminary Round coffee sponsor, Sevenoaks Trading.
12pm, Thursday 30 July 2020: Chat to Neil Maree of headline sponsor Genio Coffee Roasters. Chat to Head Judge Nicodemus Nabakwe. Meet the Top 3 Roasters. 3rd, 2nd and 1st position announced.
Exciting times ahead!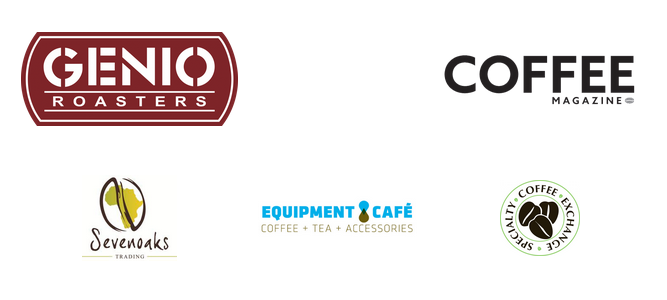 Got something to say? Then leave a comment!
---
Video: Green shoots emerging...Nedbank PMB partners with Coffee Box to provide free coffee for an hour!
Friday, 24 July, 2020
Times are hard indeed, and everyone is feeling the effects of the National Lockdown so we were thrilled to be able to hear about this very mindful initiative to provide some relief for the locals of Pietermaritzburg.
Do you have a good news stpry involving coffee? Let us know by dropping us an email
Got something to say? Then leave a comment!