What's your Coffee Superhero Name?
Thursday, 9 April, 2020
Are you a Hero or a Villian? Find your Coffee Superhero Name?
From the list below, Take the first letter of your first name, the first letter of your Middle name and the first letter of your Surname, replace from the spiffy list provided and you'll have a spanking new Coffee Superhero name to go forth and conquer!
e.g Our current SA Barista Champ - Winston Douglas Thomas is definitely a villain:
W = Wicked
D = Coffee
T = Dispatcher
" Wicked Coffee Dispatcher" !
WIN!! Post your Coffee Superhero name in the comments section below and tag a coffee friend to be a Robin to your Batman.
Best name wins a R650 coffee box from Coffee Magazine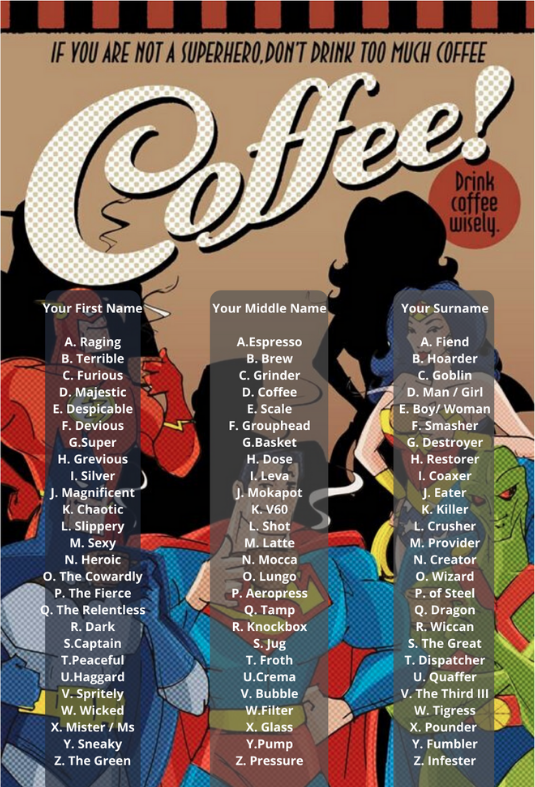 Got something to say? Then leave a comment!
---
New Edition! Buy Issue 31 online now
Thursday, 9 April, 2020
We're dedicated to uplifting and supporting the coffee industry and all the people who are part of it, but we're also a part of that industry and we too need your support!
We are thrilled to bring you Issue 31, out latest edition, online. When the lockdown is lifted we will distribute the print version, but until then, if you're looking for some beautifully curated coffee content. We've got just the thing for you!
We wanted to capture what people are feeling at this time. Alone. Distanced. Going through their coffee rituals in a new or different way to usual. Some say red symbolizes danger or anger. Both abound during this pandemic. Red also symbolizes love and that's what we're choosing to focus on. We love coffee, we love our community and we love you, the people who make the world of coffee, and this magazine, worth it. Issue 31 is packed full of inspiration and escapism and incredible humans. Enjoy!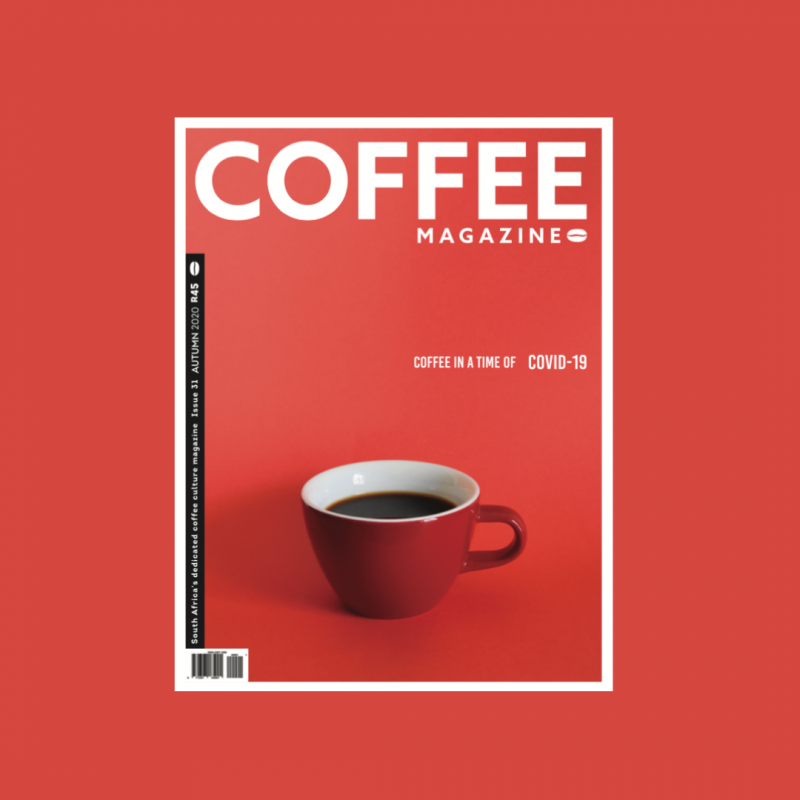 How do you buy it on Magzter? Easy peasy!
Click on this link, it will take you the page pictured below: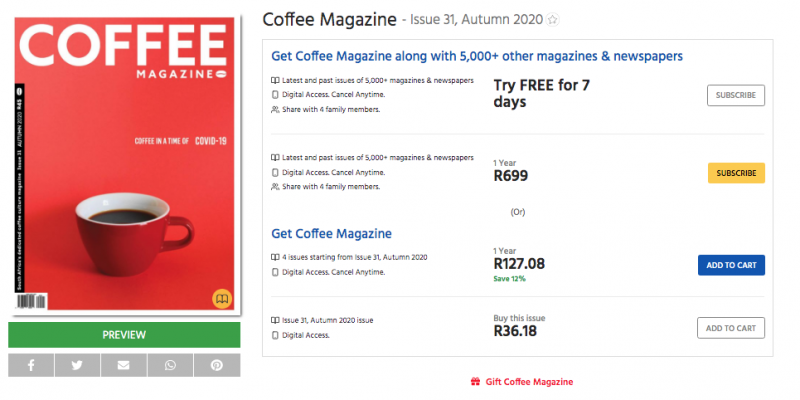 A single issue will cost you R36.18 (yes, it's random we know, $ exchange rate!).
What's in this issue?
Cover Story: Coffee in the Time of COVID-19
A new reality is upon us and the world will never be the same again, what does this mean for the coffee community, professionals and consumers alike? We explore the possibilities.
Discover: The History of Espresso Machines
A look back at how the espresso machine came to prominence and remains integral in our coffee lives, with one of the biggest vintage espresso machine collectors in the world.
Inspire: Breaking the Mould
We highlight some amazing coffee professionals who stepped way out of the zone of comfort to forge new ways of doing things and inspire us to see the world differently.
Taste: Going Nuts over Dairy
Exploring the rapidly expanding dairy-alternative market, the who's, the why's, the how's. There's no time like now to try something different.
Roast: The Process of Roasting Coffee
We asked some of our favourite roasters: What are the most important things consumers should know?
Travel: The New World
The view from a coffee professional working in the ever-expanding and wildly intriguing city of Dubai.
Origin Focus: Guatemala, where coffee is life.
We engaged with a couple of farmers on the ground, one from the Eastern region and one from the West, to see what the current situation in Guatemala is like.
Brew: Frothing Good Fun
An interview and tips from the new South African Latte Art Champion, Jeff Stopforth.
Human Interest: Making Her Own Rules
Exclusive interview with Jooyeon Jeon of South Korea, current World Barista Champion. A worthy ambassador for the coffee community.
Discover Great Coffee: Weird and Wonderful
Showcasing six of the most beautiful, unique and outrageous cafes across the world. From quirky London interiors to unusual Australian artistry, these coffee hot spots are bursting with flavour! Some travel wanderlust for you!
Got something to say? Then leave a comment!
---
Creativity during COVID-19: Craig Kolesky (& his son, Koby)
Tuesday, 7 April, 2020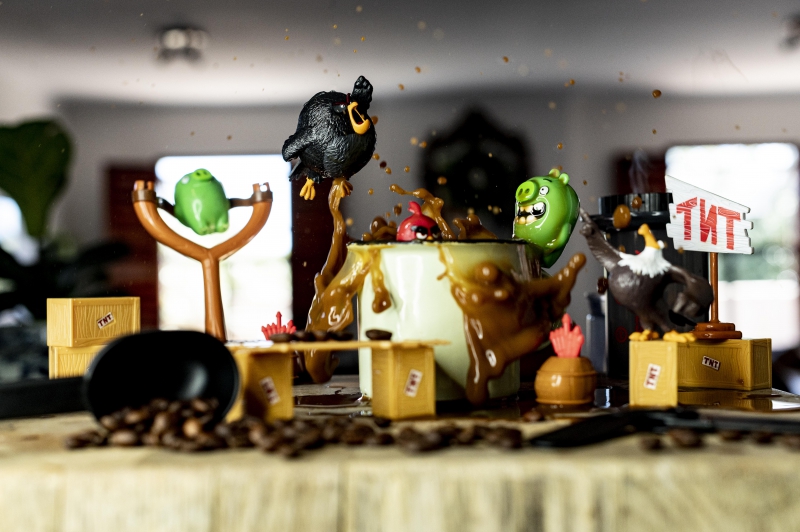 Wow! Taking coffee and creativity to the next level is Mr Craig Kolesky who has been working on a series of incredibly fun photos with his son Koby during the lockdown. Obviously this one featuring coffee above, brewed on an AeroPress® and populated by a crew of Angry Birds, caught our eye, but they work on new ones daily and it's a feast for the eyes!
Craig is a top class action sports photographer, so while there are no outdoor adventures happening, he is creating some action at home!
The How-it's-Done in his Instagram stories is so interesting. A heck of a lot of planning and set up go in to the resulting image. What a great father/son project during this time cooped up in the house.
Please do yourself a favour and go take a look!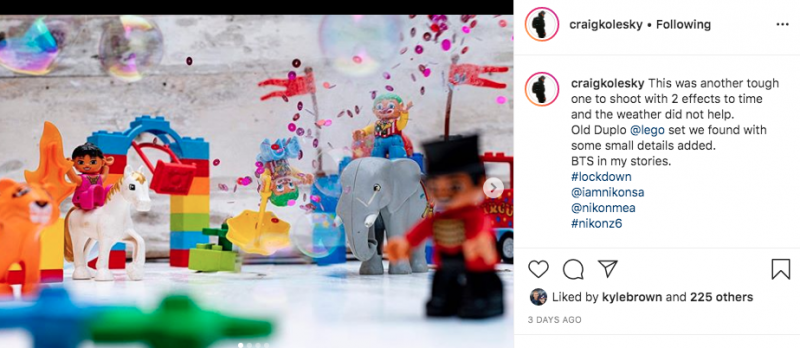 Got something to say? Then leave a comment!
---
Roasting through COVID-19 Lockdown
Thursday, 2 April, 2020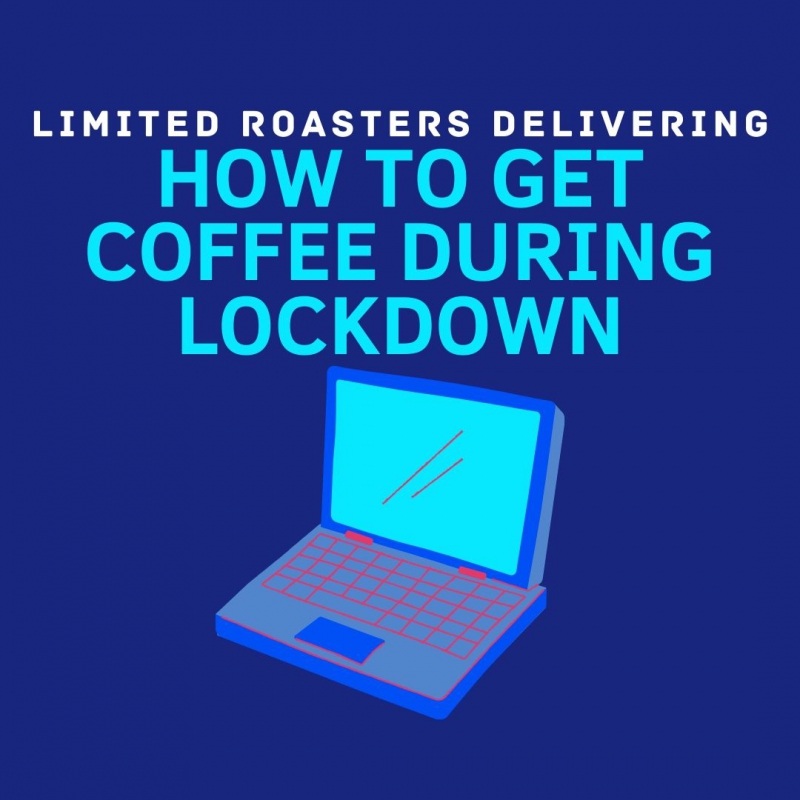 There are some roasters who are able to continue roasting for their supermarket partners and for home deliveries (we will keep you posted if this changes), but in the meantime support your local roasteries!
Government Gazette 43148, Page 10 A.1.i classifies Non-Alcoholic Beverages in the same grouping as food products(Coffee is a non-alcoholic beverage unless you choose to add something to it). The industry body (SCASA) had a discussion with the relevant government department and confirmed the interpretation of the above regulations. Roasters can apply for certificate to operate in a limited capacity.
The Courier Guy seems to be the authorised Courier service during this time.
Takealot and online grocery stores are delivering coffee as they can deliver food products. Most roasteries are operating on skeleton staff/one human and all are practising proper sanitising.
Roasteries, please get in touch with us so we can add you to this page, we will constantly be updating it (mel@coffeemagazine.co.za).
You can still get coffee from these fine establishments during lockdown:
---
Bean There Coffee: You can order these All-African beans online or find them at Dischem stores country-wide.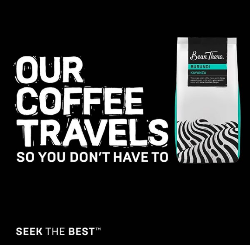 ---
Heavenly Coffees: This Centurion roaster is delivering all over the country. Order for delivery straight to your home.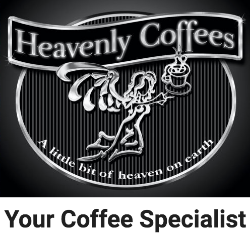 ---
---
Father Coffee: You can still get the good stuff from Father on a weekly basis.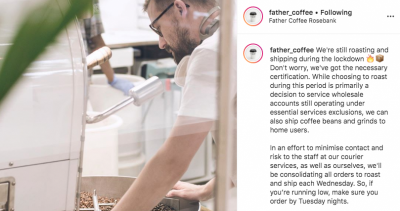 ---
Urban Espress: Port Elizabeth! Get your fix from the McLagans by ordering through Whatsapp: 0826121515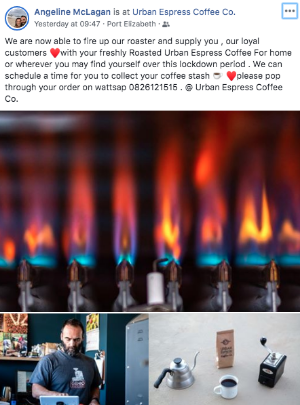 ---
Death by Coffee Roastery
Just WhatsApp - 0746491810
Order before Thursday mornings at 10am for Friday's delivery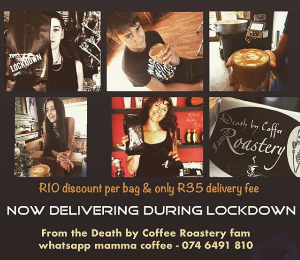 ---
Beaver Creek Coffee: And they're having a lockdown special!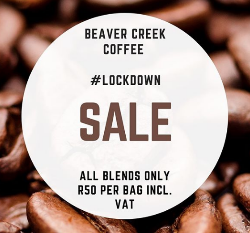 ---
Coffee Notes: Try Coffee Notes, where you will find a symphony of flavours - freshly roasted and blended to perfection!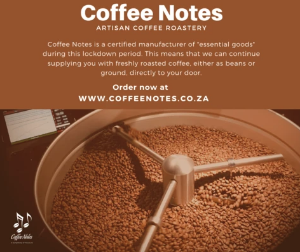 ---
Cape Coffee Beans: Sending beans from Cape Town across the country, this online store is back up and running again, so many great roasteries in one place. They will dispatch beans once a week and no orders can include equipment. Read the instructions on their website.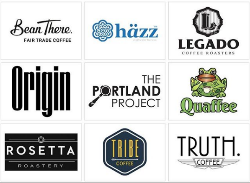 ---
Tribe Coffee Roasting: This coffee out of Woodstock, CT, is available for orders by emailing admin@tribecoffee.co.za. Or you can order from Takealot or Cape Coffee Beans.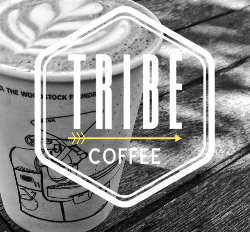 ---
Bluebird Coffee Roasters: Having just set up their roaster in a new home in Howick, KZN, the team is ready to deliver coffee to you! They have a special blend, The Wildcard, that R50/bag will go to helping their wholesale partners when lockdown is over. Go check it out!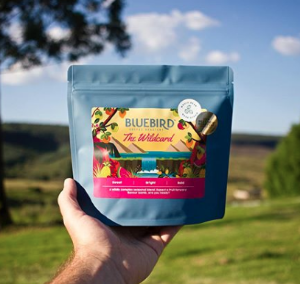 ---
Conversations Coffee Co.: Still roasting the good beans in Cape Town!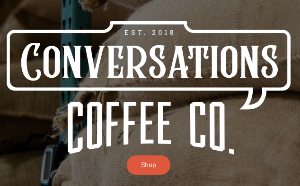 ---
Colombo Coffee and Tea: They are open for online orders. Courier deliveries will be dispatched twice a week.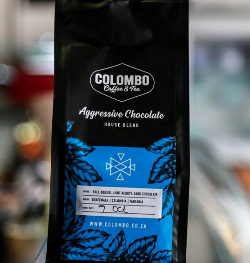 ---
Euphoria Coffee: Contact Warren Familiar on
---
---
Beethoven Coffee Co : Go to https://www.beethovencoffee.co.za/ to order.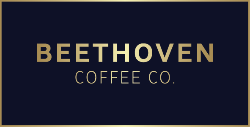 ---
Magnificant Barista Boys: Making the coffee world look good! https://www.baristaboys.co.za/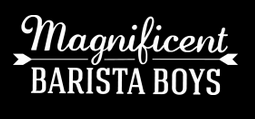 ---
Clay Pigeon Trading: They've recently become 100% transparently traded and their packaging is BEAUTIFUL: https://www.claypigeontrading.com/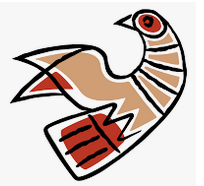 ---
Truth Coffee: https://za.truth.coffee/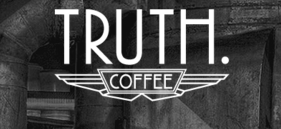 ---
Merkava Coffee Roastery: https://www.merkavacoffee.co.za/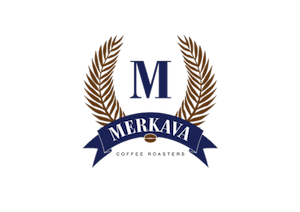 ---
Brothers Coffee: The Groot Brak still has coffee, yay! http://www.brotherscoffee.co.za/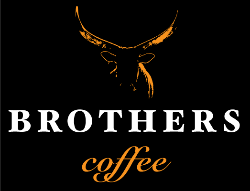 ---
Craft Coffee: These guys are also running avery helpful and uplifting campaign on their social media accounts. Order here: https://www.craftcoffee.co.za/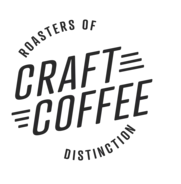 ---
Asmara Coffee: You can still buy Asmara and TriBeCa Coffees from your nearest Woolworths Food Store, yay!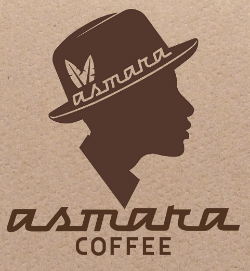 ---
Bliss Coffee: Kimberly! This team has got you, whoop whoop! You can order by calling or Whatsapping 073 366 5180.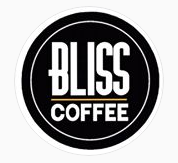 ---
Faba Coffee Roastery: Hey, Bloemfontein, get your home delivery of fresh beans from Faba! They can be contacted by calling 051 880 0003 or Whatsapp that number for orders.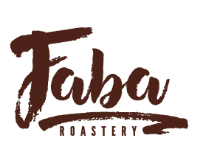 ---
Pause Coffee Roastery: Roasting out of George, you can still get these beautiful coffees.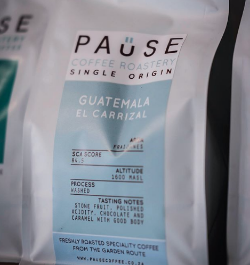 ---
Tebodore Coffee Roasters: The online store is up and running and delivering all the usual coffee goodness, including capsules and cold brew!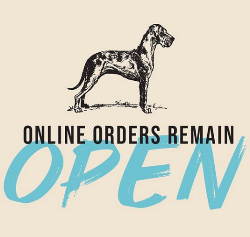 ---
Infood Cafe Society: Percy and the Team at Infood in JBay are still hard at working and roasting up a storm, so keep supporting them and ordering coffee!

---
SEAM Coffee: Customers can order online and they'll deliver. Use: seamcoffee for a 20% discount on all purchases and orders over R350 get free delivery (after applied discounts).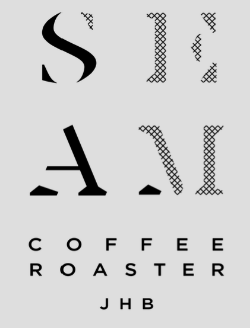 ---
Dip 'N Brew: Vintage, Bishops and Dip'n Brew, the trio of brands based in Centurion are still roasting and delivering. Online orders are through their website www.dipnbrew.com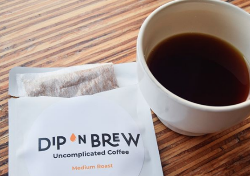 ---
4WKS Pods: These fresh pods are being delivered around Cape Town and Stellenbosch. You can order here.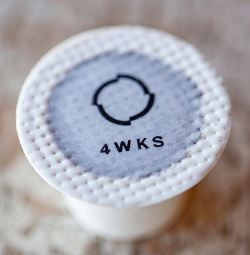 ---
Captain Kirwin's Coffee: Order online or find them on takealot.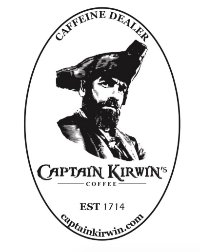 ---
WillowBrew Coffee Merchants: If Italian coffees is your thing then these guys have got what you need!

---
Titanium Coffee: Still roasting and delivering!

---
Bean Authentic: These guys have an impressive delivery schedule set up to keep you caffeinated!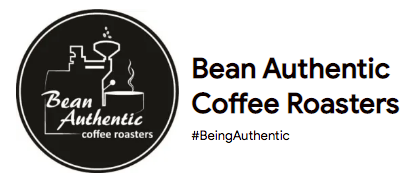 ---
Thirdwave Coffee Roasters: You can go to their website www.thirdwavecoffee.co.za or send an email to orders@thirdwavecoffee.co.za.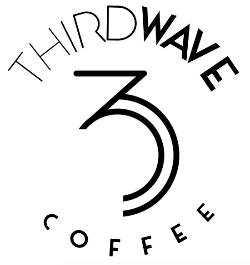 ---
Coffee Date: They guys are roasting and delivering in the Overstrand area during lockdown, covering Somerset West, Gordon's Bay, Strand, Rooi Els, Pringle Bay and Kleinmond areas. Contact them on coffeedate@zoho.com or Whatsapp 082-5363292.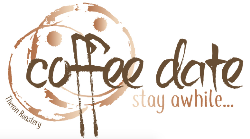 ---
Columbine Coffee Co.: Will be roasting on a Tuesday and orders will be available for collection on a Wednesday, between 09h00 and 12h00. Please place your orders on Facebook or Whatsapp them on 0848797006.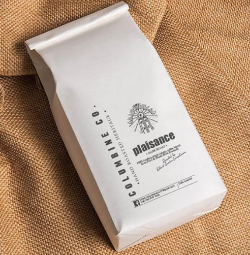 ---
Manna Roastery: This Hilton based roastery can do deliveries in the local Hilton/Pietermaritzburg area or can courier with The Courier Guy. Get in touch with them through their website.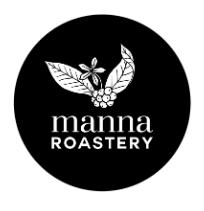 ---
Royal Roastery: Open for local deliveries in Bloemfontein and promising same day delivery! Awesome! Contact them on: 060 571 4853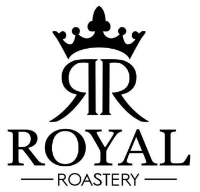 ---
Humble Coffee: You can order through their website, they will be dispatching coffee weekly to limit time in the roastery. #womenwhoroast

---
Hand Made Coffees: Roasting out of both East London and Grahamstown hmc is now available in Spargs in Beacon Bay, Fusion in Grahamstown and in a soon to be expanding list of outlets in both centers. Or WhatsApp Garvey on 079 388 7654 for more.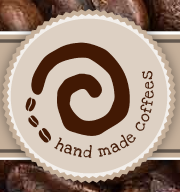 ---
Coco Safar: Their coffee beans and capsules can be ordered and delivered in Cape Town via Coco Safar's WhatsApp line 082 055 5721, or outside of Cape Town, our coffee is available via Yuppie Chef for delivery during this time. One can also add incredible freshly baked artisanal bread and viennoiserie! They have an amazing menu available for delivery.

---
Digger's Gold: Customers can order coffee via whatsapp (072 226 7156) or email (simone@diggersgoldcoffee.co.za). They deliver twice a week.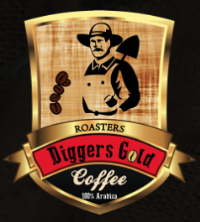 ---
Gegrond Roastery: They're delivering all over the country once a week. Here's the link to their online store: www.gegrond.co.za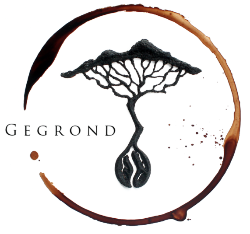 ---
Stereo Cafe: Bloemfontein is spoilt for choice! James is back up and running, find their selection on their online store.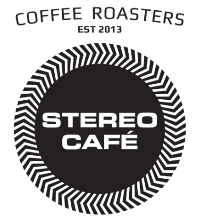 ---
Backyard Brew Coffee Co: Making them beans turn brown and delivering them to your door.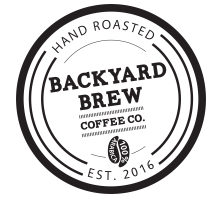 ---
The Roasting Co: Delivering from both Jet Park Gauteng and Parow Industrial, Cape Town, you can get hold of Deon to order: 0845891503 or deon@theroastingco.co.za
---
Red Espresso: So if you need your non-caffeinated fix, your favourite rooibos dealers are open for distribution! Red Espresso is up and running and sending out healthy goodness.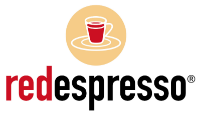 ---
Black Sheep Coffee Roasting: Leave the herd behind with some delicious beans from these guys in Malmesbury!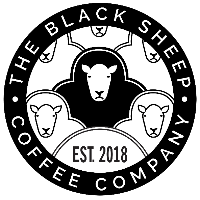 ---
Bru Coffee Roasters: Customers can order Online at https://www.brucoffeeroasters.co.za/store/COFFEE-c23907810
Call or WhatsUp us on 0823864578. Email us – Sales@brucoffeeroasters.co.za. We deliver all over South Africa.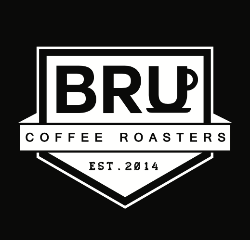 ---
Routed Roasters: You can mail them on routedroasters@gmail.com or follow the First Light FB page where we update our coffees for the week: https://www.facebook.com/coffeeatfirstlight/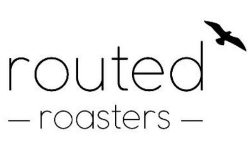 ---
Deluxe Coffeeworks: The team at Deluxe is roasting and delivering nationwide. Hit them up for your fix! Order through their website. Rock n Roll, baby!

---
Weskus Coffee Roasters: "Ok so we are currently roasting and keeping our local Spar (Langebaan, Yzerfontein and Laaiplek) shelves stocked. Otherwise Greg can be contacted on 071 683 4971 for orders. We have got the required certification."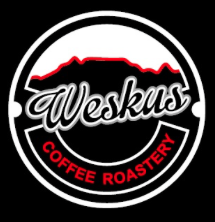 ---
MeerCup Coffee Roasters: The only coffee roastery for miles around in the Kalahari! Amazing! "We have a website where people can place their order and we also allow orders on whatsapp and phone calls from people who can pick up the coffee themselves. Our phone number 0796807626"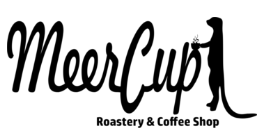 ---
AfricaBlack Coffee Roastery: This roastery based in Northriding, JHB is up and running and ready to send you some fresh roasted coffee. Order on their website.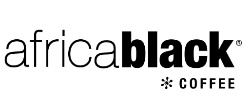 ---
Baseline Coffee Roasters: Coffee lovers can buy on their website. They are roasting and despatching deliveries twice weekly and orders over R350 get free delivery!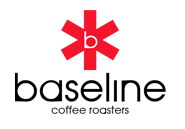 ---
Ciro Coffee Boutique: Order online for delivery around the country, along with coffee they have a host of other products that you are now able to purchase and have delivered within lockdown. Exciting!

---
Avanti Coffee: With the hospitality under siege, Avanti have pivoted so you can enjoy their beans at home! Find them online here. Their new packaging is EPIC.

---
Got something to say? Then leave a comment!
---
Coffee with April: Conversations about Integrity, Business & Coffee
Friday, 3 April, 2020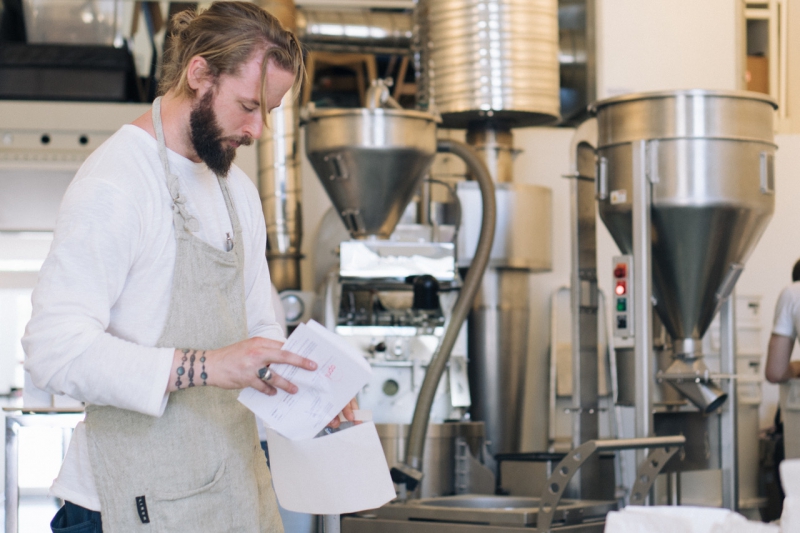 Patrik Rolf, the 2019 World Brewers Cup runner-up from Sweden, started his career at da Matteo Roastery in Gothenburg and worked as the Head of Roastery at Five Elephant Coffee Roastery in Berlin before moving to Denmark to open his own roasting business in 2016. Today, Rolf is not just the founder and CEO of April Coffee Roasters in Copenhagen – he also hosts the Coffee with April podcast series together with Joseph Fisher, featuring high-profile coffee professionals sharing their perspectives on specialty coffee, entrepreneurship and what it takes to be successful in the world of coffee…
Tell us a little bit about yourself and how you got into the coffee industry as a career?
"Not much to say. Pretty much a standard guy that is entering his thirties this year. I enjoy Stoic Philosophy, physical training, and quality products and concepts. I got into coffee because of one man: Matts W. Johansson, founder of da Matteo in Gothenburg, Sweden. If it wasn't for him, I would never have started. He inspired me to compete in a National Barista Competition when I was still just a regular at his coffee shops. One competition and an offer from him to start out working for them as a barista, and I was hooked."
How has April Coffee grown and changed since launching in 2016?
"We haven't changed much from the start. We remain true to our core values: Quality and Innovation. If anything has changed, it's that we have a bigger focus on sharing what we learn along the way with our followers. Apart from that, we still roast on the same Loring 15kg Falcon Smart Roast in Copenhagen."
Why do you think innovation is important in the roasting process?
"Because we need to make coffee taste better. There has been so much innovation on the farming side of coffee over the last few years, but I feel that we are not doing that justice in the roasting world. We need to get better, because farmers are all working their asses off to improve."
What inspired you to start the Coffee with April podcast?
"The idea came from our team member, Joseph. He noticed I travelled a lot and thought it could be interesting to share the conversations I had with the professionals I met. We always had long conversations after my trip where I shared my experience and we figured why not share it with more people? With that, Joseph took the lead and we are looking forward to continuously improving the podcast in the future."
Why the focus on "integrity, business, and coffee"?
"It came out of curiosity. These are the three subjects that I spend time reflecting on and part of the idea behind the podcast was to get perspectives on my own journey with April; asking other entrepreneurs questions that I asked myself."
If there was one person you would love to have as a guest on the podcast, who would it be?
"I would love to have Howard Schultz, former CEO of Starbucks on the podcast."
You get to talk to a lot of entrepreneurs in the industry – are there any key takeaways that have stuck with you from your conversations?
"That it takes a lot of work, dedication and business sense to start a coffee company. I think it was 'easier' (it's never really easy) to start up 10–20 years ago. Today the market is a lot tougher and brings new challenges. The people on the podcast all tackled the start-up process in different ways and got different results. That is what's so inspiring to me. It's about finding your own path and integrity while at the same time learning from those before you. That's really what it's all about."
What advice do you have for entrepreneurs who are starting out on their own paths in the industry?
"The world doesn't need another coffee business; the world doesn't need April. It's up to any entrepreneur to justify the existence of the company you start. I argue that's proven not necessarily by your ability to make money, but by the value you can contribute. Are you able to provide new value? Actual new value. If not, I recommend doing something else."
What has been the highlight of your journey in this industry?
"The people and the difficult parts. Running a business is always an uphill battle. It never gets easier, but what was once a challenge becomes something you now deal with every day and new challenges will come. Part of the interest I have in this process is that it's actually difficult."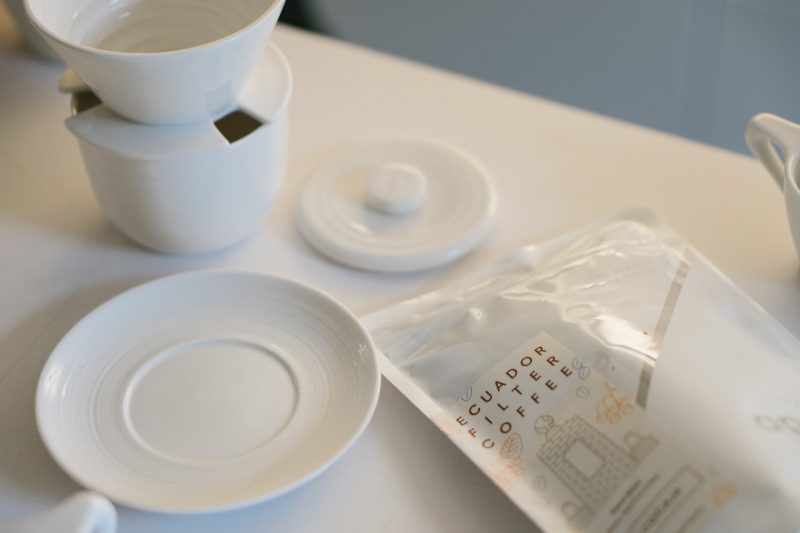 Given the current world crisis, how do you think specialty coffee will be affected in the months or years to come?
"Everything will change and nothing will change at the same time. It's a complicated question with a multi-layered answer. First of all, the companies that don't have enough cash in the bank are most likely not going to make it to the other side. We will see companies having to back down on their growth predictions for years to come. There is an obvious short-term challenge here but most importantly, long term, in the next five years we will continue to see the effect of this current situation. We are all connected in the value chain and whenever a part of the chain is having hard times, the rest will be affected; this time it seems to hit every aspect of the chain and that will be difficult to bounce back from.
That being said, it's also intriguing to see the innovation and new approaches that will come out of this. There are always positives and negatives will all events – and even though this is a particularly negative situation – I believe that some players in the industry will be able to show the way and lead us back to a sustainable future. It's also a great opportunity for us as an industry to reflect on what we have been doing in the last few years and make sure we improve for the coming years."

The podcast provides honest insight and different perspectives on starting, running and growing a coffee business – how has this knowledge impacted your own business?
"Tremendously. It's been an important part of April's journey for many reasons. Personally, it opened my eyes to a lot of different approaches and allowed me to learn from some of the best. I recommend everyone have continues conversations with people in their industries that are better than ourselves. It's very inspiring."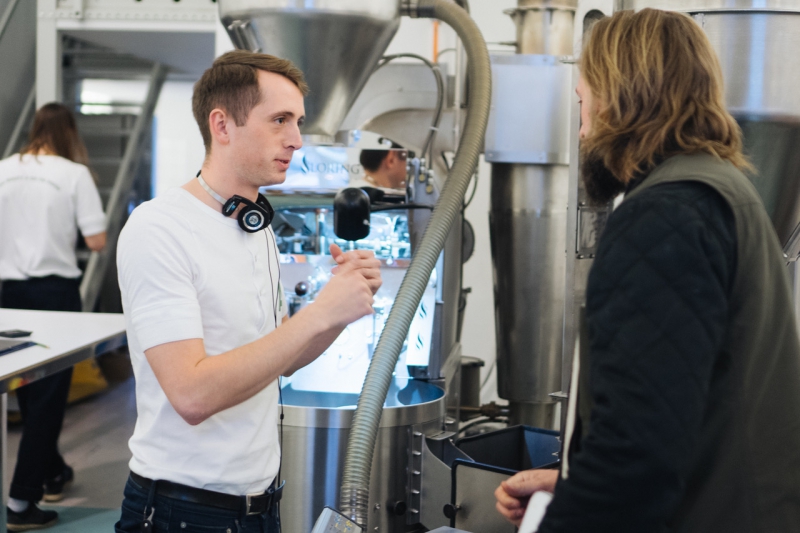 For a dose of inspiration, listen online or download the Coffee with April podcast series on their official website, Soundcloud, or Apple Podcasts.
If you liked this article, then you may also like these:
Got something to say? Then leave a comment!
---
Meet the first DaVinci Flavour Geniuses! (You can become one too - it's FREE!)
Tuesday, 31 March, 2020
Got something to say? Then leave a comment!
---
Can you guess the names of these SA coffee spots from the emoji clues?
Tuesday, 31 March, 2020
One of the trends in lockdown seems to be the Emoji-Challenge! So we thought we'd do the SA Coffee Spot Emoji Challenge just for a bit of fun!
Can you guess the names of these coffee spots in SA? We needed to narrow it down somehow so we have used cafes that are part of our Distribution network.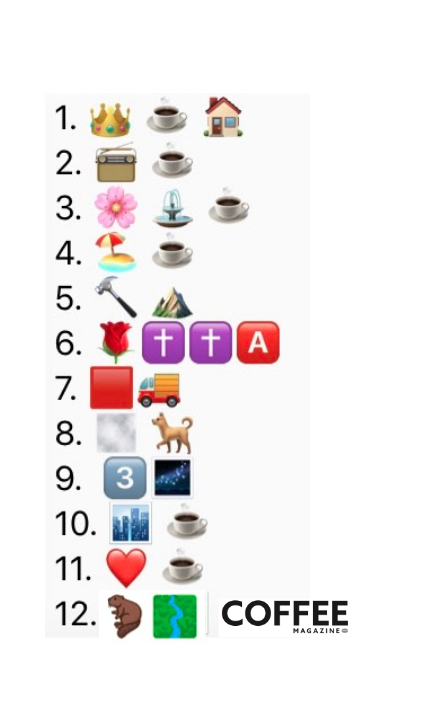 Can you come up with the emoji sequence for your favourite cafe? Tell us in the comments below and let people guess!
Got something to say? Then leave a comment!
---
Show your support and win coffee and goodies to the value of R5000
Thursday, 26 March, 2020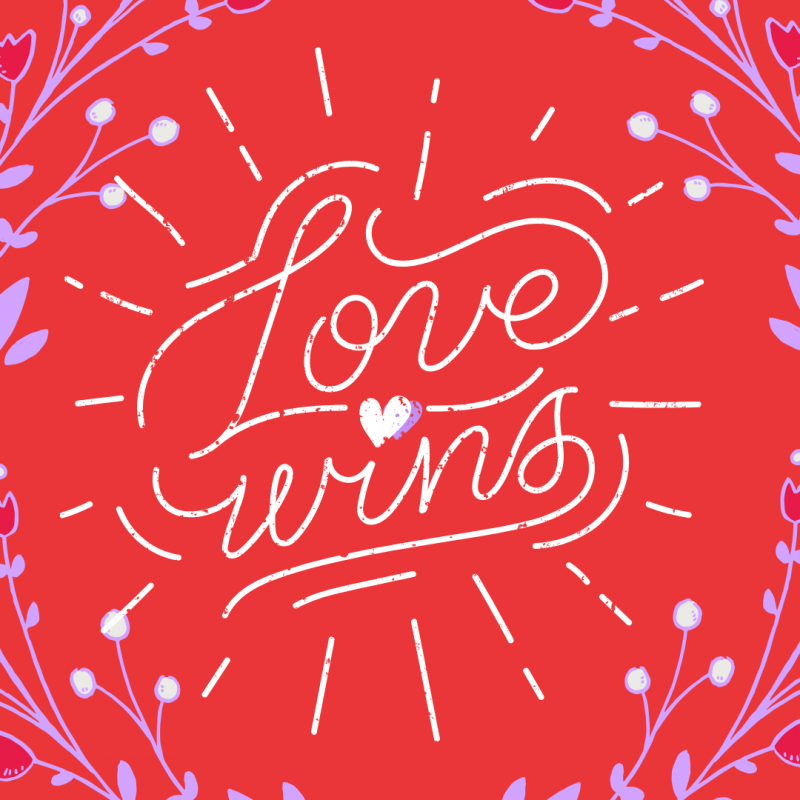 Dear coffee lovers.
It seems overwhelming to think about all the areas that need help and attention during this pandemic, but as the media for the coffee community we wanted to try support the businesses and baristas that will be taking enormous strain during this lockdown.
So, we're putting up prizes to the value of R10 000 (2 x prizes) that will go to two lucky readers.
How will this help local small businesses or baristas you ask? Well to enter you have to do a couple things to show them your support:
- Tag your favourite cafe or roastery in the comments below to get them a little bit of mileage on the socials.
- Donate to one of your favourite small coffee business using Zapper's #saveyourfave or Coffee Monster's Back a Barista then send us (DM or email mel@coffeemagazine.co.za) a screenshot of your donation. We are not asking to post this publicly, please privately message us with a confirmation of your donation.
It doesn't matter how large or small the donation is, your name goes into the pot to win! Thank you so much for you help! You are all amazing. Kep being kind and spreading the love in all the ways you can during this time.
---
What can you win? We will have two prizes consisting of:
Annual Discover Great Coffee Club Subscription
Annual Coffee Magazine Subscription
Two brewing devices
Coffee Magazine limited edition Lizzard Flask
Coffee Magazine Limited edition T-shirt
So show how much you care about your local coffee spaces and stand a chance to win!
Got something to say? Then leave a comment!