Last chance to win with #12daysofcoffeechristmas
Thursday, 20 December, 2018
Got something to say? Then leave a comment!
---
Featured Barista: Siyanda Ntleko
Thursday, 20 December, 2018
Got something to say? Then leave a comment!
---
Summer Edition: On shelves and looking festive!
Thursday, 20 December, 2018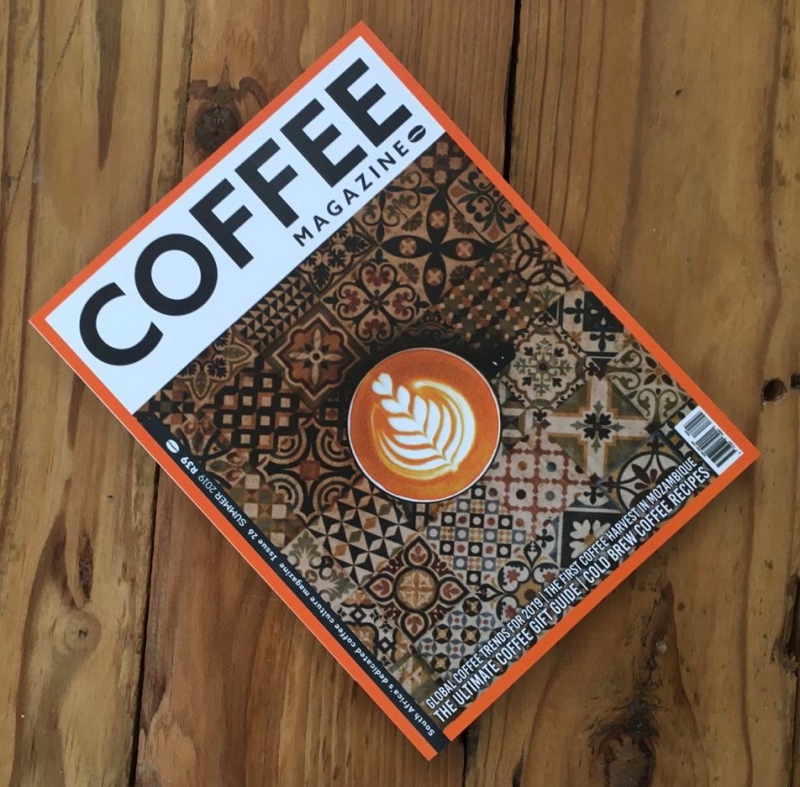 We're in love with the Summer edition of the magazine!!! So much inspiration, insight and excitement to help you fall in love with coffee all over again!
---
Cover Story: Coffee trends across the Globe
Seven coffee professionals from seven different nations share their thoughts on what has been and what is to come in 2019.
Travel: A New Dawn - The Gorongosa Coffee Project
A story of hope; coffee brings hope to a community as part of an effort to provide sustainable income to families in war-torn Mozambique
Discover: Decoding your Coffee Bag Label
When was the last time you really looked at your coffee label? Let it guide you to better coffee choices by taking a deeper dive into the information provided by your favourite roaster.
Brew: Cold Brew Cruising
Summer has arrived and if you haven't already discovered cold brew coffee, you're in luck. There are more places than ever that you can get your fix. Plus, recipe to brew your own included!
Roaster Focus: Phumlani Sibeko, Manaka Coffee
Making his own rules and learning everything he can along the way, Phumlani Sibeko is blazing a trail as one of the few Black coffee business owners.
Music: Let the Music Move You by Lem Butler
The last in our 4-part series, Lem tells us about owning his first instrument and how it has affected his life and his journey in coffee.
The Ultimate Coffee Gift Guide
Oh yeah, 'tis the season to be jolly and we've got a whole lot of coffee goodies to bring a smile to your face all year round…
Culture: East meets West
Ancient Coffee Traditions in Eastern Europe meet modern cafe culture as Fred de Vries explores the beautiful streets of Croatia and Bosnia.
Discover Great Coffee: Jeffreys Bay Coffee Crawl
Coffee in the land of World's Best Right Hand Point Break, need we say more?
Kick: Why is Latte Art Important?
The art on your flat white is more than crema deep! This year, we discovered how much of an impact latte art can have.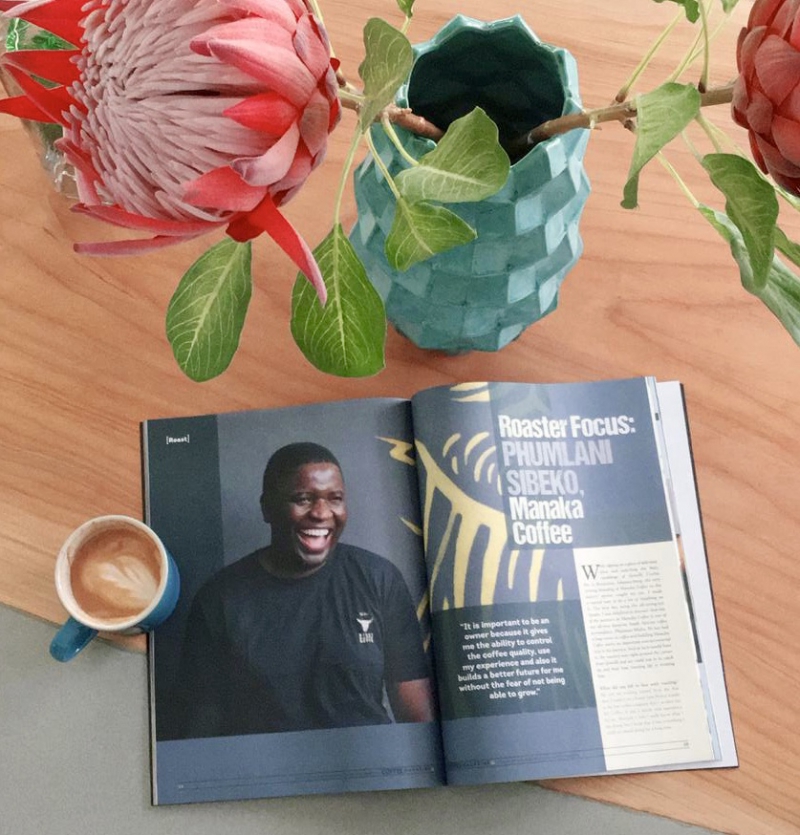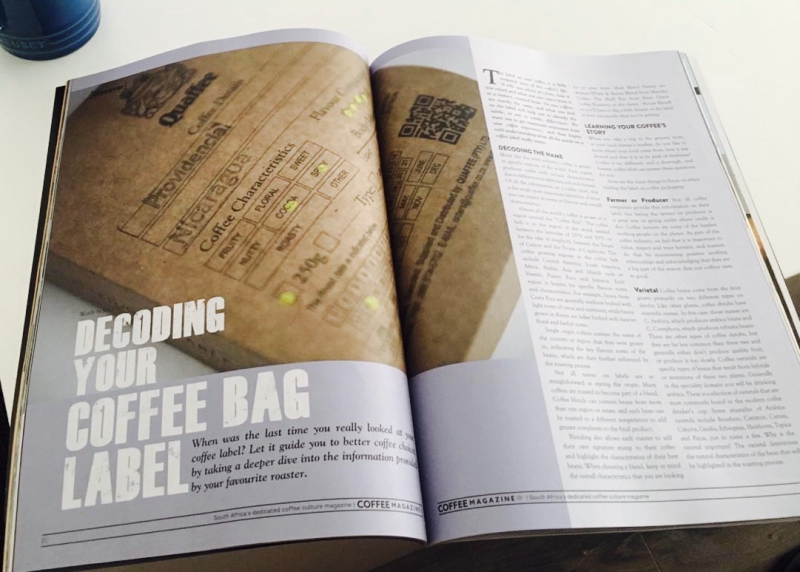 Got something to say? Then leave a comment!
---
Buy your Summer Coffee Box for the holidays!
Thursday, 20 December, 2018
Got something to say? Then leave a comment!
---
Refill the Coffee (and Other Tips for Workplace Happiness
Friday, 14 December, 2018
The silly season is basically upon us, but it's never too early to start thinking about how to make 2019 your year. You spend a lot of your life at work amongst colleagues, but probably not much time thinking about the things you could do to make work a better place to be, right? What a lot of people don't know is that it's the little things that go a long way…
Small acts of kindness can have a big impact on workplace happiness. It's the little things like greeting your co-workers in the morning, holding the door open for them, or offering to get someone lunch if you're heading out and you know they're busy. Success in the workplace is very seldom a solo endeavour – healthy, productive relationships foster positive attitudes, a willingness to go the extra mile for others, and ultimately a stronger team. Cliché as it may be, teamwork really does make the dream work!
It's the little things
One issue that always seems to crop up in any office is the coffee. More specifically, the act of refilling the coffee when the pot is empty. It seems like such a small thing, but the impact it can have is often taken for granted. Think how you feel when you make a fresh pot of coffee in the morning, and come back to an empty one a bit later. Someone actually poured themselves the last cup, and then just walked away. When you're always the one making the coffee, resentment starts to build, and in some cases, passive-aggressive post-it notes ensue.
The things is, it's not about the coffee – it's about thinking of others, and being considerate of the people you work with. Small gestures may not seem like much, but their impact accumulates. So if you want to make work a better place to be in 2019, here are 5 things you can do (besides making the coffee) to improve your workplace happiness…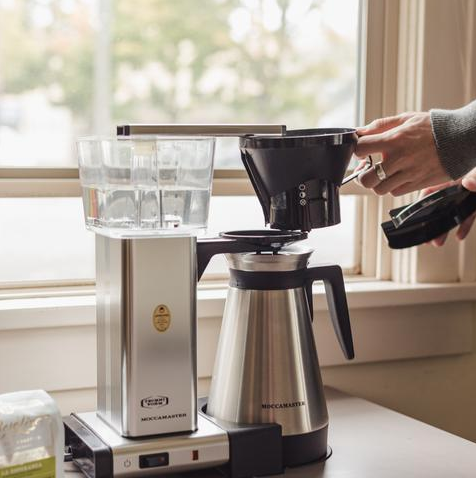 5 Tips to make work a better place to be
1. Smile. Be friendly. A smile costs you nothing, and makes people feel welcomed. Greet people warmly, and take the time to ask them how they are. Show an interest in their lives.
2. Listen to others' ideas and opinions. Even if you don't agree, respect their right to share what they think, and listen attentively. Everyone just wants to be heard.
3. Share praise and gratitude openly and often. Thank your colleagues for their assistance, and praise their achievements. And of course, give credit where credit is due. People want to be recognised for their contributions – make them feel appreciated.
4. "That's not my job" should never be said out loud. Go the extra mile and help out where you can. Step up, and people will always return the favour when you're the one in need.
5. Find small ways to brighten someone's day: bring in cake for everyone, make them a cup of coffee, or write a nice note. Acts of kindness don't just make other people happy – research shows the effect is positive for the giver as well as the receiver.
2019 is just around the corner – a new chance to implement small acts of kindness, and of course, make the coffee!
Got something to say? Then leave a comment!
---
From Barista to Business Owner: Sihle's Brew
Friday, 14 December, 2018
From Barista to Business Owner: Sihle's Brew
When Sihle Magubane was just 16 years old, he was juggling two jobs on top of his schoolwork, as well as taking care of his two younger siblings. A chance cappuccino at the Hilton Arts Festival changed his life…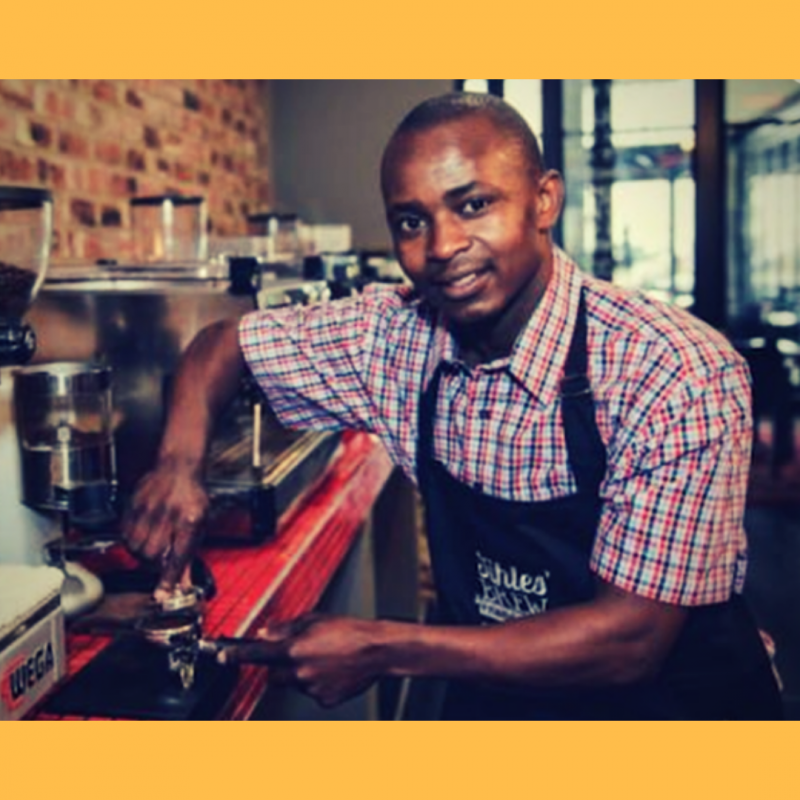 How did you get introduced to coffee?
"When I was 16 years old, my mother passed away – she was asthmatic. I had to juggle work as a gardener and a pizza maker in Durban at a place called Caminettos. From Monday to Friday, I would attend school during the day and after school, I would work as a gardener in Asherville. One day, I got a call from my friend, who asked if I wanted to make extra money. We worked at the Hilton Arts Festival in KZN. I was helping with cleaning and serving coffee to the guests. I drank a cappuccino for the first time and I couldn't sleep for four days, but that's where my love of coffee came from."
How did you get started in the industry?
"I did not have money to study. But I met Roberto Monterrege from Ciro, and was offered the opportunity to be trained as a barista. He said I would have to relocate from Durban to Johannesburg for the training – so I packed my bags and left after writing my final matric exam paper in 2003. I was trained by Roberto and also worked at different coffee shops until I joined Pick n Pay as a product specialist in coffee, opening all the concept stores. I then joined Ciro Coffee Academy as a barista trainer. The only knowledge I had was coffee, and I decided to excel in it and make it work to the best of my ability."
In 2012, Magubane branched out to create his own business – Sihle's Brew. For the last six years, he's been personally selecting, blending, roasting and retailing beans under his own brand…
What's the story behind Sihle's Brew?
"My passion was coffee, so I established my company in March 2012 and am still trading today. I opened the first coffee shop at North Riding, called Sihle's Brew Barista Love. My coffee brand has been built based on this passion, to create amazing and different taste profiles. I also want to help other underprivileged people, to give them a skill and knowledge of how to run a successful coffee company. My vision is to create jobs and sustainability."
Tell us about your coffee?
"We source our coffee from the best coffee producers in the world – a mixture of African beans and Central American, from Ethiopia, Kenya, Tanzania, Guatemala and Brazil. We have five signature blends of 100% Arabica, including the Original (light chocolate toffee with a hint of tropical fruit) and Signature (dark chocolate hazelnut with spicy note) blends."
What's been the highlight of your business journey?
"To serve former president Motlanthe and being one of the top four performing students at Gordon Institute of Business Science (GIBS), from 2014 to 2015. I had to pull away from the business for two years to study business at GIBS, but that has shaped my business."
What's the best part of your job?
"I like to interact with my customers directly, where I meet different human beings and share ideas of how to grow our country's economy. I believe the coffee scene can grow our country if we work together."
What does your average day look like?
"My day can start as early as 12am if there's outstanding paperwork I need to do. But usually I work from the office from 7am to 12pm, and spend the rest of the afternoon looking after customers or events."
What is your coffee of choice these days?
"An espresso or americano!"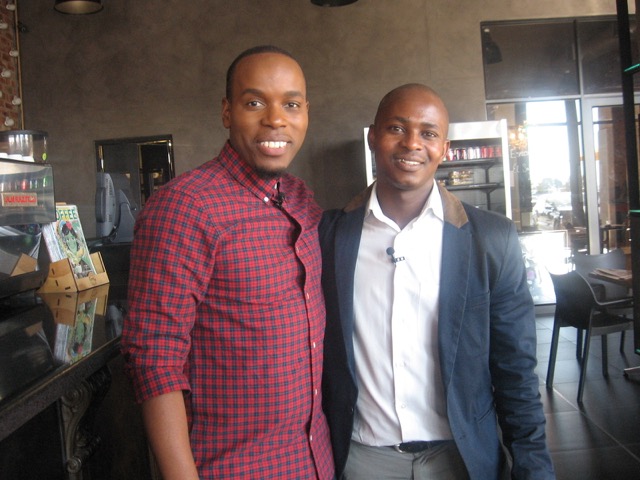 Got something to say? Then leave a comment!
---
InFood Coffee Society Roastery Launch
Wednesday, 5 December, 2018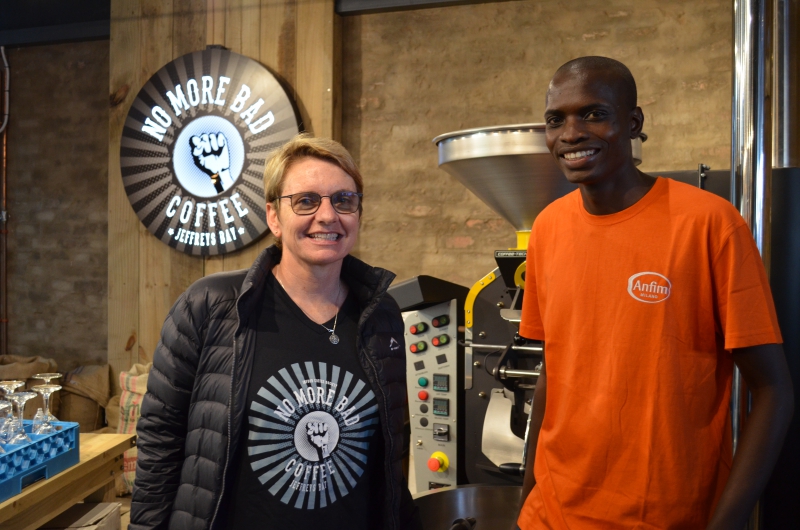 "No More Bad Coffee!" Jayne and Percy of Infood Coffee Society.
By Iain and Mel.
On Thursday 8th November Infood Coffee Society in JBay launched their new Roastery and we, along with most of the town, the Bottomless Coffee Band and select handful of Coffee Professionals turned out to celebrate this momentous occasion on a beautiful summers evening, just a stones throw away from the beach!
The new Roastery is the brainchild of Percy Chikwira and Jayne Davies. "We wanted to open up and make a bigger space where we could roast on our big roaster, have a retail section and even a showroom for some equipment", says Jayne.
As usual, anything significant that happens in JBay usually has Cheron Kraak's golden touch to it. Cheron started the surf brand Country Feeling in SA back in the 70's , soon opened a South African branch of Billabong, a handful of other great surfbrands and grew her surf empire into a multimillion rand business.
"When I bounced the idea of Cheron, she immediately recommended this space and has helped us make it into so much more than we could have imagined"
The space, which was previously the Billabong warehouse, has been transformed into a beautiful little shopping village, with boutique stores, little outlets and, of course, the new Roastery.
The evening was a huge celebration for the community. As we arrived, we found Grant Harrison (Specialty Coffee Exchange) and Shaun Aupiais (Red Band Barista Academy) holding a cupping session for curious guests in the cupping room, which also doubles up as a showroom for espresso machines and grinders.
Next we found the retail section stacked high with coffee goodies, and all our favourite Infood baristas serving coffee, gin, beer and wine to the guests, who flowed out onto the deck towards the ocean and were enjoying the sounds of the Bottomless Coffee Band as dusk settled over the town and the lights of the chokka boast twinkled on the ocean horizon.
It wasn't long before the party was in full swing and an impromptu Latte Art Jam broke out around the brand spanking new San Remo espresso machine, with current EC Champ, Nigel Kamhanda schooling all the contenders, including Shaun, myself and the local talent from the village of JBay.
To all of you venturing on holiday around the Eastern Cape - you really need to do a Coffee Shop Crawl - there is so much to see! From the new Masterton's venue, to the new Infood Roastery - plus if you pick up the latest Coffee Magazine (on sale from next week) - there is a feature on the TOP 5 spots to visit in JBay - including some new hidden gems.
Good luck Percy and Jayne - we know your new spot will be a huge success!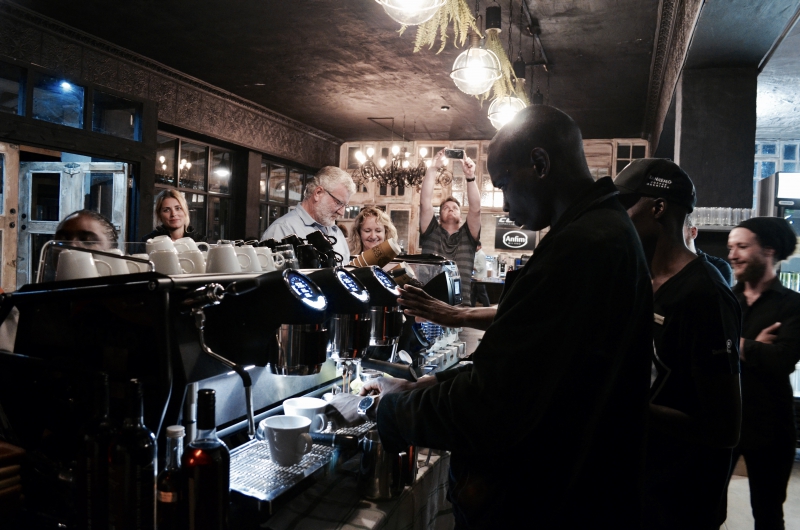 The impromptu Latte Art Jam gets underway on the San Remo.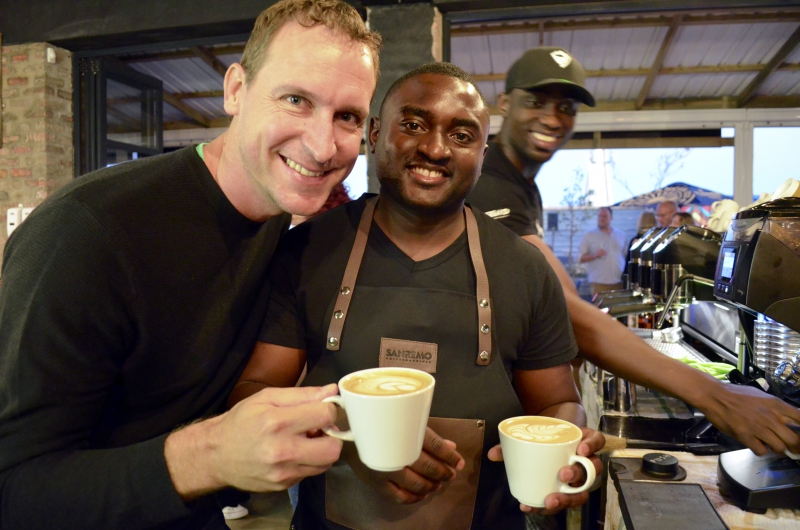 Yours truly, with my best tulip and Nigel with a beautiful rosetta. Hillary taking notes in the background!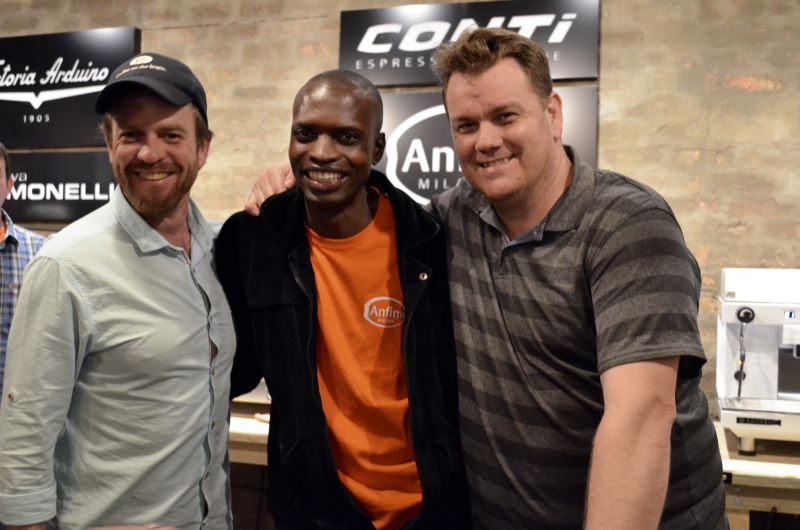 Grant Harrison (Speciality Coffee Exchange), Percy and Shaun Aupiais (Red Band Barista Academy)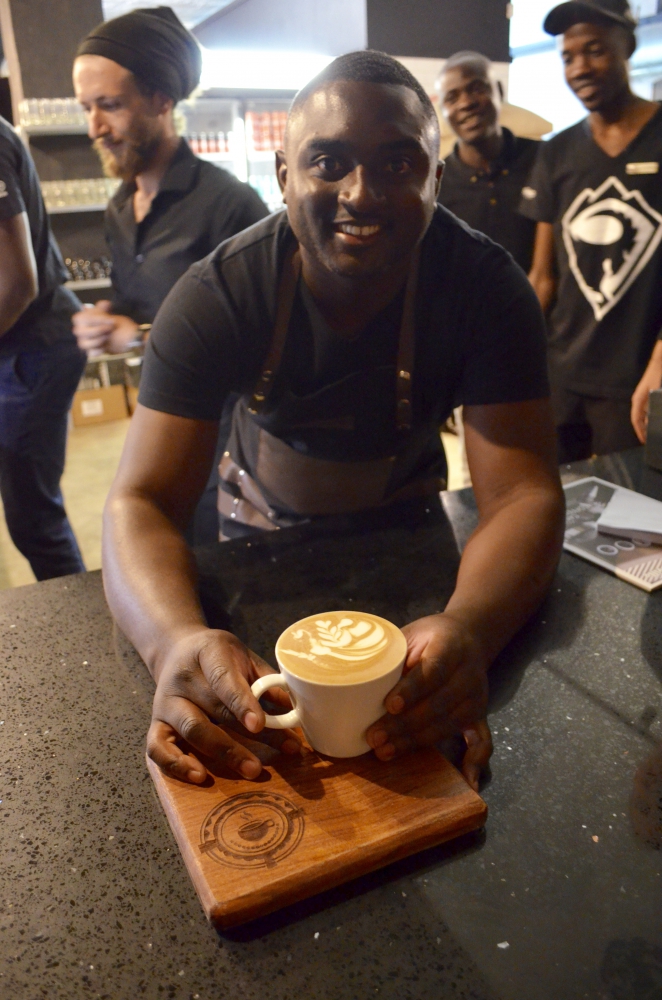 Nigel with another creative latte art design for the guests to fawn over and the other baristas to try and beat!
Got something to say? Then leave a comment!
---
Featured Barista Proudly Sponsored by Lizzard Flasks & Red Espresso!
Friday, 30 November, 2018
Got something to say? Then leave a comment!