Changing Perceptions: A visit to the Jonsson Workwear Depot
Friday, 18 October, 2019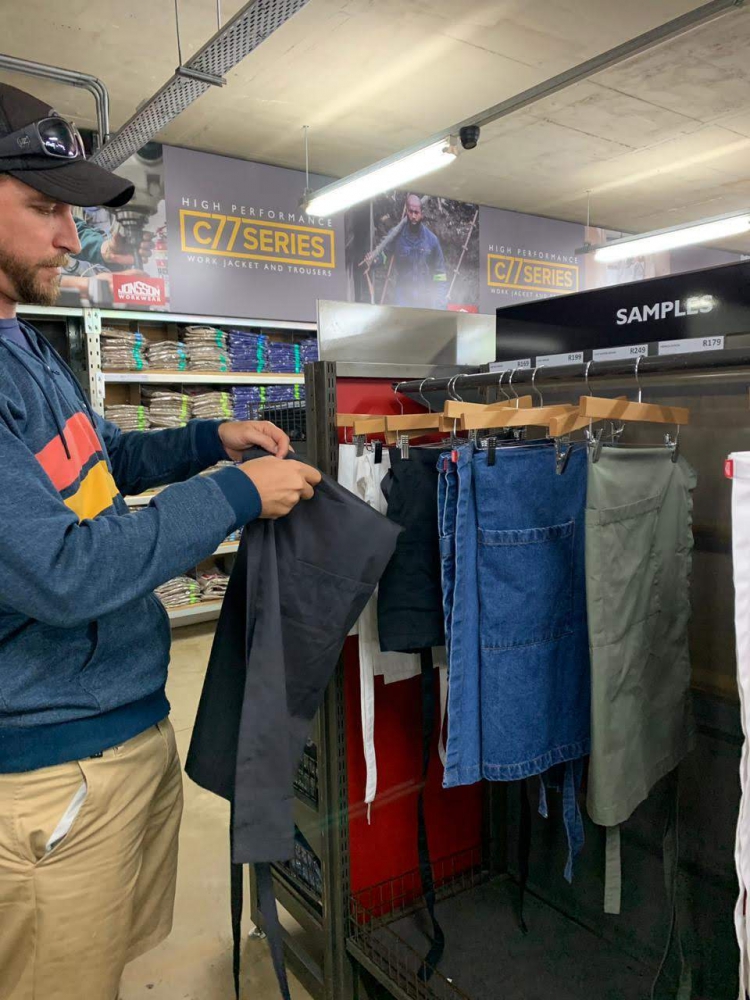 One of the things we love about partnering with brands is getting to know how they work. In the case of Jonsson Workwear, we discovered that they're so much more than heavy duty construction wear. Of course, they're experts in that department, but it turns out they're experts in all durable apparel.
We wanted to check out their range in real life, so we visited the Springfield Park Jonsson Workwear Depot and we had so much fun! We were blown away by the variety available.
In the coffee world, the barista apron is an integral part of the barista's identity. Jonsson have an incredible range of aprons suitable for work in a busy cafe, in different colours and fabrics to suit the look and feel of your cafe.
Looking for uniforms to kit out pretty much any business in the hospitality industry? Take your pick!
About to go on a camping holiday? What about a cosy, light-weight fleece or a pair of amazing leather boots (Our favourites are the Sabis!)? They've got it!
Looking for a couple of smart work shirts for that big meeting coming up? Look no further!
But the best part about visiting the Depot is the opportunity for customisation. They have an on-site embroidery room where you can make the clothes your own with names and logos. A team is ready and waiting to help make sure the process is simple and they even serve coffee and scrumptious biscuits while you set up your order.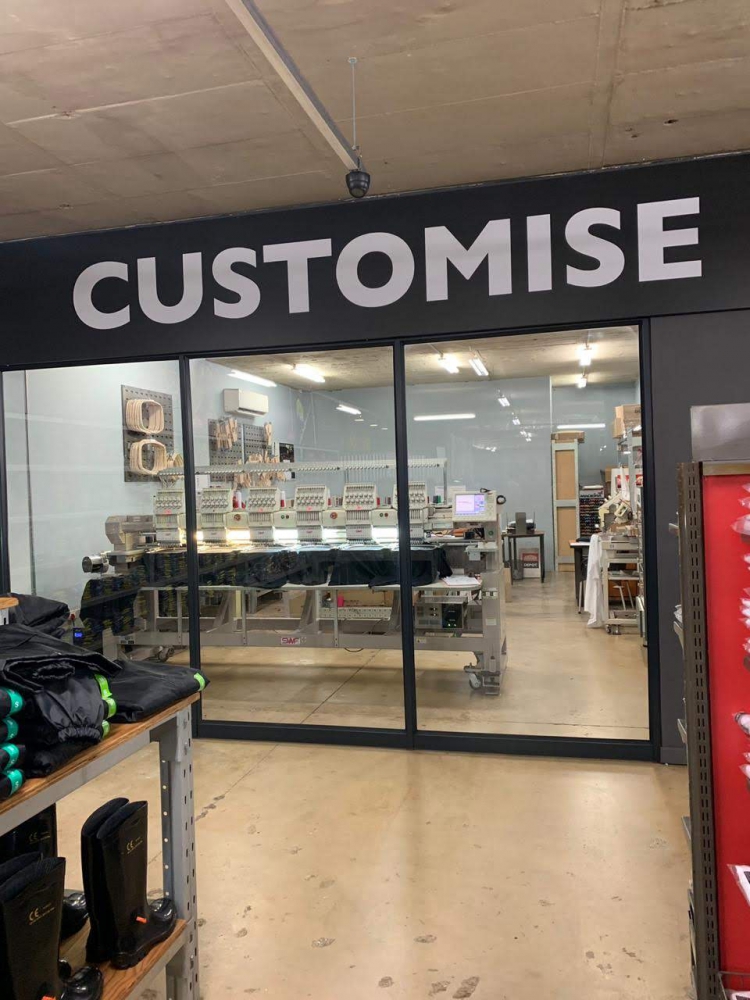 There's much more to this proudly South African brand than you might realise. We certainly learned a few things.
Got something to say? Then leave a comment!
---
Eastern Cape Regional Coffee Champions 2019 Announced
Tuesday, 8 October, 2019
We were so sad to miss out on the Speciality Coffee Association of Southern Africa Eastern Cape Regionals held in PE over the weekend, but it looks like they had an amazing time and some worthy winners were crowned! This region has so much heart and so much camaraderie, it's true when they say that Port Elizabeth is the Friendly City!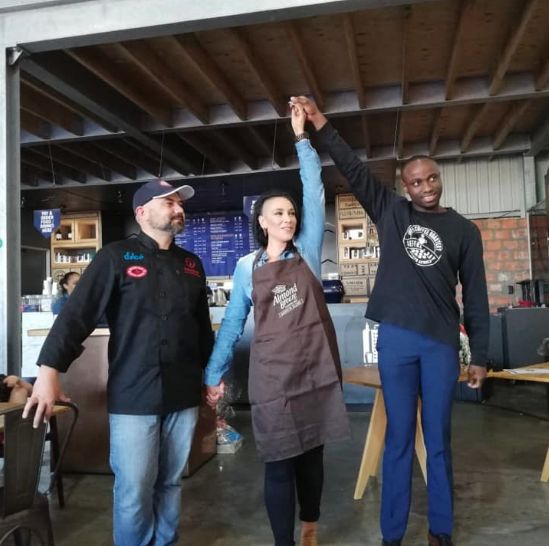 BARISTA COMPETITION
1st Hilary Gwaze - Infood Coffee Roastery
2nd Raymond Roesstorff - Wiesenhof Franchise
3rd Mpumelelo Adams - Mastertons Coffee & Tea Specialists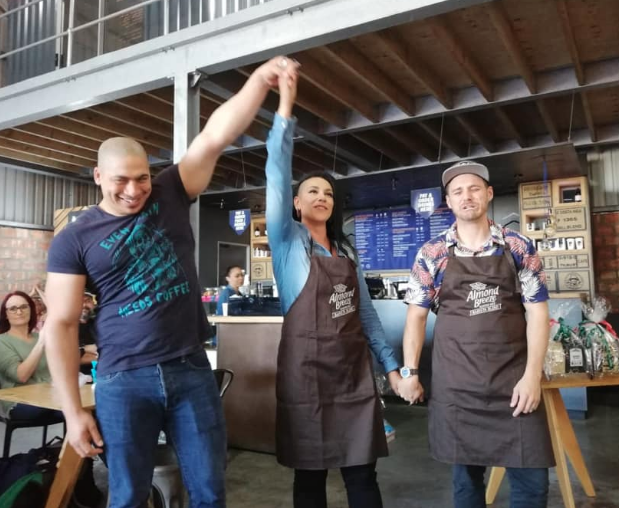 CUP TASTERS COMPETITION
1st Kyle Grebe - Coffee Boys
2nd Chris Faragher - Holiday Coffee Co.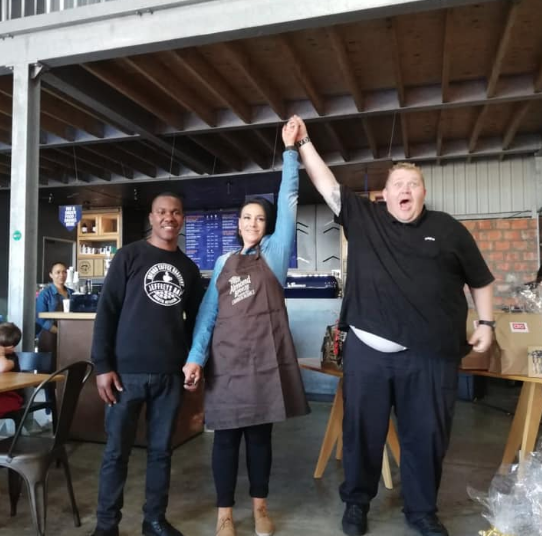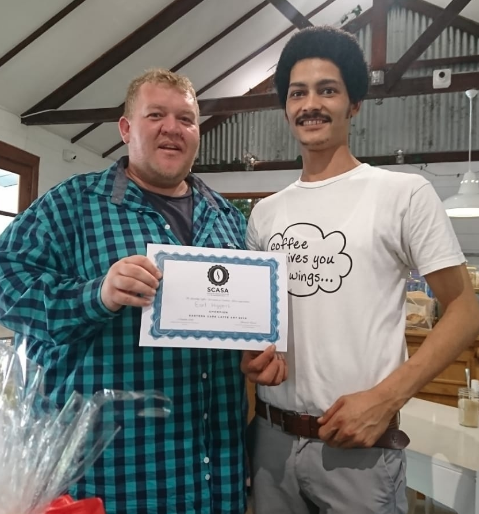 LATTE ART COMPETITION
1st Earlox Keesha - Coffee Boys
2nd Raymond Dzinemarira - Infood Coffee Society
Photos from Shaun Aupiais (who was also Chief Organiser of the event!). Well done to everyone who made it happen, see you all at Nationals at Food and Hospitality Africa in March 2020!
Check out the SCASA FB page for all sponsors and videos from the event.
Got something to say? Then leave a comment!
---
New Kid on the Block: Humble Coffee
Tuesday, 8 October, 2019
21a Churchill Road, Durban, South Africa
---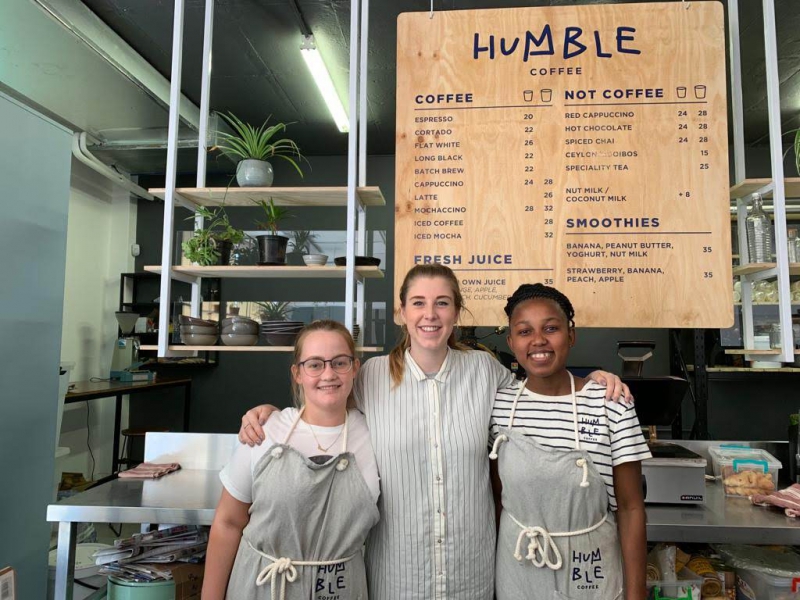 May we just start off by saying, WOMEN POWER!
We just love the feeling in this establishment. There's a lot to be said for your first impression of a place. Things you can tell before you really take in the decor or taste the coffee offering. And Humble Coffee has oodles of that feeling you can't quite put your finger on, but you know it's good.
But then, when you do look around, your eyes are met with a beautifully curated space and your tastebuds are excited to find a bright and delicious House Blend that bursts with freshness.
Amy Gardiner is the woman behind the roaster and founder of the brand. She leads Nomfundo and Caçha and they're all rocking it, whipping up delicious coffees, smoothies and tasty eats on site.
The picture taken below was snapped just before a rush, which the team handed gracefully and the space had an awesome buzz about it.
We look forward to our next visit!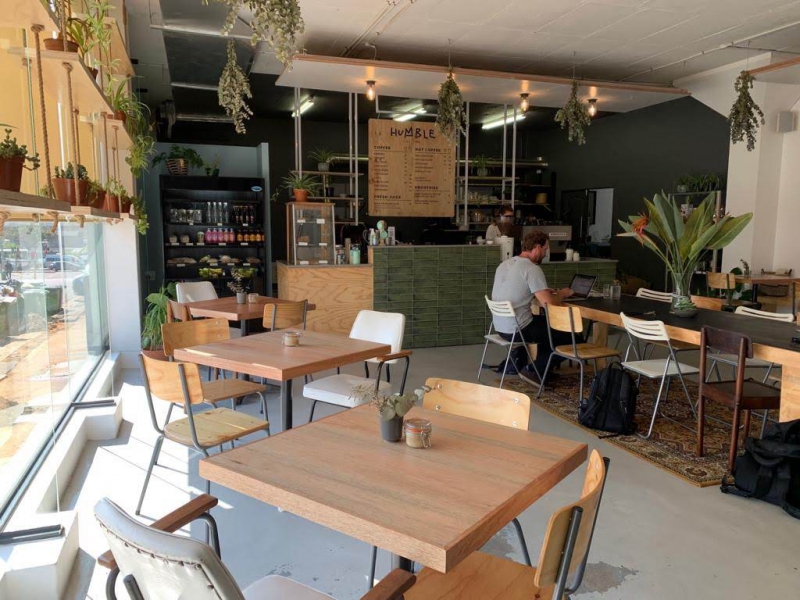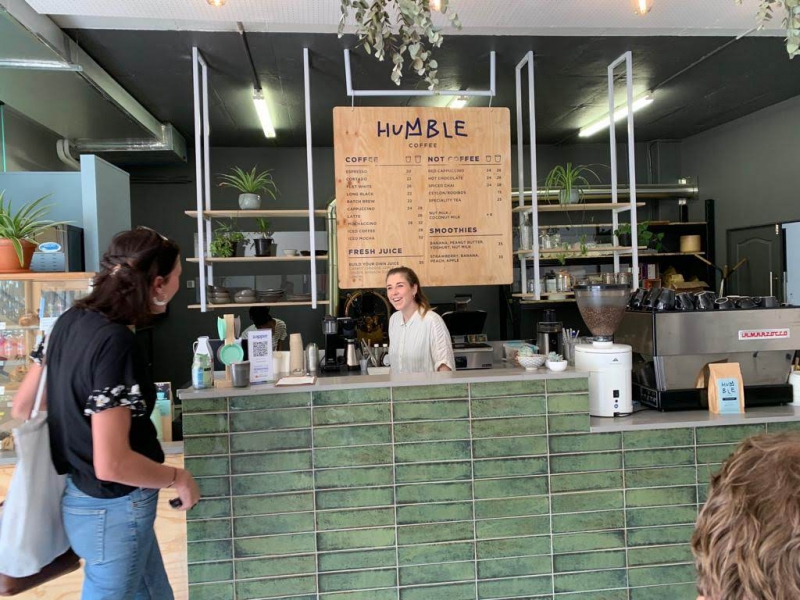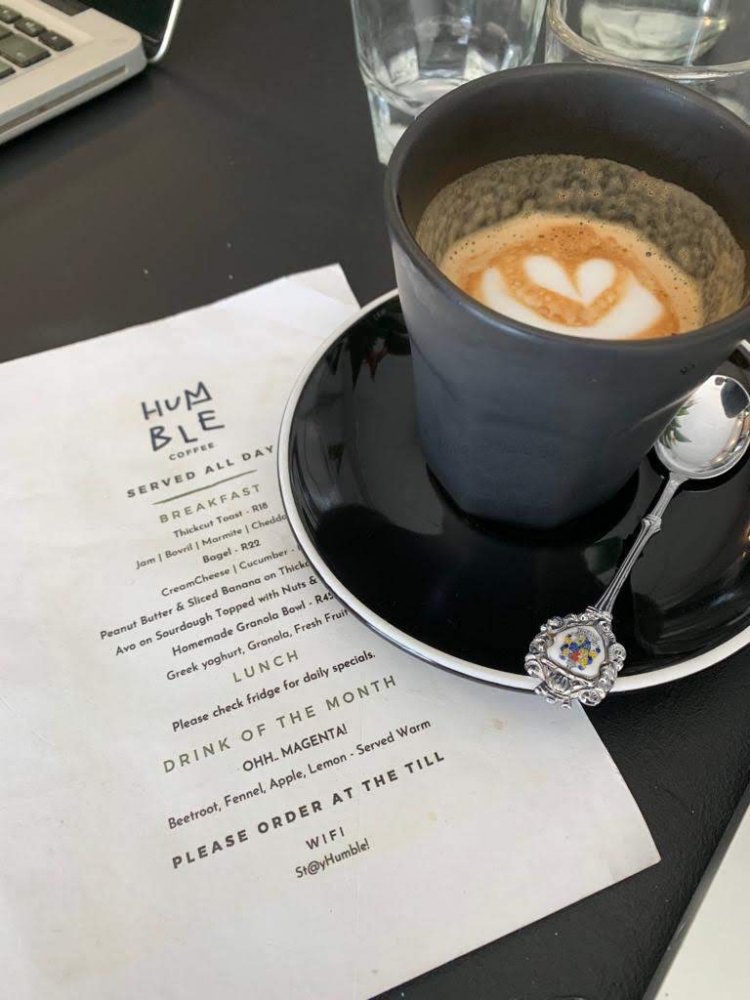 If you liked this article, then you may also like these:
Got something to say? Then leave a comment!
---
Issue 29: Spring 2019
Wednesday, 2 October, 2019
We couldn't think of a better way to celebrate coffee than by introducing you to Issue 29. It's packed full of the thing we love most about coffee: The people behind it.
.
.
.
IN THIS ISSUE: Meet our cover star and FNB Coffee Magazine Awards Barista of the Year 2019 Simnikiwe Simplicity Mkhize of (also award-winning 🔥) Rosetta Roastery | Find out all the winners from the #coffeemagazineAwards2019 | Discover Mo's Bakery And Coffee Bar in Mamelodi | Three brewing recipes from Origin Coffee Roasters | A start-up trying to be different, take a look at Bloom Coffee | We chat to the effervescent Cole Torode of Rosso Coffee Roasters | Jazz Kuschke investigates the CBD and coffee crossover | Jesse Andersen-Dodkins of Father Coffee explores the benefits of your local Roastery stocking a variety of coffees | Ever thought of freezing coffee to keep it fresh? Turns out that's not such a bad idea, let the experts convince you!
.
.
Beautiful cover shot by Justin Groep. Find your nearest stockist here.

Got something to say? Then leave a comment!
---
The first coffee drive through in KZN: Coffee Box
Wednesday, 2 October, 2019
Pietermaritzburg has a brand new coffee drive through called Coffee Box and it's awesome!
An offshoot from Maritzburg's favourite coffee house, Coffeeberry, Coffee Box is situated at the brand new Athlone Circle development (it's the one at the bottom of Town Hill - so perfect for those of you from inland visiting the KZN Coast this coming summer holidays!) and it has such a great team and a great vibe.
We pulled in at mid-morning on a Tuesday and there was a lot of activity around the place. First we popped in to say hi to Nombuso and Khaya, part of the team running the operation at Coffee Box, and then gave the drive through a test run!
And this is how it went...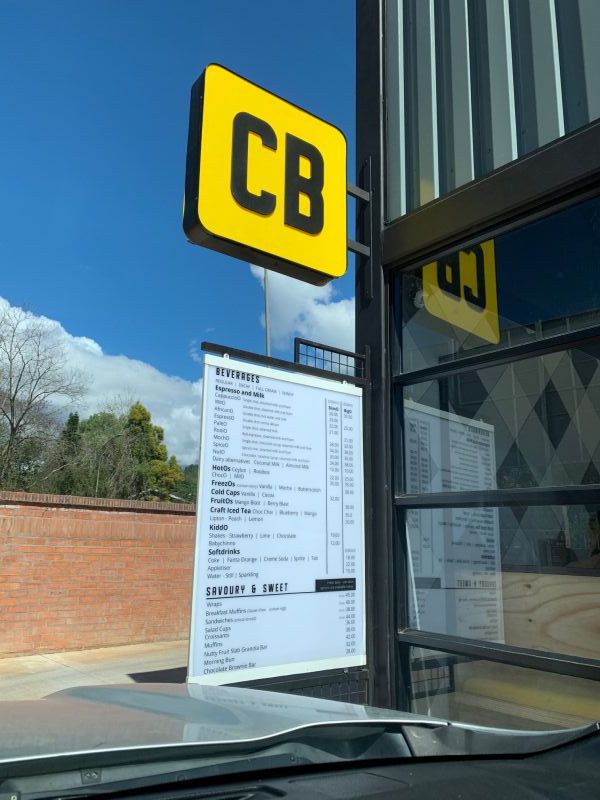 The ordering menu is nice and simple, the intercom worked great and we even got upsold on a breakfast bun. How could we say no?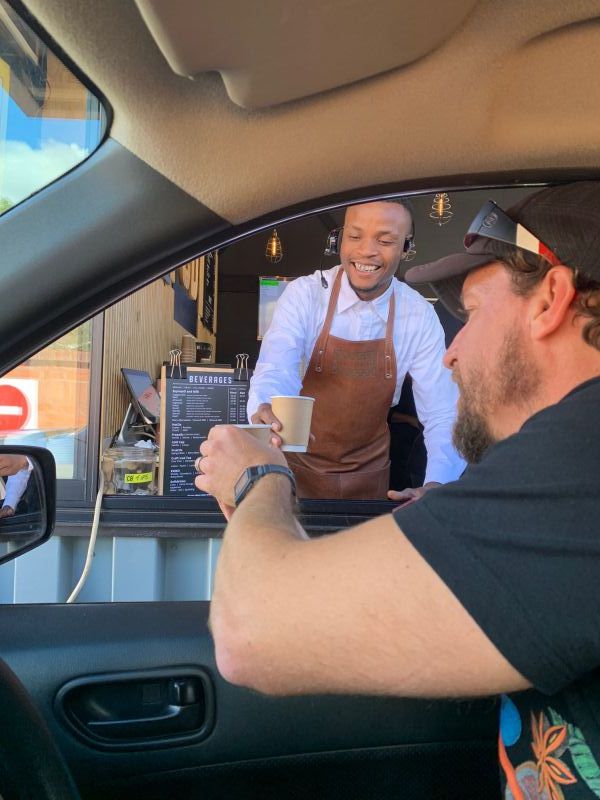 Next we started the stopwatches (just for fun!) and then drove around the corner, pullling up at the service window where we had one car in front of us and watched them get served. We waited less than 2 minutes to get our coffees. In fact the cortado and the flatwhite arrived before the breakfast bun!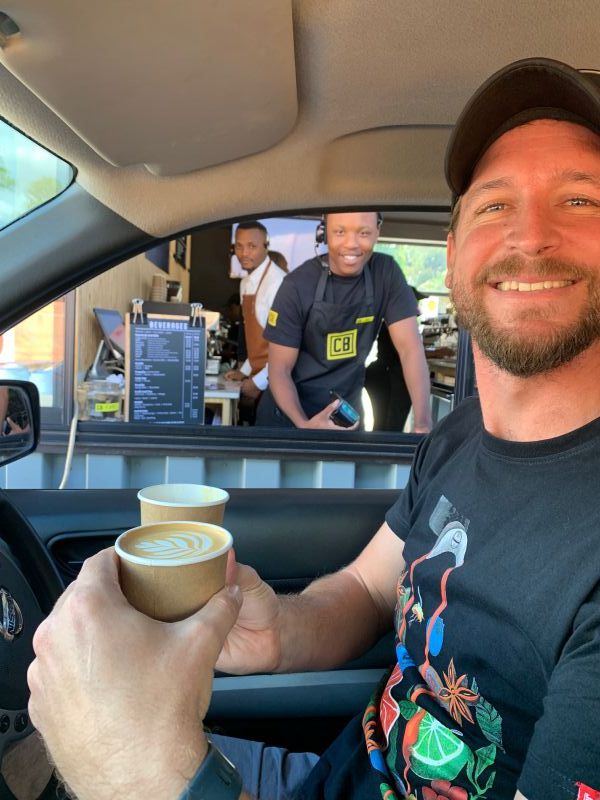 The cheesey grin says it all! Delicious coffee, very well prepared and quickly served, we even had some latte art on the flat white.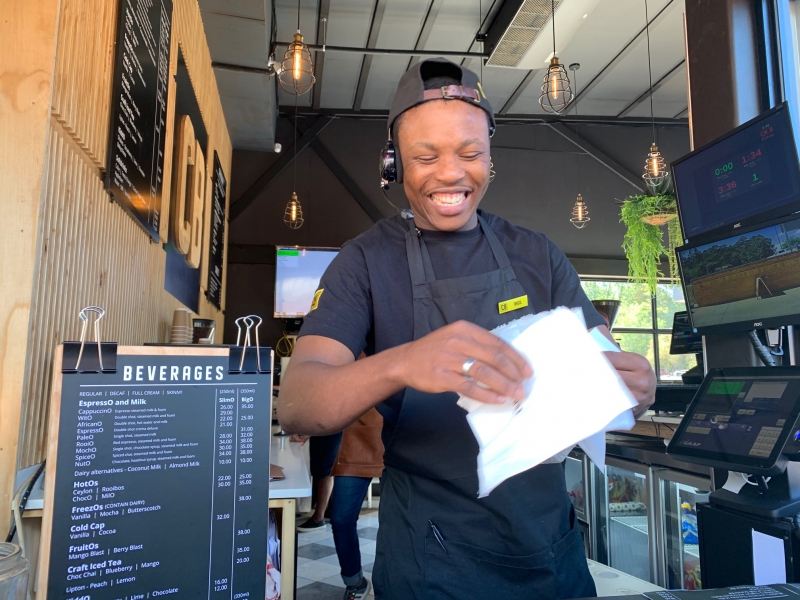 Coffee Box has a great energy and an awesome bunch of bubbly coffee professionals operating it.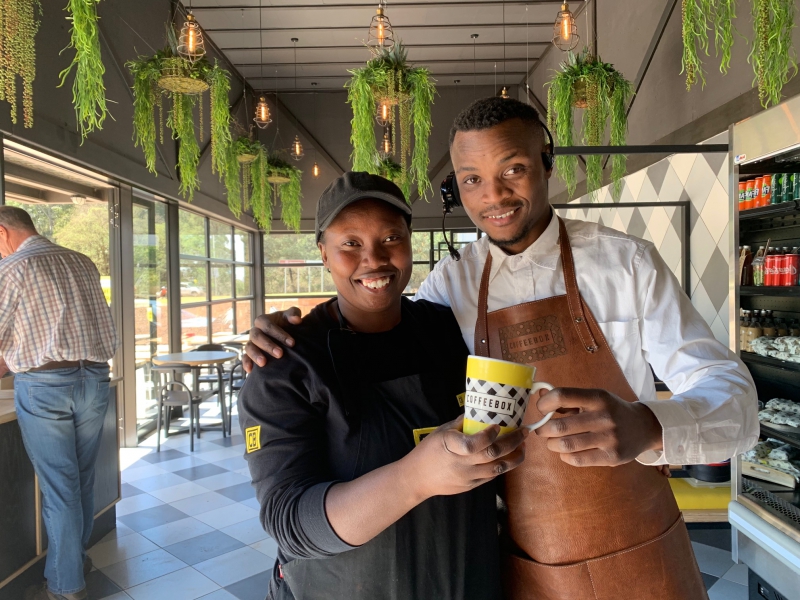 Nombuso and Khaya even let us take a photo of the inside, as long as they were in it! It's a great little space if you want to chill and have a sit down coffee too. There are some delicious food items on sale too.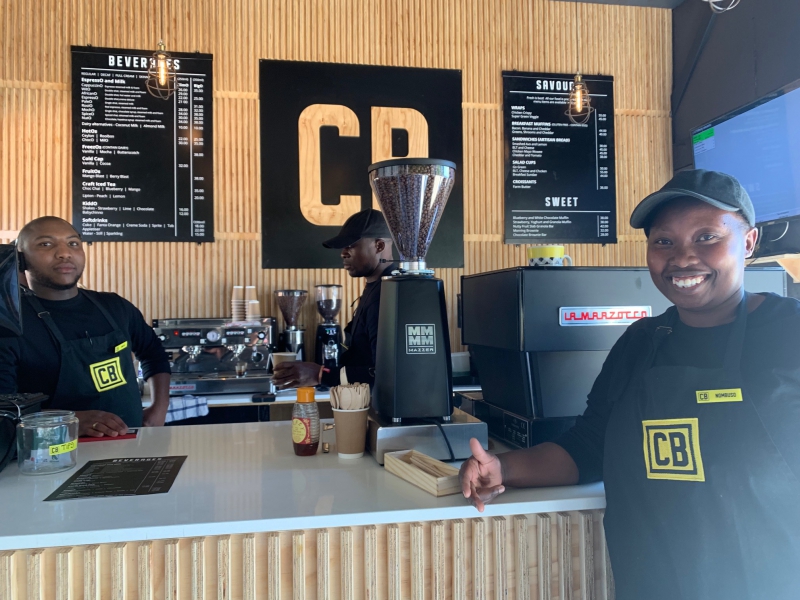 Go Team! We highly recommend a visit next time you are in PMB.
Got something to say? Then leave a comment!
---
Ever wondered how a Green Bean Importing company works?
Wednesday, 2 October, 2019
There are many facets to the world of coffee, but one we don't often get insight into is the green bean importing industry. In honour of International Coffee Day, Sevenoaks Trading was invited to eNCA to talk about what they do. So interesting! We love Thoriso and Nicodemus!
Got something to say? Then leave a comment!
---
Planning your next trip? What about a coffee experience?
Wednesday, 2 October, 2019
Airbnb Experiences is opening up the world of specialty coffee to travellers who want to immerse themselves in all the steps of the coffee growing process – from bean to cup. If you search for coffee tasting experiences on Airbnb, there is no shortage of farmers, baristas and family businesses willing to welcome you into their coffee scene. You can see how coffee beans are picked, processed, roasted and packed, or learn about the history of coffee in various countries – from Puerto Rico to Colombia, Mexico, Bali, Vietnam, and many more.
You might visit 'secret' coffee shops that only the locals know about, or sample specialty coffee right at the source – with the farmer who harvested the coffee imparting its history. Coffee enthusiasts rave about the cupping sessions and craft workshops where they learn to identify flavour notes and create their own latte art. Here are a few we found that are definitely worth bookmarking for your coffee 'bucket list'…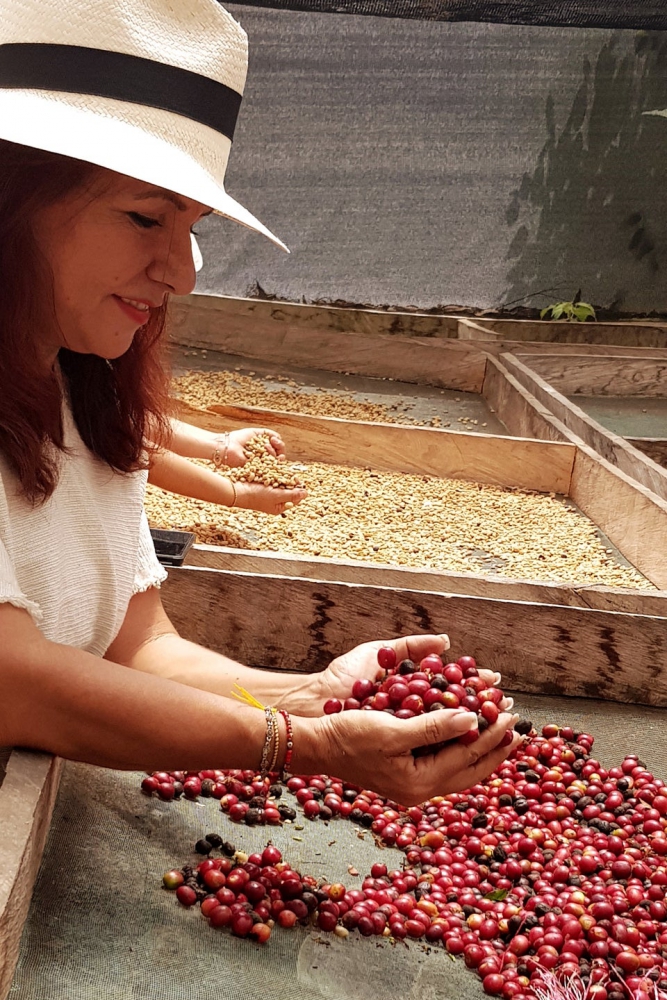 Tour coffee plantation with local farmer in Puerto Rico
Enjoy a walking tour with a local coffee farmer around the hacienda Lorenzo, learning about the history of coffee in Puerto Rico and the coffee growing process while visiting the seed and coffee tree nursery, and sampling some of their speciality coffee. As the website says, "this is a full coffee adventure!" Check it out here.
Coffee Brewing in the Cloud Forest of Costa Rica
The Santuario Ecológico de Monteverde is a family business made for travellers looking for an authentic experience with a local family who are the guardians of 48 hectares of forest. You'll walk to the plantation, learning about their specialty coffee and the different ways of processing it along the way, followed by a visit to the drying area. On the way back, you'll get to taste three different roasts and preparation methods, as well as learn how to prepare your own coffee the Costa Rican way. Check it out here.
Roast & learn everything about coffee in Kenya
Experience one of Kenya's best exports with a tour through a coffee farm offering scenic views and a comprehensive journey from the seedling bed to the fermentation tanks, drying beds, the mill, and the roasting of the coffee beans. Discover what it takes to make a cup of coffee before tasting the final product. Check it out here.
Plant, harvest & taste coffee in Colombia
Learn what makes Colombian coffee so special while you plant your own coffee tree at this plantation that's been in the family for seven generations. Sit down to a delicious homemade meal at the hacienda, and learn how to appreciate the aroma, acidity, body and other elements that make up a great coffee. You don't have to travel far to experience some of Colombia's best coffee, surrounded by nature, birds, and thousands of coffee trees, just a stone's throw from Medellin. Check it out here.
These Airbnb experiences are opening up the world of coffee to passionate travellers who want to know more about their favourite beverage and where it comes from. With so many opportunities to drink fresh farm-to-table coffee, what better excuse is there to see the world and expand your horizons?
Got something to say? Then leave a comment!
---
Coffee Park in Ethiopia, the birthplace of coffee!
Wednesday, 2 October, 2019
Ethiopia has been making great strides in promoting Ethiopian coffee to the rest of the world after recently establishing a national umbrella coffee brand to boost the country's share of coffee export in the international market. And now, the Ethiopian government has unveiled plans to build a coffee park as part of the national plan to promote Ethiopia's specialty coffee products to the international community.
The coffee park will be built on 30 hectares of land in Ethiopia's capital, Addis Ababa, in partnership with the South Korean government, and is estimated to cost US $50 million over three years. The new coffee park will have a coffee museum, as well as a coffee market centre and various other facilities. This comes at a time when the East African country is making huge strides in coffee production…
Ethiopia is Africa's top coffee producer, and is expected to export a record high of 4 million 60kg bags of coffee in 2019-2020. Coffee is Ethiopia's most important export, but some of Ethiopia's major coffee varieties still have a weak international presence. It's hoped that these initiatives will raise the profile of local coffee products like Yirgacheffe, Harrar, and Sidamo in the global market.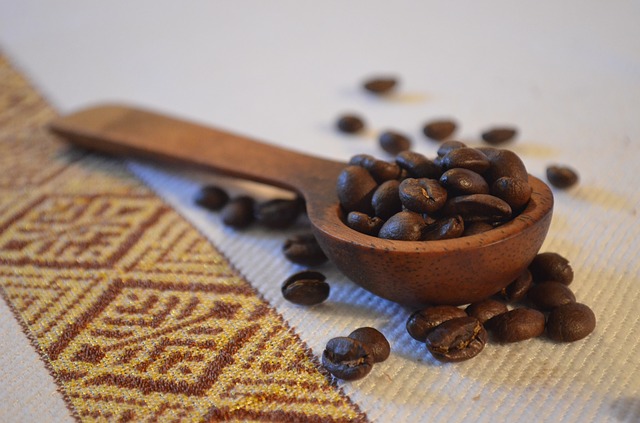 Africa's top coffee producer
Widely acknowledged as the birthplace of Arabica coffee, Ethiopian coffees are some of the world's most varied and distinctive coffees. The Sidamo region produces coffee known for its rich body, sweet and complex flavour, floral aroma, muted acidity and citrus notes that leave a soft and bright aftertaste.
Yirgacheffe is frequently rated as some of the highest quality Arabica coffee in the world. It typically has a medium body and is known for its sweet flavour with lemon notes and floral aroma. It is spicy and fragrant, with a bright acidity and vibrant aftertaste. You might even detect undertones of wine and berry notes.
Harrar, a region that has seen some difficult times due to drought, has recently started producing high quality coffees again. Coffees from this region are known for their fruity, floral notes and pungent, heady aroma that offers hints of blackberries with a lingering aftertaste of spice.
The Ethiopian government's plan to promote Ethiopia's coffee and boost its presence in the international coffee market will hopefully expose more coffee lovers to the incredible variety and unique flavours of these local specialty coffees. Once the coffee park is complete, it's sure to be a valuable tourist attraction – especially with all that gourmet coffee under one roof!
Got something to say? Then leave a comment!