Community: Catching up with Eduardo!
Friday, 15 May, 2020
When Eduardo approached Marunic Trading to start the import of coffee from South and Central America, he knew he would have to get to know the community to be successful, so he jumped right in!
Hi Eduardo, tell us a little about your business and how you came to be living and working in South Africa?
MARUNIC TRADING is a commodities trading company that has been specializing, for the last 10 years, in the supply of both hard and soft commodities as well as providing logistics and transport to and from South Africa and neighboring countries.
Marunic Trading's home base is in George in the Western Cape and stands under the directorship of 3 brothers with a Team of about 45 other staff members.
I met one of the directors, Mr. Eugene Van Loggerenberg, a few years ago and after sharing my passion for coffee with him, him and his brothers completely embraced the idea and trusted in me from the very beginning of importing green beans from South and Central America into the South African market. Fast-forward 2 years, we not only seized the opportunity to grow but also to help others grow with us.
I've been visiting South Africa since 2014, which not only resulted in the establishment of a coffee business but also allowing me to get involved in social and spiritual development programs serving poor communities in Du Noon, Khayelitsha and also in Namibia, and this passion for people, for life, for those ones who is under difficult circumstances has a very special place into my Heart.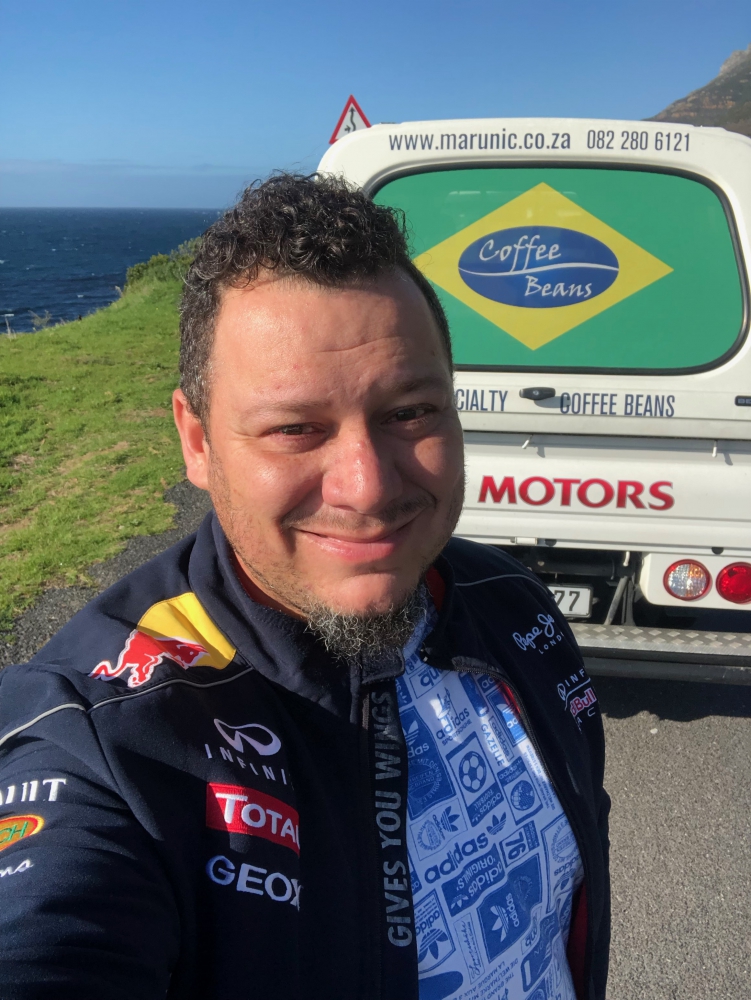 Tell us about how you got started in coffee and your background?
I am a qualified Business graduate and post graduate, also a PMI certified Project Manager for large companies in Brazil. My life was mostly spend on the Road/flights, and doing projects planning and management for large buildings such as Airports, Hospitals, Stadiums etc.
But it is actually my passion for people that sparked my journey into the wonderful world of coffee. My house has always been a place where friends, family and neighbors, they were welcomed for a good cup of coffee or just chill together.
Being the people's person that I am, I met a coffee farmers son while studying and he introduced me to their farm, the plants, the coffee and the culture of coffee. I was instantly hooked. And from that day I have been researching, training and buying coffee beans, coffee machines and everything that goes along with it.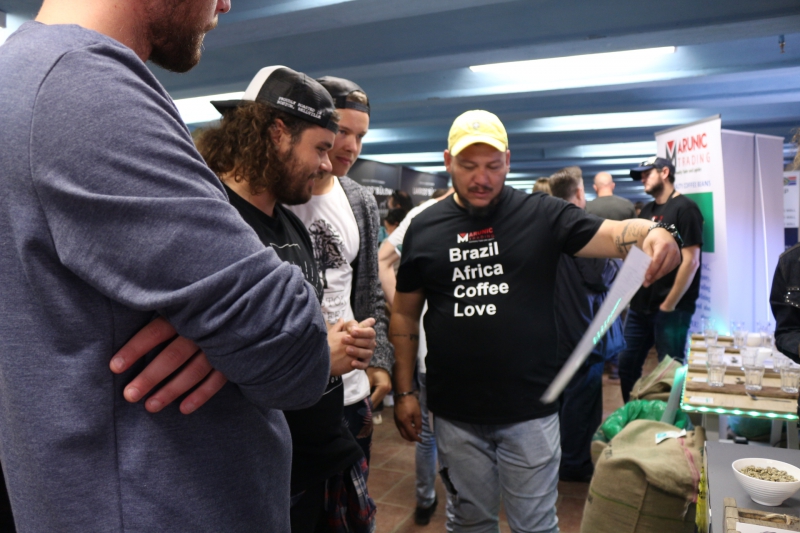 What makes Brazilian coffee so special?
I deeply love Brazil, my people, who we are and what we have to give to the world. We have a huge heart for people.
But honestly I can't say that the mass produced Brazilian Coffee is so special.
As it stands, it is very well accepted into blends for its characteristics of low acidity, Chocolate, sweetness and nuts and has a very good market price.
The big Brazilian coffee producers, are doing great in Fair Trade, in preserving the environment and fairly remunerating the workers and producers.
As a Brazilian coffee guy I work hard to change the perception of Brazilian Coffee being only a cheap coffee with very little else to offer.
There are very small producers in Brazil that are doing exceptional work in producing a delicious coffee beans (challenging the current Brazilian coffee beans status quo), who in my view will reach the highest positions around the world very soon.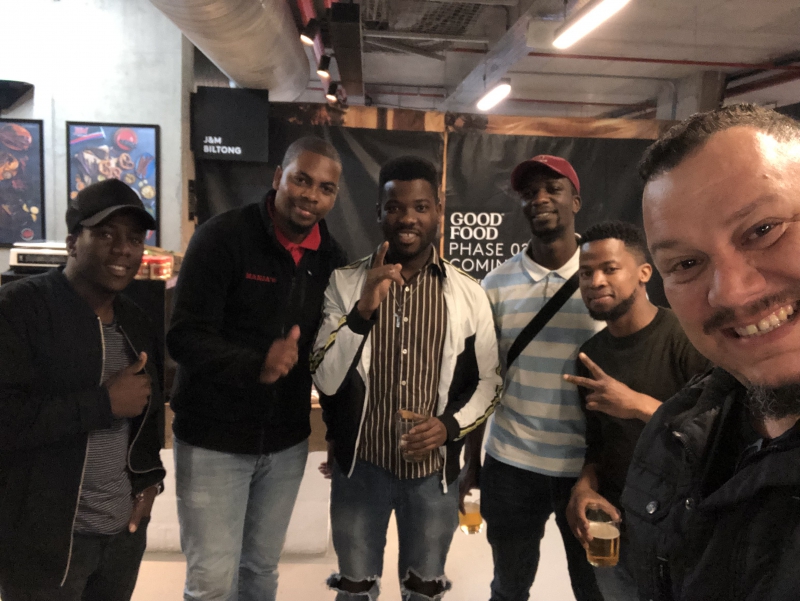 In our last magazine, you put together such a cool Coffee Adventure - that sounded exhausting! But a lot of fun too, you clearly have a love for what you do! What motivates you to work so hard for coffee?
I have three things that motivate me – PRAISE, PASSION AND PERSISTENCE.
Firstly, Praising God for every gift He placed in me and applying these gifts for His glory
Secondly, PASSION. It is my secret key for everything I do. Passion is the difference between doing things well and doing it well, effortlessly.
And finally PERSISTENCE. Some of my clients will testify that it was my persistence that sealed the deal. I do believe in what I am doing, I do believe it is good, I do believe its worthy… So I will persist!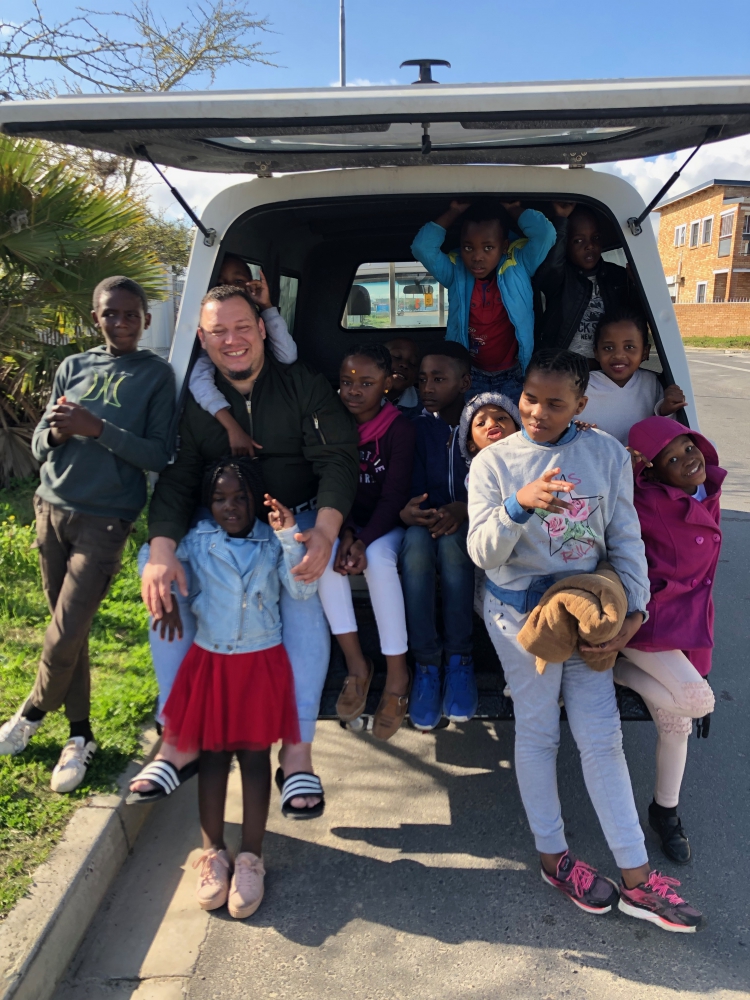 You have been very involved in the SA Coffee Community since you turned up on the scene a few years ago… you came to Creative Coffee Week, you have attended Expos and SSCASA events… which events are your favorites and why?
If I could and I would be present at every event, but unfortunately someone has to run the coffee business.
I do no have a particular favorite but I must highlight the Coffee and Chocolate event in JHB. It was simply amazing as it provided great learning opportunity and I could get involved.
To me, as long it is well organized, with Coffee and People everywhere, I am happy…. Hahahahah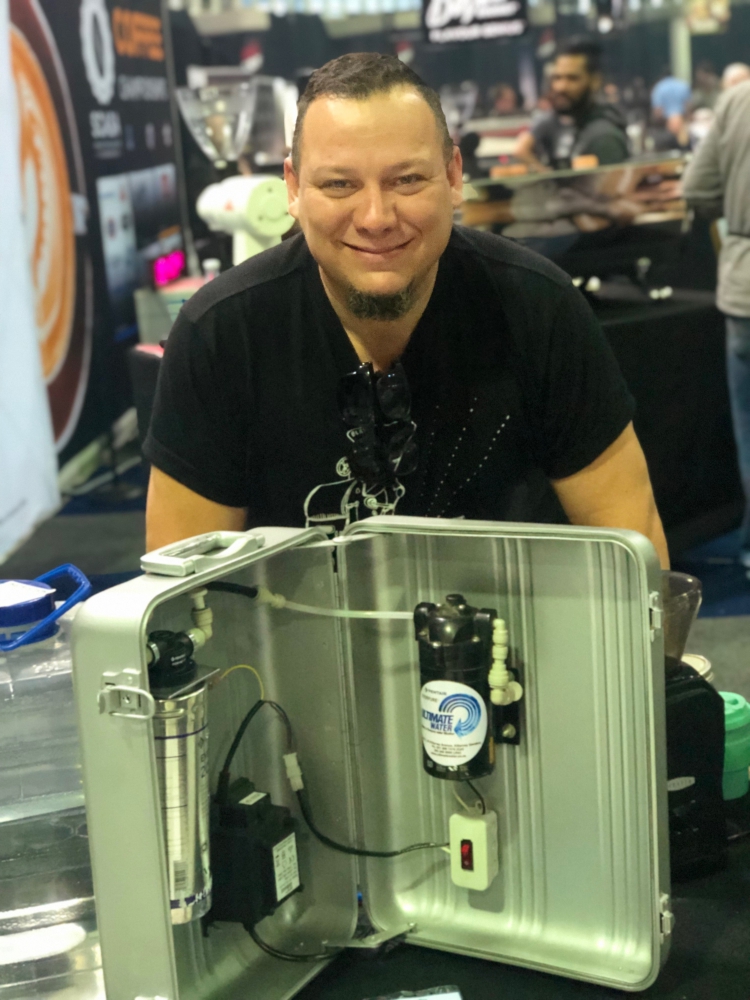 Tell us, what is your next exciting Marunic Trading adventure going to be?
We have many plans up our sleeve that we believe will positively impact the South African Coffee society, but for now we must keep it a secret. Don't worry, I hope to share it very soon with you guys and get you onboard with us into an incredible Coffee Journey.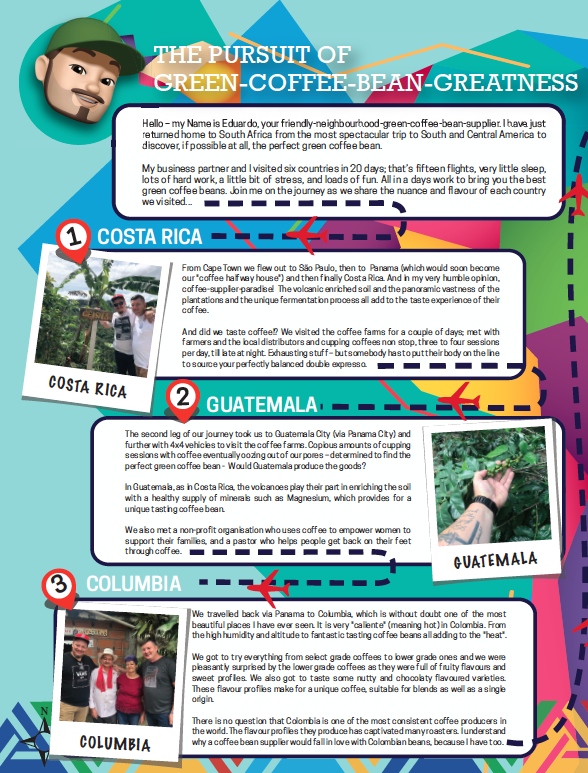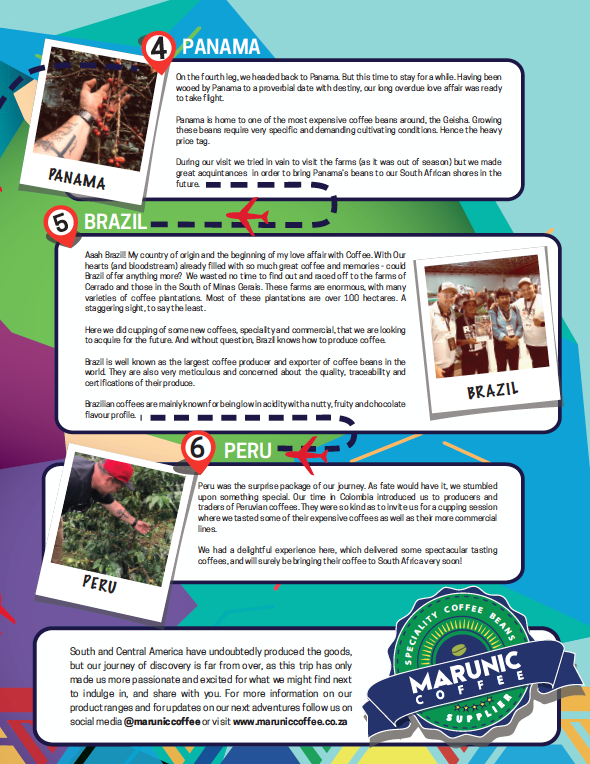 You can also view this graphic of Eduardo's epic coffee hunting journey in the latest Coffee Magazine,issue 31, on sale now, or download from Magzter: https://www.magzter.com/ZA/True-North-Media/Coffee-Magazine/Food-&-Beverage/
Got something to say? Then leave a comment!
---
The Takeaway Debate
Thursday, 14 May, 2020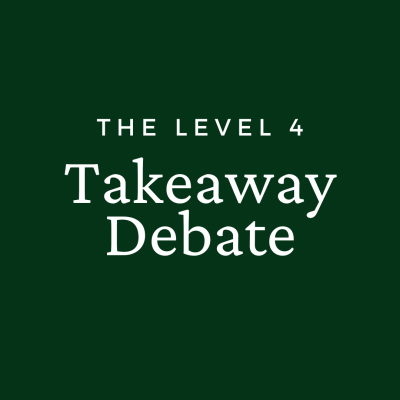 Ok, so we've had two weeks of Level 4 and in that time coffee businesses have been testing the waters of what it is possible to safely sell during this time.
The two major issues to consider here are movement of people and contact.
Here's what we know for sure:
- It is not illegal to sell takeaway coffees.
- Cafes are not allowed to open for any sit down trade, none.
- The ideal way is to offer delivery in a limited radius. This being said all coffee stations that were already open from Level 5 (grocery stores, bakeries, garage forecourts) are now serving Takeaway coffees.
- It is up to the discretion of the cafe owner whether they wish to open in a modified way.
- There is lots to consider when making this call. Public transport is still a possible hotspot area and the more people that have to move around the more this becomes a high risk transmission zone. The taxi associations are doing all they can to sanitise properly of course, but more people means inevitable crowding.
- Some baristas would otherwise be out of jobs as their employers can't sustain a salary while unable to trade.
- UIF benefits disappear when cafes start to trade again, so cafes with a lot of staff to support may not turn over enough to cover costs when opening in this limited fashion.
The best we can do in this time is keep building each other up rather than judging or tearing people down. We hope all the cafe owners and their valuable employees are doing ok out there, we can't wait to be back in your amazing spaces. What do you think about serving takeaway coffees?
Got something to say? Then leave a comment!
---
Issue 31 Print Edition available in selected Retailers
Friday, 8 May, 2020
We finally managed to get the Coffee Magazine issue 31 into stores around the country, thanks to our amazing team at iSizwe distributors!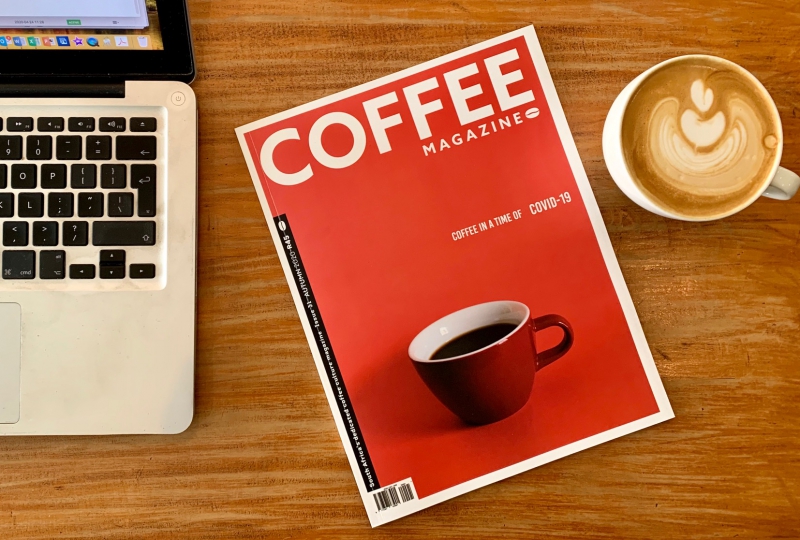 Please support these amazing businesses:
W Cape
EASTCLIFF SPAR
FISH HOEK SPAR
KWICKSPAR PINELANDS
DE TYGER KWICKSPAR
SPAR AURORA DURBANVILLE
KWIKSPAR ON KLOOF
HOUT BAY SUPER SPAR
VREDEKLOOF SPAR BRACKENFELL
GLENCAIRN KWICKSPAR
SUPERSPAR STELLENBOSCH
VERGELEGEN KWIKSPAR
HELDERVUE KWIKSPAR
OAKHURST KWIKSPAR
KZN
NORTH BEACH SPAR
SIMPLY TRADING
BLAIR ATHOLL KWIKSPAR
UMHLANGA SPAR
DURBAN NORTH SPAR
CROSSWAYS KWIKSAVE SPAR
HOLDENS SPAR
HATTONs KWIKSPAR
FOURWAYS KWIKSPAR
ESCOMBE KWIKSPAR
USHAKA SPAR
GATEWAY SUPERSPAR
ESTCOURT SPAR
GREENDALE KWIKSPAR
CHARLIES SPAR
SOUTHGATE SPAR
MILLS SUPERSPAR
HARDING SPAR
HAMMERSDALE SUPERSPAR
GAUTENG
EXCLUSIVE BOOKS BEDFORD GARDENS
EXCLUSIVE BOOKS CRESTA
EXCLUSIVE BOOKS HYDE PARK
EXCLUSIVE BOOKS ROSEBANK
EXCLUSIVE BOOKS KILLARNEY MALL
EXCLUSIVE BOOKS SANDTON CITY
EXCLUSIVE BOOKS MORNINGSIDE
EXCLUSIVE BOOKS NICOLE WAY
EXCLUSIVE BOOKS BENMORE GARDENS
EXCLUSIVE BOOKS MALL OF THE SOUT
EXLCUSIVE CLEARWATER BOOKS
EXCLUSIVE BOOKS GREENSTONE
EXCLUSIVE BOOKS BROOKLYN
EXCLUSIVE BOOKS MENLYN
EXCLUSIVE BOOKS CENTURION
EXCLUSIVE BOOKS WOODHILL
EXCLUSIVE BOOKS KOLLONADE
YEOVILLE SUPER SPAR FONTANA
YEOVILLE SUPERSAPR BEREA
YEOVILLE SUPER SPAR BERTRAMS
CBD JHB SPAR GHANDI SQUARE
NEWCLARE SPAR MELVILLE
KENSINGTON SUPER SPAR BEDFORDVIEW
SANDTON SPAR FONTANA ATHOL SQUARE
BLACKHEATH SPAR FAIRLANDS
HILLBROW SPAR PARKVIEW
NORTHCLIFF SPAR FOODLINER CRAIGHALL
NORWOOD SPAR LYNDHURST
NORWOOD CRESTHILL SUPERMARKET
NORWOOD SPAR SANDRINGHAM
NORTHCLIFF KWIKSPAR LEMONGROVE
BLACKHEATH SPAR RANDPARK RIDGE
BLACKHEATH PALM COURT SPAR
NORTHRIDING SPAR BROMHOF
SUNNINGHILL SPAR SUNNINGHILL
SUNNINGHILL KWIKSPAR BUCCLEUCH
SANDTON KWIKSPAR PARKMORE
FOURWAYS SPAR FOURWAY GARDENS
BRYANSTON SLOAN MEAT MARKET
BLACKHEATH SPAR WELTEVREDEN PARK
BRYANSTON ENGEN BOSTON
FOURWAYS ENGEN LONEHILL
NORWOOD ENGEN GLENHAZEL SER/STATION
SUNNINGHILL SASOL RIVONIA
BRYANSTON ENGEN HURLINGHAM SERVICE STATION
BRYANSTON TOTAL BRYANSTON
SUNNINGHILL ENGEN EDENBURG
RANDBURG SPAR ROBINDALE
BLACKHEATH SPAR CRESTA FONTANA
SUNNINGHILL SPAR FONTANA MORNINGSIDE
NORTHCLIFF SPAR BLAIRGOWRIE
HONEYDEW SPAR RADIOKOP
BRYANSTON SUPER SPAR HOBART

SPAR CROWTHORNE DIEPSLOOT
SPAR VORNA VALLEY MIDRAND
SPAR FERNDALE VILLAGE RANDBURG
SPAR NORTHWOLD HONEYDEW
SPAR PINESLOPES FOURWAYS
SUPER SPAR BELLAIR MALL NORTHRIDING
SUPER SPAR EASLE CANYON HONEYDEW
SPAR BLACKHEATH
KWIKSPAR MAGGIESMONDEOR
SPAR KIBLER PARK
SUPERSPAR BRACKENGATE
SPAR MACY'S
SPAR 2ND AVENUE
SUPERSPAR MEYERSDAL
KWIKSPAR FOURWAY
SPAR MEYERTON
SUPER SPAR EURO
SUPER SPAR RETAIL CROSSING
SUPER SPAR WESTWOOD
SUPER SPAR RYNFIELD
SUPER SPAR GLEN ACRES
KWIKSPAR DOWERGLEN
SPAR KARAGLEN
SPAR PRIMROSE
SPAR BARCLAY SQUARE
SPAR WEST PARK
SUPER SPAR SILVER PLACE
SPAR ZAMBEZI
SUPER SPAR SILVER OAKS
CONSTANTIA PARK BAKREY
SPAR NEWLANDS
SAVERITE SUPERAMRKET
KWIKSPAR MURRAYFIELD
SUPER SPAR MIDSTREAM
ENGEN PERFORMANCE FUEL
SUPER SPAR MENLO PARK
KWIKSPAR WATERKLOOF
SPAR LYTTLETON
SPAR CENTURION
KWIKSPAR RANDJIESPARK
SPAR VALHALLA
SPAR WIERDA PARK
SUPER SPAR MONTANA
SPAR GROENKLOOF PLAZA
SPAR MONUMENT PARK
SUPERSPAR MENLYN MAIN
SUPER SPAR GLENFAIR
KILNERPARK SUPERSPAR


VRYSTAAT
KWIKSPAR MEDITAS
SPAR UNIVERSITAS
SUPERSPAR KENWORTH
SPAR ALJO'S
SPAR LADYBRAND SPAR

Rest of the Country
SUPER SPAR TZANEEN
SPAR ST.MICHELS Klerksdorp
SPAR LIMPOPO
SUPER SPAR PLATINUM PARK
SPAR FLORAPARK
SYLVANIA SUPERSPAR
SPAR SANTINHOS
SPAR BOTHAVILLE
SUPER COFFEE'S
SPAR RIVERVIEW
SPAR SAVE IN SUPERSPAR
SPAR GOLDFIELDS
SPAR KANONKOP
SPAR MIDWATER
SPAR SECUNDA
SPAR KRIEL
SPAR WONDERPARK
SPAR HIGHLANDS BELFAST
SUPER SPAR CROSSING
SUPER SPAR RIVERSIDE
Got something to say? Then leave a comment!
---
GIVEAWAY: Tell us your favourite way to brew and WIN with Red Espresso
Friday, 8 May, 2020
So we see you've been loving the Red Espresso weekly column on the website and they were kind enough to offer up an incredible prize for you lucky readers.
All you need to do is tell us your favourite way to brew at home in the comments, tag your favourite cappuccino buddy and you could win a 1kg bag of Red Espresso and a new way to brew AeroPress.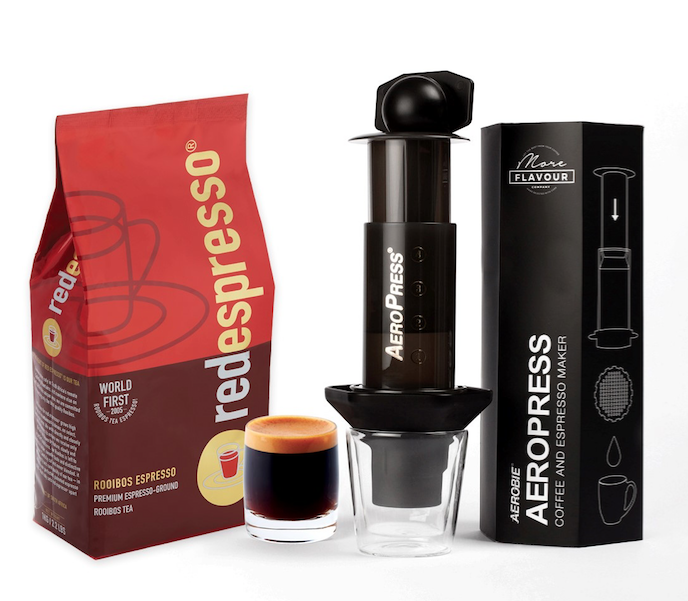 The giveaway includes:
Aeropress
1kg bag of red espresso® ground rooibos tea
Recipe card
Worth R970
You'll love making red espresso® rooibos on an AeroPress!
The AeroPress makes a smooth, rich tasting rooibos quickly and conveniently - no mess, no fuss. The AeroPress is simple, lightweight, durable and portable, making it the ideal appliance for when you are on the go, camping or backpacking. Most of all, it's easy to use and affordable.
Pre-ground rooibos and ready to use
71 servings in a 1kg bag
Take it with you wherever you go!
Easy to clean
Non electric
350 AeroPress paper filters included in the kit
Got something to say? Then leave a comment!
---
Cafe Focus: The Merchant Coffee
Friday, 8 May, 2020
This passionate crew from Mossel Bay has carved their way into the hearts of their community and we wanted to show cafes some love during this time. Thanks for all you do Team!
---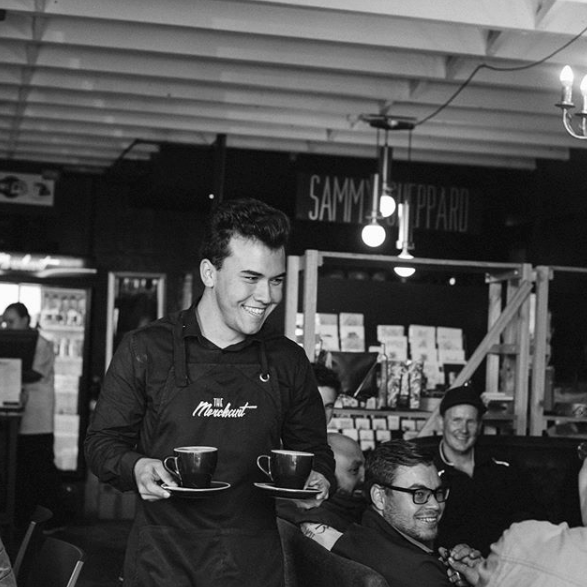 We chatted to Donovan Sheppard of The Merchant Coffee to get a feel for how they're doing and how you guys can support them during this time!
What was it like putting together your cafes and starting this business?
It was crazy. Blood, sweat and tears. But exhilarating to step out and risk all we had to start our own business! We have learned lot, and could only have done it with super faithful customers, and lots of support from family and friends.
What is the ethos of your business?
Excellent coffee, great vibes & a place to 'escape'.
Tell us what makes the spaces special to you?
It really starts with the people - the staff creates an atmosphere of connection for customers, and secondly the decor, and thirdly the product needs to impress to make it a special experience.
What do you love most about being in the coffee industry?
Again, the people - the coffee lovers and fellowship around every cup.
How important are regulars to the fabric of day cafe life?
Crucial. We love, appreciate and need our loyal regulars to run a sustainable cafe through out the year.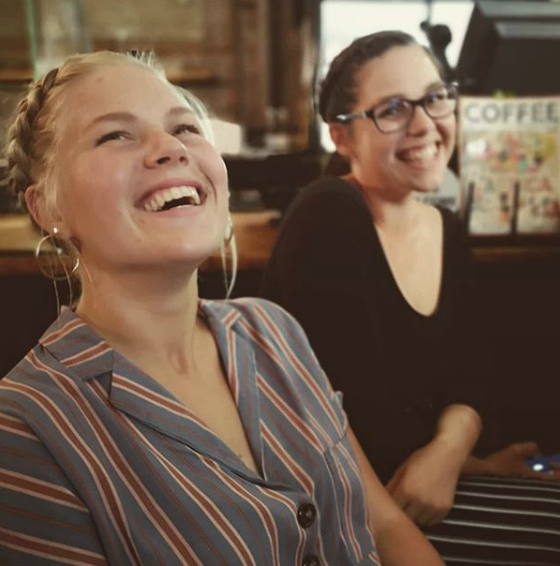 Name one menu item that we would never expect or have heard of before - a uniquely The Merchant creation! (food or beverage)
We call it The Merchant Special coffee - it is lands right in the middle of the Cappuccino and the Cortado, and has become a favourite amongst regulars.
How are you passing the time in lockdown? Give us your favourite silly thing to do!
Nexflix documentaries. Lots of cleaning. Pushups(and running around the house with my boys & dogs). Recycling. AeroPress goodness. Scratching our heads(and google) for new ideas.
Can people still get coffee from you during lockdown?
We are selling beans, so we are rolling some coffee from this week onwards.
What have you learned about yourselves and others that you didn't know before this?
I have finally learned that admin is not by strong point :) Yet, that we need it, and should prioritise it.
What would you like to all everyone in your community at this moment. How can they support your business?
Order coffee, follow us online, order more coffee, and stay strong!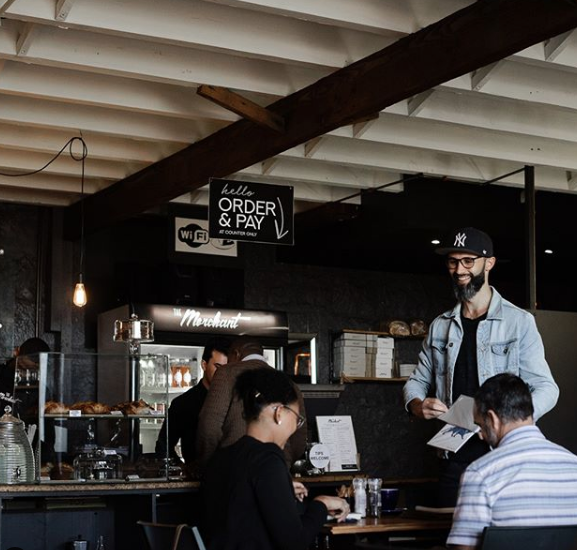 Got something to say? Then leave a comment!
---
Harvest time on the South Coast: Some insights from Beaver Creek Coffee Farm
Friday, 8 May, 2020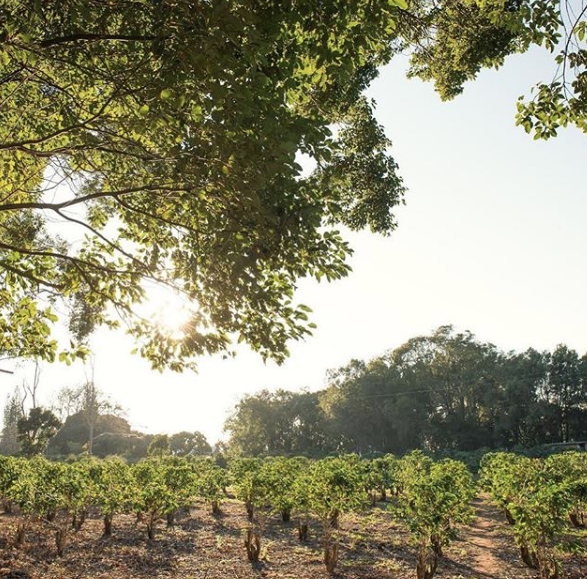 We chatted to Dylan Cumming of Beaver Creek Coffee Farm as they continue to harvest coffee cherries on their South Coast farm.
How has the lockdown impacted harvest?
Yes, we are in harvest season. The lockdown has not impacted the harvesting. We usually have seasonal harvesters but due to most of our operations being curtailed we have permanent staff picking coffee. The yield is low because we are still in our renovation and rehabilitation phase which involves pruning and replanting of about half our farm. We have had another one of our out-growers, Okalweni, begin harvesting this year, which is exciting.
What has the yield been like this year?
Okalweni is a small farm with not more than 3 ha of cultivated coffee. This coffee stands as testimony to the misconception that high altitude is required for high quality coffee. Less than 100m above sea level and less than 3 km as the crow flies to the Indian Ocean ... this is an outlier in the world of coffee.
The first coffee of the season from both Beaver Creek and Okalweni will be available next week at www.beavercreek.co.za
Can you give our readers some insight into what you are looking for regarding quality of cherries/ripeness.
For harvesting we are looking for full red cherries, no yellows and no stalks. Though it has been recently shown that the variety of colours from yellow to dark red does not have an affect on the sensory from a hedonic perspective, we are still looking for uniformity. The challenge of harvest management is not only of color but also of the average cherry weight by harvester. It is important to incentivise and manage the workers so that all ripe coffee is harvested and none is left behind.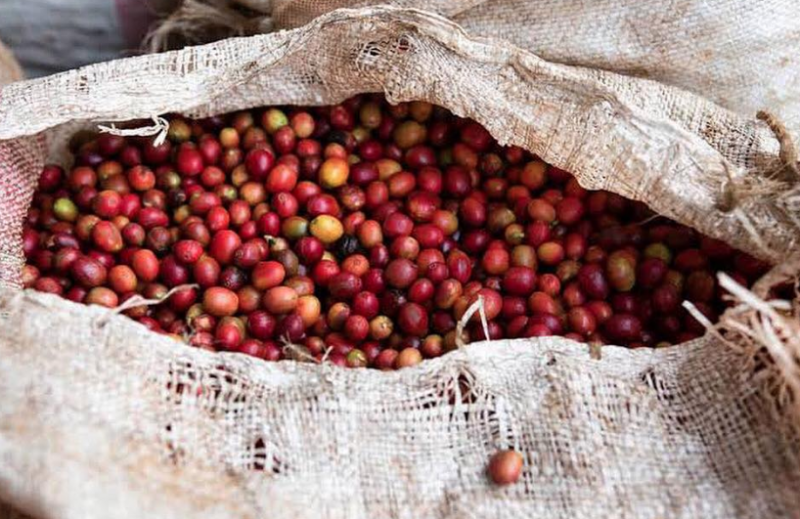 How are you processing your coffees, natural or washed? Are you trying anything experimental this harvest?
We are processing our coffee in a variety of traditional styles. We began the season with naturals as our pulper got held up during the early part of lockdown as it was being sandblasted and spraypainted. We usually do naturals later in the season.
We have had a single lot of honey so far and the rest has been washed/wet processed as we reinstalled our original single disk pulper.
We have been experimenting with a new process over the past three seasons. We are working with the University of Stellenbosch Food Science Department and a PHD candidate, as well as Prof Chahan Yeretzian and his team from ZHAW School of Life Sciences and Facility Management Section for Coffee Competence Centre and Analytical Technologies. We are currently in the design phase of a "super factory" to be able to follow this new process as well a to bring a new level of flavour control or development in coffee.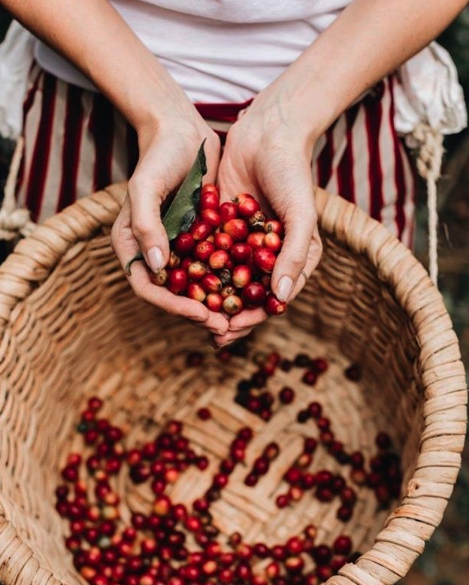 Got something to say? Then leave a comment!
---
Supporting Barista education in a time of crisis
Friday, 8 May, 2020
Tech company Tendo is supporting baristas during this time by offering free online training from Barista Hustle. How cool is that?
The Team from Home of the Bean in Maboneng have taken the opportunity with both hands:
"A platform like Barista Hustle is much needed for baristas in South Africa. Although the first chapters cover basic knowledge, these are useful for developing someone who is not properly trained. It's worth noting that the courses require discipline from the candidate - there is a lot of content to read and some courses can take up to 30 hours to complete. If possible, baristas should break down modules into weekly amounts to create a focused learning experience instead of being overwhelmed with too much training at the start. We're fans though!"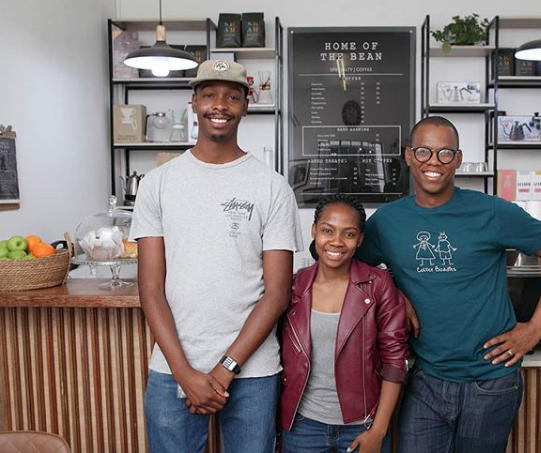 Barista Hustle has seven professional-grade baristas courses ranging from entry level skills to more specific areas of knowledge - percolation, terroir and coffee quality control. Material is arranged in a series of modules that take roughly 20 hours to work through, concluding with an assessment and a certification of completion.
Tendo has been offering free online training to baristas in lockdown, sharing full access to Barista Hustle's courses for a month. They hope that baristas can access the courses through them, complete one or two and continue to deepen their interest in the industry.
The lockdown has shown how important local commerce is, not just as a means of getting provisions but also for creating a sense of community. Coffee shops are an important part of this fabric and we expect them to come back, even if some businesses have been negatively impacted by the sudden downturn. As things return to normal, Tendo hopes to see baristas recognised as valuable professionals carrying out a fulfilling craft.
Got something to say? Then leave a comment!
---
A delivery solution for your business?
Thursday, 30 April, 2020
With deliveries from restaurants and cafes being allowed in Level 4 of SA's lockdown, these business owners are scrambling to be listed on delivery platforms. The truth of the matter is that the platforms are expensive for business owners, necessary for sure, but also it is really difficult to make any margins. So people are getting creative and delivering their own and creating an employment position/pivot for their staff. In the tech space too, there has been a surge of creation and one such platform is Place Order from a local SA company.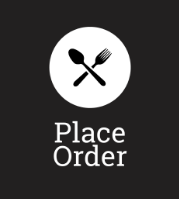 This gives businesses an opportunity to take control of the Delivery situation and may prove more cost effective than the other options currently available.
We chatted to Tim Strang, V & S Innovation Co-Founder, about the benefits of the application and how much it will actually cost business owners*.
In layman's terms Place Order will build a portal for you to sell your goods, it lives within your website/under your branding. It is integrated into your Point of Sale system (at this point only GAAP and Pilot) and you can set the parameters for delivery radius, charges, use your own delivery method or use their third party partner (PicUp, another local start up that fulfills Bottles orders for example and has a National footprint).
An example of successful integration of this system can be seen here.
So what will this cost a business?
There is a R7250 set up cost, and then a fixed monthly cost, that will vary depending on which options you choose, but according to Tim usually comes to around R700. Bank charges on transactions are for the business owners cost, but there is no per order commission built in. This is a very significant factor because while the start up costs may seem high on first glance, see below the breakdown on becoming a vendor on Mr D (as at March 20 2020, so this may have changed in the interim):
The instore device monthly rental fee is R325.00+vat which includes the data on the two sim cards.

The commission costs are as follows
27.5% + Vat on Delivery Orders

20% + Vat on Collect Orders
The signup fee to onboard your store is R2000.00+vat which you need not pay upfront. We will let you trade for a few weeks and then utilize the sign-up fee this towards marketing your store by bumping the store to the top slots that rotate for a week to give you exposure. The amount will be added to an invoice and deducted from sales.
So that per order commission can rack up pretty darn quick. There is also a cap on how much mark up you can put on your items (as the business owner). So it is a tricky space indeed. Everyone is just trying to survive so we can understand that the platforms come at a premium, but it's also good to know that there are other options. Maybe Place Order could work for your business? Worth the investigation and getting in touch with them!
*Please note these figures will vary from business to business and you should contact V&S directly for accurate info tailored to your needs.
---
Place Order Ordering Platform Gives Restaurants and Retailers New Delivery Capability
Under Level Four of the phased reopening of the economy, restaurants around the country will be able to operate once more, albeit only via the delivery of takeaways. Additionally, with the lockdown still essentially in place, although to a lesser extent, more brick and mortar retailers will require online ordering and delivery capabilities too. For many small businesses and those lacking the amenities to make deliveries, mainstream delivery solutions are often too expensive or simply out of geographical reach. To this end, V & S Innovation, a local business incubator, has developed the Place Order platform, a new and affordable online ordering and delivery solution for businesses wanting to get their operations back up and running.
Place Order is an all-in-one ordering, payment, delivery and loyalty solution (and the only one of its kind) which allows businesses to upload their products to a personalised platform from which customers are able to browse, select, pay for and arrange delivery of their purchases, all from the comfort of their own homes.
The platform is compatible with a range of leading point-of-sale solutions, such as GAAP and Pilot POS. Plus, it can be fully operational within three to four working days, enabling outlets to become fully functioning faster and at a fraction of the cost of developing a solution for each enterprise. Establishments are given the option of managing deliveries themselves or using the platform's tried and tested third party delivery solutions to deliver on a mass scale. Over and above the in-built loyalty solution offered, Place Order also allows outlets to integrate existing customer loyalty programmes - further incentivising patrons to order more often via the platform and ensuring the consistency in service they have come to expect.
Understandably, restaurants in small towns and underserviced areas do not have the urban marketplace apps and scale to warrant their own applications. The V&S Innovation team has therefore developed the MiTown app which equips outlets in these regions with all the features of the Place Order platform. All of the eateries within these regions are listed in one app and by enabling combined online ordering and delivery, they are afforded an economical solution. What's more, customers only need to download one app to gain access to all these restaurants.
According to V & S Innovation Co-Founder, Tim Strang, solutions such as Place Order are a pressing necessity: "The reality is that COVID-19 is going to have a prolonged impact on the food and hospitality sectors. While certain restrictions may be lifted, it will most likely be a while before we see any sign of a return to normal operations for businesses in these areas. At the same time, these establishments are vital providers of food and act as a catalyst for job creation and economic development. The problem is that existing food delivery services charge restauranteurs rates that are not feasible in the current economic climate if they are to operate at all. For businesses in the food industry to operate and continue to contribute, they need a solution that works with their budget and they need to be able to work within the restrictions placed upon them by Government. In this case, that means ensuring they are able to service customers via a delivery service that is affordable."
For Dror Zur, owner of Stars Restaurant in Mossel Bay, Place Order, has been a lifesaver: "We looked at creating a delivery app for a long time but found it very costly and complicated, that is until we got in contact with Place Order. It is very cost effective, fast and simple. Now, we can finally grow our food delivery side!"
In addition to restaurants, Place Order is the ideal delivery solution for any business: "Our software is capable of handling vast amounts of data and a plethora of products, making it a viable solution for food outlets, retailers, offices, factories, and school canteens too. The benefit of using Place Order in these spaces is that it eliminates the need for queues which helps maintain physical distancing. To date, we have already successfully launched the platform in two Spar outlets in KwaZulu-Natal," adds Strang.
Kyle Buckley of Winklespruit SuperSpar says: "With the huge demand of WhatsApp ordering, we decided to take it one step forward - online ordering. We believe online ordering is here to stay, and the Place Order system was able to get up and running quickly to enable click and collect as well as delivery for our store. It has been a huge help during the difficult times we are all facing."
To create a Place Order application for your business or for more information, go to https://www.vands.co.za/
Got something to say? Then leave a comment!