#ASITD2021: The Coffee is on the Way to the Contenders!
Thursday, 3 June, 2021
Ok, listen up Roasters! Your A Shot in the Dark competition coffee is on its way!!!
We know you have all been chomping at the bit to get your hands on this coffee, but the wait is over now and all 49 competitors will be receiving their A Shot in the Dark packs via courier in the next few days.
Putting together this competition is a massive logistical exercise! Over 800kg of green competition coffee arrived at our offices, courtesy of Sevenoaks Trading, and we then have to re-pack it all into 5kg lots, insert all the ASITD goodies (tee-shirts, merchandise, stickers, competition coffee bag, courier bag and a few other odds and ends) then pack and ship them off!
We ate a lot of jelly babies, drank a lot of coffee, listened to the best 90s Rock Anthems and it took two full days, but it was totally worth it! We are so excited for this competition!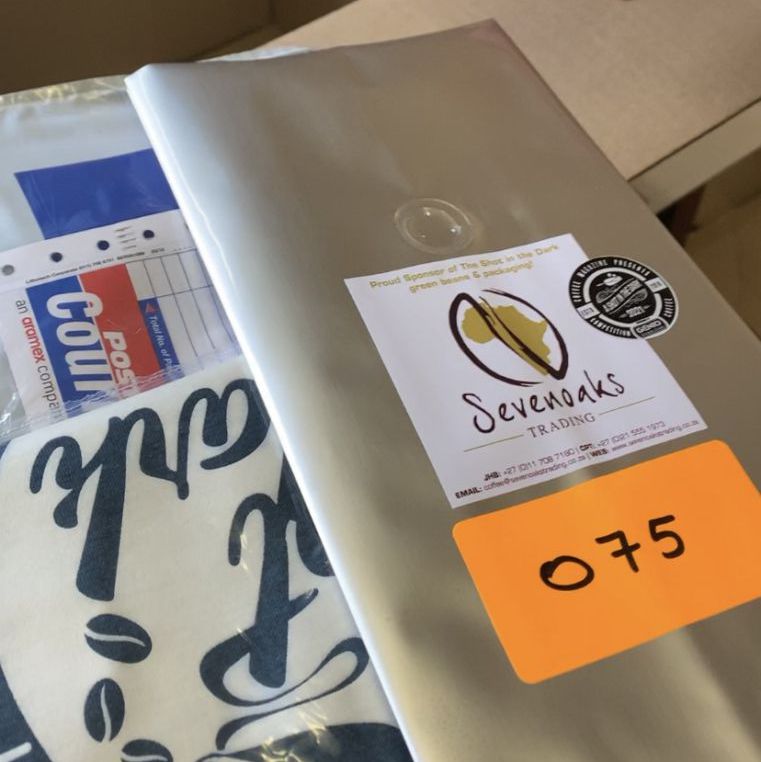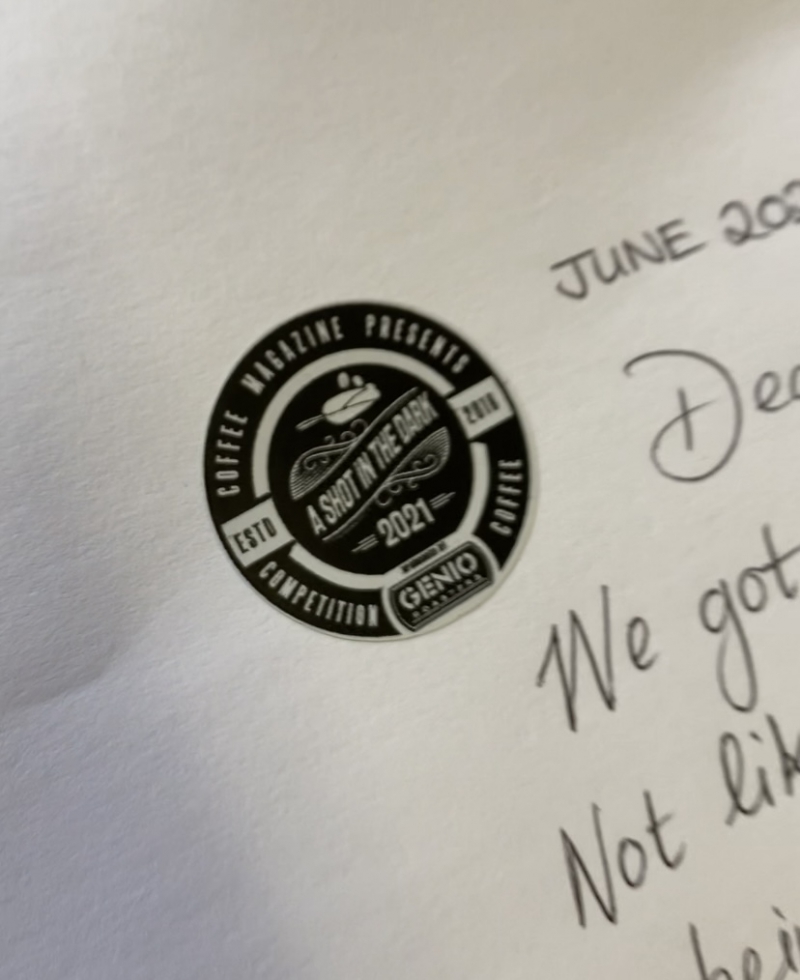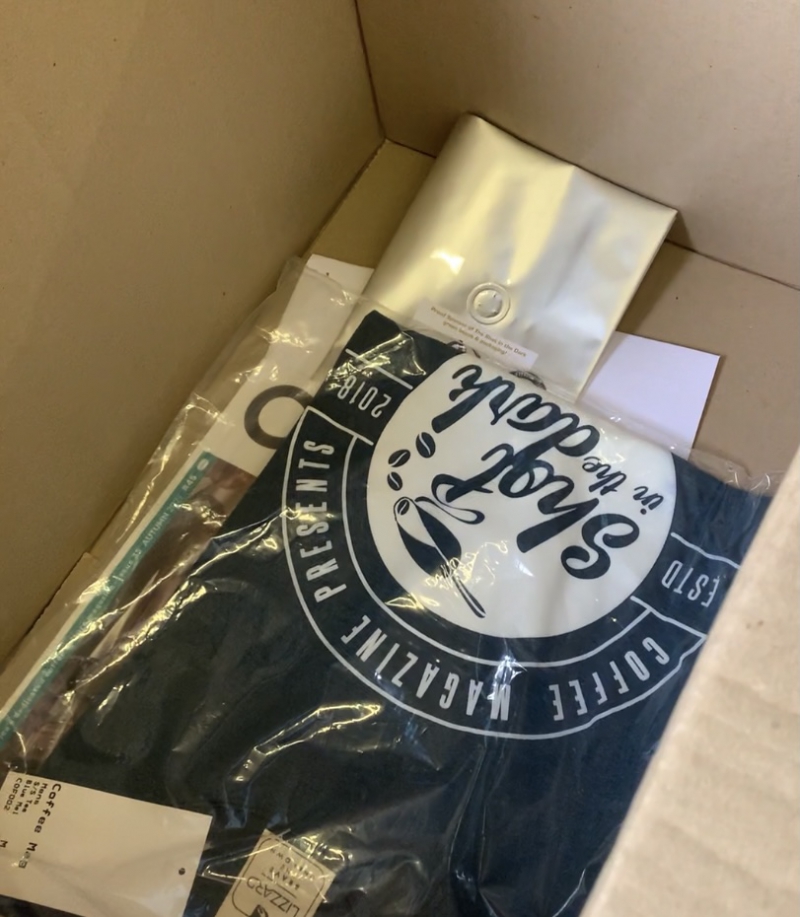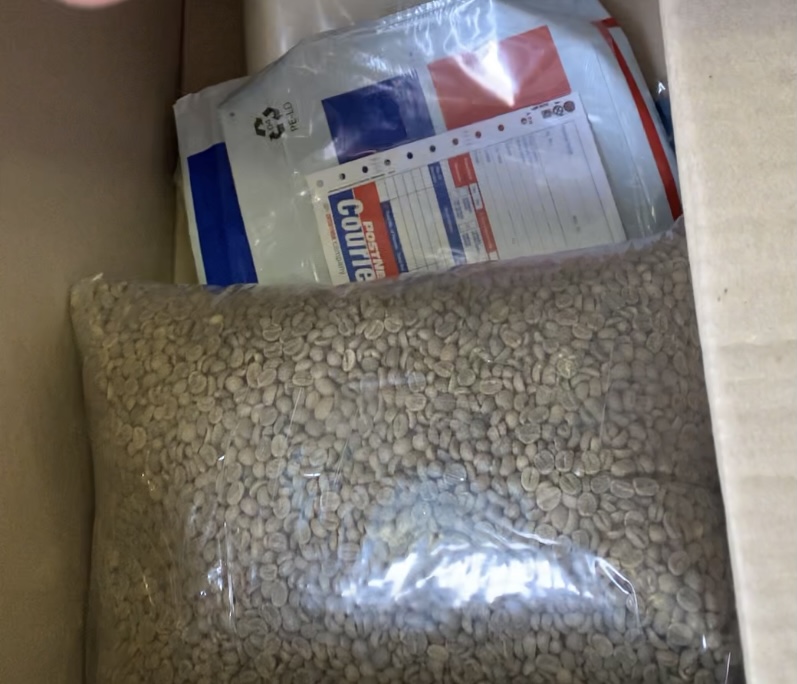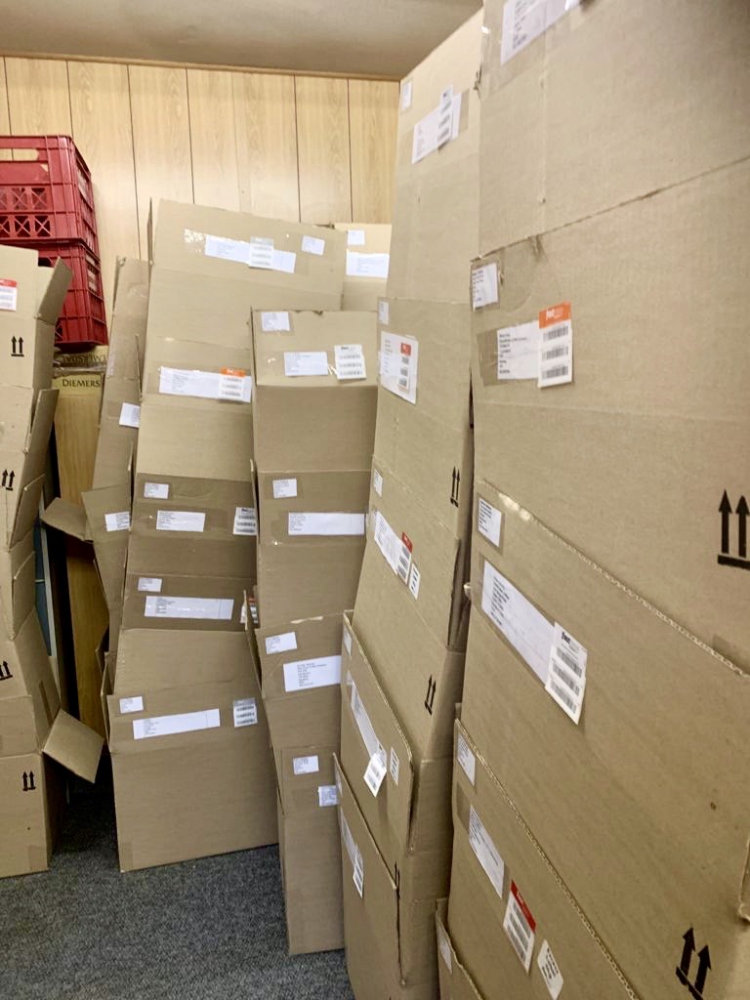 This is what our Coffee Mag office looked like this week!
Got something to say? Then leave a comment!
---
Let's Get Technical: Creating delicious Water for Coffee
Friday, 14 May, 2021
This year we take the A Shot in the Dark competition up a level by providing each competitor with 10 litres of specifically made water for brewing coffee. This means that the coffee will be brewed using the same water at every level of the competition and the judges will taste the coffee exactly how the competitors brewed it in their own roasteries. We are only able to provide this because of the BWT Africa Team and their partners at Equipment Cafe. They will be sending each of our 46 competitors this amazing water to brew with. We met with the BWT team this week to talk logistics, and got to see the Reverse Osmosis and Remineralising counter top machine in action. These guys really know their stuff!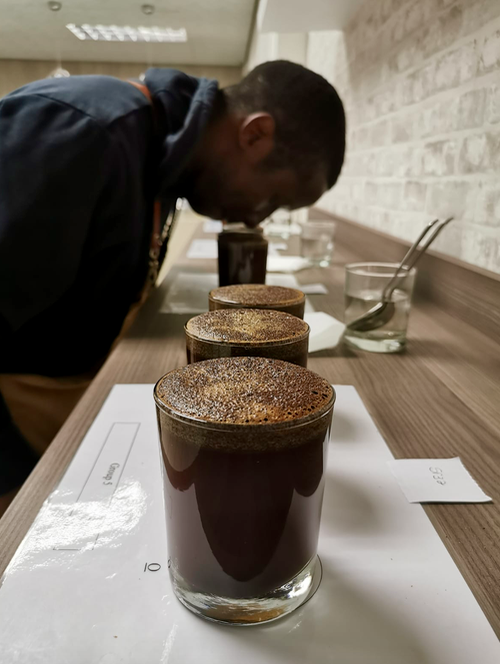 Coffee is 98% water! Nicodemus Nabakwe seen here at last year's judging session.
Why is the water element such a critical part of the competition?
Most of us think that "surely water is just water". Well, we are here to tell you that you this is not the case.The relationship between water and coffee is far more complex than most people realise. Considering that water typically comprises of more than 98% of filter coffee and 88-92% of espresso coffee, it is not surprising that the impact it has is bound to be huge.
The better the water, the better the taste of the coffee, and we know that coffee Is all about the smell and taste.
For previous competitions, competitors have just used a "supermarket" water - what is difference between that and the competition water that BWT is going to create for each competitor.
The disadvantages "supermarket" water present is inconsistency of water quality as well as the contribution to the coffee taste. BWT treats the water through a reverse osmosis which gets H2O in its purest form. We then remineralise the water with calcium and magnesium enough to meet the SCA Standards. We also believe it gives all competitors a fair chance with the same water quality that will be all bottled on the same day. Quality water supply does not only protect a valuable coffee machine, but it also allows the barista to brew tastiest cup of coffee. Why have normal water when you can have BWT Magnesium Water.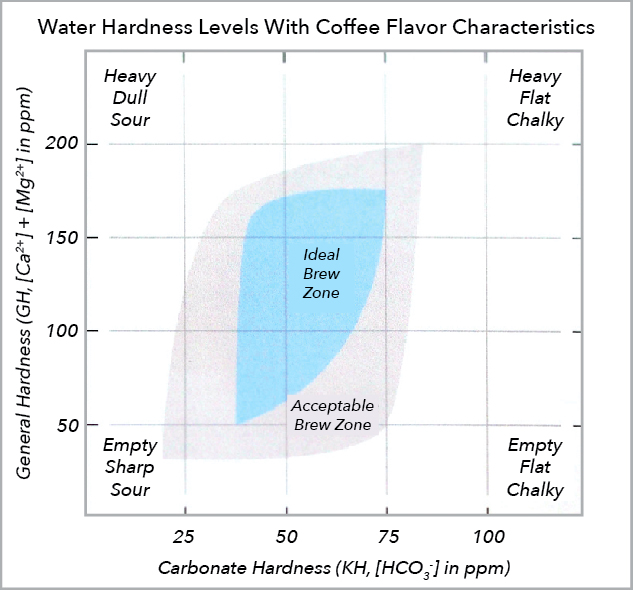 How do you "treat water"? Can you talk us through the process?
We basically treat all types of water that include ground and surface water, all the way to through to municipal water. Every type of water comes with different compositions, allowing us to have a vast range of technologies that can tackle it all. The previous question explains one of the technologies that BWT offers from domestic all the way through to industrial.
From a scientific POV - what is the ideal recipe that BWT is aiming for and why is this significant?
It is now well understood that the chemical characteristics of brewing water do influence the final coffee cupping experience.
The team of researchers have investigated what influence the ratio of alkaline-earth ions calcium (Ca2+) and magnesium (Mg2+) in water has on the sensory properties of coffee.
A statistically reliable flavour analysis (cupping panel) revealed a surprisingly clear picture: By shifting the mineral ratio in the water towards more magnesium (Mg2+), two important taste parameters change in the flavour parameters of the coffee extract: bitterness and astringency are decreased significantly.
The scientists' findings are highly consistent with the experience gained in practice by international baristas: magnesium-rich water ensures that balanced, full taste experience in coffee which roasters strive for in each of their different coffees. Less calcium, more magnesium in the water: the brew becomes less bitter and astringent.
BWT is well known in the coffee community in SA, having partnered with Equipment Cafe - tell us a bit about the relationship and why it works.
BWT has positioned themselves as a global player in the coffee industry and has swiftly moved into the South African market. Equipment Café represents international prominent brands and exposing them to the ever-growing coffee market in South Africa. This natural paved a way for BWT and Equipment Café to work together. This allows us to partner together and take part in growing the coffee community in SA.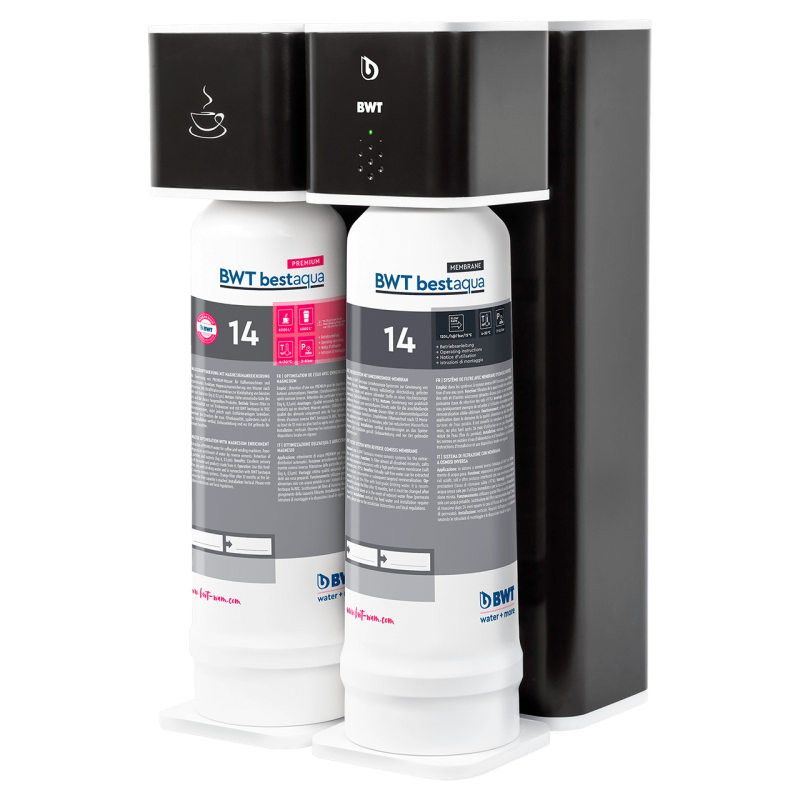 This is the counter top unit that feeds coffee quality water directly into your espresso machine.
Is BWT just for coffee shops and coffee roasters or is BWT also for the home barista or coffee lover?
BWT Africa caters from household products such as water jugs that can be use for domestic coffee machines as well as home barista, reducing chlorine and smell. We offer coffee shops RO units that are compact and easy to install. The benefit of these products is that it allows coffee shops to treat their water at a higher capacity, removing unwanted chemicals that creates corrosion and scaling and introduces magnesium water to the coffee, which enhancing the taste of the coffee. In closing, BWT stands for Best Water Technology, and this is what we will always strive to achieve.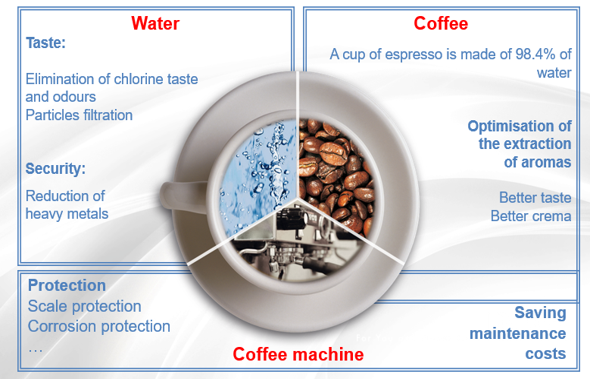 Got something to say? Then leave a comment!
---
#ASITD2021: We reveal the Preliminary Round Coffee and the farmers behind it.
Thursday, 18 March, 2021
A Shot in the Dark 2021 - The Coffee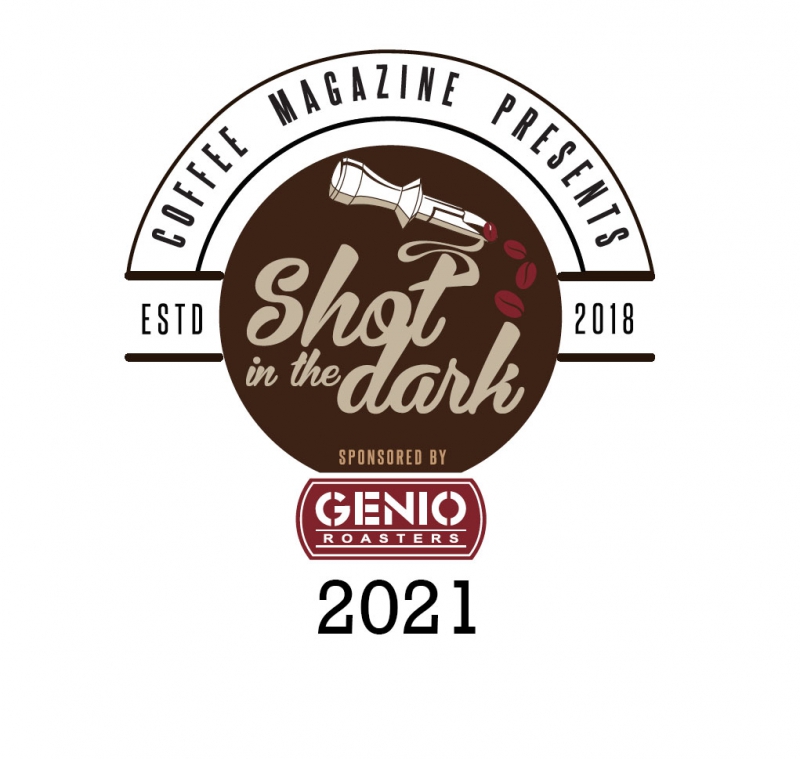 We have some very exciting news people! The official Shot in the Dark competition coffee is.....(drum roll please......!)
BURUNDI - GATUKUZA
Varietal- Bourbon.
Processing- Fully Washed and Sundried.
Altitude- 1600- 1800 masl.
Producer- 600 smallholder farmers families, processed at Gatukuza washing station.
Region- Gatukuza, Ngozi, Burundi.
Harvest period- March- July.

When Long Miles Coffee Project lost much of its 2019 harvest to spotty rain and a hailstorm that walloped cherry from coffee trees, it looked to local producers to elevate distinctive microlots. This is one of those gems. The all-Bourbon coffee was grown by farmers in northern Ngozi Province and processed at Gatukuza Washing Station, which is owned by Therence Nduwayezu. Normally, it would have gone into a larger blend, but Therence isolated the coffee based on quality. Winner of Burundi's Cup of Excellence award in 2019, this unlikely prizewinner is crisp, juicy, and winsome with its lingering herbal finish.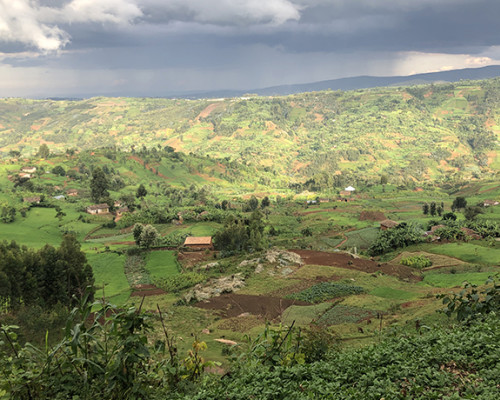 Gatukuza washing station won the Cup Of Excellence in 2020.

Gatukuza washing station is named after the hill it's built on. The word 'Gatukuza' comes from Kirundi, the local language spoken in Burundi, but has no distinct meaning or translation. For as long as people can remember, that's what the hill has been called. The CWS was built just three months before its first harvest season in 2008. The same people who helped to clear the land and build the washing station now delivering their coffee cherries to it.

Gatukuza is nestled in the Gashikanwa commune, in the northern province of Ngozi. The people who call Gatukuza home grow almost everything they eat- bananas, potatoes, beans, maize, sweet potatoes, peas- wrapping the hill in every imaginable shade of green.

600 farmers from 8 neighbouring hills deliver the cherries to Gatukuza CWS. Therence, the owner of the washing station, and his team mapped out the regions that are far from the washing station or don't have access to a nearby washing station. From the maps they picked 112 spots to set up cherry collection points in the coffee hills. The collection points shorten the distance farmers have to travel to deliver their coffee cherries.

While women make up only 20% of the producers who contributed to this coffee, they are without question the thread that holds coffee farming communities together in Burundi. They work incredibly hard- hand tilling the soil, growing, harvesting, sorting and hauling multiple crops- not just coffee. They often do it with a baby on their back or a child at their hip.
__________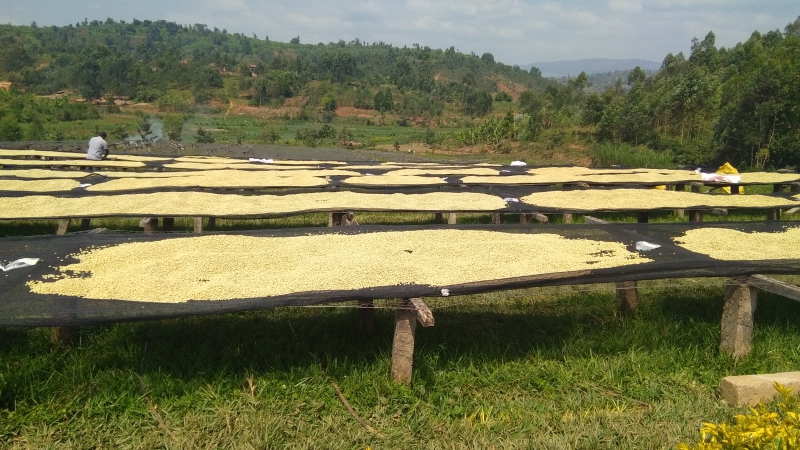 Gatukuza Coffee Washing Station is a branch of Ets NDUWAYEZU Therence, a self owner enterprise operating in Burundi with head office at Ngozi Cen- tral Market in commune and province Ngozi, exactly in SHIKIRO Quarter, Mubuga Street, Plot MA02.
The big branch of the group is Gatuku- za Coffee Washing Station which is located at Gatukuza village, in Gashi- kanwa commune , Ngozi Province. Its altitude is 1750m.
Since the opening of Gatukuza Coffee Washing Station in 2008, Ets NDUWAYEZU Therence is exporting common commercial coffee grades such : FWAA, FWA, FWB,FWTT, FWT and FW Triage ( FW= Fully Washed ) from a good coffee parchment depulped by Gatukuza Coffee Washing Station.
Gatukuza Coffee Washing Station is a big unit with a high coffee parchment production capacity due to its double system in every thing such double coffee depulper machines with eight discs each one, much drying tables etc…….
From the season 2013-2014,Gatukuza Coffee Washing Station has started producing specialty coffee FW 15+ Grade 1 and its aim is to produce more specialty coffee according to customers needs.
Total capability 96,000KGS of specialty green coffee and more according customers needs.
Other capability 384,000 KGS of ordinary commercial grades (FWAA,FWA,FWB,FWTT,FWT,FWTRIAGE)
Notes BURUNDI specialty coffee is of medium body. The taste is sometimes chocolaty ,other times cara- melly, sweety ,floral or of lemon or apple aroma
Description GATUKUZA COFFEE WASHING STATION is located at GATUKUZA Village, GASHIKANWA Municipality ( commune), NGOZI Province in north of BURUNDI. Most of the coffee depulped at GATUKUZA Coffee Washing Station come from villages which are near the station such GATUKUZA first and others like : KABAMBA,RUTANGA,RUHENGERI,MARURI ,GASHIKANWA and others.
All these villages are on an altitude of between 1750 meters and 1800meters above sea level. Around 1500 farmers sell their coffee cherries to GATUKUZA Coffee Washing Station and above 50% of these farmers are grouped in associations which at their turn are grouped in one confedera- tion named NKORERA NZOGUHEMBA.
On average, every one of these farmers owns about 300 coffee trees. In way to increase the production and with the help of BURUNDI coffee authorities and GATUKUZA Coffee Washing Station leader ,the farmers are improving their plantations by planting new coffee plants.
The Farmers who grew this year's A Shot in the Dark Coffee are:
BIKORIMANA MATHIEU
NIBIZI JANVIER
NZIKOBANYANKA EMMANUEL
NGABONZIZA JEREMIE
NTAKIMAZI DEO
NDIKURYAYO JEREMIE
UWIZEYIMANA JONAS
TWAGIRAYEZU EMMANUEL
NDIKUMANA INNOCENT
RUKUNDO NOEL
NKIRAVYIKIZA HELENE
NITONDE THERENCE
BIZIZIMANA ISMAIL
NDAYIZEYE NECELATE
NDIKUMANA GABRIEL
NAHIIMMANA VENERANDE
GASANINKIMANA AGNES
HATUNGIMANA STANY
HAGANZIMANA FELIX
NAHINKAMIE FRANCOISE
GAHURI MATHIEU
NTASONI GABRIEL
NTAKIMAZI OMER
KABWA ANTOINE
NDORERAHO JANVIER
NYANDWI LIBERATE
MANIRANGEZA FELICITE
NZAMBIMANA VIATOR
NTAHOMVKIYE JEAN
MPAWENIMANA RICHARD
BANSUBIJEKO ABEL
MBAHIRAYO FELIX
NKURIYABAHIZI ERIC
TWAGIRAYEZU ELIAS
SURWAVUBA MICHEL
NDAGIJIMANA ETIENNE
NTIRAMPEBA JEANNNE
NIYONKURU PASCAL
NKUNDABASHAKA ANASTASE
NIREEE AIME
NTAWUYANKIRA GASPARD
MIBURO THARCISSE
CMPAYE VIOLETTE
NDIKUMANA ZACHARIIE
GAHUNGU SALVATOR
NKINAHAMIRA GLORIOSE
NIZIGIYIMNA ODA
NTAKIMAZI NESTOR
NTIBARUFATA DEO
KARIMUNCUTI SIMON
NDIKURYAYO SAMUEL
NIBIGIRA FREDERIC
MBOJEJE ANGELIQUE
NIYONZIMA REMY
NDARUHEKEYE ANGEL
BIMENYIMANA DANIEL
NININAHAZWE EMELYNE
NDARUZANIYE ANGELE
NKUNZIMANA JEAN
NZEYIMANA JOSEPHINE
NKUNZIMANA HENRY
CIZA ODILE
NDAYISHIMIYE FREDERIC
MUNEZERO CHARLES
NDIKUMANA ABEL
MPEBERANE PONTIEN
NGENDAKUMANA ROSINE
NDUWIMANA BOSCO
RURIBIKIYE JOSEPH
KAMWENUBUSAA JOSEPH
NYAMBUGA PASCASIE
HARERIMANA GODELIEVE
NDIKUMANA MELCHIADE
NSABIMANA DANIEL
MUJERI ZACHARIIE
NDUWAYEZU PROSPER
NAGUYE GILBERT
NDAYIRAGIJE GILBERT
BUCUMI ANTOINE
MVUYEKURE CLAVER
KABIRORI DEVOTTE
IRADUKUNDA ERIC
NZOBONIMPA LAZAR
NSAGUYE CLAVER
NDAYIRUKIYE VERONIQUE
NIIYONGABIIRE
CIMPAYE JUSTE
NYAKAMWE EMMANUEL
GAHUNGU ERNEST
KAMARIZA APPOLINE
NAHAYOO MOISE
NYANDWI CYRILLE
BUYARA PHILIPPE
NDARIBWIRINDA MICHELINE
NDAGIWENAYO LAURENT
KAYOBERA EMMANUEL
NIYONSABA EVELYNE
NIYONKURU PASCAL
HARERIMANA EMILE
MIBURO BENOIT
RWASA FABIEN
PROJECT AGROPASTORAL MULTILOCALITE (PAPM)
NDIKUMANA CELESTIN
NZISABIRA JOSEPH
NIYONGABO EGIDE
NDAHATOWENAYO ANITHA
NYANDWI PATRICIE
NSENGIYUMVA ERNEST
MIBURO GODELIEVE
RWASA BENOIT
MIBURO GUSTAVE
TUYISENGE CALINE
NDAYIZIGA OSWALD
GAHUNGU LEOPORD
MINANI LAZARE
NKOREIMANA LEONIDAS
NDIKUMANA FRANCOIS
BARENGAABO AGRIPPINE
CIMPAYE PRIVAT
NTUKAMAZINA REMY
NDUWIMANA JACQUELINE
HABONIMANA PIERRE
BANKUWUNGUKA VIATEUR
NDABARUSHIMANA PRUDENT
MINANI PRUDENT
MINANI JEROME
NTIGAHERA CHRISTINE
NTAHOMPAGAZE EMILE
NAHIMANA IMELDE
RWASA THARCISSE
BIZIMANA SALVATOR
MANARIYO DOLINE
GAKOBWA ANATOLIE
MVUNAMABOKO CELESTIN
NDIKUMANA ALICE
NDAYIKEZE MARIANE
NDIMUBASI ELIAS
NYABENDA MELANIE
NSHIMIRIMANA NIICELATTE
NZEYIMANA HILAIRE
NDUWAYEZU PASCASIE
NIKOBAMYE XAVIER
NIKOBAMYE MARIANE
NCAHORURI CLAVER
BIZIMANA DANIEL
BAZIRUTWABO CYRIAQUE
KARENZO FABIEN
MINANI FIRMIN
CITERETSE ANSELME
NYANDWI DIOMEDE
MIBURO CASSIEN
BATAKANWA SIMEON
IRAKOZE J MARIE
HABOGORIMANA BOSCO
BAGUNGUKO PATRICIE
NDIZEYE MOISE
HASAAMAGARA MATHIEU
NDIKUMANA LONGIN
GAHUNGU ANSELME
NYANDWI EDWARD
HABARUGIRA FLORIEN
RIRENZUMUNWA ANDRE
NYABENDA ADELIN
NTETURUYE PIERRE
NDARUGIRIRE FERDINAND
INDEPENDANCE M ROSE
MINANI NESTOR
HABIMANA SYLVESTRE
SEMATORE GABRIEL
BIGIRIIMANA INNOCENT
HABIMANA JOSEPH
HABARUGIRA OMER
NSENGIYUMVA FREDERIC
NDIKUMANA LIBERE
MASABO DAMIEN
VYAJEMBONA BONAVENTURE
NSAGUYE CELESTIN
NTIBARUHISHA SALVATOR
SERUFYIRI PIERRE
BOOYABO MATHIEU
NSAGUYE ROSETTE
BWIMANA DISMAS
CONGERA GABRIEL
BISEKERE EGIDE
NDIKUMANA ANDRE
NSABIMANA BENOIT
NYANDWI AUDACE
GAHUNGU LAURENT
HAKIZIMANA JEROME
HABIYAMBERE GODELIEVE
NZEYIMANA DEO
NYABENDA AUDACE
CIZA OSCAR
BANYANKIYE FRANCINE
NIYIMUBONA ETIENNE
BAPFAMUKANWA GASPARD
RUZOAVAKO LEONIDAS
NTAMAVUKIRO CLAVER
NDABARUSHIMANA CELEUS
NYAHWIMA LONGIN
MINANI GERVAIS
BARYANA BARTHAZAR
GIRUKWISHAKA ROGER
NDUWIMANA ELIE
NZAYOMAZE MALINE
MUSOONI SALVATOR
NZEYIMANA THARCISSE
NKURIIKIYE VIANNE
UWIINEZA PATRICK
NIBITANGA JEANNINE
MAKAMBIRA FLORIEN
CIMPAYE JULIETTE
MIBURO ROSALIE
MINANI JOSEPHINE
HAVYARIMANA CHRISTIAN
NKUNDUWUNKUNDIYE DOMITHILE
NKURUNZIZA J MARIE
MIBURO JEAN
HAKIZIMANA CAPDIOSE
NYANDWI JOSEPH
NGENDAHOORURI PRIME
CITEGETSE ETIENNE
NGENDABANKA CELESTIN
CIZA BOSCO
BUYOYA SERAPHINE
BIVUGIRE LIBERE
TWAGIRAMUNGU MICHEL
NTAWEMPARIRA MICHELINE
BARANYIKWA GERARD
HATUNGIMANA BERNADETTE
NIYONSABA BENIGNE
NZYIMANA FERDINAND
MUNEZERO ERIC
NZEYIMANA PRIVAT
MUHIRWE AORON
NYABENDA ROSE
NYIRABIKARI GENEROSE
MIBURO JOSEPH
NZOBONANKIRA RICHARD
NIKONABANZE EVELYNE
NIYOKWIZERA CHANCELINE
NTAKIRUTIMANA M ROSE
CIZA YVES
BUCUMI MARIE
NYABENDA VERONIQUE
NDUWAYEZU DESIRE
CIZA DAMIEN
NDABARUSHIMANA GABRIEL
MIBURO CHRISTIAN
MINANI LEOPORD
HATUNGIMANA DAMIEN
NGENDABANKA DAMIEN
NIYONZIMA EVARISTE
BARAKAMFITIE SERAPHINE
NZISABIRA GRACIEN
NSABAKKAYIRA AGATHE
NTETURUYE GODELIEVE
GAHUNGU ANATHOLE
MISAGO OSCAR
NIYONIZIYE ROSE
MWAMARAKIZA MARIE
NTAHOMVUKIYE JULIENNE
NAHIIMMANA JOSEPH
MIBURO JEREMIE
BAVUMIRAGIYE BERCHMAS
KWIZERIMANA CONSOLATE
NCAHORURI SERGES
NDAYIZEYE MOISE
This coffee is proudly presented by Sevenoaks Trading.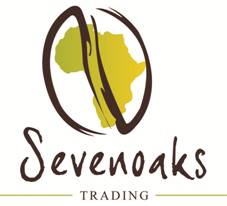 Got something to say? Then leave a comment!
---
#ASITD2021: The Contenders
Thursday, 11 March, 2021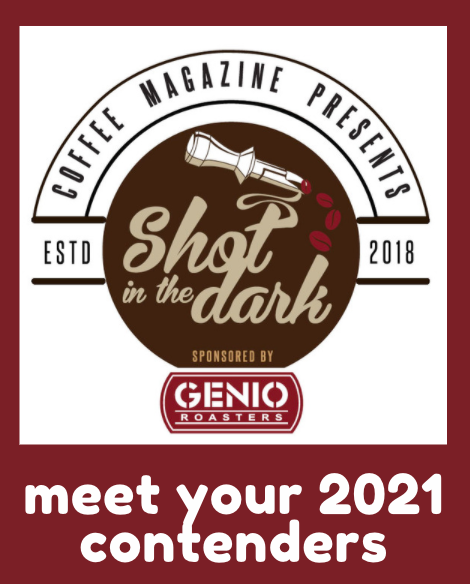 And away we go! Entries have closed for 2021's A Shot in the Dark presented by Genio Roasters. We are so excited to reveal that we have 47 confirmed entries for this year's competition! Thank you to all the roasters who have put their names forward to compete despite the circumstances of the past year. We have will soon be able to reveal the INCREDIBLE Preliminary Round Coffee sponsored by Sevenoaks Trading and a full timeline of the events leading up to the First Round submission deadline.
It is the freshest possible crop and we are thrilled with the amazing work the Sevenoaks Team have done to secure this really exciting coffee that will both challenge and delight our competitors.
We're always so excited to scour this list and discover new coffee roasteries that we haven't tried yet, we encourage you to do the same!
---
And in alphabetical order, here they are, the ASITD Class of 2021:
Cuppa Coffee Roasters (Genio Wildcard entry!)
Jacques Strydom - Home Roaster
The Black Sheep Coffee Company
The Roastery
What a list! There are a few very stronger contenders from previous years - Father Coffee are back to defend their 2020 title, as are 1st and 2nd runners up Quaffee and Rosetta Roastery!
Other notable names include Bean There (previous winner in 2018!) Brothers and Routed Roasters (runners up 2019) and Top 10 finishers Highland Coffee Roasters, Gaansbaai, Scuro, Pause, Favour & Grace, Wings, Infood, Beethoven and Red Truck are all back in the hunt!
Then there are some very prestigious names in the coffee industry that are new to A Shot in the Dark, such as John Evans from Asmara Coffee, who has been a National Barista Competition finalist in recent years as well as Chang from Uncle Bear, who was Winston Thomas' sparring partner at WBC for two campaigns. Tribe are always a threat when they actually send their coffee in to be judged (lol!) , and of course a host of names that are always cropping up in coffee news such as Toro, Trinity, Black Sheep and the lifers, Stereo Cafe Coffee Roastery. Welcome back!
We are excited to get to know the newcomers - some roasteries like Roasters Mug are barely a year old, and hail from Dundee in Northern KZN (who knew Dundee would have a roastery!) and many more new names that we can't wait to get to know and interact with.
To all of you, good luck and let the games begin!
---
Got something to say? Then leave a comment!
---
FAQ's for ASITD 2021
Thursday, 4 February, 2021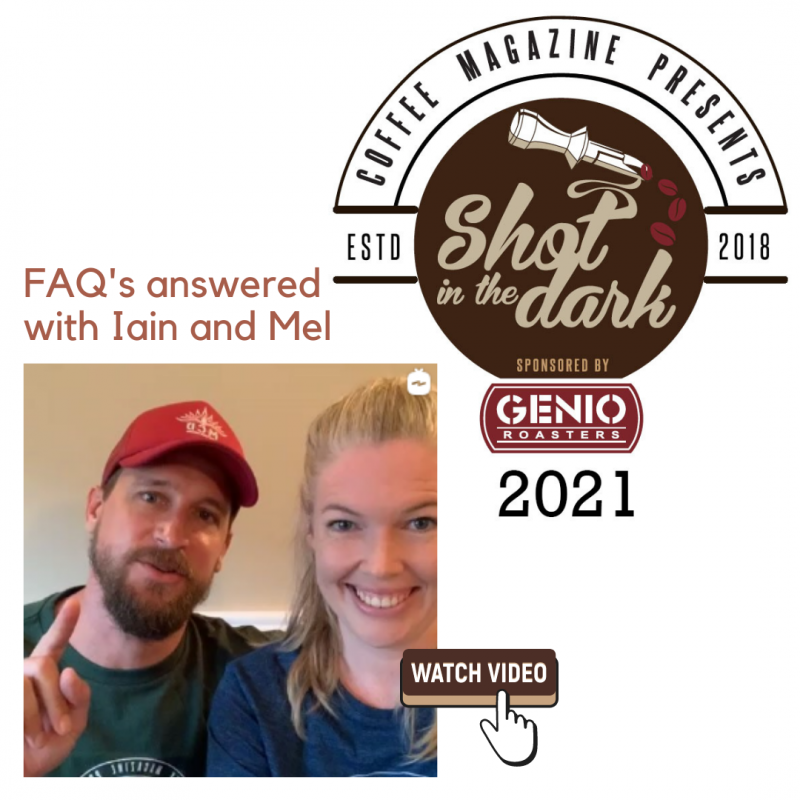 We put together a few FAQ's for the 4th Edition of A Shot in the Dark presented by Genio Roasters. So if you're thinking of entering or you want to know more about South Africa's premier roasting competition, have a look!
What can you expect in the video?
When do Entries Close?
When will we send out competition coffee and why?
What are the different tiers?
What else is included in entry fee?
Will the Finals be at Creative Coffee Week 2-4th June 2021?
What are the prizes?
Got something to say? Then leave a comment!
---
A Shot in the Dark 2021: Entries Open!
Friday, 15 January, 2021
Coffee Magazine is thrilled to announce that A Shot in the Dark presented by Genio Roasters is back for its fourth consecutive year!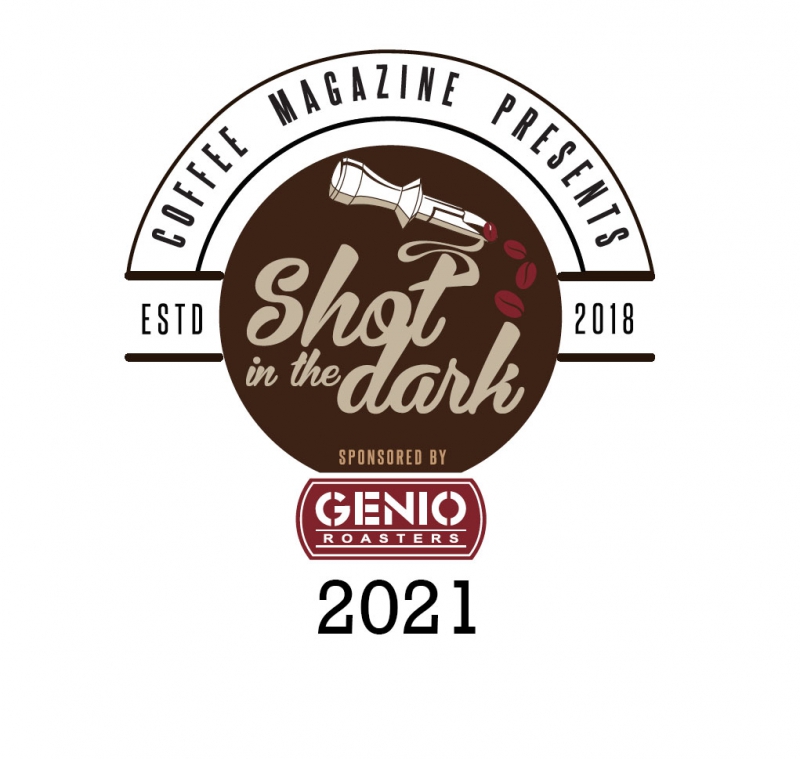 Started in 2018 with just 12 roasters, the competition has grown year on year and has become the platform for SA's Roasting Community to compete, share knowledge, learn and fraternize in a fun and relevant competition.
---
Entries are now open!
Just fill in the form below, pay your entry fee and you're in!
---
How does it work?
There are 2 Rounds - In the first round, each competitor receives the competition coffee (you can choose between 10, 20 or 40kg of coffee), which is always a very high scoring speciality green coffee, roasts the coffee in their own roastery and submits 500g to the judges for scoring. The Preliminary Round coffee is once again provided by the wonderful team at Sevenoaks Trading. The coffees are cupped by a panel of judges and scored according to the ASITD scoresheet. The first round of judging happens at the Coffee Lab at Sevenoaks Trading JHB offices. The top ten competitors then move through to the FINALS Round where we provide a new coffee, plus introduce a Blending Challenge for espresso beverages.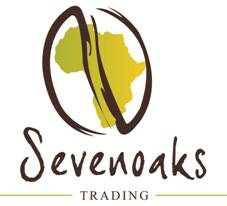 What is the competition timeline?
Our cut off for entries will be FRIDAY 5th of March 2021. We wanted to give people a chance to budget for it. However there will be a limit on entries (60 competitors), and this will work on a first come first served basis.
The actual competition coffees (i.e. Preliminary Round) will be sent out at the beginning of May when the freshest of the fresh crop arrives in SA. Sevenoaks is working hard to bring in something extra special. In between the entries closing and then, we will be doing an exclusive virtual cupping for entrants to hone their cupping skills and pick the judges brains before they receive the competition coffee.
Do I need to be a commercial roaster?
No. Anyone can enter A Shot in the Dark. The point of a Shot in the Dark is to create a platform for anyone interested in coffee roasting to compete within an inclusive and knowledgeable group of coffee roasters. Yes, there is a Top Ten and a FINALS Round, but the feedback from judges, the opportunity to get your hands on a very special coffee and to get your name know, to interact with many significant Roasters in SA is a great opportunity. Many home roasters have entered and thoroughly enjoyed the competition!
What is the benefit of taking part?
Significant prizes are up for grabs! Origin Trips, Green Coffee, Equipment and other cool prizes. Past Winners include Truth Coffee, Bean There, Bottomless Blessings and Father Coffee. Join the ranks of some of the best!
Each competitor receives a special "ASITD competition pack" which includes merchandise and a sticker roll for your competition coffee - this means, that while you submit 500g to the judges, any coffee leftover, you can sell with your special ASITD sticker on your coffee bags as a Limited Edition offering at a premium price.
Exposure in The Coffee Magazine and on the Coffee magazine digital and social media platforms.
Access to special online "competitor cuppings" with Genio and Sevenoaks.
Access to special Genio exclusive content and online workshops to improve your roasting game!
Inclusion into a knowledgeable and nurturing community of passionate roasters.
Big media exposure for the Top Ten - These all get extra media and one -on -one interviews with Coffee Magazine.
A chance to attend Creative Coffee Week - set for the first week in June, but COVID-depending, may move online.
---
Watch this video to see how the competition ran in 2019 :
Check out this link for all the ASITD 2020 action - a fully ONLINE version of the competition took place - and it was so much fun!
https://www.coffeemagazine.co.za/blog/18/5960/winners-a-shot-in-the-dark-2020-comes-to-a-celebratory-end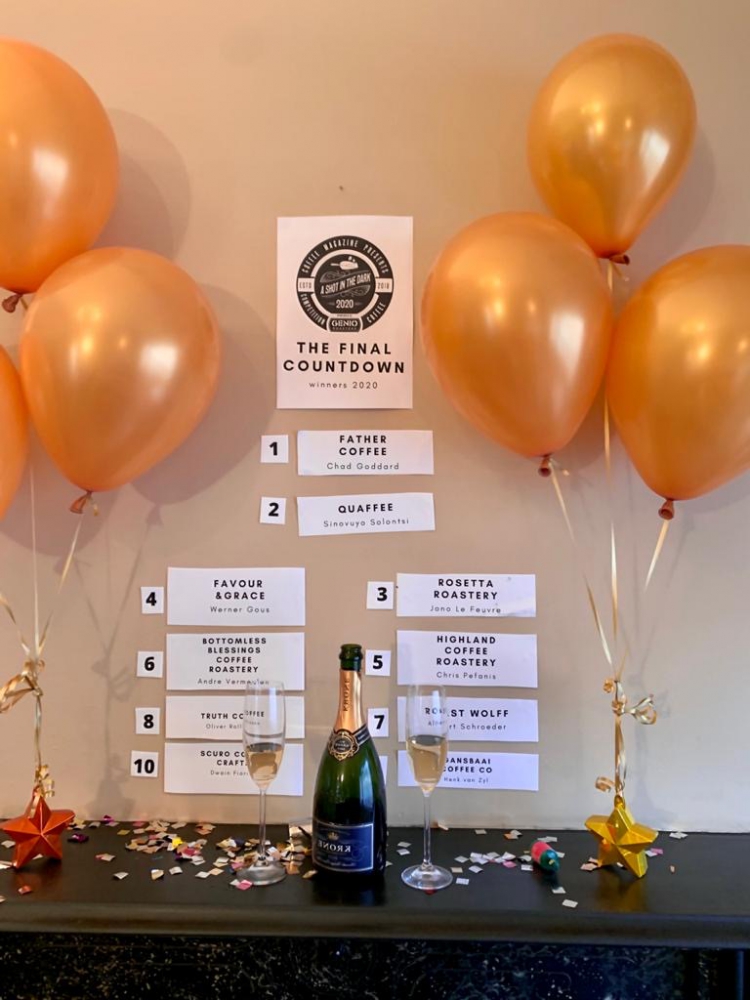 If you have any other queries please feel free to email Mel or Iain from Coffee Magazine!
A Shot in the Dark is proudly brought to you by the following Sponsors: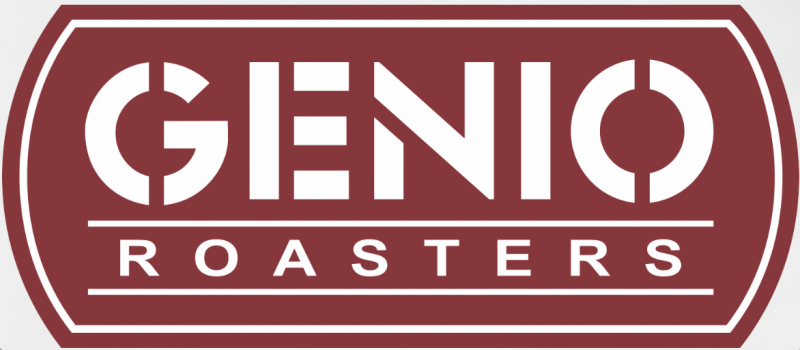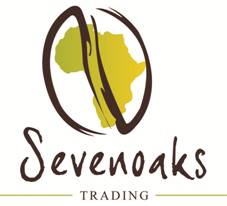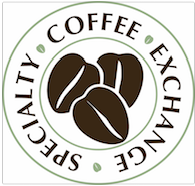 Got something to say? Then leave a comment!
---
WINNERS: A Shot in the Dark 2020 comes to a celebratory end!
Friday, 31 July, 2020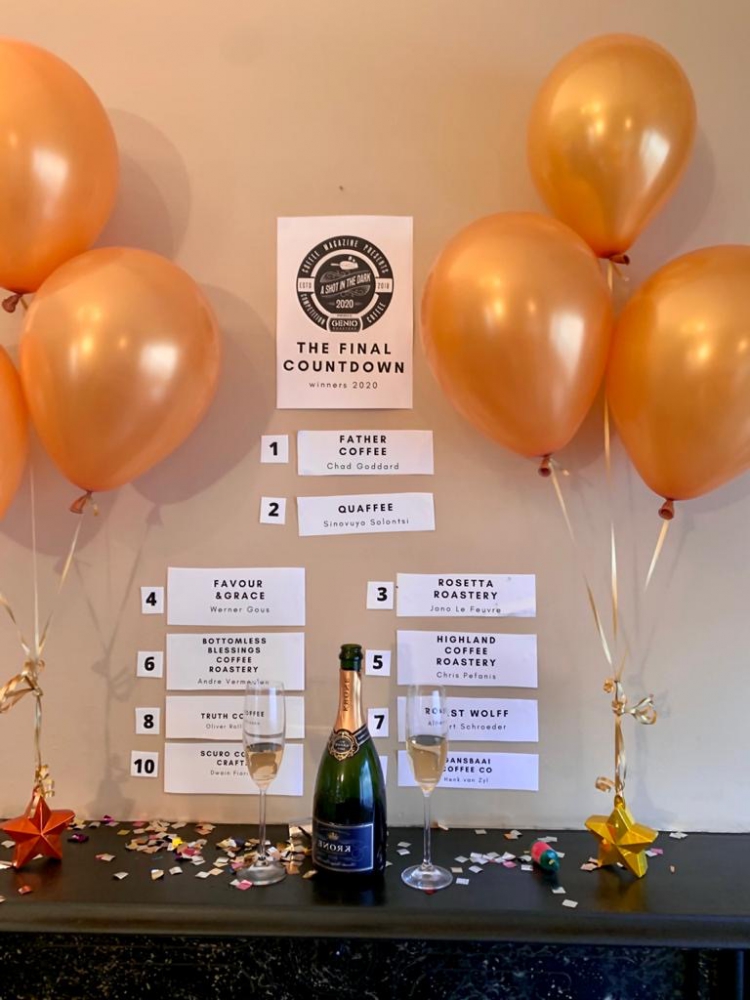 After an intense 4 day long reveal process, the winner of South Africa's premiere coffee roasting competition, Coffee Magazine's A Shot in the Dark presented by Genio Roasters, was finally announced to a live audience yesterday, and racked up to just under 1000 views on IGTV within a few hours.
48 Coffee Roasteries from around Southern Africa began the competition in April 2020, each receiving the exact same specialty coffee, a Guatemalan micro-lot from Vulcan estates, courtesy of Sevenoaks Trading. Each Roastery then roasted the coffee in many different ways and submitted their best roast to the judges. These were cupped and scored and left 10 Finalists.
The Top 10 Finalists were then given another 2 tasks: To roast another specialty coffee, this time a Rwandan single origin from Baho coffee, courtesy of Specialty Coffee Exchange, as well as creating a blend for espresso from their first round coffee, the new specialty coffee and a third coffee from Uganda.
Remember all the Judging was done BLIND. None of the judges knew which roasteries were connected to the coffees they were tasting!
In the end it was Father Coffee from Johannesburg that most impressed the judges and claimed the title of A Shot in the Dark Champion for 2020, over Quaffee (Cape Town) as runner-up and Rosetta Roastery (Cape Town) in third position.
"We are so happy to be in first position!" says Tapuwa Gwandure from Father Coffee, the roaster responsible for the winning entry. Tapuwa's roast was voted the best internally by the team at Father Coffee, under the guidance of Chad Goddard, who said: "We have roasted quite a lot of the Rwandan Buguoyi coffee so it was a relief to get it as the Finals coffee. We don't roast a lot of Guatemalan. It was harder to find nuance in that coffee and of course, blending is always a challenge, but the bulk of what we sell is blended coffee, so the goal is to find what extracts at the same rate and also to find a place for the Ugandan and you need to use it quite sparingly and use what it has to offer."
The Winners of A Shot in the Dark presented by Genio Roasters win An Origin Trip with Coffee Magazine, 60kgs of specialty coffee from Sevenoaks Trading, a R4000 Genio Roasters hamper and tool set as well as the floating A Shot in the Dark winners shield.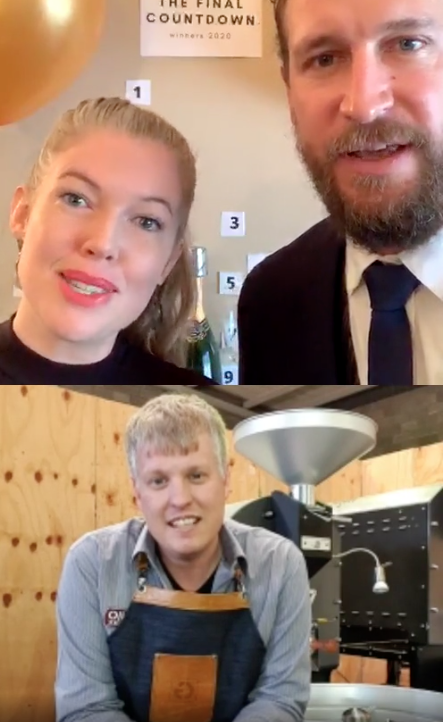 The Final Top 10 positions for A Shot in the Dark 2020:
Father Coffee
Quaffee
Rosetta Roastery
Favour & Grace
Highland Coffee Roastery
Bottomless Blessings
Roast Wolff
Truth Coffee
Gansbaai Coffee Co
Scuro Coffee Crafts
Got something to say? Then leave a comment!
---
A Shot in the Dark 2020: 5th & 4th Places
Wednesday, 29 July, 2020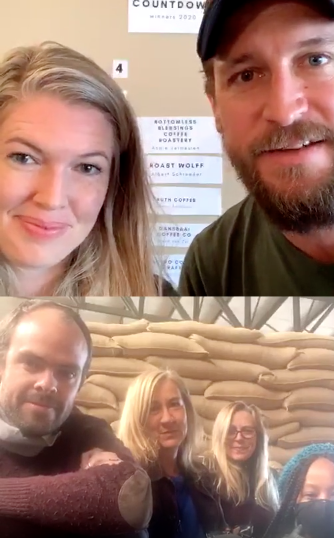 On Day 3 of the big reveal we chatted to the incredible team from Sevenoaks Trading.
When asked how they decided on the beautiful Guatemalan coffee (from Jesus Recinos of Vulcan Coffee) the roasters received in the Preliminary Round, Carol Corlett, head of the team, answered simply, "Because it's my favourite coffee!". From a woman who tastes amazing coffees from around the world on a daily basis, that is high praise indeed. Apart from the wonderful coffees, Guatemala proved the best origin country to visit because of the people and hospitality, "I lost my heart in Guatemala." (Don't you want to try this amazing coffee!!!)
Sevenoaks have got some exciting new Ethiopian coffees that have just arrived and some delicious offerings from Nicaragua are set to arrive in October, so get in touch with them ASAP!
We also chatted to Mike MacDonald who heads up the Cap Town branch of Sevenoaks Trading and has been part of the ASITD Judging Team since year One. He explained the evolution of the scoresheet and how his mind is constantly blown at what the roasters get out of these coffees!
Congratulations to the roasters who placed 4th and 5th!
How long have you been roasting coffee and how did you get into it?
10 months. I was a silent partner in an 'on the side' roastery where I observed the craft and later learned the craft through literature and other sources available.
Why did you enter A Shot in the Dark?
There were nice prizes, haha. We took a shot 'in the dark' at competing against the best, and trusted that favour, grace would be displayed in our successes.
What was it like to work with small quantities of these delicious coffees?
Challenging; with only a limited number of roasts, all variables could not be tested - so good planning, variable elimination and many cuppings was our go to solution.
What was your biggest challenge and biggest lesson from this process?
Our biggest challenge was blending for an espresso and tasting 5 to 10 shots a session. Our biggest lesson was that you can't test all variables, so eliminate some early. (Ed's Note: Favour & Grace scored the highest in the Espresso Blending round!)
5th: Highland Coffee Roastery - Chris Pefanis
How long have you been roasting coffee and how did you get into it?
I started late in 2009, after buying a bakery in Clarens and realising freshly roasted coffee would be a perfect compliment to fresh bread.
I thought to myself, "I love coffee, so hard hard could this be?".
Little did I know that that would be the beginning of a continual learning experience, and that it was quite a bit more difficult than I initially suspected!
Why did you enter A Shot in the Dark?
Entering a competition is kind of a test of my abilities as a roaster. One can get a bit caught up in one's bubble, and it's helpful having an impartial test of your abilities.
What was it like to work with small quantities of these delicious coffees?
It's tricky to have a very limited quantity to work with. The pressure to get a good roast almost right from the first batch is high, especially when roasting on a larger roaster. My smallest batch I am comfortable roasting in my 5kg machine is 2kg, so the 10kg batch gave me 4 test batches and 1 final to submit.
What was your biggest challenge and biggest lesson from this process?
The biggest challenge I think was the limited amount of greens supplied. Getting used to a new coffee is a trial and error process, so the margin of error is narrow. Light roasts are also always a bit of a challenge, especially when they're being judged! Refining my ability to roast a great light roast is my most important lesson learned.
Got something to say? Then leave a comment!