We couldn't be more happy with how Creative Coffee Week turned out. It was terrifying and we were very nervous that we wouldn't be able to get the right coffee people together, but in the end it worked out alright. In fact, it worked out better than we could have have ever hoped. The sessions were stimulating, the debate was robust and the sharing was open and relaxed. It was the moments in between the Workshops where we could look around and see people interacting and learning from each other that confirmed that, for us, it was a success, as our SA Barista Champion Winston Thomas would say, it was a "self-defined success." We are extremely grateful to the coffee professionals who travelled from across the country to be in Durban, the people made it and will continue to help this platform grow.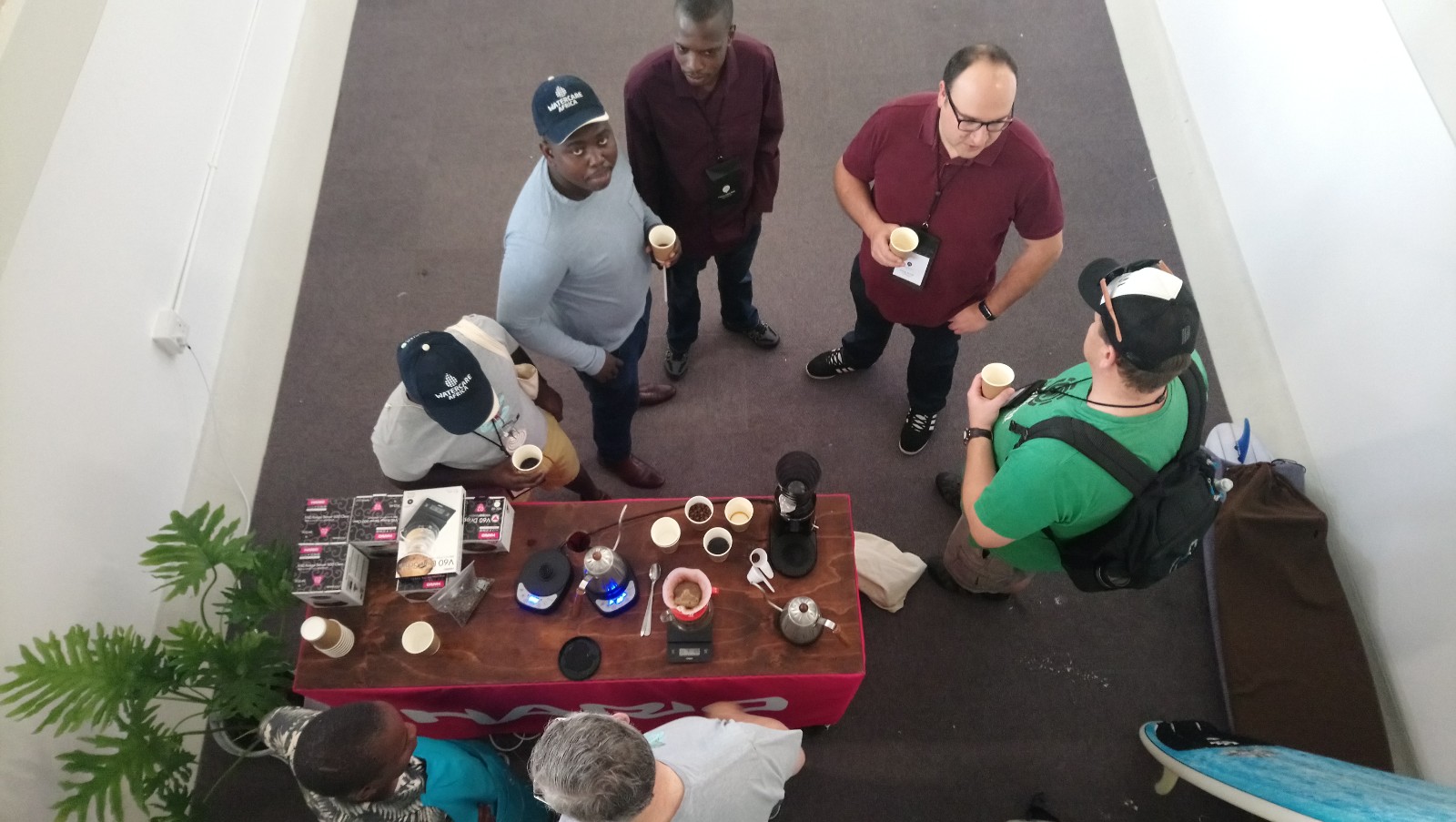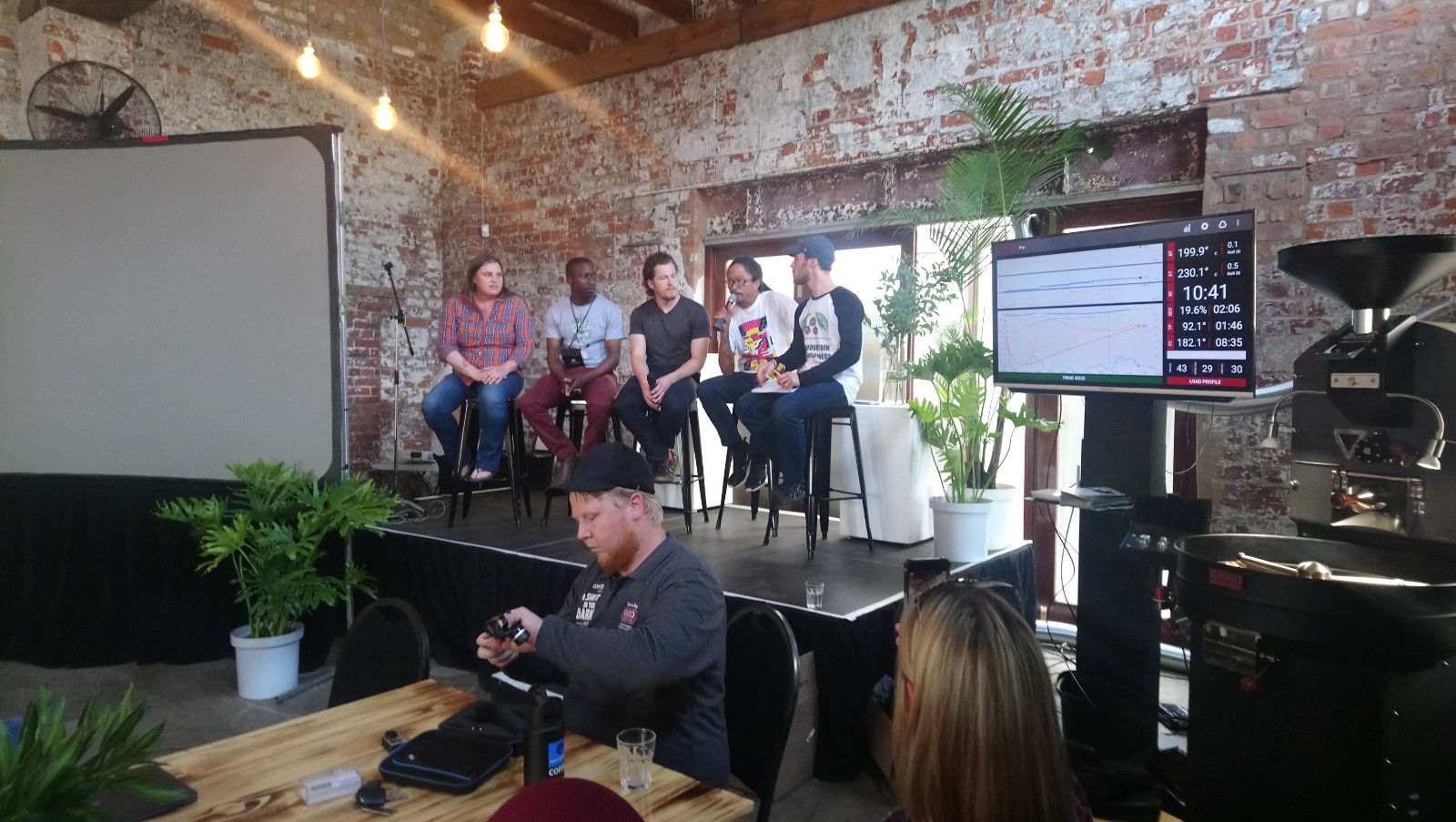 For stories and adventures from the week direct from the people who were there, look up #CreativeCoffeeWeek on social media.
We also launched SA's first roasting competition, A Shot in the Dark, with Genio Roasters and Speciality Coffee Exchange. Bringing 12 Roasters from across the country together to discuss technique and stories from behind their roasters was a truly special moment. The trailer by D4 Productions is below and we look forward to the full documentary which will drop in the next week or so!

The Coffee Magazine Awards ceremony is only days away and the nominations are out! The CMAs will be handed out at the Creative Coffee Week's Gala Dinner presented by Selati on Saturday 29th July at the Ushaka Aquarium with the who's who of the Coffee Industry, Local and National Government and Business leaders attending.
This is the Coffee Magazine Awards :) The lists were nominated by our team. This is just the beginning of building a platform that inspires and celebrates the South African coffee industry. We look forward to seeing how it grows and evolves with collaboration, new categories and future nominees in the coming years.
Dedication to Education Award
This awards is handed out to the person or company who has dedicated their time to coffee education.
Nominees:

Carol Corlett - Sevenoaks Trading - Green Bean training and Q Graders 2018 courses.
Johnson Sehoro and Lizaan Alberts – Ciro: Deaf Barista training programme 2017/18.
Shaun Aupiais – Red Band Barista Academy and ongoing training in E Cape.
Lani Snyman – Ciro Beverage Solutions: Unisa Barista skills course, SCA and AST training in SA.
Jaco De Wit – Roast Republic: Barista Business Incubator Project
David Basset – Woza Coffee - Empowering unemployed people through coffee.
Best Cafe Design
The spaces created for coffee add equally to the experience of enjoying that coffee. These are the nominees for the best designed Cafe spaces in South Africa:

Big Dog café by Terbodore - Franschoek
Naked Coffee – Sandton City
Deluxe Coffee Works Roastery - Buitenkant
Industrial Coffee Works - Centurion
Truth Coffee - Buitenkant st
Father Coffee - Rosebank
Excellence in Coffee Award.
This Coffee Professional strives for and achieves excellence in their chosen area of the Coffee Production Chain. They are innovative, are recognized as a leadership figure in their field and are constantly inspiring others around them.
Donovan McLagan - Urban Espress
Jonathan Robinson – Bean There
Ishan Natalie – Starbucks
David Donde – Truth Coffee
Cuth Bland – Bean There
Charlie Denison – Cultivar Coffee
Neil Maree – Genio Roasters
Best New Cafe
Café's are meeting places, they are spaces of community, business meetings, collaborations and first dates. We see new Café's opening every month and the standard is increasing year on year – from better equipment, higher quality beverages, better service, to choice of design and outfitting, to creative seating, flow and ambience. Great toilets and bathrooms, and a fitting menu. Most off all though the criteria for this was based on the Café that opened in the last 24 months that has created something special where before it there was nothing. The nominees are:
Ground Coffee House – Hilton
Skyline Coffee - Durban
Dear Maria – Bedfordview
Flynn Coffee - Johannesburg
Pauline's – Sea Point

Best New Roastery
This category seeks to recognize Roasteries that have opened in the last 3 years and are gaining reputations as up and coming in the South African scene
Pause Coffee - Wilderness, E Cape
Alchemy Coffee – Welgemoed, WCape
Faba Roastery – Bloemfontein, Free State
Humble Roasting Co – Durban, KZN
Thirdspace - Fourways
Citizen Coffee Roastery – Wynberg, CT
Tulip Coffee – Hermanus, W Cape

Best Alternative Brewing Experience
Aeropress, Chemex, Siphon or V60 pour-over to name a few! These are the nominees for the best alternative brewing experience in South Africa for 2018:
Travel Designer – Cape Town
EspressoLab Microroastery– Cape Town
Origin Coffee Roasting – Cape Town
Father Coffee - Rosebank
Vintage - Centurion
Barista Trainer of the Year
These nominees are the very best Barista Trainers in the land. They teach and inspire, they train and they serve. They impart wisdom learned from thousands of hours behind the espresso machine and their subject matter is technique, science, aesthetic and service.

Bilbo Steyn - Starbucks
Ishan Natalie - Starbucks
Khulekani Mpala - Wiesenhof Coffee
Shaun Aupiais - Famous Brands
Wency Masawi - Nino's
Johnson Sehoro - for Ciro Beverage Solutions

Coffee Personality of the Year
These coffee professionals approach whatever they do with optimism, effervescence and inspiration. They fly the flag of the coffee community high and get involved in all areas, remaining wonderful throughout.
Angeline McLagan - Urban Espress
Chad Whitby - Colombo Coffee
Nicodemus Nabakwe - Sevenoaks Trading
Sihle Magubane - Sihle's Brew
Harry Mole - TriBeCa
Mike Chizeya - Micoffee
Coffee Team of the Year
The Coffee Team of the Year award recognizes that it is people that make a coffee company great – From the Owners who create a happy, respectful and creative ethos, to the staff who live the brand daily. The successful team is one in which all the people in the space from the lowest to the highest uphold the same values and consistently serve with excellence and are rewarded well for doing so.
Lineage
Rosetta Roastery
Bean There Coffee Company
Starbucks
Truth Coffee
Tribe Coffee
Colombo Coffee & Tea
Cafe of the Year
This award goes to the establishment that has consistently created an amazing cafe experience for its patrons, serves great coffee and food, with excellent service, has great ambience, design and most importantly, a loyal community of patrons.

Starlings - Newlands
Krust Café – George
Truth – Cape Town
Pablo Eggs-go-bar – Melville
Coffeeberry – PMB
Urban Espress – PE
Jason's - Greenpoint

Roastery of the Year
The nominees in this category are the Roasteries in South Africa that have forged the path for speciality coffee in SA. They continue to push the boundaries of coffee roasting by sourcing the best coffees, investing in the latest technology, by collaborating, sharing and engaging with the global roasting community, by educating, informing and inspiring their customers – wholesale and retail and finally, by putting the highest quality coffee into the market that can make South Africa stand amongst the best coffee roasters in the world.
The nominees are:
Rock & Roller
Rosetta Roastery
EspressoLab
Bean There
Father Coffee
Origin Coffee Roasting
Barista of the Year
Barista of the year is not limited to competitive coffee competitions but is the barista all-rounder. He/she is the barista who epitomizes what it means to understand, to respect and to serve amazing coffee experiences. They are masters of extraction, technique and technical understanding, but most of all they cherish that it's not just about the coffee served, but in the serving.

Nigel Kamhanda – Infood Jbay
Simnikiwe Mhkize - Rosetta
Winston Thomas - Independent
Ken Machenge - Tribe
Innocent Chakanyuka – Truth
Lydia Oyier - EspressoLab
This week we got the chance to roast some green coffee on the Gene Cafe home roaster from RYO Coffee!
The design is very user friendly and it doesn't require anything other than a standard electrical point. The instructions are super simple - just plug in, pour in the green beans, set the timer and push start.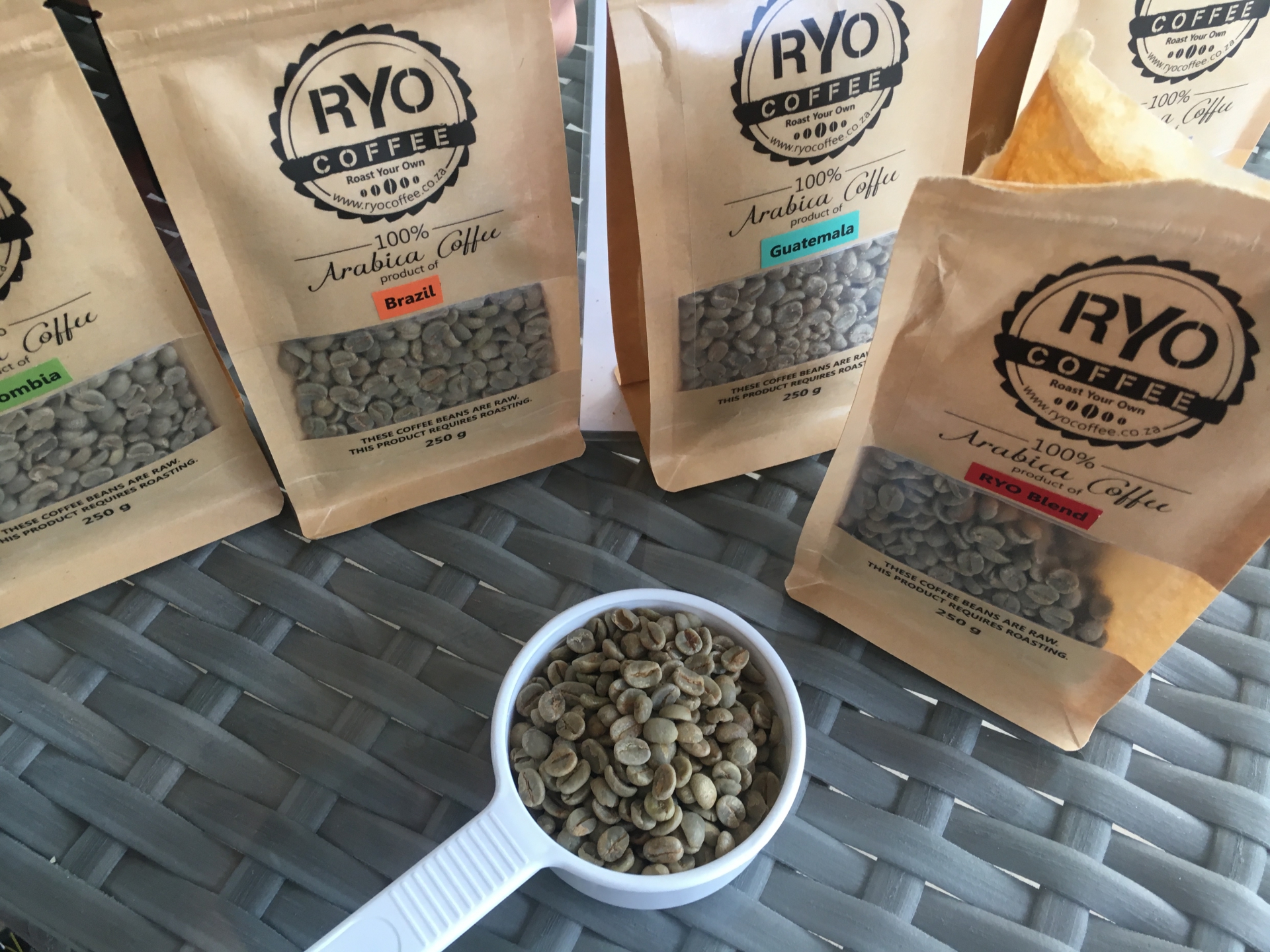 The beautifully packaged beans from RYO Coffee - so many to try!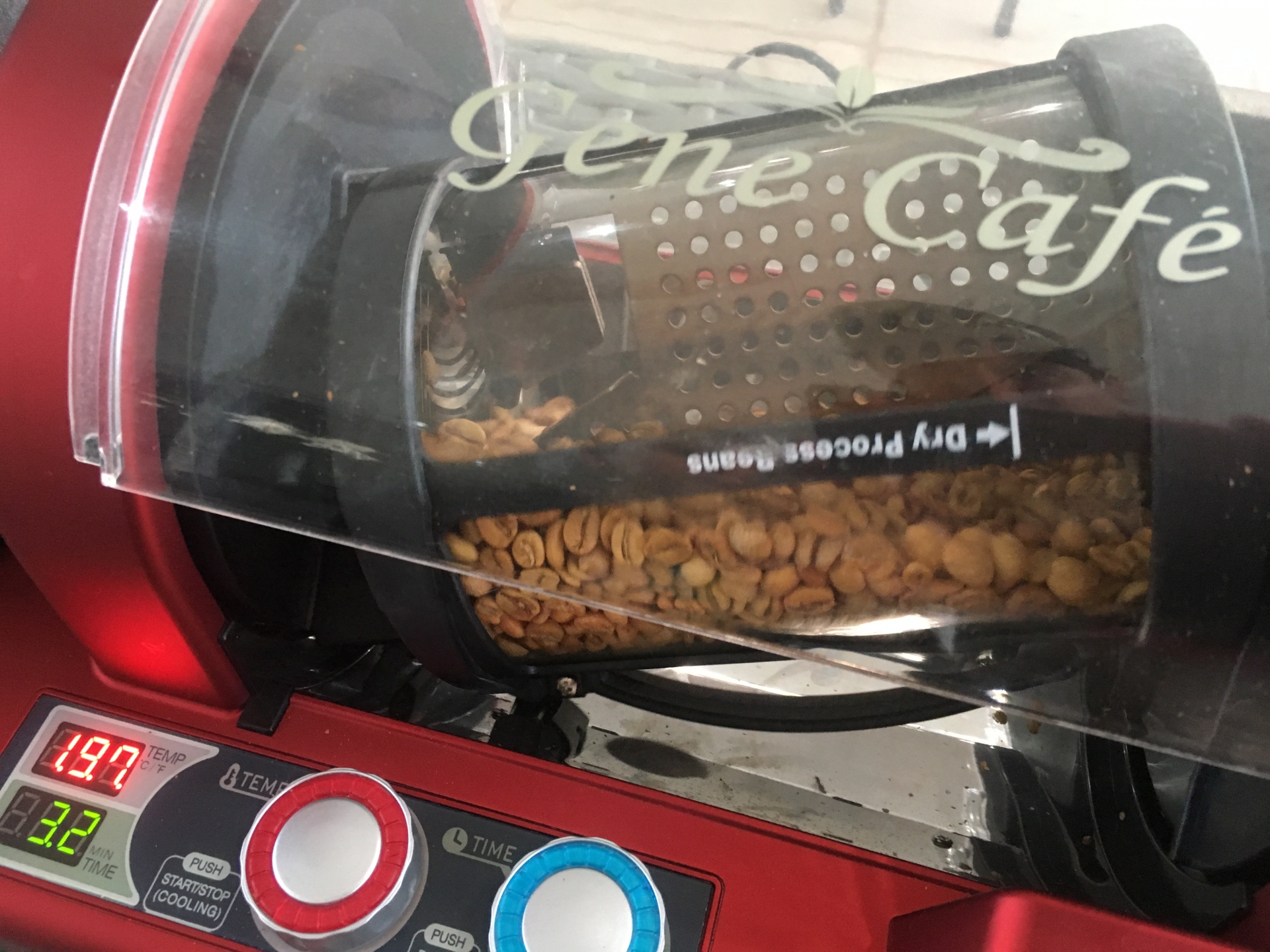 The dials are really easy to use - One for time and one for temperature.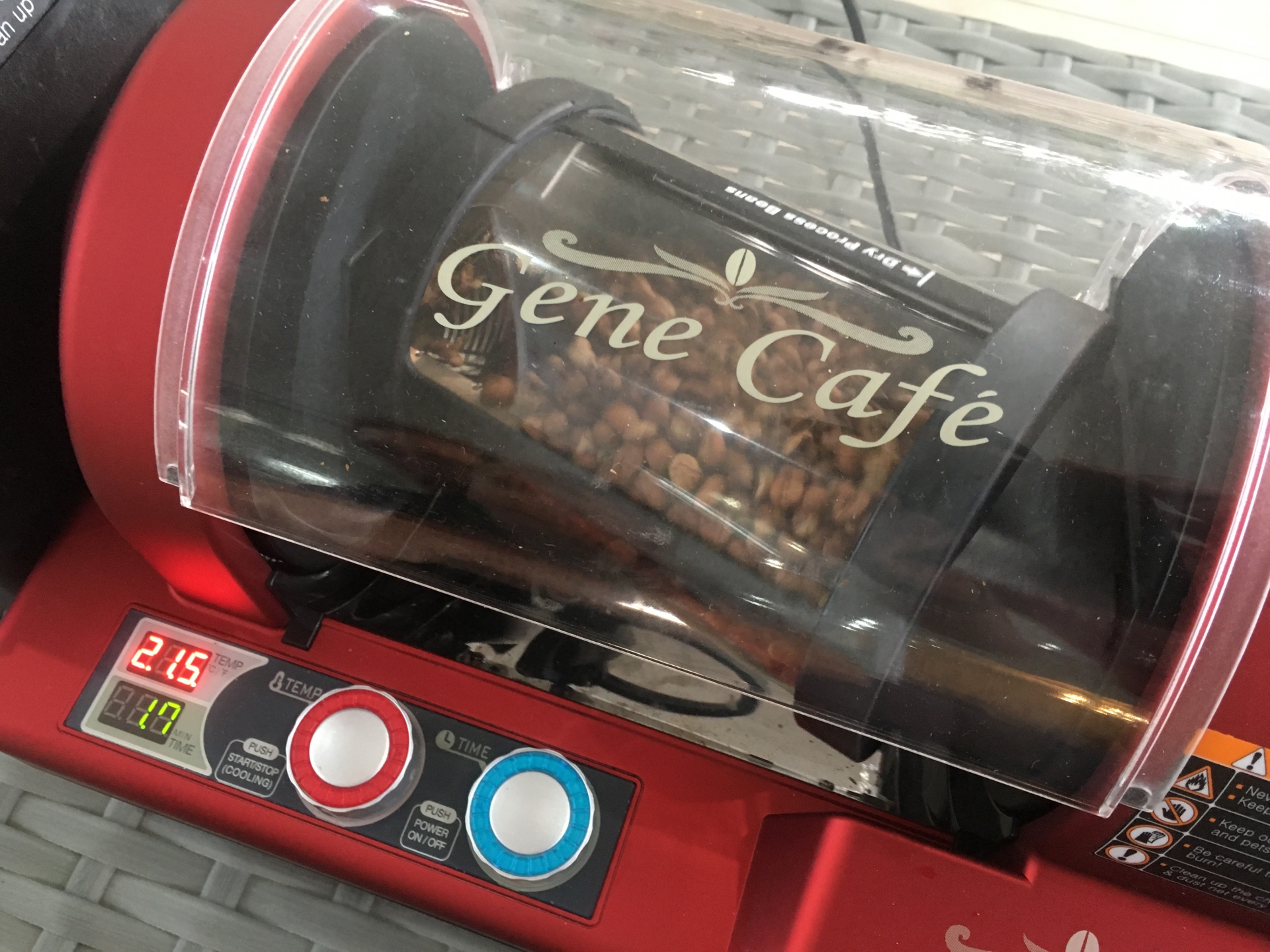 The off-axis caraffe, tumbles the beans around as the hot air roasts them.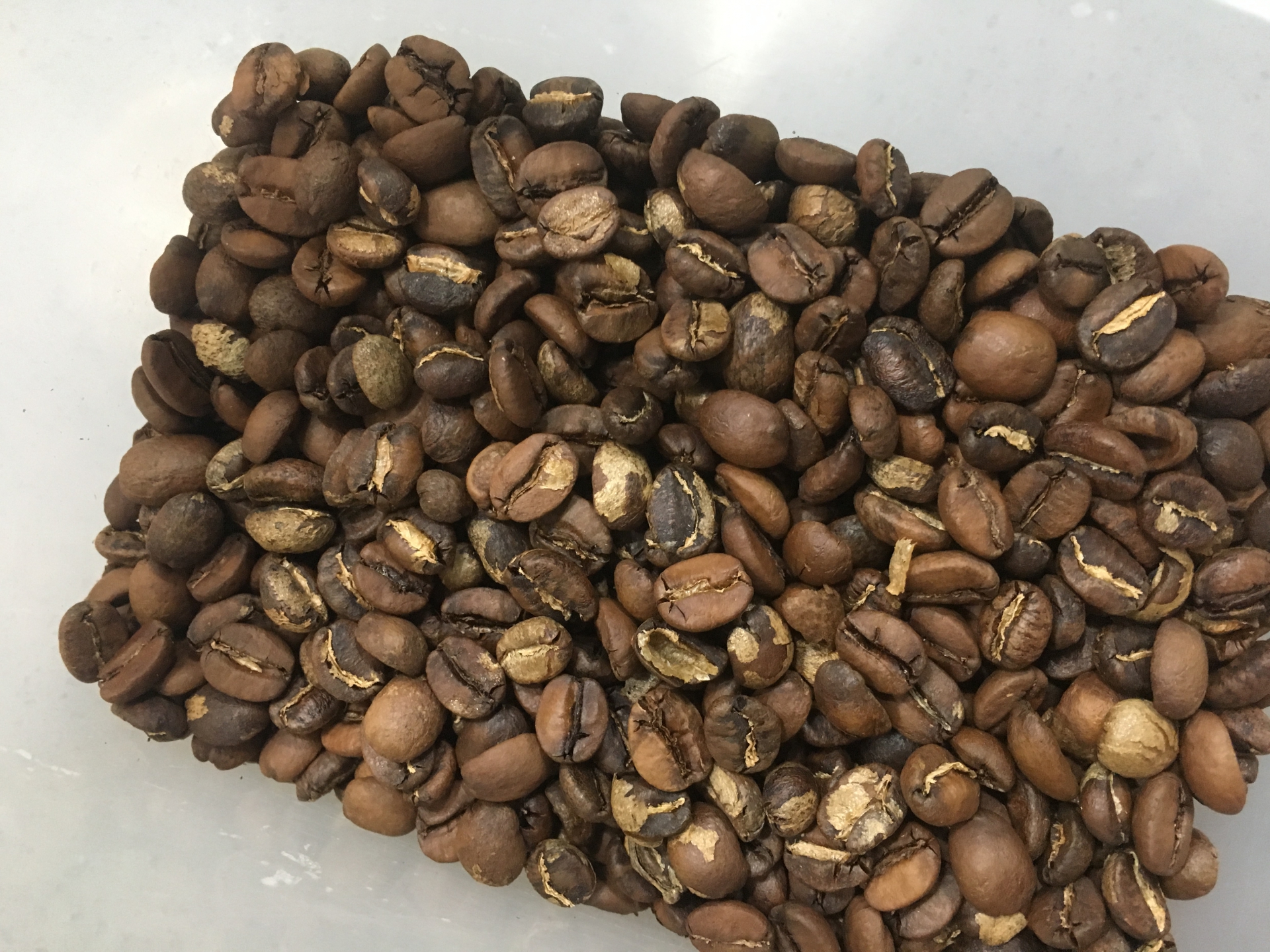 The first roast - the blend. Slightly underdeveloped, due to starting the roast from a cold start.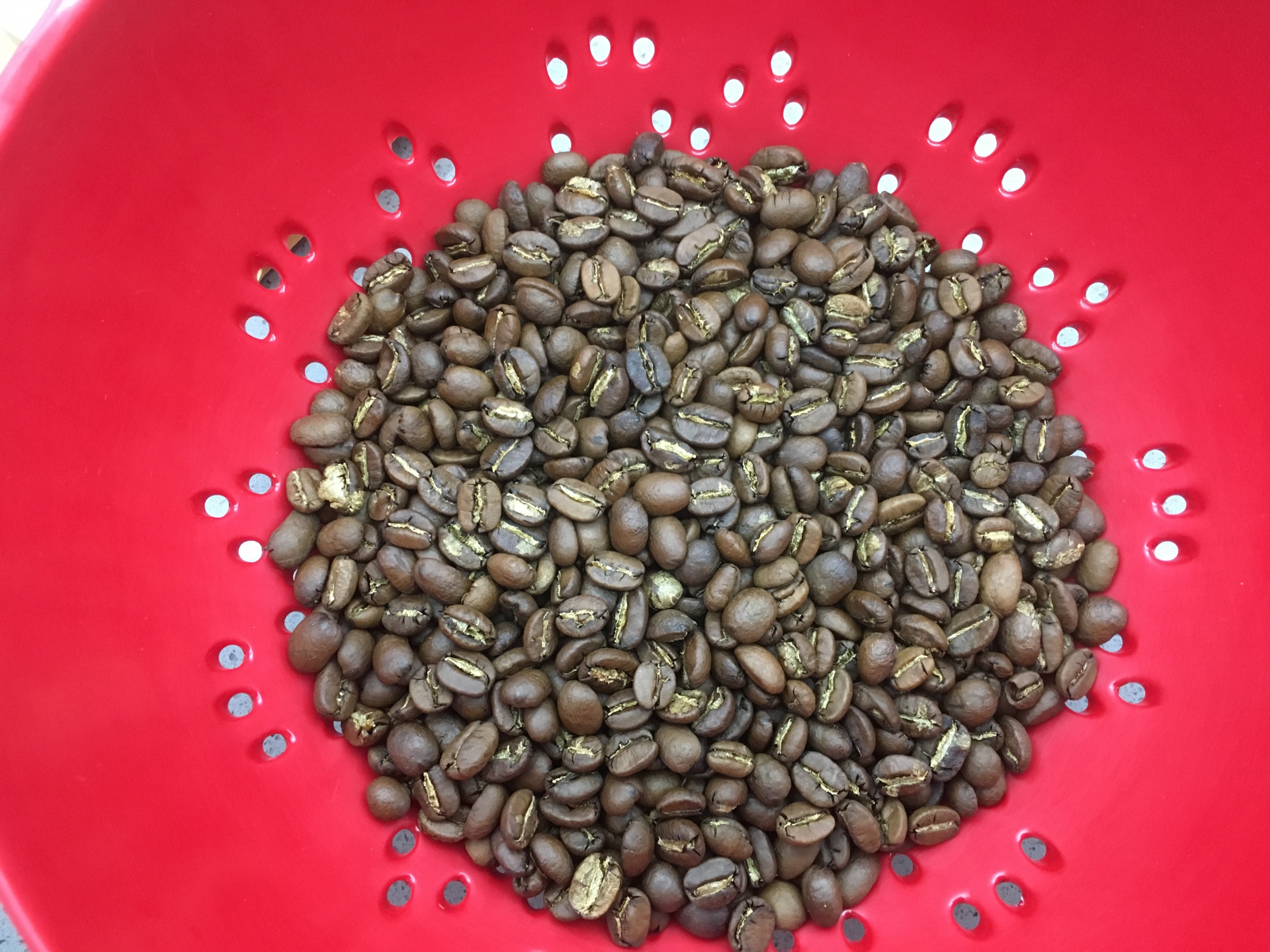 The second and third roasts, Nicaragua and Guatemala, came out much better!
The beauty of the Gene Cafe for me is that you can make it as easy or difficult for yourself as you like. You certainly don't have to be a Master Roaster to get some great flavours out of it, it's like all things coffee - your own preference. There are some simple tools and guidelines to roast to your preference and after just one roast, We got the hang of it and turned out the two single origins really beautifully.
Clean out the Chaff after every 2-3 roasts.
Start from a "hot" start - ie let the gene Cafe do a cycle with no beans in it to warm up.
The digital temperature reader gives the actual and target temp as you go, so you can keep an eye on it as you go. We actually extended the roast time on both single origins slightly as a result.
You can also easily extend or shorten the time using the time dial - a really great feature!
Check out https://ryocoffee.co.za/collections/roasting-equipment/products/gene-cafe-electric-coffee-roaster-cbr-101 for more info on this cool little home roaster!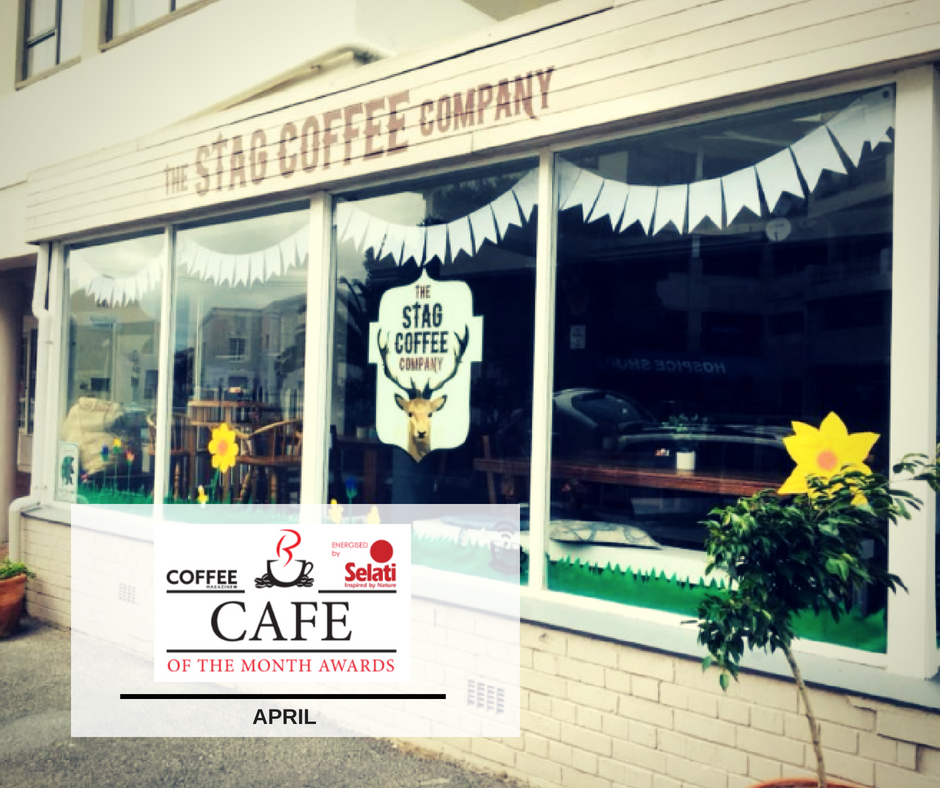 Shop 6 Recreation Rd Fish Hoek
7975 Cape Town, Western Cape
---
How did you get into coffee?
It's a long story but to cut it short... I had just returned from the UK and started working in seapoint, I drove past a little coffee trailer and no matter what the weather was someone would be standing chatting over a cup. I love coffee and have always wanted a coffee shop and so a trailer was a great start, or Tuk Tuk in my case was the next best thing.
What was your motivation behind the name and this of your coffee shop?
I lived on a farm in the UK and had wild deer running through the fields, I have always had an interest in wild life and the outdoors. I played on the name of the deer or antlers and eventually settled on The Stag Coffee Company.
What is your favourite part of owning a coffee shop?
Best part of owning a coffee shop, would be the interaction between customers. I enjoy seeing great service and training my staff to meet the standards that are expected. We have loads of regulars who come in and have seen the value in what we are doing in the Fish Hoek valley and our community.
If you can highlight one moment in this coffee journey that you consider your best, what would it be?
About 8 month into the journey I was sitting in my office and it hit me... it has worked. There's nothing better than hearing a full shop and people enjoying themselves. There's lots of highs and lows but to hear and see people coming in makes it all worth while. We like to think of the shop as a home away from home.
Tell us about your team!
My Manger Colwynne Jones has been a massive part in our journey and has been with us from the start at the Stag. We value and appreciate her and she's always here to keep me on my toes and in check.
Collen is one of our incredible baristas and has helped get us get to where we are today. He has impressed our customers with his awesome coffee art that everyone raves about.
Duncan is our other barista with lots of great skills too, he has improved so much since he has started working for us. He's great with our customers and always happy to lend a hand.
Let's not forget about our waiters and waitresses that arrive to work everyday and build great relationships with our customers.
Kumbi, Elizabeth and our kitchen staff work super hard and play a big part in our success. 95% of our products are made in house with quality ingredients, so they are always busy with a task at hand.
My business partners Ellen and Peter Doyle have been incredible with setting up menus, food knowledge and business advice.
And finally my parents Cynthia & Grant my brothers and my extended family. They all know who they are. I wouldn't have been able to live this dream with out them putting in endless hours of work cooking, painting, fetching and sharing or all their knowledge and expertise.