Creative Coffee Week: Interview with Colin Harmon
Wednesday, 19 June, 2019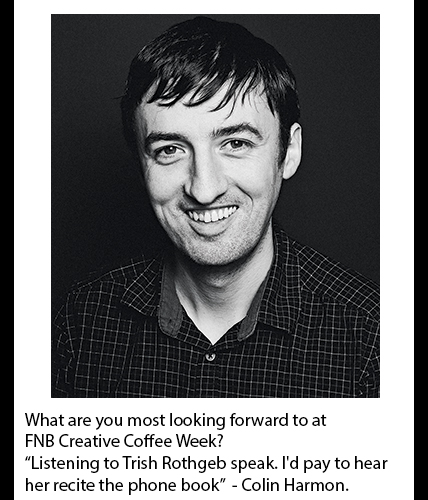 Best selling coffee author Colin Harmon will be one of the International Coffee Celebrities speaking at FNB Creative Coffee Week, in Durban at the end of June.
Colin Harmon is a four-time Irish Barista Champion and Owner of Dublin's 3fe Coffee, one of the world's most innovative and progressive specialty coffee shops. Colin will be one of four International guest speakers who will share their knowledge on all things coffee in Durban later this month. The others include Trish Rothgeb ( Wrecking Ball Coffee – San Francisco), Tesfaye Bekele Degaga (Gujji – Ethiopia) and Stefaan Esprit (BWT – Belgium).
Colin is the author of the best selling book, "What I know About Running Coffee Shops" which quickly sold out in South Africa and is excited to visit South Africa and Durban in Particular.
Colin, What are your expectations of South Africa and of Durban in particular?
I cancelled a trip to South Africa the year I started 3fe so I've been itching for an opportunity to get down since. There's a large South African contingent in Dublin and they've all told me great things about Durban. I can't wait to get down and meet the folks driving the specialty coffee scene there.
Your book "What I know about Running Coffee Shops" quickly sold out here. Have you had similar reactions to the book elsewhere in the world? What do you think makes it so relatable?
It's taken me by surprise really, it wasn't supposed to take off the way it did. We've sold over 22,000 hard copies as well as 5000+ ebooks and theres also been a Russian version published. Right now we're working on Indonesian, Japanese and hopefully Spanish too in the near future. The greatest compliment I've gotten from people is that they can relate to the content no matter where they are in the world. Thats what's great about coffee, its such a wonderful way to bring people together.
The SA coffee community is extremely excited to meet you in person! Can you share a few insights about what you'll be sharing at Creative Coffee Week in Durban?
I'm hoping to learn as much as teach when I come to Durban. The great thing about these sort of events is the discussions that come from them. Every time I visit a new country I come home with lots of ideas!
Do you have any idea of the SA coffee market or will this be a completely novel experience for you?
I really don't know what to expect, I've purposely not done much research either so I can enjoy to the full surprise. I do know that the South African coffee community have always been great fun at the international events I've attended so I'm expecting to have a great time and make lots of new friends!
What are you most looking forward to at Creative Coffee Week?
Listening to Trish Rothgeb speak. I'd pay to hear her recite the phone book.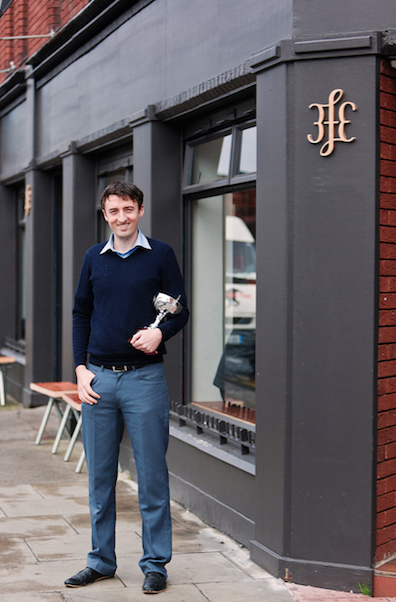 Colin Harmon (3fe Coffee – Dublin), Trish Rothgeb ( Wrecking Ball Coffee – San Francisco) Stefaan Esprit (BWT – Belgium) and Tesfaye Bekele Degaga (Gujji – Ethiopia) are amongst the International Guest Speakers at Creative Coffee Week, to be held in Durban 27-29 June. For more information and tickets visit www.creativecoffeeweek.com.
Got something to say? Then leave a comment!
---
A Shot in the Dark: Finals Round Update
Thursday, 13 June, 2019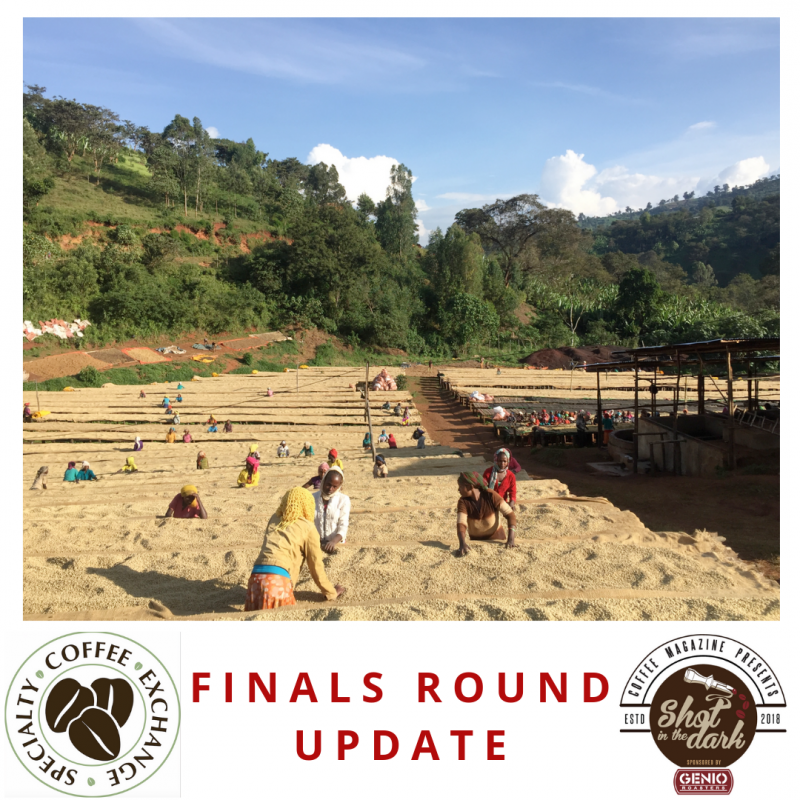 Excitement is building as Coffee Magazine's "A Shot in the Dark" presented by Genio Roasters, enters its Final Round. This week the 10 Finalist Roasters received their competition coffees and instruction for their 2 roasting tasks, and what coffees they are!
The supplier of the Finals Round coffee is Speciality Coffee Exchange and Grant Harrison was very excited to reveal that the coffee for the Cupping task is a Natural Ethiopian Guji Uraga, which is cupping at over 90 points! Grant cupped the coffee in Addis just a few weeks ago was very excited to share the information with us.
"Guji Uraga is an exceptionally high quality coffee bursting with flavour, complexity and a perfectly layered structure. It possesses all of the characteristics that we're looking for from an Heirloom Ethiopian, and for Shot in the Dark, we chose an exceptional natural processed lot." Said Grant.
Roasters all received this green coffee and they will try to roast it to its fullest potential, taking into account the feedback from the Judges in the Preliminary round. This 90plus will be scored using the Q-graders cupping protocol, exactly the same as the preliminary round. But wait there's more! Because this is the Finals, the Roasters will also be tasked with a second task: creating a blend for espresso – from the Tanzanian coffee used in the preliminary Round (supplied by Sevenoaks), a SL 14 and SL28 Ugandan Sironko Bugisu A, and a touch of the Uraga, if they choose to.
The Top 10 competitors will be submitting 500g of their Ethiopian Uraga for cupping and 500g of their Ethiopia/Uganda/Tanzania blend for espresso at Creative Coffee Week where the Finals Round will be judged by none other than Trish Rothgeb of Wrecking Ball Coffee Roasters, San Francisco.
| | |
| --- | --- |
| Region | Guji, Uraga |
| Processing | Dry Process (Natural) |
| Drying Method | Raised African Beds Sun-dried |
| Harvest date | Jan 2019 Arrival at Kerchanse Mill. |
| Lot size | 100 |
| Bag size | 60 KG |
| Packaging | GrainPro Liner |
| Farm Gate | Yes |
| Cultivar Detail | Heirloom Cultivars |
| Grade | 1 |
| Appearance | .6 d/300 gr; 15+ screen |
| SCA | 89 |
| Flavour Notes | Intense fruit notes like blueberry, peach and papaya nectars, with a chocolate covered, dehydrated orange slice finish.. |
Got something to say? Then leave a comment!
---
The Barista Sisa
Wednesday, 12 June, 2019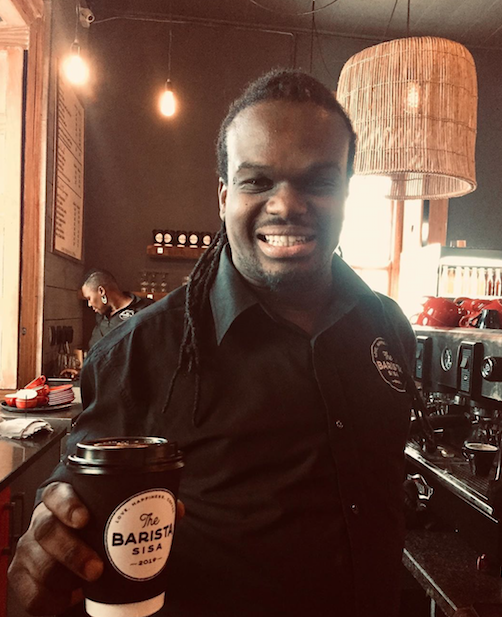 The Barista Sisa
Sisa Mapetu started out as a waiter in Port Elizabeth; today, he has his own coffee shop. The Barista Sisa journey started in 2010 – Sisa seized the opportunity to pursue a career in coffee, training as a barista and competing in the first ever Barista Championships in Port Elizabeth. He constantly grew his knowledge and passion for coffee with the long-term vision of running his own shop, and was even named Nelson Mandela Bay's top barista in 2011.
The competition helped to grow the coffee culture in Port Elizabeth, and The Barista Sisa coffee shop is a dream brought to life for Sisa Mapetu. He's passionate about growing the coffee culture in Grahamstown and sharing the love he puts into his coffee, and the happiness that it brings him with the coffee community. We chatted to Sisa and Melissa Roberts to find out more about his journey…
How would you describe your coffee shop to someone who's never visited?
Sisa: "The Barista Sisa is an authentically African, vibey coffee shop in Grahamstown, and thrives on adding love and happiness to every cup. We share the coffee experience with our customers and each one leaves the coffee shop with a feeling of love, happiness and coffee."
What makes The Barista Sisa special?
Melissa: "Our coffee shop showcases the African roots of coffee – coffee is African; it originated here and we want people to feel its roots deep in African soil. Sisa and his charismatic personality is the charming persona behind the brand that ensures each and every customer leaves feeling like they've made a friend."
Any favourite moments during your business journey?
Sisa: "I have so many! I'd say it was me competing for the first time in the Eastern Cape Barista Regional Championships where I came in second place and was crowned the Port Elizabeth Barista Champ – the highest ranked barista in Port Elizabeth. That was amazing! Meeting people who are passionate about coffee in the industry. They taught me so much about coffee and the importance of coffee in the world.
Coming to Grahamstown, where there was very little coffee culture and challenging myself to help develop it in the town. Opening The Barista Sisa was a very exciting journey and a very proud moment in my life. This has been my goal for so many years and after all my hard work, I have my name on the wall!"
Tell us about your beans or blends?
Melissa: "Sisa's Blend is our signature coffee blend. It's a blend of beans from three different African countries. A full-bodied coffee with a floral aroma and fruity side notes, with a lovely smooth, dark chocolate finish. We sell the beans in 250g bags as well so that our customers can bring the love, happiness and coffee of The Barista Sisa into their homes no matter where they are!"
What do you like best about your job?
Sisa: "Serving a coffee that wows the customer. Something I would love to drink myself and seeing how it changes someone's day and brings them back to my coffee shop again and again. I see how I can add something to each person's life with my coffee – brightening their day, making them smile with cool latte art, or giving the Rhodes University students a pick-me-up during their study breaks.
My team at The Barista Sisa inspires me. I love being able to share my knowledge with them and growing their passion and excitement for the industry. I want to share this with everyone as there is so much more to coffee than just making and drinking it. Importantly, what excites me is the journey from bean to cup and the process that I, as a barista, go through to make a great cup of coffee. The excitement is focusing on the process, the different seasons and the weather and how they affect the consistency of the grind and the extraction of flavour from the bean. The intricacy of the art of making and serving coffee excites me every day!"
You can visit The Barista Sisa at 38 Somerset Street in Grahamstown, or follow them on Instagram at @the.barista.sisa.
Got something to say? Then leave a comment!
---
FNB CMA Reader's Choice Nominees 2019
Tuesday, 11 June, 2019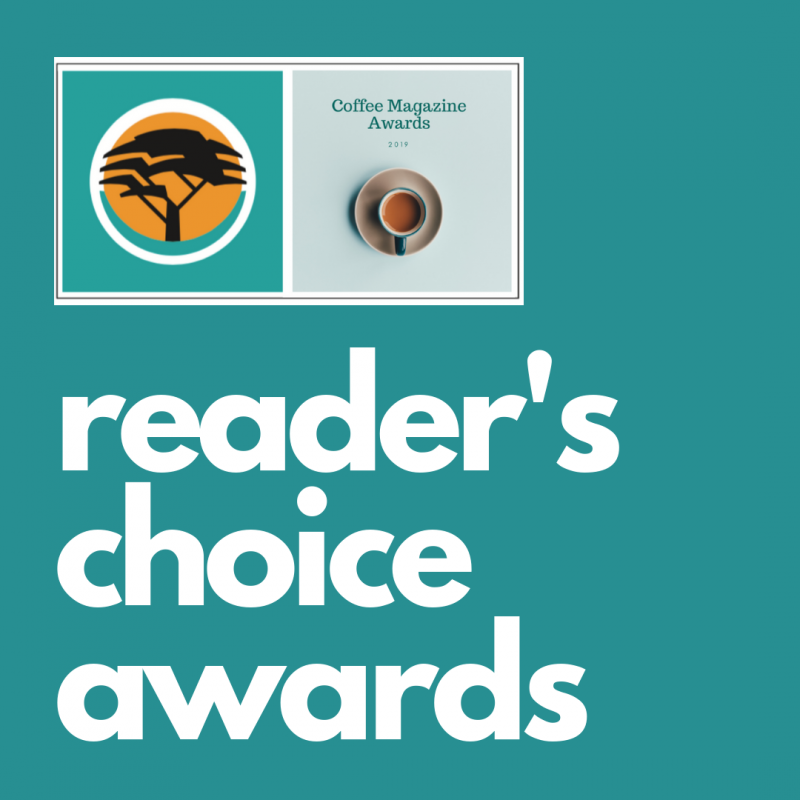 We asked and you answered!
These are the cafes and franchises with the most loyal customers. Readers could vote through our website and our social media and these were the names that came up the most! Well done to these coffee spaces that have created communities who are proud to call you their favourite.
You can help determine the winner by voting for your favourite from these lists in the comments below.
Favourite Cafe
Fàbrica - Sunningdale, Durban
Heavenly Coffee - Centurion
Coffee@Work - Mossel Bay
Bloemfontein Coffee Roasting Co.
Salt Rock Coffee Company - KZN North Coast
Urban Espress - PE
The Talk House Cafe - Westville
Favourite Franchise
Bootlegger Coffee
Seattle Coffee Company
Starbucks
Mugg&Bean
---
Well done to all the Nominees! The Winners will be announced at the FNB Coffee Magazine Awards at Creative Coffee Week.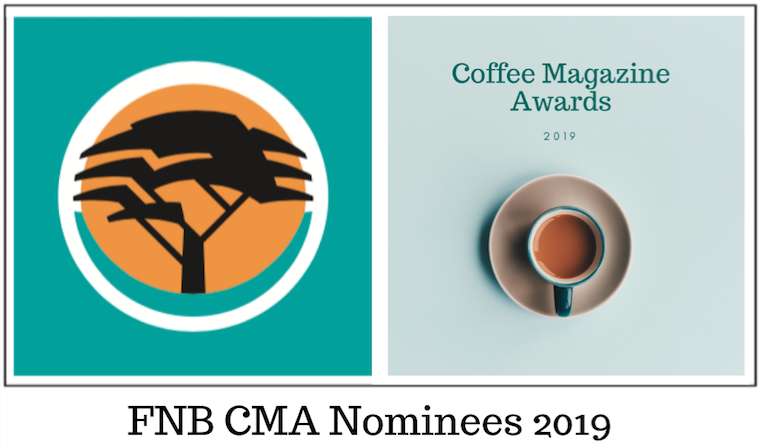 If you liked this article, then you may also like these:
Got something to say? Then leave a comment!
---
Discover Great Coffee Club: Special Edition
Monday, 10 June, 2019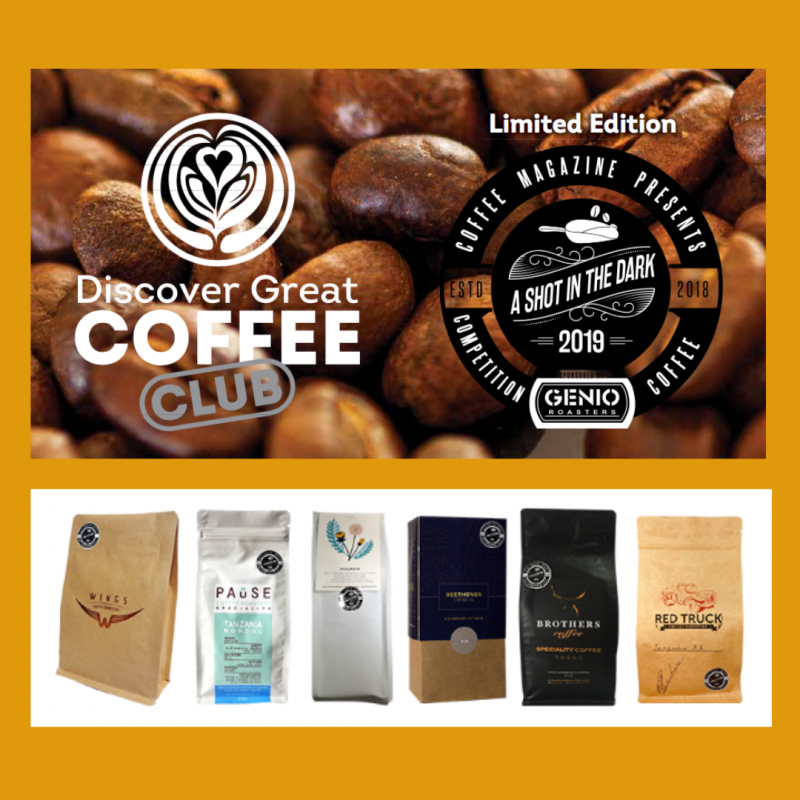 Got something to say? Then leave a comment!
---
Win an FNB Creative Coffee Week Home Barista Ticket!
Thursday, 6 June, 2019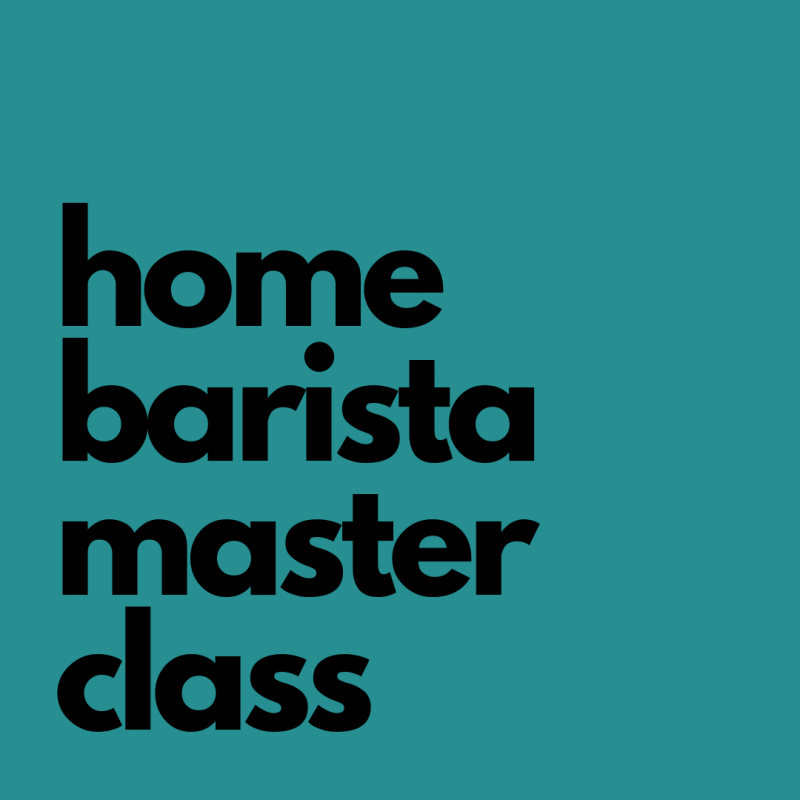 Winners:
Veronica Tsimakwane
Sarah Byrne
Rob Anderson
Well done!
---
Calling all Home Baristas and Coffee Enthusiasts! This ticket gets you entry to an exclusive Coffee Masterclass. Only 20 spots available and we have a couple to give away! Just fill in the entry form below.Please note, FNB Creative Coffee Week takes place in Durban. This Home Barista Ticket is for Saturday 29th June.
Home Barista Workshop: Espresso extraction, milk manipulation and basic latte art with an International Coffee Professionals on 4 different espresso machines.
Manual Brewing Masterclass
Entry to Innovation session: See the latest and greatest coffee gadgets.
Limited Edition Creative Coffee Week Tee shirt (worth R250)
Date: Saturday 29th June 2019
Venue: Creative Coffee Week HQ, The Haystore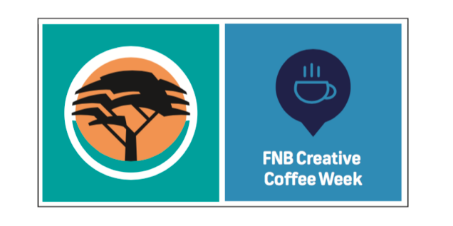 Home Barista Masterclass
Got something to say? Then leave a comment!
---
Serving Coffee and Second Chances
Wednesday, 5 June, 2019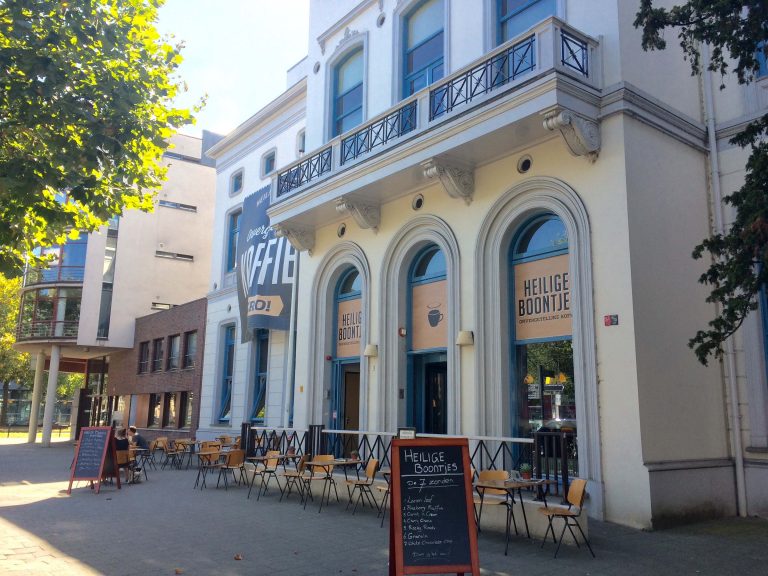 Heilige Boontjes is the Dutch expression for 'goody two shoes', and literally translated, means 'holy beans'. It's also the name of a café and roastery in Rotterdam in the Netherlands where ex-cons and the socially disadvantaged can get a second chance at reintegrating into society by working in the café and roastery, learning valuable skills in the process.
Social worker, Rodney van den Hengel, started the social enterprise together with police officer, Marco den Dunnen. Heilige Boontjes helps troubled youths who are trying to put their criminal pasts behind them, but struggling to find a job, due to lack of skills or their criminal record.
The participants receive counselling, help with managing their income, barista courses and roastery training, and they also learn how to deal with customers and colleagues and develop a work ethic. Heilige Boontjes trains them to work at the coffee bar – clearing tables, serving coffee, or ringing up orders. The skills they learn here will ultimately help them reintegrate into society and secure other employment, as long as they're willing to put in the work.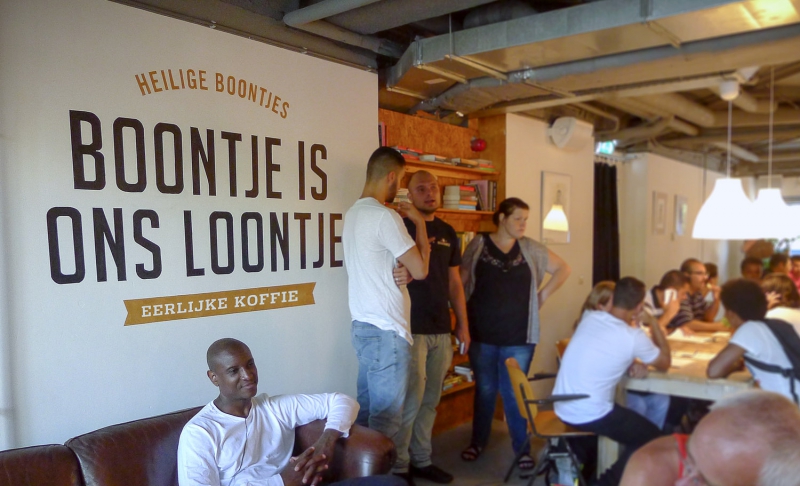 Holy Beans
Heilige Boontjes opened its flagship café in a former police station with the holding cells still intact, now used to store bags of green beans and tubs of fresh roasts. Huge portraits of Heilige Boontjes' staff (and former criminals) hang in the police cells above the store, along with a wall stating 'Boontje is ons loontje' – 'beans are our means'. The roastery uses a La Marzocco Linea Classic and two Mahlkönig K30 Vario grinders for the house Sumatra and the house Ethiopian-Brazilian blend. These coffees are sold by the bag, along with two single origins and a Brazilian-Colombian-Guatemalan blend called 010 (Rotterdam's area code).
Heilige Boontjes has received awards for their contribution to society in helping to prevent crime, and providing these youth with a steady job and proper income. The programme they've set up even helps the participants find a job after 'graduating' from the Heilige Boontjes training programme.
Heilige Boontjes can be found at eendrachtsplein 3 in Rotterdam, the Netherlands. You can learn more about the stories of the programme's participants on their website.
Got something to say? Then leave a comment!
---
The Art of Armenian Coffee with Serj Tankian
Wednesday, 5 June, 2019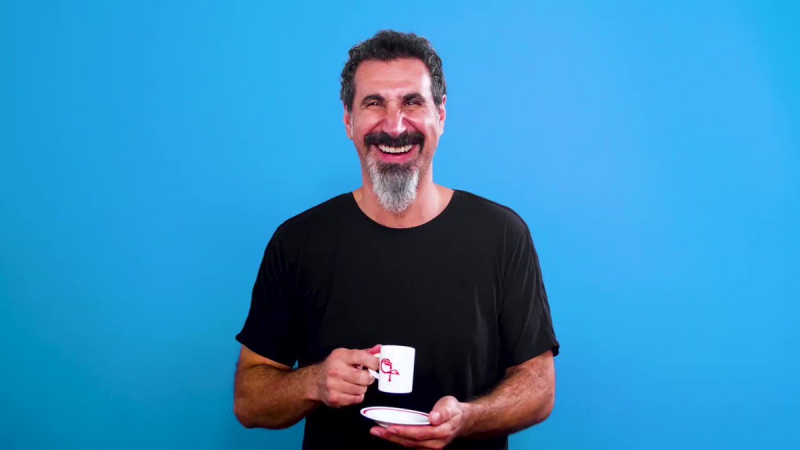 From the hard rock band, System of a Down, to a band of coffee enthusiasts, Grammy-award winning lead singer, Serj Tankian, is introducing premium Armenian coffee to the rest of the world. In 2018, the iconic frontman and score composer invited Revolver Magazine into his home to film "The Art of Work", an exclusive three-part series talking about the evolution of creativity and his love of coffee…
"I love working when I'm drinking coffee. I'll have a morning coffee obviously to kind of get my head straight and when I'm creating, it keeps me awake and on my toes. It's quite interesting how involved coffee is in a lot of people's lives in that way. For years, it's just been kind of at the back of my head that I want to do my own coffee, and Armenian coffee specifically, to kind of introduce Armenian coffee. You know, I've never really lent my name to any product. I always wanted to believe in something wholeheartedly." – Serj Tankian, Revolver Magazine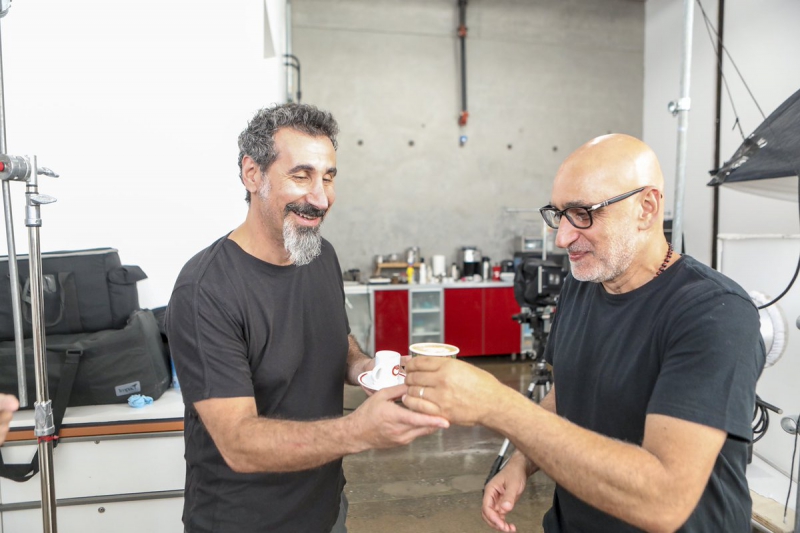 Introducing Armenian coffee
Together with his friend, Ara, Serj Tankian took his cultural roots and infused them with modern flavours to create a premium brand of modern Armenian coffee: Kavat Coffee. The name 'Kavat' means 'cup' in Armenian, and promises socially conscious, sustainably sourced and premium certified organic beans, roasted using state of the art techniques to ensure the highest quality brew and an incredibly unique coffee.
"We spent about four months just making different roasts, and trying them out to see what would actually taste best. We did a blind taste test; I had my mom invite some of her friends over. If they liked it, I think anyone would like it because they grew up on coffee their whole lives, and they were so opinionated. So yeah, mom helped out. It's a full family adventure now." – Serj Tankian, Revolver Magazine
Crafting Kavat Coffee
In crafting their ideal Armenian coffee, Serj and Ara spent a year trying countless varieties of raw coffee beans and a multitude of roasting techniques and blind tests until they finally found what they were looking for. Kavat Coffee follows the Near East tradition of brewing and serving coffee. The beans are ground down to the consistency of a super fine powder, and then mixed directly with water and an optional pinch of sugar, before being heated over a direct flame in a special pot until it boils. The thick, full-bodied coffee is then served in a small 3 oz. demitasse cup and meant to be enjoyed right away.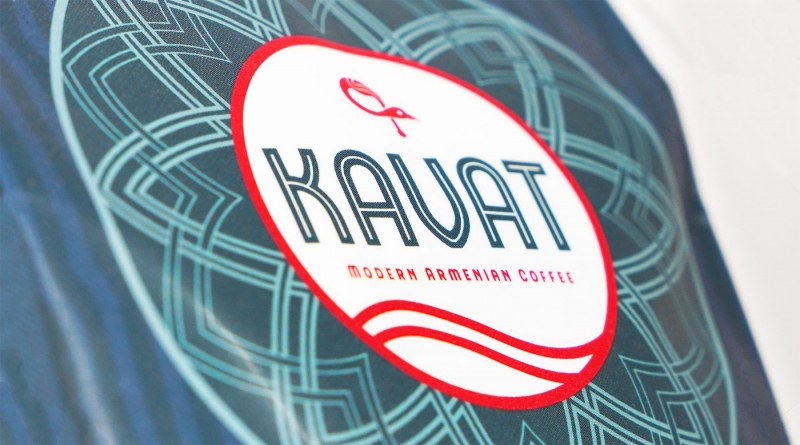 Serj highlights the artistry and creativity in the preparation and drinking rituals of this unique brew in his interview with Revolver Magazine:
"I think blending and coming up with the right coffee bean and roast and really figuring out the taste; putting that out there for people to buy, the packaging, everything…there's art everywhere. Once you're done drinking the coffee, you're supposed to turn over the cup and let it kind of dry out and seep out into the saucer, and then once it's properly dry, someone will have to read your cup, which means they have to tell your fortune, which is again an artistic extrapolation of whatever's in the cup. It's creativity." – Serj Tankian
Watch the full Revolver Magazine series for more insight into Serj Tankian's take on coffee and creativity!
Got something to say? Then leave a comment!