Mysterious Magical Milk Manipulation!
Wednesday, 12 June, 2019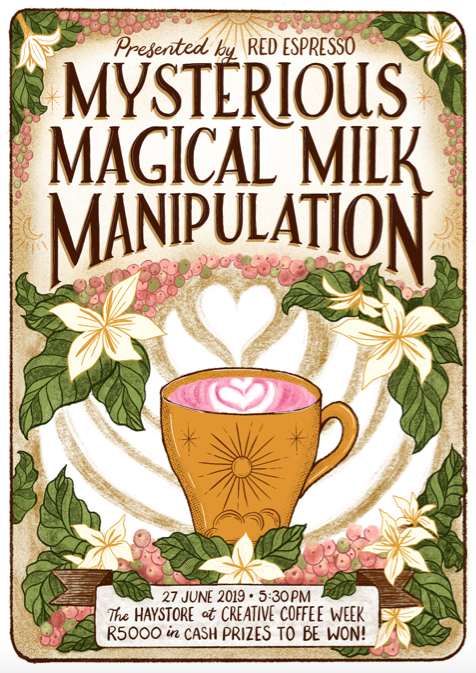 Introducing the Mysterious Magical Milk Manipulation competition. Presented by Red Espresso and Coffee Magazine with sponsors Milk Lab, Jersey Cow Company, ReCup ZA, Equipment Cafe, Importalia, Sanremo and Morrico.
We are working with illustrator Fathima's Studio to create a set of Barista Tarot Cards. Competitors will have to choose one card from each category to determine what they will pour. There are 4 categories:
- The latte base (beetroot, rooibos, turmeric, matcha, coffee)
- The milk used (dairy, almond, coconut, soy, macadamia)
- The machine/grinder used
- The latte art pattern (Swan, tulip, rosetta, phoenix, hearts, layered hearts, inverted tulips)
They will have 5 min to complete two (of the same) beverages to present to the judges! 4 competitors will go in each round and it promises to be a whirlwind of crazy fun!
There are amazing cash prizes for the winners and loads of product giveaways from our amazing sponsors. There are only 24 slots available so if you want to take part, fill in the entry form below ASAP.
Beer and snacks will be on offer for all attendees, spectators are encouraged!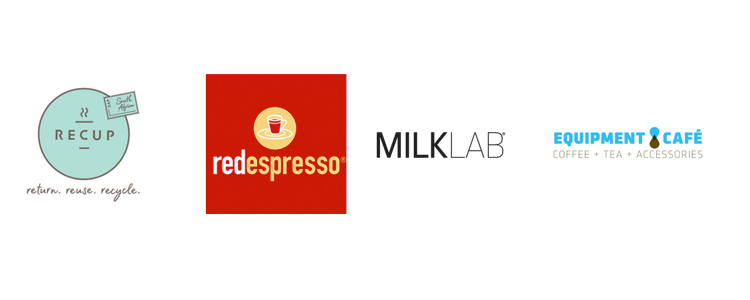 Mysterious Magical Milk Manipulation
Got something to say? Then leave a comment!
---
One week to go till Cape Town Coffee Festival!
Friday, 24 May, 2019
There is lot to look forward to next week when the Castle of Good Hope opens it's doors for the very first ever Coffee Festival in Cape Town. The Coffee Festivals are run in major cities all over the world, London, New York, Amsterdam and so on, and they are a great opportunity to emerge oneself in the Global Culture trends and get a sense of what's happening in the Industry and also to see where things are heading.
We were lucky enough to attend the London Coffee Festival last year, held off the iconic Brick Lane in the East End in the Trueman Brewery, and it's cool that the Organisers have chosen The Castle in Cape Town to hold the first ever African Coffee Festival.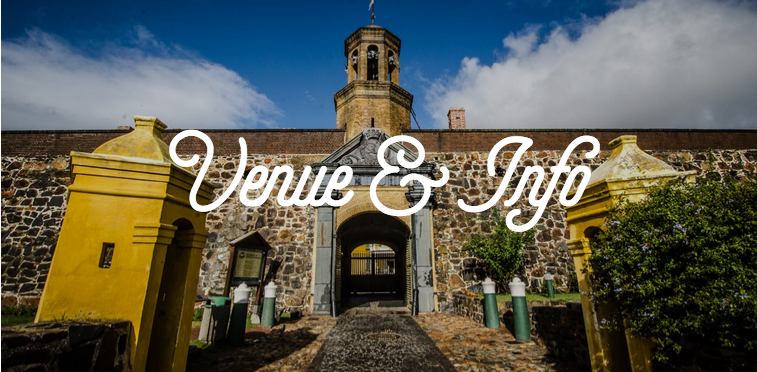 The Castle of Good Hope - click on the image for more info and FAQ's about the venue.
So, what to expect?
Great coffee of course! With Father Coffee (JHB), Bean There (JHB and CT) and Origin Coffee Roasters (CT) collaborating on "The African Coffee Experience" you will be sure to taste some amazing single origin coffees from Africa.
Great food, beverages and great music too. With a stella line-up of Cape Town's most loved street food vendors like The Kind Kitchen and Dos Chido Mexican BBQ to name but two, and the famous Italian bar company Tia Maria (who were also in London!) serving up espresso martinis and tonics! Then there's the live music stage - some of Cape Towns best talent, so it's trifecta of good vibes!
We caught up with Byron Keen, x2 SA Latte Art Champion and currently working for Sanremo, who are providing some beautiful espresso machines for the event:

HI Byron, Tell us a little about Sanremo's involvement at CTCF in 2019?

For the Cape Town Coffee Festival, Sanremo will be the main equipment sponsor for the event. Most of our sponsorship focus has been on the Latte Art Live Stage which will include one of Sanremo's latest models, the Café Racer.
We also have a few interesting ideas for equipment at the Lab
BUNN will be providing the latest equipment on the African Coffee Experience Stage along with Bean There, Origin Coffee & Father Coffee

What are you most looking forward to at this very first ever, Coffee Festival, held in CT?

There are a few different aspects I'm looking forward to: Dritan Alsela's involvement is a great addition by the Allegra crew, I really think he is an inspirational individual and for our baristas & upcoming latte artists to have the opportunity to work with him for 2 days will be incredible. With the variation of roasters and coffee professionals also looking forward to some diverse & interesting coffee !!
Above all of this I'm mostly looking forward to Cape Town consumer's reaction and interest gauged by the event.
Cape Town has never really had a major coffee event and I really believe the Cape Town Coffee Festival has the potential to grow exponentially in this city.

What will Sanremo be bringing to the Party? What can visitors to the show look forward to?

At the Electrical Industries stand you can expect an array of different roasters working on the Sanremo Equipment and promoting their latest single origins and innovative blends…expect lots of tasting , milk spilling & latte art!!
We also will be officially launching our new Sanremo F18 & The BUNN Platinum Filter Brewer.
Our drive this year was to make an interactive, fun & welcoming stand everyone can enjoy and be part of.

Do you have any words for people in Cape Town that might be on the fence about visiting the show?

Knowing the Allegra Team and experiencing the London Coffee Festival, there is no doubt this will be an event you wouldn't want to miss.
The Coffee Festival Events are always fun , interesting, social and caters for anyone ; from families , to millennials and coffee enthusiast.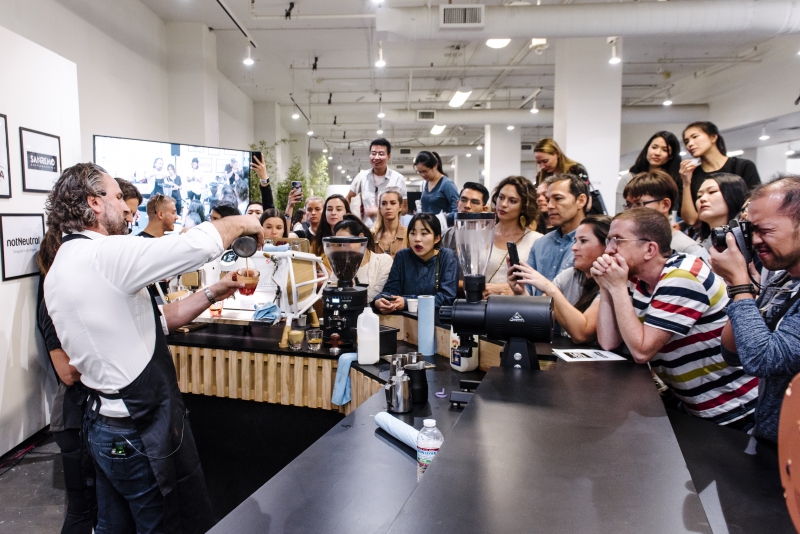 Dritan Alsela - always a crowd favourite at the Coffee festival events around the World.

Check out Facebook page: https://www.facebook.com/capetowncoffeefestival/?ref=bookmarks
Got something to say? Then leave a comment!
---
Cape Town Coffee Festival - Winston Thomas on Latte Art Live and other attractions
Thursday, 16 May, 2019
Winston Thomas is 2x SA Barista Champion, Freelance Coffee consultant and all round good guy in Cape Town's coffee scene. Coffee Magazine caught up with the Champ to talk about the upcoming Cape Town Coffee Festival, 1-2 June, in the Mother City.
Hi Champ, tell us a little about your involvement in the upcoming CTCF?
I'll be collaborating at one of the vendor stands throughout both days but I also have a slot at the Latte ART Live and The Lab. Latte art has always been the crowd pleaser when it comes to coffee so I will be focusing on teaching the basic Tulip and Rosetta free-pour designs. I always refer to myself as a "production barista" because of the high volumes I was exposed to when I worked as a barista. So it was important for me to learn to be consistent at 4 - 5 designs that has a certain level of complexity. This is what I'll be teaching during my Latte ART Live session.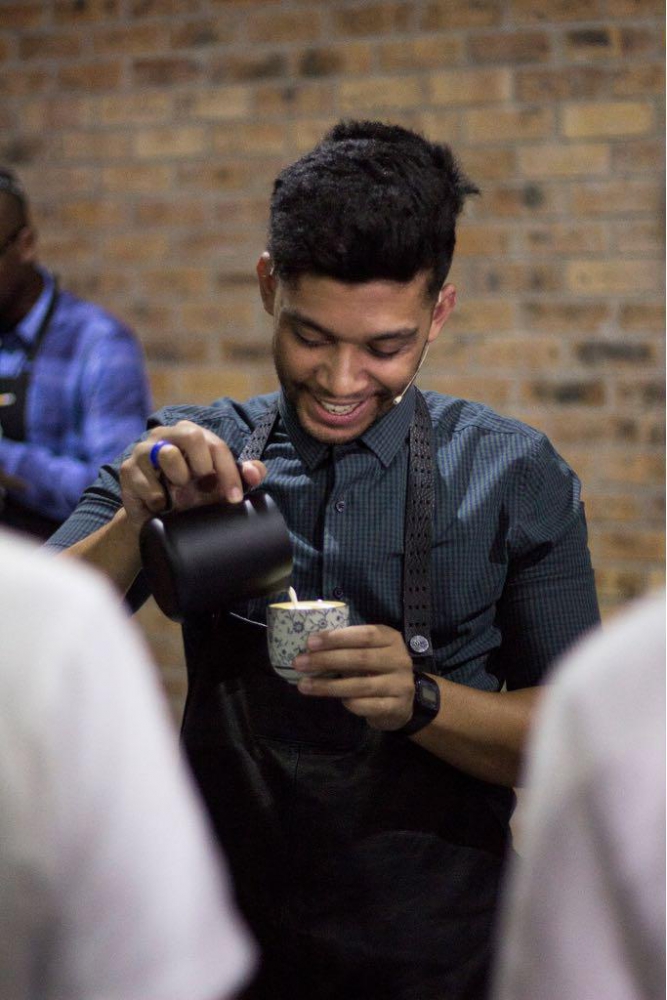 Winston pours his best latte art during the milk-based course at SCASA National Barista Championships 2018 Finals, which he went on to win.


What can people expect to see?
People can expect to see all facets if the industry! There will be a variety of coffee related activities - the best baristas, mixologists and coffee makers will be there. There will be demos, workshops, talks on all things coffee and lots of espressos and filter coffee to sample, so much more than just the average flat white and retail coffee for sale!


Have you met Dritan Alsela before? Word on the street is that he has some pretty mad latte art skills.
No I have not. I was hoping to chat to him at the New York Coffee Festival in October last year but he was always crowded by fans so I'm happy to get a chance in Cape Town this time.


What are you most looking forward to?
The consumer/visitors response to what the festival has to offer. As much as we are growing as an industry I've learnt that in order to actually move forward as an industry we need our consumers to grow with us. The Cape Town Coffee Festival is the perfect platform to do so!


How has latte art changed coffee for the consumer in recent years?
In my experience I think that customers have shifted from being surprised and impressed when served coffee with Latte Art to being expectant and more critical of the Art. This is good because it pushes baristas to be more consistent and maintain standards.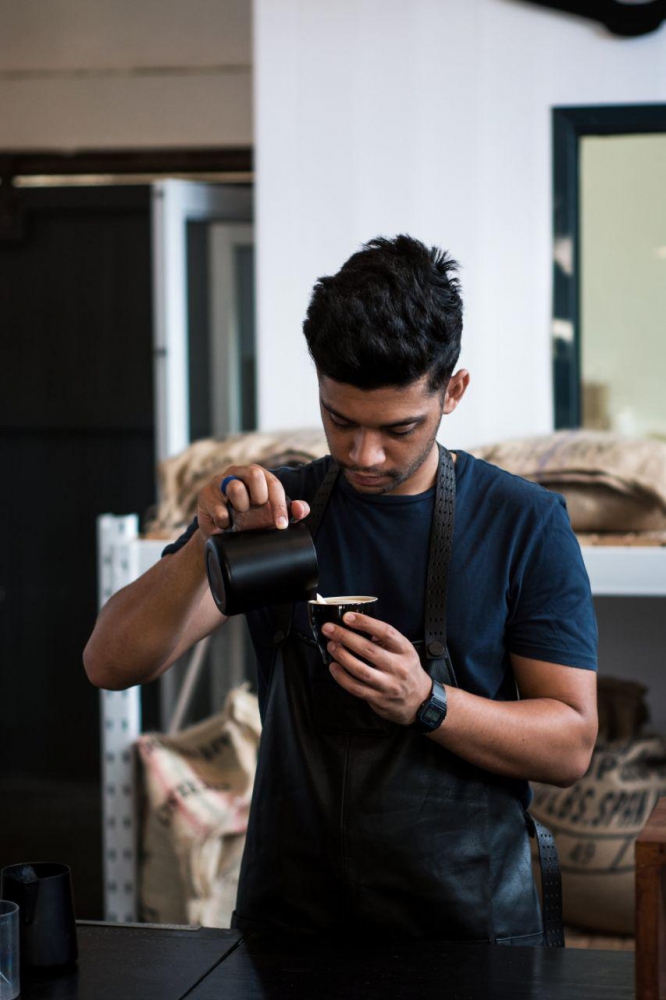 It takes many thousands of pours to perfect latte art free pours. Winston shows how.


What is your favourite free pour and designed pour right now?
My favourite free pour is a combination of a Rosetta and Swan. Instead of cutting through the center of the Rosetta to create symmetry I cut it along the side and add a swan, using the base of the Rosetta as the swans wing. I'm still trying to nail the design pours!


Is dairy easier to manipulate than the alternative milks?
Yes it is. If my memory serves me correctly the fats in the milk allows us to builder better and more "stable" bubbles or micgrotextured foam for latte art. The alternative milks are the opposite.


Who do you look up to in the latte art world right now?
Christopher Abrahams - our current SA Latte Art Champ. His knowledge when it comes to latte art and manipulating milk is amazing. My money is on him to be the first South Africans to make semis and beyond for Latte Art.


Favourite insta page for latte art?
Once again Christopher Abrahams! @the_caffeine_guy

Thanks Champ, we can't wait to see you there!


---
Check out the CTCF facebook page: https://www.facebook.com/capetowncoffeefestival/?ref=bookmarks
and remember, TODAY (Friday 17th May ) is the last day for Early-bird ticket prices!
---


From the CTCF website:

LATTE ART LIVE IS AN INTERACTIVE ZONE DEDICATED TO THE HIGHLY POPULAR SKILL OF LATTE ART.

You've seen them on Instagram, and now they are at work right in front of you. Phoenix, rosetta or swan; you name it, the legends will pour it.
Witness incredible throwdowns
Cheer on your favourite baristas in rip-roaring throwdowns and get ready to be vowed and entertained. Cape Town's top baristas will face-off for massive prizes and you'll see latte art you never thought possible.
Try your hand at latte art
Take part in 35-minute hands-on workshops and demonstrations. Including daily coaching sessions by world famous barista Dritan Alsela, the pros will teach you the techniques and skills behind jaw-dropping latte art. With a rotating cast of baristas, pop back as many times as you like to learn different skill sets, from coloured latte art to flying phoenixes.
Got something to say? Then leave a comment!
---
Baristas Movie at Rosetta Roastery
Wednesday, 8 May, 2019
An awesome evening of coffee geekery is planned at Rosetta Roastery in Woodstock, Cape Town on the 24th of May. Seating space is limited so book early to avoid disappointment!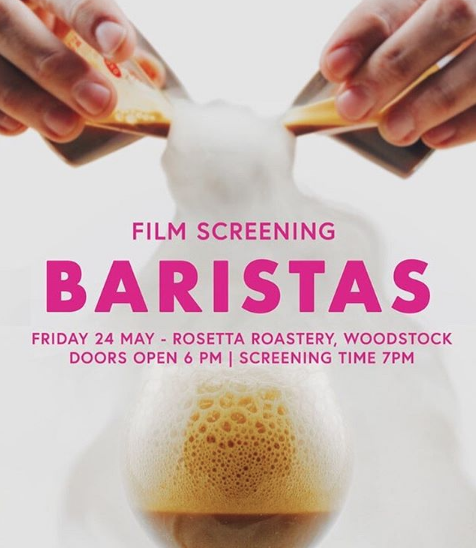 You can buy tickets here.
"We are hosting the first public South African screening of the follow up to the hit documentary "Barista" features four National Barista champions from around the globe who represent their countries and their craft in an attempt to win the World Barista Championship in Seoul, South Korea.

Join us for an evening of fine coffee, street food, great cinema, and a chance to swap notes with Cape Town's most passionate coffee lovers. With the Western Cape barista Champs and Cape Town Coffee Festival we thought it would be a great opportunity to gather some like minded coffee enthusiasts."

Got something to say? Then leave a comment!
---
National Coffee Champions 2019
Friday, 1 March, 2019
As the blazing sun set at the SCASA National Coffee Competitions 2019 held in steamy Ballito, KZN, I don't think anyone could say they weren't happy with the new SA Coffee Champions. The eventual winners after four long days of intense competition were Harry Mole of TriBeCa Coffee Company (Barista Champs), Christopher Abrahams (Latte Art) and Thabang Maluleka (Cup Tasters) both from Ciro Beverage Solutions.
They are all going to fly the SA flag high as you would be hard-pressed to find three more humble and hardworking individuals.
Congratulations to every single competitor, judge, volunteer and sponsor on pulling off another great event. We get into the details below.
You can watch our live video coverage of the event on the SCASA facebook page.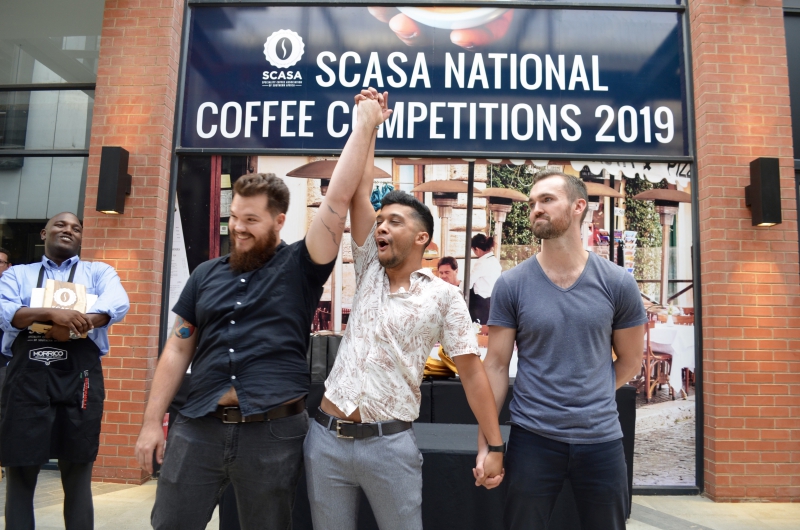 Harry Mole's hand is lifted in victory by Winston Thomas. Trevor Fitz, looks on as runner -up.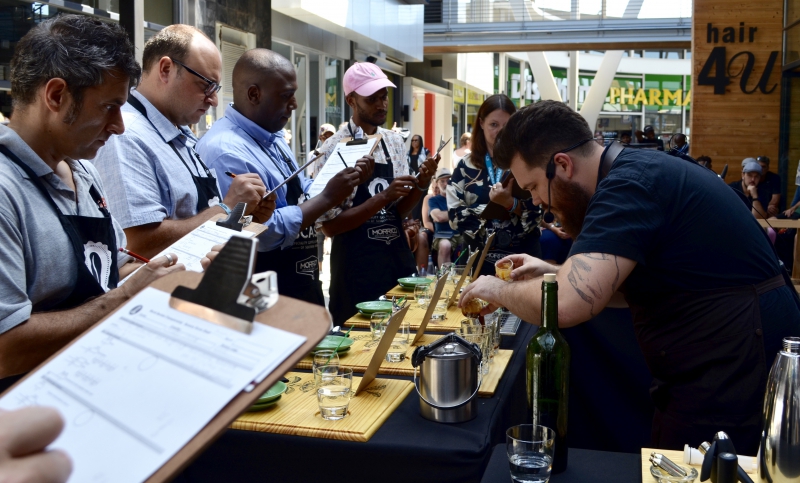 Harry prepares his signature drinks during his Finals set.
Going into Finals Day, it really was anyone's game. Word on the street was that the finalists were separated by only a few points in the semi-final round, so there was everything to play for. Ishan Natalie (Starbucks SA), three-time SA Champ, with his Ethiopian Guji carbonic maceration coffee, was obviously a hot favourite, but all six of the coffees presented were of a very high standard. In the end, Harry Mole, a long time competitor who has been in the Top 6 for the past three years, came out on top with his Tanzanian peaberry.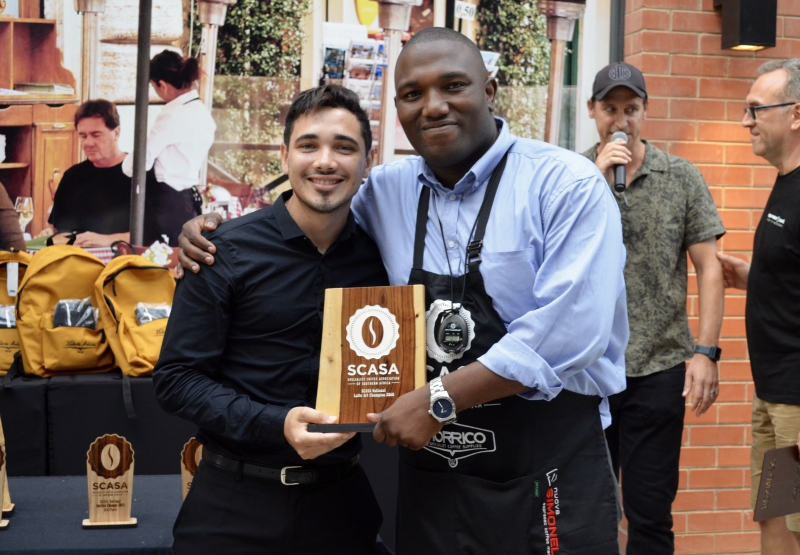 Chris, with new SCASA Chairperson, Bernard Muneri.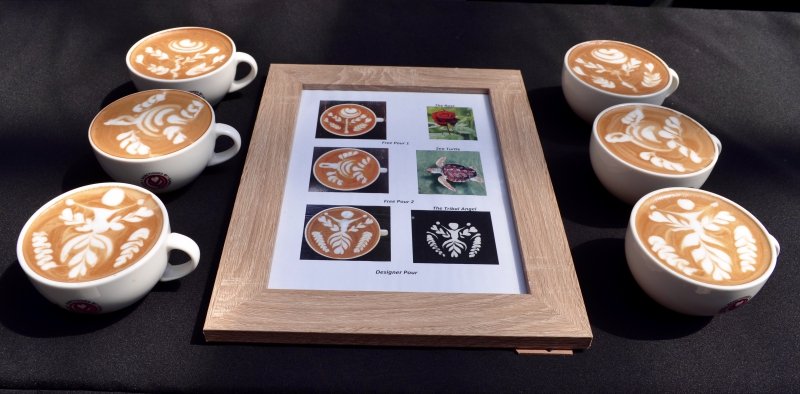 The winning Latte Art set by Chris Abrahams.
The Latte Art finals between defending SA Champ, Chris Abrahams (Ciro) and newcomer, Rodney Swartz (Champs Musical Coffee) was one of the tightest finals in years, with both competitors running excellent sets, both finishing within the 10 minute time frame and putting down four incredible free-pours and two Designer pours each. In the end it was Chris, with his Rose & Sea Turtle free-pours and Tribal Angel design pour that took the title. We are equally excited for runner-up Rodney, as he was such a great competitor and talemted latte-artists that we are certain to see him on the Finals stage again in the future!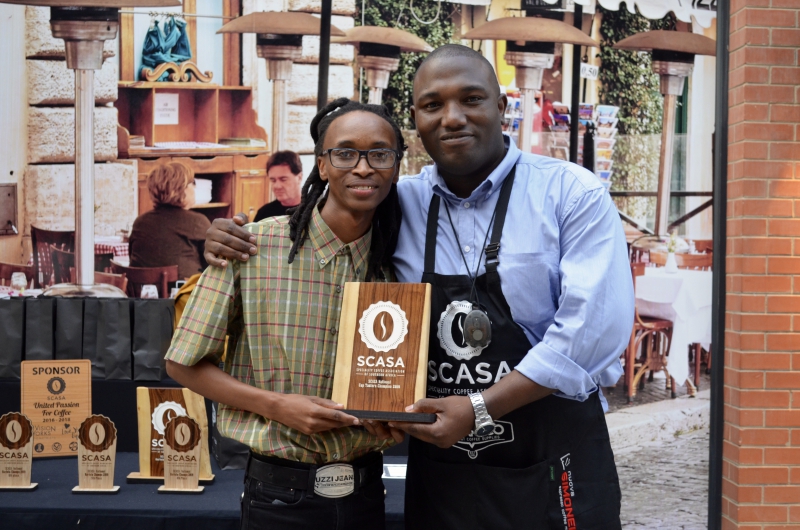 Thabang is crowned as the new SA Cup Tasters Champion.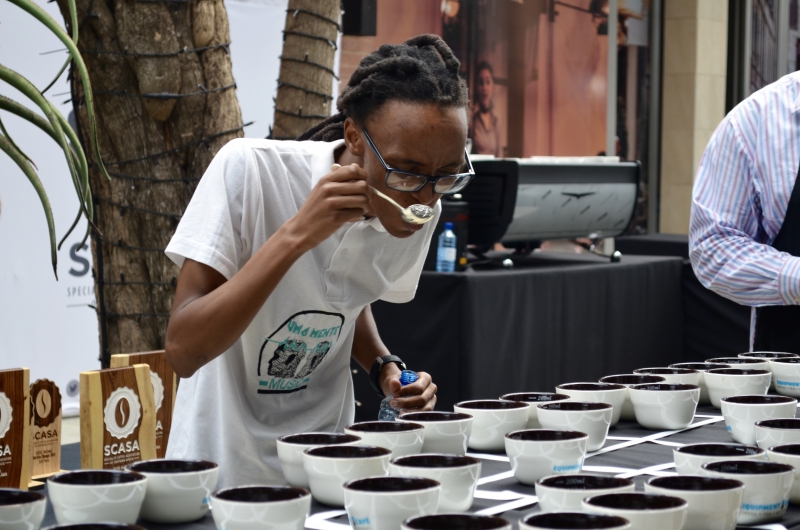 Cup Tasting like a Champion!
The Cup Tasters finals was a very tough final according to the four finalists, Maxine Thiart (Routed Roasters) Thabang Maluleka (Ciro), Chad Whitby (Colombo) and 4 times SA Champ Don McLagan (Urban Espress). The competitors moved slowly and carefully along the table and had repeat passes at the sets that they weren't sure of, which was a testament to the difficulty of the coffees on the table. In the end, with a score of 6/8 it was Thabang who eventually took the title away from Donovan.
Chris and Thabang will represent SA at World of Coffee in Berlin in June 2019, and Harry will represent at SCA Expo in Boston in April this year.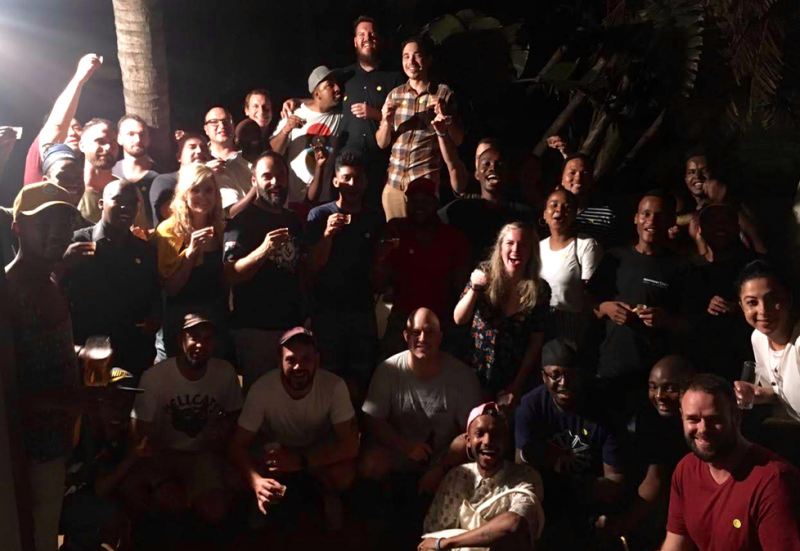 Got something to say? Then leave a comment!
---
Day One Wrap at Nationals 2019
Thursday, 21 February, 2019
The SCASA National Coffee Competitions kicked off yesterday at the Ballito Lifestyle Centre on the KZN North Coast, with the Latte Art Semi Finals, Cup Tasters Semi Finals being completed and the first two baristas in the Barista Category semi final round completing their sets.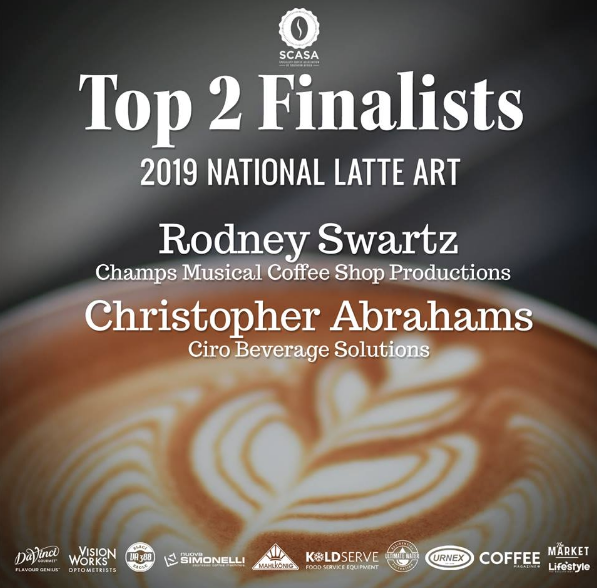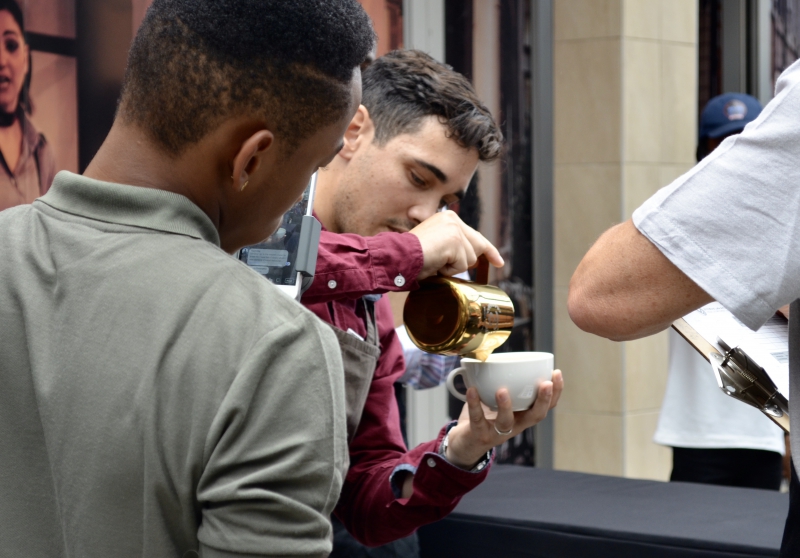 Chris Abrahams (Ciro) with his lucky gold jug!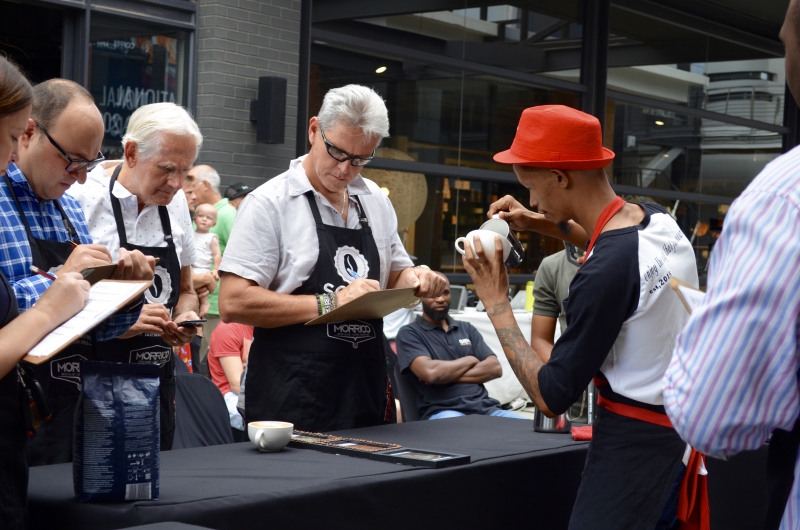 Rodney Swartz (Champs Musical Coffee) impressing the judges.
In the Latte Art category, it was two Western Cape Baristas that progressed to the Finals, with Rodney Swartz (Champs Musical Coffee) and reigning SA Champ, Chris Abrahams (Ciro) pouring some very intricate patterns - 2 Latte free pour designs and one Macchiato free pour each to progress ahead of a tough field that included last years runner up Nigel Kamhanda from Infood Coffee Society in JBay.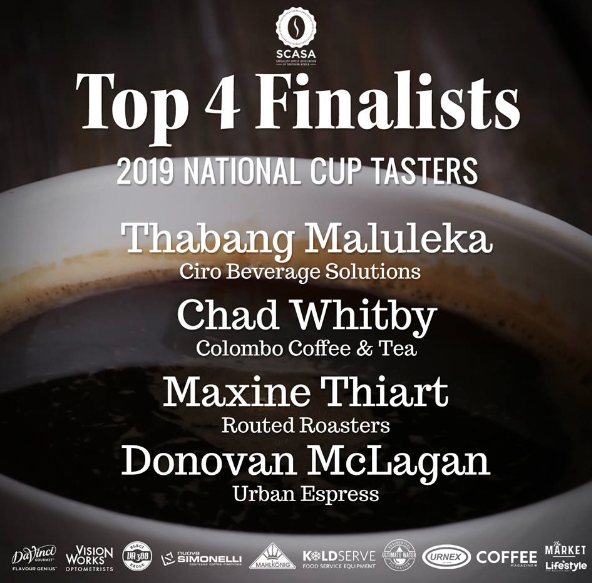 In the Cup Tasters rounds, the coffees proved very tough indeed with low scores all round, and in the end it was reigning SA Champ, Don McLagan (Urban Espress) and fellow Eastern Cape cup taster Maxine Thiart (Routed Roasters, JBay) along with Durban's Chad Whitby (Colombo Coffee & Tea) and rising star from Gauteng, Thabang Maluleka (Ciro) who progressed to Sunday's finals.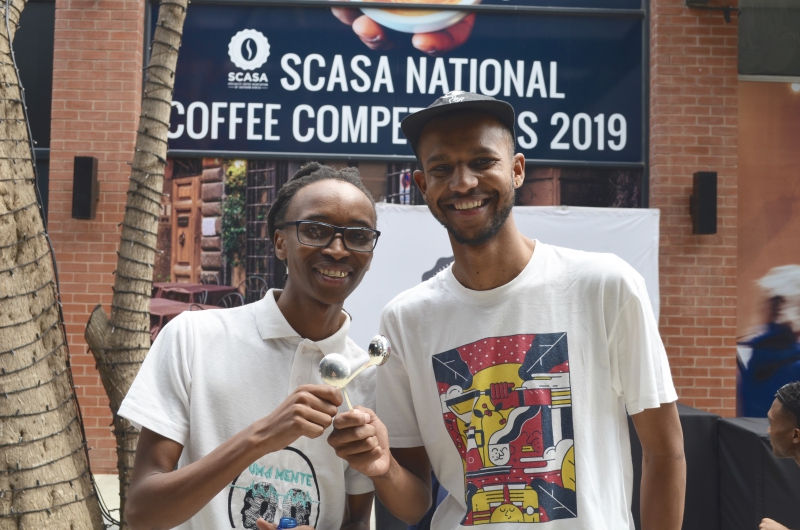 Thabang Maluleka (Ciro) and Chad Whitby (Colombo Coffee & Tea)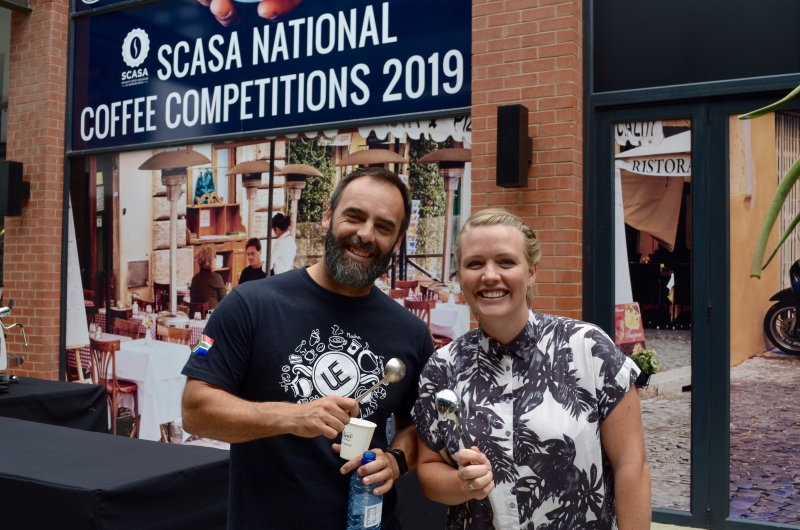 Donovan McLagan (Urban Espress) and Maxine Thiart (Routed Roasters)
There were just two baristas, Tshepo Modiakgoda (Jaru, Free State) and Hillary Gwaze (Infood, JBay) who took the stage in the Barista category before the close of play.
Today's action sees some big names of the 13 Baristas in today's semi-finals including John Evans and Harry Mole (both TriBeCa), last year's runner up Neil Gouws (Origin) and 3 time SA Champ, Ishan Natalie (Starbucks).
Saturday sees another 9 Baristas present their Semi-Finals sets, and names to watch in this group include Gauteng Champ, Trevor Fitz (Independent), 8 time Nationals finalist Bruce Manning ( TriBeCa) and three Regional champs in Simnikiwe Mkize (Rosetta - W Cape), Khulekhani Mpala (Weissenhof - Gauteng) and Dieter Liebenberg (VDP - KZN)
Follow the live-stream action on Facebook Live here.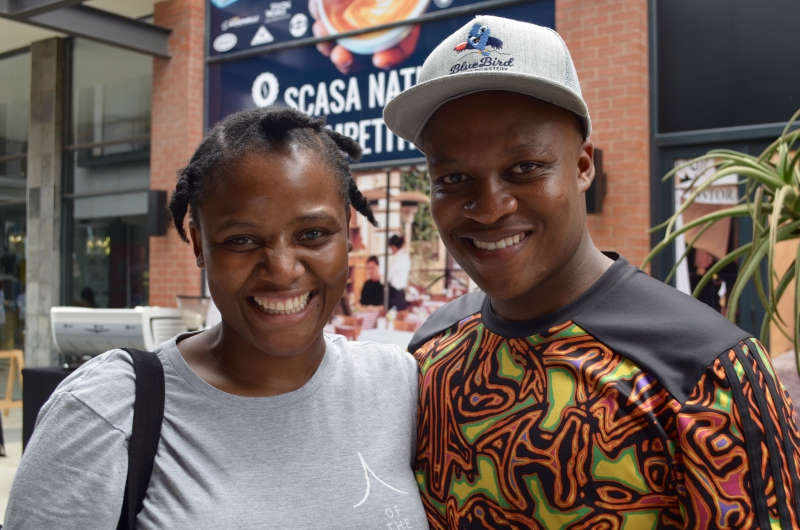 Simnikiwe Mkize ( Roasetta Roastery) and Ndumiso Ncgobo (TalkHouise cafe)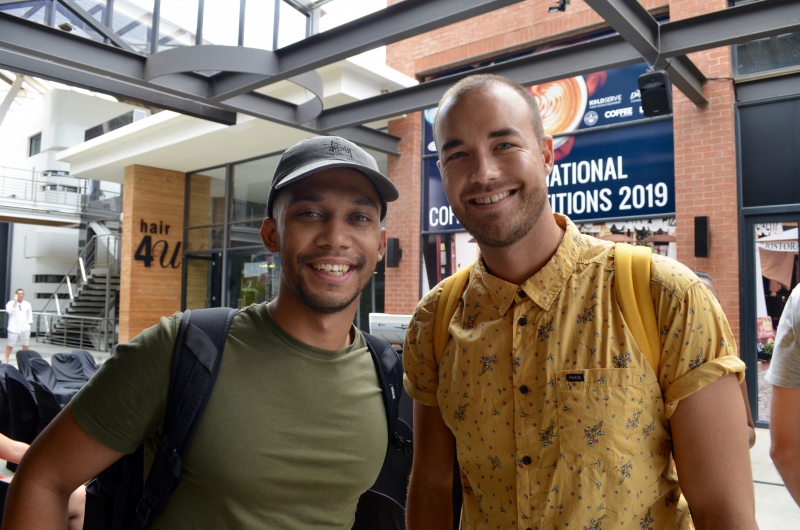 Winston Thomas and Luke Van De Merwe.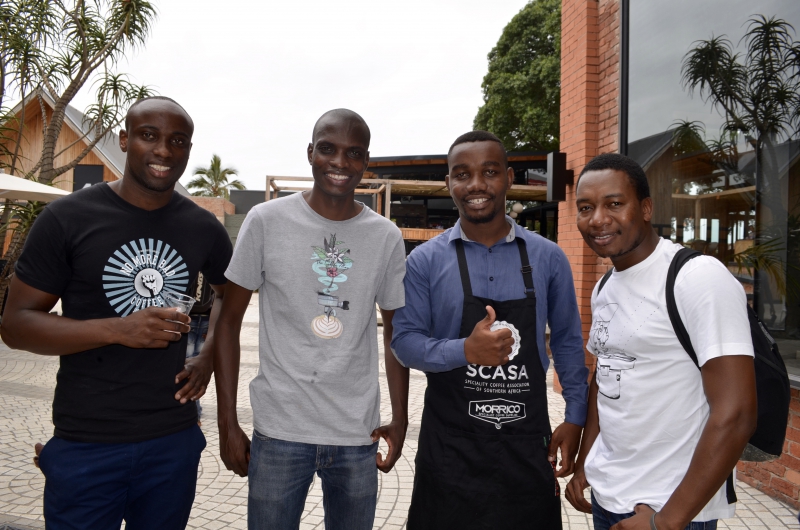 Hillary Gwaze and Percy Chikwira (Infood Coffee Society), Wency Masawi (Tanaka Coffee) and Romeo Chimunya (Tribe Coffee)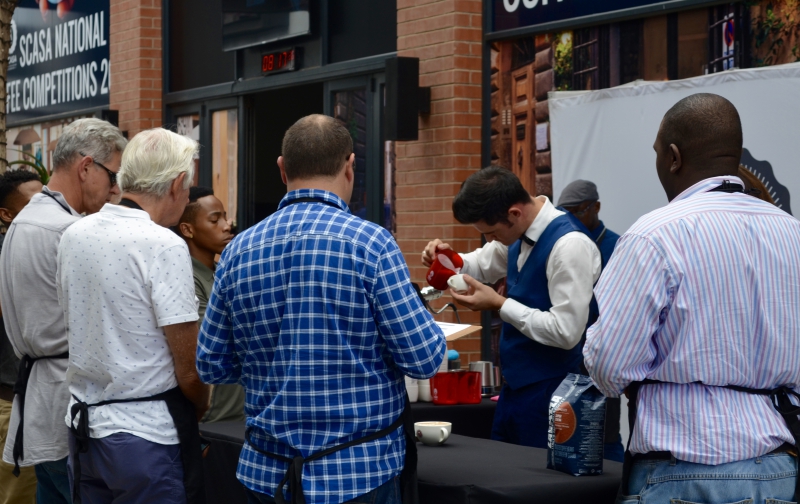 Simeon Snyman (Stereo Cafe)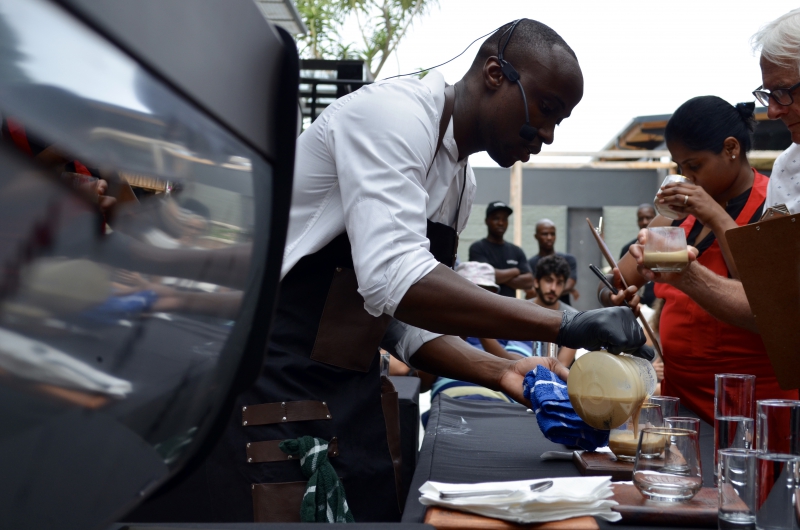 Hillary Gwaze (Infood Coffee Society)
Got something to say? Then leave a comment!
---
Inspiration in the Build Up to Nationals 2019
Monday, 28 January, 2019
One of our favourite industry gatherings of the year is the SCASA National Coffee Competitions, where competitive coffee professionals get together to showcase their skills and try to win a place to represent South Africa on the World Stage. We dug up this footage from the 2016 Barista Champs to give some inspiration to the competitors that are heading to Ballito at the end of the month. We're excited!
Good luck to all the Competitors in the Barista, Latte Art and Cup Tasting Champs!
You can find the schedule and more about this years crop of competitors here.
Got something to say? Then leave a comment!
---
Winston Thomas on Tour
Tuesday, 22 January, 2019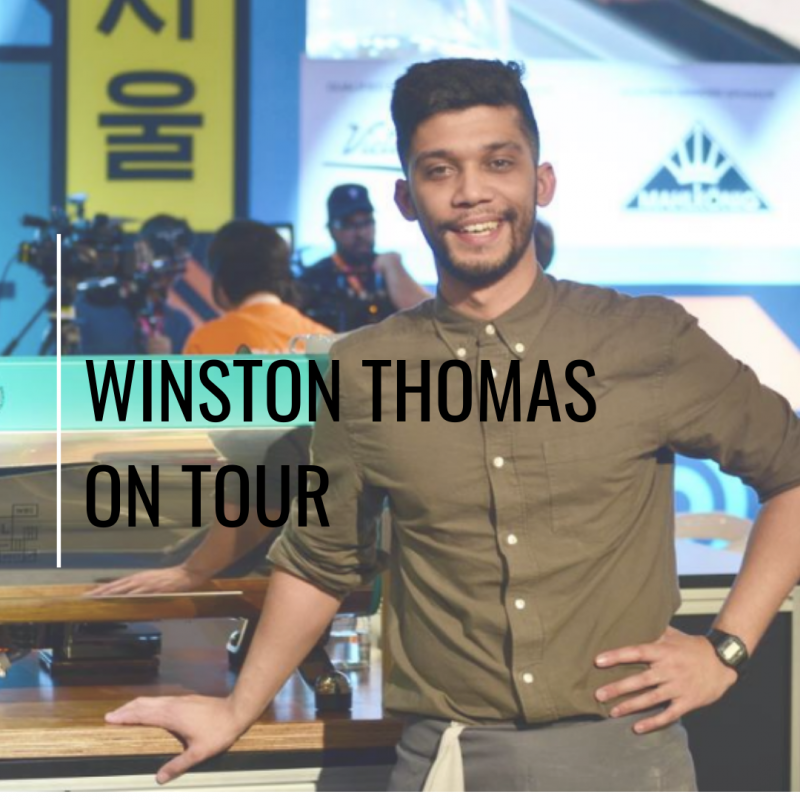 As Winston's tenure as South African Barista Champion draws to a close, as he has decided to take a break from competing this year, he is setting off on a little road trip to celebrate being the current SA Champ for a couple more weeks! Lucky for the Southern Coast of South Africa, Winston is winding his way along the Garden Route up to PE. You can catch him at the below cafes and roasteries next week:
- Brothers Coffee (Grootbrak) = 29th Jan
- Krust Cafe (George) = 30th Jan
- The Merchant Coffee (Mossel Bay) = 31 Jan
- Infood Coffee Society (Jbay) = 01 Feb
- Holiday Coffee (PE) = 02 Feb
Catch him if you can! It will be a very worthwhile coffee experience!
If you liked this article, then you may also like these:
Got something to say? Then leave a comment!