Father Coffee: A Spectrum of Flavour
Friday, 10 September, 2021
It's been a banner year and a half for this Johannesburg coffee institution. With 'Fresh to Death' as their mantra, you know you're going to get the goods from the ambitious crew at Father Coffee. Now as they open a world class new roastery and training facility (more on that soon!), we highlight how they got to where they are on the eve of them having to relinquish their A Shot in the Dark title. The 2021 Champion will be crowned next week at Creative Coffee Week!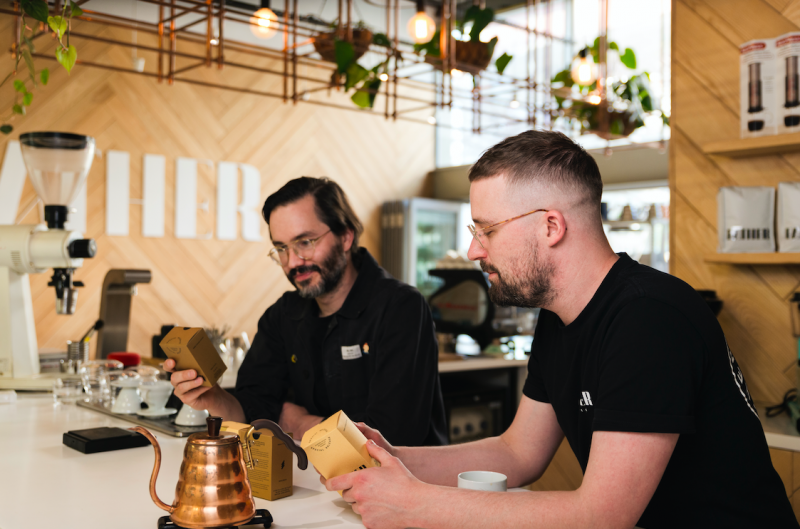 Originally Published in Issue 33 of The Coffee Magazine
Interview By: Lebo Matshego
Walking into Father Coffee is a sensory overload. In the best possible way. The design elements of wood, pops of colour and walls of coffee and equipment make you wonder for a second if you've stepped through a wormhole from The Zone in Johannesburg to a street cafe in Copenhagen. The roaster churning perfectly roasted specialty beans. The espresso machine whirring gently as the cups of coffee fly out, each as perfect as the one before. The smell of the coffee being ground through top notch equipment. The cool cats behind the bar chatting with the regulars. All of this gives you the distinct impression that they take their coffee VERY seriously. And they make it look good, damn good. We have been lucky enough to watch the brand grow over the years and in their own quirky way become more and more accessible. So we sent journalist, Lebo Matshego, with only a touch of coffee knowledge to see if she could scratch the surface of the very pretty exterior and gain some insight into what makes Father Coffee tick.
---
Coffee is more than just a liquid in a cup - it's the experience of it, the mood that a cafe sets and of course, the delectable taste. If there's one thing I can't go without, it is an excellent cup of coffee. So you can imagine the distress I went through when cafes were closed, with no way of having that great pick-me-up (I exaggerate, but seriously, I struggled).
I hadn't been to Rosebank, Johannesburg in a while (ah lockdown life!), so what a delight to have a mission to investigate the recently awarded Roastery of the Year, Father Coffee. Located just outside the Rosebank Gautrain station, Father has all the components of a roastery that could be anywhere in one of the coffee capitals of the world. As a relative coffee newbie, what I found particularly interesting about Father Coffee is their cupping sessions.
Ok, so what is a 'Cupping Session'? This is the process whereby roasters taste and select their best roasts by tasting them next to each other. It's a quality control method that ensures only the best gets to your bag of beans. These guys have trained their palates to identify defects, whether it be in the green bean (i.e. before they're roasted) or whether there's something slightly off in the roasting process. It also helps to identify the delicious flavour notes they put on their bags which help you to make your choice from their wide range of available coffees.
The team cups literally every single day, but public cupping sessions were also a regular weekly occurrence. So during lockdown, a plan had to be made! The team hosted their cupping sessions via Instagram Live by encouraging their regulars to purchase what was dubbed the 'Slurpy Set' so they could cup from the comfort of their own homes. I had the pleasure of attending my first cupping session, and the first one held at the cafe since lockdown started with Chad Goddard, one of the owners, as part of my interview. It was an eye-opening experience tasting the different individual characteristics and flavour notes of each coffee, breaking the mental barrier I had that coffees all taste the same. My favourite coffee was the Konga Natural from Ethiopia which just jumped out at me in a fruity explosion on the table of incredible flavours.
Of course, I had to enjoy a coffee while chatting with Chad, so I had the Jamison Savage Jasper Geisha, a super special coffee which retails for a small fortune (R449/100g). And let me tell you, it's totally worth it.
Let's go back to the beginning - how was Father Coffee born?
Father Coffee was born from equal parts dissatisfaction and optimistic desire. My business partners and I really just wanted really good coffee in Jo'burg, but, in 2012, we couldn't find it. We loved the coffee scene in Cape Town and abroad, where you could get great coffee in a lot of cafes and felt like Joburg was missing the same vibe. So, we set out to try change that.
We knew we had to roast because that would give us control over the kind of coffees we wanted to serve, it also meant we'd be able to support other brands with a desire to serve better coffee too. So, with not much of a market for specialty coffee we opened up our first roastery and cafe in Braamfontein in 2013 when our roaster arrived.
What makes Father Coffee different from other coffee brands and cafes? And how do you see yourself in the national and global coffee community?
We've never really set out to be different - we just aimed to do our absolute best in everything. I think sometimes that does make you different. As a roastery and a coffee shop and the way we approach things is that we try do things that keep us excited and intrigued, so we source and serve coffees that do this.
Coffee is a global product, so when we set the bar for ourselves there's no excuse not to do it against the global context. We love learning new things so the range of inputs we look to for inspiration is really wide. Going back to our original goal to make really great coffee more accessible in more places, I think the range of coffees we serve is up there with many of the best roasteries around the world.
You roast and release around 30 specialty grade coffees a year. Tell us more about that and the choices you make with the different roasts.
We have a blanket policy that we only buy specialty grade coffee, generally that means a cup score of 80 points and above, though for single estate and microlot releases we have a minimum of 85 points. When it comes to roasting these different coffees however, there's no single approach. Our roast philosophy is never about adding flavour to the coffee – everything it can ever be is already within the green seeds. Rather, we work to expose the inherent character, flavour, and complexity a coffee has to offer.
At my last count in the last 12 months, we'd released 32 new single estate coffees. We realise that specialty coffee has got a lot to offer in terms of its flavour spectrum. And I think the most important thing, or rather the argument for specialty coffee, is that you're trying to highlight the individual uniqueness of the coffee. You're trying to help people appreciate what each coffee can do, and trying to move their perceptions away from the idea that coffee is a flavour, but rather a vessel for flavour
So, we release a lot of different coffees because we want to keep educating palates. We want to show that a natural process from one farm won't necessarily taste the same as a natural at the farm next door. I think when you create such a contrast in your offer list, you help to break the consumer's mental barrier that says all coffee is the same.
When you break this barrier, it helps to motivate for higher pricing, and not just for the sake of higher pricing. Rather, because the reality is that to offer something of high quality, you need high-quality staff, high-quality equipment, high-quality ingredients, and a high-quality venue. To sustain this, we need to make sure the market of coffee consumers understands what they need to pay for that experience
You walked away as the champions of this year's A Shot in the Dark competition, with one of your roasters, Tapuwa, playing a role in the winning entry. Tell us a bit more about Tapuwa's journey with Father Coffee and the overall team culture.
Tapuwa started his journey with us about two years ago as an apprentice. Over time, we taught him how to follow and manage curves on Cropster (profiling software for roasting coffee) and he graduated into the production roaster role he has today. He's got a real energy for coffee, and he constantly updates his social media with content of him roasting, which is fantastic to see. I love it when people have pride in coffee.
We work as a team so we like to offer opportunities to be part of the whole process to everyone in the roastery. For A Shot in the Dark, we roasted about four or five batches of the final round coffee. We were in a good place, but wanted to try squeeze a little more sweetness, so we set a target and then Tapuwa took a shot at the last batch – and we're really glad he did, it was the one we submitted for judging.
The win though, goes back to the value of working as a team and of cupping everything you roast. I think it's really easy to be biased when you're alone with a cup of coffee. It's easy to be looking out for problems or looking out for things that you think are right. But in a team, with everyone cupping blind you're able to look at the numbers and fine tune until you find the best result.
At Father Coffee, when we get green samples from a particular origin, we flip all the sample bags upside down so we can't see where they're from or what they cost. We'll all cup them and mark them with a pen. In the end, the coffees with the most number of ticks on them are usually the coffees we go with. We're all trying to sense check each other through numbers by just making sure there's enough volume of inputs.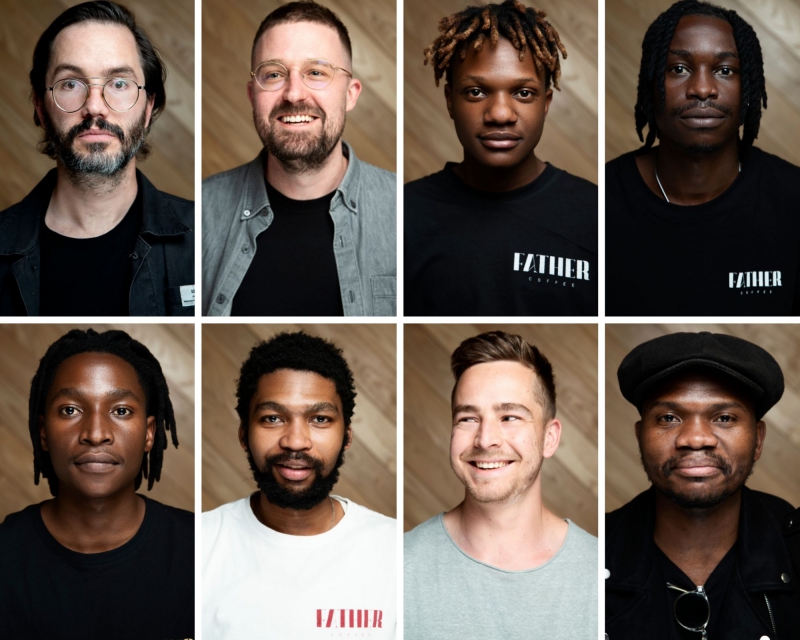 2020 has been an eventful year so far. Tell us more about how Father Coffee weathered the Covid-19 and national lockdown storm.
The year started with a bang for us. But, after the high of roasting and coaching for Winston and Stevo who took first and second place at Nationals, we were plunged into the alternate reality of Covid.
When Covid-19 and the national lockdown hit, like every business owner, we panicked and had moments of real denial and doubt. But, it might've just been the kick we needed to finally launch the online store we'd been threatening to do for years. It took one weekend of no sleep to get it off the ground. The feedback has been amazing, and we recently hit the 1000 order mark, which I think is fantastic for a small roastery.
We also launched an idea called Medical Aid. We had 60 or 70 kilos of coffee that we were not going to sell before shutting down, so we offered it for free to hospitals and clinics via our online store. Coffee can't really save lives, but some good coffee can definitely lift spirits – and being able to show some gratitude to all those incredible healthcare workers certainly lifted ours.
I got through lockdown by making coffee with my business partner Barry (Weedon) for people living in my building. We live in the same building, and one of our neighbours owns a home espresso machine, so we brewed coffee for the tenants, and in exchange, we asked them to donate to a virtual tip jar for our baristas. Fortunately, we covered everyone's salaries, but we just knew baristas would be losing out on tip money.
Social media helped us to connect with many people. We used Instagram Live, something we'd never done before, and it was loads of fun. Our wholesale manager, Rudo started making coffee cocktails on our Live broadcasts. We also did a thing called the Slurpy Set, which was like the public cupping sessions that we used to host at our roastery before lockdown, but instead everyone cupped along with a set of samples and mineralised water in their own homes.
What do you think makes a great cup of coffee?
Objectively, having good coffee starts with having great green that gets handled well from source to the cup. Subjectively, a good cup of coffee is the product of an actual good cup of coffee, as well as time and place. So if you're in the right mood or have the right company, or you've got the right barista serving you, that interaction will make the cup tastier, and hopefully even memorable.
What is your favourite coffee quote?
It's not necessarily a coffee quote, but more a life quote from Father's old wholesale manager, Jesse Dodkins. We were having one of our usual spirited debates about coffee, and I scolded him, "good is the enemy of great." Cheekily, he responded with, "but perfect is the enemy of good." I enjoyed that moment of being reminded that while you have to aim for the stars, you also get nowhere if you try and make everything perfect in isolation.
We've taken risks on a few coffees and ideas where we didn't know whether people were going to be into what we were doing, but we tried anyway. So I think taking a chance and taking a bit of a risk is always worth it – as someone probably once said, "fail fast."
Got something to say? Then leave a comment!
---
A Feast of Flavour: Colour and fashion collide with coffee
Friday, 3 September, 2021
The Set Up
Colour is an important part of how we experience the world and we are always trying to come up with ways to inspire you to try new coffees and pay more for quality. We enlisted the help of a fashion professional, Trend Forecaster Lauren Taylor, to represent with a colour palette and texture how a coffee tastes and makes you feel. Coffee is crazy like that. We took 15 coffees roasted by the wonderful Amy Gardiner of Humble Coffee, cupped them and chose our five favourites to bring you these pieces of art. We hope they bring you joy and inspire you to taste your coffee with flair this summer.
Shot on location at Humble Coffee, Durban, South Africa
Art Direction: Lauren Taylor
Coffee Roaster and Brewer: Amy Gardiner
Lighting: Richard Hamman
Coffees supplied by: Sevenoaks Trading (Guatemala, Ethiopia, Nicaragua), Specialty Coffee Exchange (Rwanda)
---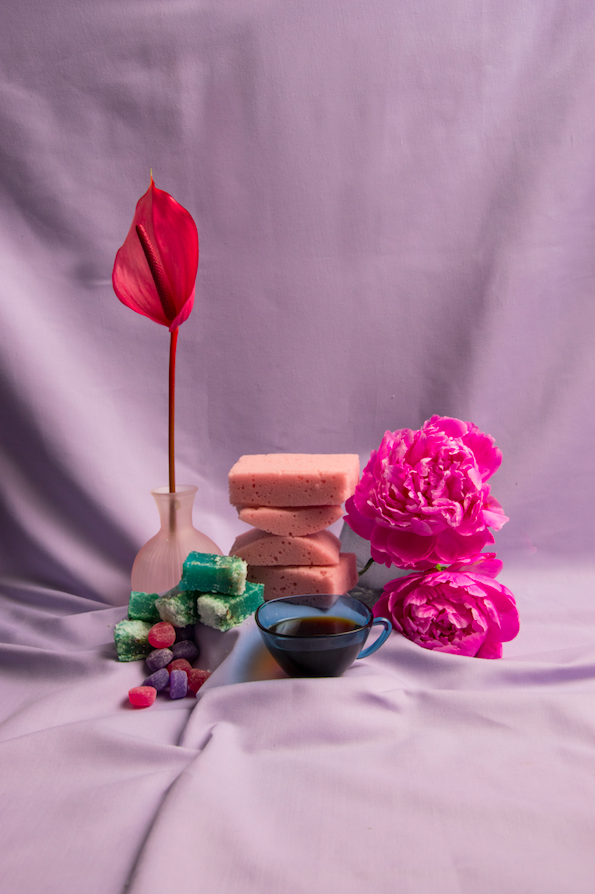 Origin: Colombia, Cauca
Producer: Yenny Esperanza, El Paraiso Villa Esperanza
Varietal: Castillo
Process: Washed - Thermal Shock
Aroma: Bergamot, floral, rose
Flavours: Fruit pastilles, soft and chewy gums, ripe passionfruit
Feeling: Playful, bright, joyful. This female producer was the outrageous stand out on the table, we'll be dreaming of Yenny's coffee for years to come. Utilising a very experimental and many staged processing method known as Thermal Shock, where beans are subjected to varying temperatures of water to achieve incredible results, the resulting cup of coffee was magical.
---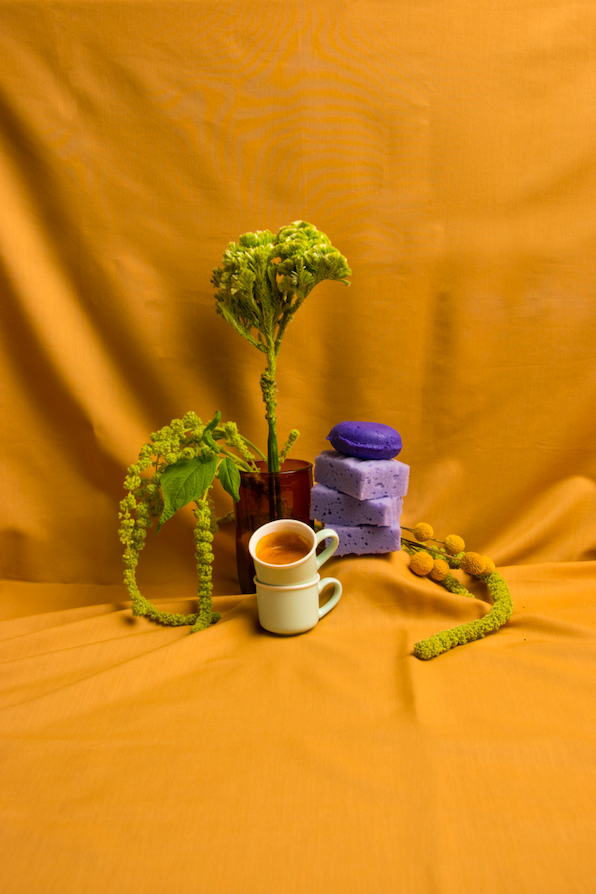 Origin: Ethiopia, Gedeb, Yirgacheffe
Producer: Halo Beriti
Varietal: Heirloom
Processing: Washed
Aroma: Green Apples
Flavours: Stewed Blueberry jam, lemon acidity
Feeling: Pure and summery. A coffee you could drink all summer day long. Will shine as a cold brew with sweetness and acidity that sparkle across your tongue.
---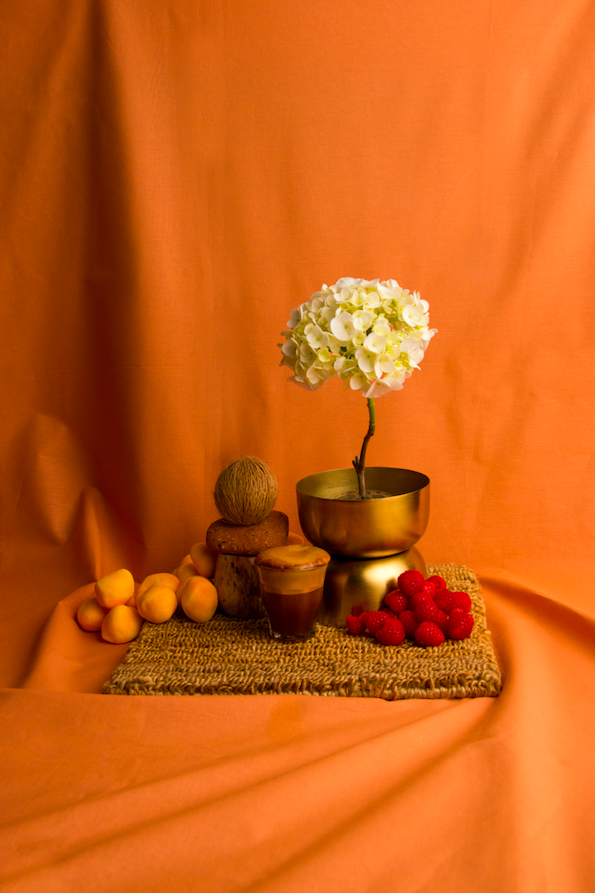 Origin: Rwanda, Bugoyi
Producer: Emmanuel Rusitira, BAHO Coffee
Varietal: Red Bourbon
Processing: Natural
Aroma: Raspberry
Flavour: Peaches, peach drinking yoghurt, white chocolate
Feeling: Creamy yet energetic. You can imagine drinking this with soft morning light flooding through your window.
---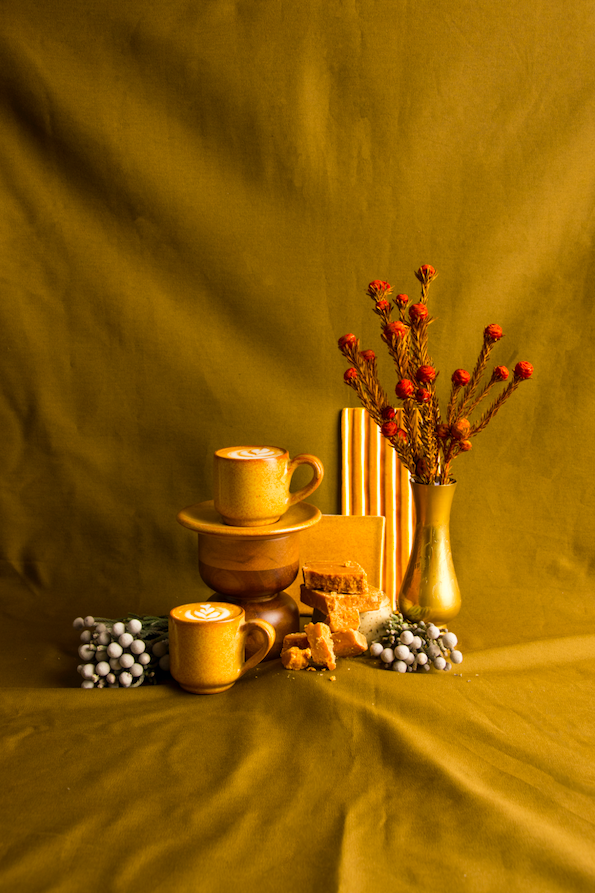 Origin: Nicaragua, Matagalpa
Producer: Rajuanse Estate
Processing: Natural
Aroma: Vanilla and Cigar
Flavour: Fudge, 70% Dark Chocolate, honeycomb
Feeling: Comforting on a cold day, "should be drunk in a log cabin" (direct quote!) Perfect accompaniment to the milk/dairy alternative of your choice.
---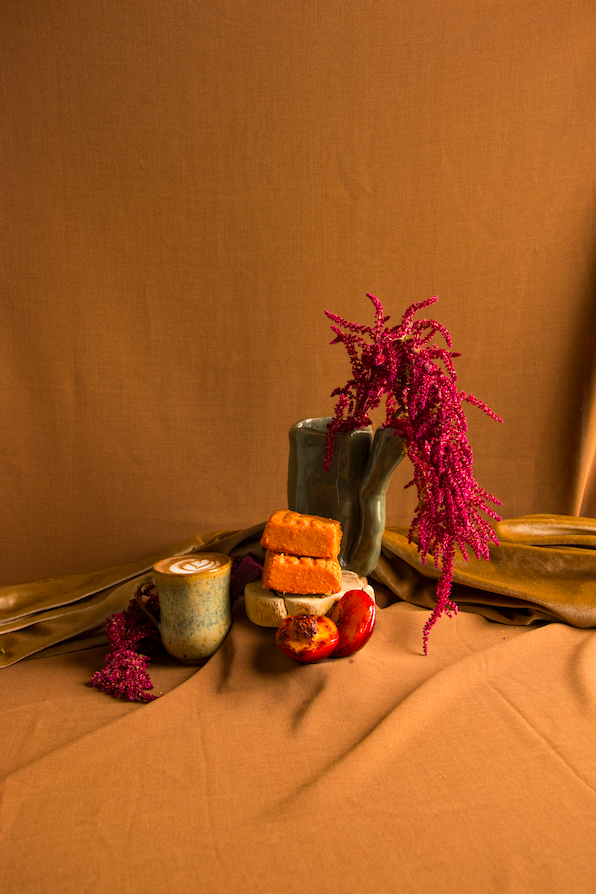 Origin: Guatemala, Acatenango
Producer: Finca la Hermosa
Varietal: Pacamara
Processing: Natural
Aroma: Toffee, Fresh cut wood
Main Flavour: Caramelised nectarine, caramel
Feeling: Velvety and bold. An unusually fruity Guatemalan, we were highly impressed by the body and nectarine sweetness of this delicious coffee.
---
Originally published in Issue 34 of The Coffee Magazine, read the full issue here.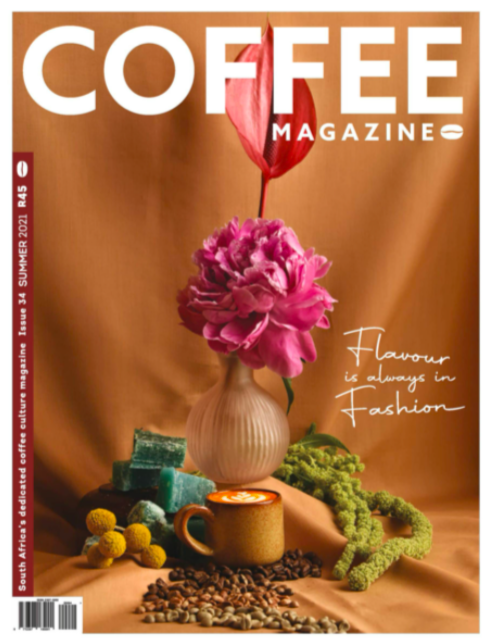 Got something to say? Then leave a comment!
---
The Sweet Life of Bees
Wednesday, 25 August, 2021
Exploring the wonderful world of honey
Words by Mel Winter
---
We came around the corner with a gathered trail of children from the tour around the training facility. We could hear the noise from quite some distance. In the rudimentary wooden structure close to the out-of-sight, but distinctive buzzing, a tub of honey is cracked open. It does not taste like any honey I've ever tasted. It tastes like ripe mango, its texture is silky and viscous. This final product, so naturally sweet and so valued, comes from our little pollinating friends, the bees. While we may have gone to Mozambique to see the budding coffee growing project, coffee is only one part of Gorongosa's plan to upskill and empower the community around the National Park to make sustainable incomes. Another of those avenues is bee-keeping.
The thing I've always loved about honey is that, to me, it tastes like sunshine. Bright and warm. The idea of bee-keeping and harvesting honey is fascinating. And while the bees are integral to our survival from a pollination sense, their produce has the capability to change a lot of lives too. The team at Gorongosa promote sustainable beekeeping practices, as environmentally friendly and high income potential enterprise for small-holding farm families. They help create sustainable livelihoods for communities while contributing to improve conservation of biodiversity and delivery of ecosystem services in the greater Gorongosa Landscape. And what about getting up close and personal with a swarm?! I always love seeing bees doing their work and collecting nectar from the different plants, but the very word swarm gives me the heebie-jeebies. I don't think I'm alone in thinking that despite the specialised protective gear, you've got to be pretty brave to deal with thousands of tiny, determined and protective creatures. To understand more about this we consulted the local three generational bee-keeping team from Native Nosi based in Tshwane, Gauteng.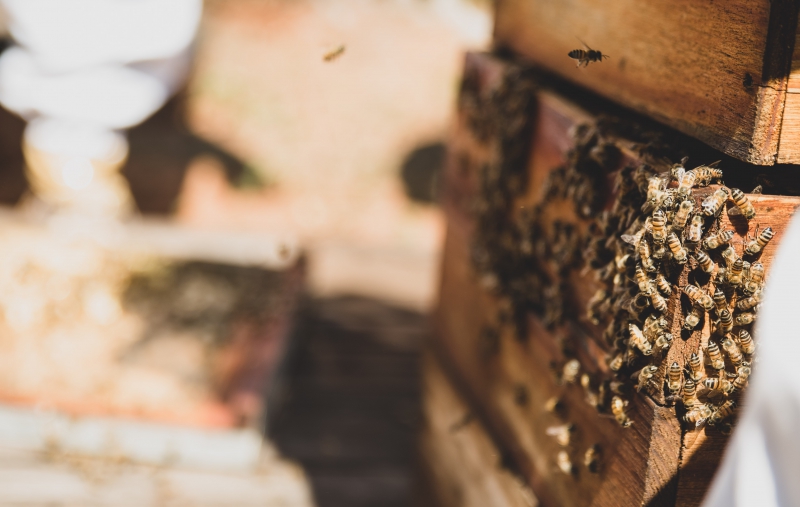 "My Grandfather was a crop and livestock farmer and kept a few beehives to help pollinate his crops, my father was particularly interested in the beekeeping and has been doing it all my life. I started selling his honey and when the demand grew, he suggested I get a few beehives to start making my own honey, and that's how Native Nosi was born," a passionate Mokgadi Mabela tells us. She is taking their bee-keeping skills to the next level and expanding their production. When I mention how different the honey in Gorongosa tasted, she explains why.
"The flower or crops the bees feed on to make honey always determine the colour, taste and thickness of the honey. Our bees are mostly exposed to Avocado, macadamia, sunflower, acacia, boekenhout (Buffalo Thorn) and multiflora (indigenous vegetation). The one thing we are very proud of is knowing that we give you what the bees have made. Honey is affected by many factors we have no control of including seasons, geographical location, forage and climate change. All those factors will determine the colour, taste and viscosity (thickness) of our honey. With that said, no two batches of pure honey will ever taste, look and feel the same. We fully rely on nature to make our honey and we share the product with the consumer as we receive it from the bees. We therefore encourage our clients to understand this, in order to understand why every batch is different. And the kind of client that appreciates nature is the kind of client that will appreciate every batch of our honey in all its facets of uniqueness. I take special pride in the fact that most of The Native Nosi's Honey is Foraged in the Limpopo, Gauteng & North Western areas of South Africa. The bees are moved around every season to ensure that they always have enough forage to make their honey. So at any point the honey may differ in texture, colour & taste; depending on the different nectar the bees visit to make the honey."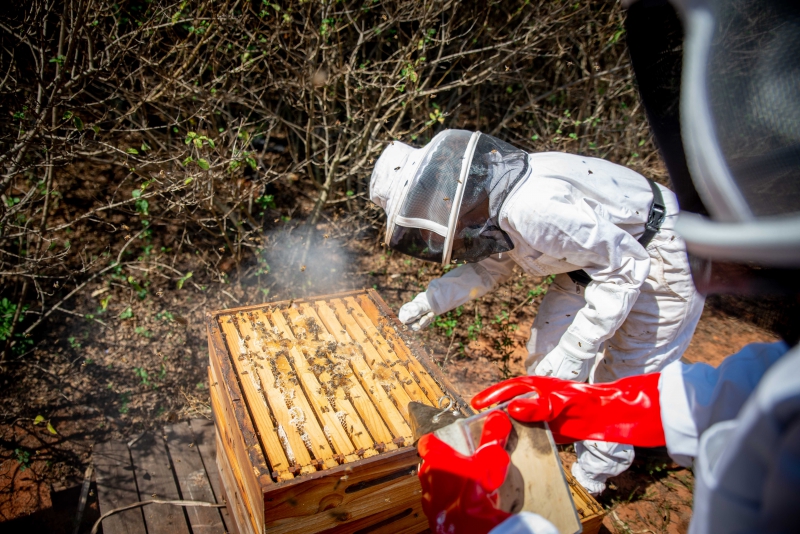 Even the same flower blooming in the same location may produce slightly different nectar from year to year, depending on temperature and rainfall, which will in turn affect the flavour of the honey. The harvesting of the honey is quite a tricky business and Mokgadi stresses that success will come to someone who genuinely loves the bees and is prepared to do their best for them to thrive.
"The behaviour of bees differs, just like all living things. Some swarms are more aggressive while others are less aggressive, others are "busier" than others, some swarms are stronger than others and obviously others smaller or bigger. I'm not sure about having a relationship with them," she chuckles, "but obviously you do start to become attached to the swarms over time. The calmer you are when working on the bees the better the bees "behave"when you work on them and obviously this gets better with experience."
Working on the bees involves a kind of dance involving 'smoke' and stamina and patience. Once you have mastered this dance you are rewarded with raw honey in its purest form.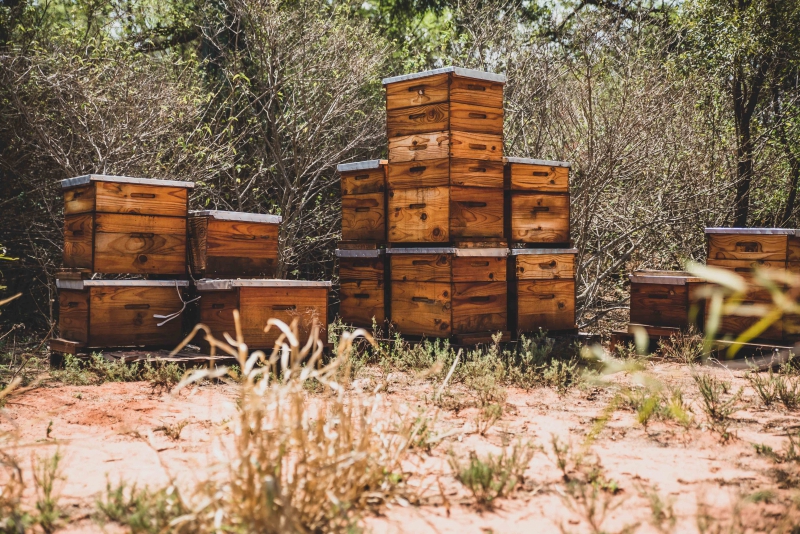 "Raw honey means you have in the bottle what the bees made and only what the bees made, no additions, no processing, no heating etc. Irradiated honey means the honey has been processed to destroy any diseases that may be in the honey and delay crystallisation, this is a legal requirement for all imported honey. It is done to protect SA citizens but it also destroys all the enzymes that make honey beneficial. The honey at The Native Nosi is the best in the land, & I do nothing to the honey except extract it from the bees straight into your bottle, so the honey is as fresh & pure as the bees prepared it."
Honey, or rather syrups posing as honey, came under fire in the recent past as many well-known brands were ousted for packaging these imposters as the real thing. We asked Mokgadi what consumers should be looking out for when they are scouring the shelves for the purest and most delicious honey.
"Try to buy local, look at the source always, you are looking for south African or African honey. Try to avoid honey imported from other continents altogether. As I said the importing regulations mean that it has had to undergo irradiation. If you know a beekeeper rather get your honey straight from them. Make sure you buy raw honey, and not irradiated honey and try to source from speciality shops (health shops, deli's, farmers markets etc.) when you can."
"The bee-keeping community can be bigger than what it currently is, as we currently import more honey than we make as a country. There's a huge opportunity there. However, it is an industry that is white male dominated and will benefit from racial and sexual reform. It requires heavy capital to operate at commercial scale making it slightly challenging to penetrate for previously disadvantaged citizens who may have resource challenges."
With buying local and pure you also get all the health benefits that honey is purported to carry, unlike with the processed options.
"Amongst other benefits is has antioxidant, antibacterial, antifungal and antiseptic properties. It is an effective prebiotic* which helps regulate the digestive system. It has cold suppressing properties and helps sooth throat infections."
Throw a bit of that goodness in your coffee! Mokgadi agrees.
"Honey in coffee is a combination most of our clients are accustomed to. I believe the less strong honey flavours will work better with coffee as coffee has quite a defined taste. Flavours like acacia, sunflower, canola, should compliment coffee well. Although I am a tea drinker and only occasionally have coffee," she laughs, "If I am to have a coffee it has to be at Press For Coffee in Faerie Glen Pretoria."
Amazing to think that the combination of bees and flower nectar results in a product that's existence we take so for granted most of the time. Mokgadi understands the gravity of her responsibility as a bee-keeper.
"Bees are critical for human survival, without bees we wont have fruits, vegetables, seeds and nuts, least of all honey."
*This is not a typo! Prebiotics are in fact different to the more well-known probiotics, but both are good for your gut health! Prebiotics actually feed the bacteria in your gut, a food source for the friendly bacteria that make everything work smoothly in your intestinal tract. You learn something new everyday!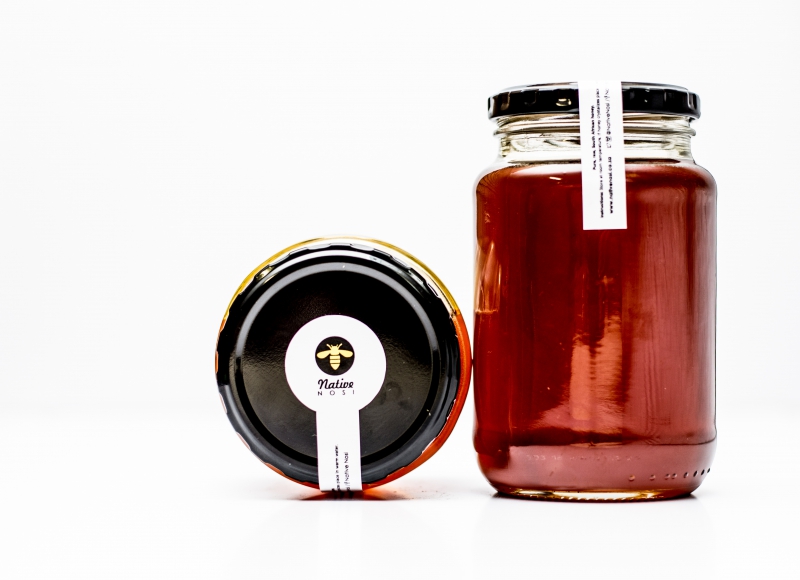 Got something to say? Then leave a comment!
---
Eswatini's first coffee roastery: Mabuda Farm Coffee
Monday, 23 August, 2021
We were so thrilled when this year, we received an entry to A Shot in the Dark from Eswatini! Grant Johl was so enthusiastic about the project and unfortunately civil unrest in the country meant that they were unable to submit their roasted coffee for the competition. We asked him to give us some backstory on how Mabuda Farm Coffee began and we loved reading about what's happening with coffee culture in Eswatini. They actually grow coffee there too, which we had no idea about, so cool to discover new things in our global coffee community each day.
---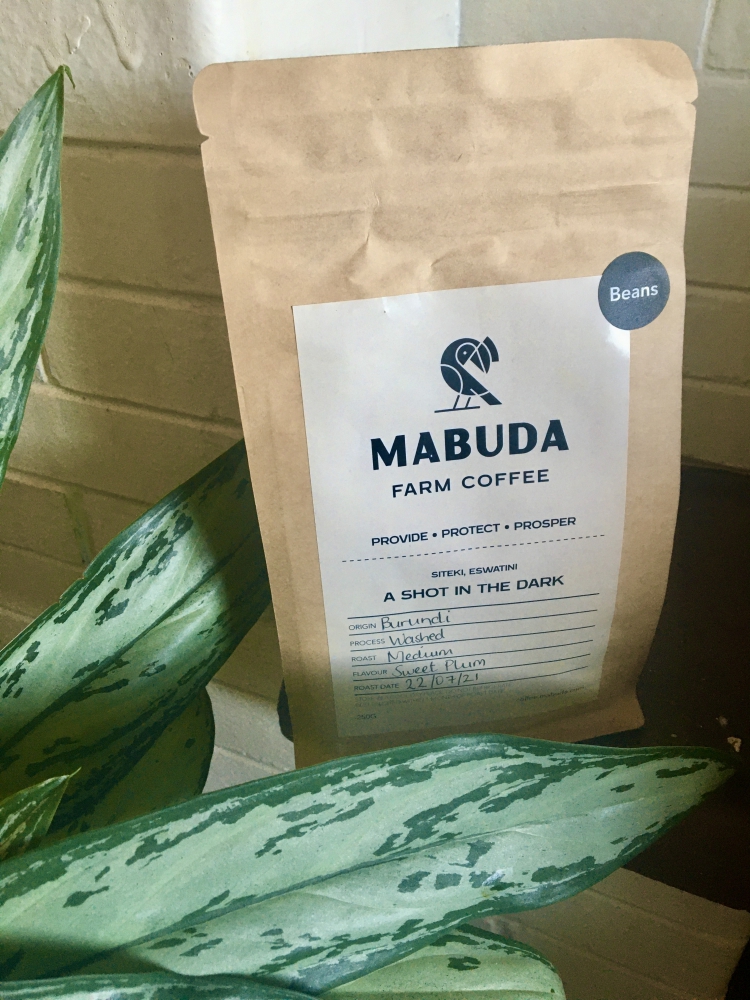 Mabuda Farm Coffee was born in October last year when an opportunity arose for me to shift focus from my medical career to my passion for coffee and use that to uplift people in our farm community in Siteki Eswatini. Having grown coffee on our farm for the past 10 years, the opportunity to shift gears into growing, processing, roasting and serving specialty quality coffee in this small town and country was simply too good to let go!
Fast forward 10 months and we find ourselves we having trained and empowered an impressive group of baristas working for us and our Mabuda Farm Coffee Partners.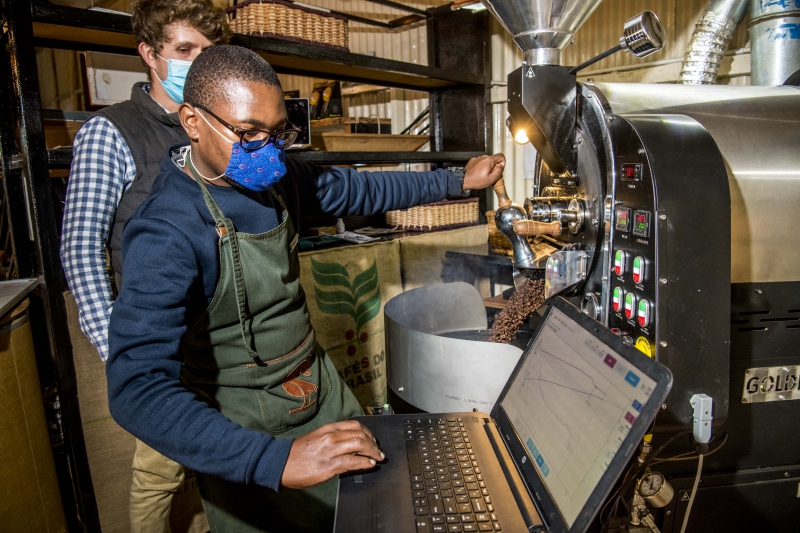 One such barista, Sibusiso Matsaba, is also our roaster. He started working with us in October last year, having no previous exposure to or interest in specialty coffee. With unemployment having moved beyond crisis levels last year, Sibusiso grabbed the opportunity to venture into this industry, knowing very little of what he was in store for! We asked him a couple of questions for you to get to know him:
Name two ways you have grown personally since working in coffee at Mabuda
Working in coffee has taught me new skills, as well as helped me improve others. It has definitely helped me realise the importance of and improve my time management.
What does working at Mabuda Farm Coffee mean to you?
It means being able to put food on the table for my family.
What are your goals for your career in coffee?
My goals are to become the best barista in Africa, and to teach Emaswati about coffee and in doing so increase the coffee drinking culture in our country.
We'd be stoked if we could assist our fellow Emaswati who have and still are suffering greatly at the hands of the King and his governments forces. For more information on what some incredible folk are doing in this regard, have a look at this website! https://chuffed.org/project/solidarity-with-eswatini
Looking ahead, we aim to further grow the coffee culture in this country and in doing so entice both locals and tourists to support local. Our hope is to provide, protect and prosper the people of our community and country as a whole.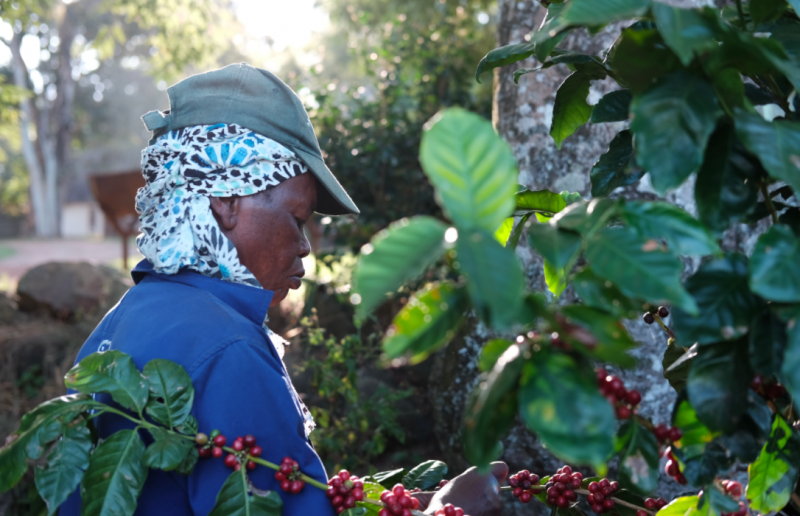 Name of Roastery: Mabuda Farm Coffee
Name of Head Roaster: Grant Johl
How did you get into coffee roasting? I ventured into roasting coffee when I moved to a farm that was growing coffee last year, whilst taking a break from practicing as a medical doctor.
What is your favourite coffee to roast currently?
Definitely the Uganda "Rwenzori Mountain" natural that we use in our Doctor's Orders Blend. It is challenging to roast but so bright and fruity when we get it right!
If you had to drink one coffee for the rest of your life, what would it be? (Origin, varietal, processing, roast profile)
I can't remember any details other than the Geisha that Winston Douglas used in the 2017/18 barista champs. It was insane.
What has been your favourite moment in coffee?
Having the baristas that I have trained, pull and pour better coffees than I can!
Tell us one of your favourite songs!
Molweni by Mandisi Dyantyis, his voice is mad.
If you had to eat one thing for the rest of your life what would it be?
My wife's home-made burgers with freshly baked buns, rocket and lemon-tahini dressing. I'm already drooling.
Where can we find your roastery?
On our farm, in Siteki Eswatini.
Can we buy your coffee online?
Soon, hopefully soon!
Got something to say? Then leave a comment!
---
New Kids on the Block: Big Bay Beach Brew
Wednesday, 18 August, 2021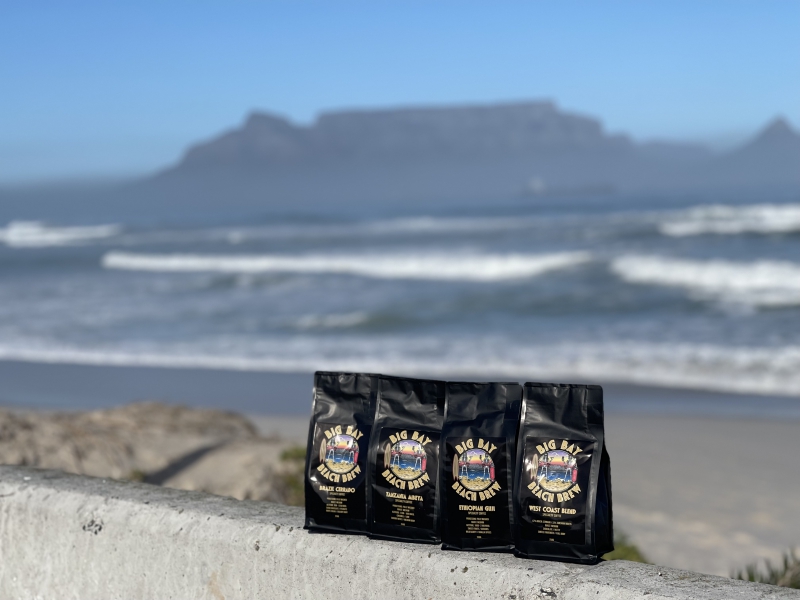 Big Bay, Cape Town. An iconic view and a new coffee company to get your tastebuds into: Welcome to the jungle, Big Bay Beach Brew!
If anyone has ever been up the beautiful West Coast, you get that feeling of adventure and freedom. The winding road connecting you to beautiful beaches, in-between the wildflowers (during spring), game reserves, and to top it off the beautiful back drop of Table Mountain. It just shouts beauty, adventure, and freedom!
So it's very fitting that one of our coffee community's most loved hard-rocking sons, Roan Muntingh from Ultimate Water and Daniela Toth, a marketing and branding guru, have teamed up to bring you one of the coolest new brands in the business!
Roan has long been part of the coffee community in SA, working with his dad, Andre at Ultimate Water for many years - as sponsors of SCASA events, and more recently the SA AeroPress Champs and also Creative Coffee Week in 2021.
Big Bay Beach Brew started out as an idea after Roan realized during lock down of 2020, he missed a good cup of coffee and did not know how to get his hands on freshly roasted coffee beans. With limited resources, he started off roasting coffee beans in a cheap popcorn air popper, which forced him to research and teach himself about roasting coffee. Exactly like the famous Afrikaans saying "Boer maak 'n plan".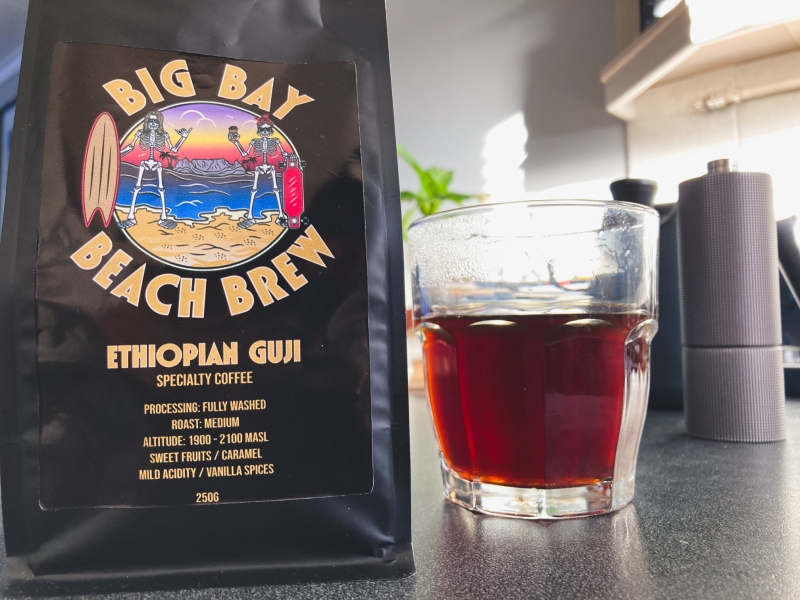 How good does this look?
He eventually moved onto a benchtop roaster which allowed him to perfect and easily duplicate roasts.
As he started perfecting the coffee roasts, he also started to pair them with different brew methods. Daniela being the taste tester, now has her favourite blends with her preferred brew method, thus resulting in Roan having to become the "home barista".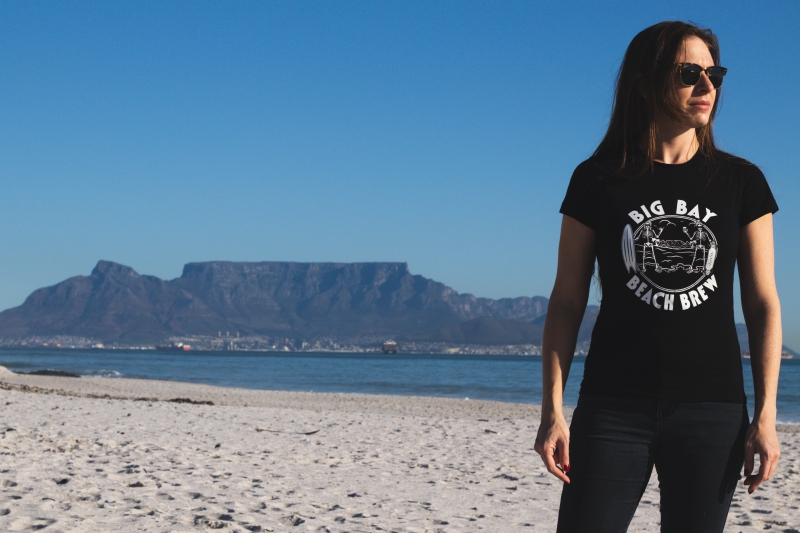 Hi Daniela! Nice t-shirt!
After many tastes testers Daniela grew a passion for specialty coffee, especially exploring drinking coffee with milk alternatives.
"BUT we are not just any coffee company, our goal is to focus on specialty coffee and helping other coffee enthusiasts become their own "home/ adventure barista" with manual brew methods, such as French Press / Aeropress / Pour-overs etc. Learning how to make a great cup of coffee at home is so rewarding. The skill of making the perfect cup of coffee is a cherished skill. Not only will you take great pride in your caffeinated creations, but you will also be able to show off this skill with friends and family."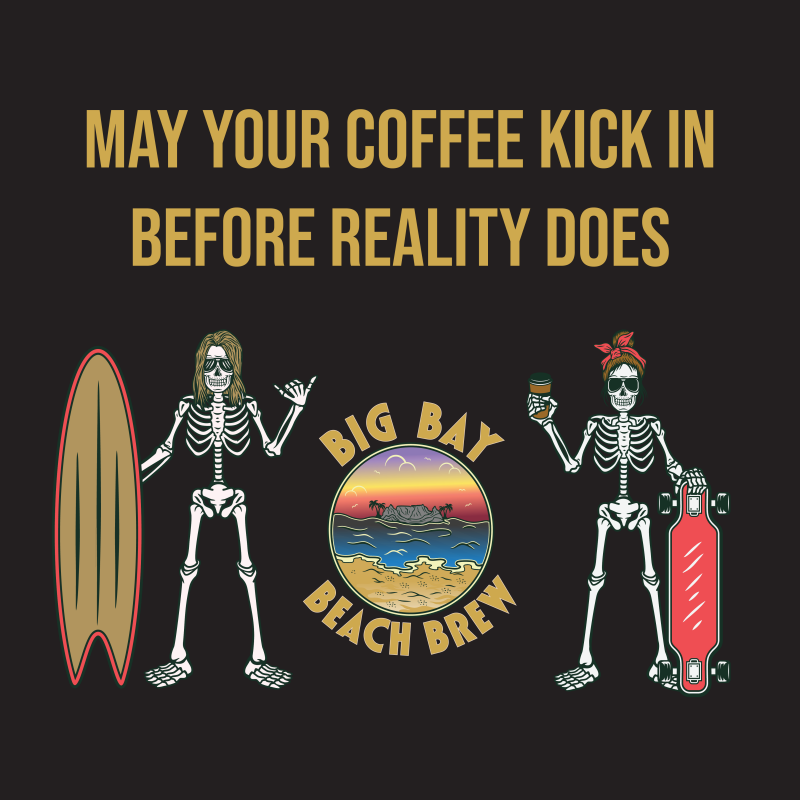 The Big Bay Beach Brew imagery is very cool! Check out the full graphics on their Insta
BBBB are passionate about the outdoors too! Most of the products they offer on their site are aimed for adventure! Whether it's on a hike, camping, on the beach, or even in your home/office. The crew want to cater for everyone who loves to enjoy coffee anywhere and anytime of the day.
Check out the range so far : 3 single origins and 1 blend.
Ethiopian Guji – Sweet Fruits, Caramel, Mild Acidity, Vanilla Spices
Tanzania Mbeya – Caramel, Lime, Cherry Notes, Medium body
Brazil Cerrado -Dark Chocolate, Peanuts, White Sugar, Creamy body
West Coast Blend (66% Brazil / 33% Tanzania) – Chocolate, Nutty, Subtle Fruitiness, Full body
Got something to say? Then leave a comment!
---
Roaster Focus: What is happening to coffee beans inside the roaster?!
Monday, 16 August, 2021
HELP! What's happening to my beans?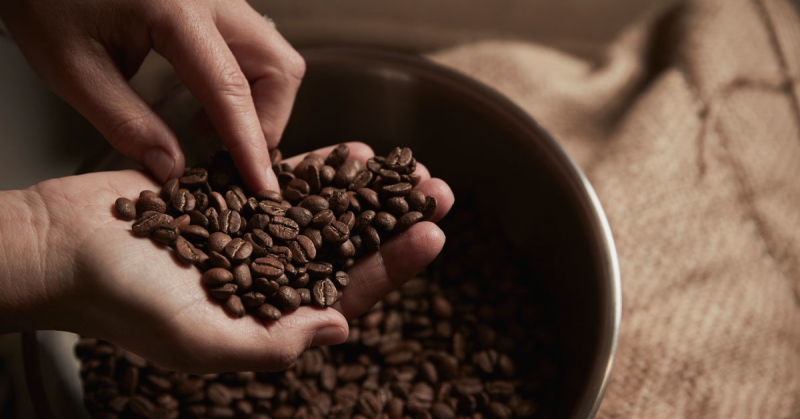 There seems to be a massive misconception between tipping, scorching, blowing, and burning.. Part of the problem is there is no naming convention - does "roaster" refer to the person or the machine; is "dropping" taking the beans out or putting them into the drum? Is "tipping" and "scorching" the same thing and how do we spot the difference?
Well, I don't know who decides on the exact naming conventions, but here is my take on it:
Tipping
The word "tipping" most likely refers to the phenomenon where the "tip" of the bean burns black. That makes sense to me, at least.
How to "spot" Tipping
Tipping happens when the beans experience any temperature too high for the bean's heat-transfer coefficient. i.e., there is so much energy (heat) around a specific part of the bean that the bean cannot absorb/conduct/disperse the energy fast enough. The only choice left is to burn in that area.
An analogy can be found in any form of meat grilling. A simple lamb chop on the grill has tipping around the edges. This is caused by too much heat at any one time, causing the meat to char instead of cook. This is exactly what happens to the beans: there is too much heat for the bean to take up, so it burns.
What causes Tipping?
So, when does tipping occur? Truth is that we don't know exactly. The definition above tells us that it can happen at any time, whenever the temperature is too high during the roast. It can happen because of too high a charging temperature (the starting temp), too high a ramp during roasting…too much heat anywhere!
The next question is whether this is caused by convection or conduction heat? In other words: is the drum too hot or is the air too hot? The answer is: either. Tipping is a factor of the beans, not the environment, the roaster, the drum, or air temperature. The fact is that the coffee bean cannot handle it.
Look at the image below: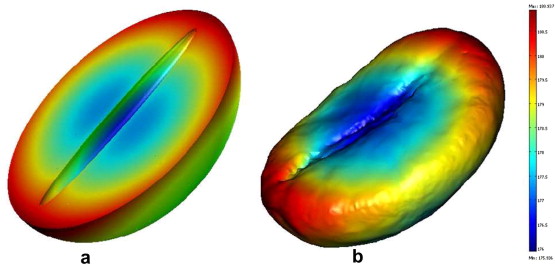 Photo Source: www.sciencedirect.com
The colours show the difference in temperatures inside the beans. It is clear from the image that, if anything should burn, it would be the tips of the beans! But this changes depending on the bean: try finding tipping on peaberries. Because the peaberries are round and has almost no distinct "tip", the chances of tipping happening are much smaller in peaberries.
What is the effect of Tipping on you roast?
So, is tipping a bad thing? That is a question only the drinker can answer. Allow me, as I cannot stress this enough:
TASTE YOUR COFFEE!
In other words, if the coffee tastes bad, then tipping is bad. If your coffee tastes good but you have tipping, then surely tipping is not a bad thing! Is the "tipping" on the lamb chops a bad thing? No, we all love a little char-grilling on our chops. But surely this is per definition a burnt chop? Well, possibly so, but it still tastes great! The chances of tipping affecting your roast to the point of having to dump it all is very slim. Chances are that your chosen profile or roast degree is way off, and that tipping is only a very small part of the problem.
Scorching
So, if tipping is a burnt spot on the tip of a bean, then what is scorching? To me, scorching is bad practice. Not necessarily a bad tasting bad practice, but one that points to inexperience on the side of the roast master.
Scorching happens when the bean touches a surface that is too hot for the thermal conductivity of the bean. The same as for tipping, but almost exclusively caused by conduction heat. In layman's terms: your drum was too hot! Try a cooler charge temperature or reduce the ramp-time of your profile to negate any scorching. You should not need to scorch the beans to achieve your preferred roasting profile.
Scorching is different from tipping in that it typically presents on the flat side of the bean. It is a larger spot that is burnt black.
Here is what scorching looks like: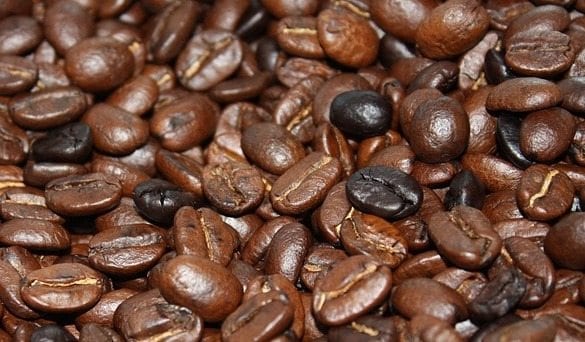 Photo Source: www.perfectdailygrind.com
Cratering
There is a lot of confusion between craters and tipping. The two are VERY far apart. Cratering happens near or into second crack where the pressure inside the beans is released at such a high rate that the bean's surface cannot handle the release. This is per definition "second crack", but in the case of cratering, the second crack was brought on so much that it affects the structural integrity of the bean and literally blows a piece off when the bean releases the built-up gasses inside the bean.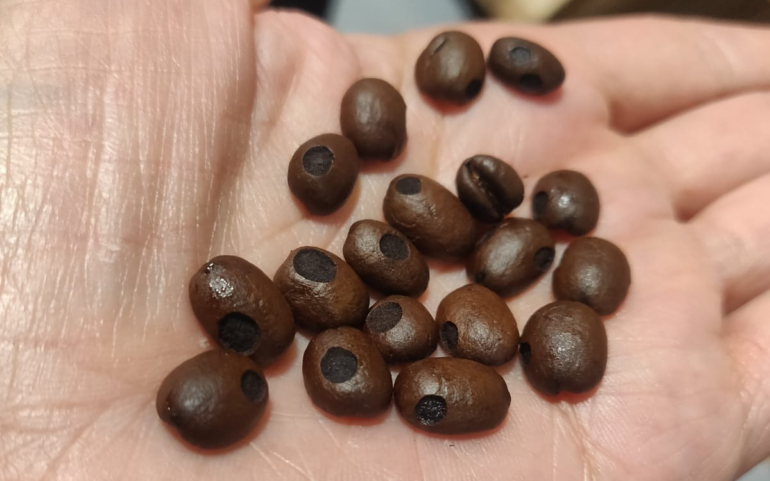 Photo Source: www.fullcoffeeroast.com
What is the solution?
If you decide that tipping, scorching, or cratering is the cause of any unwanted flavours in your bean, here's what to do:
Tipping: Reduce your charge temp and do a slower, gentler roast. Increasing your convection heat should also help, as well as increasing the batch size and drum speed. The best would be to roast longer and gentler to allow your beans enough time to absorb and distribute the energy that you are trying to force into them.
Scorching: Reduce your charge temp and increase your drum speed. The less time the bean spends on the side of the drum, the less scorching you will have. Try to maximize your convection heat and minimize your conduction heat, i.e., transfer your energy by means of hot air instead of a hot drum.
Cratering: Increase the time from first to second crack and take a gentler approach will help to prevent cratering. Dial back on your gas pressure once you reach first crack and let the beans carry themselves into second crack. If you force more and more energy into the batch, it stands to reason that "something's gotta give". In this case, the whole bean is splintering apart because of your need for burnt coffee!
The Genio Academy, together with Shaun Aupiais from We Roast Coffee produced a brand-new online Coffee Roasting 101 course on our Genio Hub, available to all Genio customers, where he discusses common roasting defects in depth. Click on the link to view this specific module.
#GenioForLife
Neil
First posted on www.genioroasters.co.za
Got something to say? Then leave a comment!
---
Celebrating Women! Ladies, you can win a Coffee Magazine hamper as we celebrate Women's Day.
Friday, 6 August, 2021
This Women's day we pay tribute to the wonderful women in our lives as we celebrate and cherish everything they are to us. This publication would not exist if it were not for one very special woman, our wonderful Founder and Editor-at-Large, Mel.
An activist for Women in Coffee, a fighter for all things female, an independent and deeply mindful person. We love you Mel and we are so grateful for everything you do for our coffee community and the people in it.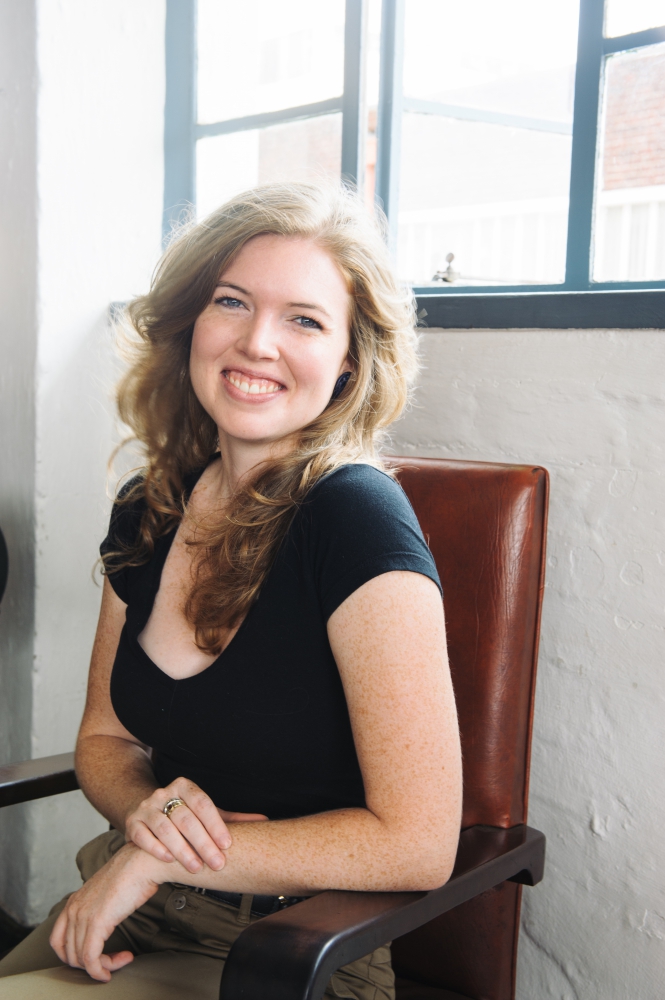 Coffee Magazine Founder, Editor-at-Large and all round activist for Women in Coffee, our wonderful Mel! This photo is from one of our first ever Coffee Magazine shoots in 2012, at the old Colombo Coffee Roastery in Gale street. Nine years later, our fearless editor is fighting hard every day to uplift and empower women in our industry!
---
Win a Coffee Magazine hamper this Women's Day Weekend!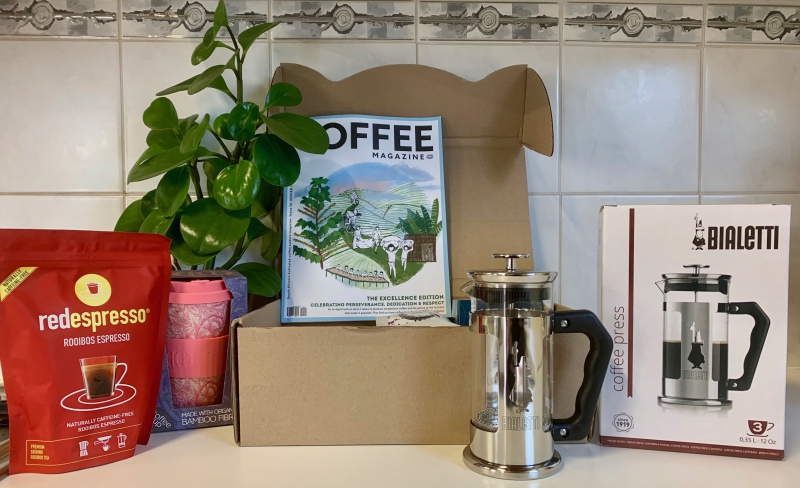 Only for the Women! Enter your details below to win the above Coffee Magazine hamper (plant not included!) valued at over R1500, consisting of:
Win a Coffee Magazine hamper this Women's Day Weekend!
Got something to say? Then leave a comment!
---
Do you want to taste 2 of the TOP 10's coffees? They are in this month's Coffee Club - order here!
Thursday, 29 July, 2021
Today the TOP 10 Roasters in the 2021 A Shot in the Dark roasting competition were announced, and we are so thrilled that not just one, but TWO of our TOP 10 are in this month's Discover Great Coffee Club Box, Gegrond (Pretoria) and Cuppa Coffee (Nigel) - Congratulations!!
This means that you, our Coffee Mag readers, can taste their coffee - and you can taste 4 other incredible coffees at the same time, when you buy this month's Box. Head over to https://www.discovergreatcoffeeclub.co.za to order.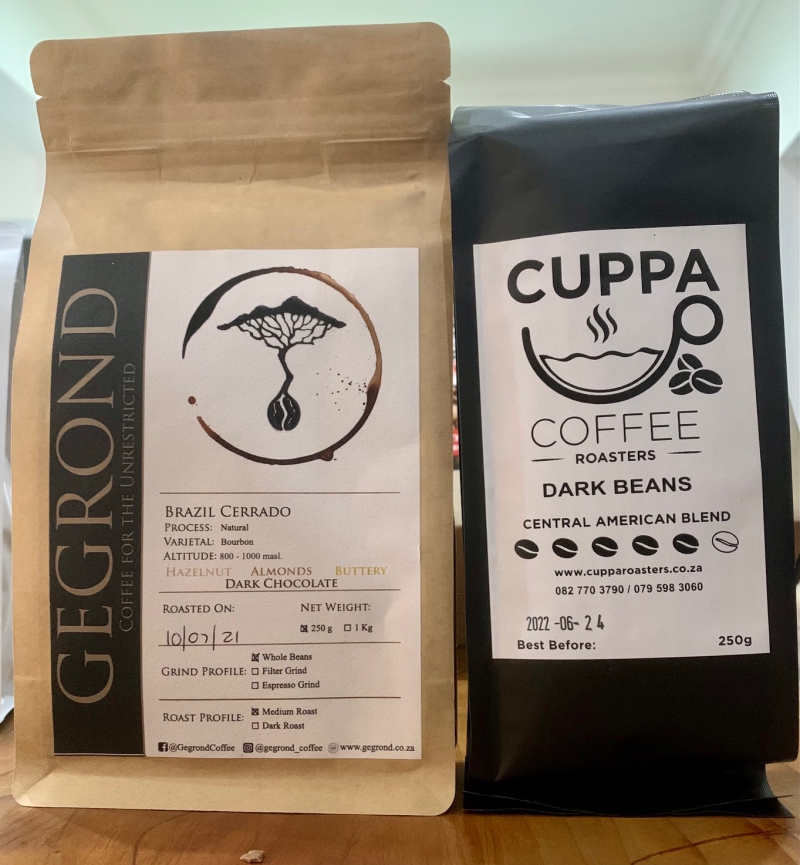 Gegrond and Cuppa Coffee both made the TOP 10 of A Shot in the Dark 2021, announced earlier today!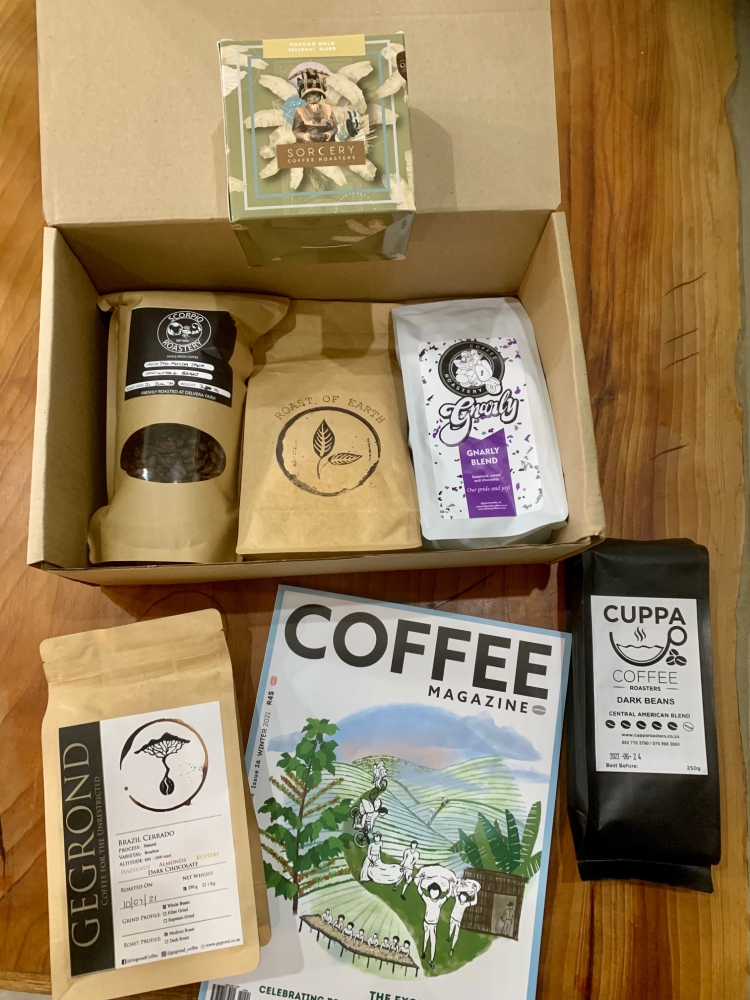 Get 6 incredible coffees and a free Coffee Magazine Issue 36 in your box!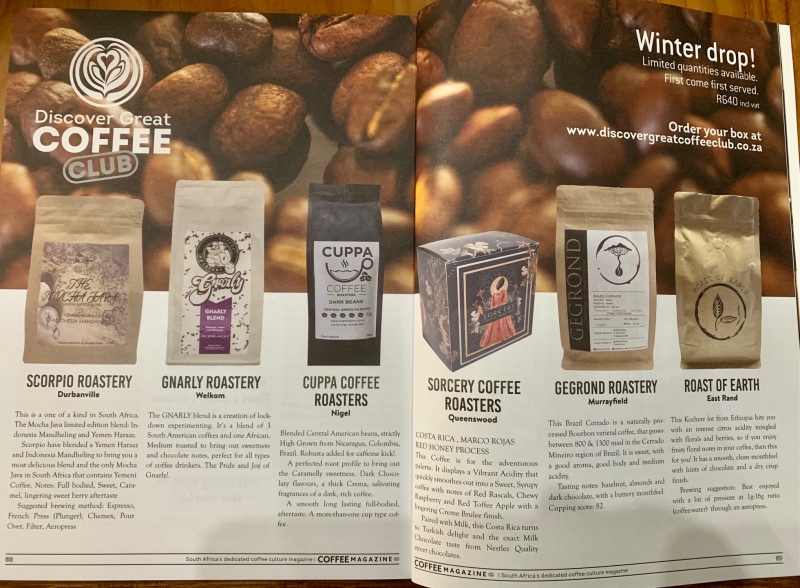 Learn a bit about some of SA's up and coming coffee roasters and their coffee in this issue of Coffee magazine, included in your DGC Box.
Got something to say? Then leave a comment!