Build Up to SCASA Nationals: Barista Competitor Winston Thomas
Friday, 17 March, 2017
Name: Winston Thomas
Region: Western Cape
Company: Origin Coffee Roasters
Winner Barista Champs Western Cape Regionals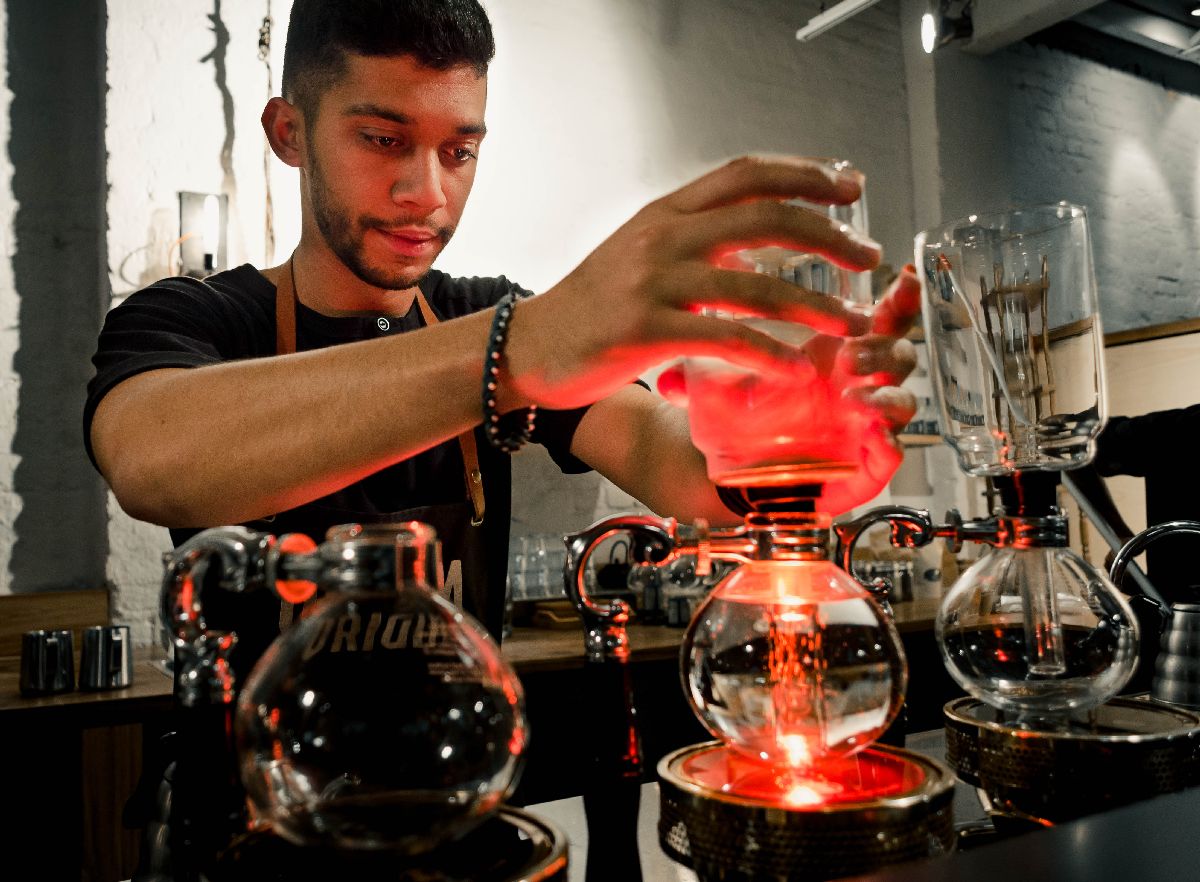 Photo by Lee Henriques


What is it about coffee that gets you fired up?
The sensory and mental stimulation of coffee never gets old. Not to mention the fact that I get paid to work with coffee, which is something I would do for free!
What, to you, is the most exciting trend in coffee right now?
The accessibility of information and resources has got me pretty excited. I've seen so many people sharing their brewing insights and experience on social media within the past few weeks, some who work in coffee and others who don't. It's exciting to see the industry grow both locally and abroad.
How do you drink your coffee?
A cortado in the morning with sips of filter and espresso throughout the day.

What's the biggest challenge you face in the build up to Nationals?
Balancing my current work schedule with practise times and planning. Finding the energy to stay late after work to train and using off days for miscellaneous competition tasks. But this is what competing is about and overcoming the challenges is what makes competing really worth it.
Why do you want to win this thing?
I want to win this so that my hard work and sacrifices are not in vain. And winning creates a platform to learn and grow even more as a coffee professional. Although the purpose of competing is not to win. Rather to learn and grow and share ideas. Winning would just be the reward for all of this.
What's your best tip for people trying to make better coffee at home?
WATER. Use good filtered water. Many of our customers complain that the coffee they make at home does not taste close to what they have at our café. This is usually due to using tap water.
What and where is the best coffee you've tasted so far in 2017?
To be honest my competition coffee is probably the best I've tasted this year haha! I'm sure the list will grow in May though! But I've really been enjoying Espresso Labs Vitamin C. I'm not sure what coffee they use for the espresso but its combined with a raw honey and cold pressed ginger and lemon.
Got something to say? Then leave a comment!
---
OUT NOW Autumn Edition 2017: Where will coffee take you next?
Wednesday, 15 March, 2017
The Autumn Edition of The Coffee Magazine celebrates heritage, innovation and the mavericks in coffee doing things their own way!
From Ethiopia to Soweto to Sweden, you don't want to miss out on this jam packed issue!
We will soon be announcing the winner of our Summer Edition Giveaway with Selati Sugar, but never fear the Autumn edition brings with it an all new competition with Hostex 2017! Buy the magazine to find the entry details!
You can find our
list of amazing distributors here.
Or you can
order a subscription here.

Remember, we are always looking for exciting
coffee stories from around the globe, please don't hesitate to contact us!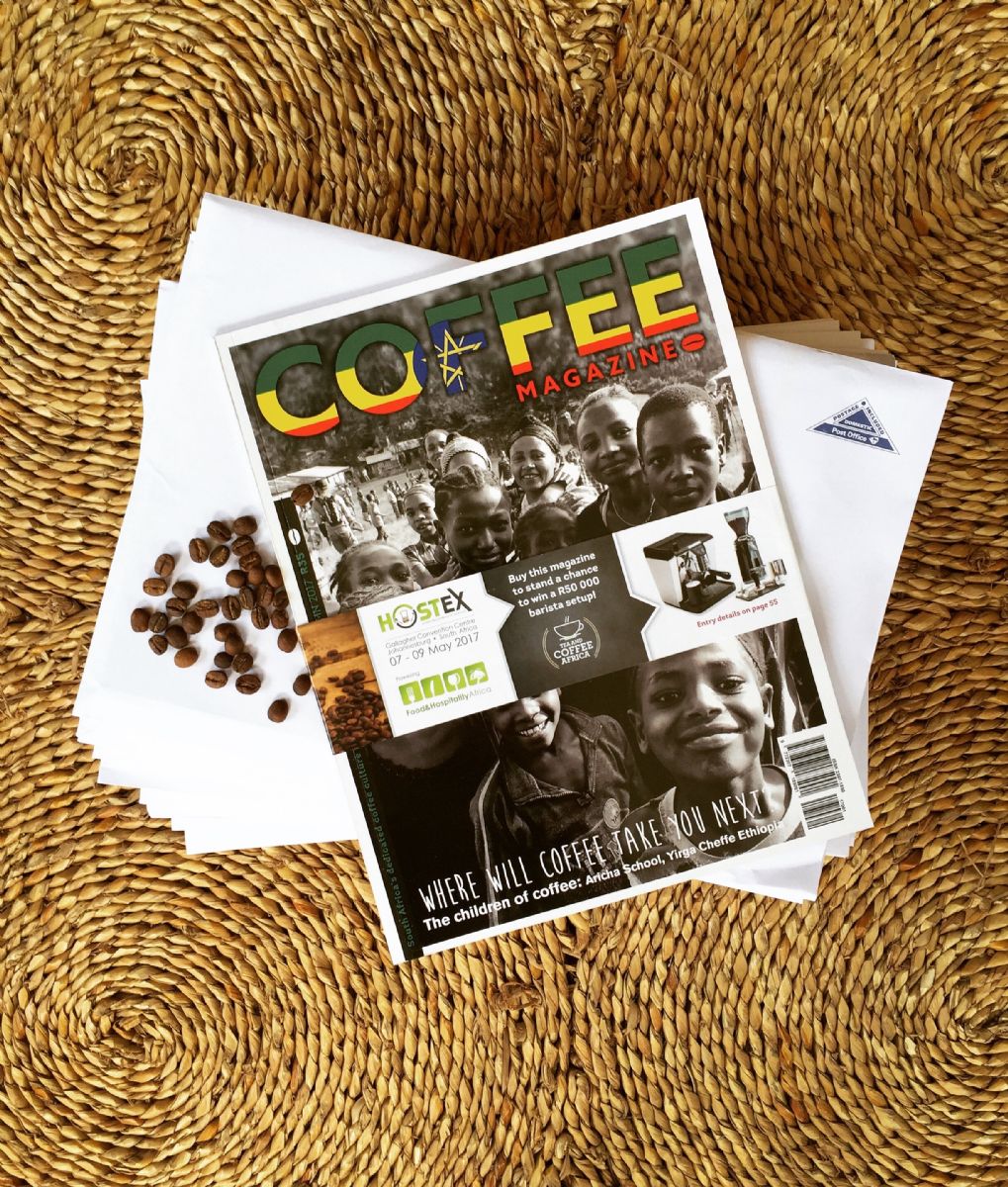 Got something to say? Then leave a comment!
---
Week 3 Almond Breeze LAVC: Shawn Townley's Phoenix is up against Groove of Truth
Thursday, 16 March, 2017
Got something to say? Then leave a comment!
---
Krispy Kreme Durban launch!
Tuesday, 14 March, 2017
There are few things that will make you a bigger hit in the office than arriving with a box of decadent and delicious doughnuts. And Krispy Kreme knows that there are few better ways to woo VIP's and media than letting them loose at the doughnut counter and sending them on their way with 2 trays of doughnuts each! Talk about a sugar high!
Of course, as our focus is coffee, I had to order a cappuccino with my mountains of doughy goodness. Percy was my barista and he gets to work on the amazing Carimali Kicco! The beans are a full city roast, this however did not mean that my cup was bitter, it was well extracted and the steamed milk was microtextured to a perfect temperature and I thoroughly enjoyed the complimentary richness to the light sweetness of the doughnuts.
Krispy Kreme South Africa
is among a slew of popular American brands that have found homes and excited consumers in South Africa, judging by the reception that this doughnut giant has received so far, it's unlikely that this will slow down any time soon!
We know you don't need much convincing to go try them out, just look at all the doughnuts!!!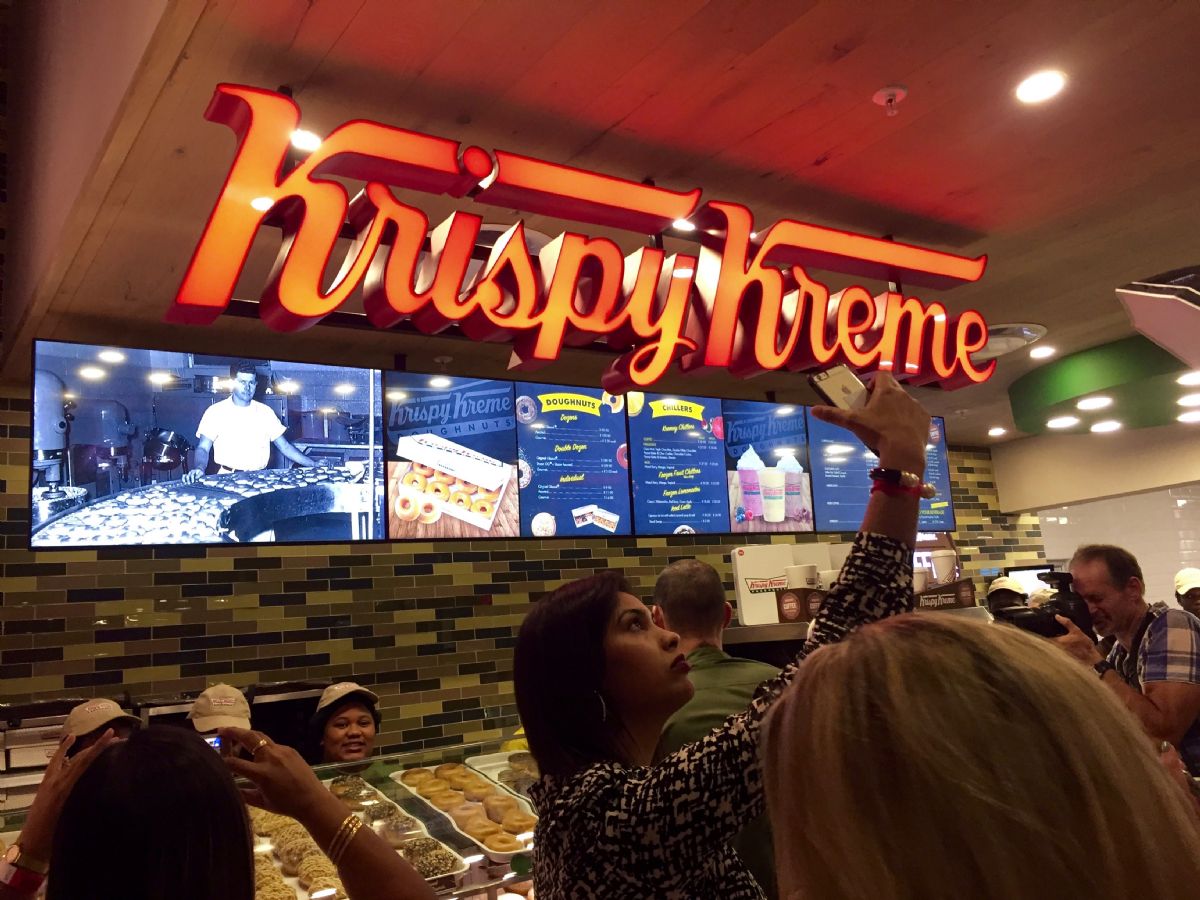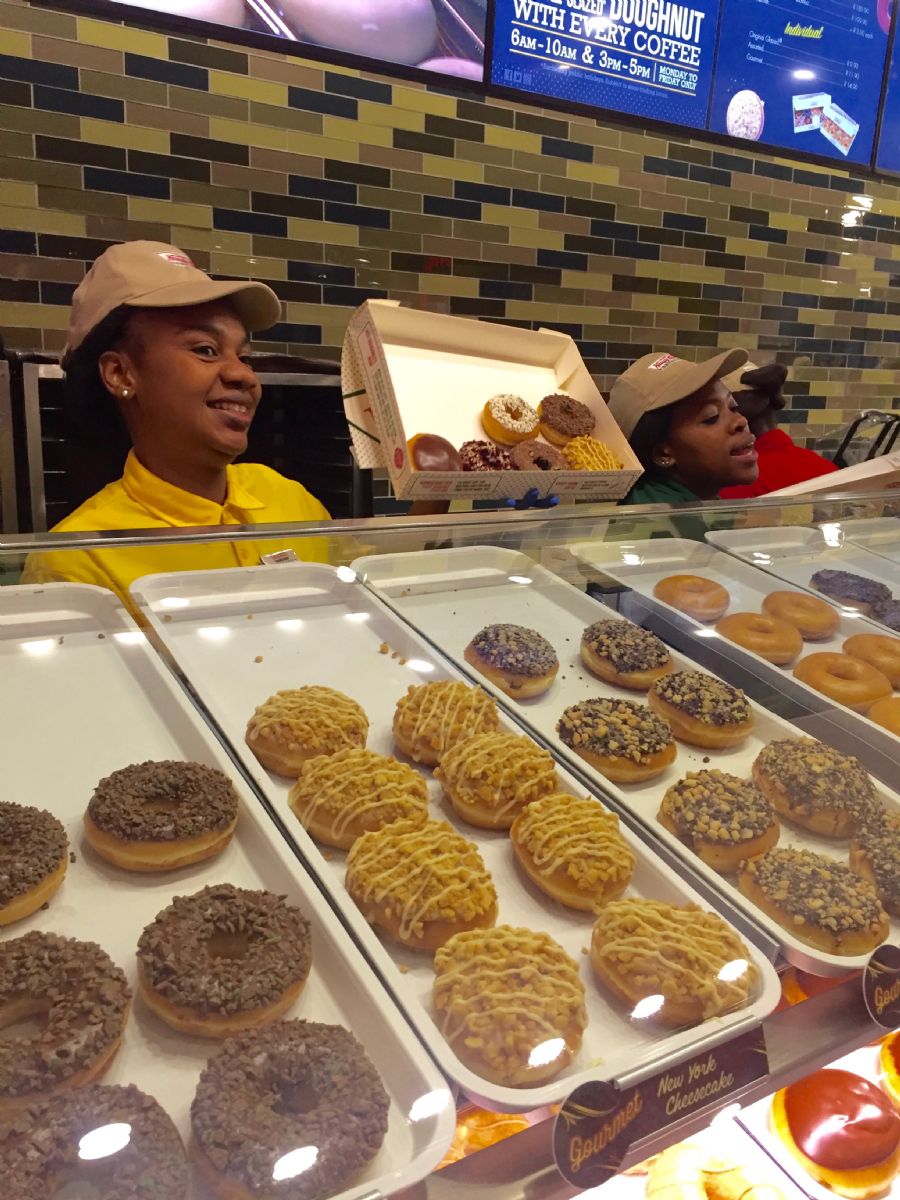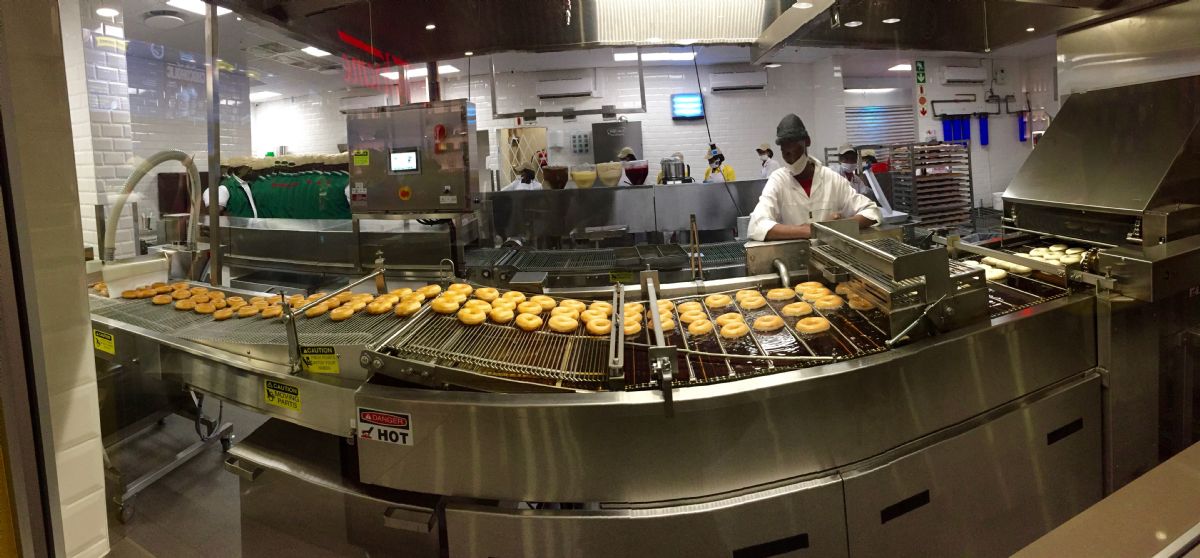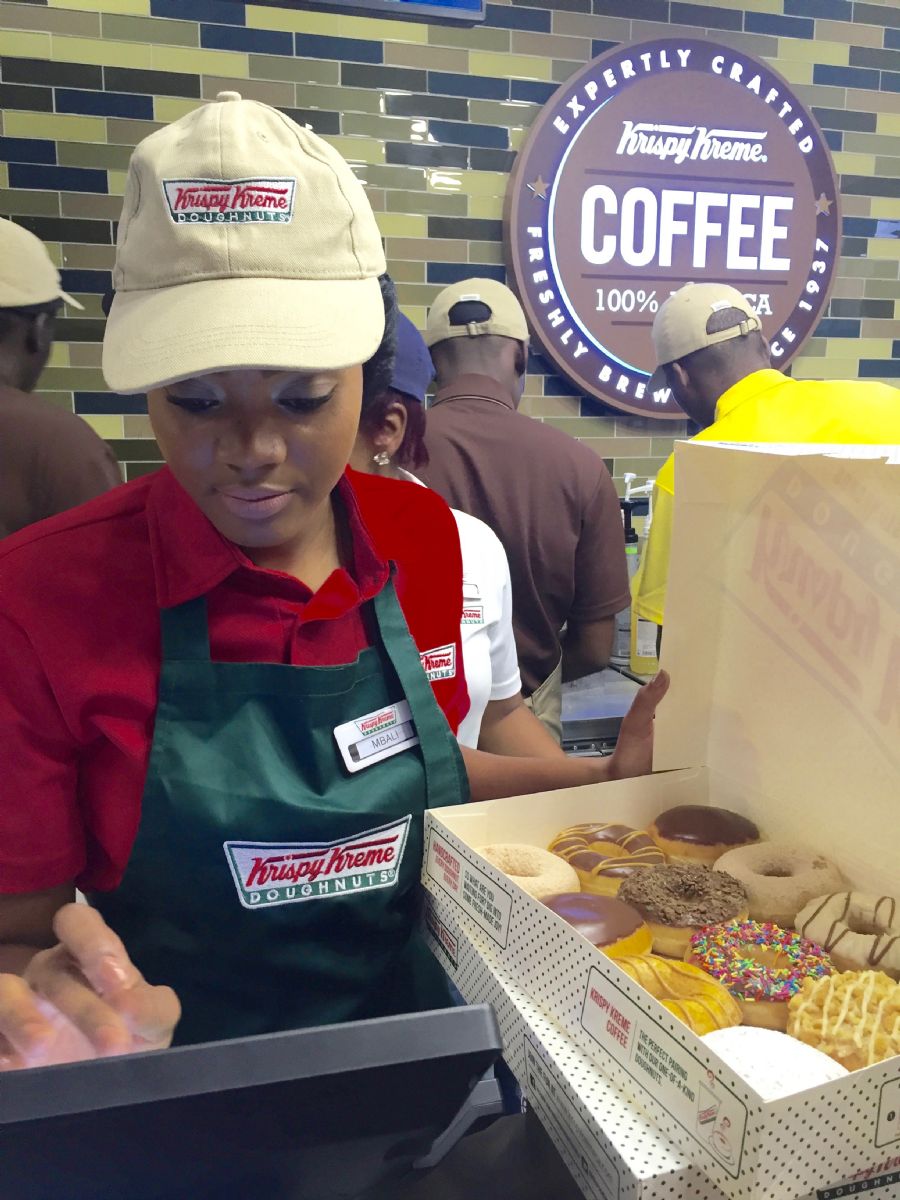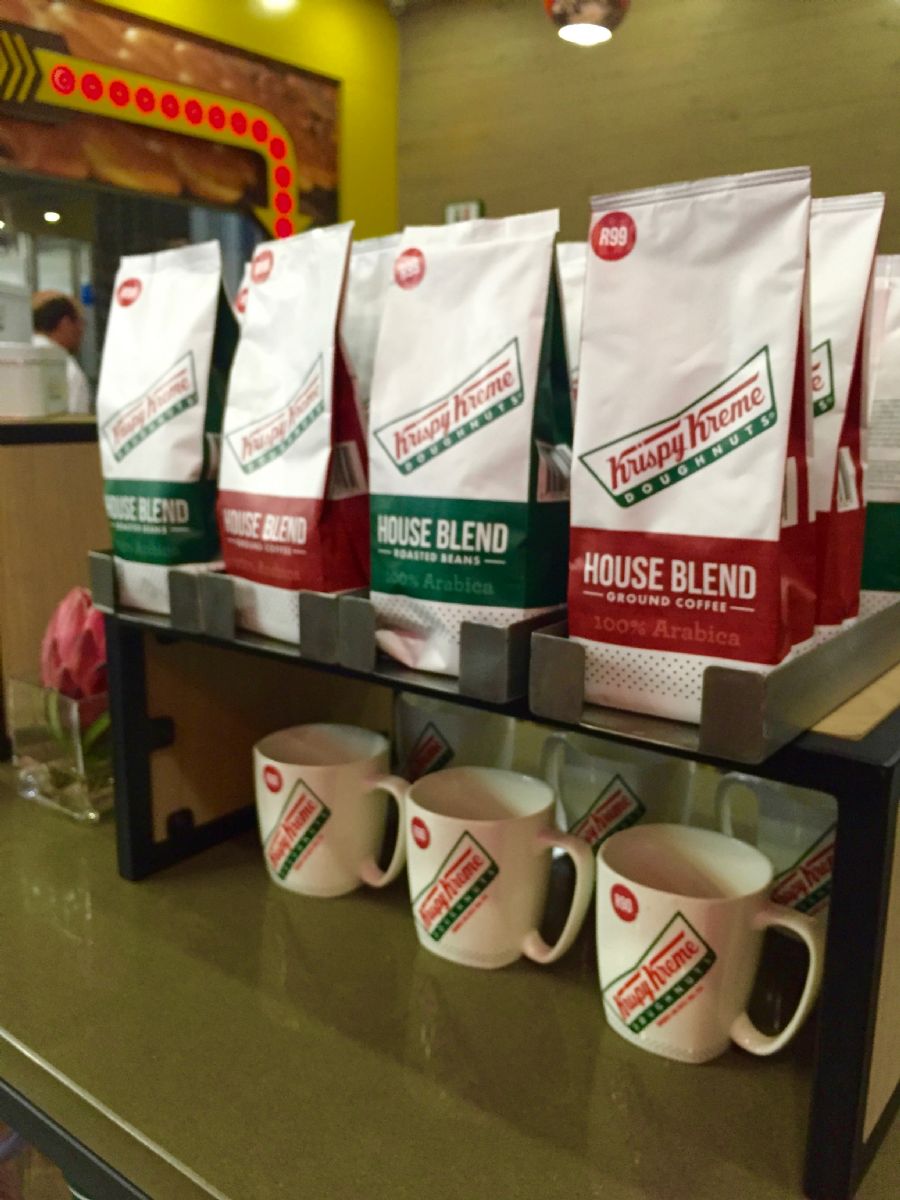 Got something to say? Then leave a comment!
---
World Barista Championship 2017 Rule Changes
Tuesday, 14 March, 2017

A few highlights that we like:

- Expression through competition layout is being explored, you can choose your layout from 9 different options based on your flow and what works best for your set as a World Barista Championship competitor. (Please note: Nationals competitions will still be run to uniform layout standards)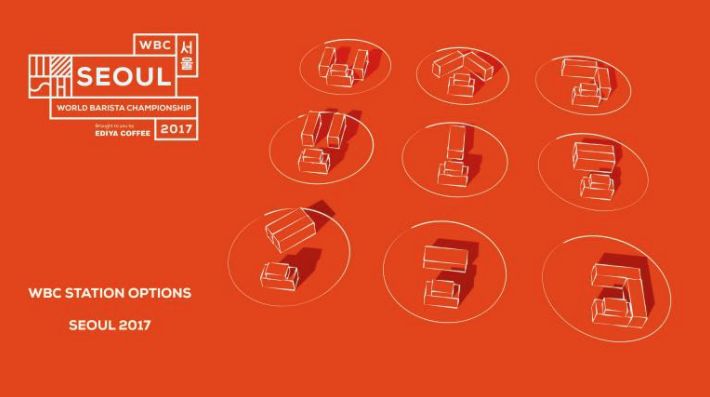 - Staggered start times with multiple competitor routines being run on stage at once. The resulting running schedule is more accessible for everyone, including competitors, volunteers, spectators, and staff. Each routine will be individually and simultaneously Livestreamed in full, with opportunities for post-routine interviews. To prevent undue live auditory interference, there will however be only a single carefully chosen soundtrack playing in the arena during preliminary round performances, with individual competitor soundtracks remaining as an option in the semi-final and final rounds. (From WBC Rules update)
The only 'problem' we foresee with this is that previously soundtracks have made a huge difference to competitor's sets and confidence. I still remember Ben Put's mostly Guardians of the Galaxy groovy soundtrack and Erna Tosberg's set at Rimini that introduced me to Milky Chance's Stolen Dance. A lot of competitors also use their music as a way to manage their time.
- The team competition that was introduced last year was a huge hit and gives all the baristas another reason to play for. The top scoring team member that is not already in the Semi-finals will score a place as the
wildcard 16th semi-finalist.
Oh ja, did we mention that there are now going to be
16 semi-finalists
? That is awesome! Come on South Africa!
- With so much emphasis being placed on temperature of the water when brewing coffee, it seems only natural that the barista competitor will
now have the ability to control the water temperature of the espresso machine
based on their specific brewing technique. And with the Black Eagle's technology making this a possibility,

We asked Wayne Oberholzer, SA's current Barista Champion what he thinks of the new rules:

"So what do I feel about the rule changes? Excited. Actually pumped to compete.

The table setup I think will allow us to really bring a further integration of the "chefs table" experience. We could find Baristas almost shielding the judges from the coffee making process and engage them more into the experience and joy of the coffee or finding the Flavour. Changing heights will really help someone like myself to get more comfortable at the station. A bonus.

Machines temperature control is something we have always advocated for, the ability to really get the most out of the coffee and compensate for altitude and travel changes. As well as water... wow. Think of the signature drinks!!

Top 15 with a wild card. This really enforces the whole team approach that they are going for, which is amazing to see.

I think the dropping of technical in the Semi-finals and Finals rounds is a problem however. We have seen it play such a big part of deciding the top 3 in our local competitions... but hey, sensory is the name of the game right?

All in all I love it. I need to dive more into it. But I think it's the sort of shift we have been wanting and waiting for."

---
A note to all baristas: These rule changes will only effect the WORLD Championship event. They are very clear that National Body events will continue with standard layout and standard machine temperature etc.
Got something to say? Then leave a comment!
---
Build Up to SCASA Nationals: Barista Competitor Khulekani Mpala
Monday, 13 March, 2017
---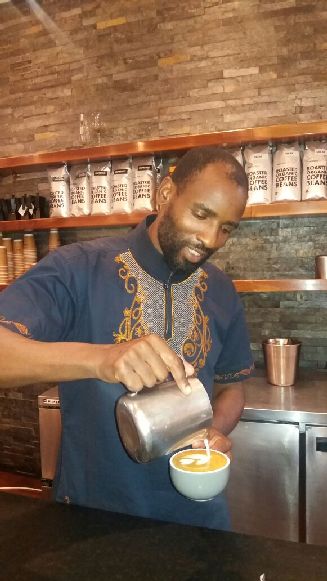 What is it about coffee that gets you fired up?
The realisation that coffee is more than just a beverage. It's a way of life. In one simple morning hour coffee touches all spectra of society and gets it ticking.
What, to you, is the most exciting trend in coffee right now?

The use of different tools like the OCD and scales to get the best out of a coffee.

How do you drink your coffee?

I enjoy chemex, black.

What's the biggest challenge you face in the build up to Nationals?
TIME......... It seems to have stood still!!! Let's get on with it!!!
Why do you want to win this thing?
I am motivated by the vision I have of going to the World Championships and showing the world that as South African baristas, we are world class. (And I don't want to win. I NEED to win!!!)
What's your best tip for people trying to make better coffee at home?
Make sure your coffee is ground to suit your brewing method. If you don't have a grinder at home, tell your supplier what equipment you use so that they grind it to that size. That's where a lot of people miss it.

What and where is the best coffee you've tasted so far in 2017?
Piccolo latte at Woolworths Cafe Sandton. Sounds biased because I train them ha ha ha ha ha ha!!!!
---
If you liked this article, then you may also like these:
Got something to say? Then leave a comment!
---
Win an Office Coffee set up from The Coffee Co!
Thursday, 9 March, 2017
There's nothing worse than bad coffee at the office and there's no better company to handle it than
The Coffee Co.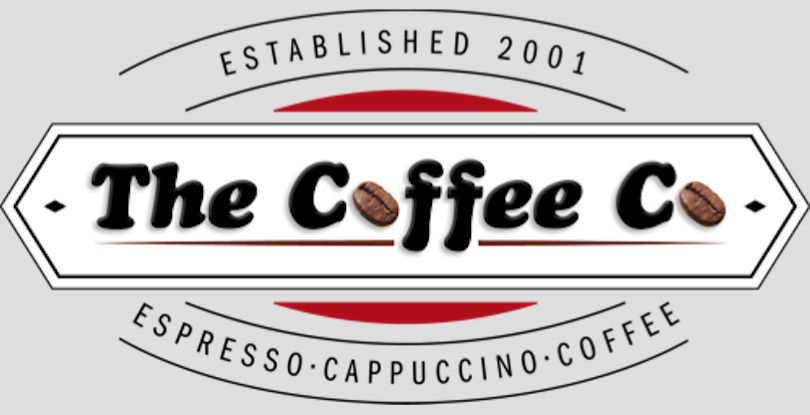 We chatted to Christo Konig the CEO to hear their story and the exciting new innovations they have in store in the office coffee space.

"It all started 15 years ago and where we are today with all the different products we developed and manufacture in SA specifically for this market. We roast our own great coffees and specifically with automatic machines in mind. We manufacture 3 different milk powders for our vending machines, a skinny cappuccino, full cream cappuccino and a creamer topping. We also make 3 different hot chocolate powders, regular, lekker maar soet..., dark choc and a "diabetic friendly" low sugar hot chocolate.

We are launching our "Single Serving" sachets in about 6 weeks with Decaff & Rooibos sachets, developed for the automatic machines in Offices and for the caffeine-free and rooibos markets. As well as Hot Chocolate sachets to open into your cup/mug and add a bit of water and top-up with milk froth from the automatic coffee machine.

Double walled paper cups, made from partly recycled material and obviously, recyclable and made in SA
Sugars in TCC packaging. We offer up to 8 different Brands of automatic machines and some are the World Leading brands like WMF, Schaerer, Jura, Queen etc. We currently have more than 35 franchises country-wide to service the clients with more than 3,000 machines!

Our latest and greatest developments for the Office Market includes:
An APP to record and share with offices, our cleaning and service records on their sites, when cleaned, when serviced and even photos if required. Full JobCard system to record each machines service records for years.
A payment system using SnapScan/Zapper technology inside big offices where employees can now get Cafe Quality coffee for anything between R5 - R20 per cup served and pay electronically for the beverages. We think this is the future of office coffee, although we are ahead of ourselves..."
Wow!
And this team is generous too! They are giving away an amazing Rooma A-9 Office Coffee Machine. This baby can handle quite a bit of volume, can be plumbed in, makes up to 40-60 cappuccinos on the trot before any cleaning or filling is required!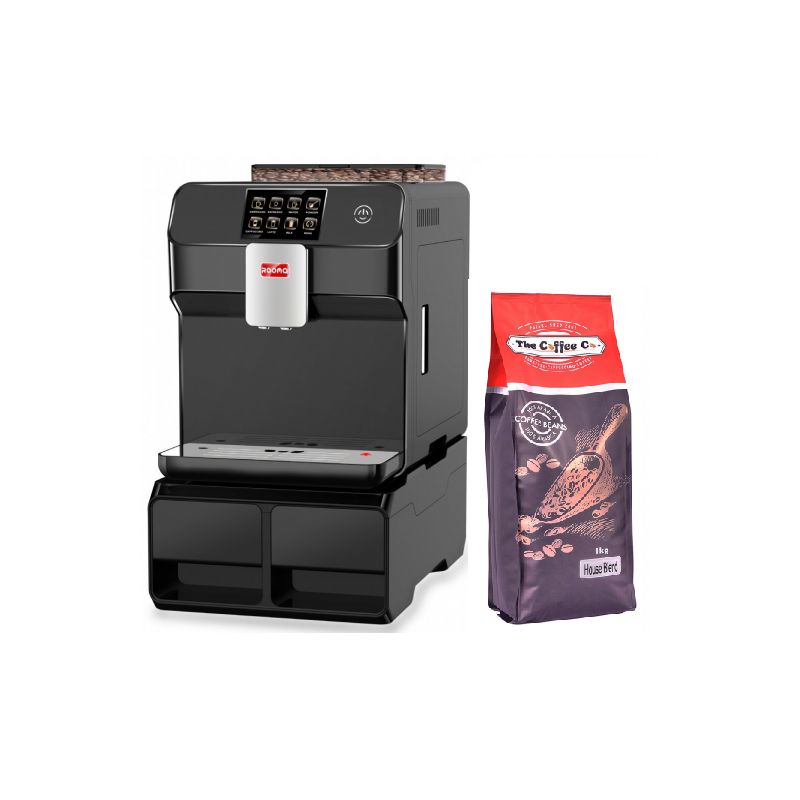 Thank you Manus and Christo from The Coffee Co!

All you need to do is fill in the entry form below. We will announce the winner on the 31st of March! Get everyone from your office to enter!!!
Win a Rooma A-9 worth R8999 for your office!
Got something to say? Then leave a comment!
---
Week 2 Almond Breeze LAVC: Vote now!
Thursday, 9 March, 2017
Got something to say? Then leave a comment!