Winston at Worlds 2018
Thursday, 21 June, 2018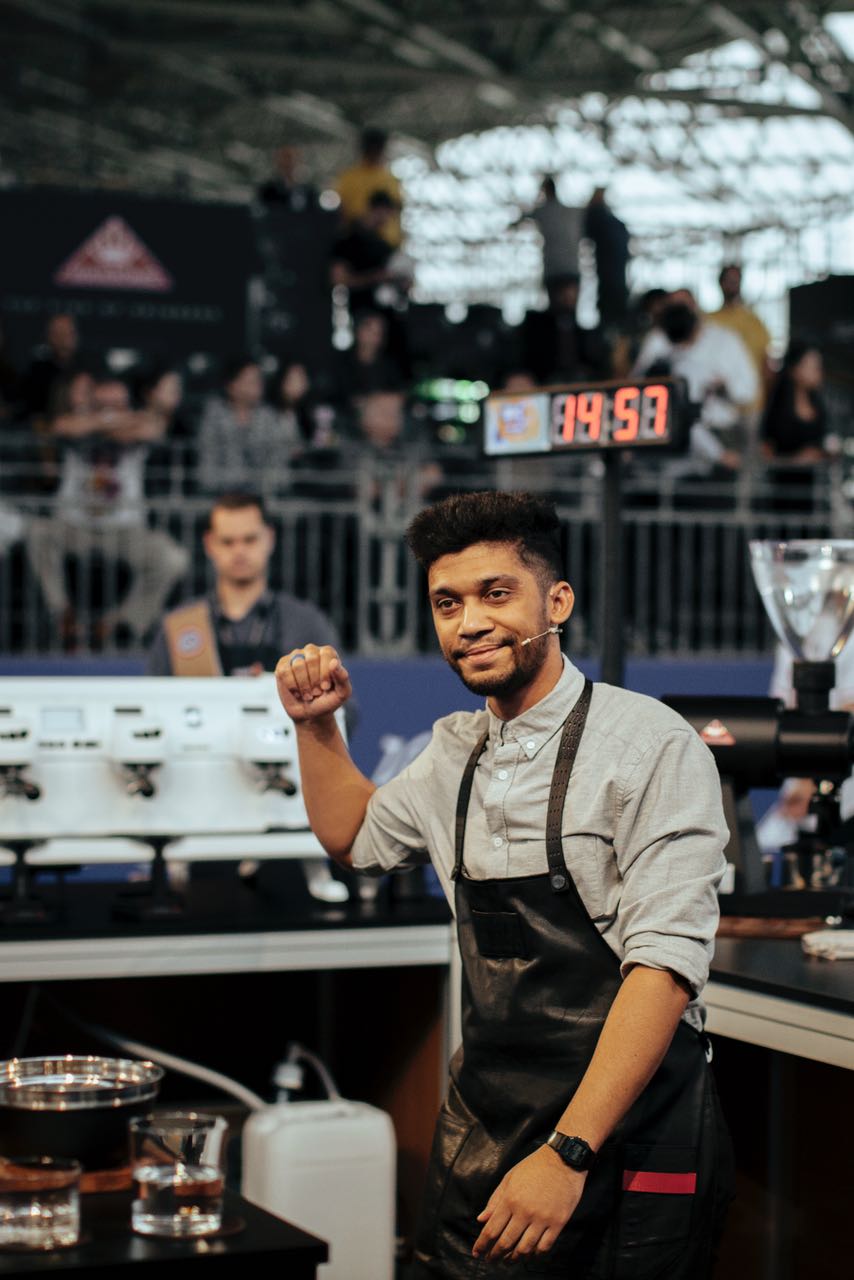 It's an emotional experience representing your country. Just ask Winston Thomas, who is in Amsterdam competing at the World Barista Champs for Team South Africa. The young Capetonian had the added pressure of being drawn to compete first out of the 55 National Champions.
Back home in South Africa, coffee fans crowded around TVs and laptops, anxiously waiting for the live feed and the technical teams to get everything sorted, before Winston could begin, but like a true professional, he was composed and focused and ran through his routine perfectly, stopping time with 3 seconds left to spare of his allotted 15 minutes. Precision!
The WBC implemented live scoring 3 years ago, and while it gives some relative instant gratification knowing the scores within hours of competing as opposed to 2 whole days of waiting, it means that baristas that go in the earlier rounds generally see their names sliding further and further down the list, and ultimately out of the Top 15 semi-final places, as competitors post higher scores. It's a drawn out and difficult thing to endure.
Winston was in 15th place after Day 1.
By the end of Day 2 the WBC was only showing the Top 25, and Winston was some way off the top 15.
We video called Winston to chat last night, and like the consummate professional he is, when we called, he was watching the last few competitors compete, taking notes and soaking up the knowledge that only a WBC arena can produce.
"I'm proud of how I managed my set. These last few months have been dedicated to preparing for this set. It's been tough, but I know this is a long term game and I'm making the most of my time here."
It takes a mature outlook to see past the disappointment of not making the semifinals, but in the context of the World Championships, Winston is still a young competitor with many future WBCs ahead of him.
South Africa is proud of you Winston!
All images by Justin Groep for The Coffee Magazine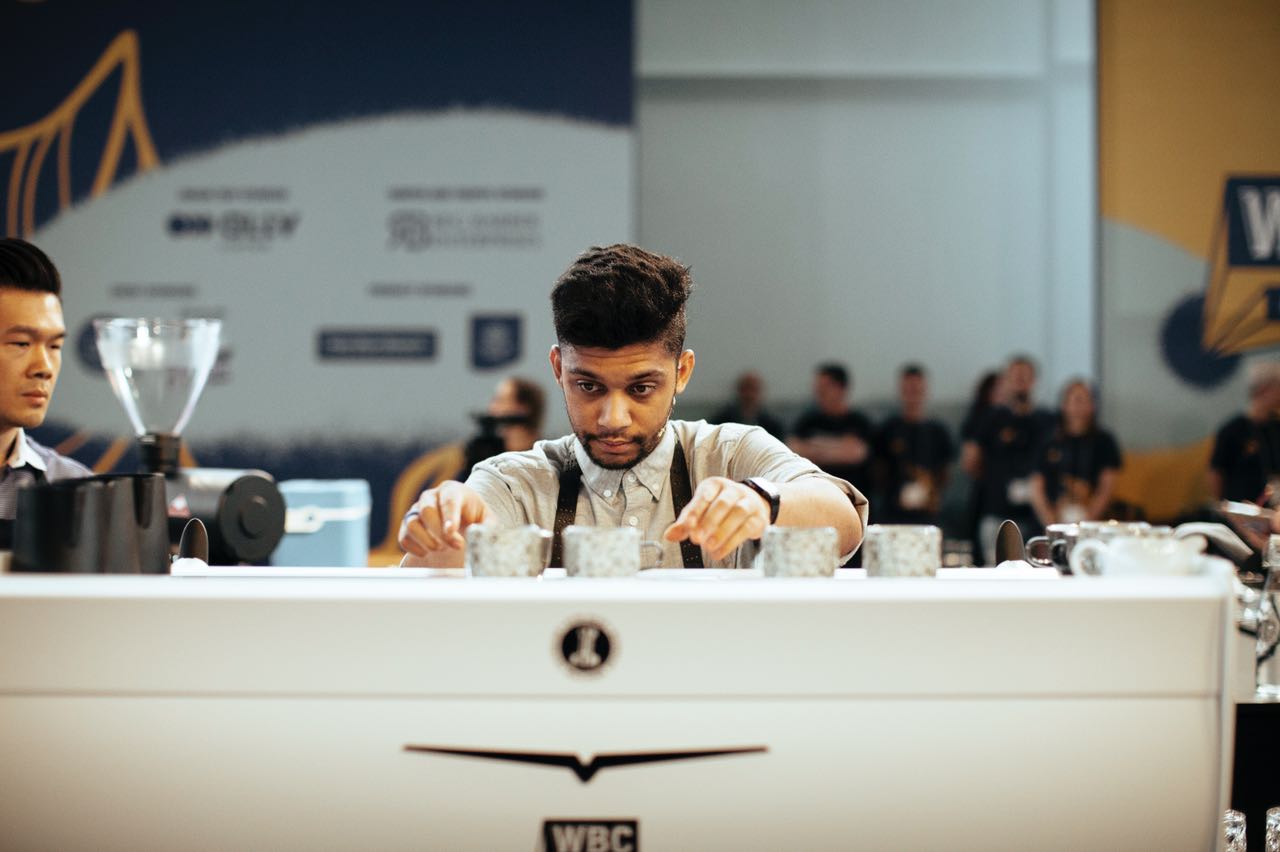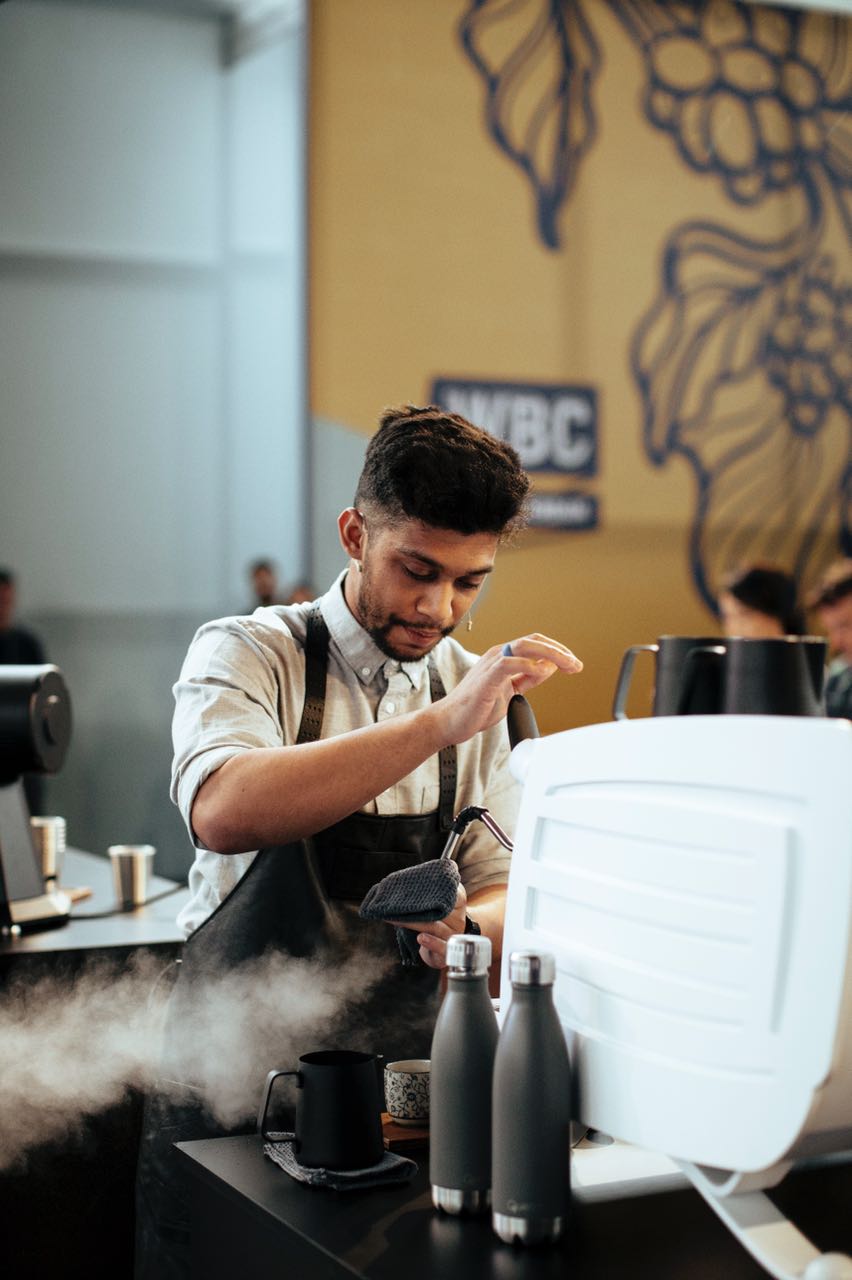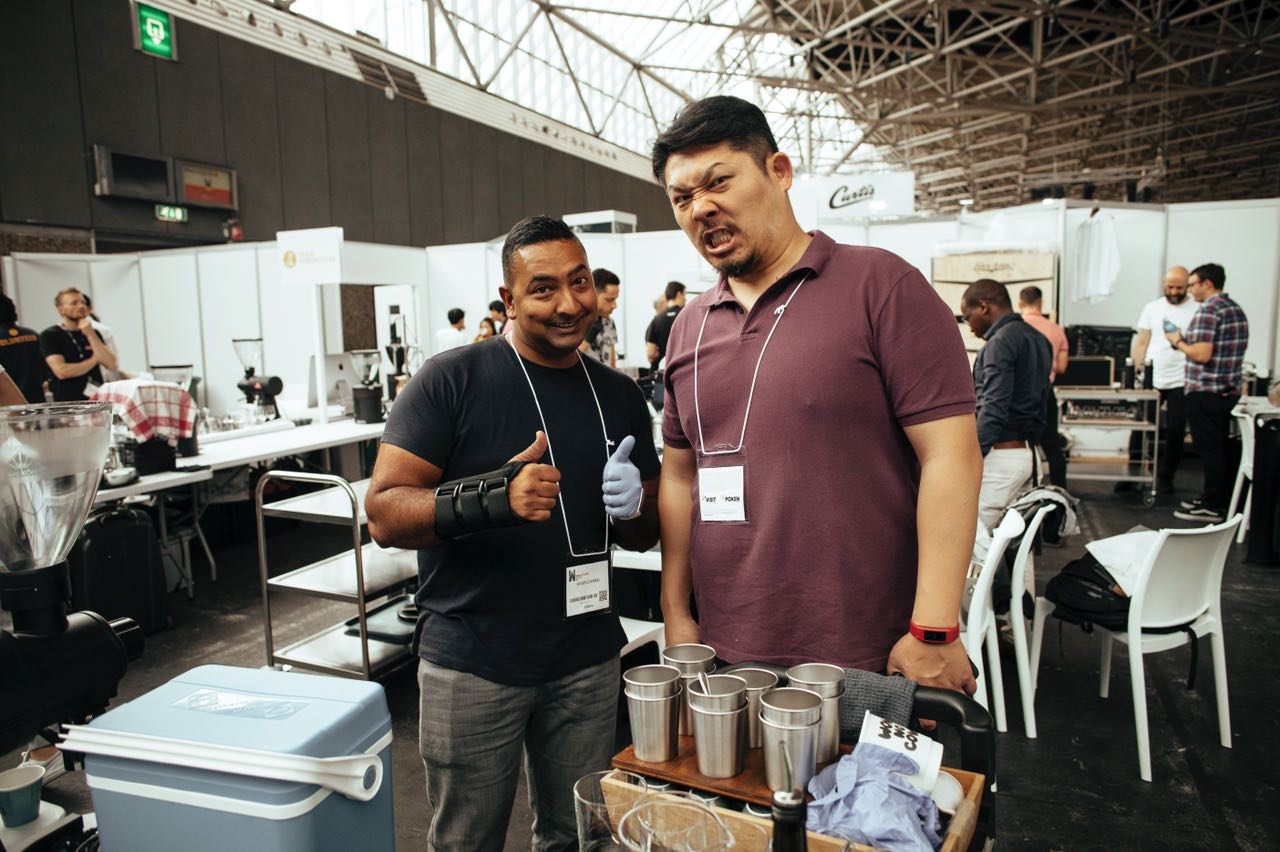 The support squad, Ishan Natalie and Khan Chang!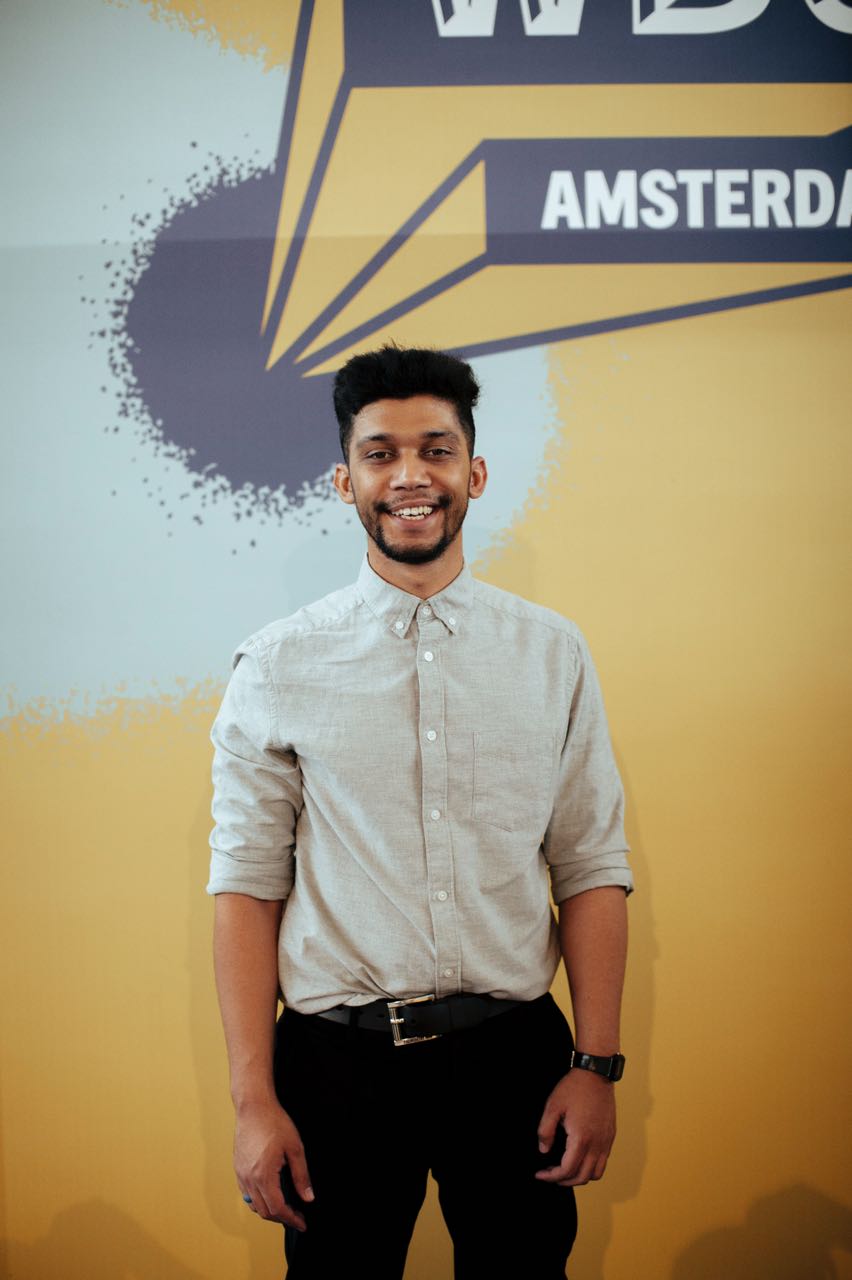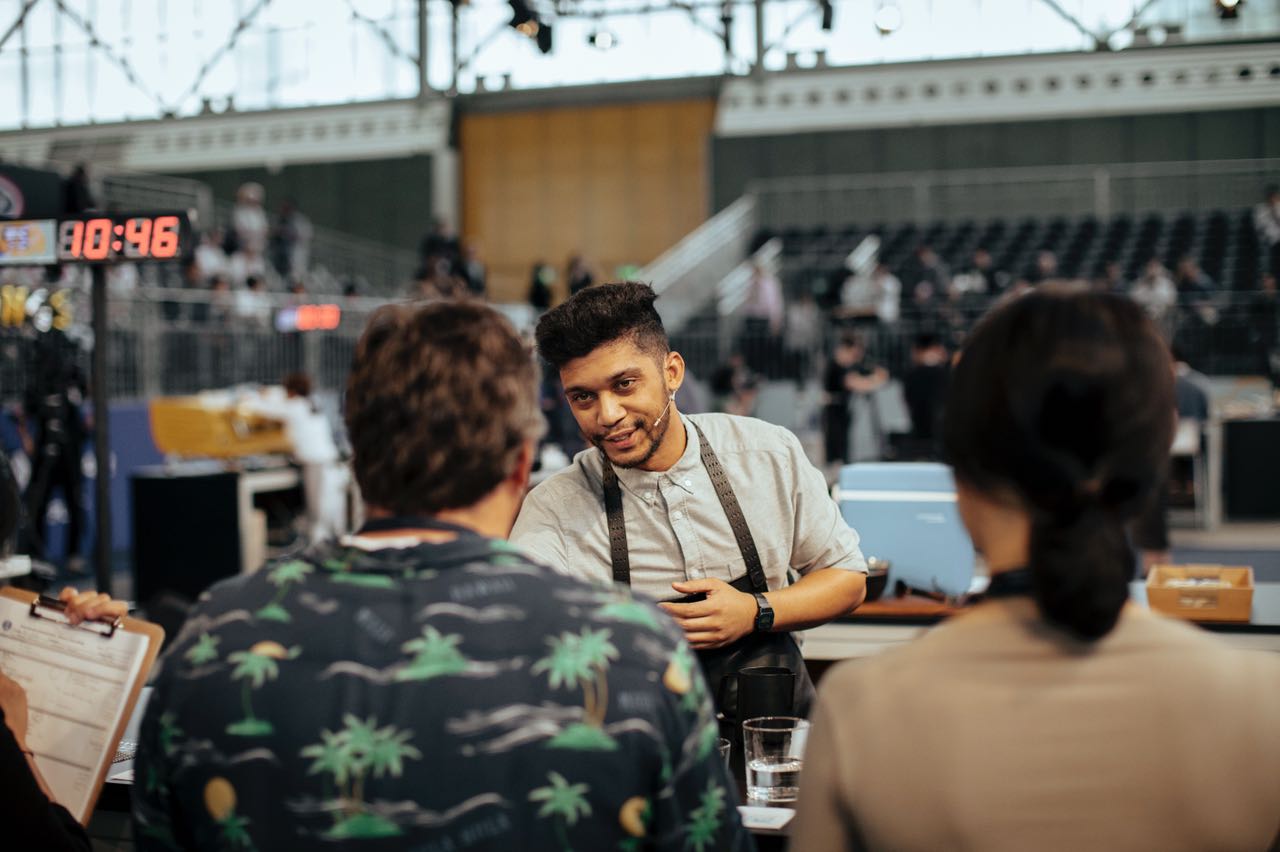 Got something to say? Then leave a comment!
---
Review: Two Acres
Wednesday, 20 June, 2018
Two Acres Tearoom
1 Country Lane, Assagay, Hillcrest, KwaZulu-Natal
031 768 1957
Tuesday to Saturday, 8am to 4pm
---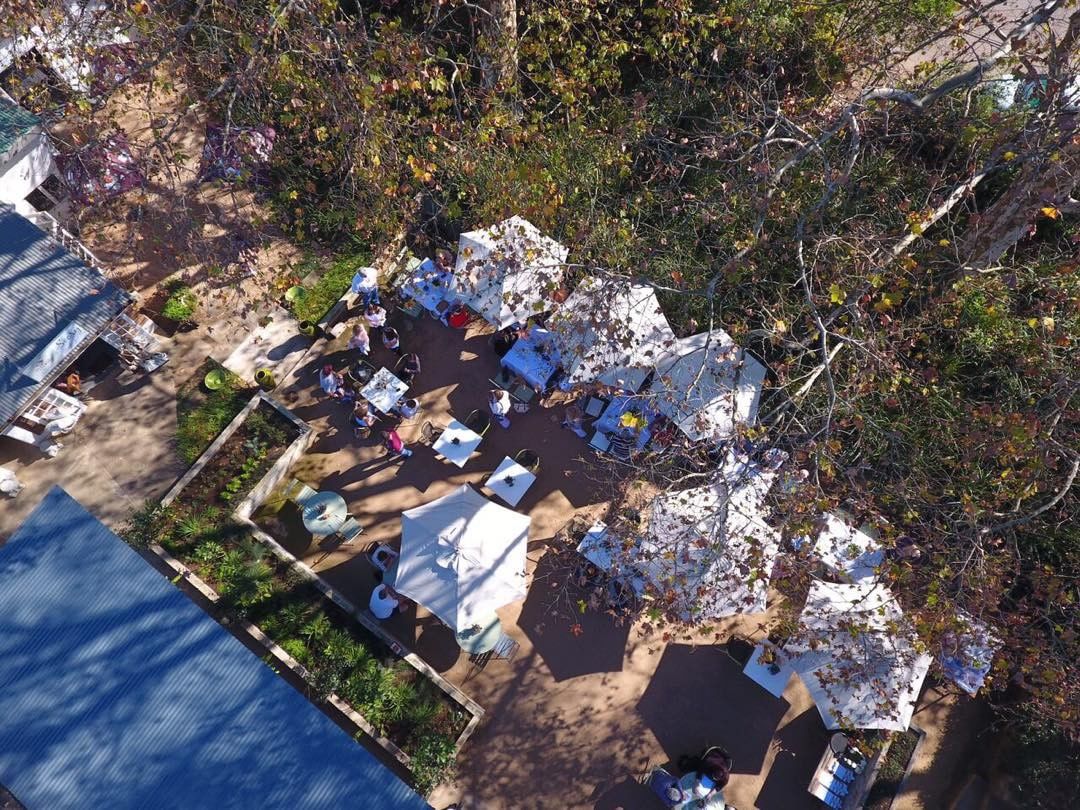 Sometimes, you just need a quiet place to relax with a cup of coffee and a piece of cake – and Two Acres Tearoom is that place. It's worth the drive to Assagay (about 25 minutes outside of Durban) to indulge in a fresh homemade meal and relaxing country setting under the shade of the trees. Whether you're with family, meeting up with friends, of hosting a party, this garden café is a feast for the senses.
The café is known for its ethical 'garden to table' philosophy and focus on seasonal, locally sourced ingredients. Most of the herbs, lettuces and some vegetables are grown on-site, and 90% of their meat and chicken is hormone and antibiotic free. The eggs are free range and the artisan bread is always freshly baked.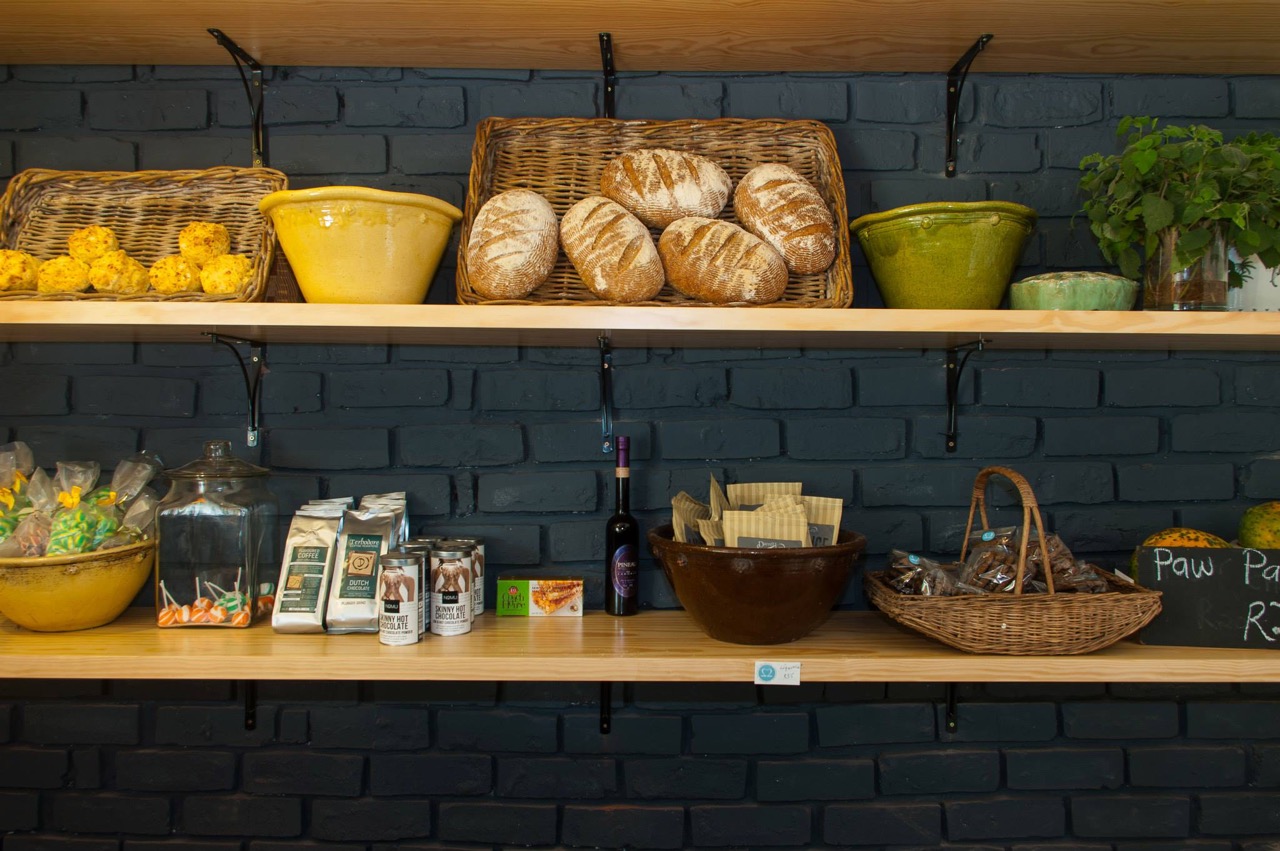 For lunch, try the Aubergine Melanzane with parmesan and garden salad, or the Roast Chicken artisan toastie with herb mayo and fresh tomato. The menu features a wide range of sweet and savoury items, as well as many vegetarian options. For afternoon tea though, you can't go wrong with the New York baked cheesecake and the gluten free Chocolate and Orange cake. Served on slate tile plates, both are delicious and pair perfectly with a Cappuccino and Americano on a cold winter's day.
The garden setting is pure tranquility, and seems far removed from the hustle and bustle of Hillcrest. Service is friendly and fast, and it's the kind of place where you want to while away the time. Also on site is The Bird House – a place to unwind and get pampered, with an open-air setup for manis and pedis. The café also has a shop where patrons can browse through furniture, jewellery, home décor, preserves and more.
If coffee and cake aren't what you need on a Saturday afternoon, the Two Acres Tearoom also has an outdoor gin bar, with the garden setting creating a beautiful backdrop to the experience. Let stress become a foreign concept and take time out to visit this garden café – it's worth it!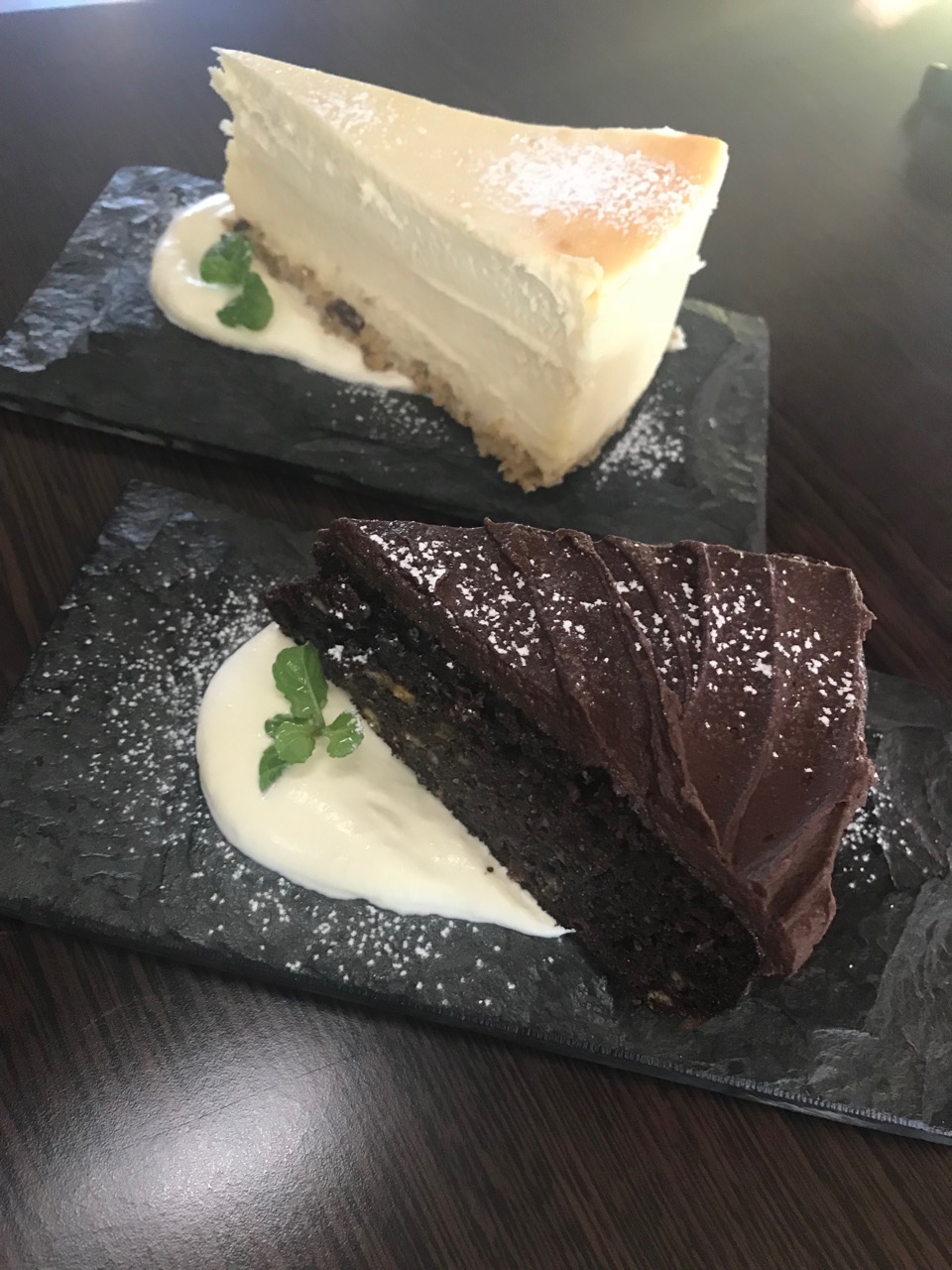 Got something to say? Then leave a comment!
---
Beat the Study Blues with your Favourite Brew
Monday, 18 June, 2018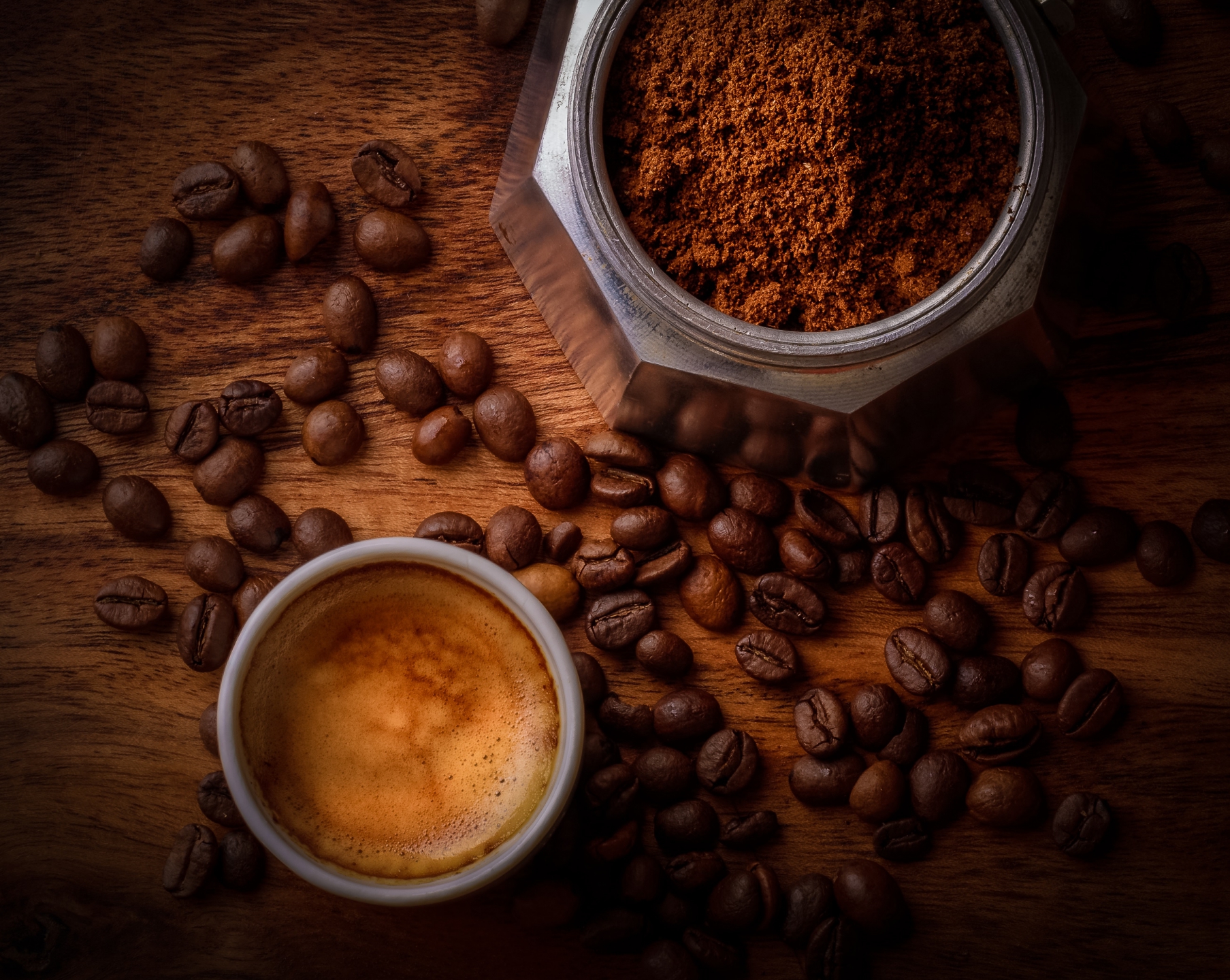 If you are a student at any of the educational institutions scattered across South Africa you are probably more than familiar with late night cramming sessions, reaching for your lukewarm bottle of Powerade while crunching on the last of your Zinger Wings. With the annual end-of-year exams a mere 4 months away, it is rapidly becoming 'that time of the year' again where stress levels shoot through the roof. According to research conducted by the University of Stellenbosch, 12% of university students experienced mild to severe symptoms of depression while 15% reported symptoms of anxiety – in both instances students claimed that their symptoms were exacerbated during exams. When exam stress hits, students desperately look for ways to boost their concentration, helping them retain and recall information better. While there are a number of trusted supplements available on the market, simply reaching for a quality cup of coffee can help your study efforts substantially. Here's why:
Coffee may increase your energy levels and make you happier
Have you ever tried to study while you were tired or in a foul mood? It is virtually impossible. When you drink coffee, the caffeine blocks an inhibitory neurotransmitter known as Adenosine. When this occurs the production of other neurotransmitters including dopamine, increases, leading to an elevated mood. That short burst of energy you receive from a cup of good coffee can mean the difference between a failed study session and a highly productive one. Just don't overdo it on the caffeine, regardless of how tempting it may be as you can find yourself becoming jittery and have some trouble sleeping due to the influx of caffeine in your system.
Coffee can boost your memory and improve your focus
When you drink a good cup of coffee while studying, you may find that your memory is boosted, especially when you are tired or find your study material particularly tedious. Caffeine has the ability to reduce your fatigue which helps your short term memory retain more information. A cup or two of coffee during your study sessions can simplify learning and improve understanding. Coffee can also help you focus on the task at hand by drawing your attention away from any distractions surrounding you. Once you become oblivious to pesky distractions, you will find studying becoming a lot easier than you have ever imagined.
Just don't drink too much
South Africa has such a large variety of exceptional coffees available that it becomes very easy to want to over-indulge. While 350 mg of caffeine per day, which amounts to approximately 4 cups, is considered to be the average amount consumed anything more than 400 mg can become dangerous and should be steered clear of. If you have a long study session approaching you have every reason in the world to indulge in a cup or two of filter coffee, cappuccino or even a latte, just don't overdo it as you can find yourself becoming jittery and have some trouble sleeping due to the influx of caffeine in your system. Caffeine has different effects on different people, and if you have a sensitivity to it, these symptoms may become aggravated.
Coffee is undoubtedly one of life's greatest pleasures and when consumed in moderation, can be of great benefit to us, especially during stressful times such as exams. With the exams still a few months away now is the ideal time to try as many local coffee variants as possible so that you know exactly what brews to arm yourself with once you need to commence studying.
Got something to say? Then leave a comment!
---
Exciting updates to The Almond Breeze Latte Art Video Challenge (LAVC)!
Friday, 15 June, 2018
The Kiwi's are coming!! (or should that be pouring?) and Barista's can now enter directly from Instagram!
The Almond Breeze Latte Art Video Challenge (LAVC), powered by the Coffee Magazine, has just welcomed it's 5th participating country, New Zealand!
The LAVC is a new kind of coffee competition where baristas take a video of their best latte art pours using Almond Breeze Barista Blend and submit it to a dedicated website where it goes up head-to-head against other baristas' videos.
The first round of the LAVC takes place this coming week, starting on Wednesday 20th June, and here's where it gets interesting... each of the 5 countries have their own dedicated webpage with their own competition happening simultaneously... so Australia, South Africa, Japan UK and now, New Zealand, will be running weekly match-ups at the same time, with a weekly winner getting the equivalent of US$100 per week.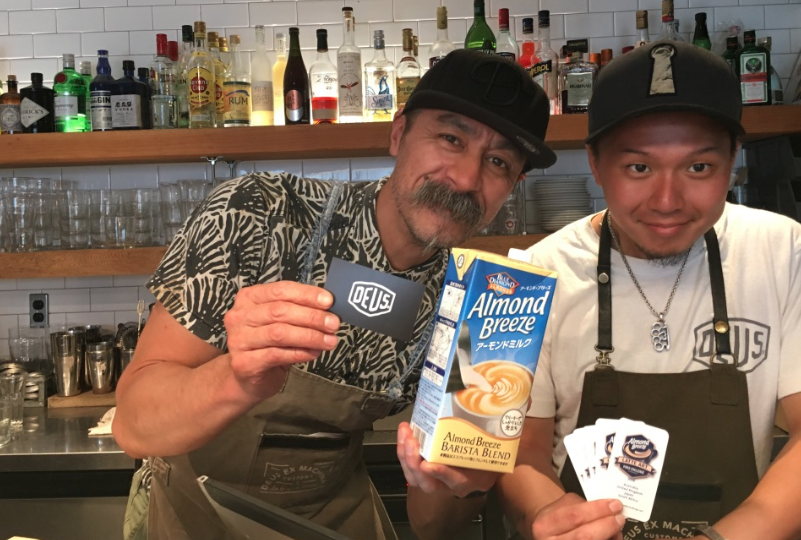 Yoshiteru Yoshida and his crew at Deus ex Machina, in Tokyo - ready to rumble!
©CoffeeMag, Tokyo, May 2018.
Who decides the winners? Well, you do! The public votes across social media are tallied up by the website's votecounter API's and tallies these votes into each country's Leaderboard. At the end of 8 weeks of competition, the Top 6 on the leaderboard in each country will go through to the Finals Round and get another chance to submit a Finals video using Almond Breeze Barista Blend, in an attempt to win the equivalent of US$1000 for each country's winner!!!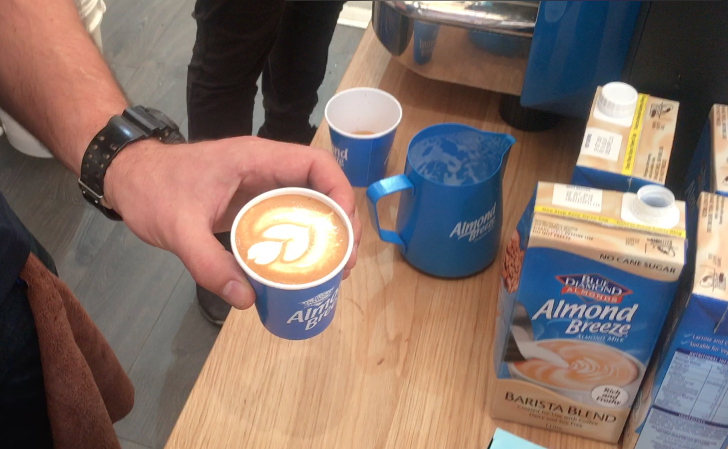 The Aussies started practicing in March already!
©CoffeeMag, Melbourne 2018
Are you interested in entering?
If you're a barista and are keen to compete - all you need to do is get your hands on some Almond Breeze Barista Blend, take a video and submit it on the official LAVC webpage or directly from Instagram, tagging @latteartvideochallenge and #almondbreezeLAVC .
All the Registration info and video info is on the LAVC webpage.
Oh, and did we mention that besides the huge cash prizes, the global winner, meaning the Barista with the most votes out of the Top 6 in each Country overall , wins a TRIP TO AUSTRALIA? Pretty cool prize, that is!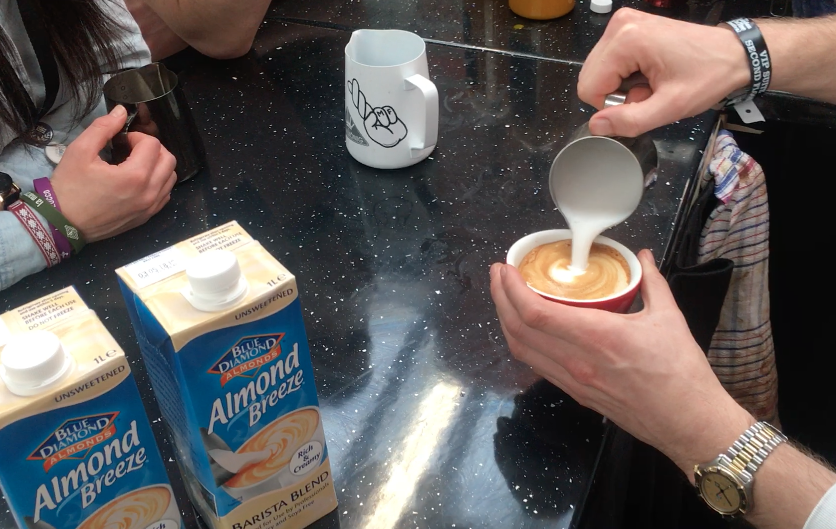 Uk Baristas getting some practise in at the recent London Coffee Festival. UK - are you ready?
©CoffeeMag, London, April 2018
Got something to say? Then leave a comment!
---
Winston Thomas at the World Barista Championships!
Thursday, 14 June, 2018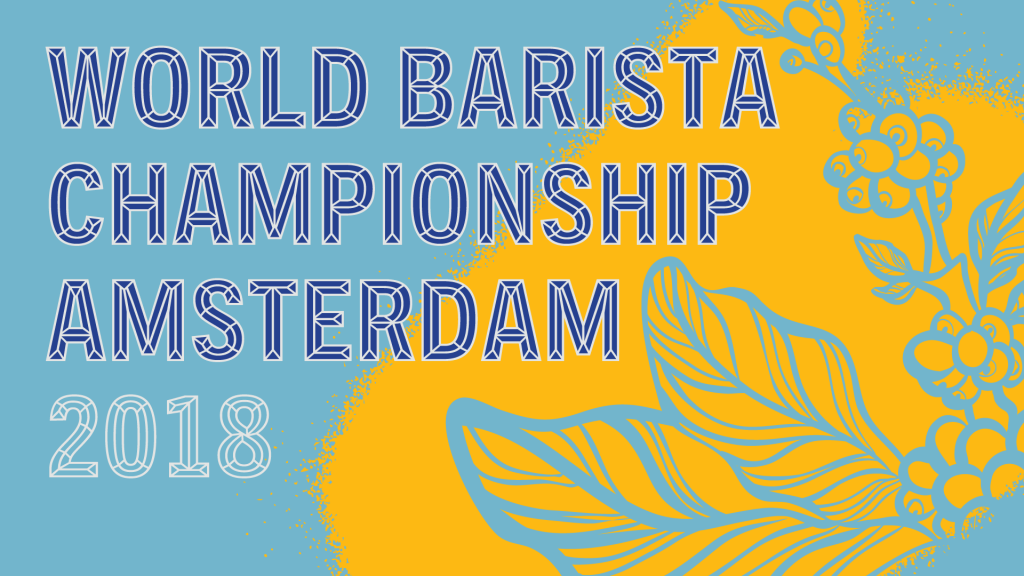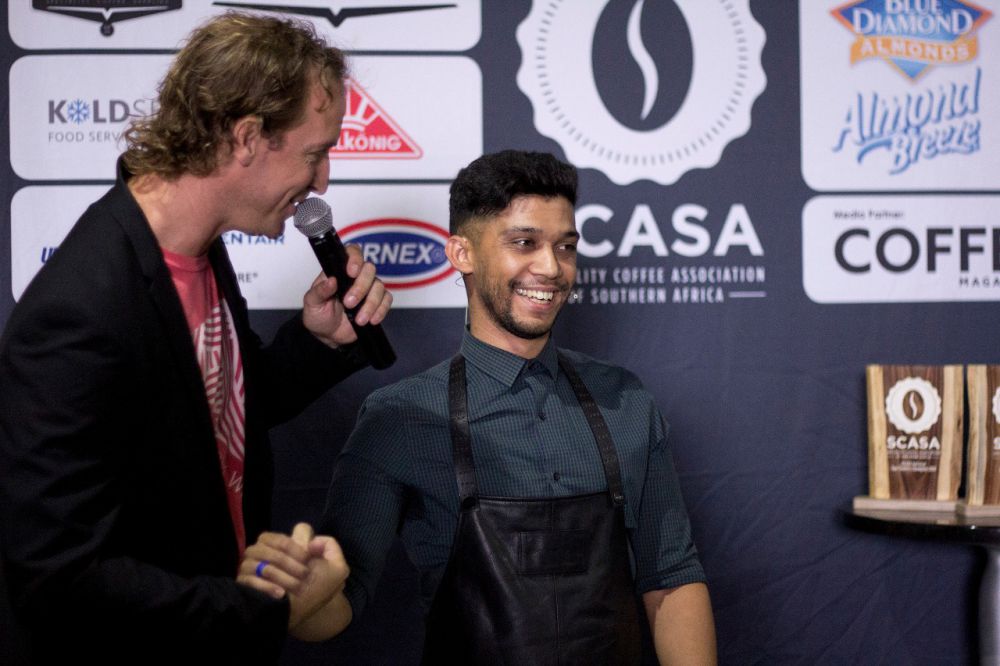 Winston Thomas is on the road! The road to Amsterdam and the World Barista Championships 2018!
It seems like only yesterday that our National Champion was on stage in Seoul at his debut WBC. And now there are only a few days left until his next global performance and guess what, he is FIRST in the entire programme! Talk about setting the bar high! Winston is sure to wow the judges who will be fresh and ready to take in all the info in his set.
You can catch it live on the World Barista Championship website. His time slot is 9.15am on Wednesday 20th, there is no time difference between here and Amsterdam, and as he is first there likely won't be any delays, so be glued to your laptops from 9am to make sure you don't miss it!
He's got an amazing coffee, he's feeling good and he is determined make South Africa proud (we're proud already Winston!).
The team section of the competition also makes it really interesting. Winston is part of Team Brew. It's a very strong team and we'll be cheering each of them on. The higher their collective scores, the more chance Winston has of being part of the All Stars program which is a huge deal! Last year Martin Shabaya of Kenya qualified for the semi-finals through this method, making him the first African barista in the semi-finals!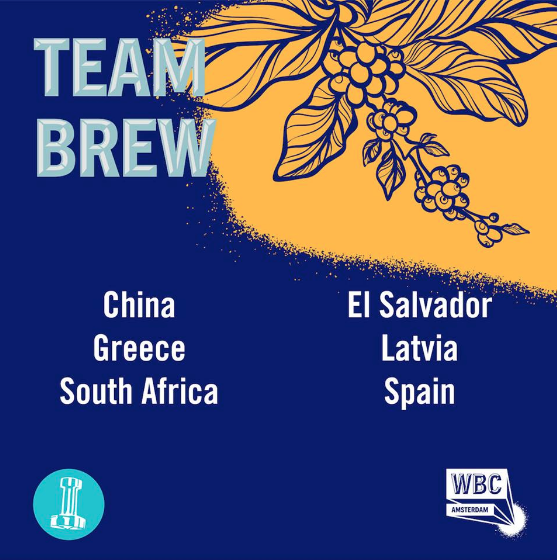 "Up for grabs for the winning team are some great prizes, and the chance to participate in upcoming WCE All-Stars features. Along with these team prizes, the highest ranking team member who has not already qualified for semi-finals will win a spot as the sixteenth WBC semi-finalist."
Got something to say? Then leave a comment!
---
The Farmers behind your favourite cup of tea (or Red Cappuccino!)
Wednesday, 13 June, 2018
If you haven't heard of Red Espresso, then where have you been? The Red Cappuccino is a firm favourite on South African cafe menus. So you may know the brand but do you know about the raw product, the famous rooibos tea that is so proudly South African. We chatted to Pete and Monique Ethelston about the farmers behind this precious crop and what goes into getting the final product.

Carl, Pete and Monique: The Brains Trust behind Red Espresso
---
---
Tell us a little about where rooibos tea grows?
Rooibos tea is a waist-high shrub with tiny yellow flowers that is classed as fynbos and part of the Cape Floral Kingdom. It grows in the Cederberg Mountains about four hours north of Cape Town…and nowhere else in the world! The Cederberg is a rugged and remote spot with incredible hiking and climbing and a whole bunch of San rock art. In fact, the San were the first to discover the delicious, healing tea made from the rooibos plant. It gets its name (meaning "red bush" in English) from the fact that its fine, needle-like green leaves turn a rich red colour once cut and allowed to dry in the sun.
What is so special about this indigenous South African plant that we all love!
Most South Africans have grown up on rooibos and know that it is caffeine-free and good to drink before bed or when you're feeling unwell. But there's more to it than that. In recent decades it has become increasingly popular all over the world…thanks to its naturally sweet taste and the fact that it's loaded with antioxidants that help combat stress, allergies and insomnia and also fight the 'free radicals' that can cause premature ageing, heart disease and cancer.
Red Espresso – with its patented grind and espresso method of preparation, just like coffee – contains 10 times more antioxidants than regular rooibos!!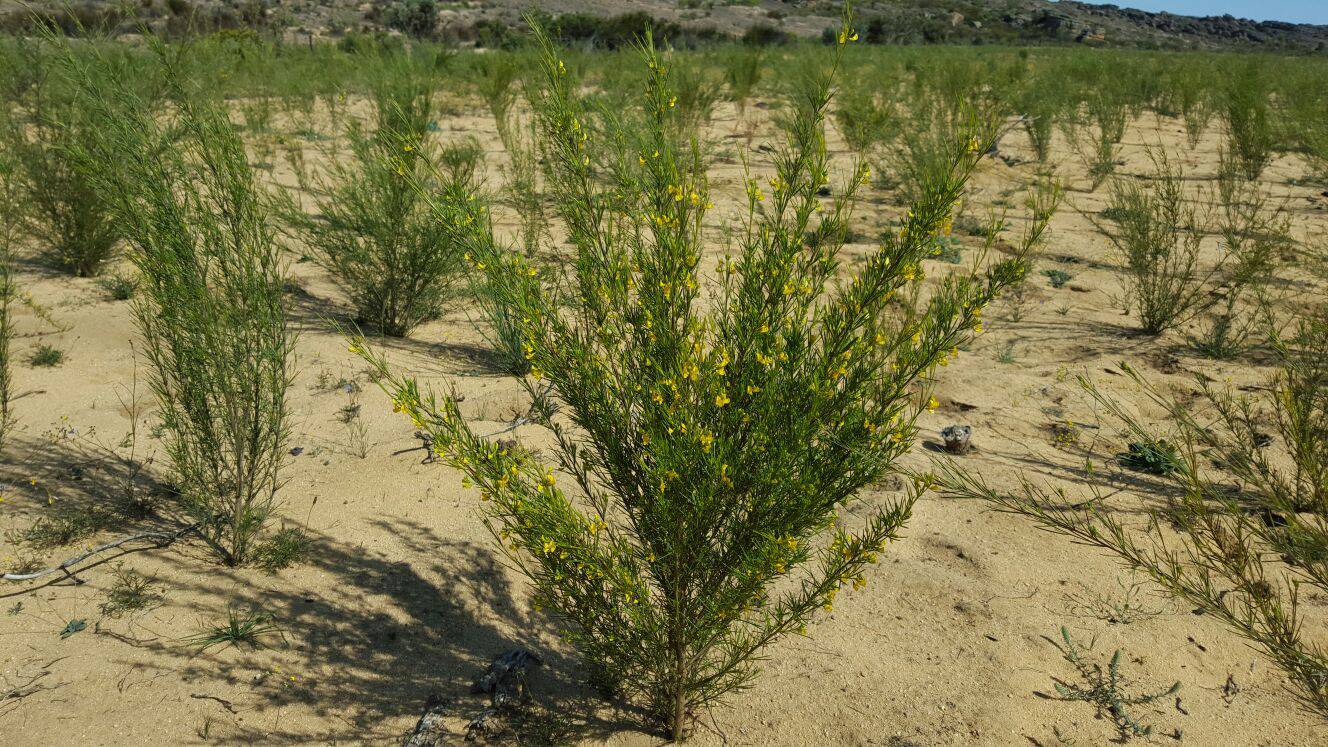 What kind of growing conditions are optimal for rooibos?
Rooibos is a tough, hardy plant that is born to live in the rocky soils and harsh climate (temperatures hit 50ËšC in summer and drop well below zero in winter!) of the Cederberg region. The clever little plant makes up for lack of rainfall with a three-metre long taproot that seeks out ground water.
Is there a specific kind of science, a "rooibos agronomy" that has developed over the years in maximising the flavour, the output or the quality of the tea?
Not all rooibos is created equal. Much like coffee (and wine grapes for that matter), rooibos which grows at high-altitude and in especially harsh, low-rainfall corners of the Cederberg produces stronger-tasting tea. At Red Espresso we only use high-altitude rooibos. The remote location of our tea lands makes mechanisation impossible, so our tea is grown wild, with no pesticides and irrigation. The biggest threat to our tea lands comes from baboons, porcupines and klipspringers!
Leaving fynbos corridors between our tea lands doesn't just give us the highest biodiversity scores in the industry, it also assists pollination. Away from the farms, the special science that we've developed to maximize Red Espresso's flavour and health benefits lies in the patented grind that has been painstakingly perfected over 13 years to provide optimal espresso extraction and consistent quality on all coffee appliances. Rooibos is so tough that we have to replace our blades every ton!
What are some of the challenges facing tea growers in our country? Is there anything that we, as tea and coffee professionals and consumers can do to help?
Like most of the Cape, the Cederberg has been hit hard by the drought – for the past four years, rooibos tea harvests have been a lot lower than normal…Especially on smaller farms at higher altitudes.
Another challenge facing the industry is that most rooibos tea is sold in bulk which leaves the farmers at the mercy of the industry price: when there is an oversupply their price drops substantially.
We buck the trend by working directly with our farmers and adding all value to our products in South Africa. This means we are able to offer our farmers price consistency…a massive boost in a very unpredictable industry.
What you can do to help, is to be more conscious of the rooibos tea brands that you support and demand to know the full journey of their tea from crop to cup. Change needs to be driven by consumers buying tea that is produced according to Fairtrade principles. This will go a long way towards fixing some of the problems in the industry.
Rooibos is the key ingredient in Red Espresso. Tell us about your relationship to the tea farmers…Do you have any special anecdotes?
Red Espresso has been dealing with the same single-estate, third generation farmers since we launched in 2005. We offer them price consistency and in return they give us unwavering quality. What started off as a business relationship has blossomed into a real, heartfelt friendship: most of our business meetings involve lambchops and Pinotage! We've watched as the farmer's sons have become more and more involved in the business…And they've looked on as our daughters have grown from babies into teenagers.
Four years ago, we started working with previously-unemployed farmers in Wuppertal – home to some of the best rooibos growing conditions on the planet. We've given these subsistence farmers seed, loaned them equipment and shared our farming and business knowledge with them. Already we've changed their lives (they're earning 10 times more than they ever have) and more and more farmers are coming on board every year. It isn't just great for them (one of our subsistence farmers recently replaced his donkey cart with a Hilux!) it's also helped us to secure a new, sustainable source of top notch tea.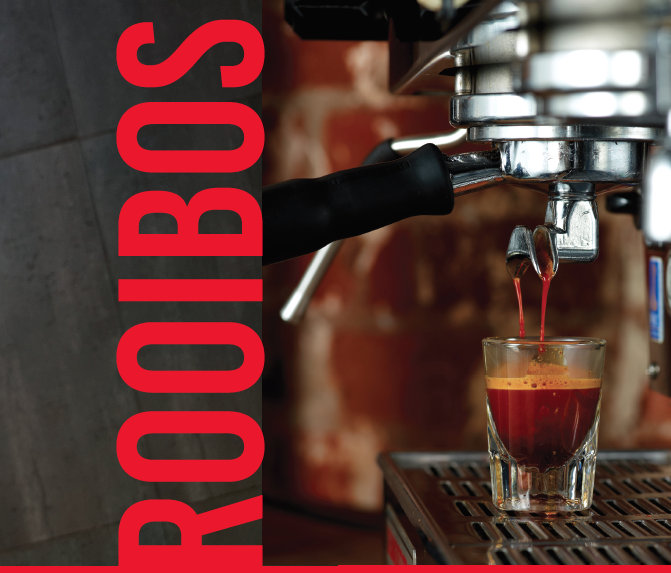 What insights can you give our readers after all these years of working so closely with the farmers ?
We're lucky to have really got to know a corner of South Africa that very few people experience. Leopards roam wild, there's no hospital or corner café and no cell phone reception...Power outages can last for days (maybe not so unusual in South Africa anymore!) and flash-floods and snowstorms can cut the valley off entirely.
The farmers, who grow tea in the same way their forefathers have done for centuries, are a different breed. They're hardworking, resourceful ('n boer maak 'n plan!) and we've learnt that our honour and our handshakes mean far more to them than a piece of paper ever could.
What are the factors consumers should be aware of when they choose their tea products? Do things like sustainability, ethical sourcing, fair / direct trade pricing for growers exist in the tea industry?
The coffee industry is more developed than the rooibos tea industry when it comes to understanding the full journey a product takes from crop to cup. Most rooibos tea brands are not transparent about traceability from crop to cup and their quality can vary greatly. Blending tea from different estates and bulking it up with substandard product is common practice. There also is no industry grading for rooibos tea that consumers can use as an indicator of quality.
At Red Espresso, we follow the principles of sustainability, ethical-sourcing and Fairtrade pricing and pride ourselves on full traceability from crop to cup. All our tea comes from single estates and is never blended. We're working hard to change the rooibos industry for the better and to make a real difference to the lives of the farmers and farmworkers we work with. Being pioneers/innovators isn't easy, but we're passionate about helping to bring about the change that is so sorely needed.
Got something to say? Then leave a comment!
---
Yemen and the Holy Grail
Monday, 11 June, 2018
We recently had the opportunity to taste a Yemeni coffee at Maruyama Coffee in Japan. We do not over-exaggerate when we say it was one of the best coffees we have ever tasted. This is not a story about that amazing coffee, in fact a whole book has been written on the adventures of that coffee (Port of Mokha), this takes a look back at the history of Yemeni coffee and their unconventional methods...
Yemen and The Holy Grail
by
Natasha Freeman
---
History whispers that coffee has its origins in Ethiopia, but some of the best tasting coffee in the world comes from another country entirely. With 1200 years of coffee history, Yemen is home to the holy grail of coffee beans. The original Mokha. Which isn't actually a bean, but the port from which the beans were shipped. With more than 3000 years of written history, some 1200 years of coffee production, and being the first country to cultivate coffee properly, Yemen has evolved as one of the earth's most incredible coffee producing regions. It is home to the bean that every serious coffee connoisseur wants to taste, that aficionados and boutique roasters want to source, that importers and investors want a piece of, and that coffee lovers on the slight-up-and-up, lean forward in their chairs to talk about. Yemeni Coffee. Why is it so good? And where can we get some? Such is the start of a fascinating tale…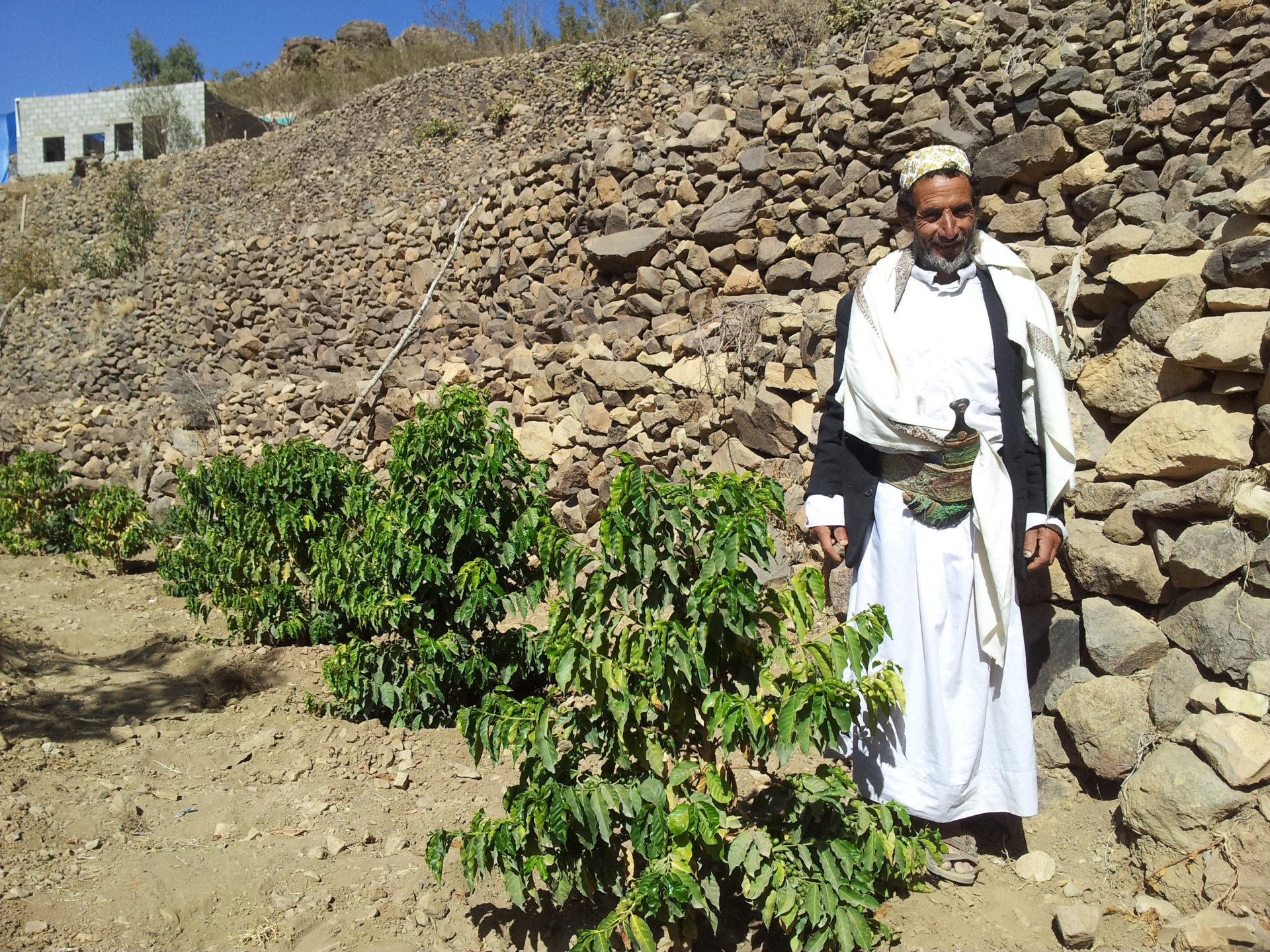 The Thirsty Child and the Old Soul
Coffee is traditionally known as the 'child' crop of agriculture, meaning it's incredibly high maintenance. The plants need attention, they need care, maintenance, and investment. They also need water, the right amount of shade, and a 'perfect range' of temperatures to produce effectively.
Except for the plants in Yemen.
The Yemeni plant has developed ways to survive in extreme environmental conditions that no other coffee plant would. Yemen is hot, dry, and harsh. And yet, the Yemen coffee plant lives. It is true, the Yemeni plant still requires attention, and suffers under strained versions of its own unique climactic or environmental conditions (which is what caused the first drop in the availability of Yemeni coffee – similar to current circumstances in Tanzania, farmers were unable to keep up with the effects of climate change on their struggling crops and so began to replace their coffee plants with khat/qat), but the Yemeni plant is older in its ways, more practiced and wise. Where other coffee plants would perish, the Yemeni plant survives. And yet how?
"Unique root systems…What we have are secluded plants sitting in one of the most drought stressed areas of the world, that have slowly adapted over time and are producing fruit under extreme conditions", says Alessandro Craparo, research scientist and founder of Science of Coffee. The result? A plant, essentially using every last drop of energy to produce fruit. The further result? "The most incredible, concentrated flavours," says Craparo (who tasted Yemeni coffee at a conference in Ethiopia in 2010). "It's as if the plant is squeezing every last little drop into getting these cherries out." Think, the shiraz of coffee – heavy, deep, blueberry and wine tones; earthy, rich and from the word on the street, unforgettable.
Taste and The Ingredients of Holy
Taste does not come from the plant alone, but is greatly influenced by processing: milling, washing, drying. Yemeni coffee is also unique in this way. The beans are not washed. They are dried over an extended period with the fruit on, and then milled by a mortar and pestle process. Drying the beans with the fruit on infuses a depth of flavor into the bean that would not be brought out otherwise. The bean then reflects more truly to the region from which it came. Plant evolution, root systems, drying, milling – and specific climactic conditions – are all ingredients that contribute to making the Holy Grail of coffee. But now, where can you get it?
The Seven Day Journey
Basically, the first answer to that question is…you can't. At least, not at the moment. High demand, limited supply, and now most significantly, war in Yemen, have created a situation where access to Yemeni coffee has become nearly impossible. While industry professionals, importers, roasters, and clued up connoisseurs are literally salivating with patient urgency for an opportunity to sample Yemeni coffee, the chances of doing so right now, are pretty much zero. Which is why the story of the Seven Day Journey got so much attention.
In recent years, a concerted effort toward rehabilitation and resurgence of the Yemen coffee industry has been implemented. Enormous amounts of money, effort, and well organized programs on the ground (see www.MaxiInfo.com, USAID, FeedTheFuture, and Coffee Quality Institute/CQI) are literally changing the face and potential future of the specialty-grade coffee industry in Yemen – plants are being cultivated, climate specific agronomy techniques perfected, farmer education programs implemented, and exporter relationships initiated. The Seven Day Journey is the story of three exporters escaping the escalating civil war that surrounded them in Yemen (bombs were actually dropping), and their weeklong journey - by foot, car, plane, and boat – to the SCAA (Specialty Coffee Association of America) 2015 conference in Seattle. "Their mission," says research journalist, Nick Brown, "was to get approximately 100kgs of Yemen's finest green coffee to Seattle, part of a larger journey to reintroduce the country's specialty-grade coffees to the world." Exporters Andrew Nicholson (Rayyan Coffee), Mokhtar Alkhanshali (Mocha Mill) and Shabbir Al-Ezzi (Al-Ezzi Industries) wanted to bring to light, for everyone, what was waiting and being produced in Yemen. And they succeeded. Resembling refugees themselves, the men arrived in Seattle, green beans in hand and wowed what has gone down as the most attended SCAA conference in the history of the event. Everyone wanted to know about Yemen coffee. The conference and industry responded as expected – with deeply bowed appreciation, gratitude, and fascination for the work being done on the ground.
Climate Analogues and Your Chances (A Case Study for the World)
Do not despair. For work is being done. While the war might prevent us from easily accessing Yemeni coffee, it is available and there are people on the ground in Yemen doing their utmost to revitalize the world's oldest and most magnificent coffee industry, to enrich the global coffee experience. And if tasting Yemen's coffee is temporarily impossible, take comfort in the fact that scientists, using climate analogues – or comparison statistics - are looking to Yemen and her Ingredients of Holy to find the secret to survival of the coffee industry as a whole, under mounting pressures of climate change. Yemen's coffee plants, children with old souls, may hold the secret to saving plants dying in other regions from increased temperatures and decreased rainfall.
In the meantime, drink up. And watch as the rest of this fascinating tale unfolds…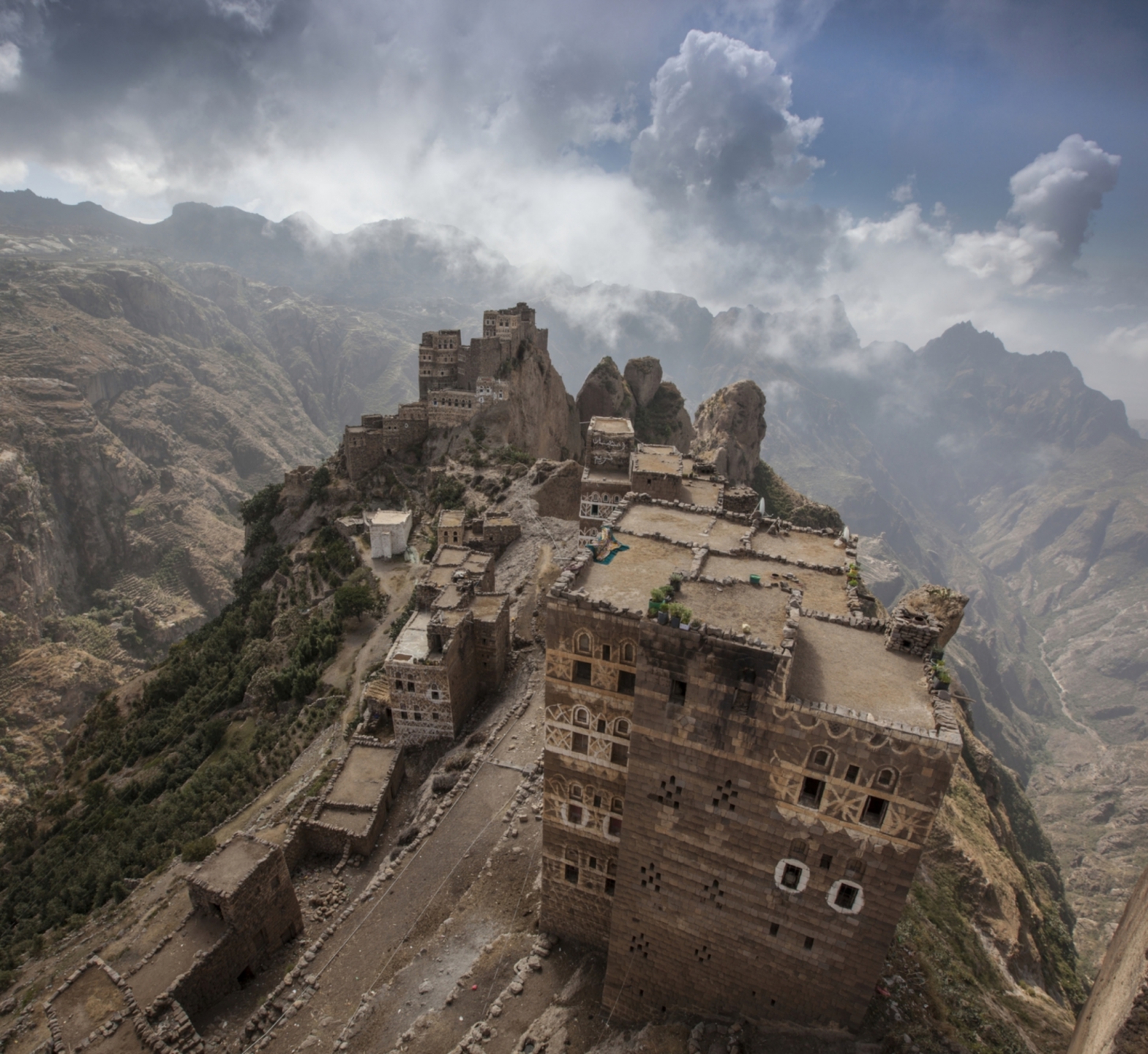 Mokha-Java – the original mokha-java was comprised of beans from Yemen accidentally mixed with beans from the Indonesian island of Java. Sailors transporting Yemeni beans from port Mokha mixed the two during transport and one of coffees finest blends was born.
Got something to say? Then leave a comment!
---
What's Big in Japan right now?
Friday, 18 May, 2018
Words by Iain and Mel.
A few Editions ago we ran a call-out on the Coffee Magazine cover that read "Coffee takes you places". Well in 2018 so far, that has certainly rung true. We visited Melbourne & Sydney, then London, Istanbul (read about it in the June/July issue coming out soon!) and finally, Japan.
Japan is one of those places that you hear people talk about as a bit of an enigma. As South Africans, we feel we know a bit about Japan, mainly because they have such amazing manufacturing and cultural exports... like sushi, karate, so many popular motor vehicle brands, electronics, Godzilla...it's a very long list! So actually having visited and experienced it, what can we say about Japan and their coffee culture?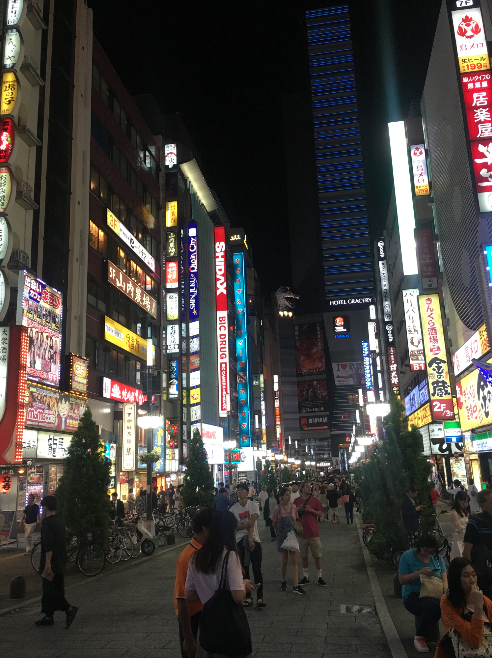 Did someone say Godzilla?
Cold Coffee
Cold Coffee in Japan is huge. In fact on every menu board, every item lists hot or cold as an option. We're talking cold brew, espresso over ice, nitro, cappuccinnos, cortados and lattes over ice, usually with a pump of something sweet to go with them all. By our count, there were way more cold coffees served than hot ones. This might be because Japan is coming out of a pretty cold winter and embracing the onset of summer, but in Japan coffee is not a hot beverage. It is a beverage served hot, cold, neat, on the rocks, mixed with milk, syrups, icecream or booze, in equal proportion.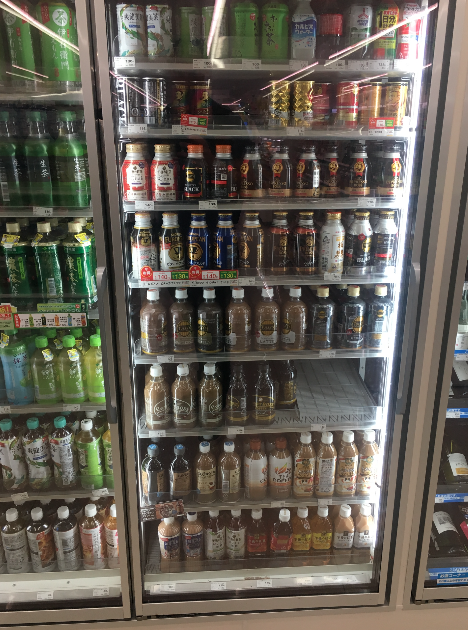 This is an average 7/11 supermarket fridge. Most of that is coffee.
Water Filtration
The water filtration systems in Japan are like badges of honour crossed with an abstract art installation. They're like "Yeah those are our water filters up there stuck on the wall - check 'em out" (But in Japanese accompanied with a full bow from the waist) They are damn proud of their water filtration and they certainly don't care to hide them under the counter or away from the eye.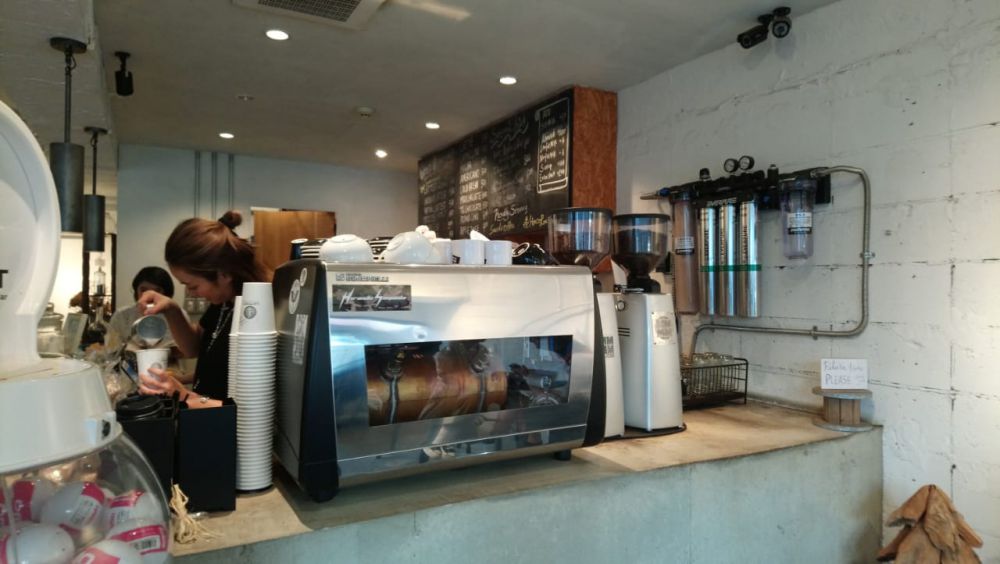 This is Lattest, an all female barista crew. Check out the water filtration on the wall! Mizuki Shida, the barista pouring in this photo, is a celebrity after she went on reality TV in japan!
Seasonal Drinks
This is something we can learn a lot from. The Japanese are huge on Seasonal drinks. If there is a reason to shake up the menu, they do it. Summer's coming - let's invent a new beverage - try out the California Latte from any one of the 11 Streamer Stores - it's like you just took a sip of Venice Beach. They are so creative and so quick to build hype around a new seasonal beverage it pushes sales up of those menu items like crazy. One of the streamer stores took the California Latte to the next level and called it the Blue Crush Latte - their selling point? It's BLUE, and it;s a California Latte, but ONLY available from their Yokohama Waterfront surf-inspired retail store. Get on this train South Africa - it's a winner.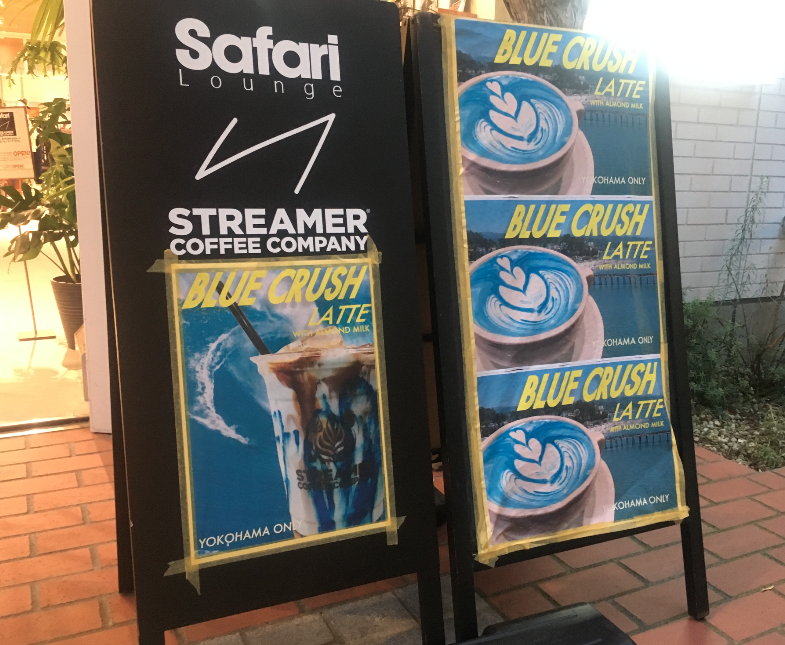 Taking Seasonal drinks to the next level... meet the Blue Crush Latte! (Note, both hot and cold versions!)
Vending Machine Coffee
This might be because Japanese people are incredibly polite, well mannered and socially advanced, therefore vandalism is non-existant or it might be because they have a huge commuter culture of people traveling by foot that makes this viable, but there are literally hundreds of thousands of coffee vending machines all over Japan. They sell, again, cold coffee in cans, bottles and various other mixes - right on the street through the vending machine. You can get a coffee 24/7 by just walking onto the street and popping some change into the machine. Sorted.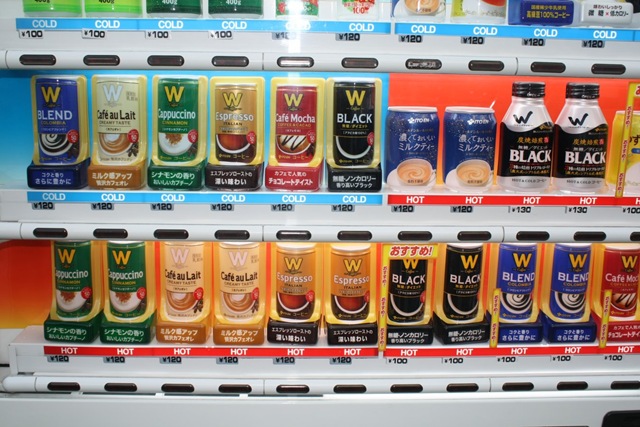 This is one of hundreds of thousands of your average coffee vending machines.
Encouragement to be Entrepreneurial
This isn't something Cafe owners in SA want to hear, but in Japan its a big trend for staff to go off and start their own thing. Like SA, the coffee family is smallish and tight knit. But unlike SA, the cafe Owners are keen for the footprint of coffee to spread even further - so young baristas are encouraged to spread their wings and start their own shops. It's not surprising that Japan do so well economically where knowledge is shared, business is nurtured and competition encouraged.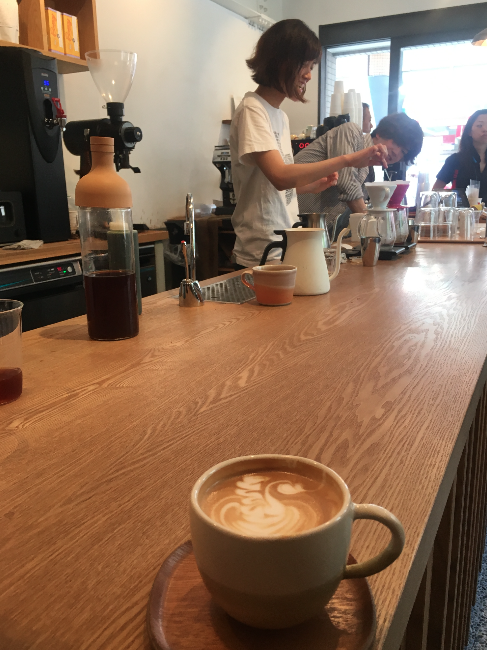 This is Kurasu Coffee in Kyoto. We went there on a day trip and met these very cool young coffee entrepreneurs. Notice the diversity of offerings.. cold brew on the counter, cortado and two pourovers on the go!
What can we learn from Japan? A lot really. If we are to grow our coffee market, grow our margins, win over new customers and expand the economic impact of coffee, then even just focusing on the above 5 areas will have a significant impact!
And if you ever get the opportunity to go to Japan - take it! It's a travel destination that will stay with you forever.
Got something to say? Then leave a comment!