Winner of Almond Breeze LAVC South Africa
Thursday, 13 September, 2018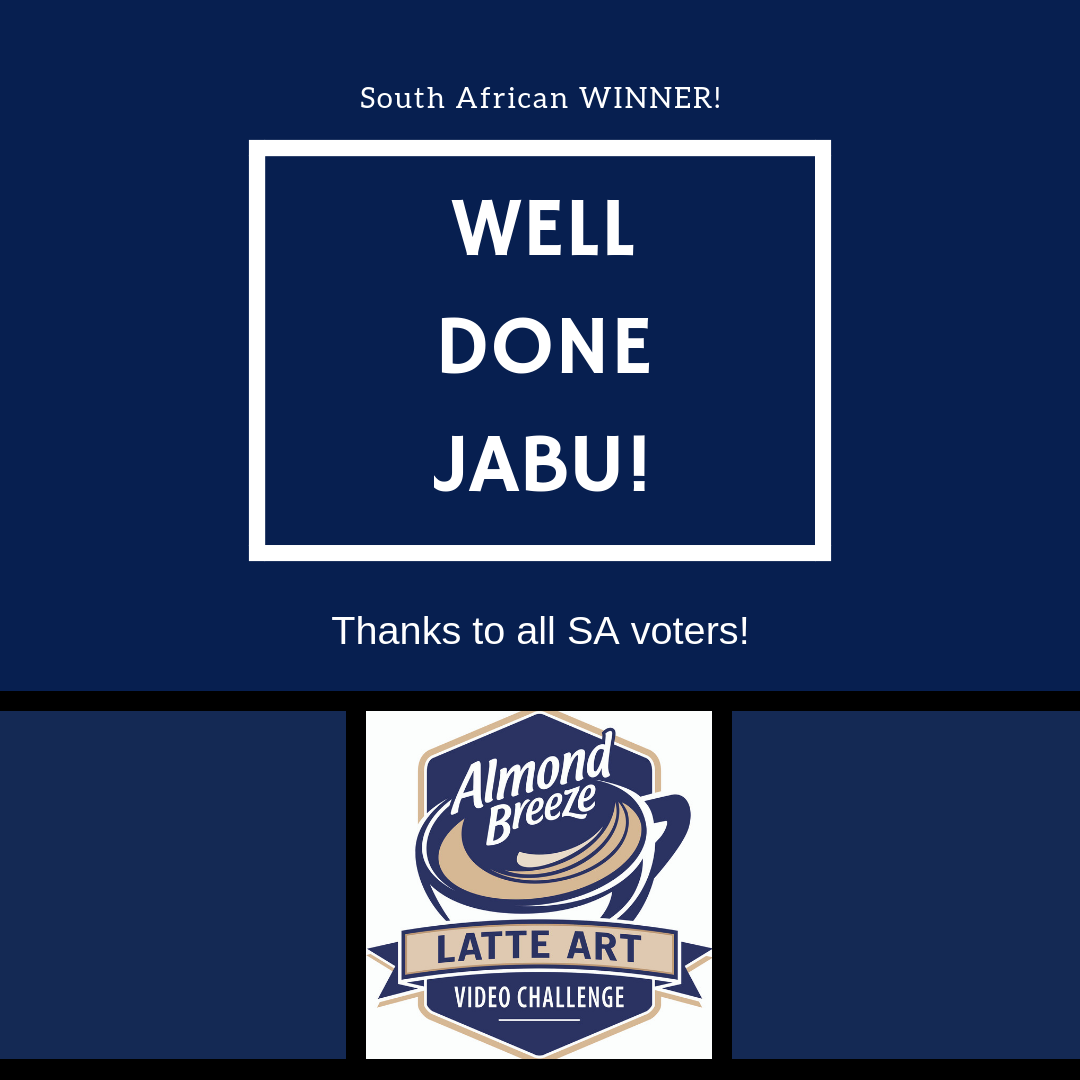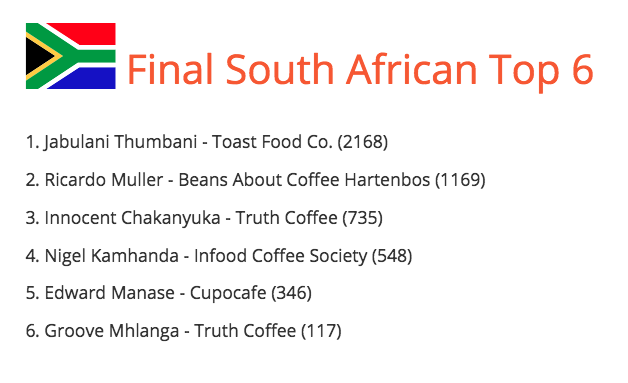 Got something to say? Then leave a comment!
---
Nurture and Nature: Used coffee can be beneficial for your skin and your garden!
Thursday, 13 September, 2018
Photos by Derryn Schmidt Photography
In the age of reuse and recycle, used coffee has incredible benefits beyond being delicious. I mean, it also smells incredible, that must be good for something, right? (yes: candles! Hand deodoriser!) We focus on two areas to utilise your spent coffee grounds that are simple and easy: your body and your garden.
Skincare
To explain the benefits of coffee for your skin, we turned to an expert, the wonderful Leandri van der Wat, a coffee fanatic and an accomplished scientist currently working in the skincare industry.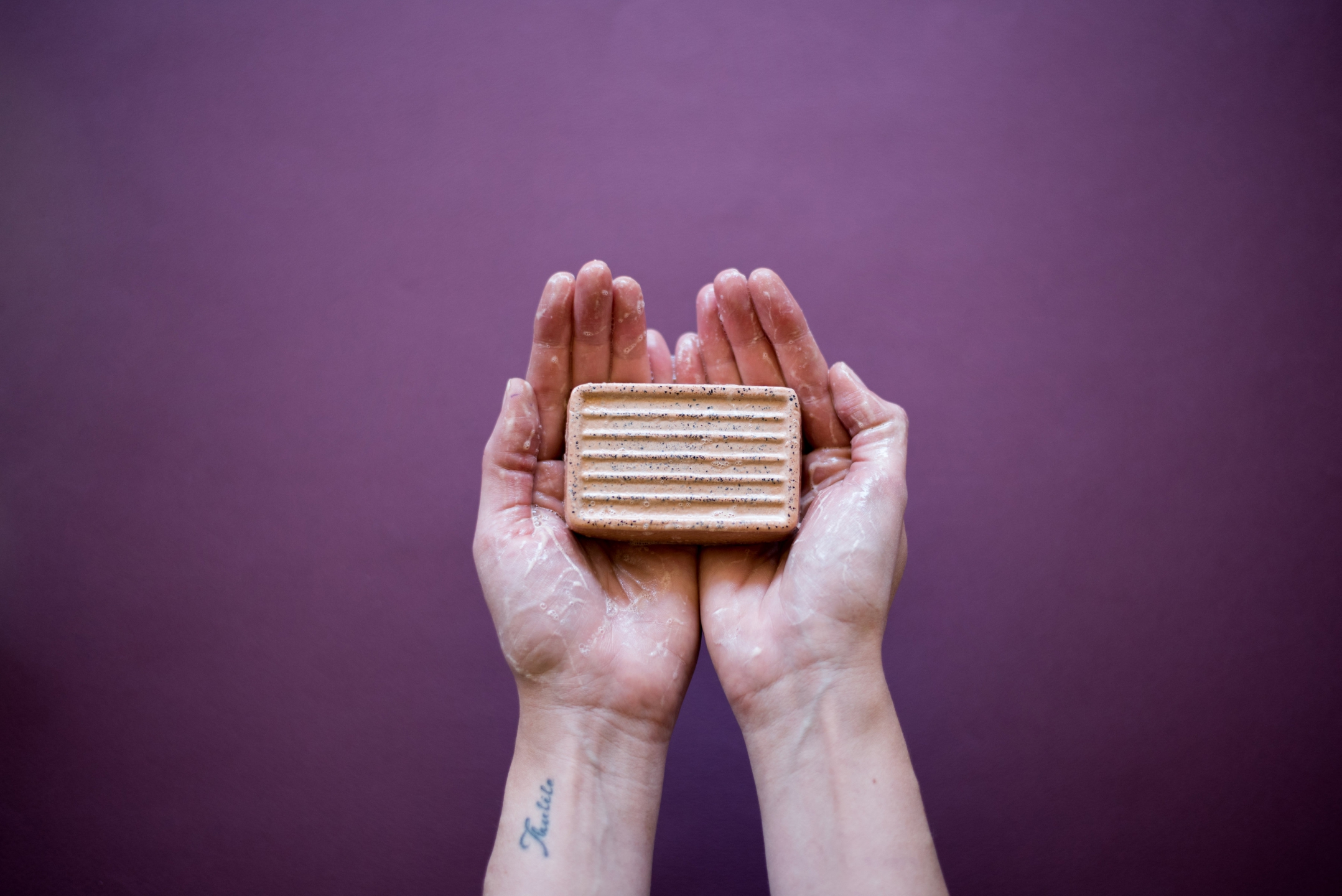 A while back, I read a headline about a cosmetics company that uses all sorts of food ingredients to make 'fresh' skincare. The story was about the Lush Adzuki bean massage bar product, which had beans sprouting in unsuspecting user's drains and soap dishes. Since I currently work as a skincare scientist, it got me thinking about bringing two of my loves together: coffee and the application of chemistry in everyday life. I rummaged through my cupboard for some Ethiopian Sidamo green beans I still had left from a trip to Addis, and decided to make my own massage bar using a blend of fats and a bit of elbow grease.
It seems I'm not alone in this desire to work coffee into everyday products. There's been a recent surge in using coffee for all sorts of items, ranging from perfume (most notably Black Opium by Yves Saint Laurent) to roller-ball eye serums. A core characteristic of any good scientist is a heavy dose of skepticism, so we tend to scrutinize the facts before we buy into the latest marketing trends. After some research into whether coffee benefits the skin and how it does, I'm happy to confirm that there's enough evidence to kill my cynicism. Coffee can be as beneficial on the skin, as it is on the mood.
Of course, there are limits to how much your skin can benefit from our favourite fruit. The compounds within coffee that appear to benefit the skin most are your flavonoids and caffeine. The best effects on the skin are seen with green coffee extract, simply because the beans are higher in beneficial antioxidants before they're roasted. However, of the compounds beneficial to the skin, both of these are found in the roasted bean, which means you can very easily use the grounds caught in your filter paper or in your French Press.
Fortunately caffeine can pass through the skin, and so it makes an excellent solution to skin that appears 'tired' as well as puffy eyes. The reason for this is because caffeine can both energize the skin and reduce the flow of fluids, reducing puffiness that is associated with a build up of fluids around the eye. For this reason, lots of cosmetics companies have made eye serums that contain concentrated caffeine. Your flavonoids can also penetrate the skin, and here they can protect the skin from damaging free radicals.
What should you do with this information? Harass your local barista for the contents of his knock-box and immerse your face in all its goodness? Urm, no. That would be weird for every one. Although coffee can be great for the skin, some things are left to the professionals. If you're keen to try using your grounds for some DIY-beauty hacks, I have a few recommendations.
Firstly, coffee makes a great scrub, and many local companies are making fantastic products to exfoliate the skin. My advice is to turn your coffee into a scrub with some coconut oil, sugar and a bit of lemon juice – but to avoid the facial area at all costs. Scrubbing areas of the body to reduce the appearance of dry skin or cellulite will work wonders, but the grounds can really damage the delicate skin on the face so fight the temptation to apply your DIY-scrub on your mug.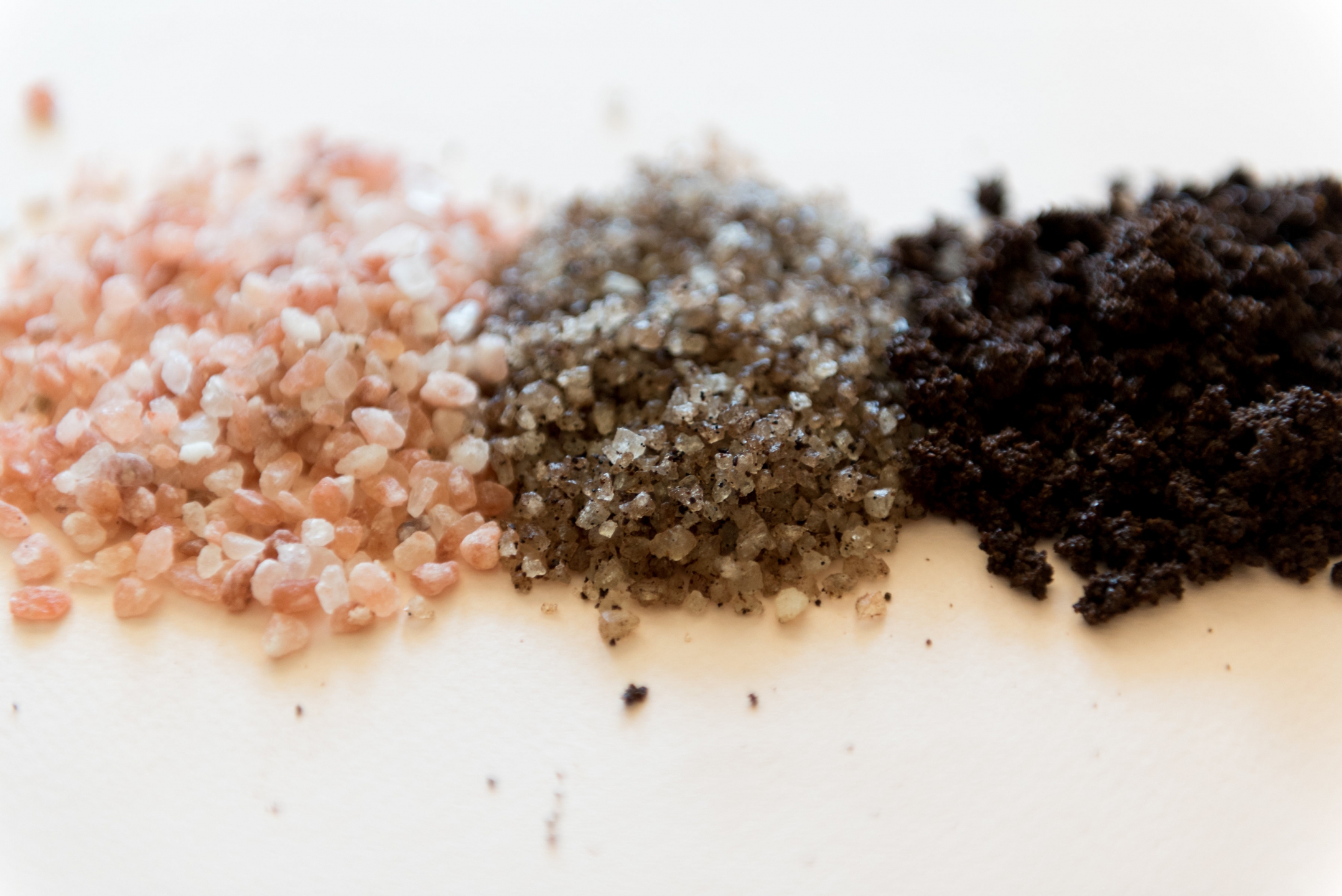 Another genius way to use your grounds would be on your hair. The coffee can stimulate your hair follicles to grow, creating gorgeous locks. However, if you've just had a bleach job done, I'd rather give this one a skip because it might add a bit of brown to your hair shade. Mix up the grounds with your shampoo and work it in for a few minutes before giving your hair a thorough rinse.
If none of this seems appealing to you, just go brew a cup of coffee and seep in the joy that comes as a standard side order with your brew. After all, happy people are the prettiest.
Ed's Note: That aroma we spoke of earlier does in fact come in handy, excuse the pun, for removing odors such as garlic or onion from your hands after cooking. No matter how much soap we use, the smell just won't to go away. If you keep a small pot of used grounds in your kitchen and rub on your hands with some water, hey presto, you smell like coffee instead of garlic. That love of onion and garlic will from now on only be tasted in dishes and not when you're eating dessert or breakfast the next day. And the exfoliation is an added bonus!
Gardening
The first rule of using coffee in your garden is: Moderation. Used coffee is very nutrient rich organic matter and should be treated as potent!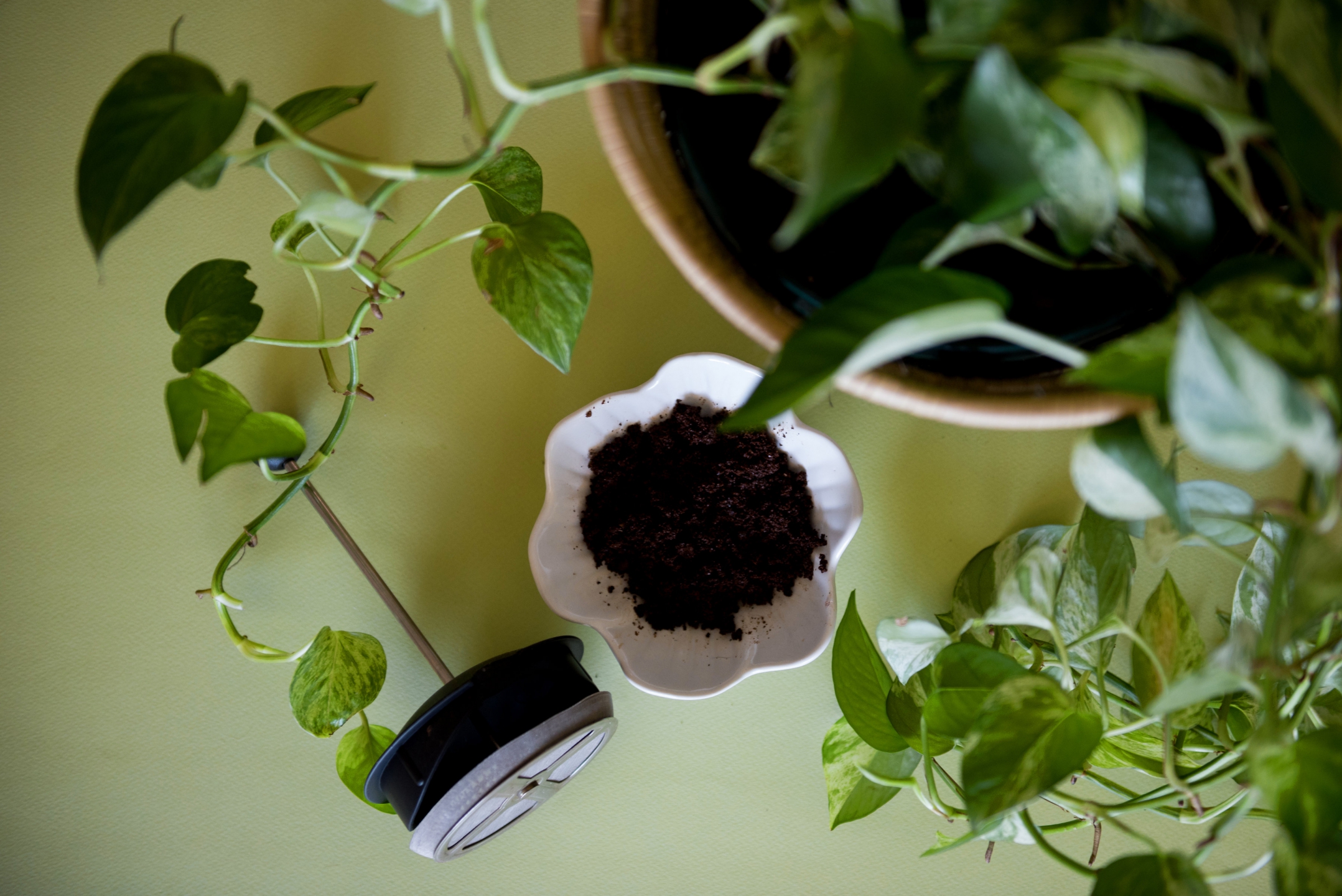 You can add grounds directly to the soil in your garden by scratching it into the top couple centimetres of soil, or just sprinkle the grounds on top and leave it alone. Be careful, because If you add coffee grounds to the soil in a thick layer, they will be compacted into a crust and be nearly impermeable to water. But if the grounds are incorporated into the soil, they greatly improve both the texture as well as the organic content. Being slightly acidic, coffee grounds lower the pH of the soil. They are very slow to break down, releasing nitrogen and other nutrients to the plants over an extended period of time, while keeping the soil loose and aerated. This is particularly beneficial for clayey soils which are usually alkaline and heavy, but all soil types can do with the occasional dose of coffee fertilizer. Coffee grounds release a good amount of nitrogen as they decompose. This is one of the three macro nutrients every plant needs for healthy growth, the other two being potassium and phosphorous. Leafy vegetables like spinach and cabbages do well with extra amounts of nitrogen. We hear that mushrooms react particularly well to coffee. You can even find kits that set you up with your own little espresso-fuelled mushroom farm (www.espresso-mushrooms.com), epic!
If you're having a slug problem, you can create a slug and snail barrier with your coffee grounds. The grounds are both abrasive and slightly acidic, so a barrier of grounds placed near slug-prone plants may just save them from these garden pests as the slugs are unable to cross the barrier unscathed.
Used coffee grounds from most brew methods have plenty of coffee power left. If you soak the grounds in water overnight and filter out the tea-coloured liquid, you will have a completely organic foliar spray that packs in some antimicrobial power along with nutrients for your garden plants. It is found to repel insects and caterpillars. Pop it in your spray bottle/atomiser and give your pants a good soaking. Be sure to filter out the coffee grounds as they can easily clog up your spraying tool! The lingering coffee smell or flavour could be making the leaves less appealing to the critters.
Coffee is generally considered a good ingredient for the compost pile. It is a rich source of nitrogen. However there's been some concern that when composting coffee it will alter the pH of the pile. Coffee is acidic, but the acid is water soluble, so most of the acid is in the liquid we drink and very little remains in the used grounds. By the time the grounds make it to your compost heap, they have a fairly neutral pH that is somewhere in the area of 6.5 - 6.8 and perfect for adding to your compost heap. Again, remember that moderation is key!
NOTE: In the same way that coffee repels pests on your plants, fleas are also reported to dislike a coffee. If you're looking for a natural and cost effective solution in your pet's battle against fleas, there is a solution for dogs and cats. For dogs, grab a handful of coffee grounds with or without shampoo and apply on top of their fur coat. For best results, use this method in conjunction with your dog's usual anti-flea medications to kill off eggs.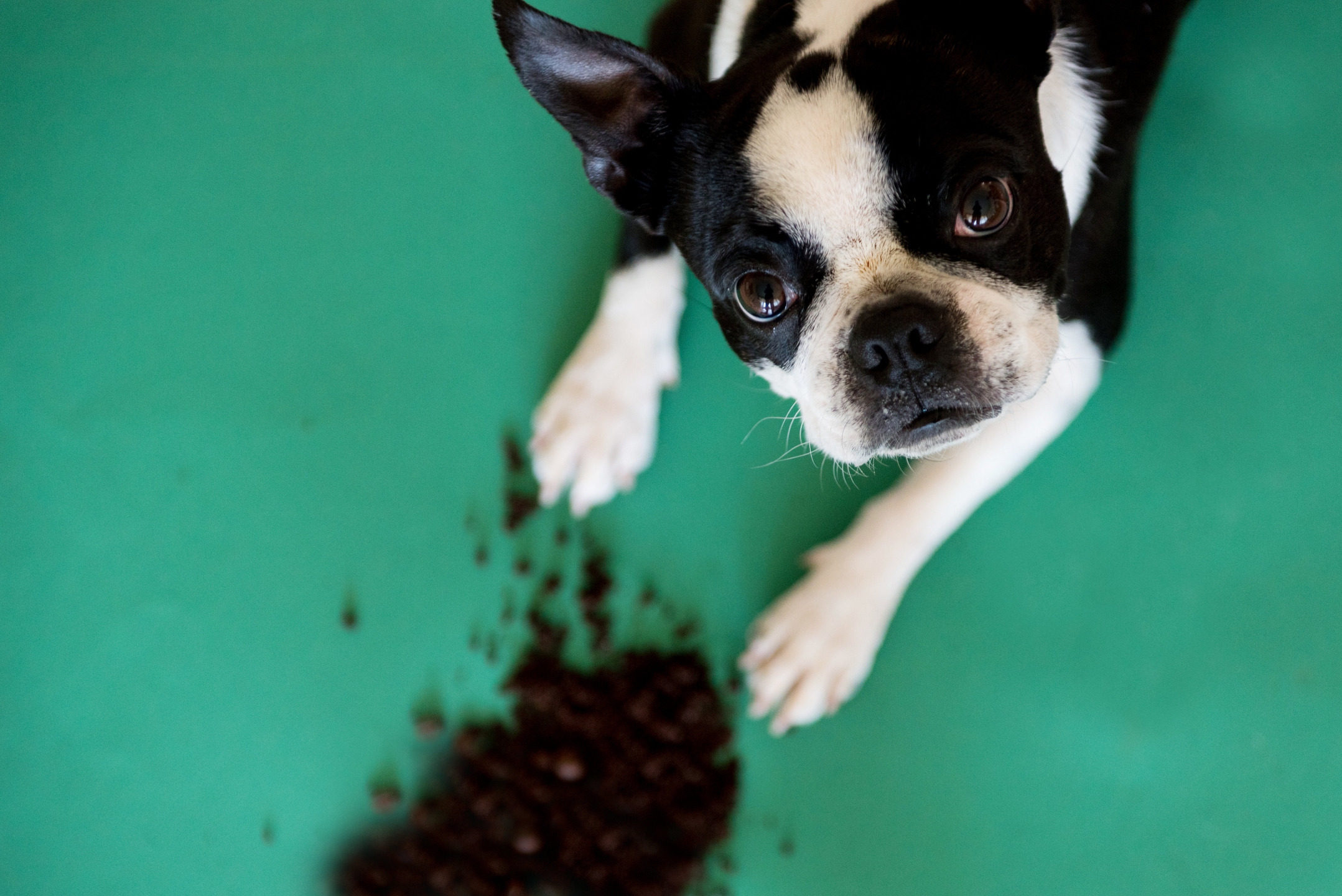 Got something to say? Then leave a comment!
---
Episode Seven: In the workplace with Sindiswa Mtolo
Tuesday, 11 September, 2018
The Selati Barista Scholarship Initiative has given 12 people the opportunity to pursue a meaningful career in coffee. In this episode we catch up with Sindiswa as she starts work with her new skills.
Got something to say? Then leave a comment!
---
Cooking Class with Miele!
Thursday, 13 September, 2018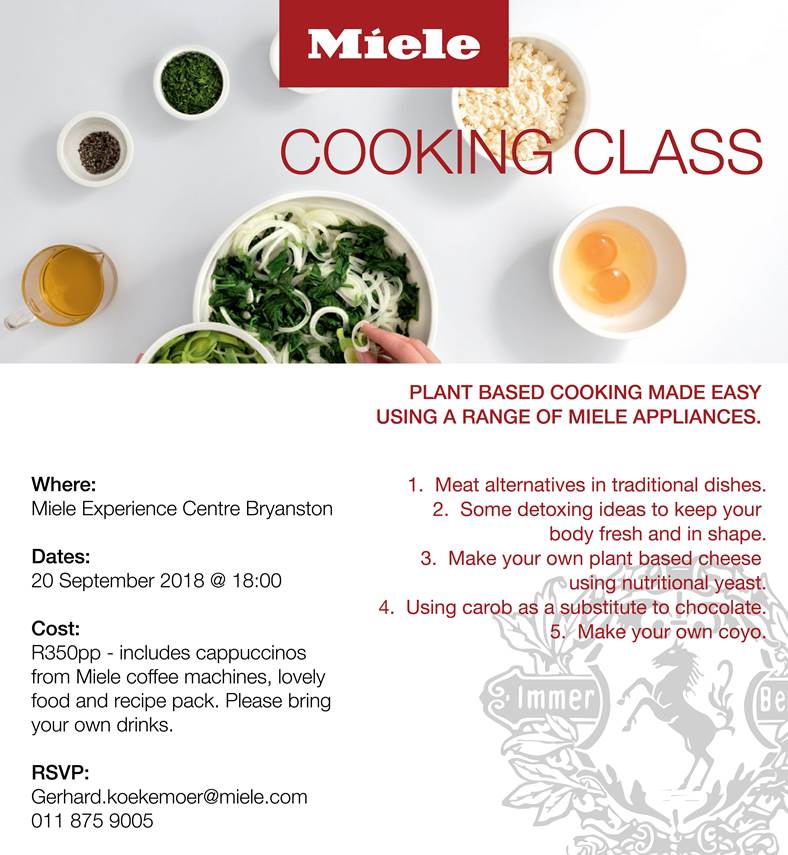 Got something to say? Then leave a comment!
---
New SA AeroPress Champion Crowned
Wednesday, 5 September, 2018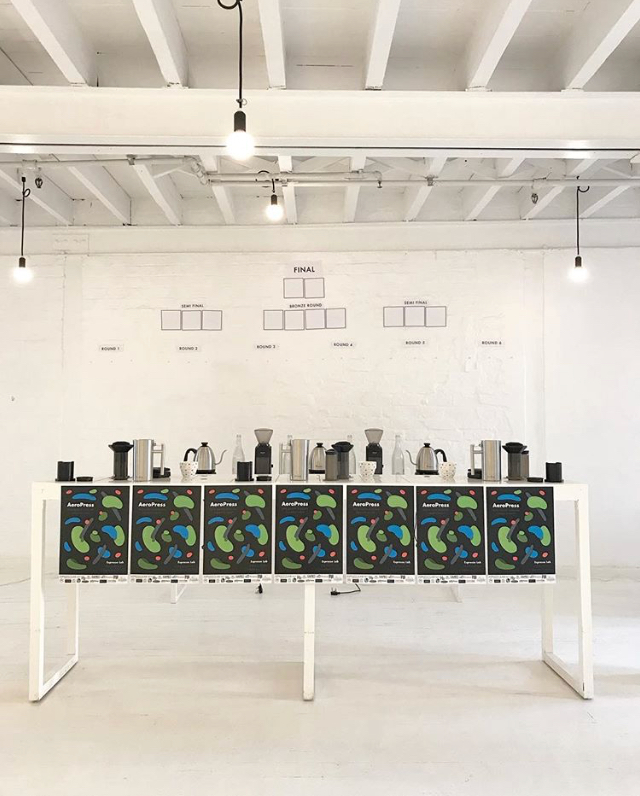 On Sunday the 2nd of September the South African leg of the W.A.C (World Aeropress Championship) took place at the BelloVisto Productions studio at the Old Biscuit Mill that was hosted by Moreflavour and EspressoLab Microroasters.
Competitors each received a bag of the competition roast prior to the event in order to formulate their own recipes which they had to hand in upon registration.
The competition consisted of eighteen brewers who qualified by means of their names being drawn from a hat.
These lucky eighteen were divided into six groups of three that would compete against each other in heats.
Competitors got 8 minutes exactly on stage in which they had to stick to their per-meditated recipes in order to produce the smoothest cup in the country. The judges, Winston Douglas (current SCASA barista champ), Nina du Toit (Test Kitchen, Chef) and Renato Correia (Espresso Lab) tasted blind all day and chose the best cup out of each heat.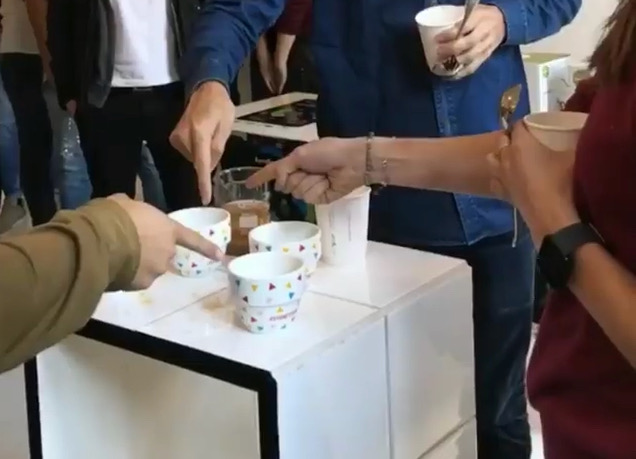 At the end of the day Romeo Chimunya of Tribe came out on top and he will get to represent SA in Sydney at the end of the year at the W.A.C. Machiel Lefebre Carstens and Lize Taljaard both from Royal Roastery in Bloemfontein came in at 2nd and 3rd.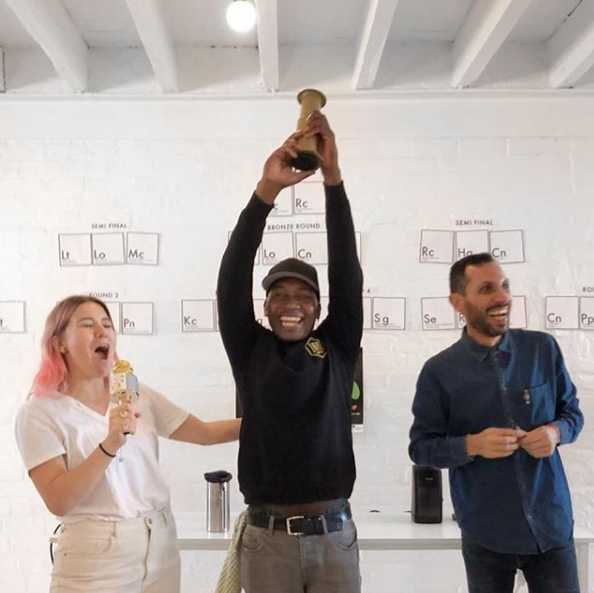 Attendance and spirits were high, Riot beer ensuring a smile on every face. The four hour event ended with an auction with proceeds going towards Romeo's expenses in Sydney.

Got something to say? Then leave a comment!
---
Caffeine Fuelled: The Garage Forecourt Wars
Wednesday, 5 September, 2018
Words by Nick Dall
Originally published in Issue 21 of The Coffee Magazine
---
Because fuel is so strictly regulated in South Africa, petrol stations are looking for other ways to stand out. The battle for the forecourt is on, and coffee is at its very heart. We catch up with some of the key players.
Think back to your last road trip. How did you decide where to fill up? Chances are it had nothing to do with the quality of the fuel itself. Growing up, my family's red kombi suffered an almost magnetic pull towards the nation's Wimpy petrol stations, from Zeerus to Ceres. These days I don't get quite as excited about Wimpy (although my kids are partial to a strawberry milkshake), but I do care a lot about the coffee I drink.
Petrol station coffee used to be fairly similar to the stuff that comes out of the petrol pumps, but in recent years fuel companies and garage owners have really upped their game. With a bit of thought it's possible to get a damned fine cup of Joe every time you fill up – both in the urban jungle and on the Platteland.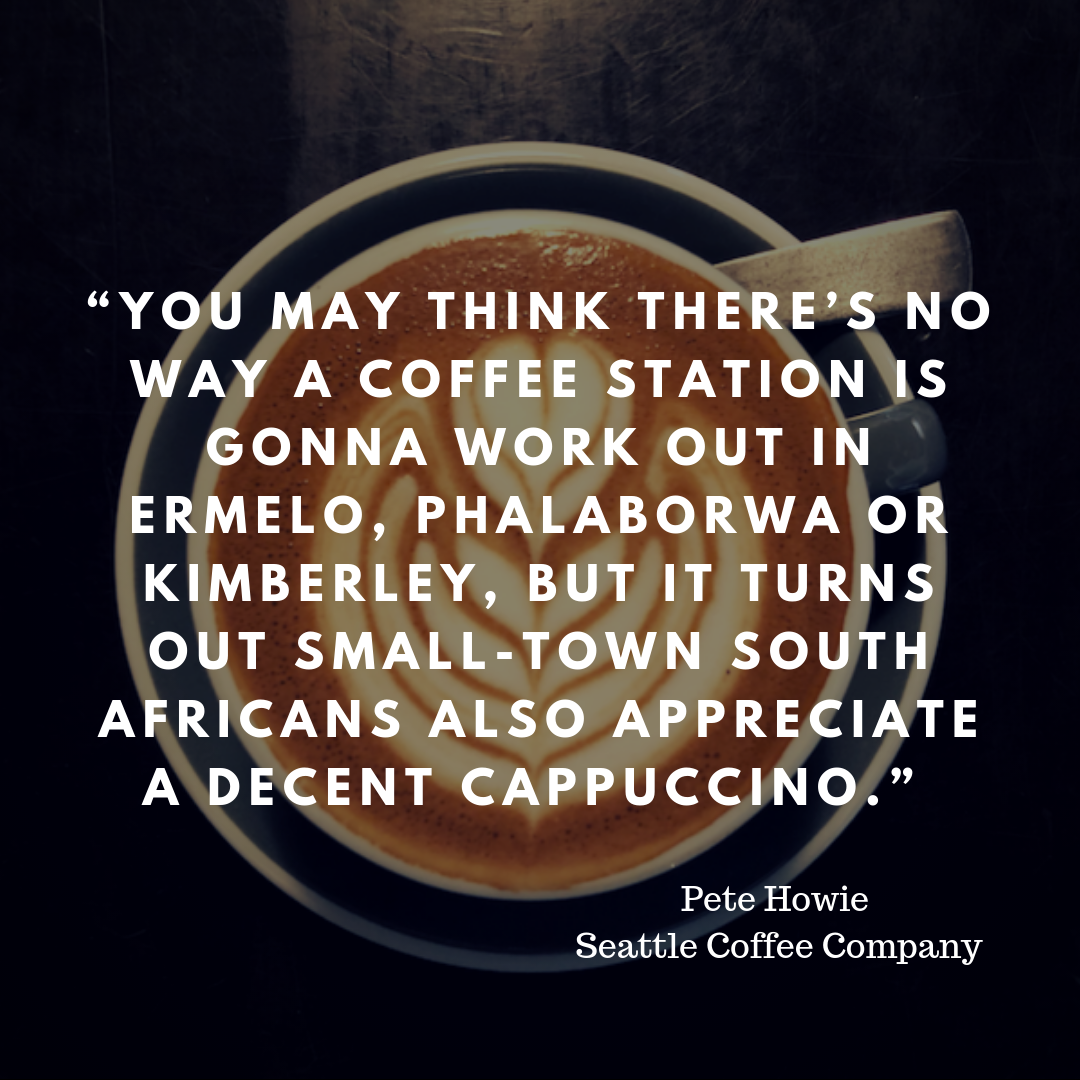 Where it all began
About 16 years ago, Caltex – after researching international trends in fuel retail – approached Seattle Coffee Company to open a 24-hour convenience bar at their V&A Waterfront filling station. To say the concept took off would be an understatement, says Seattle's CEO Pete Howie. Customers could suddenly get great coffee "24 hours a day, without having to fight the parking system." Fast forward to 2017 and Seattle has over 100 stores in Caltex Freshstops all over Mzansi.
Howie realised immediately that these tiny stores made excellent business sense. Capital setup was low and – especially in the early 2000s – rentals in bigger shopping centres were through the roof. Rents have come down a bit since then, but at one point "profits from a 9m² kiosk could rival those of a flagship branch in a big shopping centre."
From Day One, Seattle vowed to maintain their exacting quality standards in every single store. All of their forecourt branches, no matter how small, feature human baristas, La Marzocco FB80s and the signature Seattle blend. Deciding against automatic machines wasn't only about quality, says Howie, as customers "develop relationships with baristas which keep them coming back, time and again." Seattle's agreement with Caltex and Freshstop means that they're unable to serve food in their forecourt branches but the drinks menu features the same butterscotch lattes, berry freezes and chai steamers you'd get in a full outlet.
Only a handful of forecourt stores have performed poorly (generally those in industrial areas with no thoroughfare to high-LSM suburbs), says Howie, who is especially heartened by how well some of their Platteland branches have done. "You'd think there's no way it's gonna work out in Ermelo, Phalaborwa, Kimberley…" he laughs, "But it turns out small town South Africans also appreciate a decent cappuccino."
According to Howie one of the biggest factors in the success of their forecourt kiosks is that they're all operated as 50-50 joint ventures between Seattle and the individual fuel station franchisees. Under the agreement, Seattle provides the raw materials, maintains the equipment and staffs the stores. "Having so much to lose keeps us on our toes and ensures the quality never slips," says Howie. Evidently, it's also worked for Caltex, as plans are afoot to open about 15 more stores in 2017.
The competition hots up
Vida e Caffè entered the fray fairly late in the piece, but they've made up for lost time – and then some. Since entering into an agreement with Shell in 2012 they've opened a staggering 128 forecourt branches with a further 11 slated to start brewing before 2017 is out. At the moment many of the firm's forecourt outlets fall under the Torrador brand, but by the second half of 2018 these will all be rebranded as Vidas. "We've decided it's better to focus on one brand," says CEO Darren Levy.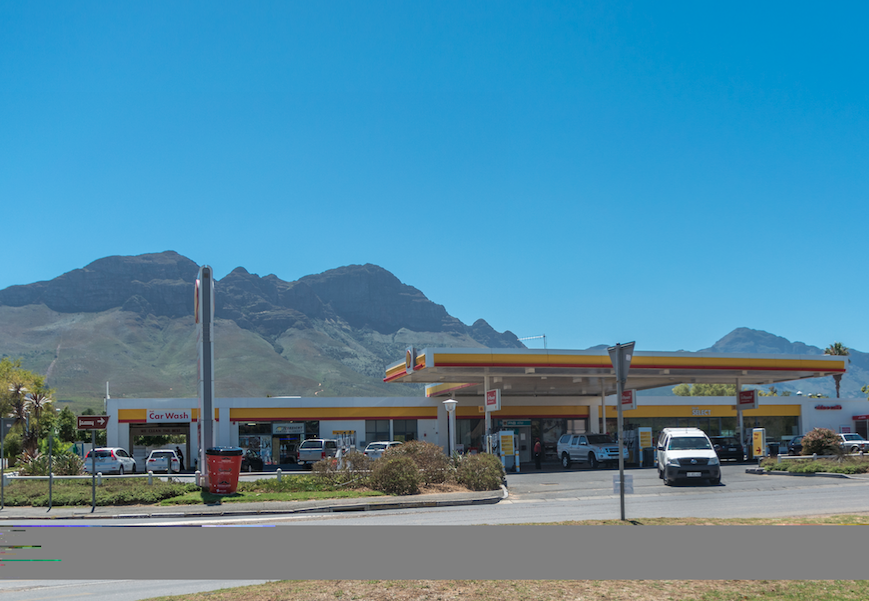 While both Seattle and Vida have seen incredible returns from their forays into the forecourt, it's fascinating to see – great coffee aside – how differently the brands have gone about their business. While Vida's forecourt branches are mostly 'takeaways only' establishments, they all offer full food menus. "Food is integral to our brand," says Levy, "And everything on our menu is designed to be portable, so it's a perfect fit." Featuring bircher muesli pots, banting-friendly protein snack boxes, and exotic paozinhos, it's also a step up from what you can find at your average garage. What's more all of the food is prepared on-site and – due to the distances involved – many of the more remote forecourt branches even bake their own pastries.
While all of the most popular outlets are staffed by Vida's vibey "passionistas", Levy is pragmatic about the need to have automatic coffee machines in some branches. Shell has over 600 forecourts, he says, some of which will never justify having a 24-hour barista on site. By opting for pricey, Swiss-made Thermoplan machines which feature fresh milk injectors they're able to spread the brand footprint without compromising on quality.
Unlike Seattle, Vida's agreement with Shell follows the classic franchise model, with the individual garage owners taking 100% ownership of each Vida franchise. Vida still does all the staffing, maintenance and training and the royalty structure incentivises Vida to deliver a quality experience. Not to mention Levy's commitment that "the Vida in Camps Bay should feel exactly the same as the one in Kroonstad."
Vida are committed to expanding the use of technology across their brand, but especially in the convenience sector. The Vida app, which works across the Shell network, allows customers to pay for coffee, earn loyalty points, send vouchers to friends, and order their fix in advance – especially handy if you're 10 kays from Three Sisters and going through a serious caffeine trough. What's more, Discovery Active Rewards (i.e. free coffee!) can also be redeemed at all forecourt branches.
Interestingly, the incredible growth in the forecourt stores has had no impact on sales at sit-down branches. In the vicinity of Century City (Cape Town) there are two forecourt stores and two sit-down Vidas and, Levy notes with a smile, "all four are doing extremely well."
Three's a crowd
Mugg & Bean started rolling out their On-The-Move cafes in partnership with Total at about the same time that Vida and Shell hooked up. Brand Manager Adam Deane says the popular café franchise opted for a menu that "maintains the feel and flavour of the core brand, but is geared towards convenience" and, as the name suggests, doesn't have an eat-in option.
While this may all sound very minimalist, all OTM cafes are manned by human baristas, top-notch Nuova Simonelli equipment and the Mugg & Bean menu was certainly the heartiest of three we surveyed. Drinks include plenty of coffee, tea and hot chocolate options as well as a few Freezos, Muggachinos and Power Smoothies and there's a veritable smorgasbord on the food front: choose from pot pies, baguettes, snack pots and desserts, to mention but a few.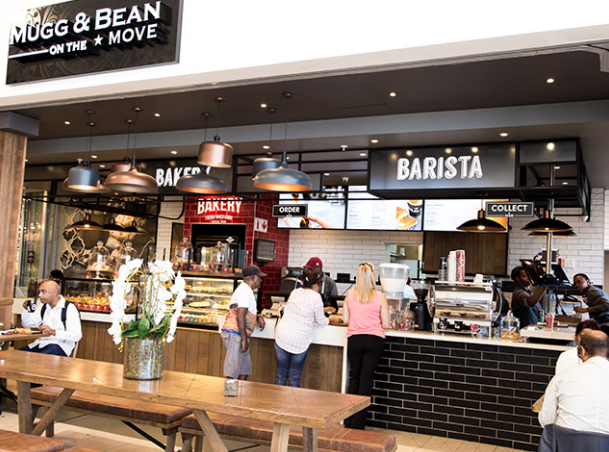 The OTM cafes have exceeded all expectations and, says Deane, the lower setup and running costs make them a major part of the brand's future focus. So far, they've opened around 50 forecourt stores (mainly in Gauteng and KZN) and a further 18 OTMs in airports and strip malls, but there's a real feeling that this is just the beginning for the OTM concept.
While all three coffee brands have approached the battle for the forecourt in a slightly different manner they're all united by a common belief that no one in our Rainbow Nation should ever have to put up with three-day-old moerkoffie and stale muffins. And with good reason.
---
Got something to say? Then leave a comment!
---
Episode Six: Flava Club Coffee
Wednesday, 5 September, 2018
The Selati Barista Scholarship Initiative has given 12 people the opportunity to pursue a meaningful career in coffee. In this Episode we visit Partner Cafe Flava Club Coffee in KwaMashu, KZN. This scholarship initiative wouldn't be successful without the help of the cafes that volunteered to mentor and provide internship for the candidates. Real world experience is so important and we were so lucky to have such great partners like Flava Club Coffee, MiCoffee, Urban Brew, Skyline Coffee, Colombo Coffee and Kaffa Hoist.
The KZN Selati Crew in their Jonsson kit! Jonsson is our Proud Workwear Sponsor!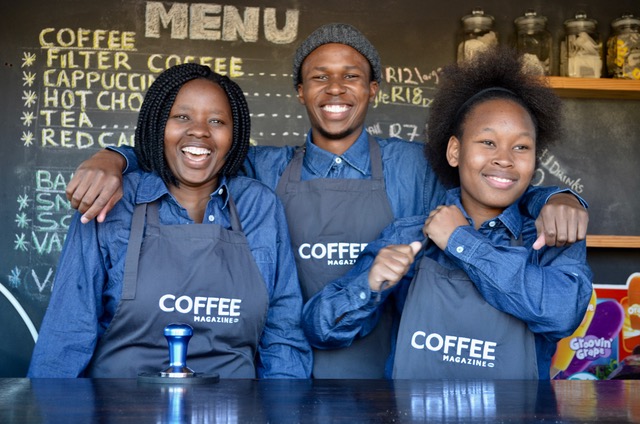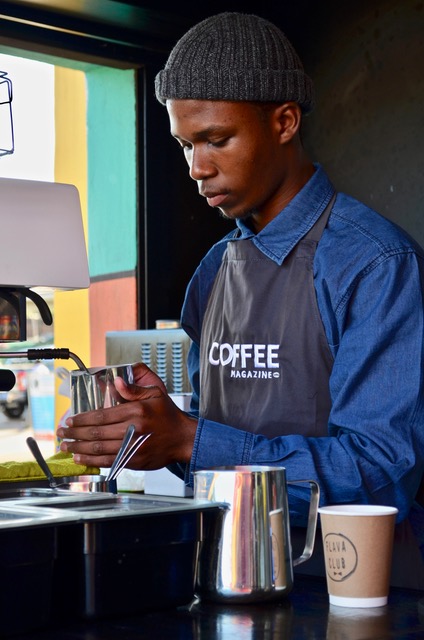 Got something to say? Then leave a comment!
---
Filter Stories with James Harper
Thursday, 6 September, 2018
I met James Harper in Seoul in 2017, where he was ably managing the backstage area at the World Barista Champs while at the same time recording snippets of the action on his dictaphone. That was the beginning of his journey towards creating Filter Stories. This is the first in his series on the darker side of coffee.
---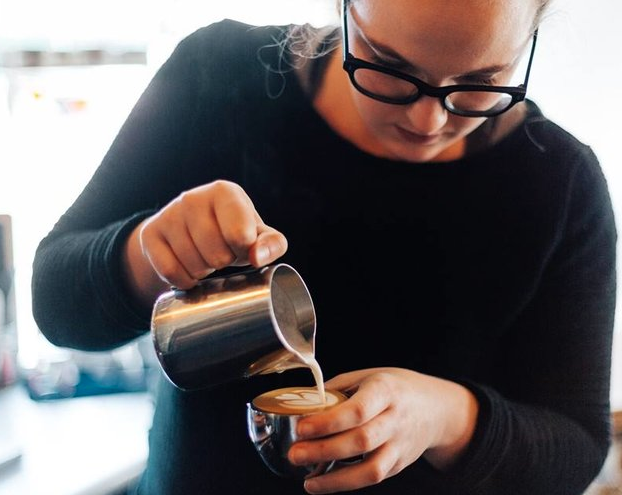 Meet Sarah.
She has just landed her dream job working as a barista for the best cafe in North Carolina. Her cafe will soon be featured in the New York Times and grab international attention.
But it has nothing to do with the coffee.
Rather, her bosses will hurt many women in her community.
This is the real story about misogyny damaging the life of a young woman, her struggle to regain control and bring her community back together.
This is the first ever episode of Filter Stories, the untold stories hidden in your cup of coffee.
Got something to say? Then leave a comment!