Interview: SA Latte Art Champion Christopher Abrahams
Wednesday, 10 October, 2018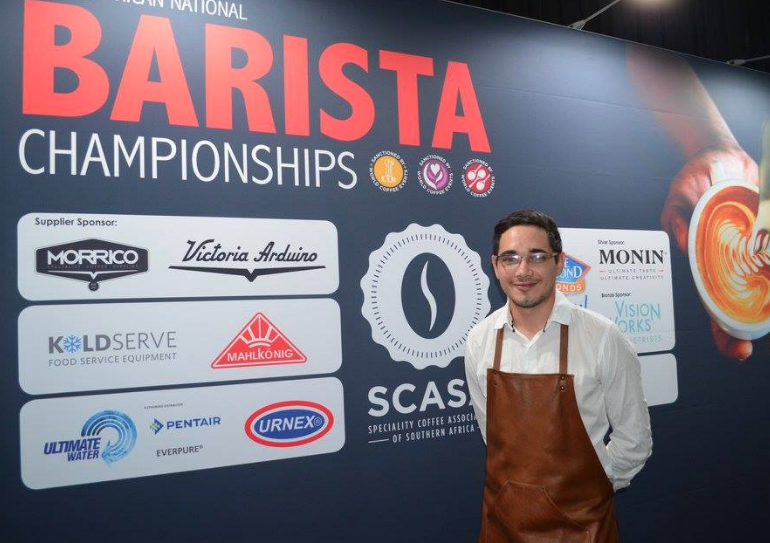 How are you feeling in the build up to the World Latte Art competition?
I am truly excited and slightly overwhelmed that I've got the opportunity to participate in the World Latte Art Championship this year. It has always been a dream of mine to reach this point, as part of my journey in the coffee industry. I've been experiencing a world of excitement, along with a level of stress, as I'd like to do everything I can to do well.
What is your training schedule like?
My training schedule at the moment has not been as strict as I would've liked it to be, but have been pouring daily. I have been fortunate enough to have the opportunity to spend most of the week and weekends training, within the Ciro Coffee Academy's training facility.
Have you decided on your patterns yet?
Over this period I have been experiencing a creative block. Knowing that I'll be competing on such a high level, has added an immense amount of pressure, as I have realised that it may even be a once in a lifetime opportunity. I have s a number of hours drawing in my sketch book, hoping that there would be an outburst of creativity. Unfortunately, this approach hasn't been as simple or successful as I thought it would be. I have come to the conclusion that creating things on paper wasn't easy to replicate in the cup. It has certainly tested my ability to explore a wide range of pouring techniques. I have recently been lucky enough to create most of my designs and look forward to presenting them on them to the world.
What do you think your biggest challenge will be at Worlds?
I think my biggest challenge at Worlds would be the milk. I have heard that this may have a huge impact on one's overall performance on stage. My personal challenge, would be to stop shaking while pouring latte art on stage. I have been working on quite a few techniques, in hope that I would finally be able to overcome this.
Are you excited to go to Brazil?
I am truly excited to go to Brazil, knowing that it is the largest Arabica supplier in the world. This would also be an amazing opportunity to visit one or two coffee farms. The trip will also be significantly special to me, as It would be the first time I'd be travelling abroad with my wife and will be treated as our honeymoon.
What do you hope to learn from this experience?
I am sure that I'll learn quite a bit from this experience, and I hope to learn more about the lifestyles of competitive baristas. I believe that this will assist me in future and allow me to be even more prepared when competing.
What advice do you have for other Latte Art competitors?
I feel that it is important to remind ourselves as baristas, that it is all about the passion for coffee. This is the key driving force that will allow any barista to succeed within the industry. Each individual has goals, and it makes things easier if they're aligned with what you're passionate about, as this will allow you to work even harder at achieving it!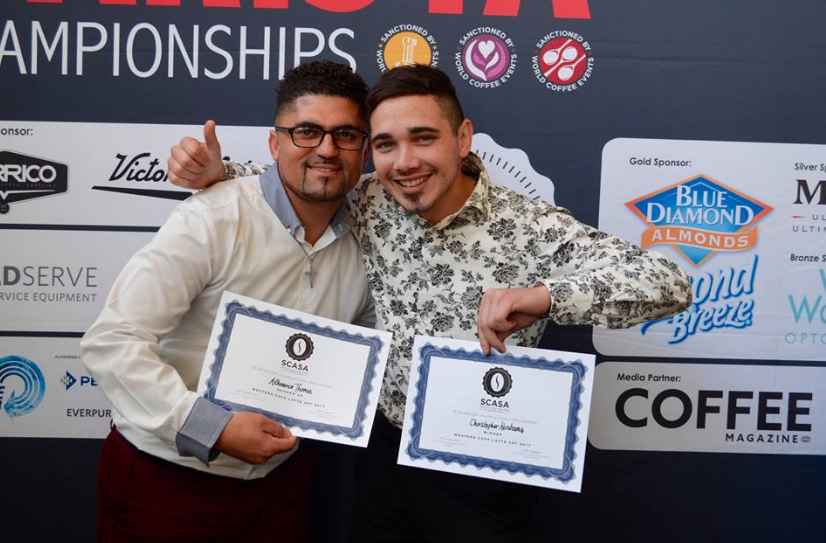 Got something to say? Then leave a comment!
---
How is coffee de-caffeinated?
Tuesday, 9 October, 2018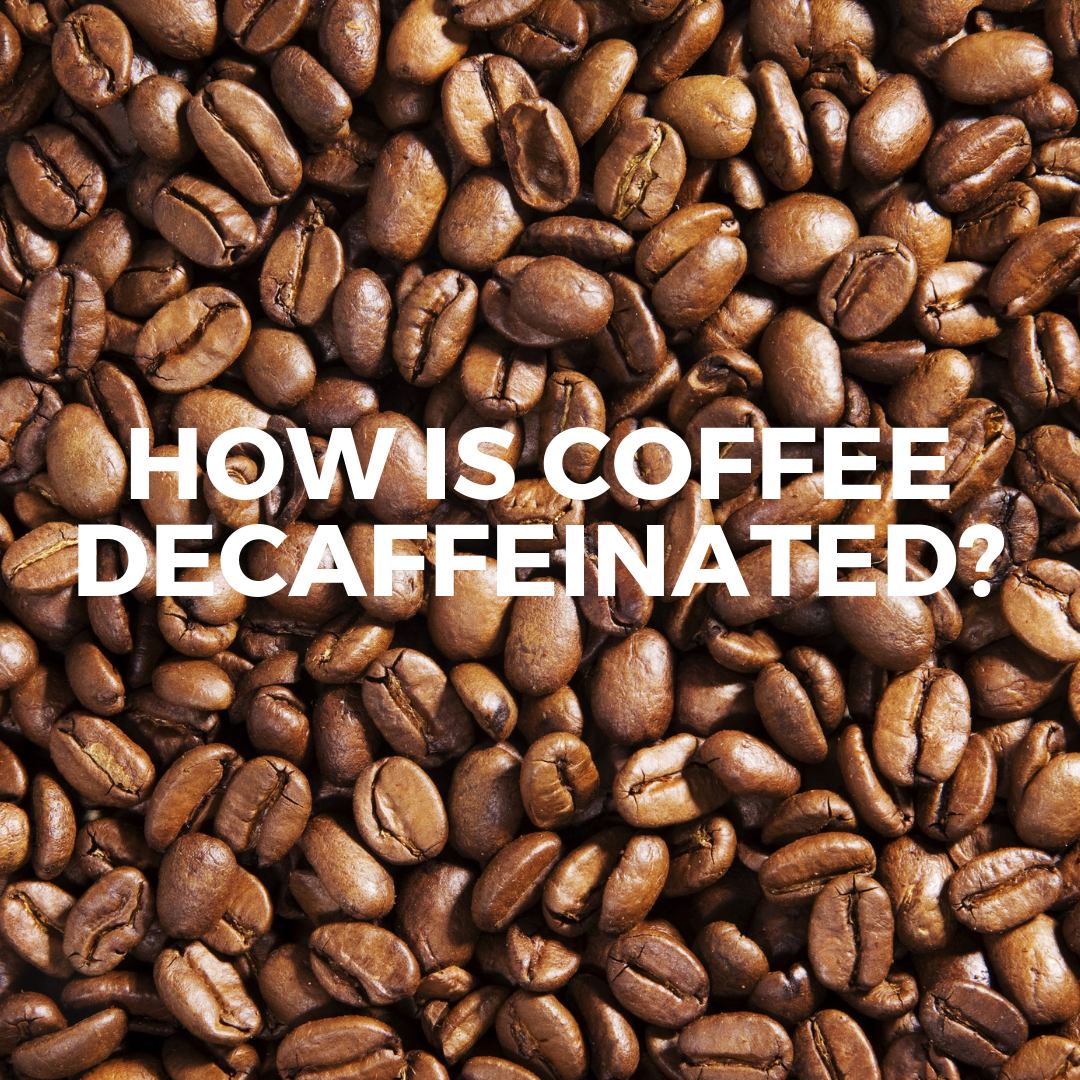 Sometimes, as much as you love that java buzz, you have to think about things like sleep, and possibly order the decaf. And some poor souls have quite unpleasant reactions to caffeine, but don't want to miss out on the exciting world of coffee. So what's in a decaf (besides no caffeine)? And how does it get to be that way? Decaffeinating a coffee bean turns out to be a complicated process…
First off, it's important to know that there's no such thing as a completely decaffeinated coffee. Even decaf will still contain around two to five milligrams of caffeine. To put this into perspective though, a small cup of coffee usually contains 50 to 75 milligrams of caffeine – so your caffeine intake is drastically reduced with decaf. It's unlikely you'll suffer from any kind of stimulatory effect with less than 10mg in your system. Of course, this depends of the type of coffee and method of preparation. Robusta coffee actually contains nearly double the amount of caffeine as Arabica coffee.
Ludwig Roselius was the first person to discover decaffeination was possible – in 1903. Over the years, as decaf has become more popular (thanks to the rise of instant coffee), the quality has improved substantially. There are three processes that are largely responsible for the decaf you drink today, and they all have a few things in common…
All three methods work with the green coffee bean (pre-roasting), soaking it in a liquid to extract the caffeine, but keep the flavour intact. Coffee consists of around 1,000 chemicals, so it's important to be as precise as possible in only removing the caffeine.
Known as the Swiss Water Method, the first approach is the most natural because it doesn't use any chemicals, using heated, filtered water as a solvent to draw out the caffeine from the beans. The beans are soaked in water, relying on osmosis to extract the caffeine, and then strained through a carbon filter to separate the caffeine compounds. Once the caffeine has been removed, the beans are immersed in the caffeine-free solution to reabsorb all the natural flavours.
The solvent-based method relies on methylene chloride or ethyl acetate to dissolve the caffeine and extract it. Both are completely safe, unlike the carcinogenic benzene, which was the first solvent to be used in the early days of decaffeination. Ethyl acetate occurs naturally in ripening fruits, so it's considered more natural than other solvents.
This process is quite precise, and can extract up to 97% of the caffeine. It works by soaking the beans in water, which is then transferred to another tank where the solvent is applied to selectively absorb the caffeine. The caffeine-infused solvent is then removed, and the water is transferred back to the beans for them to reabsorb the rest of the chemical elements critical to coffee's flavour and aroma. This process is said to be the best in maintaining the original flavour.
The newest approach applies carbon dioxide at high pressure to remove the caffeine from the green beans, extracting up to 98% of the caffeine. The carbon dioxide liquid binds with the caffeine molecules, drawing them out of the unroasted bean. The only problem with this method is that it's expensive, so it's generally only used for large batches of commercial-grade coffee.
The result is a cup of coffee that won't keep you up at night, or give you the jitters. The decaf process does impact the overall aroma and taste of the coffee, resulting in a milder taste and smell, but if you're looking for flavour without the buzz, decaf is a perfectly healthy option for coffee aficionados as the decaf process is ever-improving as demand grows.
Got something to say? Then leave a comment!
---
Titbit: Would you try Cannabis-infused Coffee?
Monday, 8 October, 2018
The South African ConCourt recently ruled that adults are now allowed to use, cultivate, or possess cannabis in private for one's own personal consumption. With private use now legalised in South Africa, maybe it's time to talk about cannabis-infused coffee?
Few of us can function before we've had our first coffee in the morning, and the latest trend is to enhance that buzz, but the boost comes from an unexpected source … Cannabis-infused coffee is on the rise in the USA – maybe it will soon make its way to South African shores? Cannabis coffee typically contains cannabidiol, or CBD, which doesn't have psychoactive effects like THC, the active chemical compound in cannabis that gets you 'high'.
There are numerous iterations of CBD-infused coffee in the US, see image below: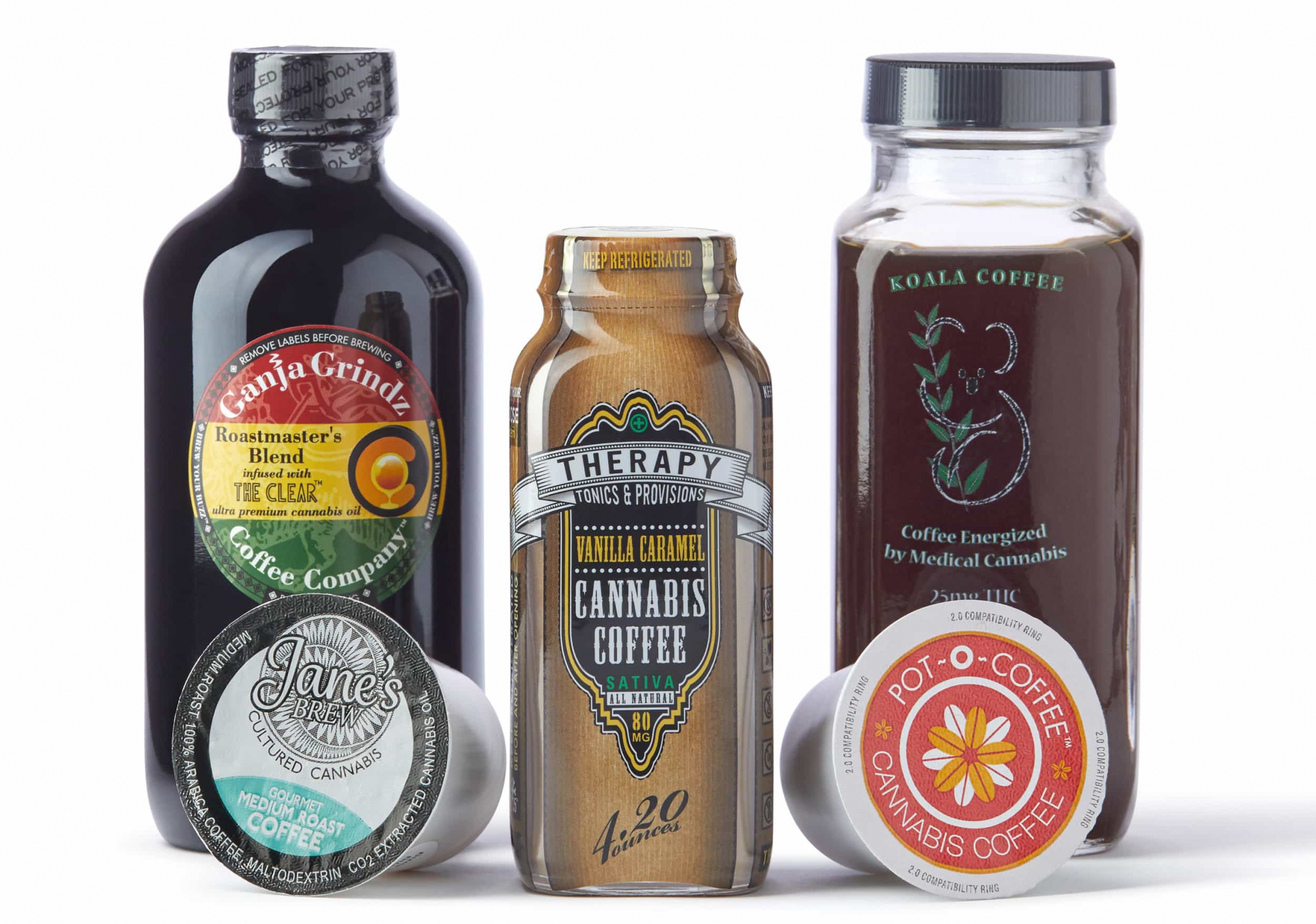 A kind of focused energy
While you might expect coffee and cannabis to be an odd pairing, what with one considered a stimulant, and the other a depressant, according to reports, the combination creates a kind of focused energy. They work together to create a feeling of calmness, and reduce the 'jitters' or anxiety that some people feel after a cup (or too many cups) of particularly strong coffee.
CBD is actually touted as having a lot of health benefits, including anti-inflammatory, anti-nausea, and anti-anxiety properties, and very few (if any) side effects. So, if you've ever been reluctant to try weed, maybe a low dose of cannabis coffee is in order? CBD-infused coffee is said to elevate your energy, and even improve your focus, and won't make you fail a drug test.
A calming and relaxing beverage that still leaves you feeling energised? It definitely sounds worth investigating. Would you give cannabis coffee a try?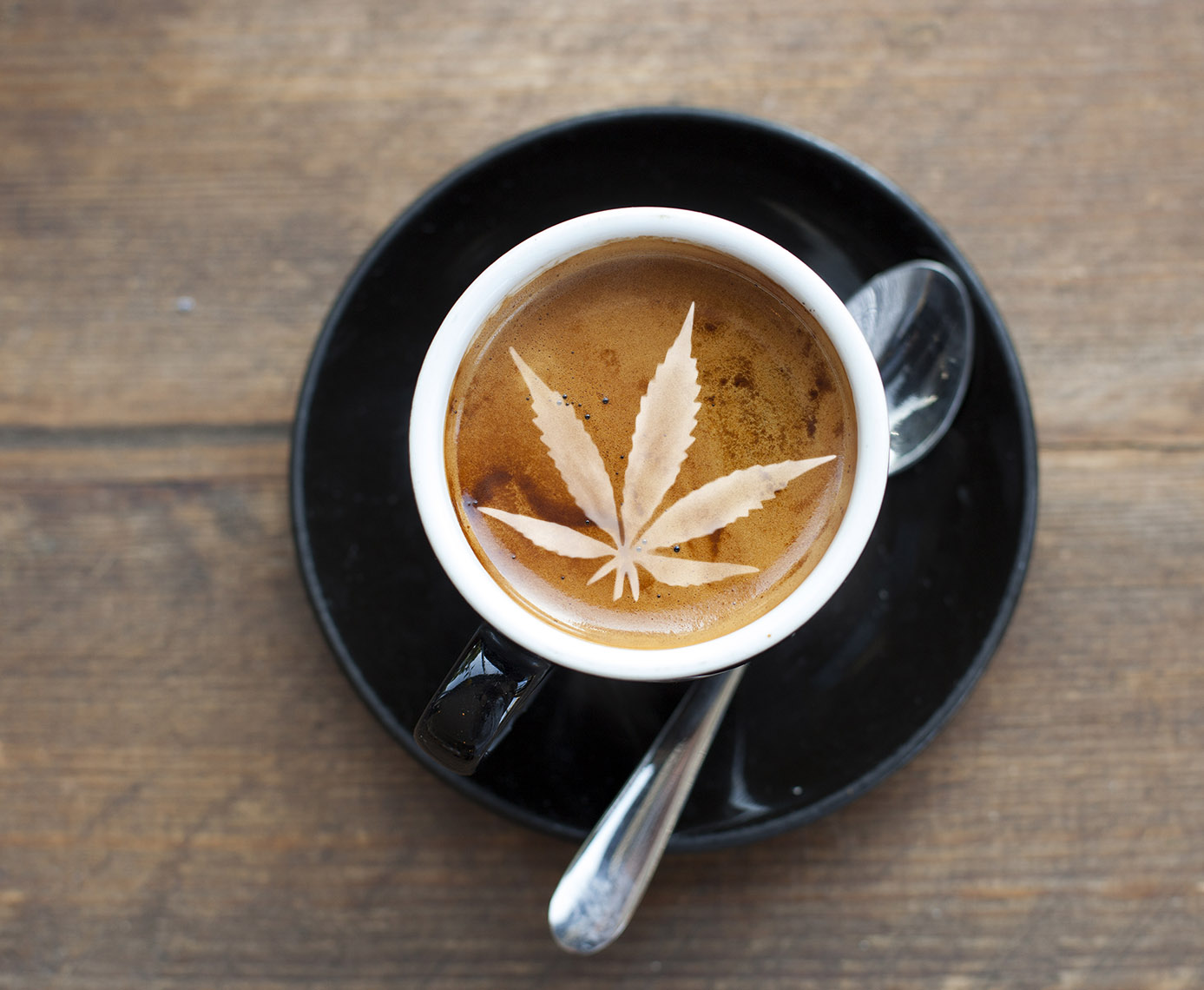 Got something to say? Then leave a comment!
---
Spring Edition! Available at all leading cafes now.
Friday, 5 October, 2018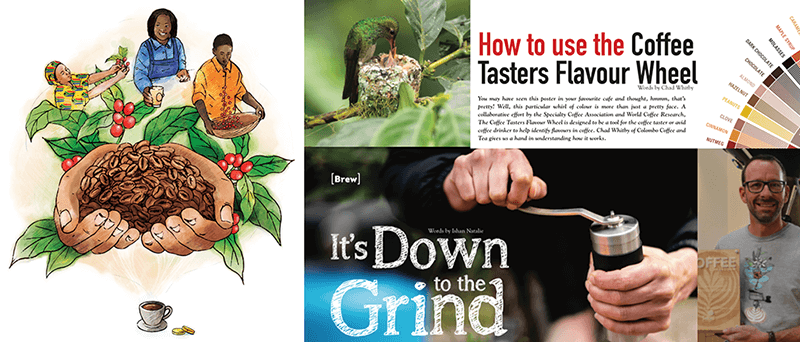 Cover: The Extraordinarily High Cost of Cheap Coffee Pg 10
If we hope to uplift the people behind our cup of coffee we need to take a good, hard look at what we're paying. David Donde from Truth Coffee, asks some tough questions of us, as consumers of coffee beverages. Strap in and hold on!
Origin: Dreams vs Reality Pg 16
A South African man's journey into specialty coffee in Ecuador and out the other side as the reality of the specialty coffee industry set in.
Industry: Coffee Magazine Awards 2018 Pg 24
Presented by Selati Sugar. We had an incredible opportunity to celebrate the South African Coffee Industry and all the wonderful people in it. Find out who won top honours at the inaugural ceremony!
Brew: It's all in the Grind! Pg 34
Hand grinders may seem like a lot of hard work, but Ishan Natalie, 3 time SA Barista Champion, can assure you that this labour of love is totally worth it.
Roast: A Shot in the Dark pg 40
South Africa's First Coffee Roasting Competition and why it's important to coffee drinkers everywhere.
Culture: Let the Music Move You Pg 48
Part 3 of 4. We challenged Lem Butler to tell us about the Record and coffee that never fail to move him. This is our favourite in the series so far. An education in music and coffee!
Travel: Appreciating the Balance Pg 52
Japan is initially overwhelming, but its
Interview: Reviving an Ancient Coffee Route Pg 60
Mokhtar Alkhanshali cultivates Yemeni coffee through civil war and unbelievable conditions and the results are sensational
Taste: How to use the Coffee Tasters Flavour Wheel and The Role of Q Graders Pg 66
With Chad Whitby and Mbula Musua
Discover Great Coffee: Movers and Shakers pg 72
Brands that are forging their own path and making their mark on the SA coffee market.
Kick: Diving into Coffee pg 80
Interview with the most successful Paralympian in SA history, Natalie du Toit and her connection to coffee.
Got something to say? Then leave a comment!
---
National Coffee Day giveaway: 3 x Coffee Magazine Hampers worth R500
Friday, 28 September, 2018
Well done to our winning entries!
Full Name

Tarine Keet

Tell us how much you love coffee and why you should win this hamper!

Coffee is probably the only reason my children are alive and I still have my friends... Coffee is the peanut to my butter, the fluff to my marshmallow, the DJ to my dance floor, the vanilla to my latte... I've recently been retrenched. Looking for a job is soul destroying and coffee is one of the only things getting me through with most of my sanity in tact.
Full Name

Moses Masiu

Tell us how much you love coffee and why you should win this hamper!

Growing up in an environment where coffee was not a popular commodity back in KwaMhlanga Mpumalanga, moving to Joburg changed my narrative for the greater good! Was introduced to coffee in grade 10 by a friend since then i''ve been hooked to the precious cup of cappuccino, latte and espresso on those lazy days. Currently doing my second year at Wits University, a day never goes by without having that awesome cup. why should i win this hamper? because i love coffee and am passionate about it,hope to one day open my South African authentic Coffee Shop as one inspired by some of the leading Coffee Stores and Roasters mentioned in the magazine.
Full Name

Kobus Delport

Tell us how much you love coffee and why you should win this hamper! :

Coffee is something that gathers people together. Friendships, relationships, family gatherings, important conversations, work meetings. But man, how much better are those gatherings when the coffee your having is well roasted speciality grade beans, made with care and attention to detail. There is something special about a finely crafted cup of coffee. It gets me every time. This hamper would be such a rad gift, and I feel that it should be given to a person who truly loves and appreciates quality coffee.
---
We know you love coffee, otherwise you wouldn't be on a website completely dedicated to all things coffee, so we just know you're going to love this hamper.
All you need to do if fill in the form below telling us why you should win this prize!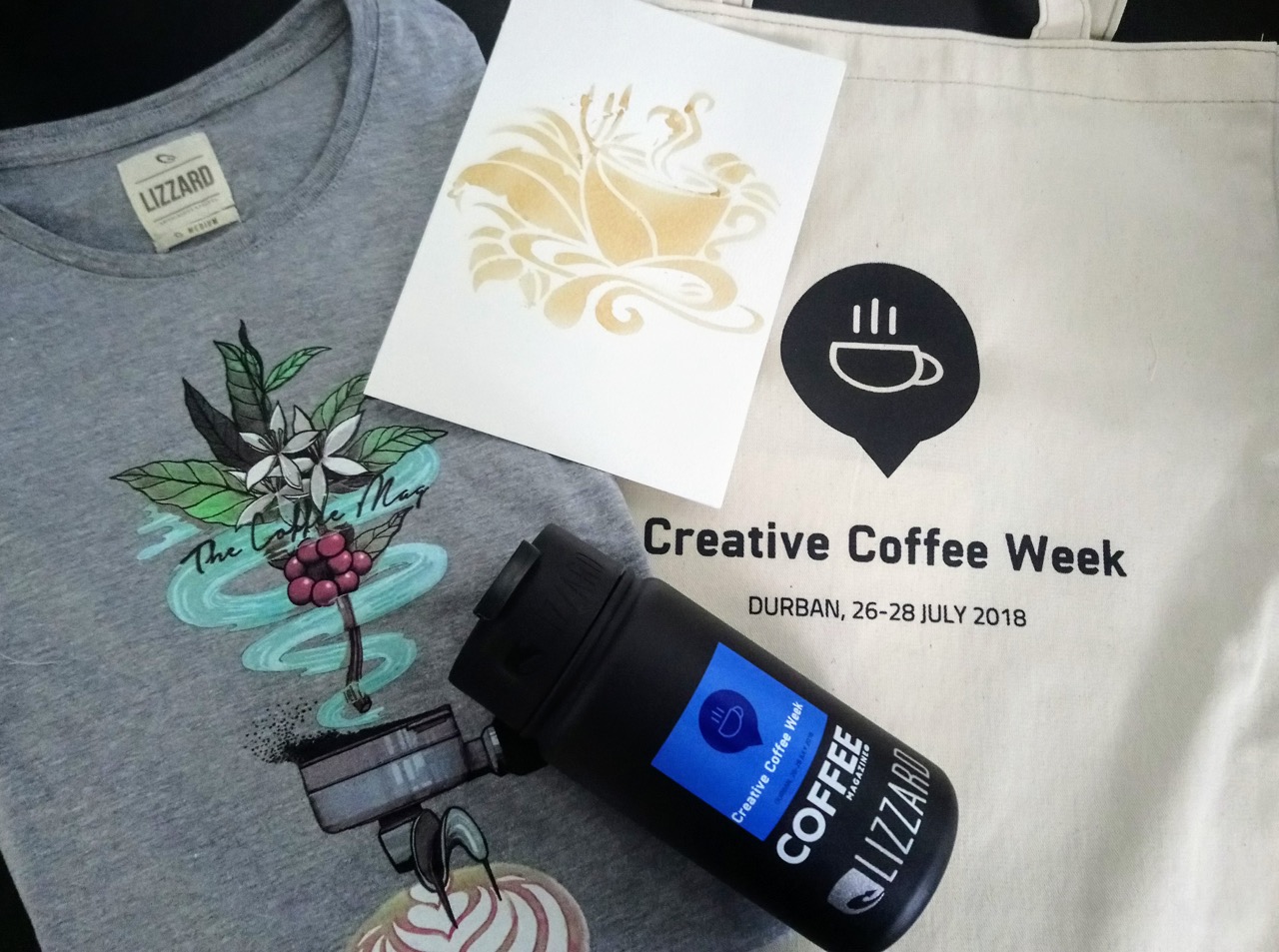 We're also going to throw in the latest Spring Edition of The Coffee Magazine, which is hitting stores this week! And she's another beauty.
The limited edition t-shirt has been a huge hit and we have just a few left at R200, if you would like to order one please email Kim.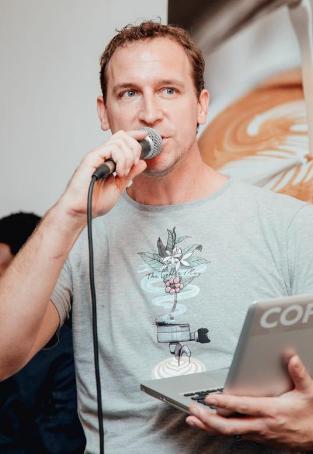 We also have a couple of our Creative Coffee Week flasks available at R200 each, Kim can also help you out if you would like to order.
National Coffee Day Giveaway
Got something to say? Then leave a comment!
---
Episode Nine: Celebrating Success with the Selati Barista Scholarship candidates!
Friday, 28 September, 2018
The Selati Barista Scholarship Initiative has given 12 people the opportunity to pursue a meaningful career in coffee. In this Episode, 9 of the 12 candidates travelled to Durban to celebrate the end of their studies and meet the team from Selati Sugar who made this all possible.
Got something to say? Then leave a comment!
---
Breezy Masters National Winner crowned!
Thursday, 27 September, 2018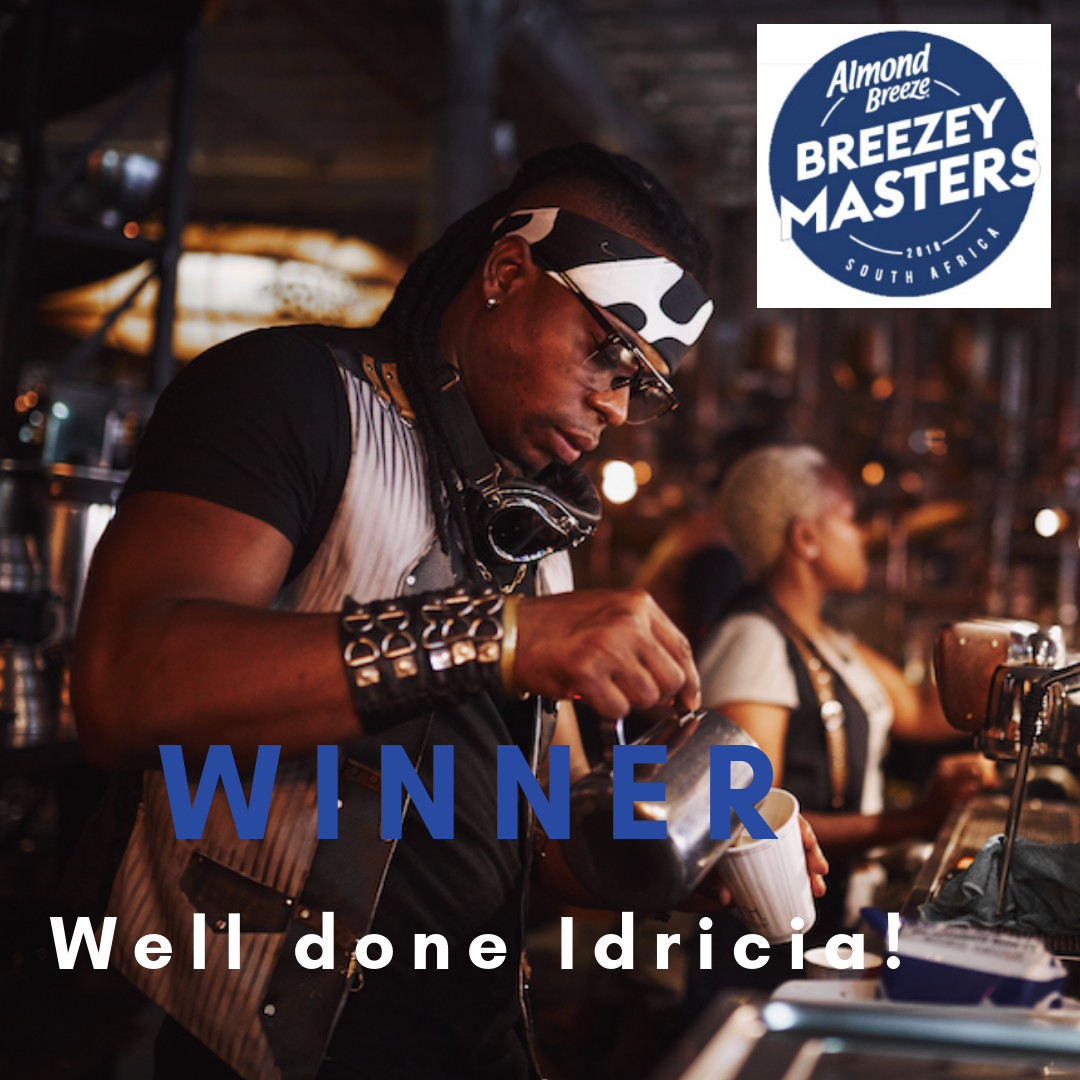 The culmination of the Breezey Masters events from around the country was held at Truth Coffee Roasting in Cape Town on 22nd September 2018.
The competition in KZN and GP had been tight and we were on tenterhooks wondering if someone from Cape Town would be able to make it to the top of the leaderboard where the KZN winner Eugene Mkhize (Oyster Box Hotel) and the GP winner Kyria Sasa (Starbucks), were only separated by half a point!
The esteemed judges Winston Thomas (SA Barista Champion), Christopher Abrahams (SA Latte Art Champion) and Melanie Winter (Coffee Magazine Editor in Chief) scored the excited competitors in front of a roaring crowd and eventually as the points were tallied, the winner, not only of the Cape Town comp, but scoring enough to take the National title was Idricia Nakahosa!!!
Final Standings:
1st Idricia Nakahosa (Truth Coffee) - Western Cape
2nd Eugene Mkhize (Oyster Box Hotel) - KZN
3rd Kyria Sasa (Starbucks) - GP
Idris now prepares to represent South Africa in Sydney, Australia at the Global Breezey Masters competition with some of the best baristas in the World.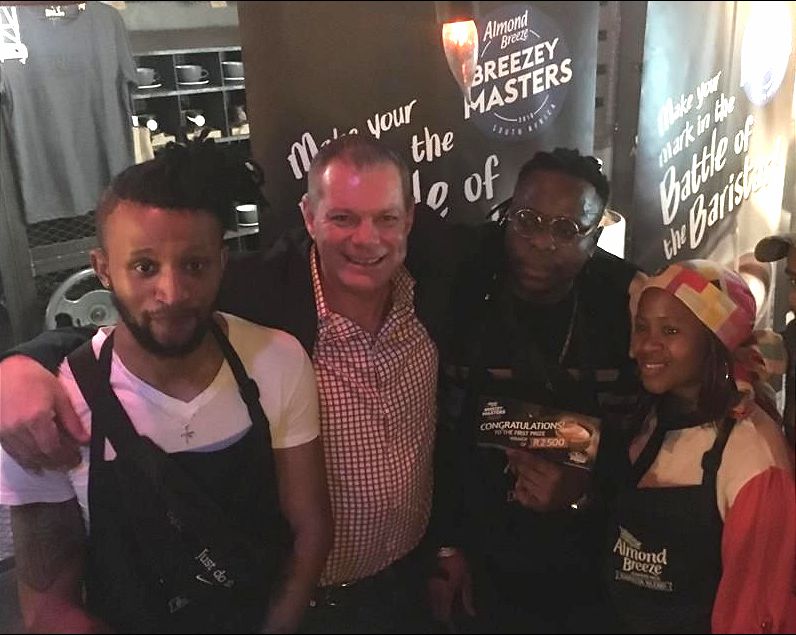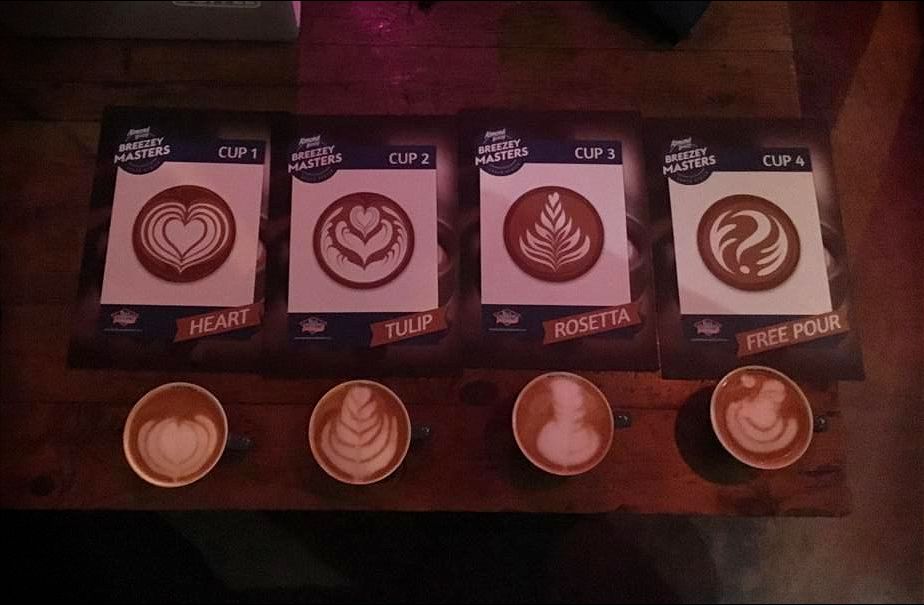 Got something to say? Then leave a comment!
---
Find the Best Coffee.
Monday, 30 July, 2018
The first winners of the Coffee Magazine Awards presented by Selati Sugar were announced on Saturday 28th July at a Civic Reception at uShaka Marine World Aquarium. Surrounded by beautiful creatures of the deep, we celebrated the South African Coffee Industry and all the wonderful people in it.
It was also a wonderful way to congratulate the Selati Barista Scholarship students on completing their studies.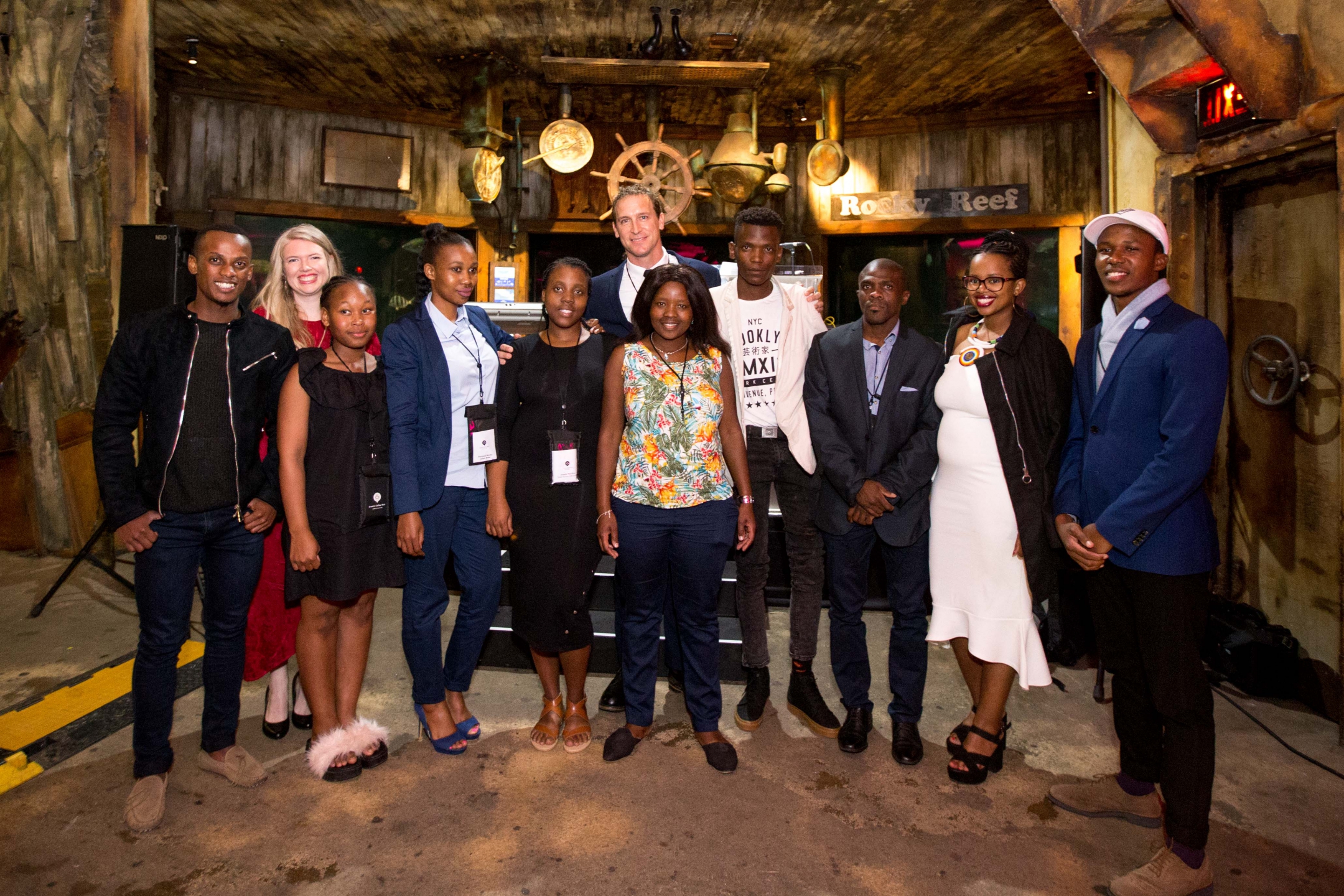 Huge thanks to Mr Eric Apelgren from the Intergovernmental Relations Department of the City for hosting the Civic Reception at uShaka and welcoming our international guests so beautifully.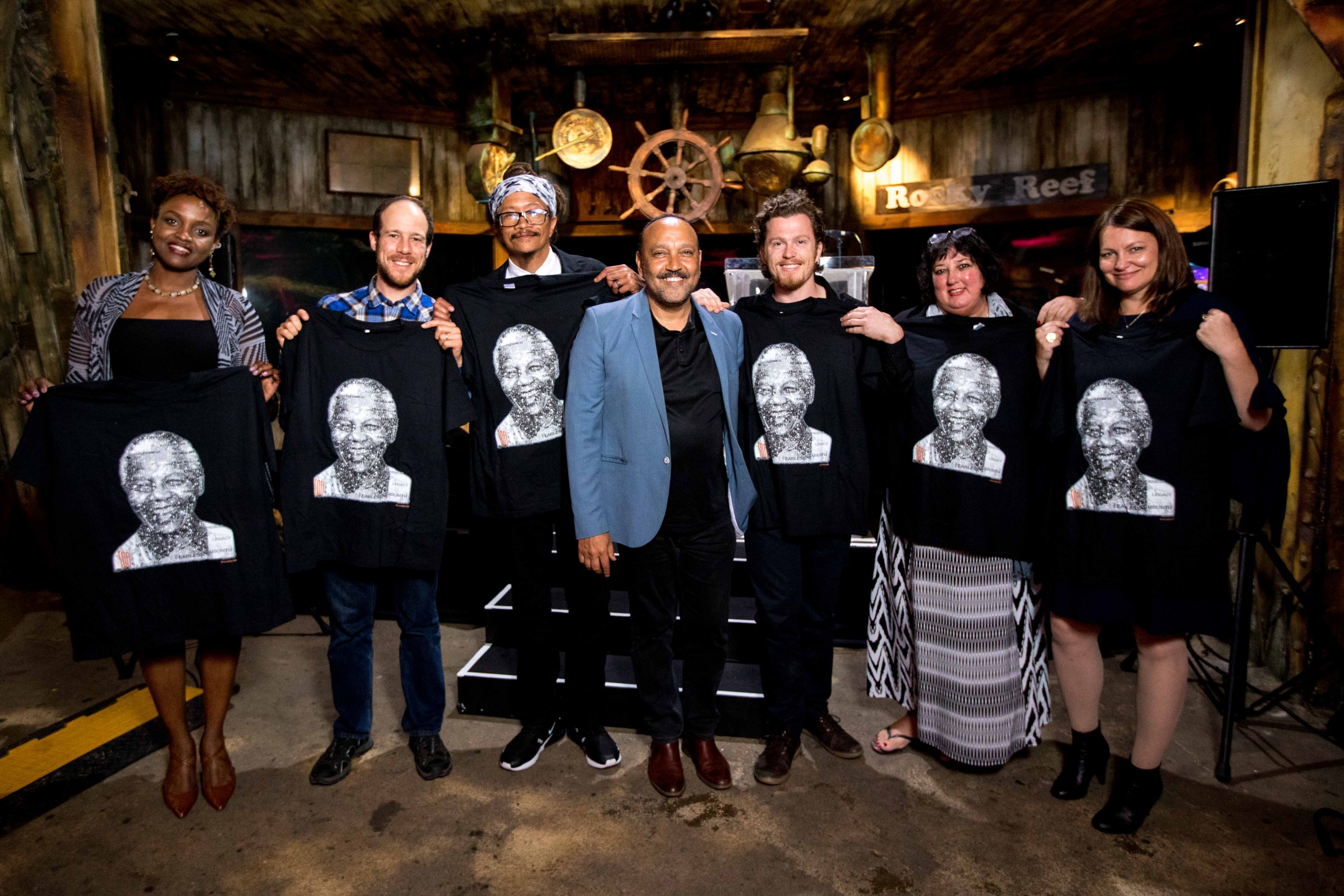 This platform was a long time coming and deciding on this first set of nominees and winners was extremely challenging. We know we are limited by our own experience, but we knew we had to start somewhere.
The first winners and nominees of the Coffee Magazine Awards are all extremely deserving and we look forward to the future of this platform as it evolves and changes and expands to include more people; perhaps a panel of judges! A Reader's Choice Award! A backdrop that isn't a shipwreck! You live and you learn!
We wish everyone could win, but that's not really how Awards work. As with any Awards there are always many opinions and we welcome them, but we started this thing to uplift the coffee industry and we're off to a good start.
A huge thank you to all the incredible sponsors of Creative Coffee Week, Selati Sugar (RCL Foods), FNB, City of Durban, Innovate Durban, Sanremo SA, Koldserve, Genio Roasters, MONIN (See full list here) as well as support from all the people in the industry who made it to Durban to attend.
Thank you to prize sponsors Watercare Africa (IX Water Filters) and Jonsson Workwear (R2000 Jonsson Depot vouchers) who sponsored particular categories!
So without further ado, please give it up for your CMA Winners 2018:
Dedication to Education Award
This award is handed out to the person or company who has dedicated their time to coffee education.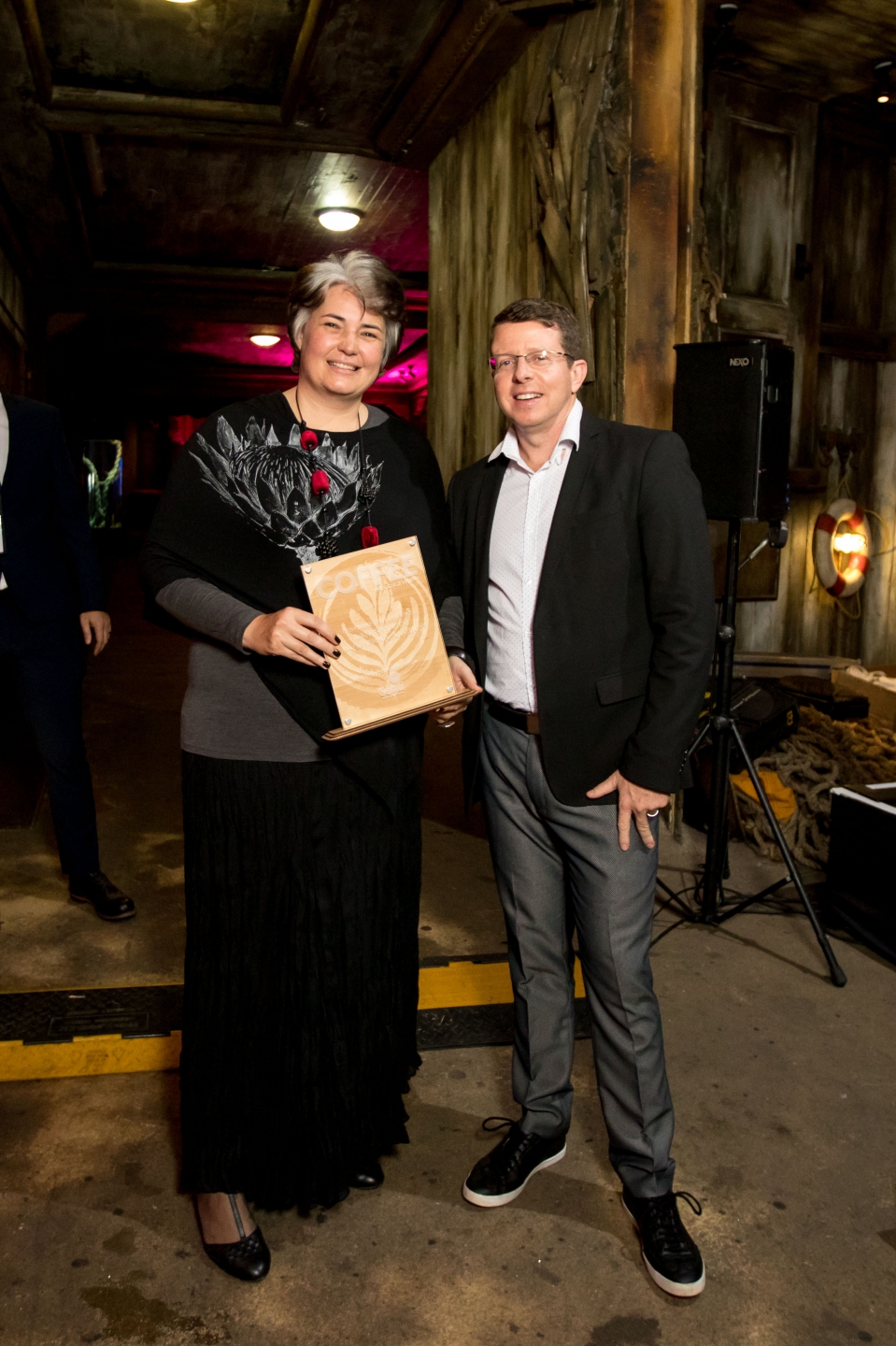 Lani Snyman pictured with Mike Honeywell (FNB)
WINNER: Lani Snyman – Ciro Beverage Solutions. UNISA Barista skills course, SCA and AST training in SA.

Carol Corlett - Sevenoaks Trading - Green Bean training and Q Graders 2018 courses.
Johnson Sehoro and Lizaan Alberts – Ciro: Deaf Barista training programme 2017/18.
Shaun Aupiais – Red Band Barista Academy and ongoing training in E Cape.
Jaco De Witt – Roast Republic: Barista Business Incubator Project
David Basset – Woza Coffee - Empowering unemployed people through coffee.
Best Cafe Design
The spaces created for coffee add equally to the experience of enjoying that coffee. These are the nominees for the best designed Cafe spaces in South Africa: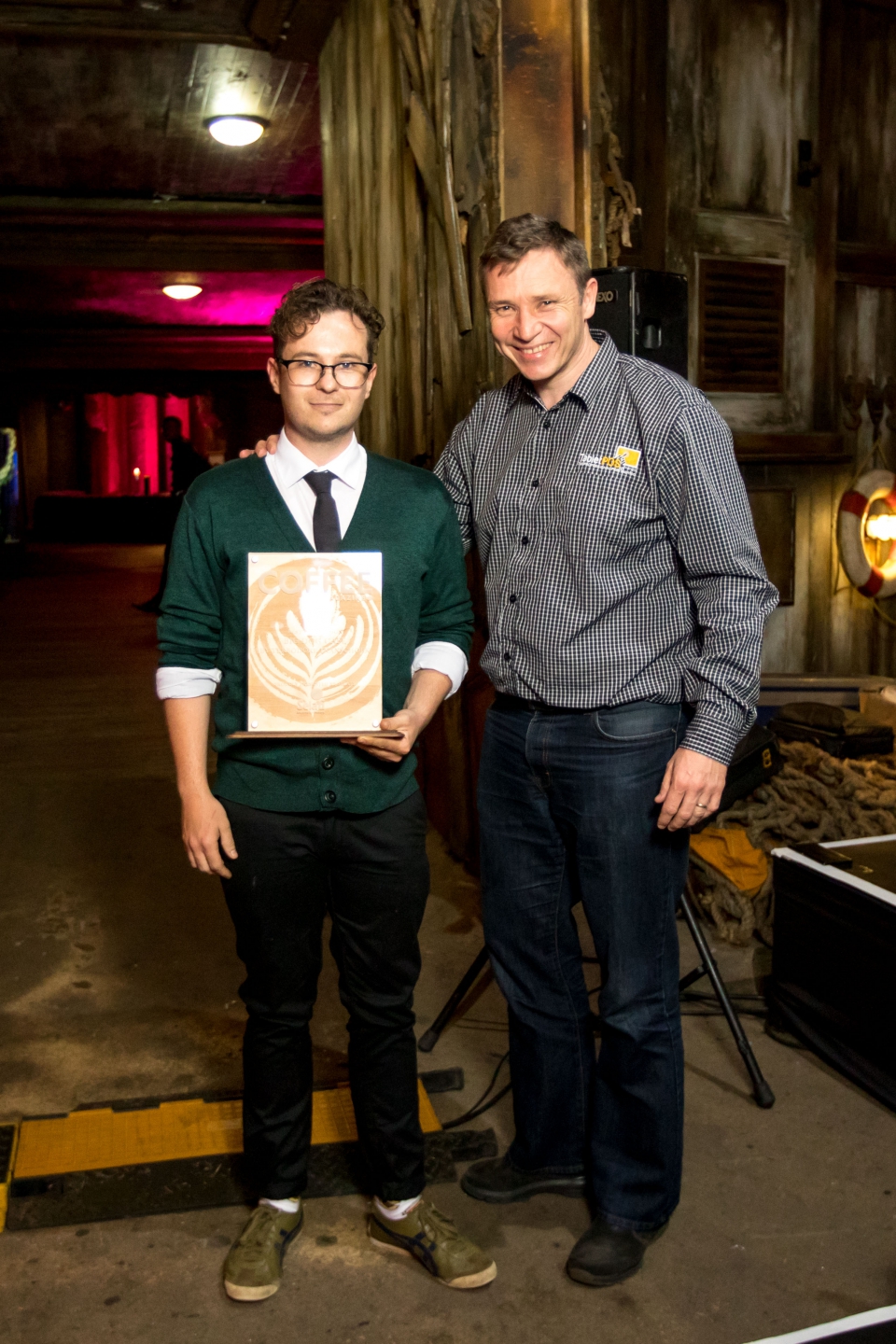 WINNER: Big Dog Café by Terbodore - Franschoek

Naked Coffee – Sandton City
Deluxe Coffeeworks Roastery - Buitenkant Street
Industrial Coffee Works - Centurion
Truth Coffee - Buitenkant st
Father Coffee - Rosebank
Excellence in Coffee Award.
This Coffee Professional strives for and achieves excellence in their chosen area of the Coffee Production Chain. They are innovative, are recognized as a leadership figure in their field and are constantly inspiring others around them.
WINNER: Jonathan Robinson – Bean There
Donovan McLagan - Urban Espress
Ishan Natalie – Starbucks
David Donde – Truth Coffee
Cuth Bland – Bean There
Charlie Denison – Cultivar Coffee
Neil Maree – Genio Roasters
Best New Cafe
Café's are meeting places, they are spaces of community, business meetings, collaborations and first dates. We see new Café's opening every month and the standard is increasing year on year – from better equipment, higher quality beverages, better service, to choice of design and outfitting, to creative seating, flow and ambience. Great toilets and bathrooms, and a fitting menu. Most off all though the criteria for this was based on the Café that opened in the last 24 months that has created something special where before it there was nothing. The nominees are: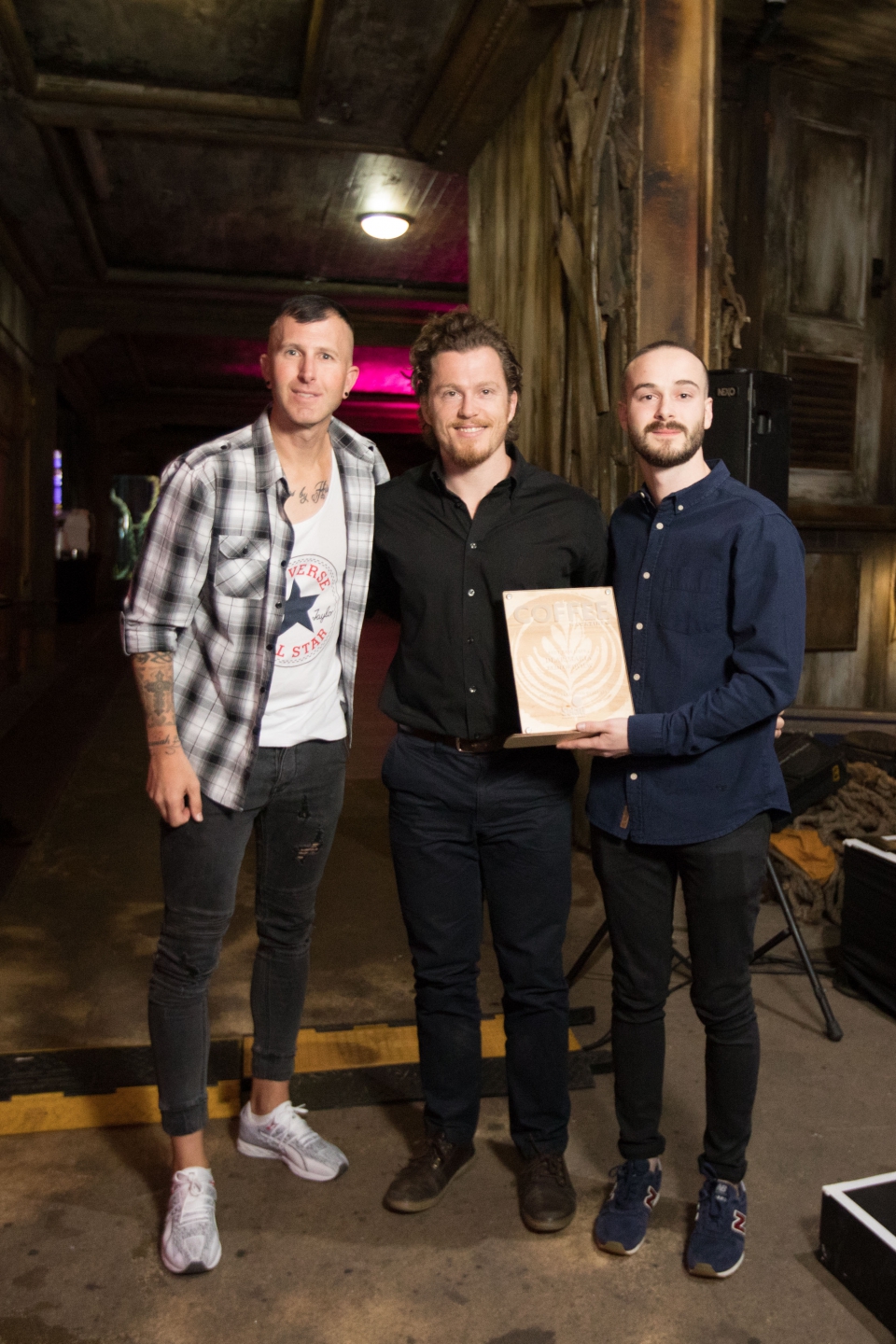 WINNER: Dear Maria – Bedfordview
Ground Coffee House – Hilton
Skyline Coffee - Durban
Flynn Coffee - Johannesburg
Pauline's – Sea Point

Best New Roastery
This category seeks to recognize Roasteries that have opened in the last 3 years and are gaining reputations as up and coming in the South African scene
WINNER: Thirdspace - Fourways
Pause Coffee - Wilderness, E Cape
Alchemy Coffee – Welgemoed, WCape
Faba Roastery – Bloemfontein, Free State
Humble Roasting Co – Durban, KZN
Citizen Coffee Roastery – Wynberg, CT
Tulip Coffee – Hermanus, W Cape

Best Alternative Brewing Experience
Aeropress, Chemex, Siphon or V60 pour-over to name a few! These are the nominees for the best alternative brewing experience in South Africa for 2018:

Winner: EspressoLab Microroastery– Cape Town
Travel Designer – Cape Town
Origin Coffee Roasting – Cape Town
Father Coffee - Rosebank
Vintage - Centurion
Barista Trainer of the Year
These nominees are the very best Barista Trainers in the land. They teach and inspire, they train and they serve. They impart wisdom learned from thousands of hours behind the espresso machine and their subject matter is technique, science, aesthetic and service.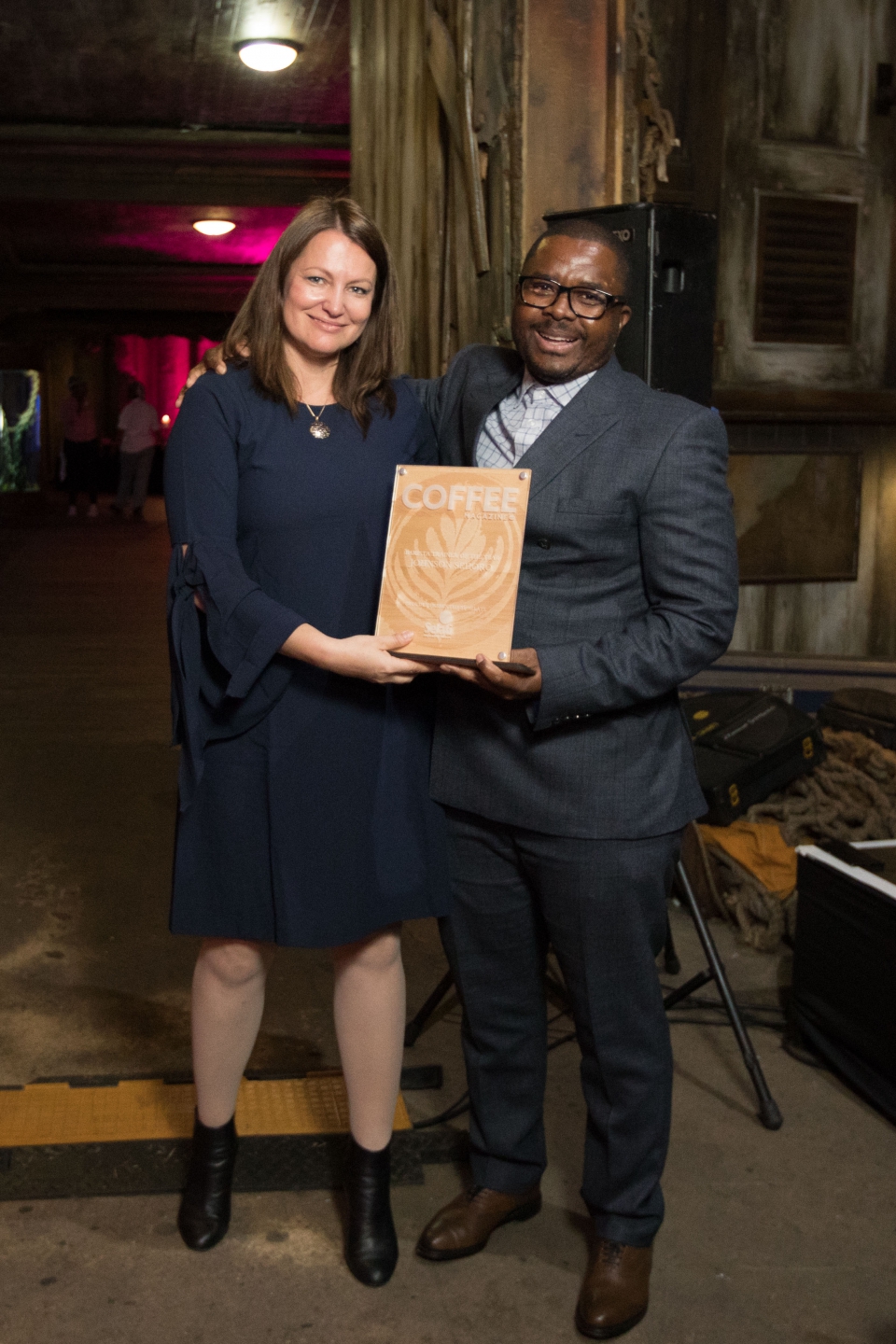 WINNER: Johnson Sehoro - for Ciro Beverage Solutions

Bilbo Steyn - Starbucks
Ishan Natalie - Starbucks
Khulekani Mpala - Wiesenhof Coffee
Shaun Aupiais - Famous Brands
Wency Masawi - Nino's

Coffee Personality of the Year
These coffee professionals approach whatever they do with optimism, effervescence and inspiration. They fly the flag of the coffee community high and get involved in all areas, remaining wonderful throughout.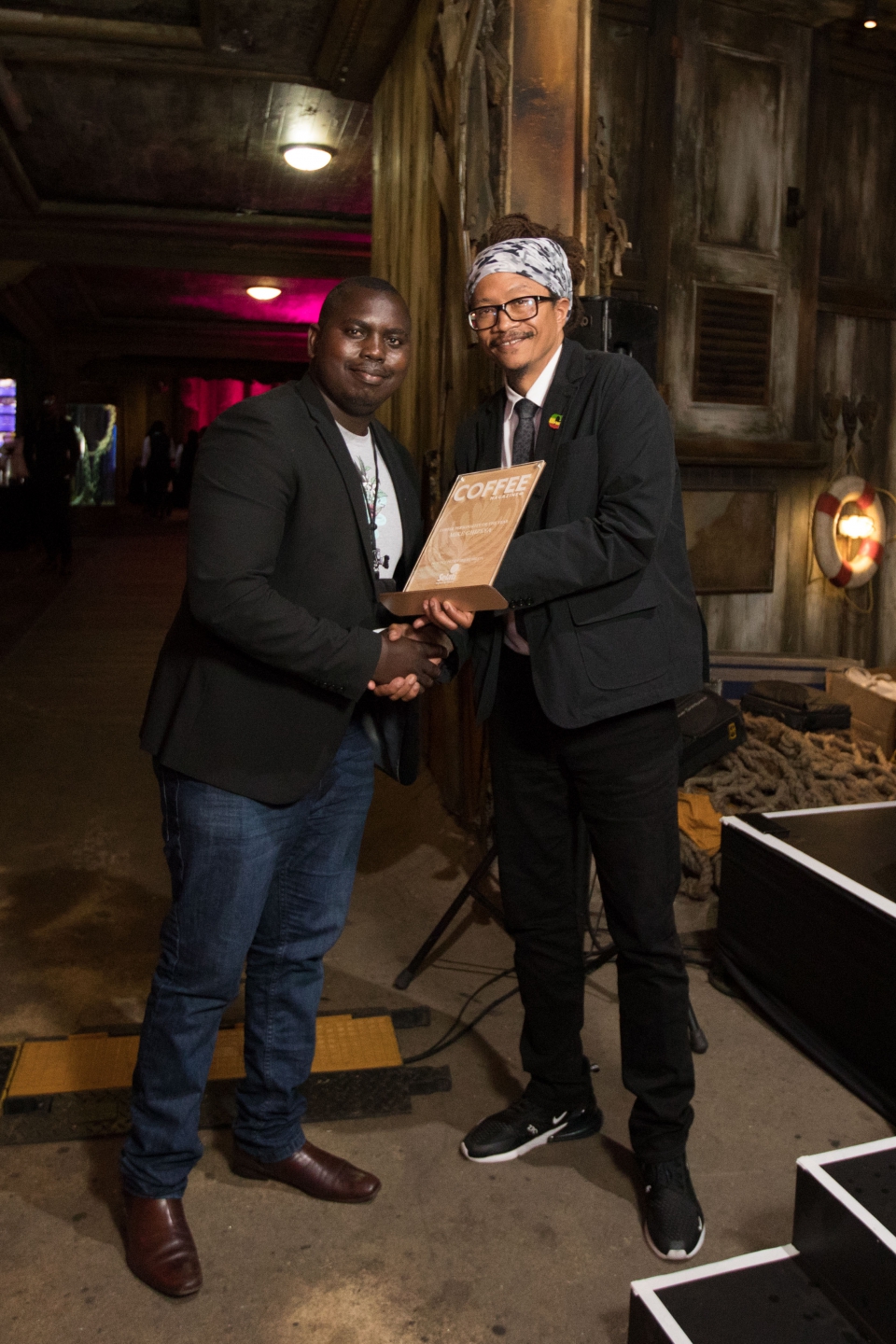 WINNER: Mike Chizeya - Micoffee
Angeline McLagan - Urban Espress
Chad Whitby - Colombo Coffee
Nicodemus Nabakwe - Sevenoaks Trading
Sihle Magubane - Sihle's Brew
Harry Mole - TriBeCa
Coffee Team of the Year
The Coffee Team of the Year award recognizes that it is people that make a coffee company great – From the Owners who create a happy, respectful and creative ethos, to the staff who live the brand daily. The successful team is one in which all the people in the space from the lowest to the highest uphold the same values and consistently serve with excellence and are rewarded well for doing so.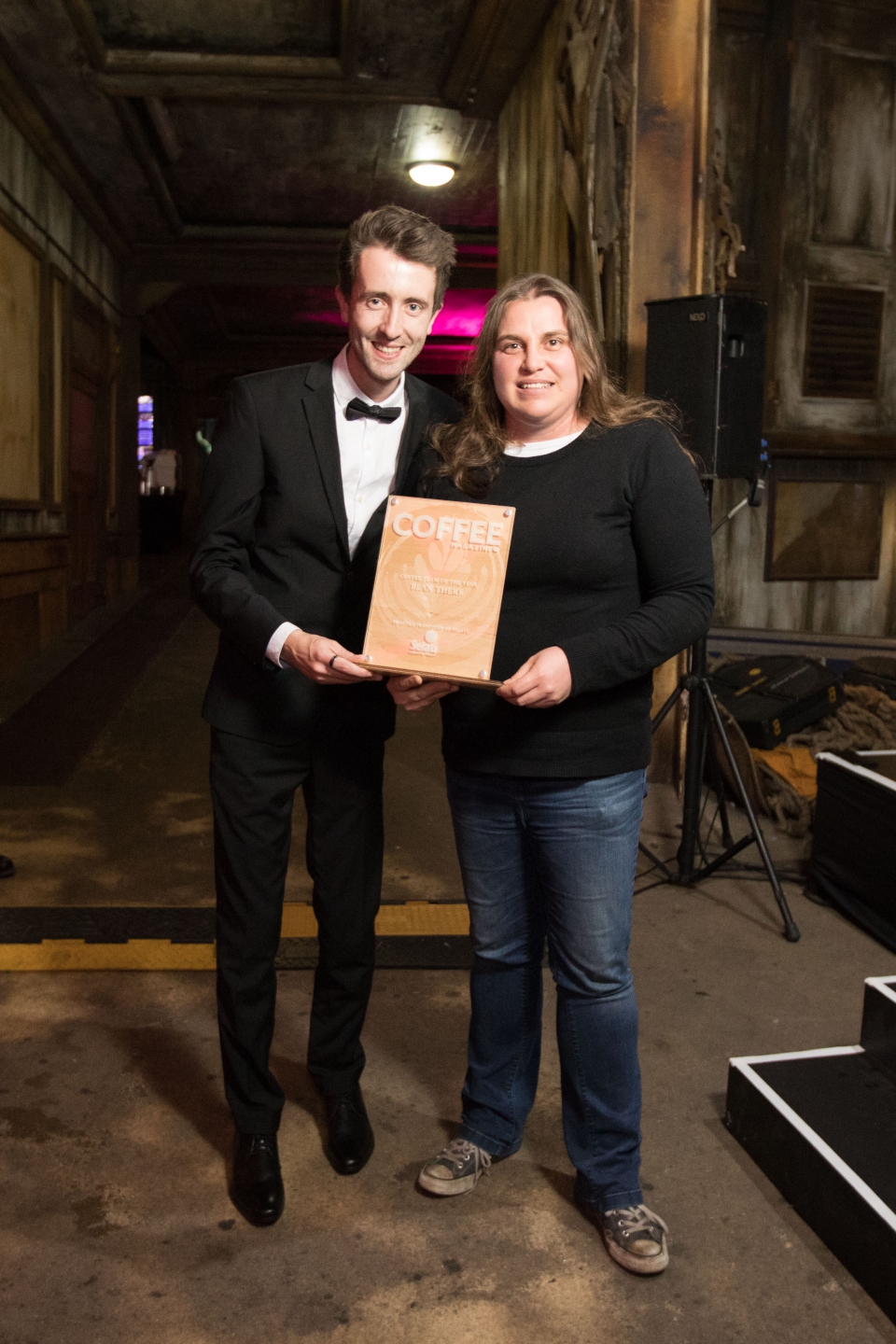 WINNER: Bean There Coffee Company
Lineage
Rosetta Roastery
Starbucks SA
Truth Coffee
Tribe Coffee
Colombo Coffee & Tea
Cafe of the Year
This award goes to the establishment that has consistently created an amazing cafe experience for its patrons, serves great coffee and food, with excellent service, has great ambience, design and most importantly, a loyal community of patrons.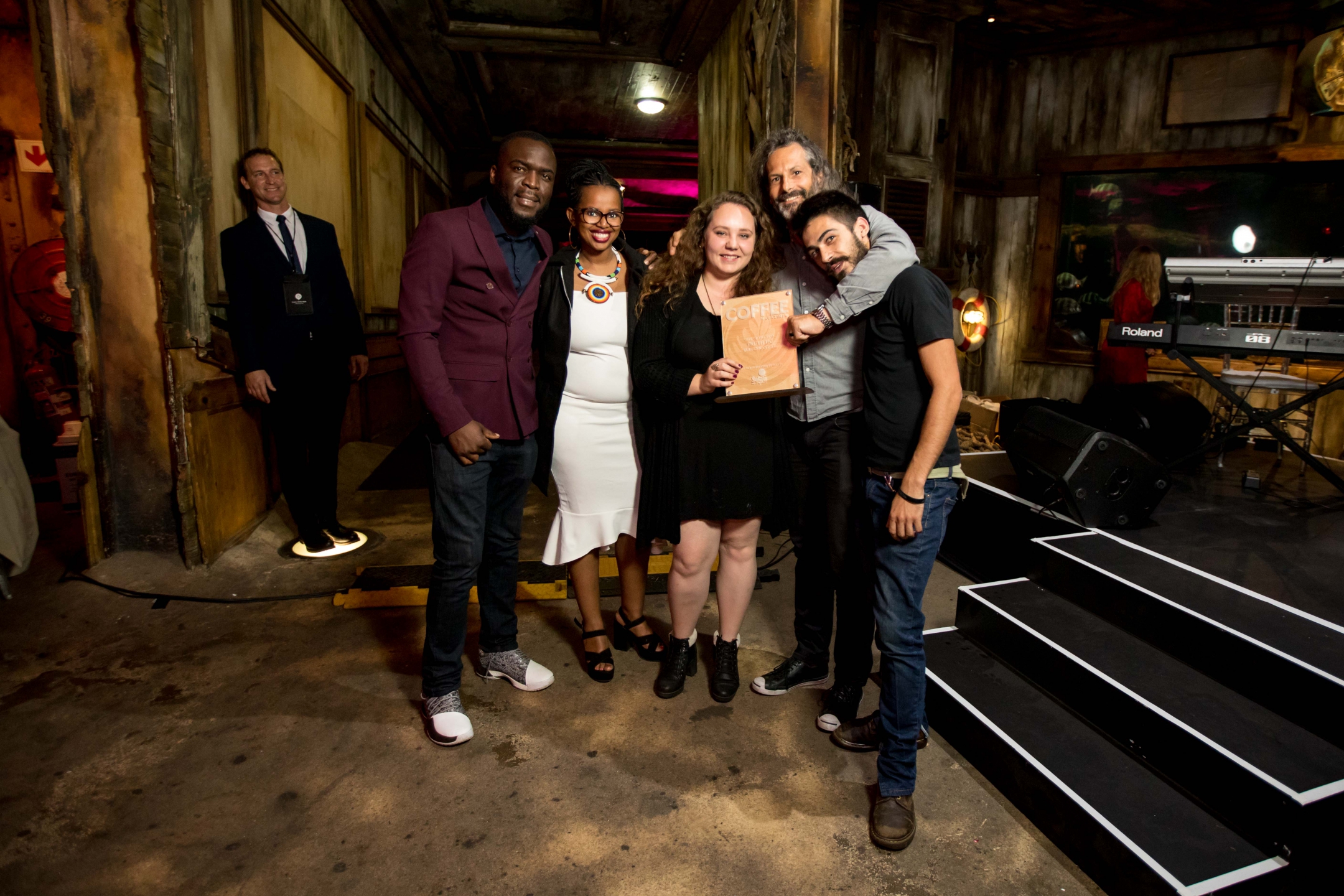 WINNER: Truth – Cape Town

Starlings - Newlands
Krust Café – George
Pablo Eggs-go-bar – Melville
Coffeeberry – PMB
Urban Espress – PE
Jason's - Greenpoint

Roastery of the Year
The nominees in this category are the Roasteries in South Africa that have forged the path for speciality coffee in SA. They continue to push the boundaries of coffee roasting by sourcing the best coffees, investing in the latest technology, by collaborating, sharing and engaging with the global roasting community, by educating, informing and inspiring their customers – wholesale and retail and finally, by putting the highest quality coffee into the market that can make South Africa stand amongst the best coffee roasters in the world.

WINNER: Rosetta Roastery
Rock & Roller
EspressoLab Microroasters
Bean There
Father Coffee
Origin Coffee Roasting
Barista of the Year
Barista of the year is not limited to competitive coffee competitions but is the barista all-rounder. He/she is the barista who epitomizes what it means to understand, to respect and to serve amazing coffee experiences. They are masters of extraction, technique and technical understanding, but most of all they cherish that it's not just about the coffee served, but in the serving.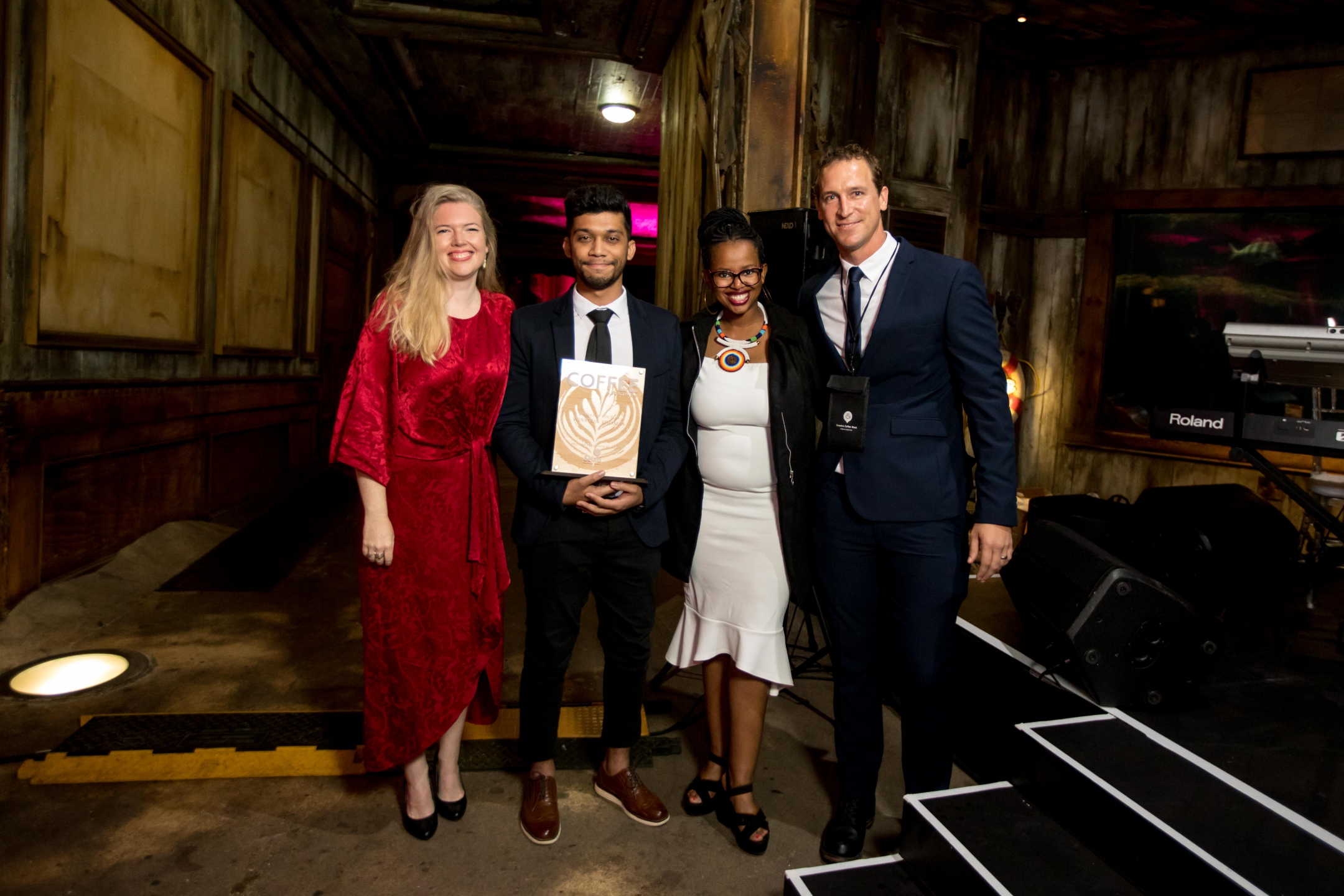 WINNER: Winston Thomas - Independent

Nigel Kamhanda – Infood Coffee Society Jbay
Simnikiwe Mhkize - Rosetta
Ken Machenge - Tribe Coffee
Innocent Chakanyuka – Truth Coffee
Lydia Oyier - EspressoLab
Got something to say? Then leave a comment!