Climbing for a Cause: TriBeCa Kilimanjaro Expedition 2018
Thursday, 8 March, 2018
This month a team from TriBeCa coffee company will head to Kilimanjaro to both build a dairy for a woman farmer, Scolastica, who produces amazing organic coffee on the slopes of Kilimanjaro and in celebration of woman in coffee, they will also be climbing Kilimanjaro and brewing Kilimanjaro coffee on the summit. As supplier to coffee the W Cafes and Woolworths Food stores this company brings a lot of coffee into the country! It is always good to know that they are putting in the hard work to uplift the farmers and source coffee responsibly.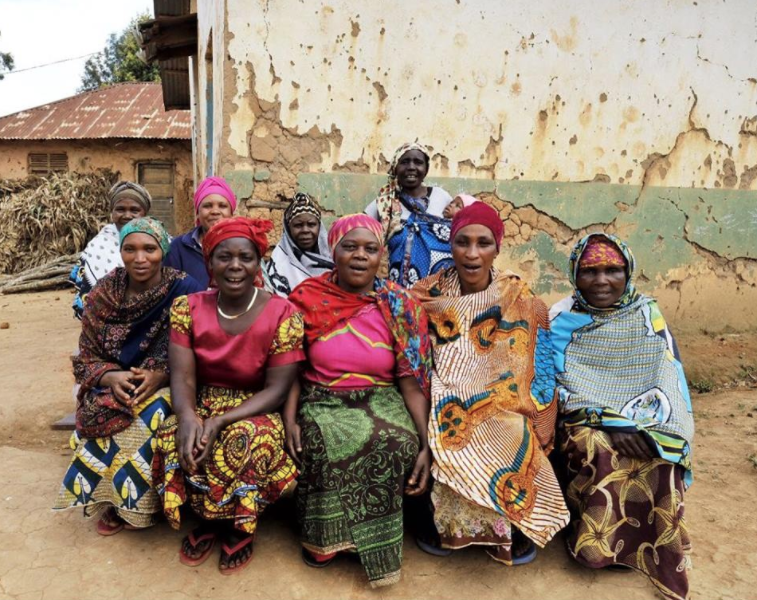 Photo supplied by TriBeCa Coffee
Of the world's estimated 1 billion poor, 70% are women. Women own less than 1% of the world's titled land. The World Bank estimates that more than 500 million people throughout the world are dependent on coffee for their livelihoods, and of that number, 25 million are coffee farmers. Unfortunately, coffee farmers typically live and work in substandard conditions, which are compounded by the fact that they receive only a small percentage of the actual price for which the coffee is sold to the consumer. Women, who represent a good majority of coffee farmers, face additional challenges. Aside from the day-to-day struggles women coffee farmers face in order to maintain a respectable standard of living, they also struggle with the gender inequality prevalent throughout the world's coffee growing regions. Frequently suffering from abuse, neglect and poverty, women are unable to gain economic, social or political power in their family's coffee business, or in their communities.
Matt Carter, Coffee Sustainability Manager at TriBeCa tells us, "It is for this reason that we have decided to support woman farmers and their families through this project. This isn't something new for TriBeCa, in 2016 we built a dairy and did training with Anna, a farmer in the Usambara region of Tanzania. It was so successful that she was then able to buy two goats to add to her dairy with the money that she got for the coffee that we bought from her."
This isn't just the story of a few cows and a farmer, this is one about a community coming together for the greater good. This is the story of a value chain that actually adds value all the way from crop to cup.
Good luck to the team! If you want to track their journey which begins on 12 March you can do so here: http://share.findmespot.com/shared/faces/viewspots.jsp?glId=0vhqaymkiyxYhjOUNG6WTay3aCmfsXptq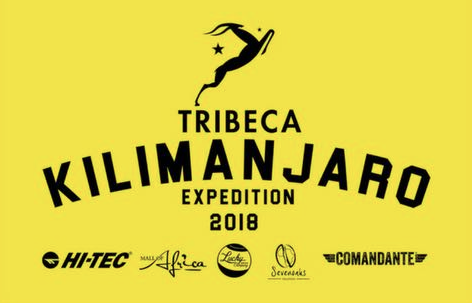 Got something to say? Then leave a comment!
---
The All African Barista Champs in Kampala, Uganda
Tuesday, 6 March, 2018
Winston Thomas on his experience of the All African Barista Champs
Winston Thomas (SCASA National Barista Champion) has just returned from the All African Barista Champs in Kampala, Uganda. While he has just won his National title for the second year running, things went a little differently at the All Africa Champs! He had a lot to say about his experience…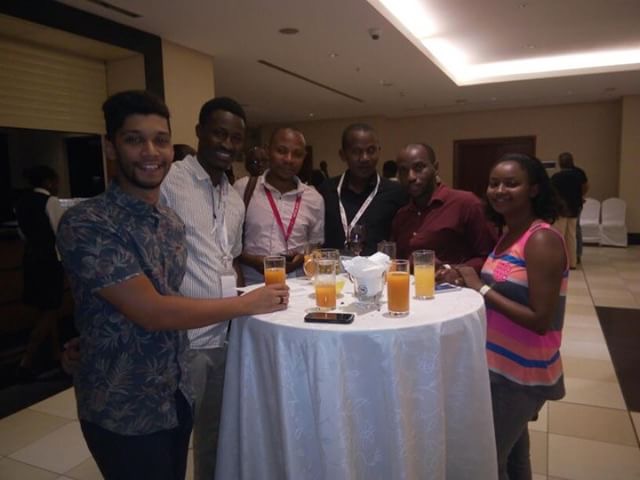 Tell us a little about your trip?
"This trip was amazing! It completely changed my perception on what I believed coffee in Africa (outside of South Africa) was like. Namely because it defied my beliefs on what Ugandan coffees should taste like. There are some coffees I tasted that had similar characteristics to other growing nations in Africa, which leads me to believe that it's becoming harder to distinguish between very high quality African coffees."
What were you most looking forward to?
"Meeting different African coffee professionals. I've been working in coffee for less than four years and in this time, I've only worked and interacted with coffee professionals from South Africa and abroad, and have been limited in meeting with those elsewhere in Africa. Meeting the unique individuals at the competition and conference was the highlight for me. So many interesting coffee people!"
What was the best coffee you tasted in Uganda?
"I cupped the winning lot of the Taste of Harvest auction – Blackberry Candy! It was delicious."
What insights are you bringing back with you to SA?
"Fail to plan and you plan to fail. As prepared as I thought I was for Uganda, I realised that I was very well prepared for certain conditions but not prepared enough to adapt if conditions were different to what I was used to. I also learned that when preparing for competition, it's important to present something to the judges that makes you excited, something you're passionate about. This will make the whole journey easier and more enjoyable and will filter onto stage when presenting."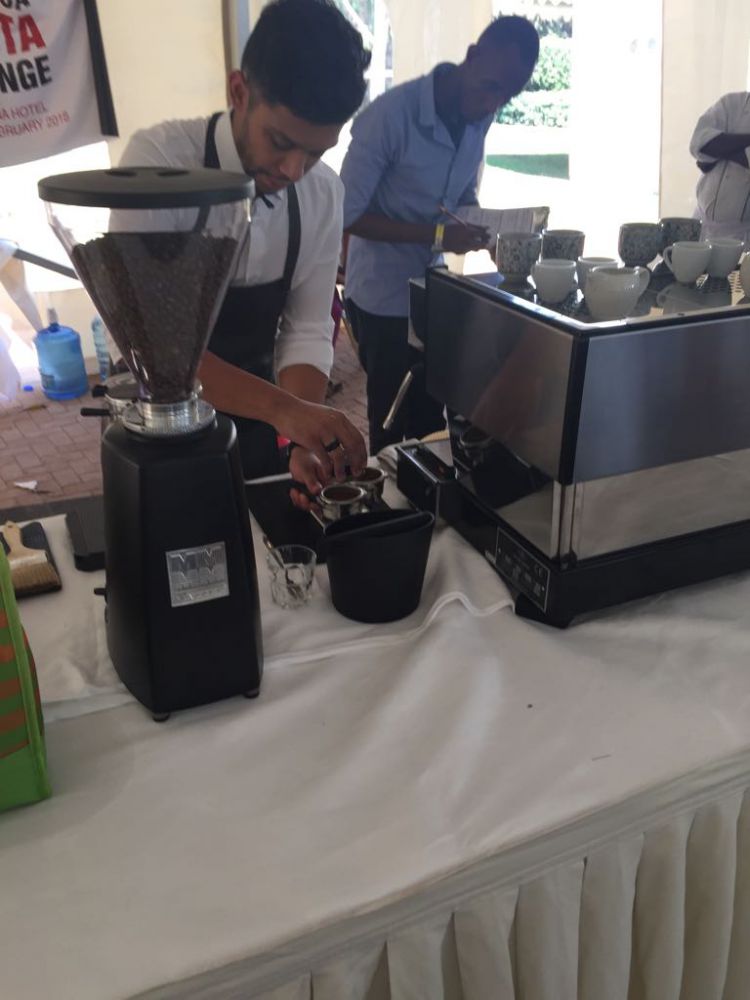 Africa produces some of the best coffee beans in the world – how does Uganda fit into this picture?
"In my personal and professional experience thus far, there has always been a lot of noise made about Ethiopian and Kenyan coffee. Don't get me wrong, these coffees are at the top of my list of favourites, but after this trip I have a newfound appreciation for Ugandan coffee after tasting amazing lots and speaking to very passionate Ugandan coffee professionals. I think that they have the potential to be right up there with the best that Africa has to offer."
You've spoken before about the coffee and café culture in Africa – what did you think of Uganda's coffee culture?
"The café scene was as I had expected – much smaller than back home in Cape Town. However, I can say that I finally have an understanding of why it is this way. Many people had explained to me that there is currently no market for high end specialty coffee, although there are some who are trying to change this.
Equipment spares and services are also very limited, so buying the latest equipment comes with a big financial risk which is why many of the best baristas in Uganda seek work outside of Africa. Cafés aside, the coffee culture is a lot bigger and more vibrant than I expected with a large focus on quality grading and education at a farm level. The educational resources are a lot more advanced that what I had imagined."
And your experience of Kampala?
"It is a very vibrant city with the friendliest people I've ever met. Outside of the conference, the staff at my hotel were so hospitable and friendly. The ground floor security guy (whose name is "Scissor") was the most interesting character of them all. I can say that the Ugandans definitely love their football!"
Where will your coffee journey be taking you next?
"I've just won our National competition so thankfully I will be going to Amsterdam in June. I might also be spending a few days in the UAE within the next month or two, which is also exciting. As for the rest of the year, we will see what unfolds at the World Barista Championship!"
Got something to say? Then leave a comment!
---
Is coffee under threat from climate change?
Monday, 5 March, 2018
Is your cup of coffee threatened by climate change?
If you weren't worried about climate change before now, you might change your mind when you find out that it's threatening your daily caffeine fix… Coffee leaf rust is causing serious problems for coffee farmers around the world, and climate change is literally turning up the heat, fuelling the fire so to speak.
Coffee leaf rust (or la roya in Spanish) is an infection caused by the fungus Hemileia vastatrix, carried in water, rain and even the air in the form of tiny spores. Its unfortunate resilience has helped it spread throughout every coffee-growing region in the world. The first signs of disease are yellow or orange spots on the leaves of the plant. As the infection spreads, it looks like brown powder on the leaves, resembling rust. Eventually, the leaves are unable to photosynthesise, the tree loses all its leaves, and farmers lose their coffee cherries.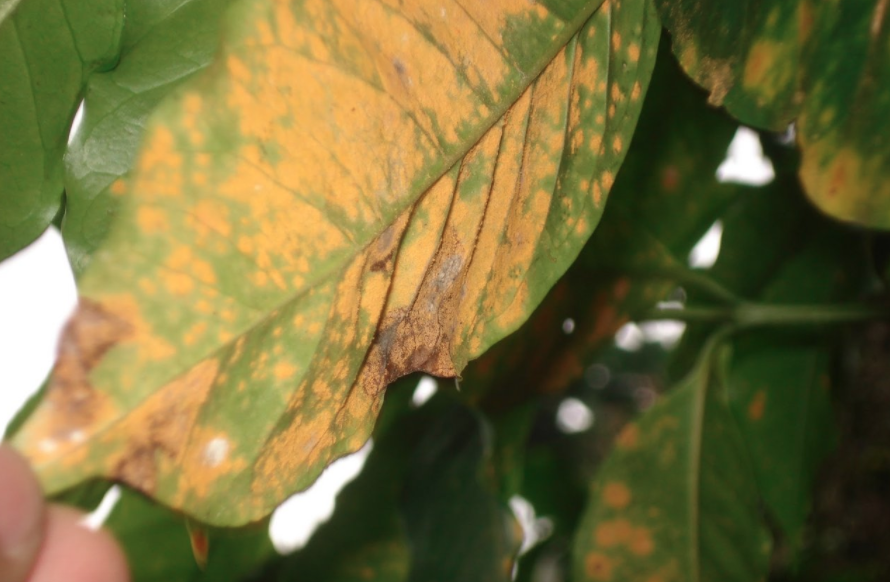 Here today, gone tomorrow
When you add climate change into the mix, trouble is definitely brewing. The fungus is sensitive to cold so coffee grown at higher elevation has typically had a higher survival rate. The world is experiencing rising temperatures and irregular rainfall though – just one of the factors driving the leaf rust epidemic.
The disease's reach has extended to higher altitudes and is wreaking havoc across the world, with Arabica crops most susceptible to infection. Considering that Arabica is the favoured coffee for snobs the world over, it's a bitter pill to swallow…much like the taste of Robusta, which is all we might be left with if the disease is left unchecked.
Not your cup of tea?
It happened in Sri Lanka… Sri Lanka was a major coffee producer until the late 1860s when the disease wiped out all coffee production and Sri Lanka took to producing tea instead. It's the stuff of coffee connoisseurs' nightmares. According to World Coffee Research, coffee-producing regions in Central America lost 18.2 million bags of coffee worth $2.5 billion to coffee leaf rust between 2011 and 2016, and 1.7 million people in the region were put out of work.
Fortunately, the coffee industry is fighting back. Scientists are working to develop hybrid plants that can adapt with the changing environment, and farmers are experimenting with planting new coffee varieties that are resistant to the threat of climate change, pests and diseases. Coffee communities and consumers around the world are also stepping up to support farmers in their efforts to adapt and grow sustainable coffee crops that will keep the world supplied with coffee beans for many years to come. So take the time today to cherish each espresso shot and cappuccino sip. It's something special.
Got something to say? Then leave a comment!
---
Wild Read: Coffee is for the Birds?!
Friday, 2 March, 2018
Coffee is for the Birds?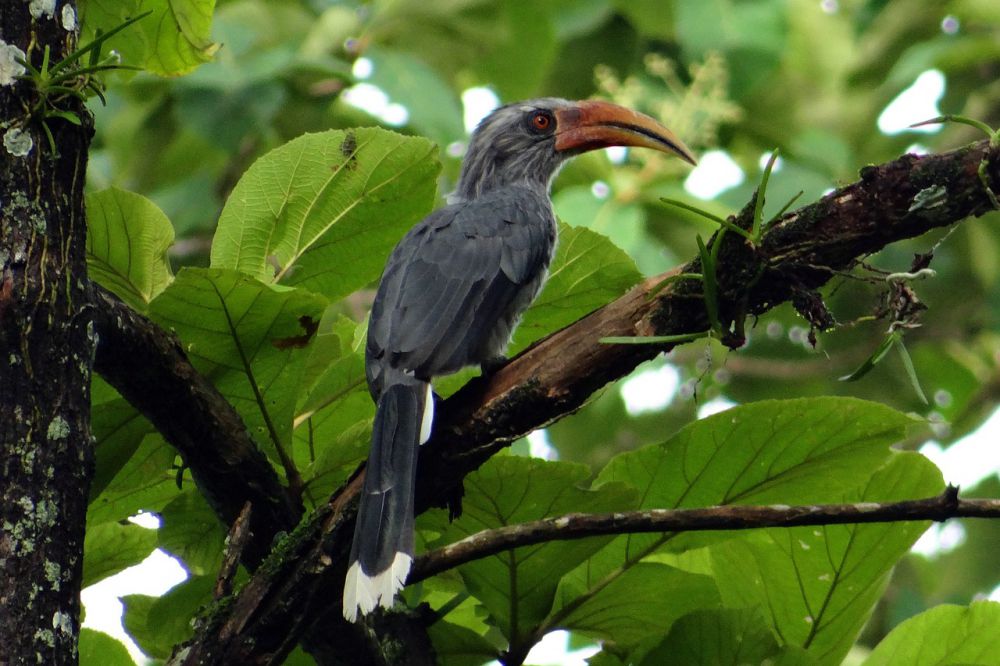 In the world of coffee, there are two main contenders for consumers' palate preferences – Arabica and Robusta. But while the coffee lovers debate the merits of Arabica's smooth sweetness versus Robusta's full-bodied strength, birds in the Western Ghats region of India are weighing in with a debate of their own…
Coffee is one of the most valuable and widely cultivated crops in the tropical regions of the world, with Arabica constituting 60% of global production and Robusta accounting for the other 40%. This production figure is slowly shifting though with increased production of Robusta, which is hardier than Arabica and uses less pesticide.
The impact on birdlife and biodiversity
Arabica is typically shade-grown, interspersed with native forest, but production has been on the decline over the last 20 years, under threat from climate change and disease. Robusta on the other hand is grown in full sun and is disease-resistant, and many farmers are felling old trees and upper branches to open up the forest canopy to make way for hardier Robusta crops – significantly impacting the landscape, and possibly the environment and diversity of birds and other wildlife too.
And with global demand for coffee growing, a team of researchers from the Wildlife Conservation Society, Princeton University and the University of Wisconsin-Madison set out to establish which coffee is better for the birds. They looked to the Western Ghats region of India, the world's sixth largest coffee producer, to establish if the expansion of Robusta production is actually detrimental to birdlife.
The Western Ghats, an ancient mountain range that runs along the western coast of the Indian peninsula, is recognised as a global biodiversity hotspot because of the high number of bird species that are found nowhere else in the world. In total, the researchers counted 79 rainforest bird species living on the coffee farms, including three IUCN Red-Listed (endangered) species – the Alexandrine Parakeet (Psittacula eupatria), the Nilgiri Wood pigeon (Columba elphinstonii) and the Grey-headed Bulbul (Pycnonotus priocephalus).
Bird-friendly coffee beans
So which bean is better for India's bird population? The study found that both are equally beneficial for biodiversity. The canopy shade trees and forest cover of the Arabica and Robusta agroforests support a wide range of animal species, including birds, butterflies, insects and amphibians – so for birds at least, there's no reason to choose between Arabica or Robusta. The coffee-loving birds identified in the study included the Malabar grey hornbill (Ocyceros griseus), the Plum-headed parakeet (Psittacula cyanocephala), and the insectivorous Oriental magpie-robin (Copsychus saularis).
"An encouraging result of the study is that coffee production in the Western Ghats, a global biodiversity hotspot, can be a win-win for birds and farmers," said lead author, Charlotte Chang.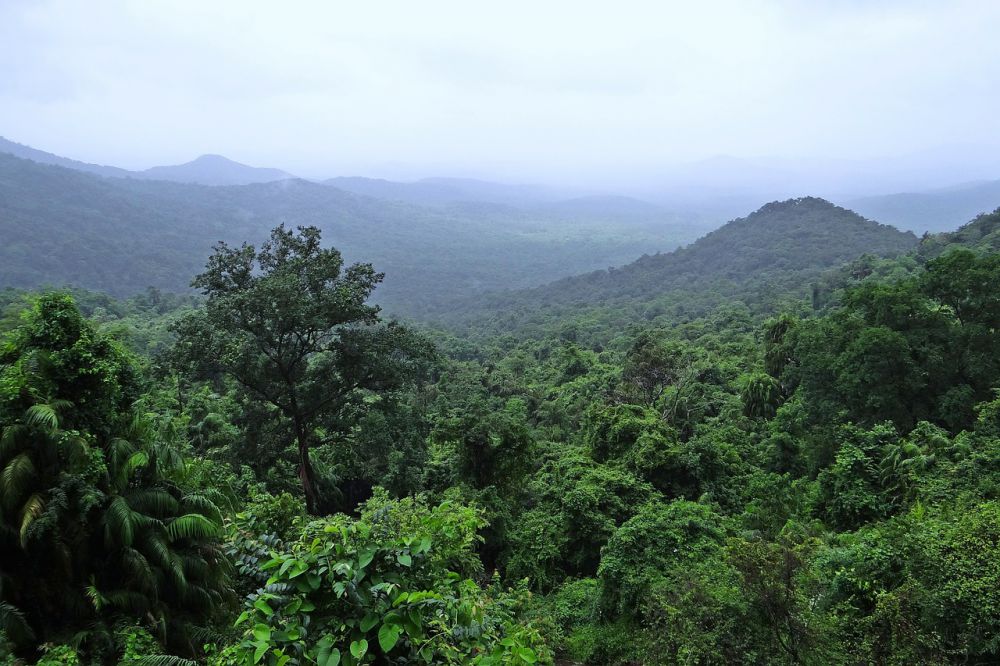 Read the full study here: Birds and beans: Comparing avian richness and endemism in arabica and robusta agroforests in India's Western Ghats.
If you liked this article, then you may also like these:
Got something to say? Then leave a comment!
---
Barista of the Month - March
Thursday, 1 March, 2018
Got something to say? Then leave a comment!
---
Feel Good Story: Community Comes Through for Coffee-on-Wheels
Thursday, 1 March, 2018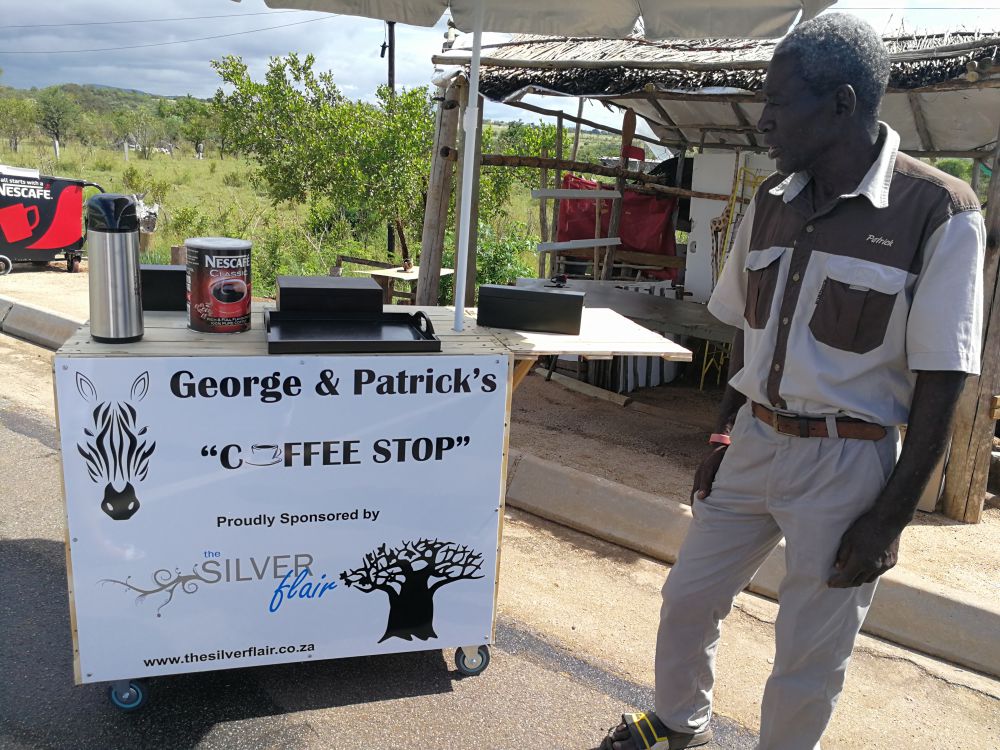 Community Comes Through for Coffee-on-Wheels
2017 ended on a somber note for Patrick Khoza (58) and his cousin George Matukane (70) – familiar faces to anyone who's entered Kruger National Park through Phabeni Gate on an early morning. The enterprising duo had been running a coffee stall for a few years, serving instant cappuccinos, coffee, tea and hot chocolate to the queues of cars waiting to enter the Park, and it was always a welcoming sight for visitors to see their friendly faces first thing in the morning.
Unfortunately, a devastating hailstorm destroyed Patrick's entrepreneurial endeavour on 31st December 2017 when the storm struck not only his business, but his home as well. Fortunately for Patrick and George, a good Samaritan took their plight to heart, and called on the community to come together. Lize Bester was there on the day that Patrick Khoza's livelihood washed away…
"His coffee is made with so much love and care, and we left him in the early morning with a light heart. I thought to myself, 'What a delightful gentleman'. Late afternoon, we returned and found utter devastation at Phabeni Gate. It was horrific to see that this dear old Madala lost everything in a fierce and widespread hail storm. It ripped apart everything and what stood upright was drowned in a flood of storm water. He lost his business, his little house…everything, except his faith. Patrick said to me, 'Thankfully my God will always provide'. That coming from someone who just has lost everything and had no place to sleep that night – it humbled me."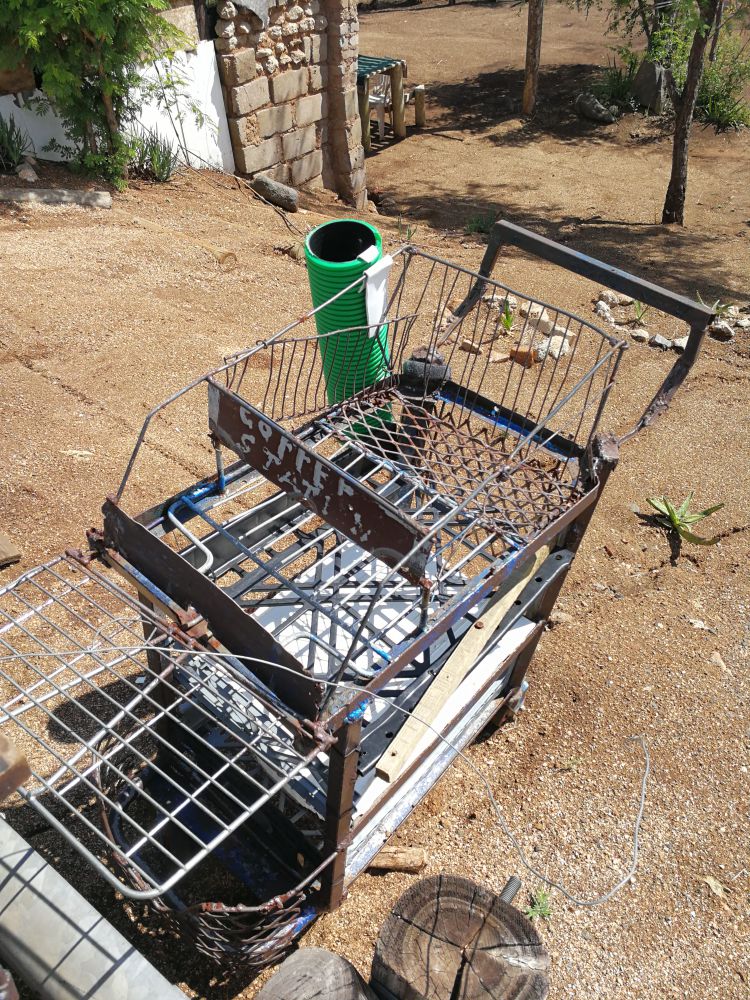 How coffee brings people together
Patrick started his coffee business to put food on the table for his family, and he's inspired many who drive past to stop and support his entrepreneurial spirit by enjoying a hot beverage (served with a smile) in the comfort of their car. He started small and worked hard to make a success of his small business, and this inspired Lize. She promised Patrick she would help him to get back on his feet again.
Lize took to Facebook to share Patrick's story and started a PayPal account for people to contribute towards building materials to rebuild the house that Patrick and George had shared and resurrect their coffee station. Soon enough, the donations were trickling in, from a water tank, to coffee cups and lids, tea, coffee, sugar, teaspoons, and even clothing.
According to Lize: "He said he is blessed beyond his imagination. They are super thankful for all the love and care they've received and they can't get their heads around it that we are going out of our way to help them. George asked me to thank all the angels who made donations. He can't thank you enough. As Patrick said, it's like a tree that grows in the ground; the one can't be anything without the other."
Bronley-Robyn Gover was one of the first people to answer Lize's call for help. Her company, The Silver Flair, sponsored a new coffee station on wheels for Patrick and George, custom manufactured for them, which can be rolled up and down the line of cars queuing at Phabeni Gate. Patrick and George were overwhelmed with excitement thanks to their brand new mobile coffee station, complete with a bright blue umbrella and beautiful wooden containers for their tea, coffee and sugar.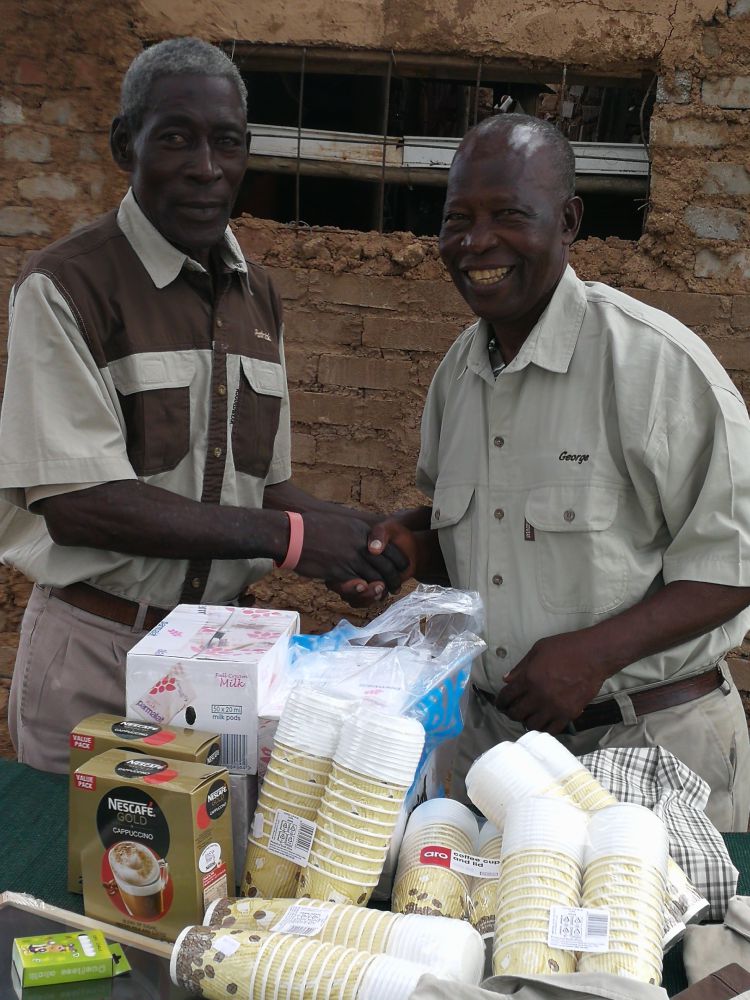 Supporting the Kruger barista
Lize Bester believes that Patrick is part of the magic at Phabeni Gate, "showing the world what an awesome place South Africa actually is and can be". Does Patrick even know how far his influence has spread, and just how many lives he has impacted with his work? We received this email recently reinforcing how much value the community places in Patrick and George's venture:
"We drove from Hazyview through to Phabeni Gate, and lo and behold on arrival there was this wonderful coffee entrepreneur with his mobile coffee station ready to provide us with our early morning coffee fix, together with his proud enthusiastic huge welcoming smile! He was so proud to serve us Nescafé and brown sugar sachets and long-life milk! Wouldn't it be wonderful to see someone coming forward to offer to take his offering to the next level by upskilling him to become a barista, by providing him with the training and the appropriate mobile equipment?" – Simon & June Holland
If you're inspired by Patrick's life's work, and want to make a difference, email Lize Bester on eeqbester@gmail.com or make a donation on PayPal using the same email. And remember, if you're travelling to Kruger National Park, be sure to stop and buy a coffee at Phabeni Gate. Patrick and George's positivity and service with a smile is bound to brighten your day.
© Thank you to Lize Bester for the photos!
Got something to say? Then leave a comment!
---
SCASA Nationals Results: Three New Champions! (Plus The Afterparty!)
Tuesday, 27 February, 2018
We were pretty consumed by the SCASA Nationals last week, with good reason. It was an incredibly busy and successful week and at the end of it there were three new Champions.
Huge congratulations must go to the three gentlemen who will represent South Africa at the World Coffee Events Championships across the globe.
If you want to watch any of the performances, Coffee Magazine sponsored the live feed on Facebook during the event, you can find them all here.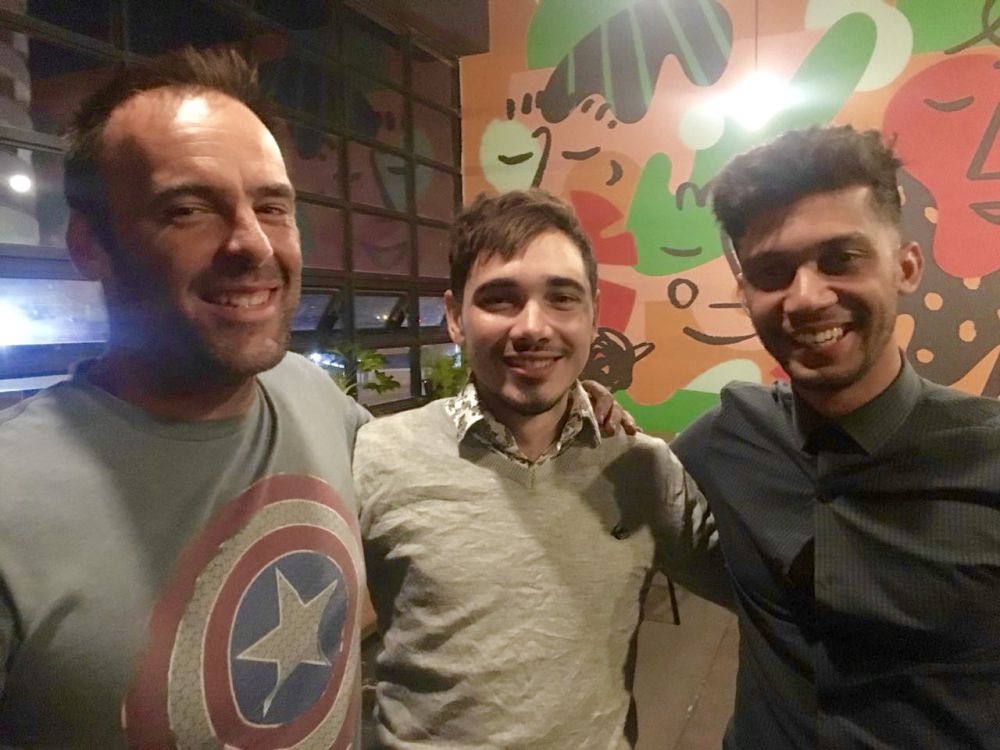 Barista Champion: Winston Thomas - Independent
The 2nd time in a row that Winston has taken this title and he was certainly in it to win it. He is determined to make his mark in Amsterdam in June later this year.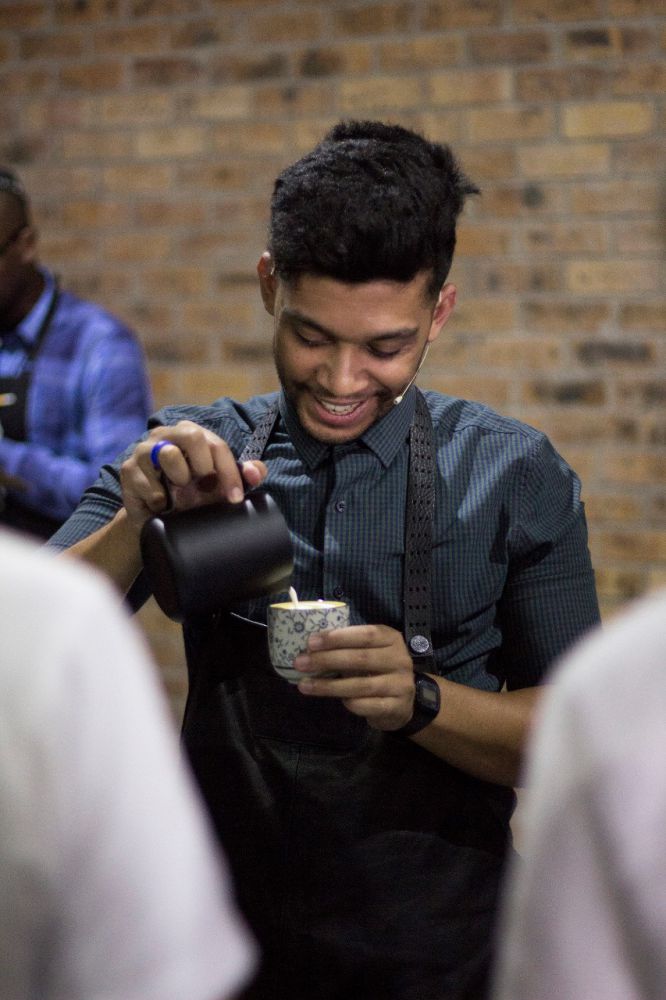 Photo by Justin Groep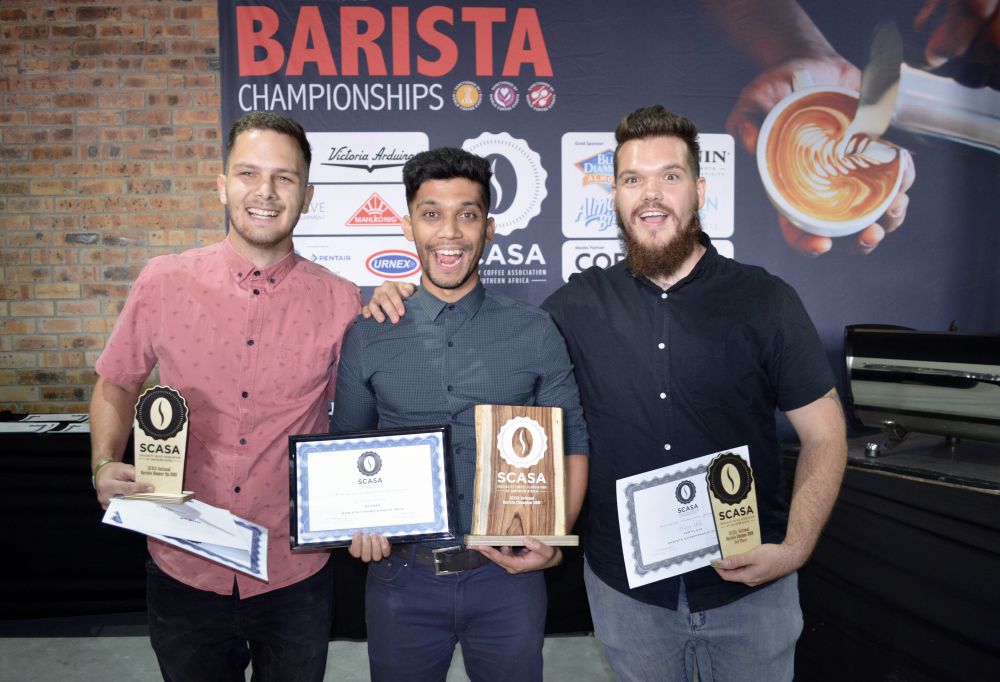 Winston Thomas, flanked by Neil Gouws (Left, Runner UP) and Harry Mole (Right, 3rd Place)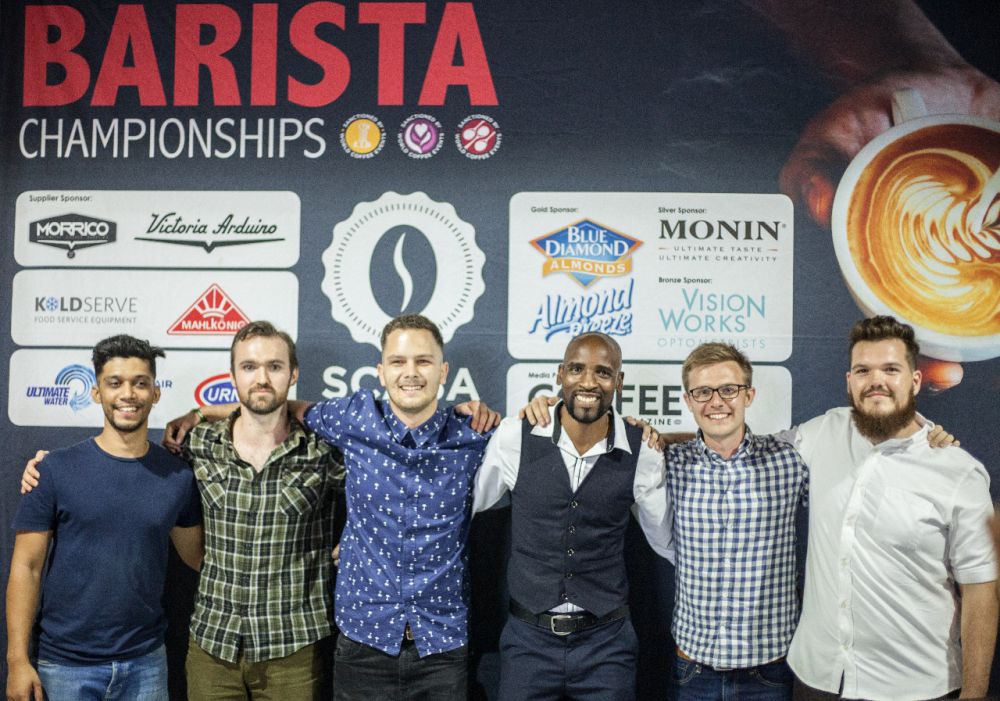 Photo by Erin Wulfson
Cup Tasters Champion: Donovan McLagan - Urban Espress Coffee/Cabal Roasters
This is the 4th time that Don has won this discipline and he has it down to a fine art. His goal is to reach finals in his 4th attempt on the World Stage. We are excited to see how he does in Dubai in September.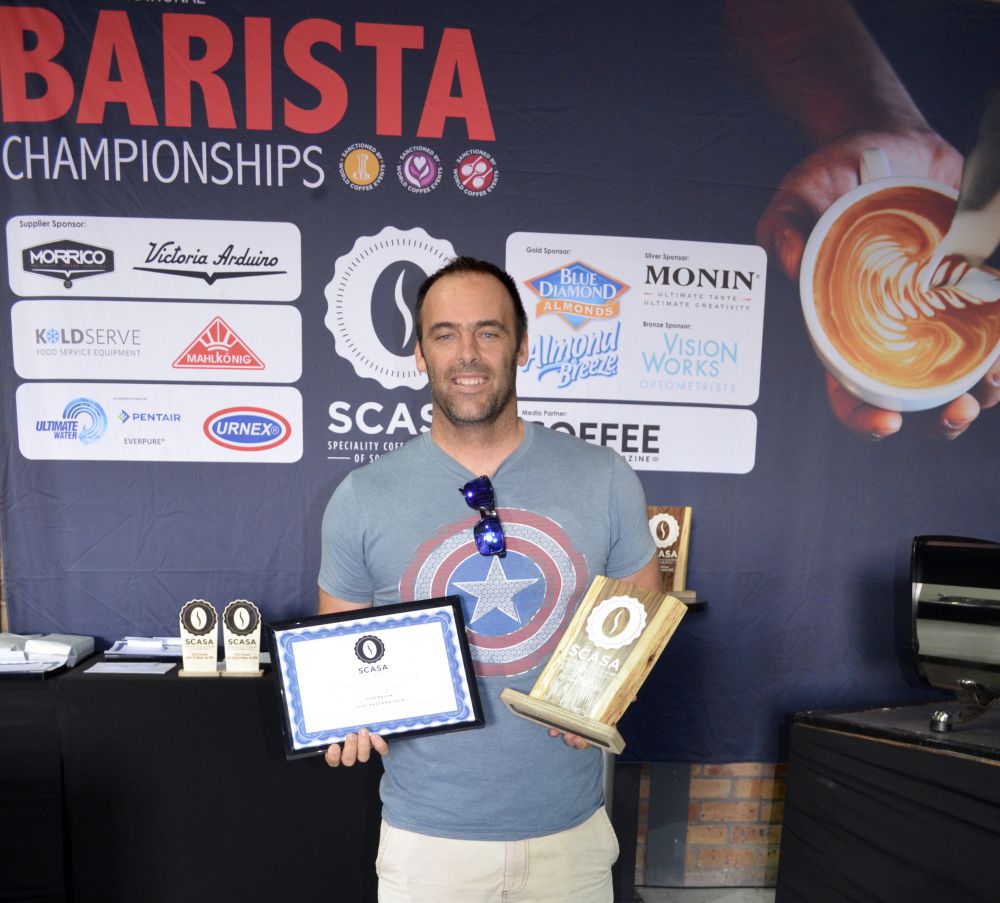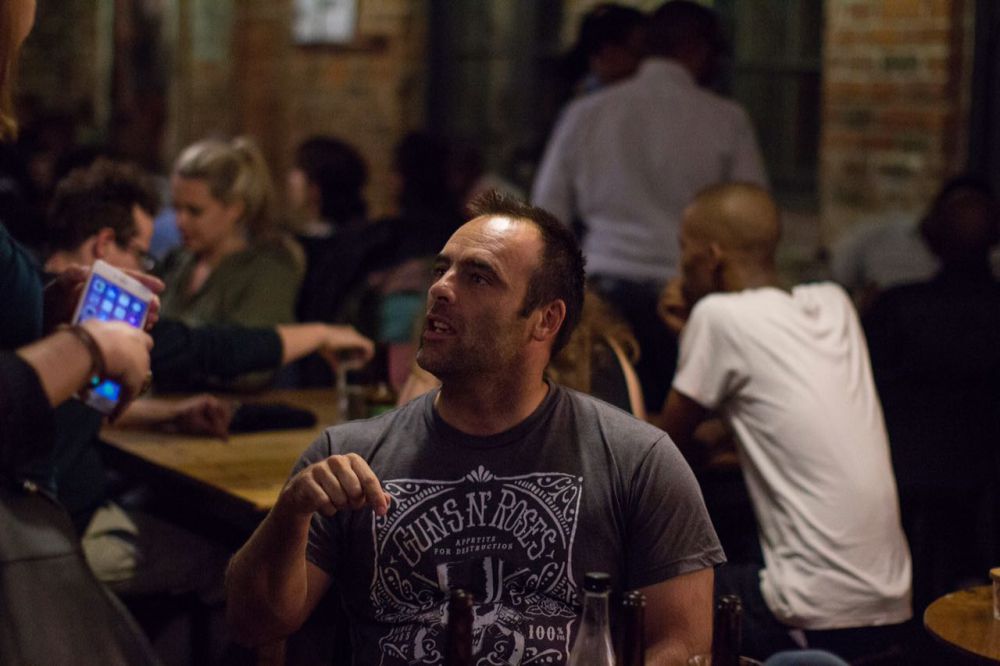 Photo by Justin Groep
Latte Art Champion: Christopher Abrahams - Ciro Beverage Solutions
Christopher had a rocky start to his weekend going over time in the Barista Championship, but he pulled his nerves back to make the Finals of the Latte Art and then on to become the champion in a hard fought final against the wonderful Nigel Kamhanda from InFood Coffee Society. Chris will travel to Brazil to represent SA in November!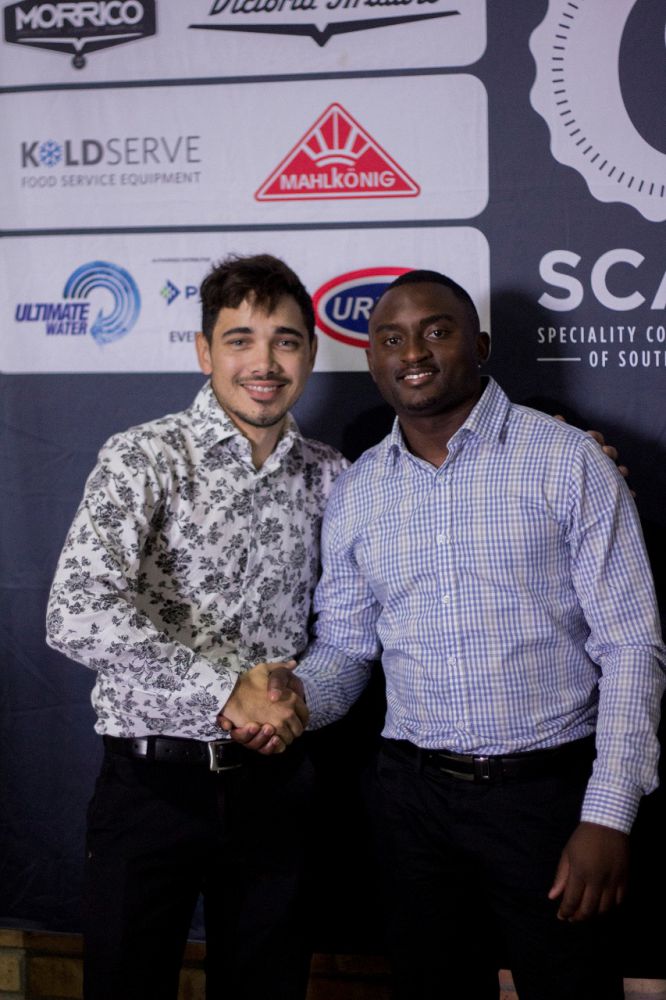 Photo by Erin Wulfson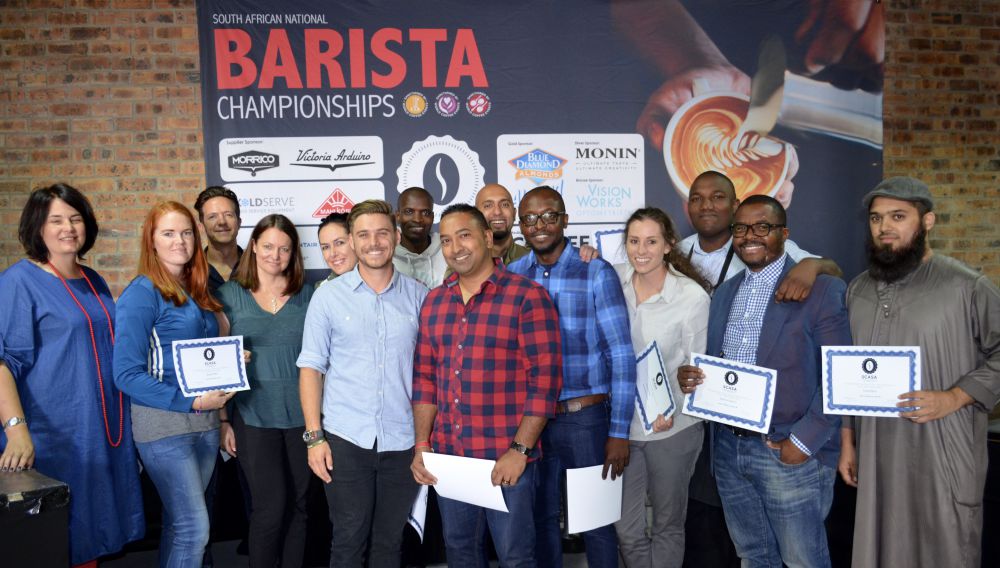 The incredible and selfless judging panel! Well done to all involved!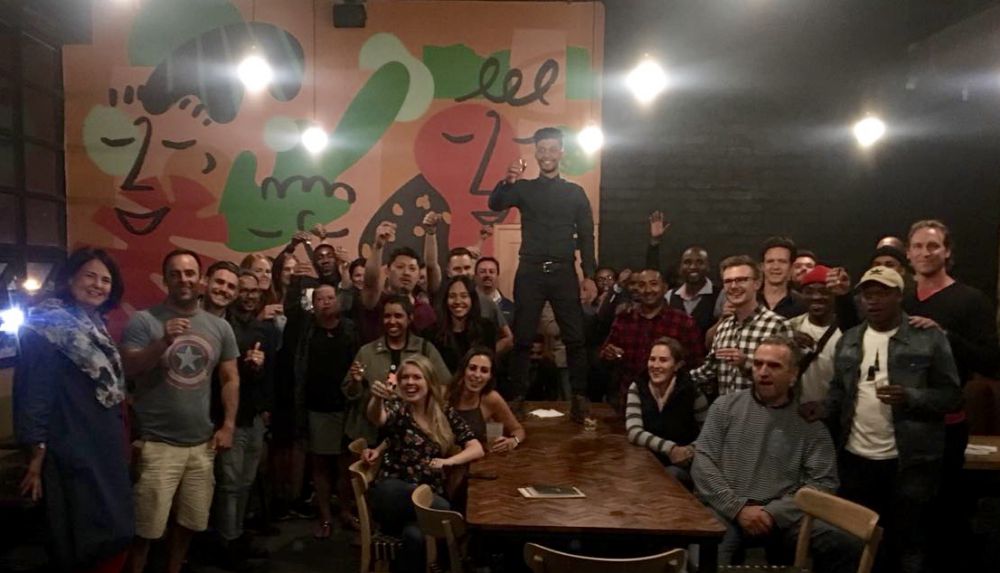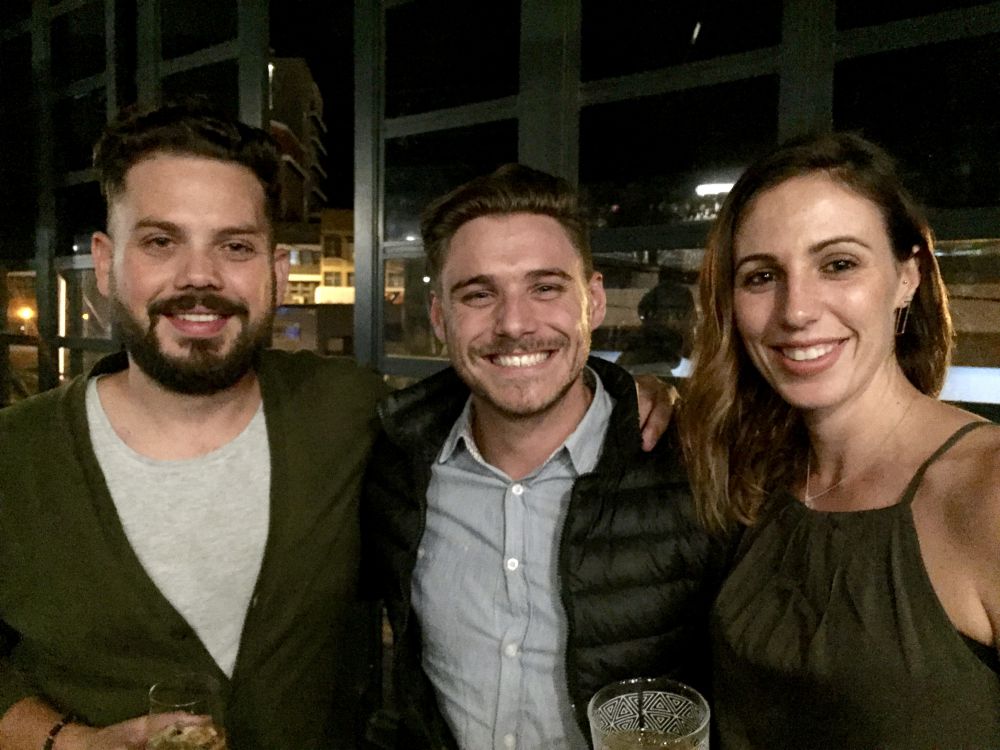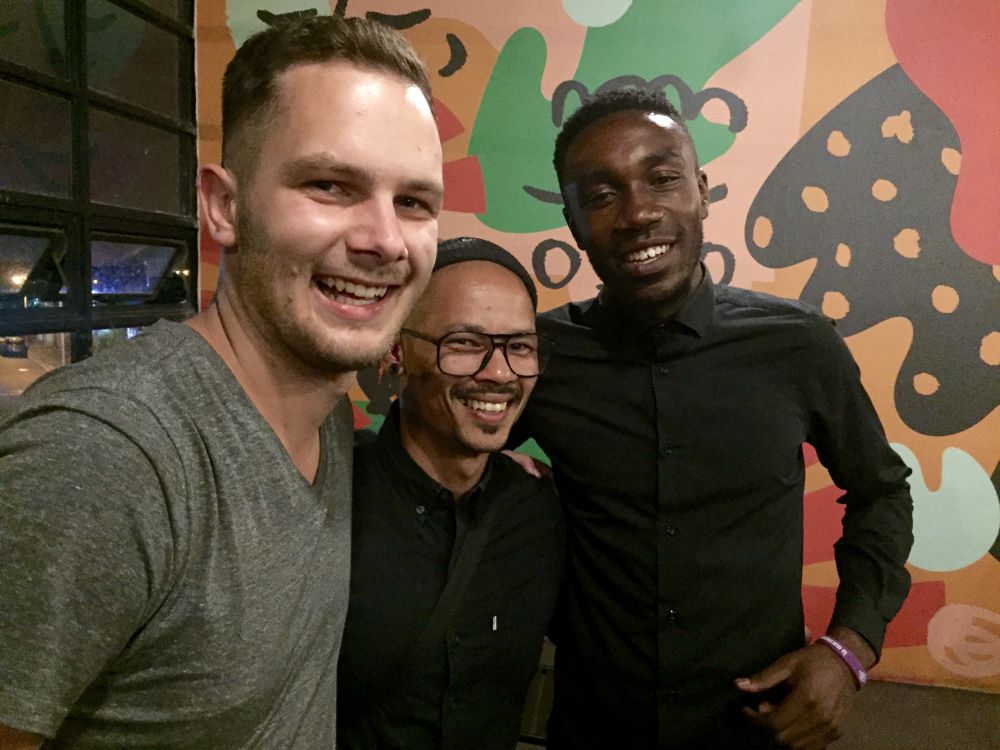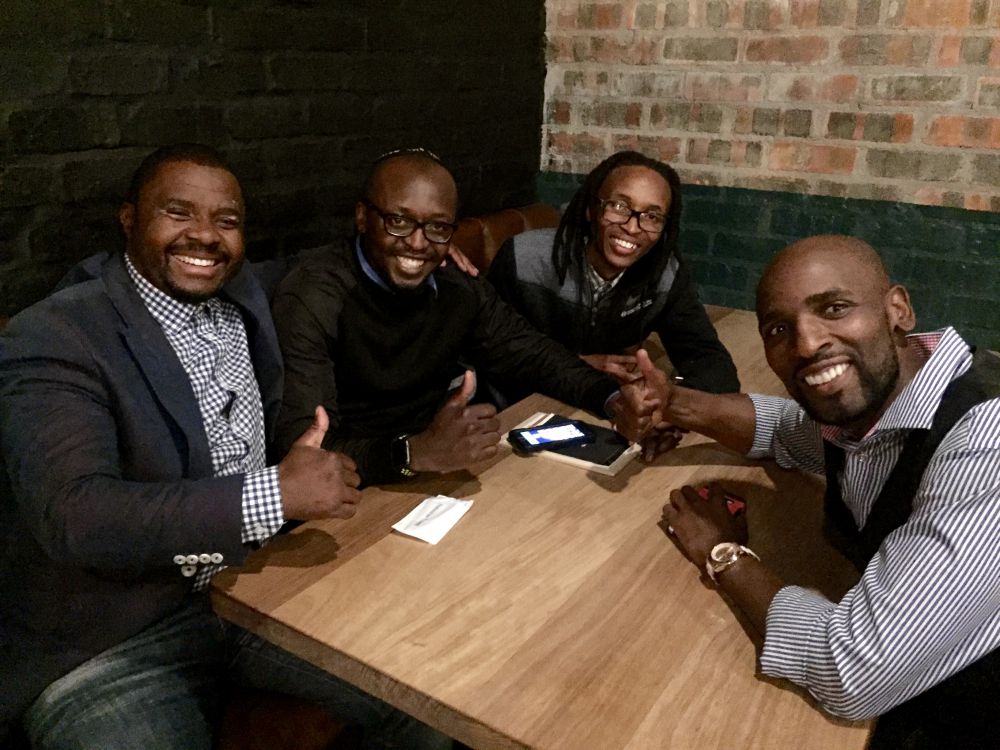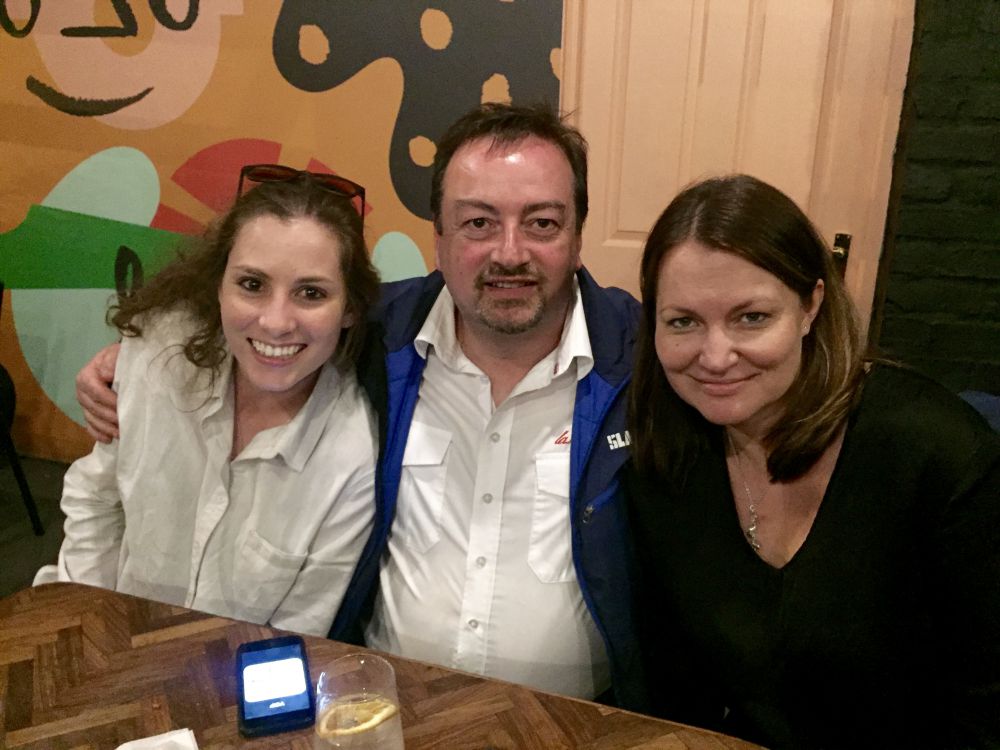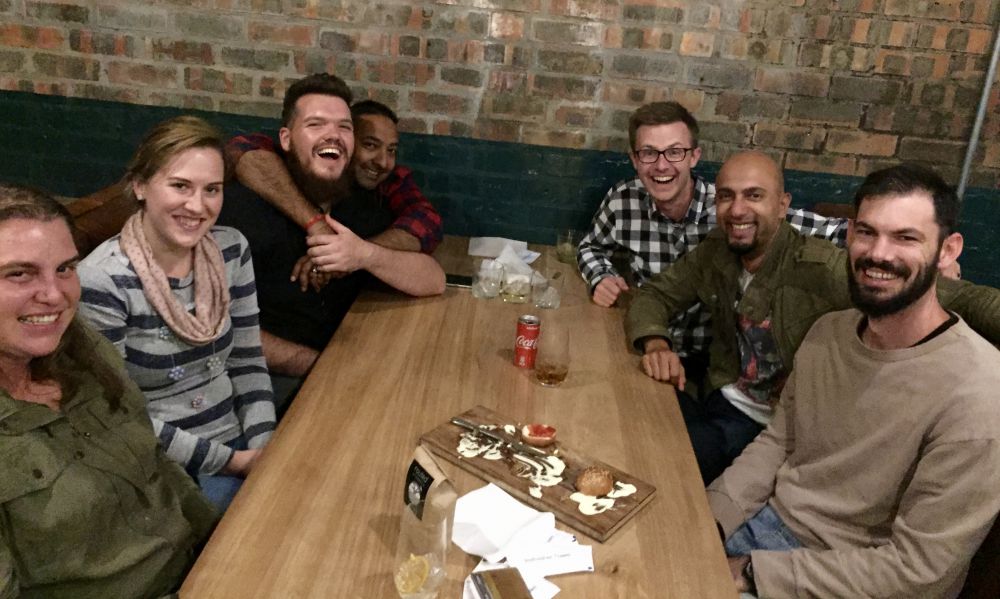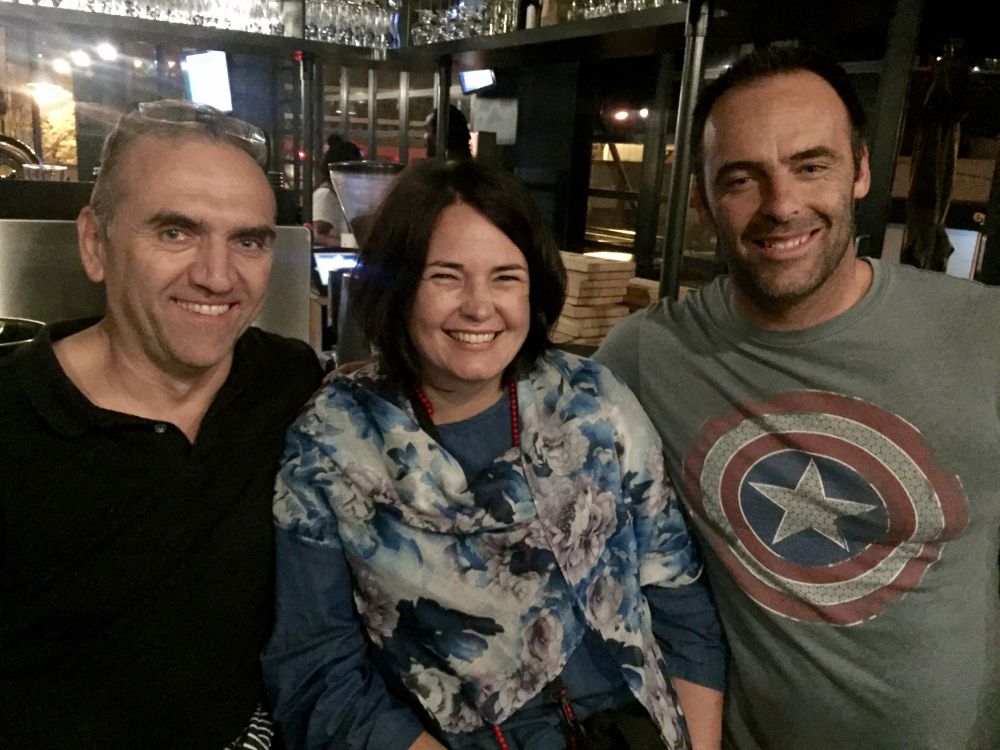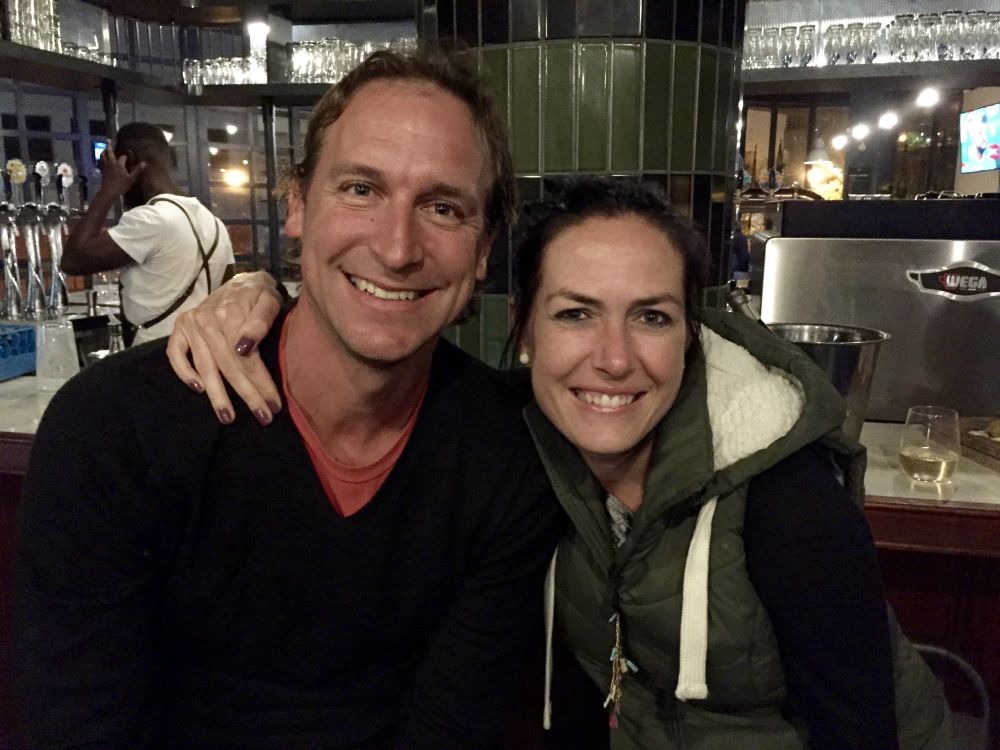 Got something to say? Then leave a comment!
---
Cafe of the Week: Jason Bakery, Greenpoint
Tuesday, 27 February, 2018
Jason Bakery, Greenpoint
83 Main Rd
Green Point
Cape Town, WC 8051
---
The legendary Bree Street Bakery lives on, never fear, but the new Jason Bakery in Greenpoint is a damn fine addition to the family.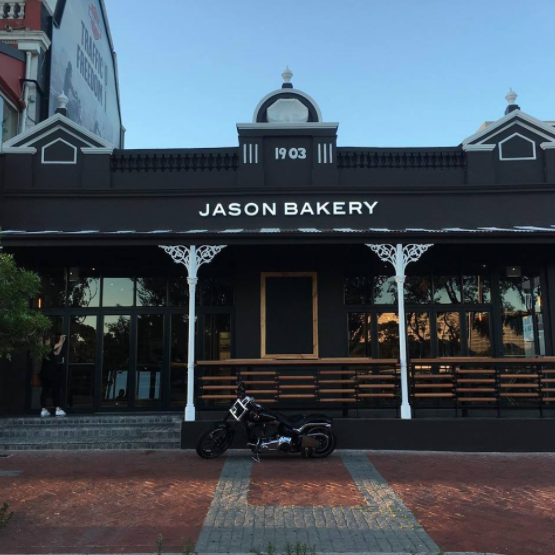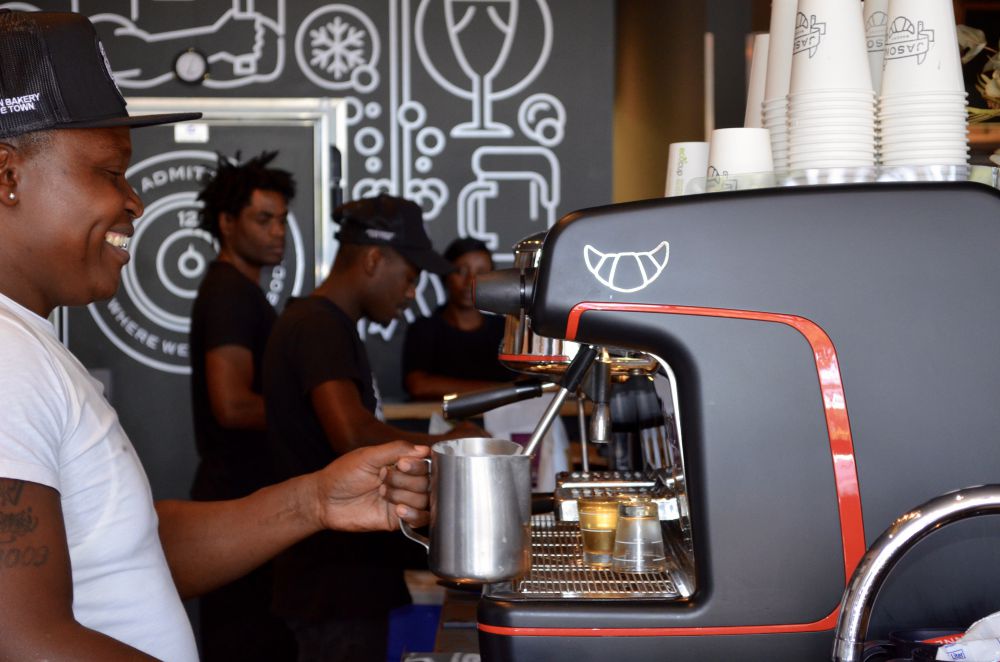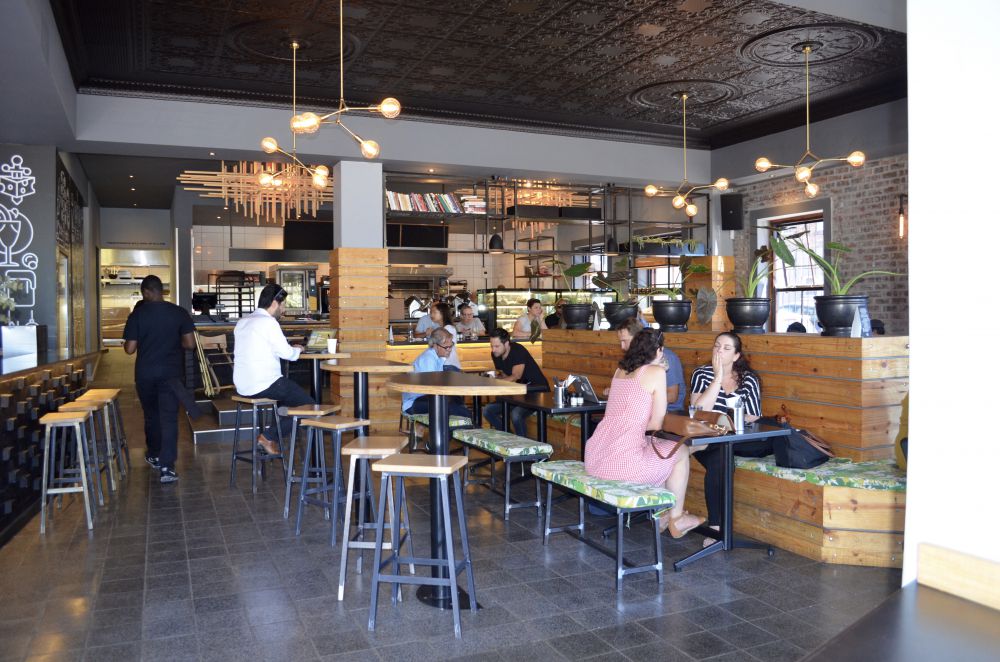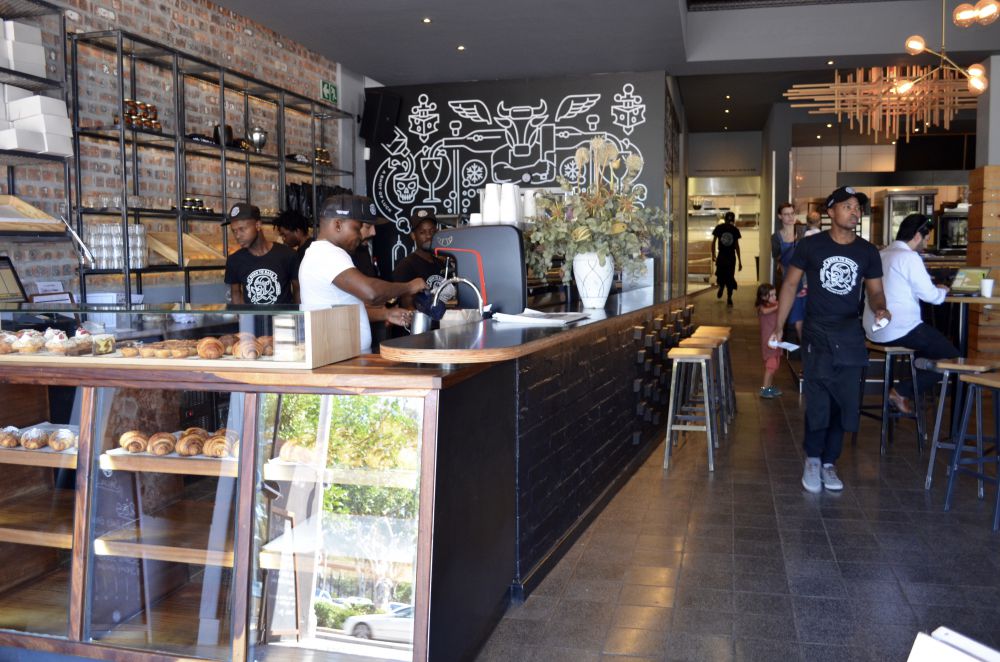 Christopher and the rest of the team looked after us in a big way when we popped in after the lunch rush. Their 'Salvador' Nicaraguan coffee was smooth and delicious and the lunch options were ever so tasty, not your average sandwich, that's for sure. We tried the Bap (pictured below) and the Toasted Cheese and Slow roasted Tomato, because I'm a sucker for a well-executed grilled cheese sarmie. They did not disappoint. We also snuck in a little beetroot and ginger flat white for dessert as I didn't have space for any of the spectacular(and famous) pastries on offer. It hit the spot and left me feeling perky even though I was so full from eating all that gorgeous bread.
Follow their drool-worthy Instagram account to keep in touch with the wild and wonderful creations they pump out on the daily. (Disclaimer: This is only recommended if you actually have access to the goods, otherwise it's just torturous really.)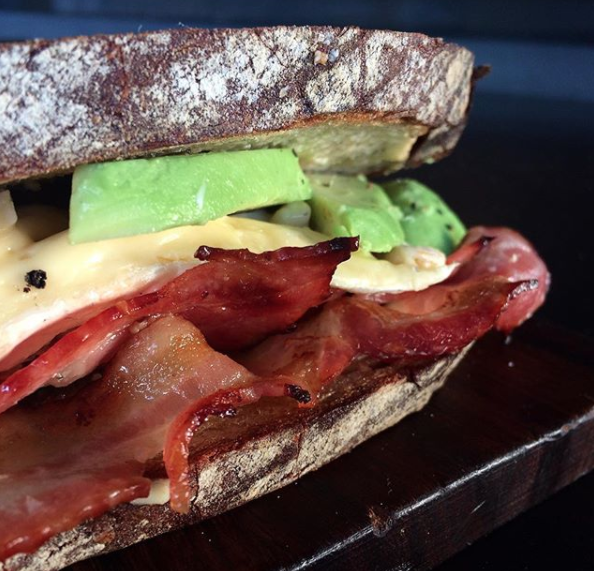 Jason's famous Doughssants have become the stuff of legends: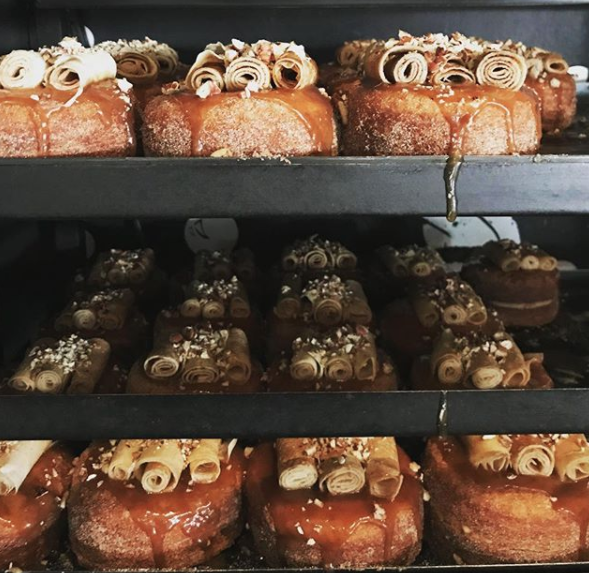 If you liked this article, then you may also like these:
Got something to say? Then leave a comment!