Big Dog Cafe: Winner of Best Cafe Design
Thursday, 27 September, 2018
We recently crowned Big Dog Cafe in Franschhoek our first recipient of the Best Cafe Design Award and when in the Western Cape had the opportunity to pay them a visit and see what goes on behind that beautiful facade.
It was a rather glorious day on Heritage Day Weekend and as Alrishka Macaskill said when she took a moment from darting around her full cafe, "It's been winter, so we've been on a bit of a go-slow, but this definitely feels like the beginning of Season!"
Located at the beginning of the Franschhoek strip, the blue Great Dane emblem of Terbodore Coffee welcomed us off the road along with the smell of roasting coffee.
The cafe is truly beautiful with colourful, quirky touches. But here the beauty is much more than skin deep. You can tell that this a happy team. Service was excellent, coffee tasty and food was sublime (Big Dog Ramen!!!!). I realise this is a weird thing to mention, but the chairs are so comfortable! As well as ever so good looking. Never underestimate the power of a well designed chair! I could've sat there all day in my leather chair with my lovely cortado.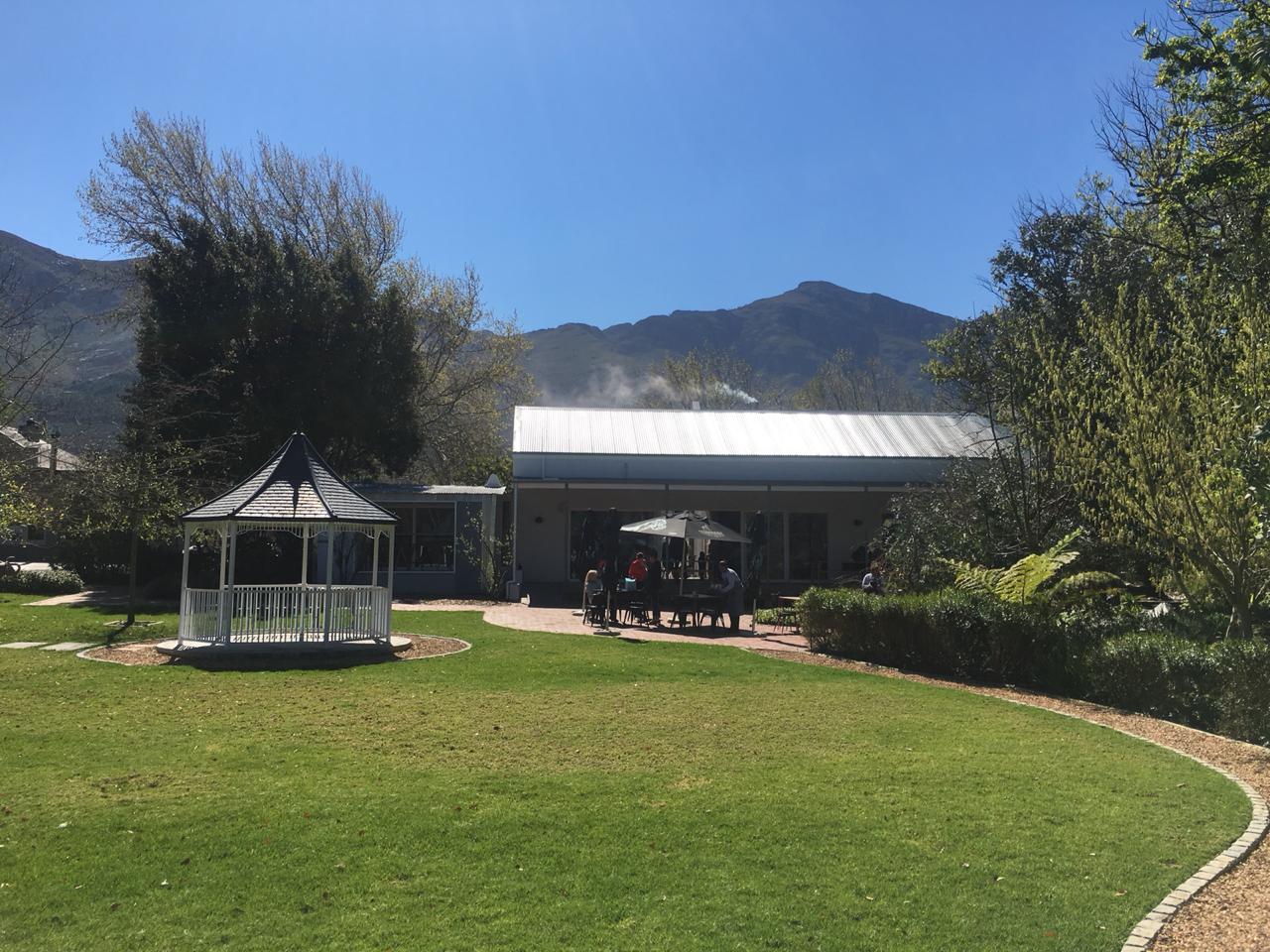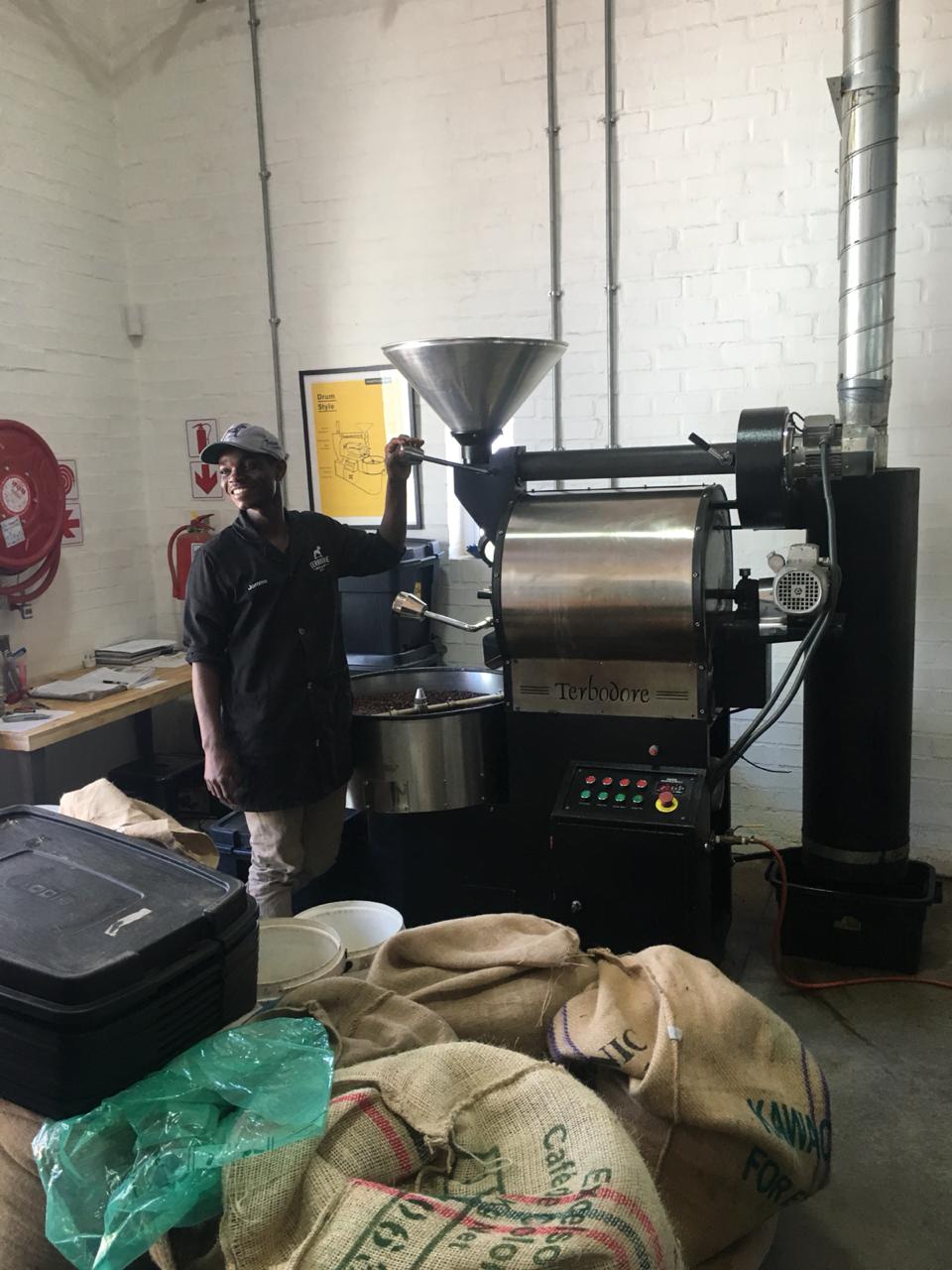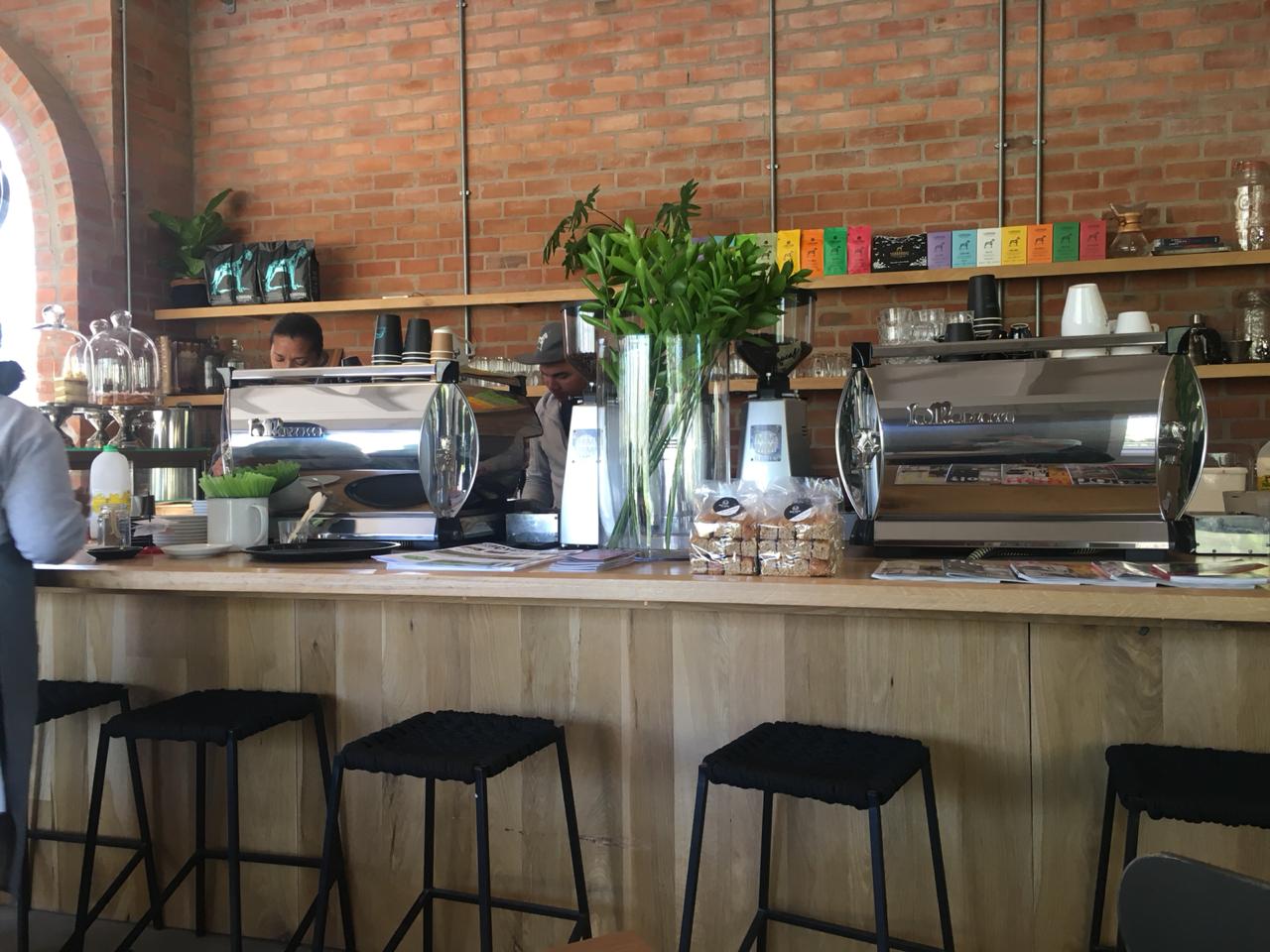 Got something to say? Then leave a comment!
---
Episode Eight: Behind the Espresso Machine!
Thursday, 20 September, 2018
The Selati Barista Scholarship Initiative has given 12 people the opportunity to pursue a meaningful career in coffee. In this episode we focus on the Eastern Cape candidate's internship in Port Elizabeth at MiCoffee finally getting to serve customers and gain valuable work experience.
Got something to say? Then leave a comment!
---
#TiptheFarmer
Thursday, 20 September, 2018
We are so excited to see such an amazing initiative from this team of businesses. Tip the Farmer is a collaboration between Bean There Coffee Company, Motherland Coffee Co, Élan RDC (From Democratic Republic of Congo) and Olam Coffee that aims to create a platform where you can tip the farmers behind your cup of coffee directly. It's a very interesting approach. It focuses specifically on two co-operatives, one in Burundi and one in Democratic Republic of Congo. The monetary goal has 40 days to be reached so that these farmers receive the 'tips' from you the consumer. If they reach the goal, the rewards for these co-ops will be incredible, let's help them get there!
Bean There is making it even easier to get involved and show your love by offering free coffees on National Coffee Day (This Saturday, 29 September) between 9am-12pm and encouraging you to rather donate the money you would've spent on a coffee directly to the farmers.
From their website:
"Tip the Farmer creates an opportunity for coffee lovers everywhere to directly tip the farmers who produce the exceptional coffee we enjoy. From farmer to barista to customer its people that make coffee great and your appreciation can help to grow farmers and change communities.
We help coffee-farming families, cooperatives, and community-based organizations identify challenges, resources, and strategies to build long-term solutions to increase production and quality of the coffee they grow and ultimately to improving their communities as a whole. We don't assume we know what the farmers need, instead, we help communities identify locally appropriate solutions and strategies – and support them in making these a reality."
---
Tip the Farmer was created to provide a necessary financial boost. Money raised will go directly to Virunga Coffee in the Democratic Republic of Congo and the Musema Cooperative in Burundi. Virunga Coffee is planning to increase 185 farmers' revenue by 16% - funding better education, agronomy and household improvements. In Musema, tips will cover the services of an agronomist for a year, which can lead to the doubling of farmers' income in the long term.
Visit Bean There for a free coffee on Saturday 29 September between 9am to 12 noon and consider high fiving a farmer – in cash at the till, via SnapScan or online at www.tipthefarmer.org.za. If you can't make it in to a store, track the coffee-fuelled adventures of the giant Bean There Coffee cup as it roams popular spots in both cities, handing out vouchers to the coffee lovers it encounters.
"Ultimately, from the farmer to the roaster, the barista and the customers – it's the people who make coffee great. For appreciators of African coffee culture, it's in our interest to grow the people who grow our coffee, ensuring that quality continues to soar in the region," says founder of Bean There, Jonathan Robinson. Bean There has partnered with Motherland, ELAN RDC and Olam Coffee to design, fund, and promote Tip the Farmer.
Bean There has roasteries at 44 Stanley and 111 Smit Street (Johannesburg) and 58 Wale Street (Cape Town).
Got something to say? Then leave a comment!
---
Pre-Order: Limited Edition Speciality Coffee Box
Wednesday, 19 September, 2018
Got something to say? Then leave a comment!
---
The Ongoing Battle for Disease-resistant Coffee
Thursday, 20 September, 2018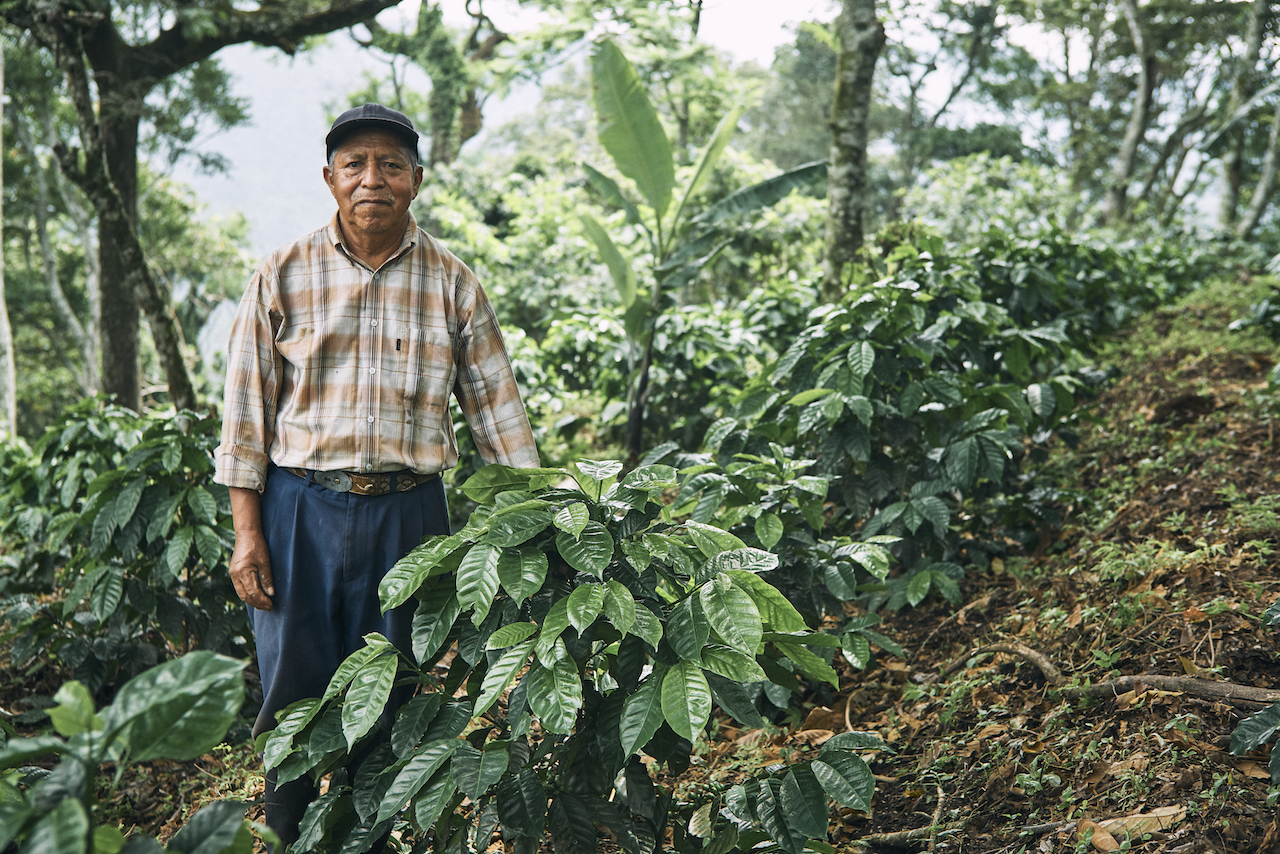 Science Community: Disease-Resistance in Coffee an Ongoing Battle
Portland, Ore. (September 19, 2018)—The plant disease known as coffee leaf rust has
wreaked havoc on coffee production, particularly in Latin America, since an epidemic of
the disease hit in 2012. Since then, the global coffee industry has united to help farmers
fight coffee leaf rust through the development of improved coffee varieties such as F1
hybrids, most of which are resistant to rust and other plant diseases. Today, at the biannual
ASIC Portland scientific conference, nonprofit coffee-research organization
World Coffee Research delivered a message to the global coffee industry: While fighting
coffee leaf rust through genetic resistance via F1 hybrids is an effective tactic, it won't
be enough to protect farmers from significant crop losses due to pests and diseases.
In today's ASIC presentation, World Coffee Research Scientific Director Dr. Christophe
Montagnon explained that some coffee varieties' rust resistance has been scientifically
proven to break down, with the latest example being the Lempira variety from Honduras'
IHCAFE. Dr. Montagnon told attendees that researchers believe it is only a matter of
time before rust resistance in most of the existing resistant varieties is going to
break down, perhaps in as soon as five to 10 years in many countries.
While this development does not foretell the end of coffee production—coffee farmers
have been living with coffee leaf rust for many years—it brings to light key elements
guiding coffee's future. For one, farmers need to focus on plant health—no matter the
variety of their coffee—as a major component of defense against rust. Secondly, those
traveling between origin countries must develop a heightened sensitivity and awareness
for appropriate phytosanitary practices to prevent spreading fungi and other diseases
from farm to farm or region to region. Thirdly, the coffee industry needs to prioritize
ongoing research and development. New sources of rust resistance can be found
and must be discovered to foster sustainable coffee production. Coffee's scientific
community, led by World Coffee Research in collaboration with coffee-producing
countries, and with the support of the broader coffee industry, must seek to produce
new solutions, new technology, and new ways of combating plant disease.
The fight against rust
For three years following the coffee leaf rust outbreak in 2012, the disease caused
destruction in Central and South America: Many farms lost 50 to 80 percent of their
production, and the epidemic forced 1.7 million people out of work and drove human
migration. Once the rust outbreak hit, farmers who could afford to plant rust-resistant
varieties did so, renovating areas of their farms with the new varieties. Combating
diseases like rust is one action modern farmers must take to protect against the
intensifying effects of climate change, which are evidenced in rising temperatures,
unpredictable weather patterns, and higher rates of plant disease.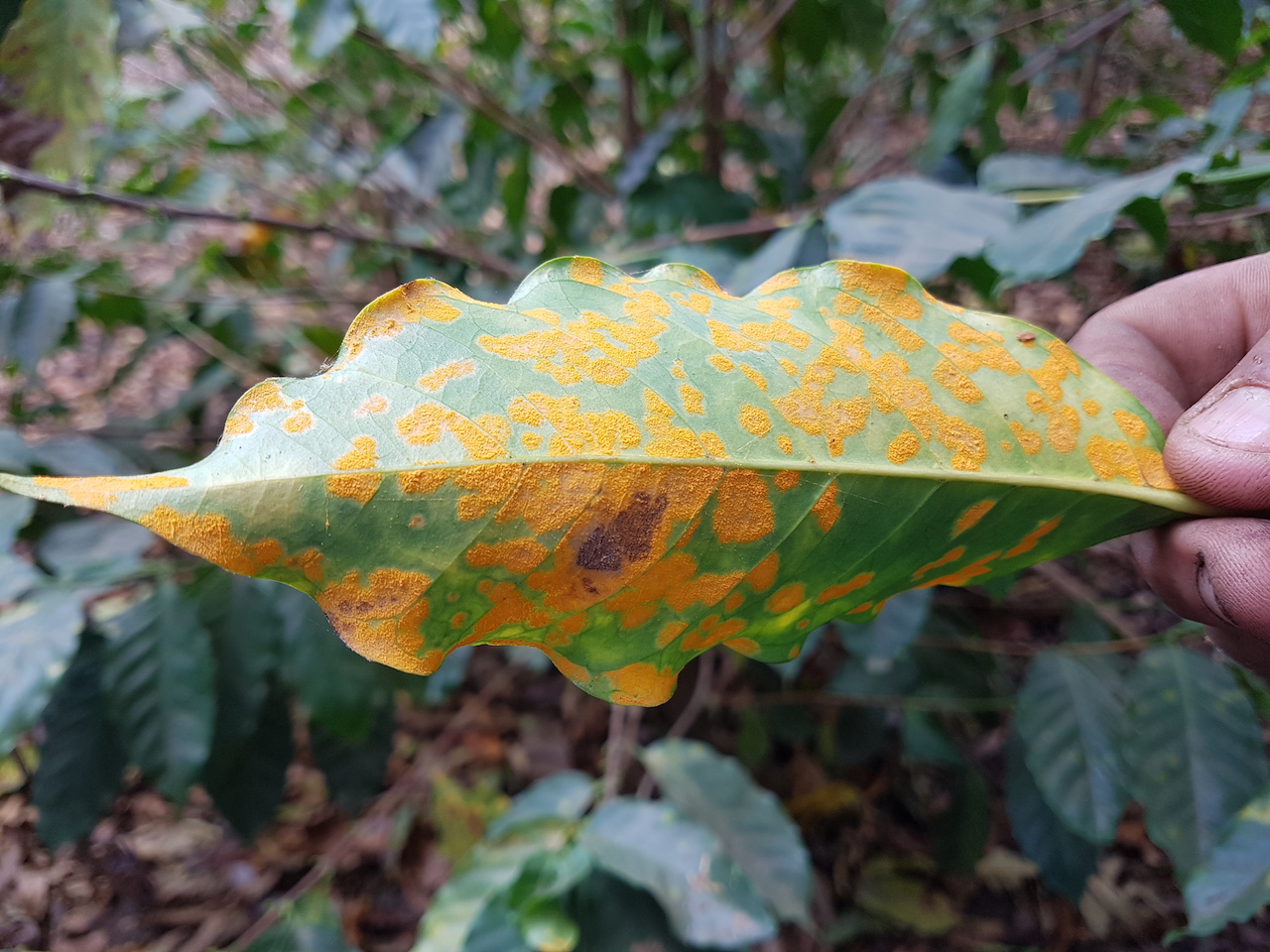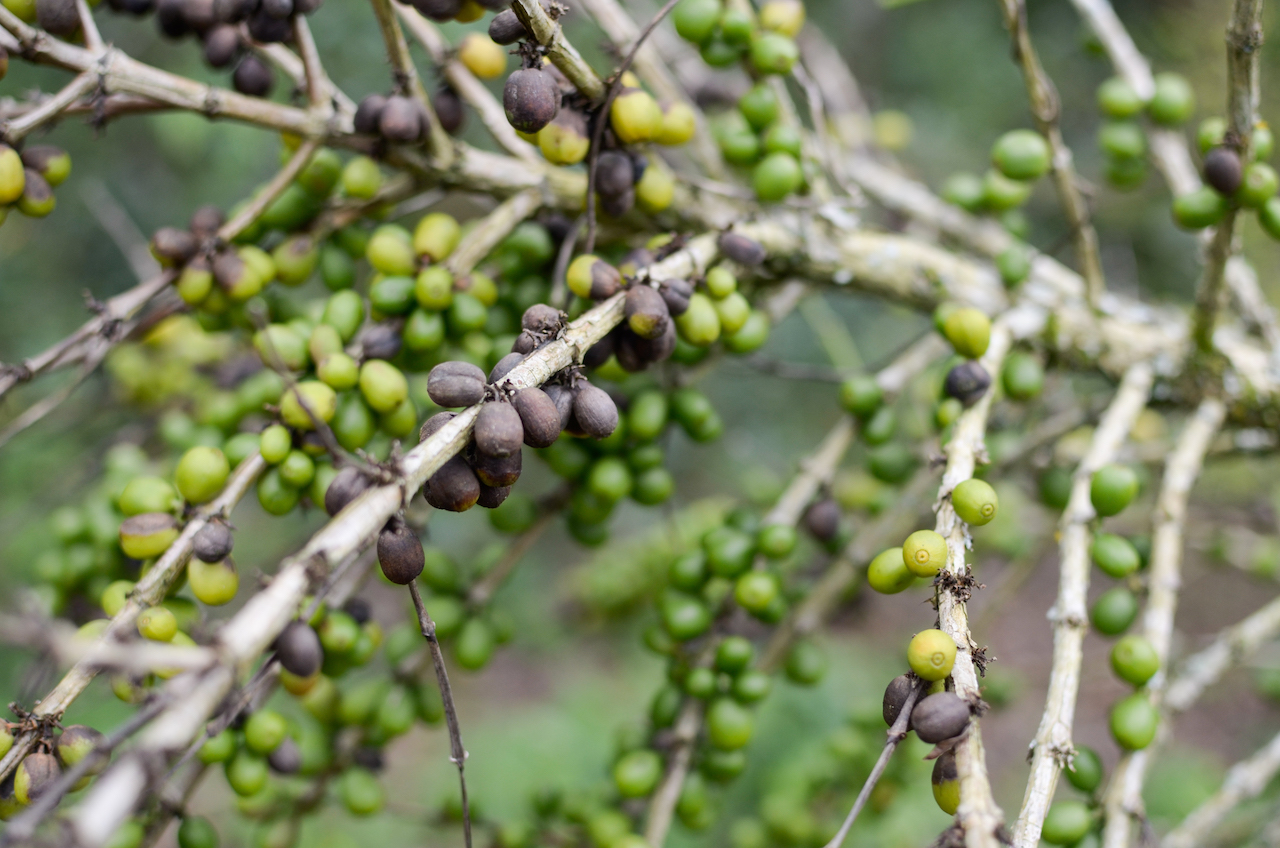 Unfortunately for some farmers who planted new varieties, no disease resistance is
forever, as pathogens adapt and continue to attack coffee trees. In 2017, Honduras'
national coffee institute IHCAFE announced that Lempira, one of the varieties it had
bred, was no longer resistant to coffee leaf rust. Additionally, since 2013 the Center for
Research on Coffee Rust (CIFC) in Portugal has observed varieties losing their rust
resistance in different countries such as Brazil and India.
For the last 30 years, rust resistance has relied on the resistant genes coming from
Timor Hybrid, a natural cross between Arabica and Robusta coffee. According to the
scientific community, the Timor Hybrid's resistance is breaking down. "Rust resistance
coming from different sources of introgression—the transferring of genes from one
species to another after hybridization and backcrossing—is being broken step by step,"
said Dr. Montagnon of World Coffee Research. He explained that the introgressed
varieties known as Catimors and Sarchimors that resisted rust for 30 years are no
longer resisting. "The research community shall proceed to develop new varieties with
new sources of resistance but also build up comprehensive rust-control strategies that
go beyond genetics alone," Dr. Montagnon said.
World Coffee Research's approach
A crucial part of rust-control strategies going forward, according to World Coffee
Research and others in the scientific community, is the promotion of plant health in
coffee production, which has been overlooked in the past. Just as humans are more
likely to be healthy if they exercise well and eat good food, coffee is better equipped to
defend against rust when it is in good health. Factors contributing to plant health include
good maintenance, soil conservation, adequate plant nutrition, and adequate shading. A
recent study from World Coffee Research and CIRAD recently showed that good
fertilization can be as effective as spraying fungicide in protecting a genetically
susceptible coffee to rust. Furthermore, it is acknowledged that one of the main reasons
for the 2012 rust crisis in Central America was farmers' reduced maintenance of their
trees, itself due to low prices of coffee.
A plant's health, or inherent vigor, is also dependent on the plant's genetics and
maintenance. F1 hybrids are inherently vigorous due to "hybrid vigor" and are hence
benefiting from their plant health to defend against rust, even if they don't bear the rust resistance genes.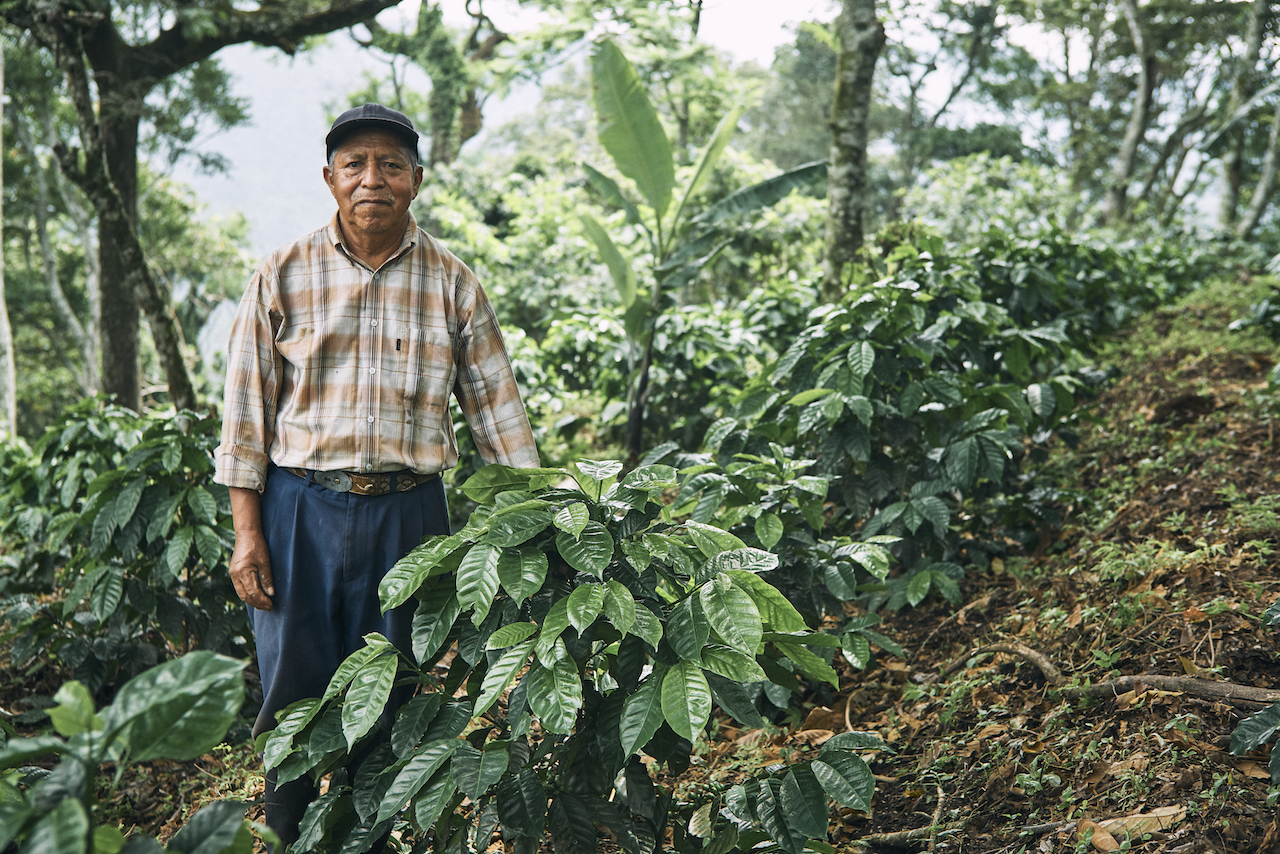 Beyond promoting plant health, World Coffee Research is committed to the necessary
R&D work to develop new solutions. These initiatives include:
- Continuing to search for new sources of resistance that could be used in breeding.
This includes researching other species such as Robusta to see if there are "resistance
traits" that could be brought to Arabica through smart breeding.
- Creating F1 hybrid varieties that are more tolerant to stress and have been shown to
fare better against rust. New F1 hybrid varieties are currently in development and
should be ready to be released to farmers by 2025.
- Learning more about coffee leaf rust, including working with renowned expert Mary
Catherine Aime at Purdue University to explore the rust genome and genetic diversity,
decipher its mutation ability, and potentially find solutions to mitigate it.
- Studying coffee profitability through World Coffee Research's Global Coffee Monitoring
Program to research ways to reduce cost of production for farmers while maintaining
plant health and vigor so that coffee is more profitable for them.
- Exploring new solutions such as biocontrol, making use of micro-organisms that either
attack rust infections or protect the coffee plant against infection. World Coffee
Research has promising results to be validated.
- Warning against the practice of moving plant material (such as seeds) around
countries or continents, which spreads coffee leaf rust and other diseases.
Phytosanitary regulations are made to ensure safe movements of plant materials; if the
spread of diseases can be slowed by even a few years, it will give scientists the ability
to meet the challenge with improved varieties, agronomic practices, and treatments.
Collaboration needed
While World Coffee Research is the global coffee industry's leading research and
development organization, the organization on its own cannot solve the complex
problem of plant disease. World Coffee Research works hand in hand with over 25
coffee-producing countries and advanced research institutes; these partnerships ensure
that research reaches farmers' fields rather than remaining in the lab.
"The situation is urgent. Coffee producers deserve the same tools and information that
modern, profitable farmers have in the rest of the world. With further collaboration from
companies throughout the coffee industry, World Coffee Research will develop and
deliver coffee R&D solutions—from rust resistance to breeding and beyond—to farmers
around the world," says Tim Schilling, WCR's founder and CEO. "There is a role for
each and every coffee company. This work is too big for any one company to achieve,
but together we will help farmers maintain and improve their livelihoods."
For more information about World Coffee Research and its programs, please visit
Twitter: @WCoffeeResearch
World Coffee Research is a 501 (c)(5) nonprofit collaborative research and
development program of the global coffee industry to grow, protect, and enhance
supplies of quality coffee while improving the livelihoods of the families who produce
it. The program is funded and driven by the global coffee industry, guided by producers,
and executed by coffee scientists around the world. worldcoffeeresearch.org
Got something to say? Then leave a comment!
---
Is Coffee Art?
Tuesday, 18 September, 2018
Words by Nina Rimpl, Coffee Professional and Art History Scholar
---
Art, to me, is something which touches my senses, which provokes an emotion and which stays in my mind for a while. And what is a cup of coffee? Well, it touches my senses, it provokes an emotion and I usually don't forget about the good coffees I drink. When I got asked to write an article about the very special connection between coffee and art, I first thought about my background as an art historian and second of my background as barista. Several paintings came to my mind where coffee has been the subject for artists. I have chosen a few of my favourites to share with you, the ones that had the most impact on me.
The first one who came to my mind is Venezian, which is fitting as the history of coffee has strong Italian connections. An artist called Pietro Longhi painted several paintings about the coffee culture in cafes in Venice. This shows the awareness of coffee in the Rococo Venice era. It gives us proof of the early culture of coffee shops in the 18th century.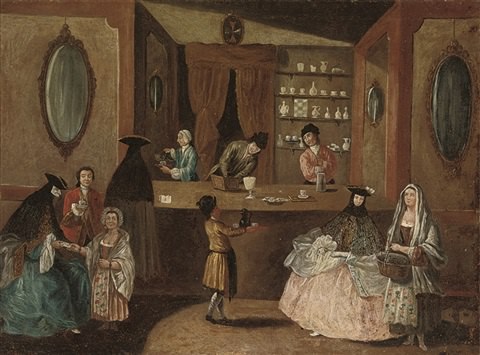 Another artist called Claes Oldenburg, who was born in Sweden 1929, chose a different artistic technique to illustrate how coffee was so much a part of his life. In particular, I love the sketch of "Dropped Cup of Coffee: Preliminary study for "Image of the Buddha Preaching" by Frank O'Hara, 1967". Done with pencil and crayon, and wash on paper. Doesn't it look like the artist was working on a piece while drinking his coffee and he dropped his cup on the paper? This could also have happened to me or to you when we were busy in the morning doing other things while drinking our daily cup of coffee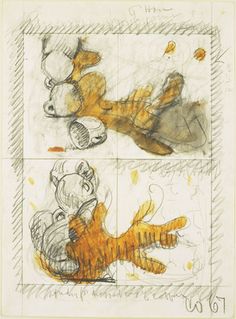 As my mind rambled through a gallery of paintings I have seen in my life, one of my favourite artists and surely one of the greatest artists of the last century popped into my thoughts: Pablo Picasso. In the 1940s, he began a series of paintings with the title "The coffee maker". In this particular one in the series, you can see a kettle and a filter coffee device. Both the coffee and his artworks have lost none of their cultural relevance. These items could be found in your or my kitchen today. But why did he paint that? Without having known him as a person- what a pity!- I allow myself to posture that I think it is simply because he liked the beverage so much and the ritual so much that he wanted to paint it. It came into his focus and attention and was worth to him to take time to paint. This relevance is where art begins in my opinion.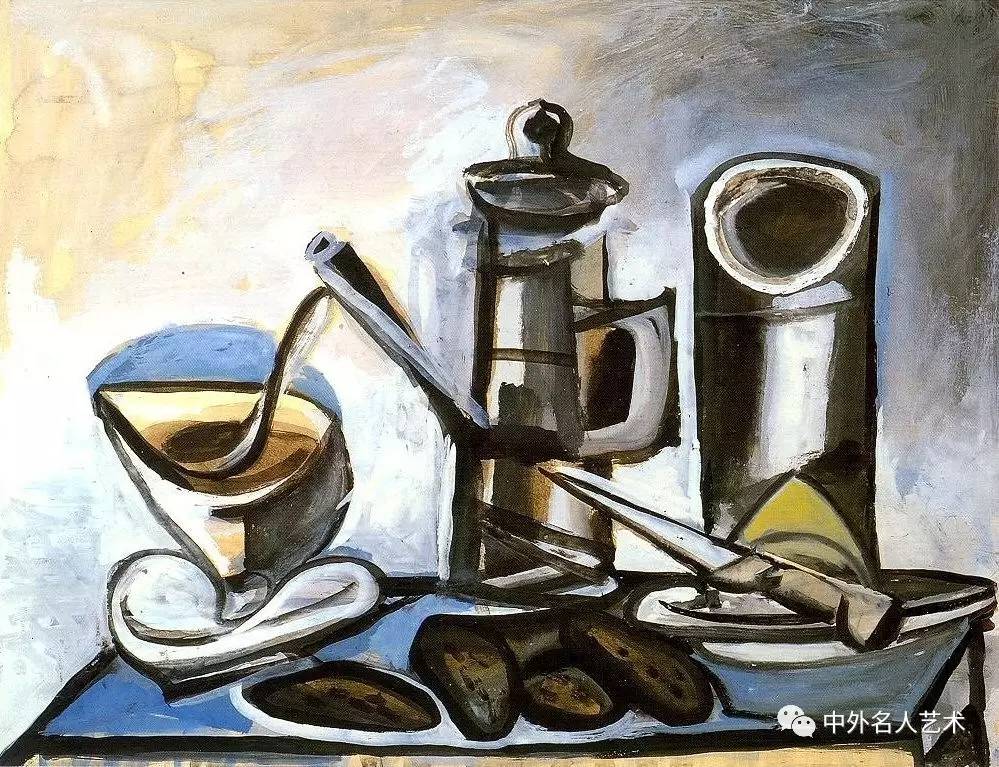 "Nighthawks" by Edward Hopper (1941), is considered as one of the greatest masterpieces in US art history, painted just after the attack on Pearl Harbour, which marked the entry of the USA into World War II. It shows a nocturnal situation in a typical American diner and is filled with pessimism and hopeless gloom in the wake of such an event that caused so many families pain. You can see the two espresso machines in the back of the painting. The coffee is not the focus of the piece, but it does illustrate how people gather in cafes in the best of times and the worst of times.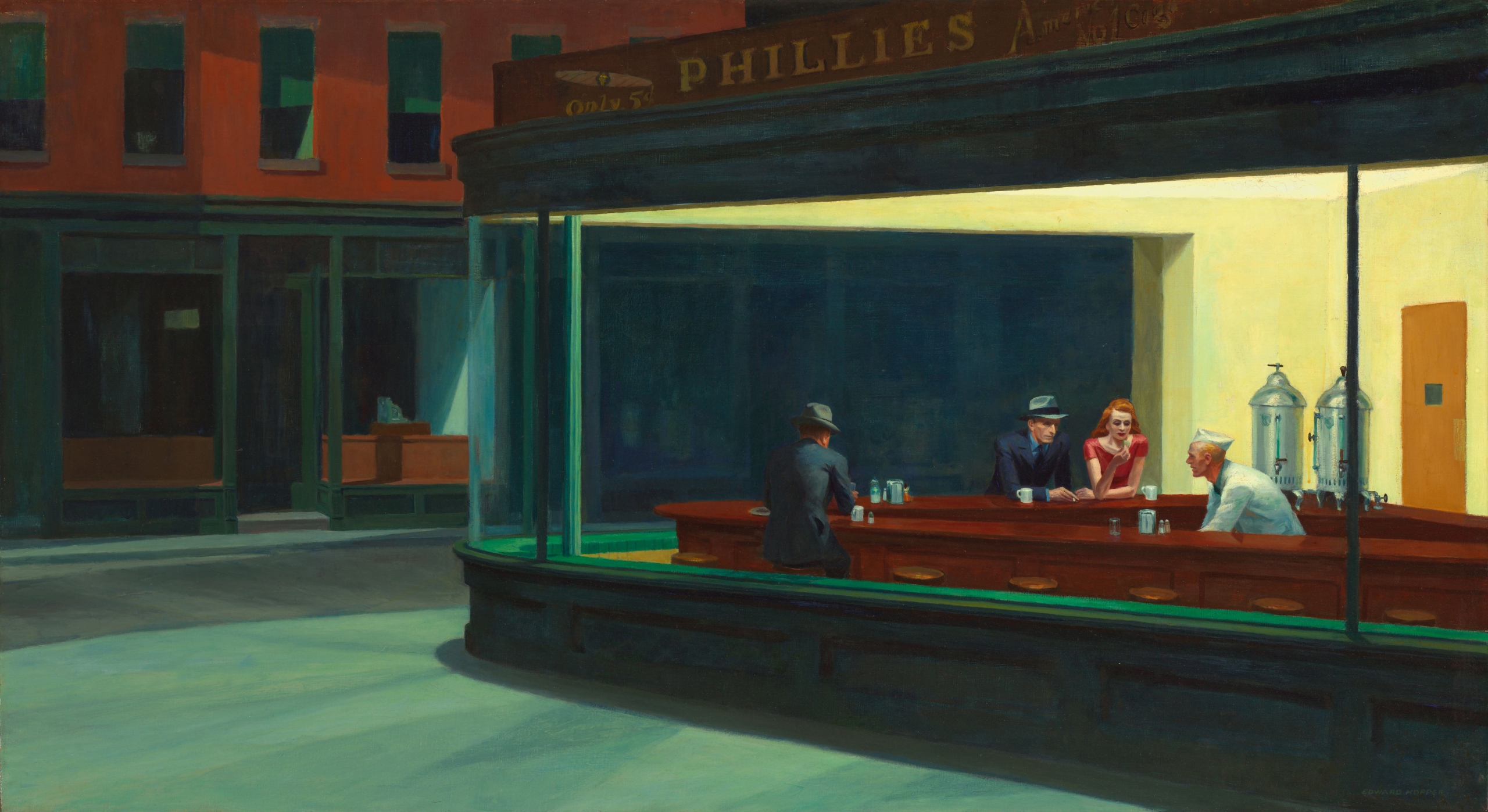 Still in the US, coffee infiltrated popular culture. Everyone might know Andy Warhol's silk screen produced masterpieces of Marilyn Monroe or the Campbell Soup cans, but not so many know the masterpiece also produced in the 1960's, "Martinson Coffee Series", which shows a high number of instant coffee tins. Coffee had become a basic, household product which was accessible to everyone, a mass-produced phenomenon celebrated by one of the most respected Pop Artists of the era. We may not qualify instant coffee as art, but certainly it's cultural relevance inspired a great artist.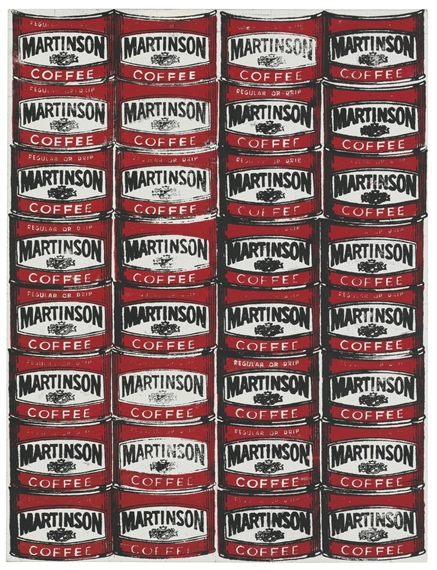 Let's move to an art discipline with huge relevance nowadays: photography. A very early piece is Robert Frank's "Coffee Shop, Railway station, 1955-56". Robert Frank is famous for his photo book, "The Americans" which had a big influence on the story of photo books and is also evidence of his fresh and nuanced outsider's view of American society. The composition and the subject matter positions coffee strongly at the forefront of culture. Some may argument that this photo book is the forerunner of the coffee table book industry, which is still thriving today. We can see this in the coffee industry in fact, with coffee professionals releasing such pieces of art and literature. Hard covered books with a pictorial focus and the subject matter of these coffee table books is in fact, coffee.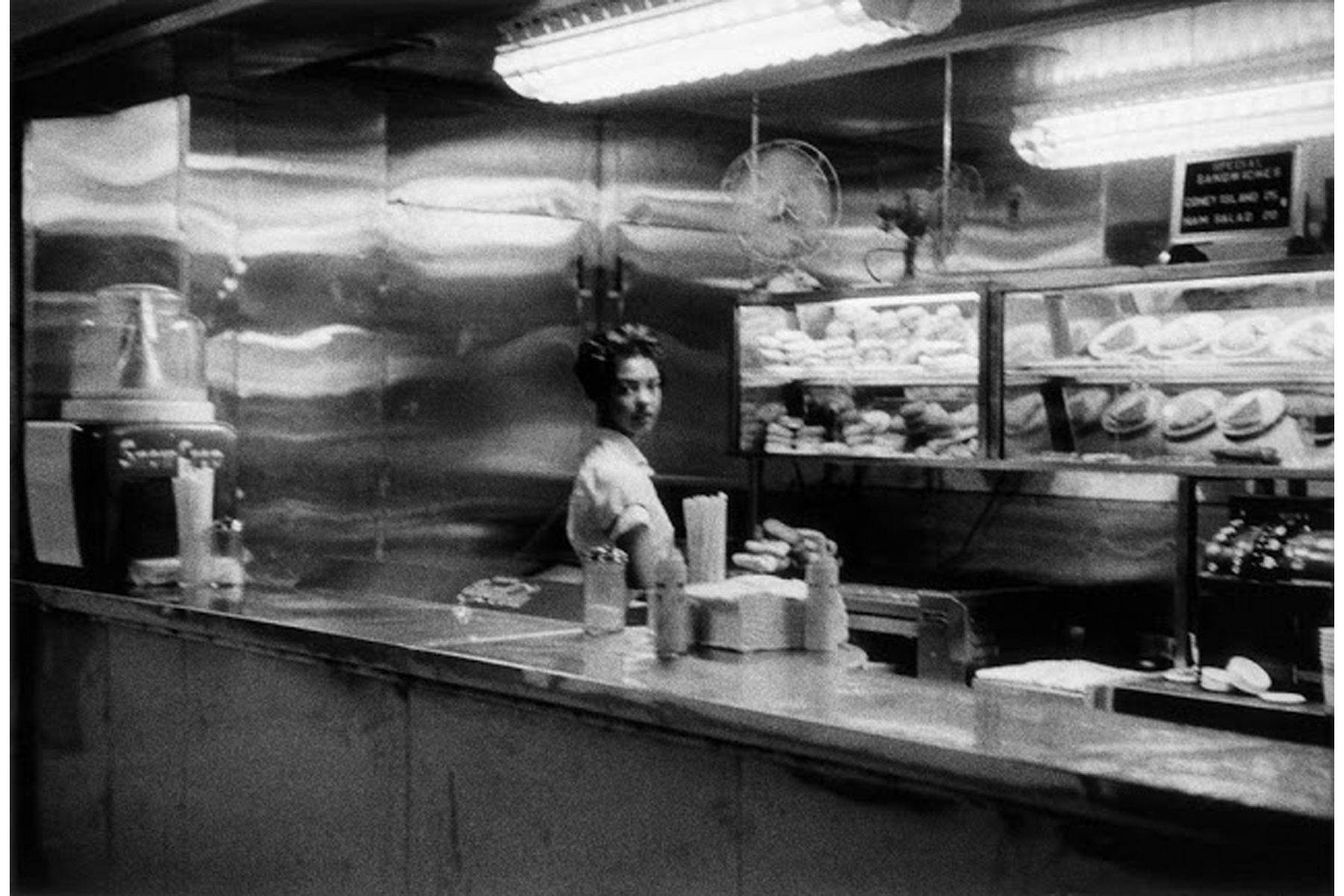 Why did all these artists make coffee a subject of their artwork? We could say it is because they liked it, because it was part of their daily routine, because it shows the culture of place. That is how art begins; when somebody focuses on a subject and does not take it for granted, their attention gives that subject importance. Of course you will find a lot of definitions of artists, paintings or sculptures, but there is one definition of the Oxford dictionary which I really liked: "A skill at doing a specified thing, typically one acquired through practice." Isn't making coffee such a skill?
Let's take the often over-looked barista. A barista tries to learn a skill at doing a specified thing typically one acquired through practice. You can not become a barista without practice, just as you cannot become an artist in one day. I think all of us trying to make the perfect coffee with only one attempt have realized that making coffee is more than that. You can call it a craft. You also never stop learning when you work with coffee; there are always new techniques, new machines and new coffees that arrive that question our skills every time. So there are definite similarities there.
Next, what is the piece of work that is produced by a barista? Isn't it also an "artwork"? Some may say it is only a beverage nothing else, but some might agree with me that it is a bit more than that. In the last years the awareness of coffee has been raised, coffee shops have opened all over the world (I love it!) and we allow ourselves to pay a big amount of money when we go to our local coffee shop - money our grandparents would never have paid for a cup of coffee.
It seems that the kind of coffee we are drinking has become more important to us. It has become more a lifestyle choice of where and how we drink our coffee. I think we can all agree with this. The moment of this enjoyment means a lot to us, that is why we go to a coffee shop in the morning or invest in home coffee brewing tools instead of just boiling water and using an instant coffee to be awake. I have had the privilege of tasting a coffee valued at $500/Kg (crazy I know!). These are specialty coffees which have been treated with a lot of care. I must say that this coffee was delicious, I certainly cannot afford it every day, but I will always have it in my memories. It was a piece of art for my palate. People take the same care with food. Creative restaurants are popping up all the time and we love them, because they touch our senses, they inspire us, they surprise us and sometimes they also entertain us.
In my opinion a cup of coffee is something incredibly beautiful. A good cup of coffee can make us smile, can provide a great deal of comfort. And let's be honest, while latte art does not change the way our drink will taste, it can change our perception of the drink. We love it, our eyes love it. A heart in a cup served by a passionate barista, can still make me smile even if I have poured a million hearts myself and judged a lot of them. Latte art has been used the world over to market all variations of espresso machines and cafes, because people connect it in their brain with good coffee. Aesthetics are important to our experience of coffee. I am a big fan of beautifully designed coffee shops, because to me they are like a piece of art not only regarding interior design- very often extremely creative and made with love and little money. Sounds like young artists, no?
And then there is a contentious, but not less relevant aspect of art nowadays. Social Media. We call the people who have a big group of digital followers, influencers or Social media artists. Social media tries (sometimes insincerely) to capture the beauty of a moment and this has transformed the cup of coffee- which in reality has just a few minutes existence in our on-going lives, but which is given another life by being shared to people all over the world. I don't want to start a discussion about the relevance of social media at this point, but I think we can agree that Social media has a huge influence nowadays. Did you know that coffee and avocado were the most Instagrammed food and beverage in 2016? Artfully curated cups of coffee are taking over the digital world.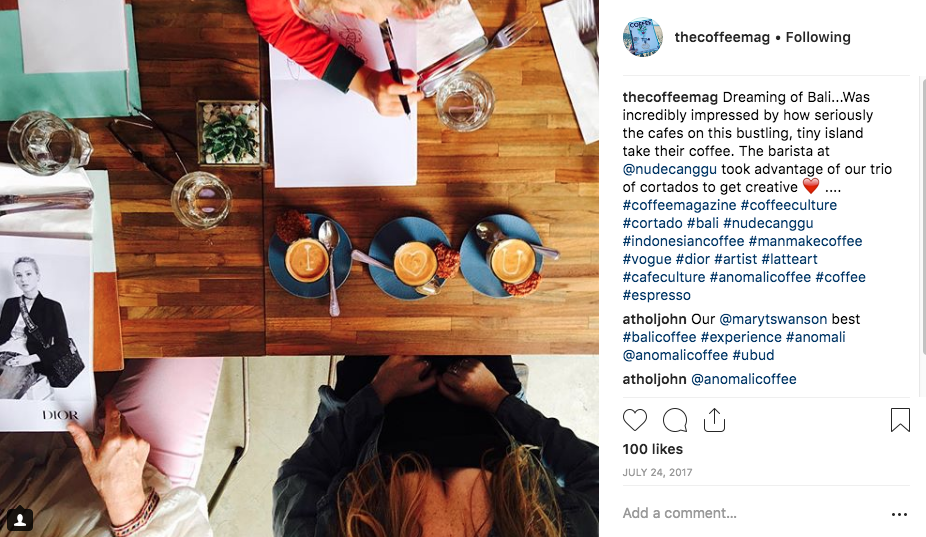 So let's come back to the question: is coffee art?
I would conclude that coffee is more than just a beverage, it may not be a piece of art which remains for 200 years, but it is a small piece of art in our day, it makes us pause, look up, appreciate the beauty in our cup and our surroundings. I think we can agree that usually the more knowledge, passion, quality and skills you put in a cup of coffee, the better it gets. And then it starts becoming a piece of art to me. And much like art, sometimes you may not understand all the parts to it, but you can appreciate all the work that has gone into it. Enjoy your next cup of coffee!
Got something to say? Then leave a comment!
---
For the Foodies: Lust Bistro & Bakery
Tuesday, 18 September, 2018
Mmmmm. There is no better accompaniment to amazing coffee than freshly baked goods, and when we chatted to chef Jean-Pierre Smith we found that they take just as much care with their coffee as they do with their incredible food.
"We have a long-standing relationship with Terbodore Roasters in Franschhoek.
Having this relationship, from their (and our) infancy stages mean that we have access to their very limited/exclusive flagship blend called the MacEspresso. It is a blend of beans from Brazil, Guatemala, Costa Rica, Indonesia, Ethiopia and Colombia.
All our baristas are trained by Terbodore Coffee Roasters and assessed weekly on their skills while we also pay special attention to the grind.
It was very important to me to find a supplier of coffee beans and associated products that share my vision on craft items, where the emphasis is placed on sustainable and traceable sources and taking time to craft a unique product in small batches. I found that in Terbodore and specifically Steve Foster."
---
Situated in the folds of the peaceful Vrede en Lust wine estate in Franschhoek, Lust Bistro & Bakery is known for its sense of warmth and "home away from home" ambiance from the moment you walk in. This year marks a milestone for one of the winelands' most enticing bistro and bakeries, as the 2015 KLINK Awards "Beyond Expectations" winner celebrates their fifth anniversary.
To commemorate this occasion, Lust Bistro & Bakery boasts a new look and feel following full refurbishments of the restaurant, whilst introducing a premium limited edition Vrede en Lust wine which accompanies the new bistro dinner menu launching on 14 September.
Loyal patrons will be delighted to hear that in addition to the new bistro menu, LUST has extended their trading hours by offering a dinner service every Friday and Saturday until 10pm. A micro greens home-grown display accompanies the fresh and uncomplicated dinner menu offering six starters, six mains and four desserts alongside a selection of the finest wines.
The aim of LUST's refurbishments was to improve the acoustics and showcase a more modern, cosy and sophisticated ambiance. Jean-Pierre's famous daily blackboard specials remain a staple amongst the fresh, natural greens and earthy décor and furniture pieces in the bistro.
"We value every customer that has walked through our doors and supported us over the last five years. In honour of our appreciation, we've tried to exceed any expectations with our renovations and reimagined menu while staying true to the familiar atmosphere we all know and love; offering more than just a destination but an unforgettable experience," says patron chef and baker extraordinaire, Jean-Pierre Smith.
Further to the fifth year commemorations, the estate have released a limited edition "LUST Bistro & Bakery and Vrede en Lust" Riesling produced in a typical German Kabinett style. With an off-dry residual sugar, the fruit of this highly terroir expressive cultivar is sourced from the Vrede en Lust Elgin farm, Casey's Ridge. Most Rieslings are consumed when they are young showing the most aromatic characteristics. This crown beauty is best paired with spicy foods and curries, and due to the well-developed yet elegant off-dry style it is also served well with seafood such as prawns, lobster and crayfish.
For more information and to make a reservation contact 021-874-1456, reservations@lustbistro.com or visit www.lustbistro.com.
Got something to say? Then leave a comment!
---
Romeo Chimunya: SA's AeroPress Champion 2018!
Thursday, 13 September, 2018
Romeo Chimunya of Tribe Coffee was recently crowned the 2018 winner of the South African leg of the World AeroPress Championship. We caught up with him afterwards to find out more about his victory…
How did you feel in that moment?
"I was gobsmacked. I still can't believe it; I can't believe that I won. The feeling is awesome, indescribable!"
What's the one thing about competing that you enjoy the most?
"I love competing against the best, and wanting to beat them, even though it's so nerve-racking."
Can you tell us about the recipe you used and your process?
"First off, I used the inverted method. You add 35g of coarse freshly ground coffee to the AeroPress. Wet the Filter. Then, add 100 ml of 84ËšC water. Let it bloom and stir for 30-40 seconds. Then add about 20 ml more. Put on the filter, flip, and press. Then I added 100 ml of water to the final brew."
As the Head Trainer at Tribe Coffee, what does your job involve?
"I train all of our customers; from the Baristas to the Managers. Both in our Training Room and in their respective shops. I also visit all our clients and check that the coffee is tasting as awesome as it should and that the equipment is being maintained. I love working with people."
How did you prepare for the Championship?
"The trick was that I didn't prep too much. I found a recipe that worked for this coffee and stuck to it. I've found that you can over prep and then it becomes a head game. You start doubting everything you have worked on. Competitions are a real mental challenge."
You've been competing at SCASA competitions for years – was this one any different?
"Absolutely. This competition was loads of fun and a lot less stressful. People didn't take themselves too seriously."
Did you enjoy the competition format? What was expected of you?
"Very much. I was expected to make a great tasting coffee, and it seems like I did!"
You'll be competing in the World AeroPress Championship in Sydney in November 2018. What are you most looking forward to?
"It has always been my dream to share the stage with the world's best coffee lovers, be it Barista champs or AeroPress champs. I want to use that opportunity to learn and expand my understanding and knowledge of the brew we all love – coffee. I have read that Australia is beautiful; I am really looking forward to seeing some of the country and exploring its great coffee scene!"
More than 60 national champions will travel to Sydney, Australia for the 2018 World AeroPress Championship in November, each trying to brew the world's best cup of AeroPress coffee. We wish Romeo Chimunya the best of luck!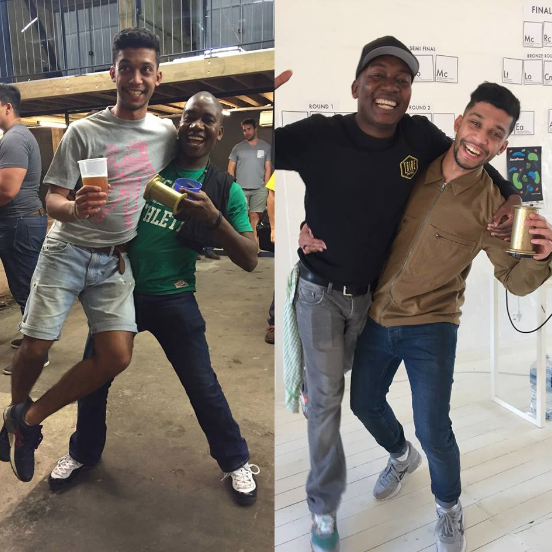 Got something to say? Then leave a comment!