Barista of the Month - March
Thursday, 1 March, 2018
Got something to say? Then leave a comment!
---
Feel Good Story: Community Comes Through for Coffee-on-Wheels
Thursday, 1 March, 2018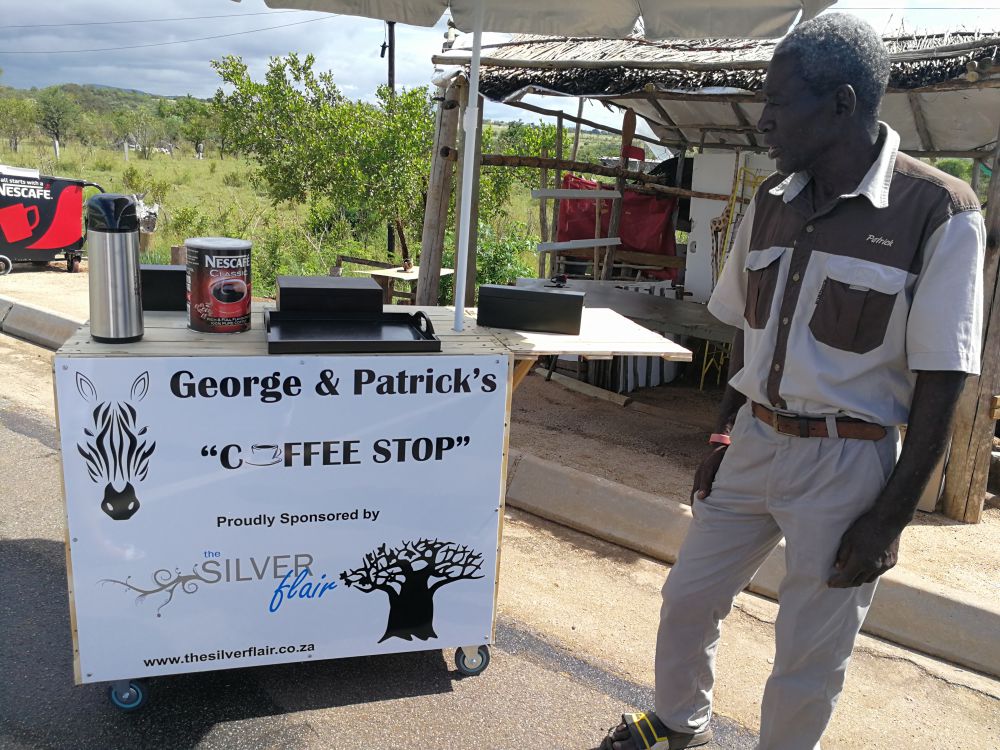 Community Comes Through for Coffee-on-Wheels
2017 ended on a somber note for Patrick Khoza (58) and his cousin George Matukane (70) – familiar faces to anyone who's entered Kruger National Park through Phabeni Gate on an early morning. The enterprising duo had been running a coffee stall for a few years, serving instant cappuccinos, coffee, tea and hot chocolate to the queues of cars waiting to enter the Park, and it was always a welcoming sight for visitors to see their friendly faces first thing in the morning.
Unfortunately, a devastating hailstorm destroyed Patrick's entrepreneurial endeavour on 31st December 2017 when the storm struck not only his business, but his home as well. Fortunately for Patrick and George, a good Samaritan took their plight to heart, and called on the community to come together. Lize Bester was there on the day that Patrick Khoza's livelihood washed away…
"His coffee is made with so much love and care, and we left him in the early morning with a light heart. I thought to myself, 'What a delightful gentleman'. Late afternoon, we returned and found utter devastation at Phabeni Gate. It was horrific to see that this dear old Madala lost everything in a fierce and widespread hail storm. It ripped apart everything and what stood upright was drowned in a flood of storm water. He lost his business, his little house…everything, except his faith. Patrick said to me, 'Thankfully my God will always provide'. That coming from someone who just has lost everything and had no place to sleep that night – it humbled me."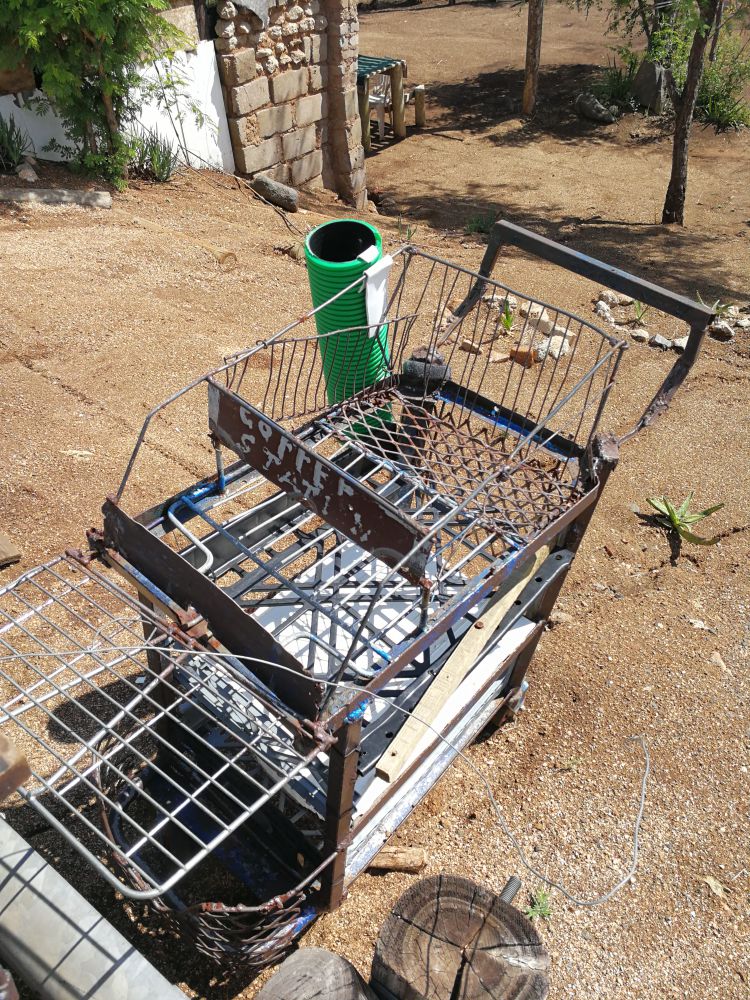 How coffee brings people together
Patrick started his coffee business to put food on the table for his family, and he's inspired many who drive past to stop and support his entrepreneurial spirit by enjoying a hot beverage (served with a smile) in the comfort of their car. He started small and worked hard to make a success of his small business, and this inspired Lize. She promised Patrick she would help him to get back on his feet again.
Lize took to Facebook to share Patrick's story and started a PayPal account for people to contribute towards building materials to rebuild the house that Patrick and George had shared and resurrect their coffee station. Soon enough, the donations were trickling in, from a water tank, to coffee cups and lids, tea, coffee, sugar, teaspoons, and even clothing.
According to Lize: "He said he is blessed beyond his imagination. They are super thankful for all the love and care they've received and they can't get their heads around it that we are going out of our way to help them. George asked me to thank all the angels who made donations. He can't thank you enough. As Patrick said, it's like a tree that grows in the ground; the one can't be anything without the other."
Bronley-Robyn Gover was one of the first people to answer Lize's call for help. Her company, The Silver Flair, sponsored a new coffee station on wheels for Patrick and George, custom manufactured for them, which can be rolled up and down the line of cars queuing at Phabeni Gate. Patrick and George were overwhelmed with excitement thanks to their brand new mobile coffee station, complete with a bright blue umbrella and beautiful wooden containers for their tea, coffee and sugar.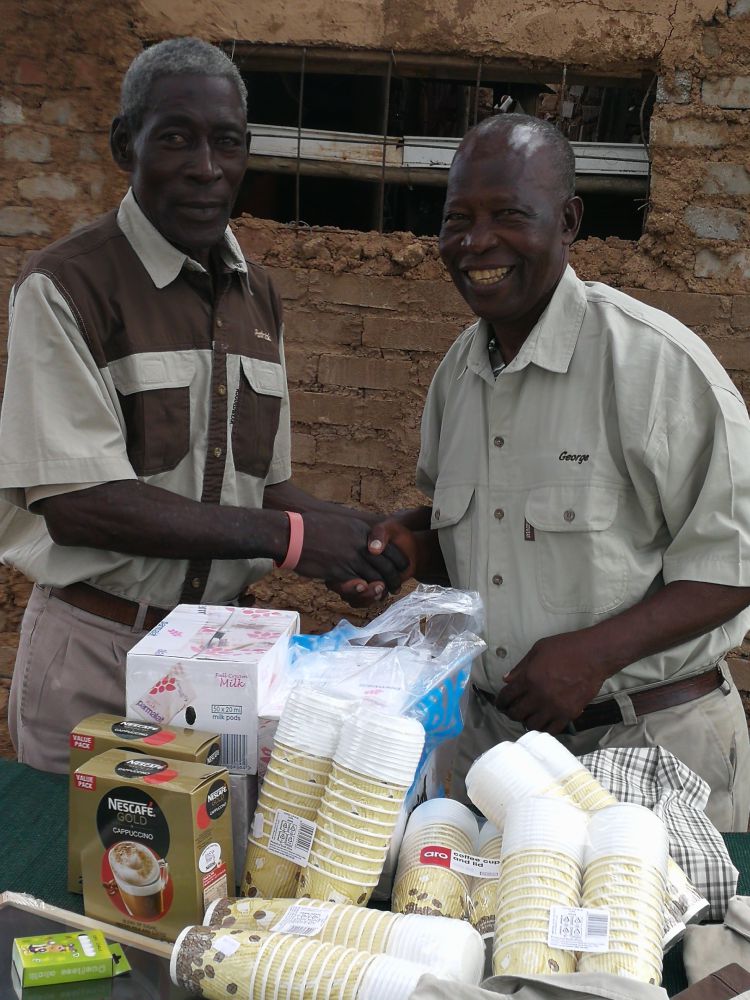 Supporting the Kruger barista
Lize Bester believes that Patrick is part of the magic at Phabeni Gate, "showing the world what an awesome place South Africa actually is and can be". Does Patrick even know how far his influence has spread, and just how many lives he has impacted with his work? We received this email recently reinforcing how much value the community places in Patrick and George's venture:
"We drove from Hazyview through to Phabeni Gate, and lo and behold on arrival there was this wonderful coffee entrepreneur with his mobile coffee station ready to provide us with our early morning coffee fix, together with his proud enthusiastic huge welcoming smile! He was so proud to serve us Nescafé and brown sugar sachets and long-life milk! Wouldn't it be wonderful to see someone coming forward to offer to take his offering to the next level by upskilling him to become a barista, by providing him with the training and the appropriate mobile equipment?" – Simon & June Holland
If you're inspired by Patrick's life's work, and want to make a difference, email Lize Bester on eeqbester@gmail.com or make a donation on PayPal using the same email. And remember, if you're travelling to Kruger National Park, be sure to stop and buy a coffee at Phabeni Gate. Patrick and George's positivity and service with a smile is bound to brighten your day.
© Thank you to Lize Bester for the photos!
Got something to say? Then leave a comment!
---
SCASA Nationals Results: Three New Champions! (Plus The Afterparty!)
Tuesday, 27 February, 2018
We were pretty consumed by the SCASA Nationals last week, with good reason. It was an incredibly busy and successful week and at the end of it there were three new Champions.
Huge congratulations must go to the three gentlemen who will represent South Africa at the World Coffee Events Championships across the globe.
If you want to watch any of the performances, Coffee Magazine sponsored the live feed on Facebook during the event, you can find them all here.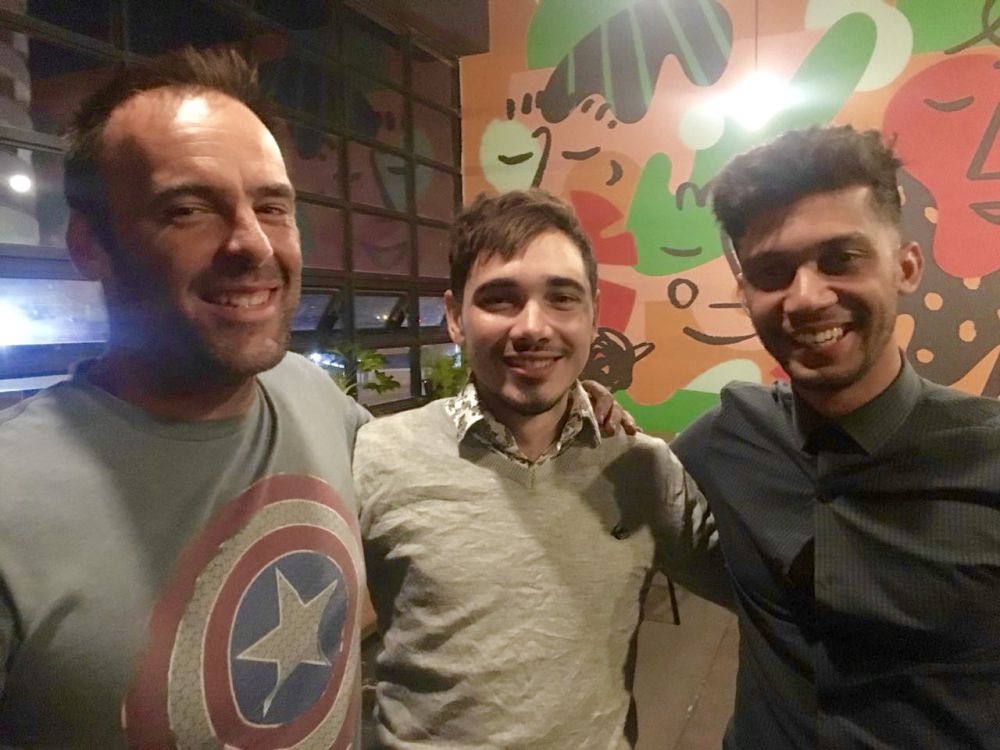 Barista Champion: Winston Thomas - Independent
The 2nd time in a row that Winston has taken this title and he was certainly in it to win it. He is determined to make his mark in Amsterdam in June later this year.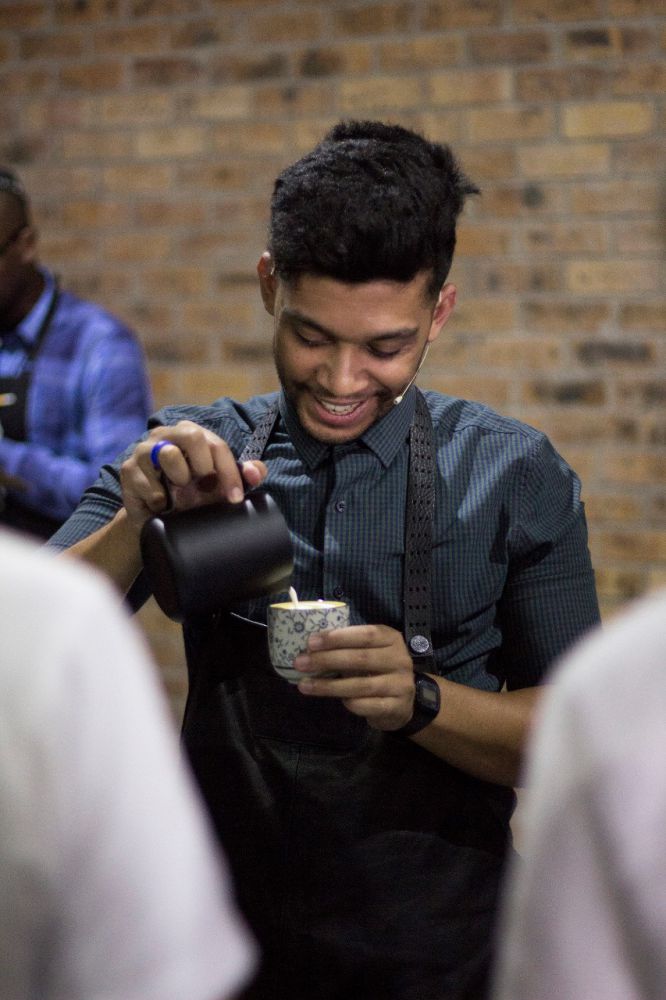 Photo by Justin Groep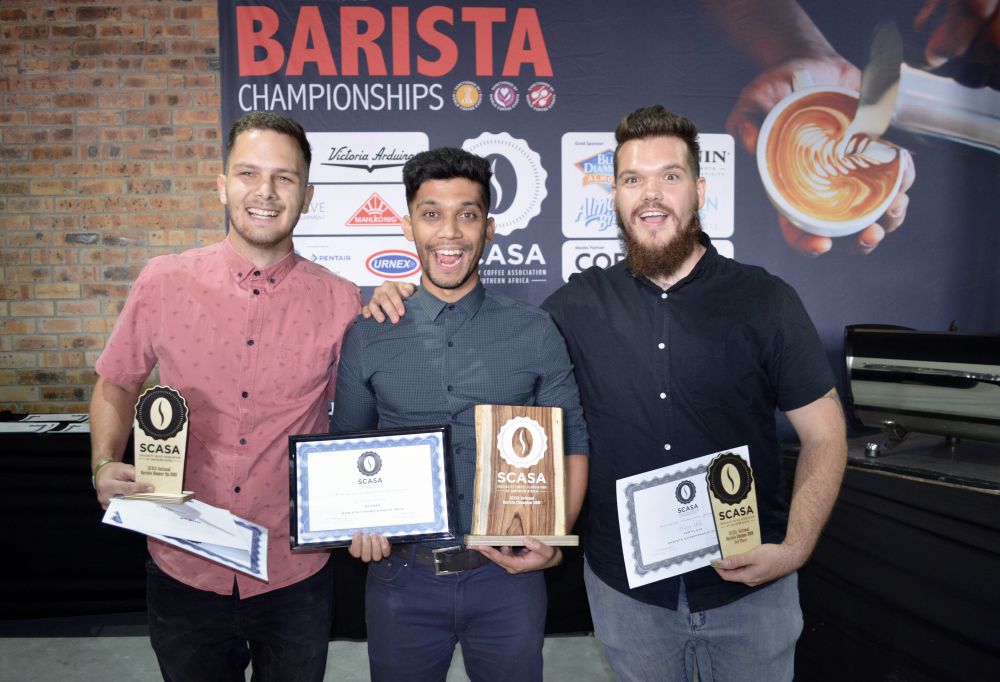 Winston Thomas, flanked by Neil Gouws (Left, Runner UP) and Harry Mole (Right, 3rd Place)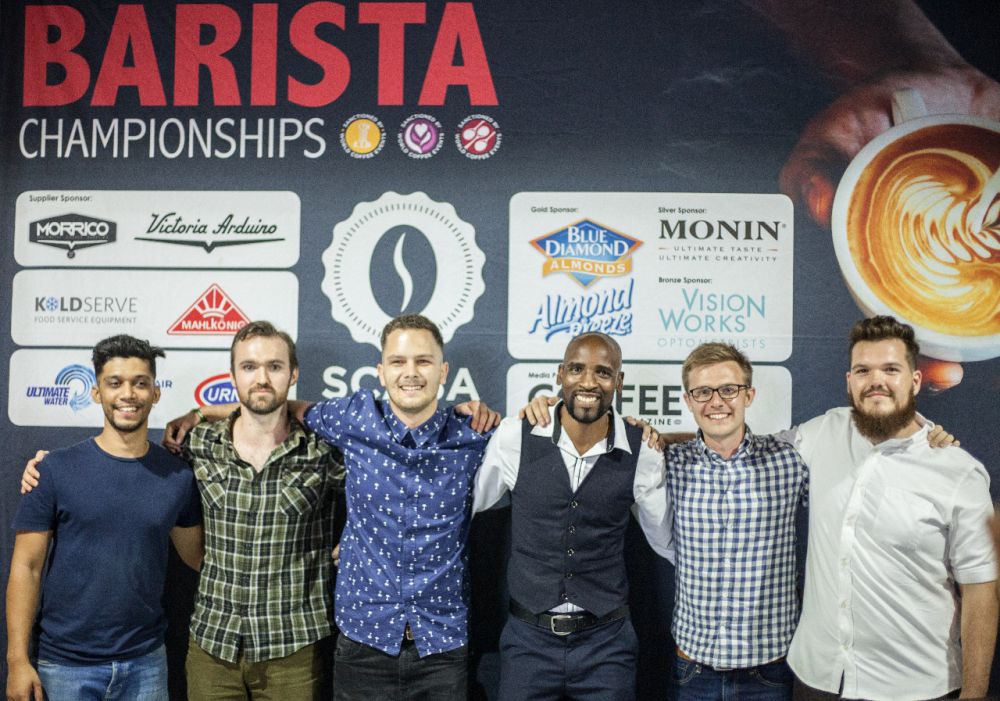 Photo by Erin Wulfson
Cup Tasters Champion: Donovan McLagan - Urban Espress Coffee/Cabal Roasters
This is the 4th time that Don has won this discipline and he has it down to a fine art. His goal is to reach finals in his 4th attempt on the World Stage. We are excited to see how he does in Dubai in September.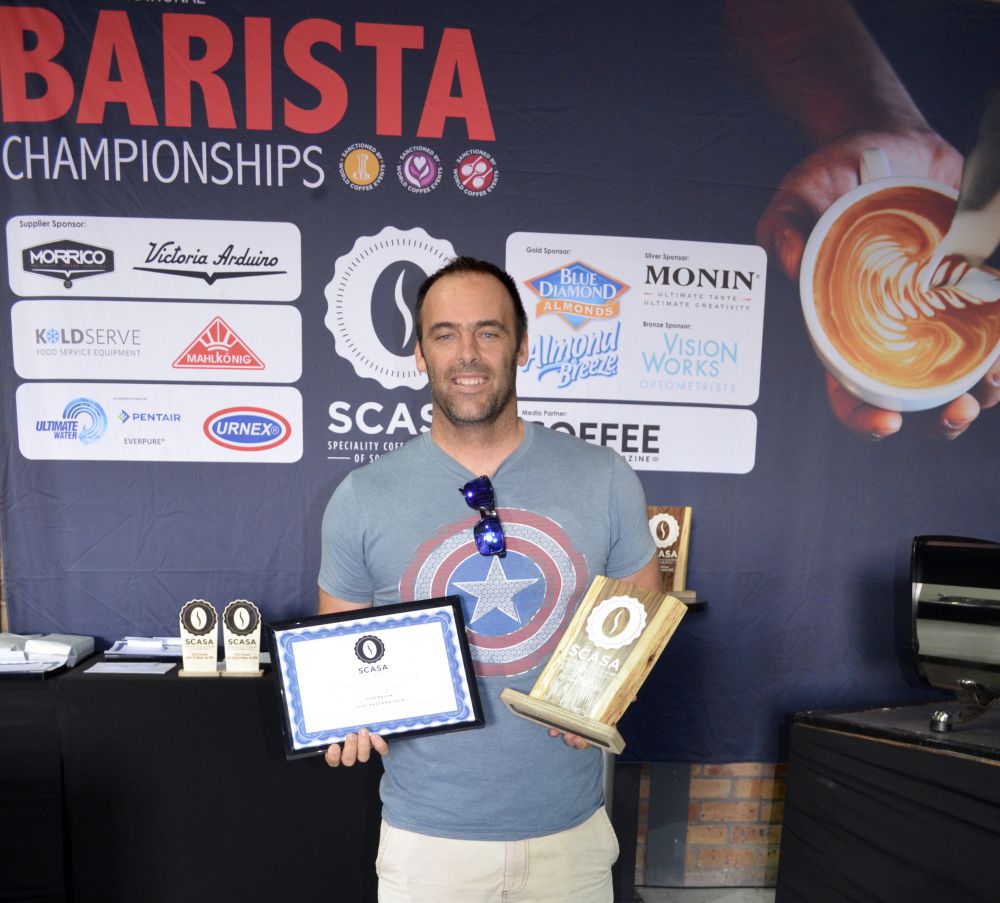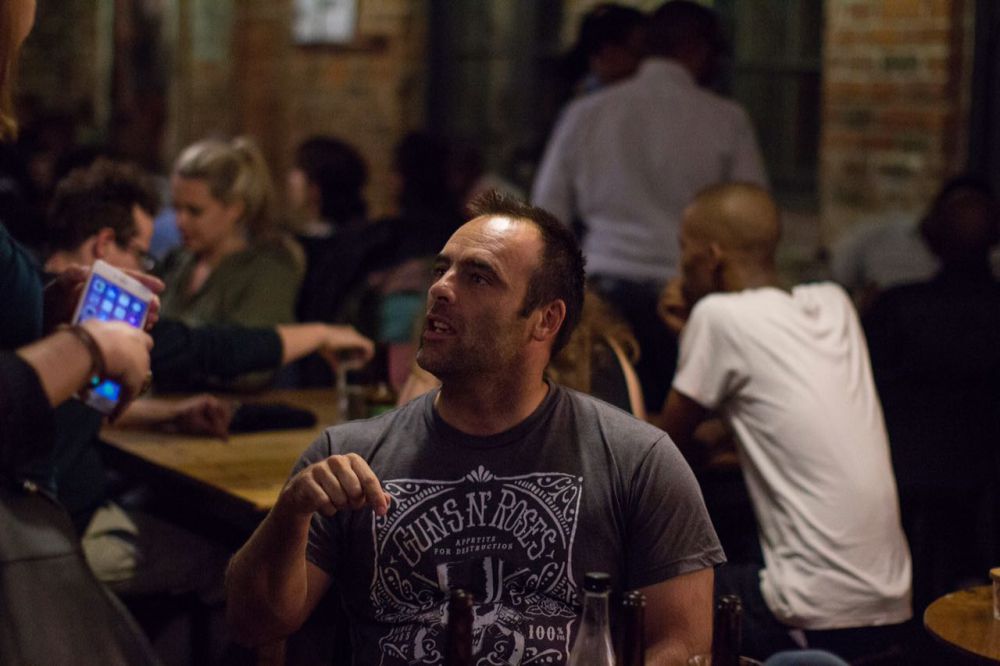 Photo by Justin Groep
Latte Art Champion: Christopher Abrahams - Ciro Beverage Solutions
Christopher had a rocky start to his weekend going over time in the Barista Championship, but he pulled his nerves back to make the Finals of the Latte Art and then on to become the champion in a hard fought final against the wonderful Nigel Kamhanda from InFood Coffee Society. Chris will travel to Brazil to represent SA in November!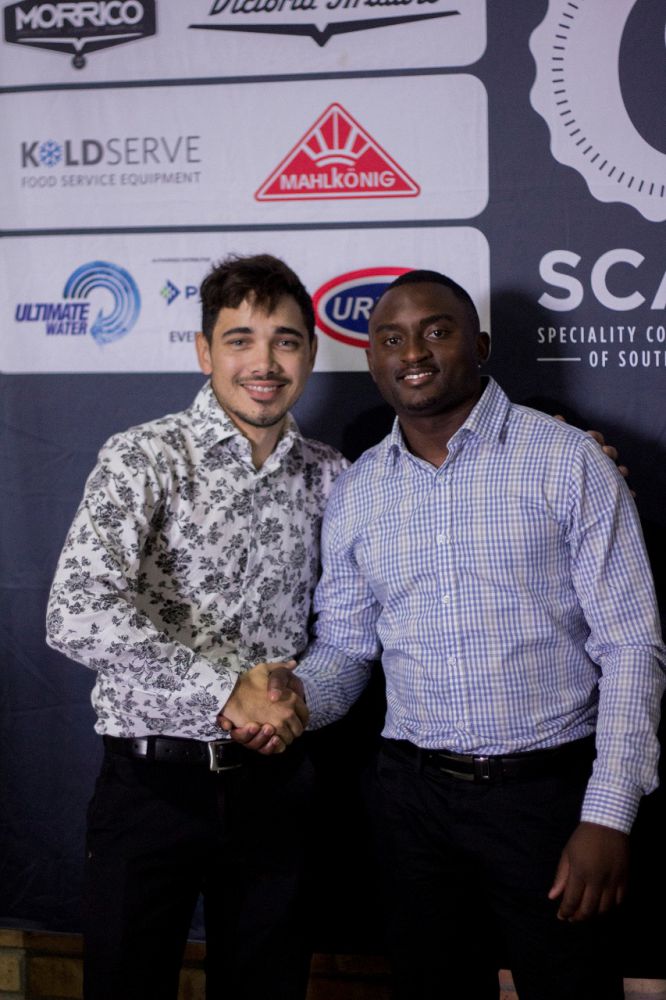 Photo by Erin Wulfson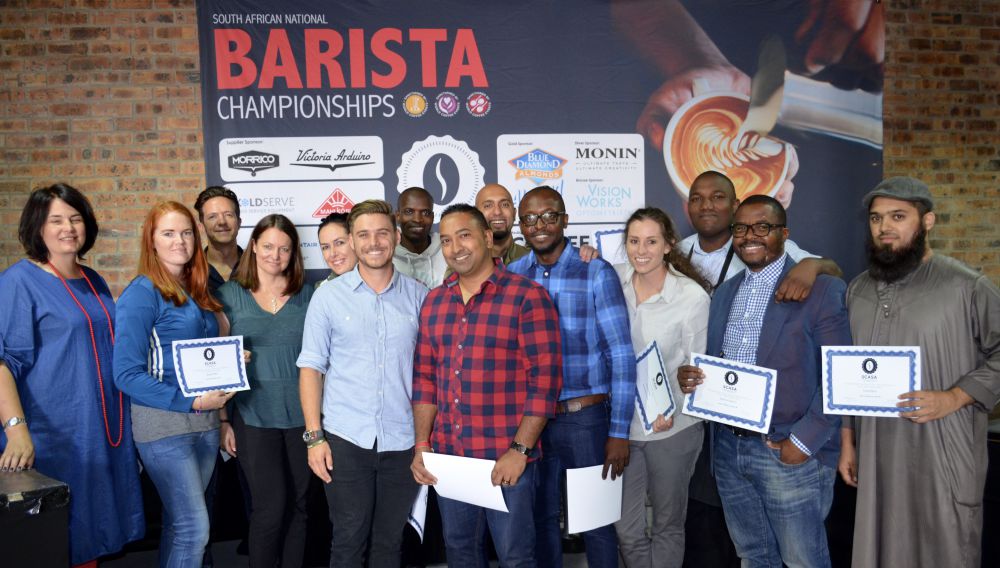 The incredible and selfless judging panel! Well done to all involved!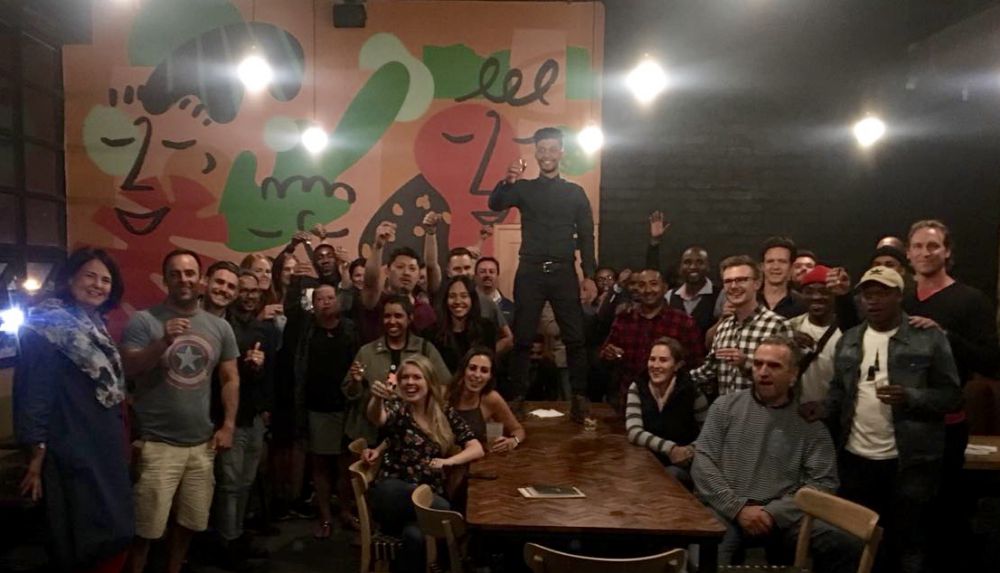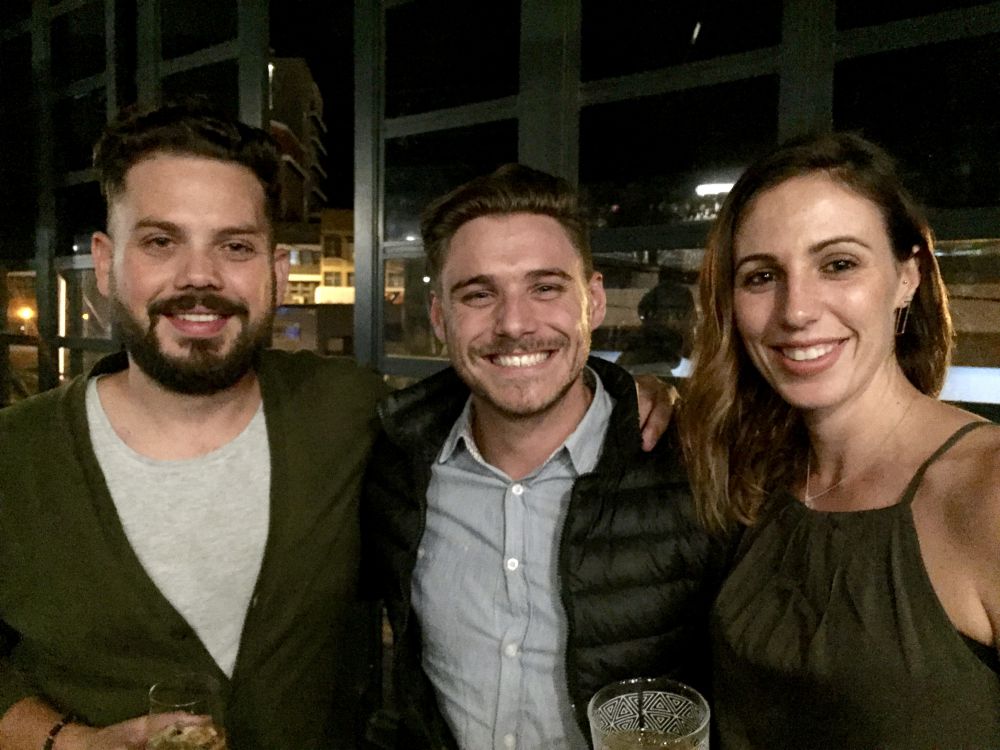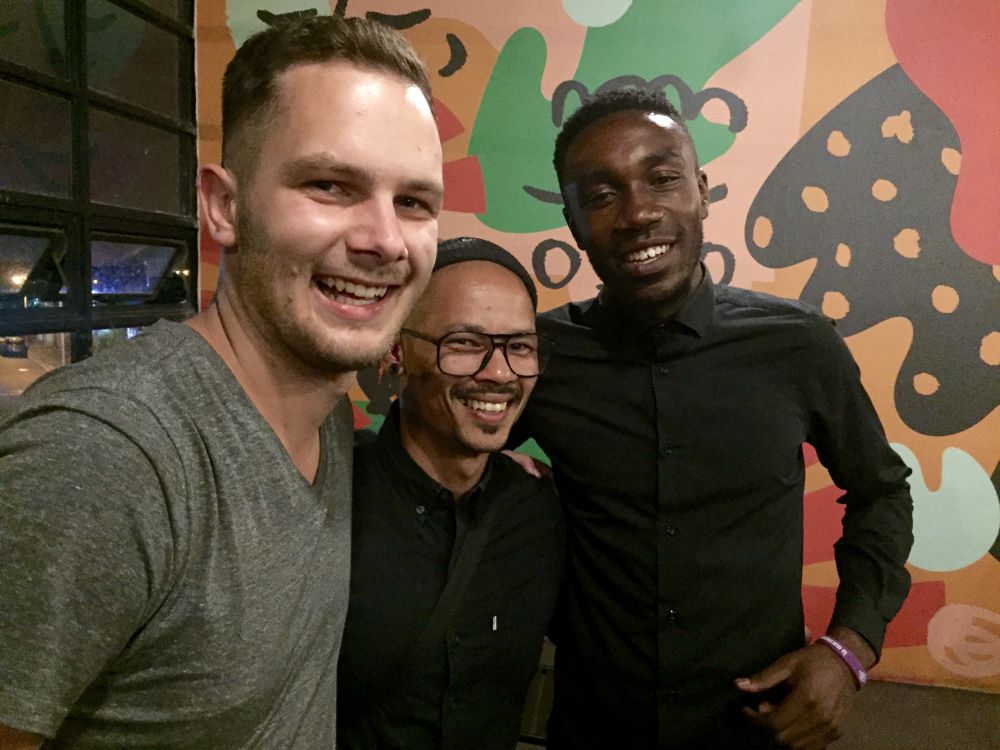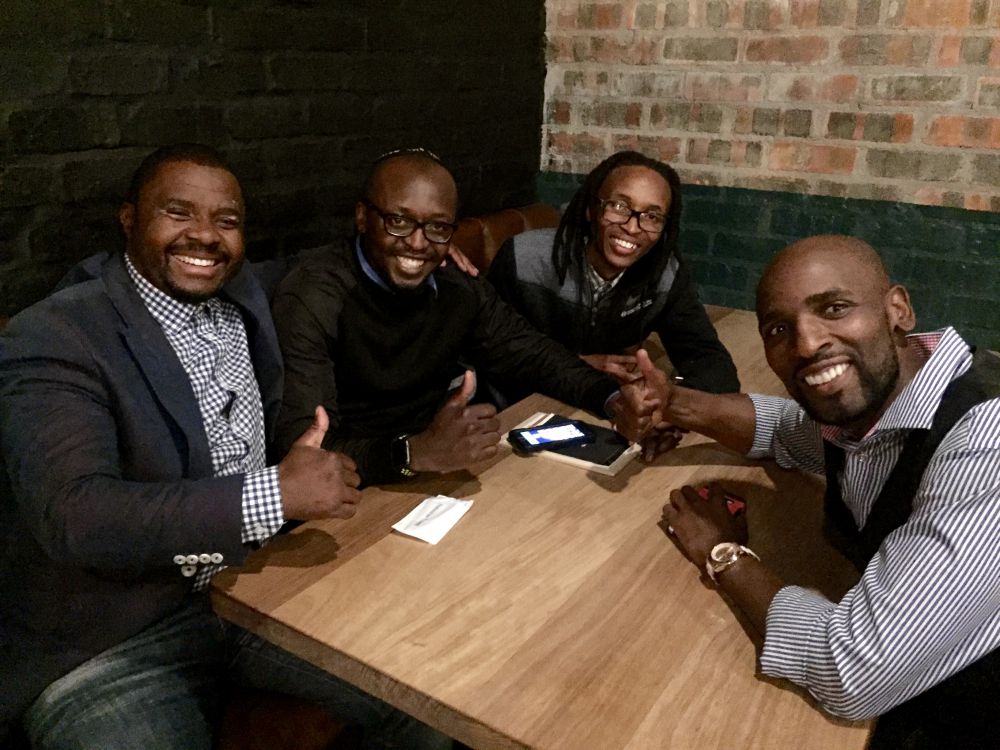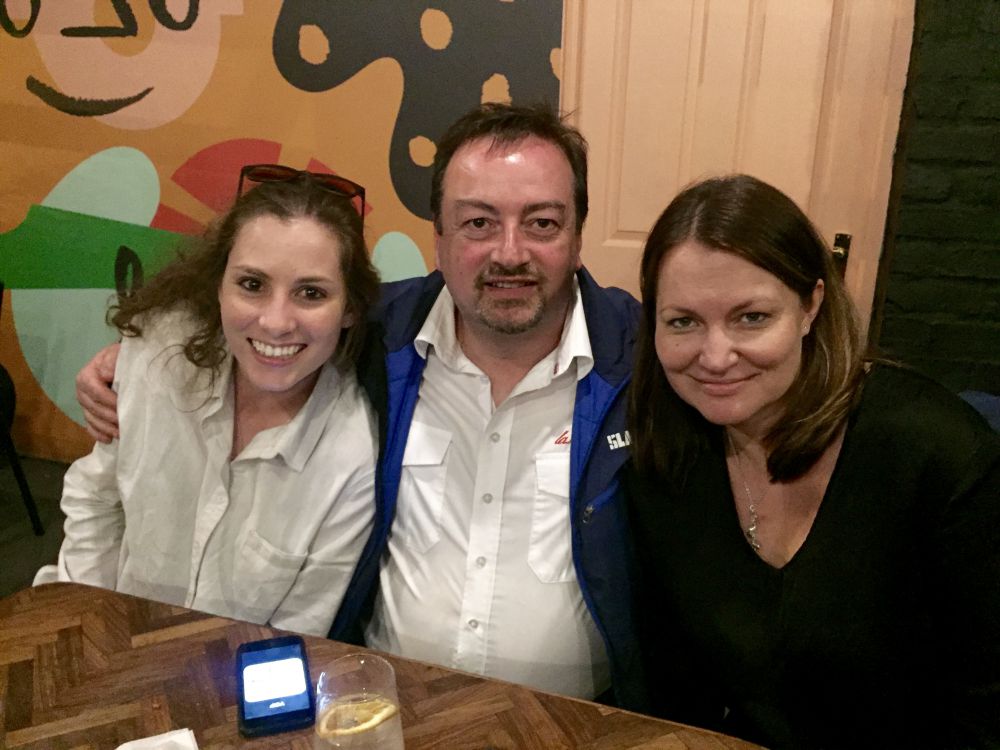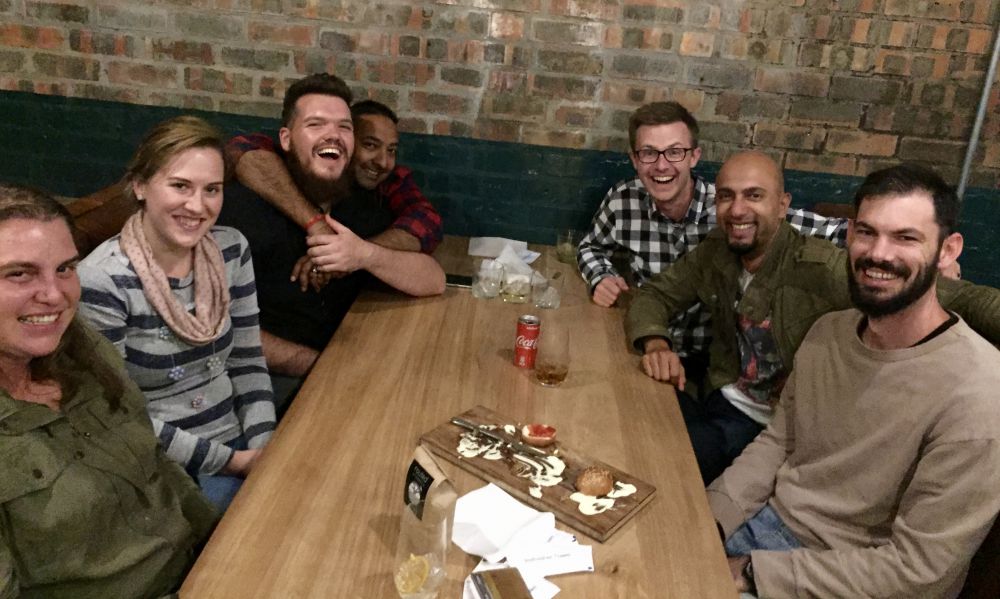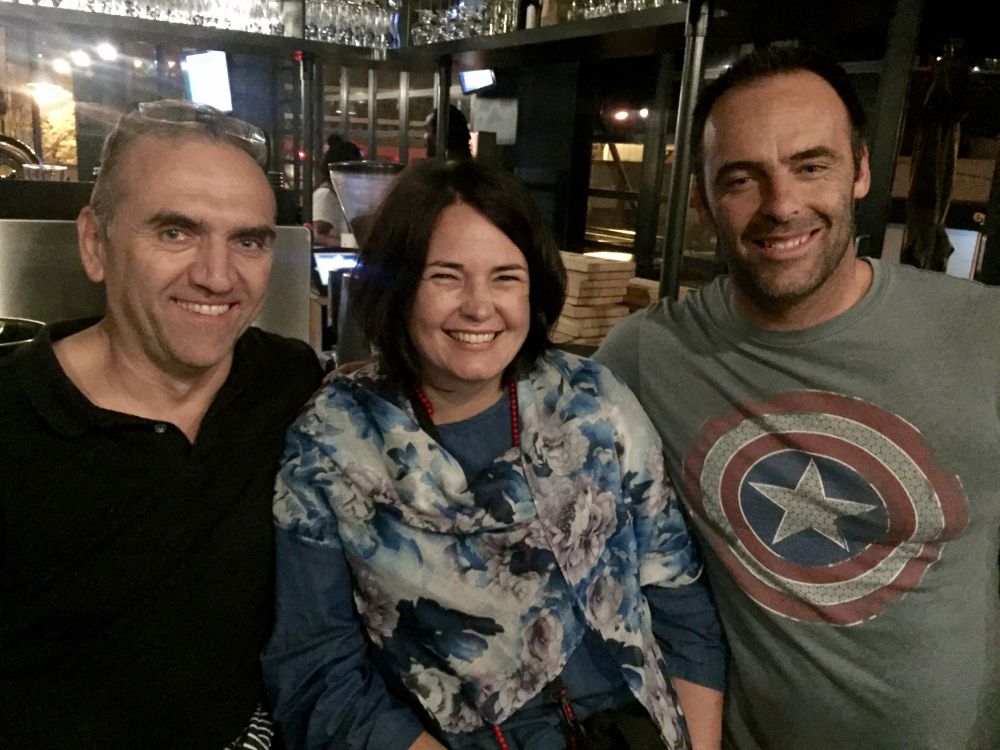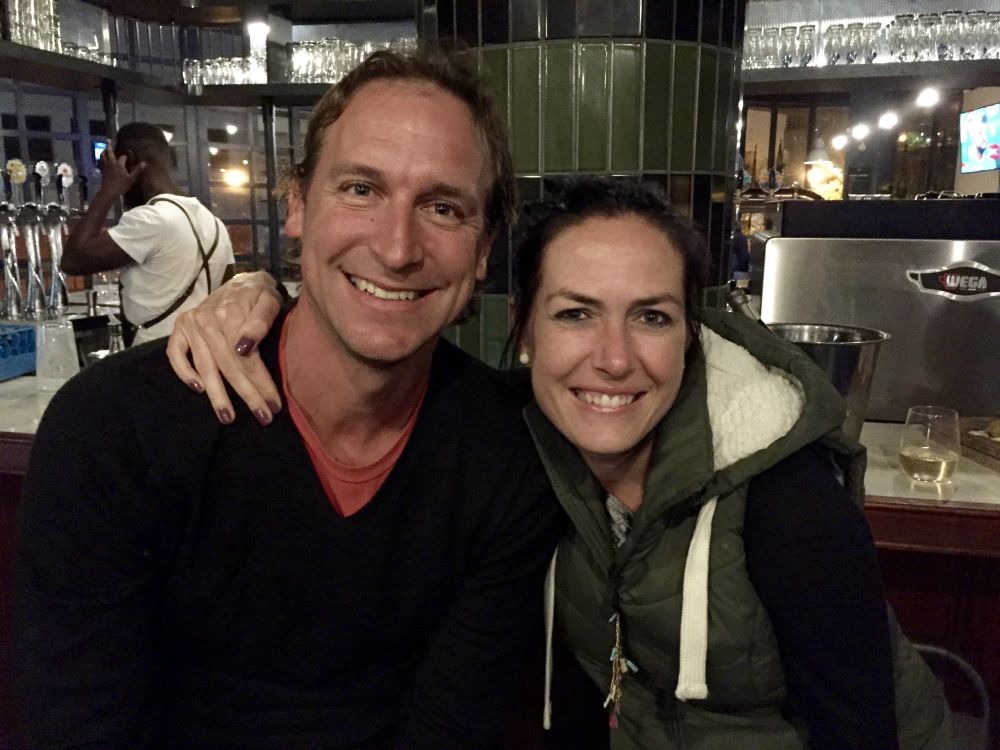 Got something to say? Then leave a comment!
---
Cafe of the Week: Jason Bakery, Greenpoint
Tuesday, 27 February, 2018
Jason Bakery, Greenpoint
83 Main Rd
Green Point
Cape Town, WC 8051
---
The legendary Bree Street Bakery lives on, never fear, but the new Jason Bakery in Greenpoint is a damn fine addition to the family.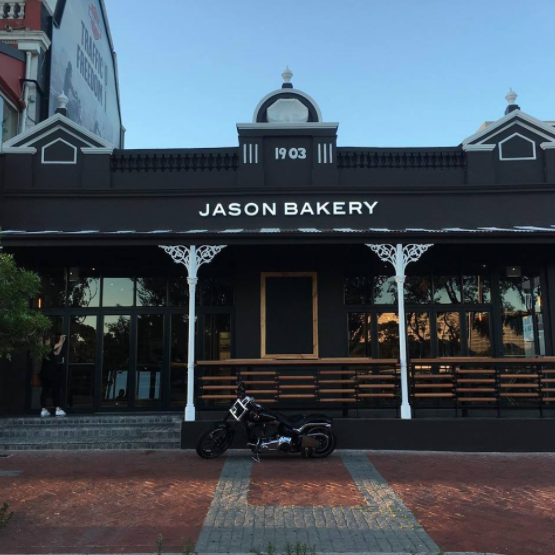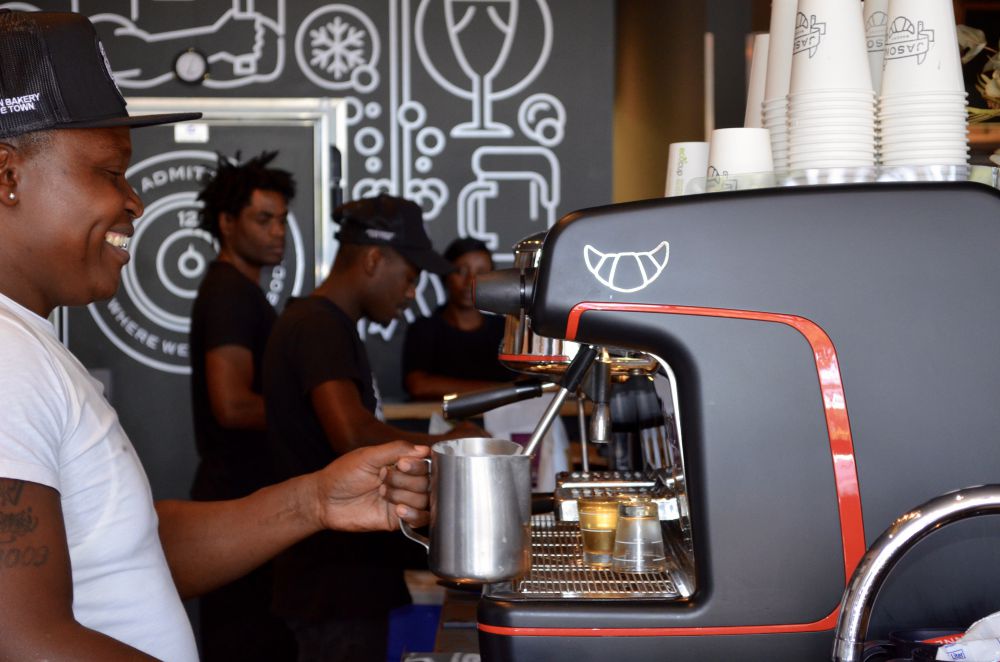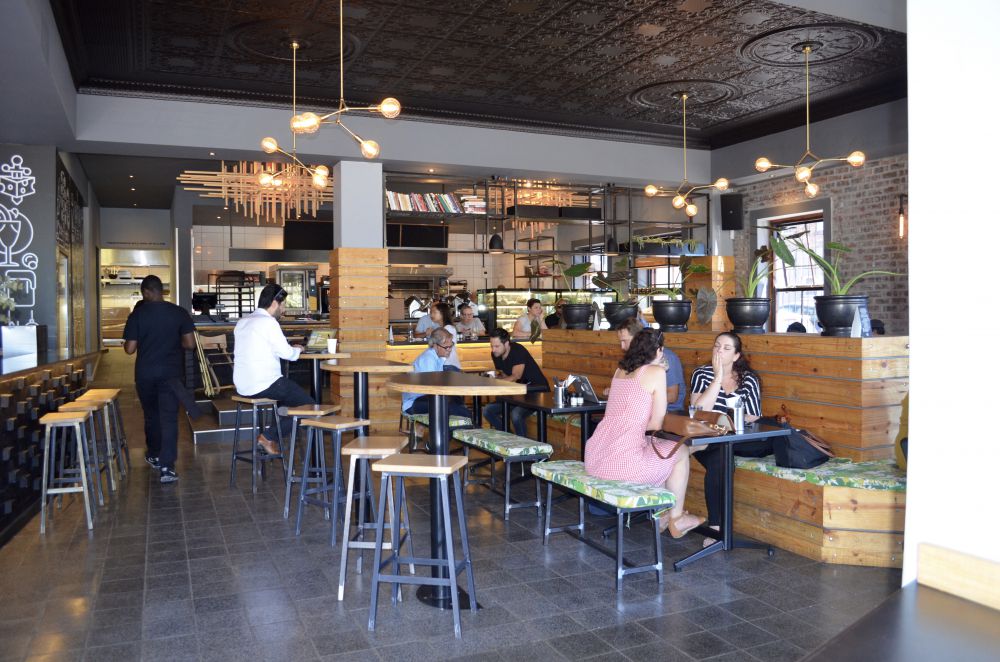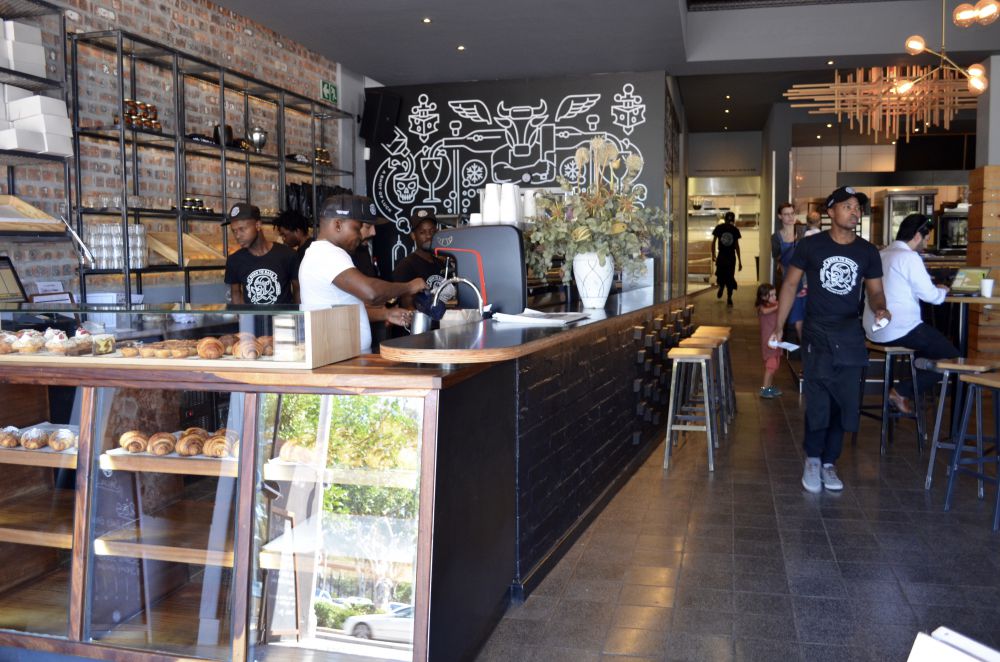 Christopher and the rest of the team looked after us in a big way when we popped in after the lunch rush. Their 'Salvador' Nicaraguan coffee was smooth and delicious and the lunch options were ever so tasty, not your average sandwich, that's for sure. We tried the Bap (pictured below) and the Toasted Cheese and Slow roasted Tomato, because I'm a sucker for a well-executed grilled cheese sarmie. They did not disappoint. We also snuck in a little beetroot and ginger flat white for dessert as I didn't have space for any of the spectacular(and famous) pastries on offer. It hit the spot and left me feeling perky even though I was so full from eating all that gorgeous bread.
Follow their drool-worthy Instagram account to keep in touch with the wild and wonderful creations they pump out on the daily. (Disclaimer: This is only recommended if you actually have access to the goods, otherwise it's just torturous really.)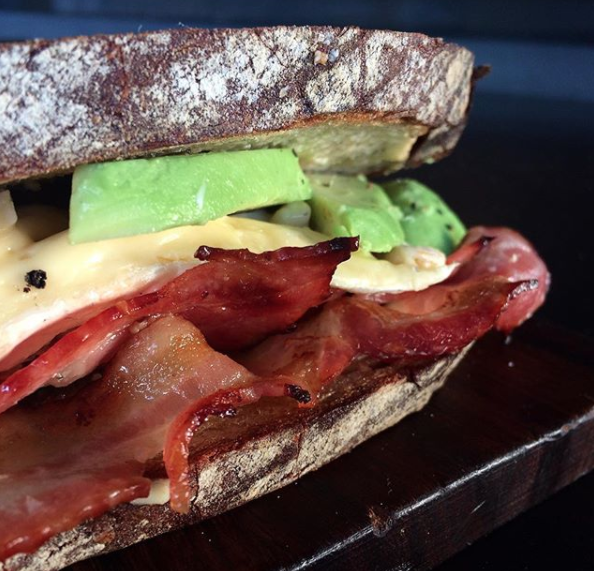 Jason's famous Doughssants have become the stuff of legends: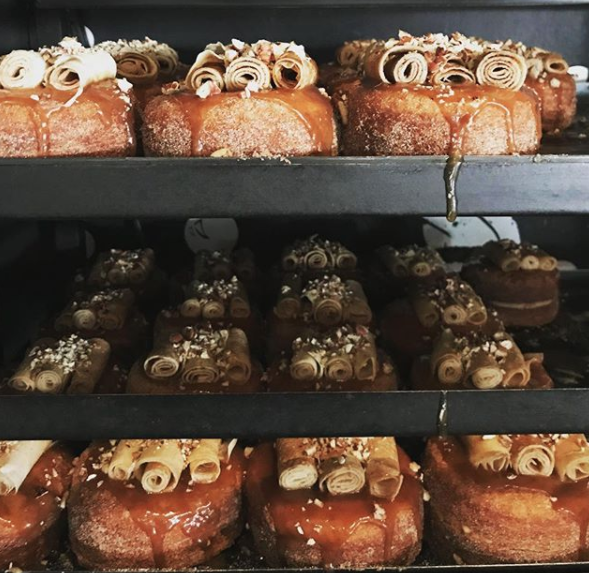 If you liked this article, then you may also like these:
Got something to say? Then leave a comment!
---
Working at your local cafe? Here are some things cafe owners wish you knew!
Wednesday, 21 February, 2018
Ground rules for the daily grind at your local café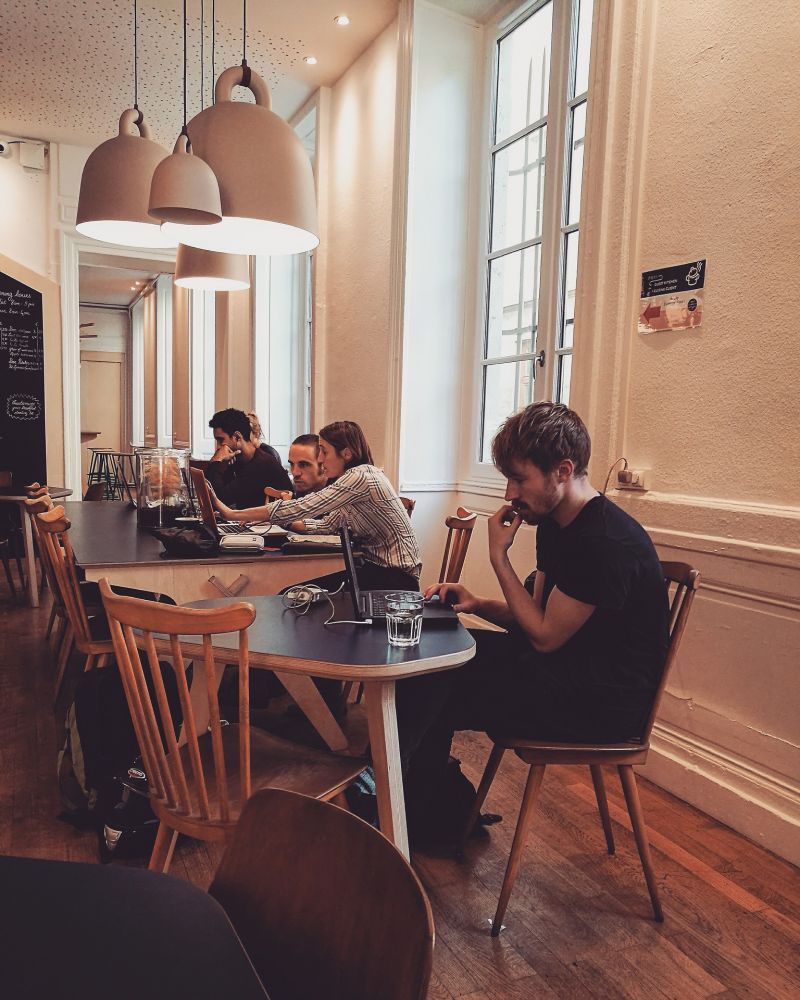 There's something about the sound and smell of a café that is incredibly soothing and conducive to focused work. It's a place to socialise, or be alone, to work, or to relax, to network, or hide out… Coffee shops are a haven for work-from-home entrepreneurs and freelancers – giving us a place to go where we can spend time in the company of others (even though they might be strangers) and feel the buzz of life (and work) happening around us.
There are a lot of unspoken rules about working from a café though, and customer etiquette isn't always considered. To support these spaces we all value so much, here a just a few things you can do to stay in the good graces of café owners and fellow coffee connoisseurs…
Show your support
Your local café may feel like your office away from home, but it's a business like any other – it's best not to take advantage of their hospitality by ordering one cup of coffee and then spending the next 7 hours drinking water. Generally, you should be ordering something every two hours or so, and that should probably include food if you're there during the breakfast or lunch rush. Remember, they're giving you a free workspace and Wi-Fi, along with the social energy that makes cafés such a great place to work. They rely on paying customers to keep them in business – show your support for your fellow entrepreneurs and business owners by making your work worth their while.
Be generous
Even if you didn't order much, your waitron is still keeping an eye on you, making themselves available when you need something. A good tip shows your thanks and appreciation, and ensures you're welcomed back the next time you visit.
Wear headphones
You might love your taste in music, but there's no guarantee that the other customers will – wearing headphones will give you that nice background buzz, as well as the focus you need to get things done. Plus, it gives you a little privacy to watch webinars or cat videos in peace.
Use your inside voice
A lot of people take calls in coffee shops, but it can get a little out of hand when everyone's shouting at the person on the other end of the line. The rule of thumb is always to take it outside or try to keep your voice down. You also don't want people listening in on your conversation – it might break some non-disclosure agreements or privacy policies.
Be considerate
Make sure you sit close to a plug point if you need to charge your devices – you don't want long cords tripping people up – especially when there are hot beverages on the move. Even better, arrive with your devices fully-charged so that you're not at the mercy of available plug points.
With great Wi-Fi comes great responsibility
Not all coffee shops offer free Wi-Fi, so when you find one that does, treat it like gold. Unfortunately, that means you shouldn't be streaming Netflix or downloading all five seasons of Breaking Bad. The Wi-Fi has to serve everyone, so respect their bandwidth limits and use it for email, Google, and digging way too deeply into the Facebook profiles of your high school enemies.
Be gracious
There are only so many tables and chairs in a coffee shop or café – if it's just you and your laptop, leave the bigger tables to the bigger groups. It's tempting to spread out, especially if you arrived during a quiet period, but rather than taking up too much space and getting the evil eye from other customers, find a compact spot away from the action – you're less likely to be asked to move.
Be kind
Treat the café owners and staff with kindness and courtesy, and you'll find you receive it back in spades. A good customer will always get great service.
Have we missed any ground rules for the daily grind? Share yours in the comments!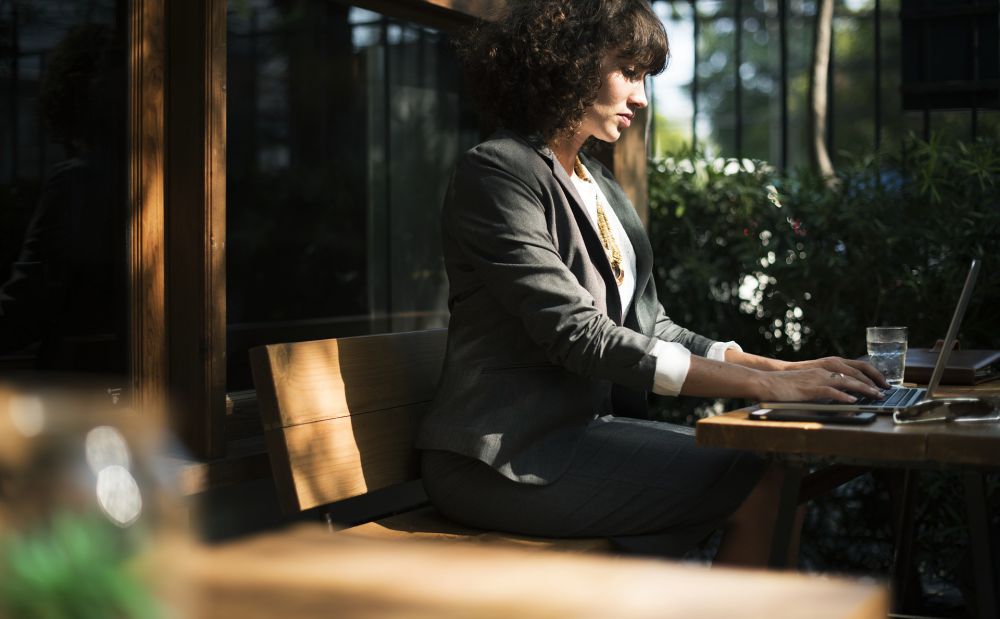 Got something to say? Then leave a comment!
---
Choose to Re-use!
Monday, 19 February, 2018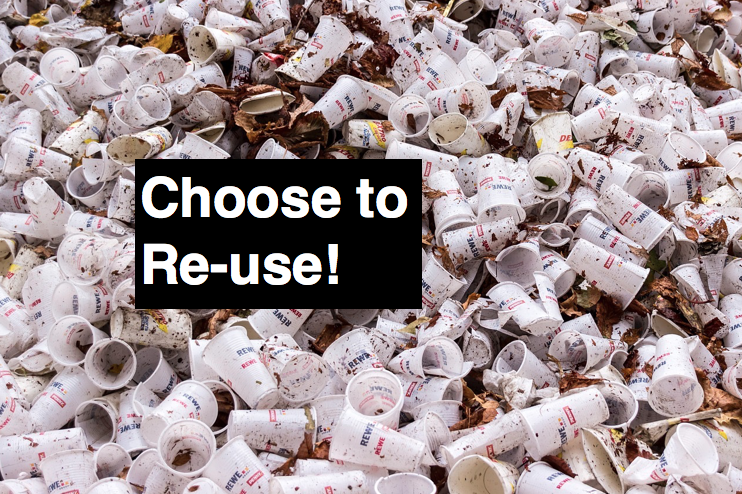 Do you choose to reuse?
With calls to institute a tax on disposable coffee cups, the UK is shining a spotlight on the environmental impact of 'coffee to go'. Apparently, 2.5 billion single-use cups are thrown away every year in the UK – and that's not even 3% of the 100 billion disposable cups thrown away every year worldwide. That's a huge amount of waste for a daily caffeine fix...
UK MPs hope the levy will encourage people to turn to reusable alternatives rather than adding to the mountain of waste, and some European countries are looking to follow suit. The reasons are two-fold. While some single-use cups can be recycled, the reality is that most of the time, no-one goes out of their way to find a recycling bin. And then what most people don't know is that even when you do, disposable cups are incredibly difficult to recycle.
The recycling problem
They may look like paper, but most 'paper' cups are lined with polyethylene plastic to make the cups 'coffee-proof' – which complicates the recycling process. The plastic component is near impossible to separate from the paper, and requires a specialised recycling facility – which is why less than 1% of the UK's discarded paper cups actually end up being recycled. And why most of this waste ends up in landfill sites or the ocean. And the paper portion isn't much better – trees are being felled for an Americano on the go. Seems a little wasteful.
The problem may seem insurmountable – literally, it would be impossible to climb the mountain of billions and trillions of throwaway cups – but there are eco-friendly alternatives if you're wanting to make a change. Of course, there are always the classics like a good thermos or flask, but conscientious coffee drinkers can also turn to brands like KeepCup or Ecoffee Cup for washable and reusable options that make a difference with every cup of coffee you drink.
KeepCup
The KeepCup (originally from Australia) lasts for three years, and can then be recycled along with the rest of your recycling at home (no complications or difficulties). Their big selling point? Since they launched in 2009, KeepCup users have diverted ± 3.5 billion disposable cups from landfill. You may think your daily takeaway coffee doesn't have an impact, but you are genuinely saving the world with every sip. KeepCup claim that the environmental cost breaks even after 15 uses – after that, you're saving water, trees and energy. All in a day's work (or a few days, depending on how many cups you average per day).
Check out their full range at keepcup.com.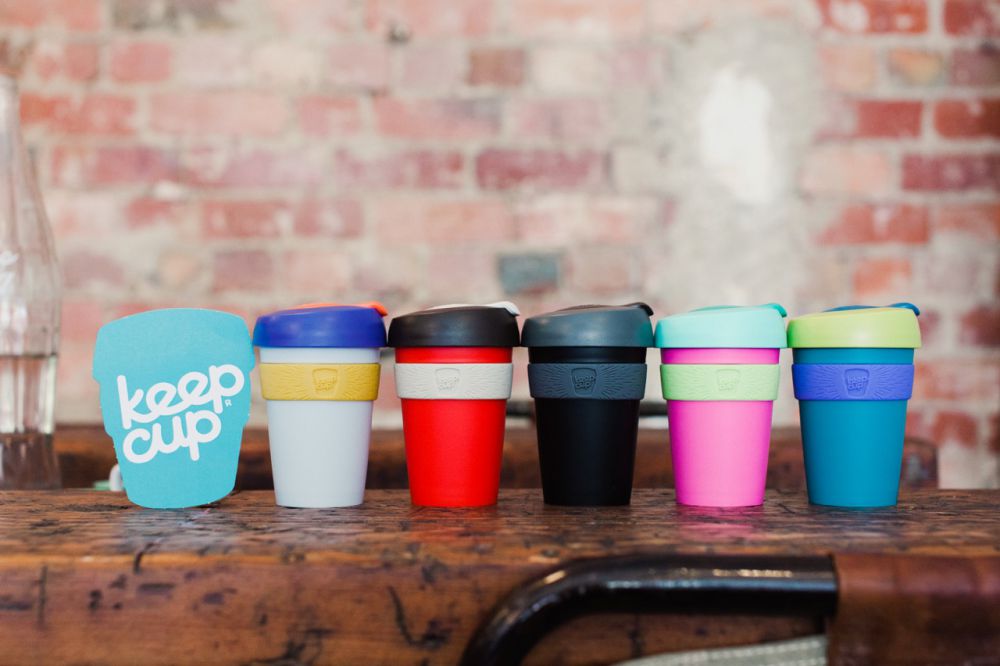 Ecoffee Cup
The Ecoffee Cup is made from fast growing, naturally organic, sustainable bamboo and stakes its claim as being BPA, phthalate, and animal product-free. It should last you a good few years, and then it's biodegradable when you do decide to part ways. Best of all, each Cup is styled like a piece of art, which is just perfect for the artistry and effort that baristas put into their work.
Check out their full range at ecoffeecup.co.za.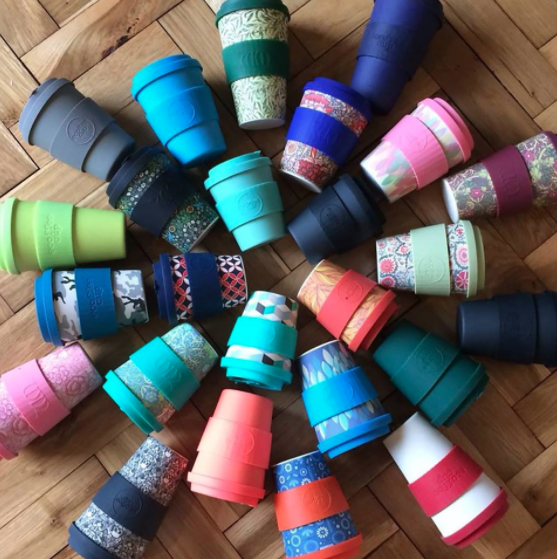 So, is it time to ditch the disposables and say no to single-use? It's tempting to think that every cup of coffee you drink is making a difference – your caffeine fix rescues you from the doldrums of your day-to-day, and you get to pay it forward to the earth. Win-win.
Got something to say? Then leave a comment!
---
Summer Edition Reader Competition: Cyan Brown's 'My First Gypsy Coffee'
Thursday, 15 February, 2018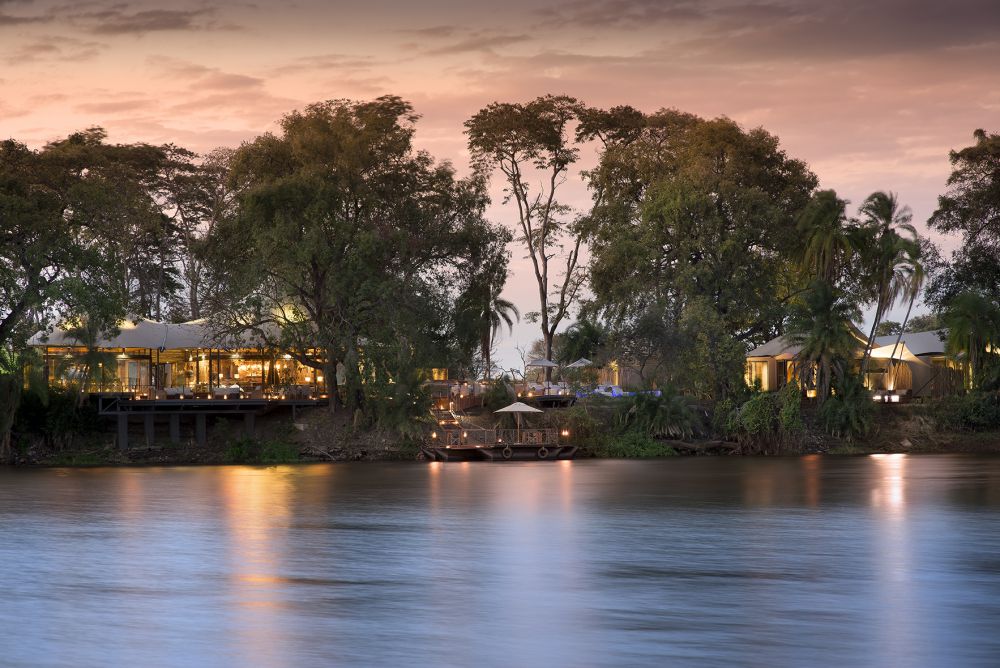 We have been so thrilled to see the entries for our incredible competition with African Bush Camps and Travel Designer pour in. We thought we would give you a sneak peek into the amazing coffee adventures people are having out there! We have loved reading them, keep them coming!
---
My first gypsy coffee
By Cyan Brown
It was a cold June morning. I was 21 and convinced of my own invincibility and thus decided to give in to my spontaneous urge to join a group of friends travelling to India in eight days. I wasn't entirely sure where they were going in India, but the last minute decision was spurred on by the fact I had a saved a little bit of money intended for travel through a small part time job and really needed an adventure to celebrate reaching halfway through medical school without losing my sanity.
The visa arrived with only a few hours to spare. The administration clerk that handed it over also happened to be the recipient of a most affectionate hug and flurried words of gratitude for my mini miracle in the embassy. I had just finished my final surgery exam of the semester, still in a daze with my visa in hand and scantily packed backpack, I rushed to the airport. The others had left that morning and I was left reading my Indian travel guide alone on the benches of the Mumbai airport in the early hours of the morning whilst waiting for my connecting flight with only a screaming child and dodgy looking man as company on the hard, steel airport bench.
I eventually reached Delhi and the familiar faces I loved a few hours later. Nothing could have prepared me for the sweltering heat and kaleidoscope of culture that was Delhi, but I intrinsically knew I didn't want to be prepared for that. I wanted to come to India with an open mind, a light backpack, a keenness to understand these peoples' context and the desire to embrace rather than judge. Many foreigners travel in India, few actually truly experience it. Our group fell into the latter. We slept in all sorts of places in Delhi and Mumbai, used only public transport, chatted with locals, explored temples, ate only traditional food, did everything on a budget and made the most of this infusion of culture.
The next part of the trip was the adventure stretch. After landing in war-torn Kashmir and being welcomed by machine guns and military personnel (the border conflict with Pakistan still rages) we found a local who organized some Royal Ensfield motorbikes for us. It was time to meet the Himalayan Mountain Range. I clung tightly to the torso of my friend, Daniel, who was driving (not particularly reassuringly, I might add) this very flimsy motorbike up winding roads covered in patches with thin layers of ice. Many prayers, bug splatters and nervous giggles later we arrived at a beautiful village. The old ruins were not far off in the distance and the hill was dotted with small tents and people hunching over the fires. We wandered down to the river to behold a wonder of gushing water that served as the life source to the tiny village. The locals were friendly and we played some cricket with the young boys.
This population were known as gypsies in this region, people who lived off of the land. They had a mysterious charm about them and were hospitable to our group. One of the locals we had met in Delhi had arranged with a distant relative that we stay in one of the only small houses in the village that night. The family of three barely spoke English but warmly showed us the small shed we would sleep in. All eight of us piled in, head to toe and got cosy under blankets that smelt distinctively of a stable. I didn't sleep at all, but I didn't even mind, we were in the Himalayas! In the morning my adrenaline rush for the day came from watching our hostess slaughter a chicken right in front of me for our breakfast and pluck all the feathers from its lifeless body before popping it in a large cooking pot. Then the magic happened. I was handed a tiny cup, and without even looking at the contents took a sip fully expecting it to be the chai tea that had been our standard beverage for the past while. Instead the taste of glorious coffee laced my lips and sent a small shudder of happiness right into the core of my belly. Ahhhh, a small piece of heaven in my morning beverage and my surroundings. Life was good, very good.
We embraced the rest of the trip wholeheartedly and continued being faced with completely new paradigms. The one cup of coffee I had was the only local coffee I tasted, but left an impression of note. I came back changed. To face such abject poverty, overwhelming beauty, potential, culture and difference all at once makes one re-evaluate one's frame of reference. I look back now (older, more mature, having finally become a doctor and having gained new respect for my mortality) and have listened to people tell me of the dangers that could have been , the huge risks that we took, the things that could have gone wrong but didn't and I am filled with an overwhelming sense of " Let's do it again" because true adventure does not call you within the realms of your comfort zone and India is not experienced fully unless wholeheartedly embraced.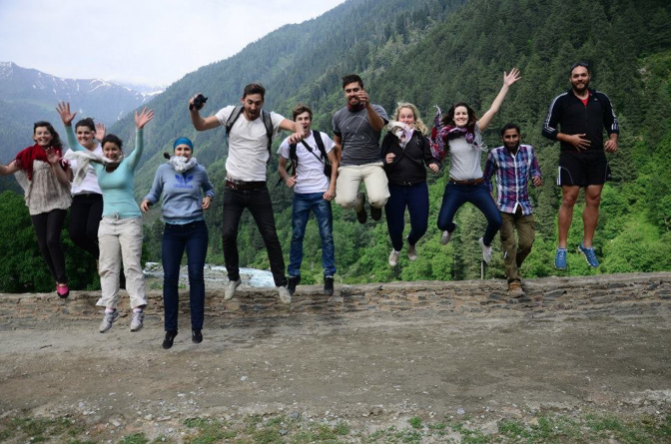 If you liked this article, then you may also like these:
Got something to say? Then leave a comment!
---
Interview with Dawn Jorgensen, The Incidental Tourist
Thursday, 15 February, 2018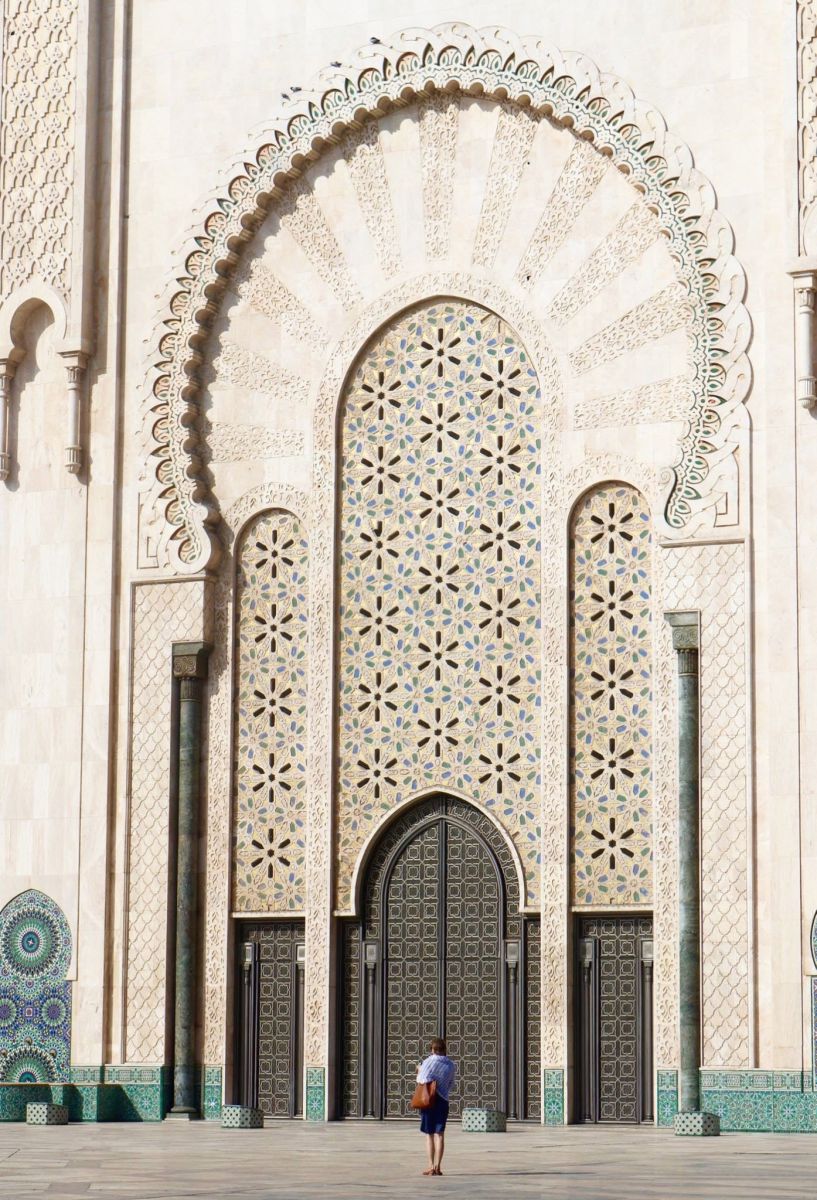 In the Summer Edition of The Coffee Magazine, Dawn Jorgensen contributed our cover story on the intrepid coffee adventures of Travel Designer, Ozzy Yerlikaya and as it turns out, Dawn is an intrepid traveller herself, with many stories to tell. We caught up with her to hear some of the stories and to get advice from this travel pro.
---
An interview with Dawn Jorgensen, The Incidental Tourist
http://theincidentaltourist.com/
https://www.instagram.com/dawnjorgensen/
Where in the world did you have your most memorable coffee experience? Tell us about it.
It was likely a turning point for me both personally and as a traveller. I was just 18 years old and on a one year student exchange program to Israel, spending some time in the Negev desert. As a fresh faced rather protected girl out of the Free State, coffee had always come in a tin and mostly comprised of chicory. We served it with milk and sugar before breakfast, and often at around 4pm. It was not a ritual, but had always been something the family enjoyed together.
Then there I was in the Middle East, remote with my guide and a few fellow students being invited into the shade of the tent by a nomadic Bedouin family. 'Do you want Turkish coffee or mint tea' we were asked through our interpreter. Most of us opted for coffee and we watched the ritual of boiling and serving the thick black liquid being performed.
The Bedouin style of drinking coffee and more importantly sharing it with guests is at the cultural heart of the hospitable Bedouin and one of their way of welcoming strangers. I was handed a small cup that took three sips to empty, leaving some muddy sediment at the bottom. When offered a second, I instantly said shukraan and put my cup forward for the top up. Coffee would never be the same again.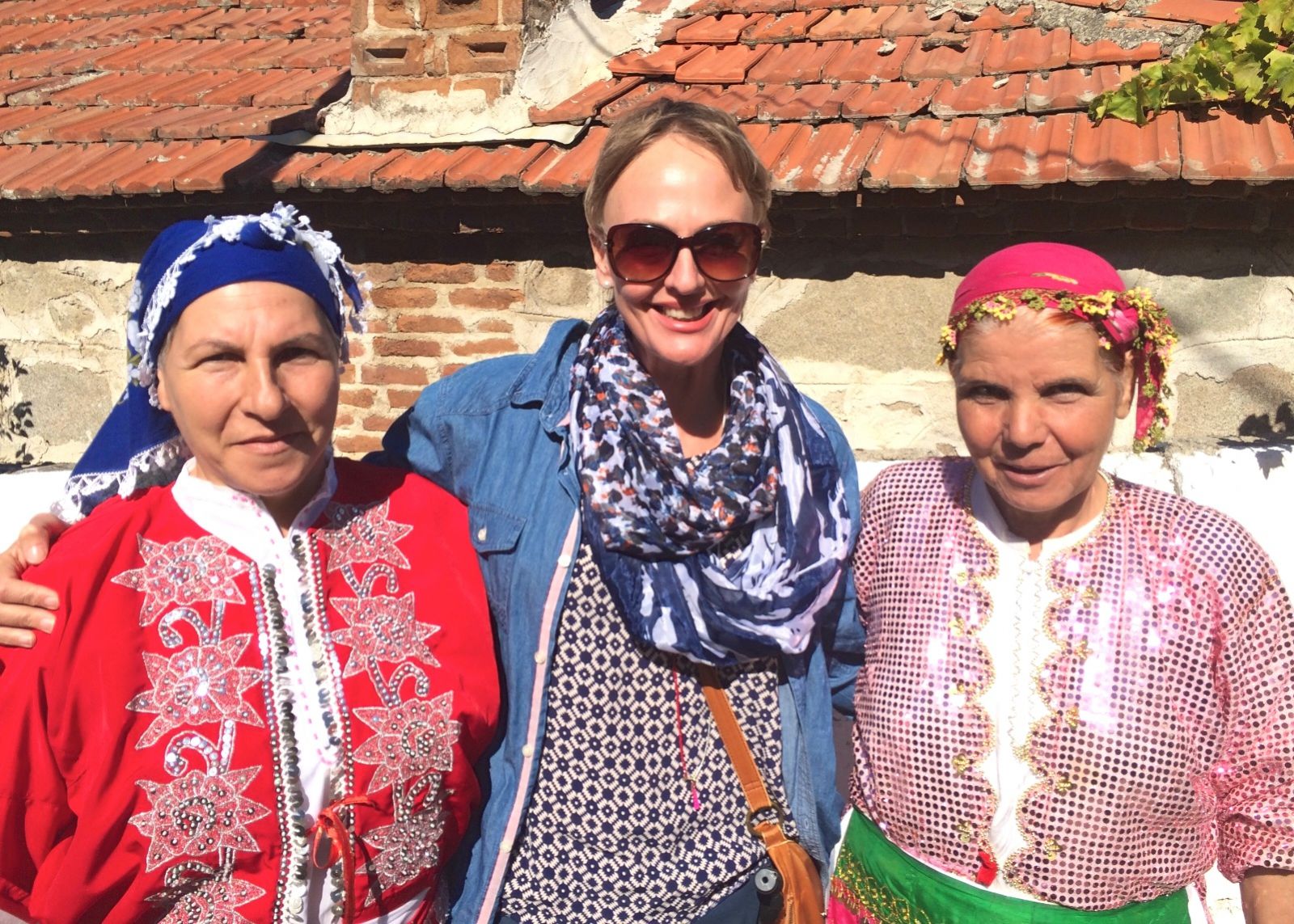 What is your local cafe hangout?
Given how much I travel, when I'm home I indulge in good coffee that I make with a French press first thing in the morning, and again after my morning walk. Although I spend a lot of time in Pringle Bay where my parents live and I always go to Simply Coffee with them to linger and chat to friends I've made there over the years, it certainly is a happy place.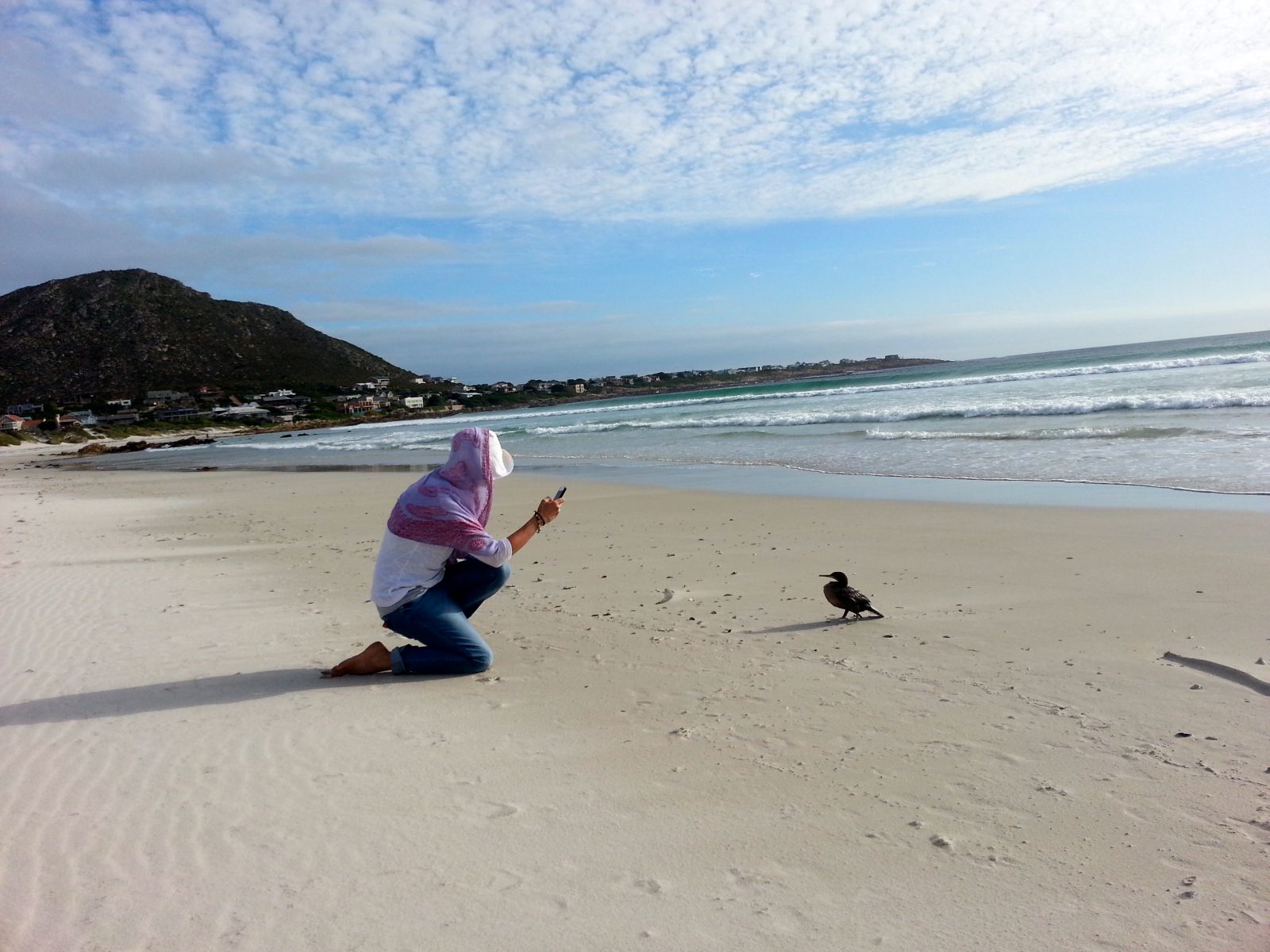 If you could offer one piece of travel advice for people about to set off on an adventure, what would it be?
Go with an open mind, leave your inhibitions behind and always talk to strangers. That, and be gracious, grateful to be there and respectful to the environment you find yourself in, and the people who live there.
Do you have an all-time favourite travel destination?
This is such a difficult one, as everywhere I visit I feel I belong. Although Italy, Madagascar, Thailand and Morocco are among my current favourites.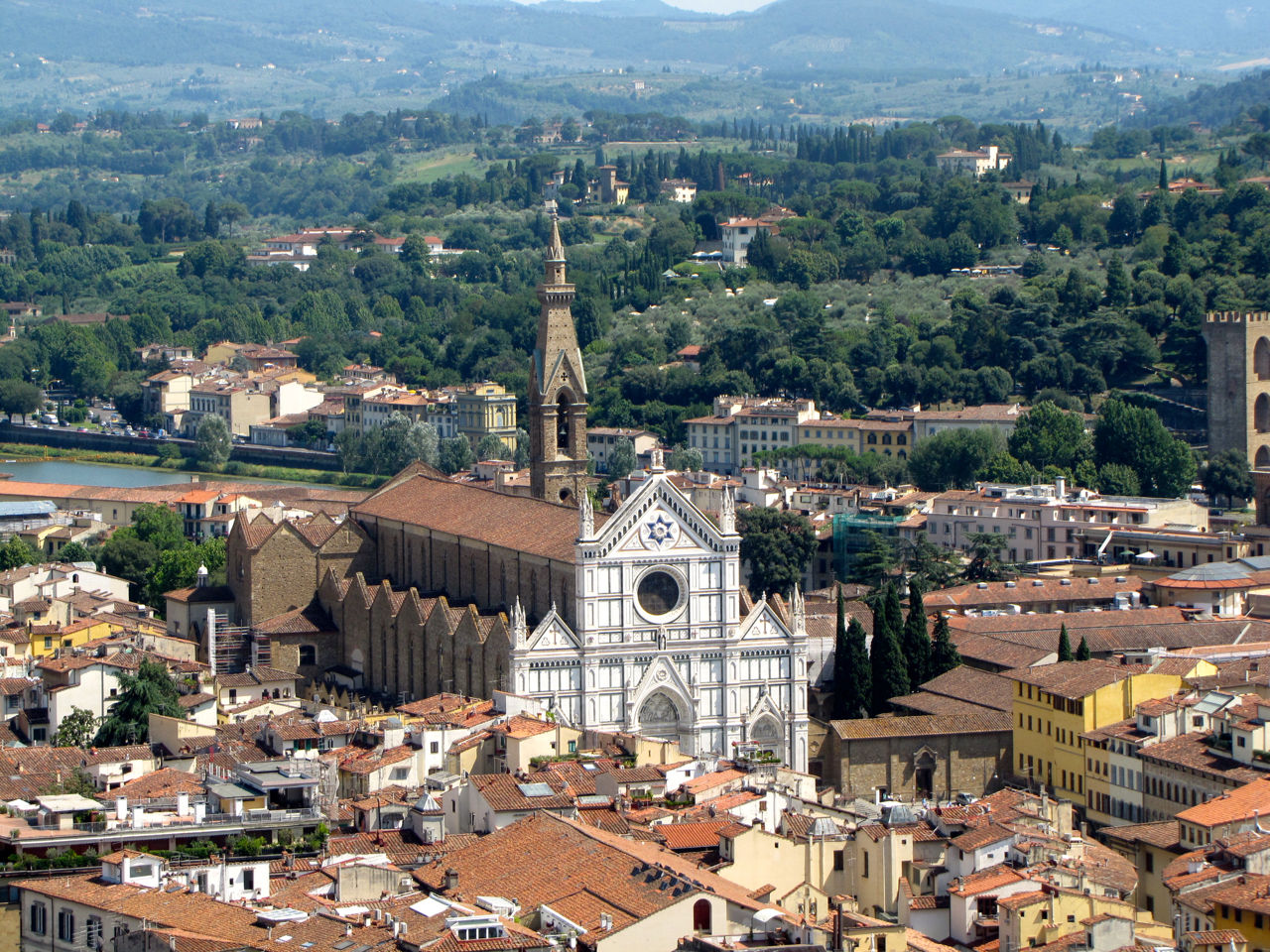 What are you most looking forward to in 2018?
From a travel perspective I'm looking forward to returning to Lisbon in late April for a few weeks of living like a local. I am just back from an eight day solo trip where I stayed in a rental apartment in the Alfama district of the Old City. It was hevenly and something about the cobbled streets, history of rebirth, the colourful tiles, friendly people, delicious coffee and pasteis de nata is calling for my return.
Other than that, there is a visit to Thailand on the cards and numerous smaller retreats to local break away destinations such as McGregor, Paternoster and Pringle Bay to look forward, as well as a safari being planned. South African travel should never be overlooked, we live in such a beautfiul country.
Beyond my beloved travel, 2018 feels like a turning point as I turn 50 and look forward to writing up my many travel experiences and how they have led to my personal evolution to an ever more conscious living person. I plan to start working on a book, take long beach walks with my dogs and regroup in preparation for the next exciting chapter of my life.
How can we be more responsible and respectful travellers?
Over the past decades as the world became more accessible, the increase in tourism numbers has had an unavoidably negative impact on the environment, and many tourists are ever more aware of this. It is important to be present wherever you are, respectful and aware of your surrounds, be they urban or wilderness, the people hosting you and the insight that they so generously offer into their worlds.
Among the green travel trends to adopt are staycations, with many travellers choosing to stay local for their holidays. This has boosted local economies and is popular with those preferring to avoid the time and expense – let alone carbon footprint, of flights. Private islands, off the grid walking trails and remote community run game lodges are the current darlings of sustainable travel.
Being selective in your choice of accommodation. Look to family run businesses with a strong eco feel, or for a Fair Trade in Tourism endorsement, which ensures that environmental, economic and social values are being upheld. Get to the core of responsible tourism by eating locally sourced food, in turn supporting resident farmers and creating job opportunities for the community, while getting a real taste of the homegrown cuisine.
An issue that's close to my heart is animal rights in tourism. Gone are the days when elephant back riding or petting lion cubs was acceptable, hard work by global activists as well as documentaries like Blood Lions have created a newfound awareness with the simple message of 'hands off our wildlife'. Animals are not there for our entertainment, think before you engage in one of those activities.
Travel is a privilege and we need to be gracious guests in the places we visit.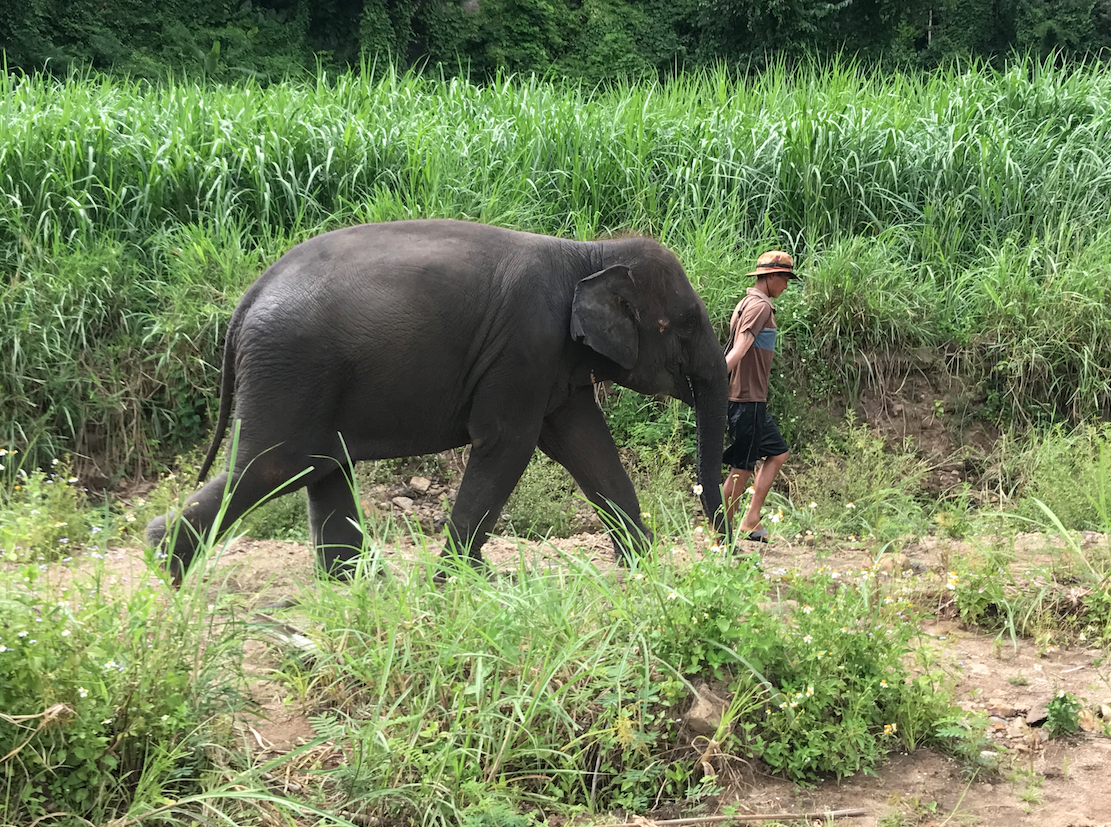 What is your view on visiting the 'tourist sights'? Is there a right way and a wrong way to approach them? And is there a particular sight from your travels that you would say is worth any amount of queuing?
The iconic attractions in the cities and countries around the world are that for a reason. Be it Table Mountain in Cape Town, the Colosseum in Rome or the Louvre in Paris. Don't be too cool to visit them or you will be missing out. Personally I prefer to travel out of season, when you are guaranteed smaller queues, better prices and more interaction with the local people, even if the weather is on the chilly side – there's coffee to warm you up, right?
Most offer the option of buying tickets in advance, which allows you to join a fast tracked queue. Some guided tours arrange easy access for their groups, and I remember my guide walking me straight into Vatican City, past a hundred disgruntled, as he'd made an appointment for our tour. Always carry water, a sun hat or rain jacket and take something to read, or simply people watch and chat with those around you, it will help pass the time.
Although I would line up all day to visit the Sultan Ahmed Mosque or Blue Mosque in Istanbul and to climb the narrow stairs to the top of the Cattedrale di Santa Maria del Fiore, the magnificent Duomo in Florecne. Sometimes, simply put, it's worth it.
If you liked this article, then you may also like these:
Got something to say? Then leave a comment!