WINNER: Barista of the Month August
Friday, 1 September, 2017
Congratulations to our first monthly winners!!!
Barista
Stevo Kuhn
from
Royal Coffee Roastery
in Bloem is the first winner of the Barista of the Month award. He wins a R1000 cash prize! - Well done Stevo!
Edward, who nominated Stevo, by posting the selfie, wins an epic coffee hamper, including a brewing device, a hand grinder, an e-coffee cup, some delicious coffees and some wonderful Selati sugar products!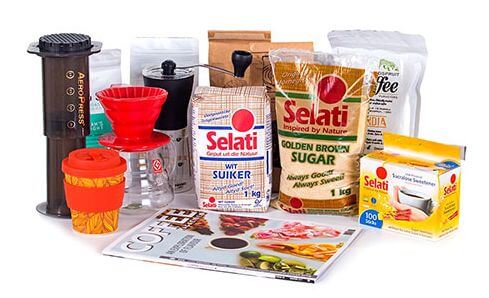 If you would like to nominate your favourite barista and stand a chance to win next month's hamper,
click this link
Got something to say? Then leave a comment!
---
Meet SA's Aeropress Champ: Khan Chang
Thursday, 31 August, 2017
You're the new SA AeroPress Champ and you're going to Seoul! How does that make you feel?
I am grateful of Caffina the Coffee goddess, who has embraced and blessed me with opportunities in coffee, and now has crowned me with the title of South African AeroPress Champion and she's sending me off to battle for the World AeroPress Championship! I am deeply humbled by the opportunity and the upcoming experience, but at the same time, worried about meeting expectations. Here's to bringing back the title to honour Caffina!
Um, Ok Chang. Thanks for that.
(Ed's Note:
check this out for more on Caffina
It may or may not be a real thing, unless you're Chang!)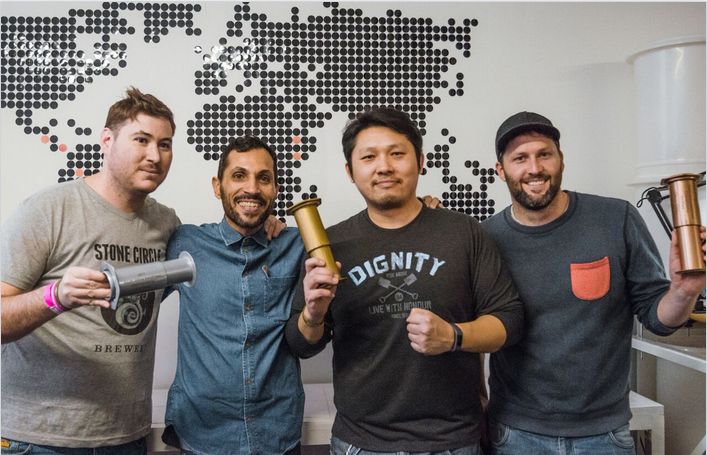 Chang, with his Golden Aeropress, (3rd from left) the trophy for numero uno AeroPress barista at The SA Champs, held at Espresso lab earlier this year.




What do you love about the AeroPress and what is your top tip for people using one for the first time?
Like every manual brewing device the opportunity of discovering great flavour is between you and your brewing equipment. AeroPress has made it simpler for any coffee lover that wishes to know more about manual brewing a great and fun way to enjoy their favorite coffee anywhere. For the first time user, first pray to Caffina for guide and wisdom! Then, go to your favorite Roastery (Uncle Bear Coffee, of course) to show you the basics and pick up some beans. You can also
watch it on YouTube
on how to, but most of all: Have Fun! (And use good water - 88 Celsius.)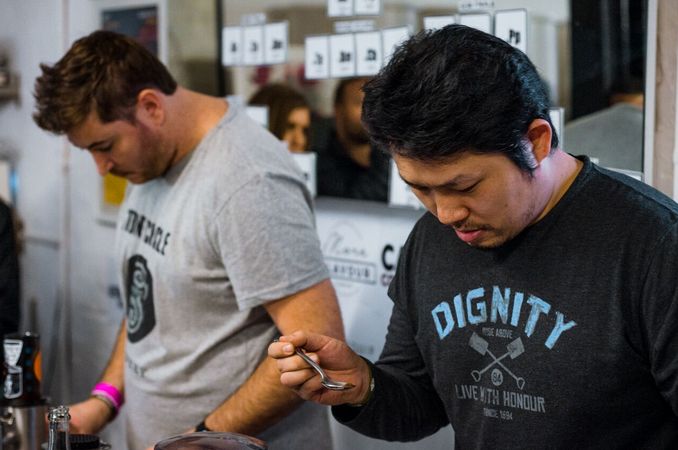 What was the moment in your coffee journey that you decided opening a cafe was in your future?
Caffina (in her ineffable graciousness) said to me, "Go! And spread my love to all! Enlighten them with my glory and show them what is COFFEE!" But I don't have enough to set up, I said to her. She said to me, "Ask, and you shall receive!" That is when I realize there is a cafe waiting for me.
Ok, so that was when Uncle Bear Coffee Company came about?
On a very ordinary day, I was communing with Caffina and Syphon coffee, I asked her for a name for the cafe because so many names have been taken already, either locally or internationally, when my niece runs towards me and ask what is it that I am doing? I explained to her and let her smell the aroma, she took a deep sniff on the nose and said, "Uncle Bear Coffee".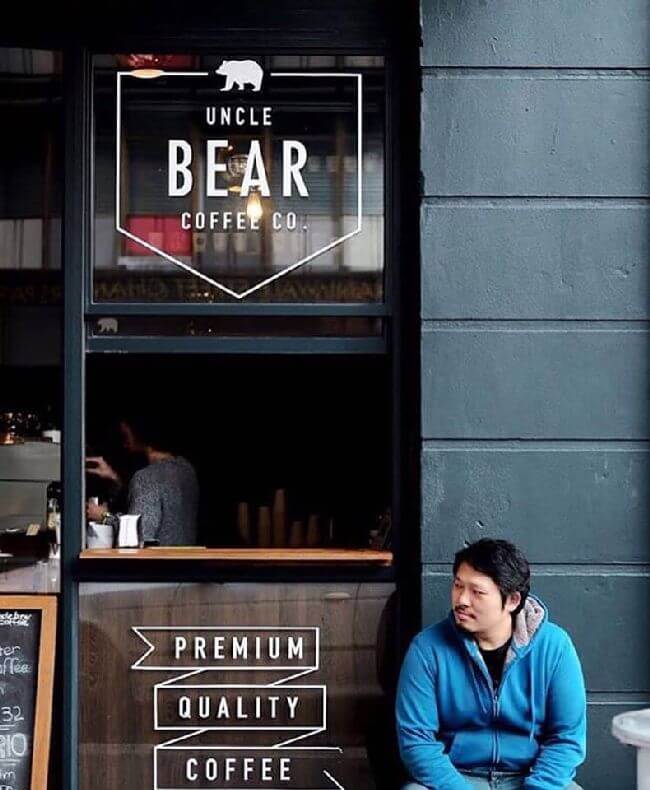 And you're roasting now? How has that experience changed your perspective on coffee?
Yes I am! The more I learn about coffee through roasting and brewing, the more I feel humbled on the this journey. The more I KNOW, the more I DON'T KNOW.
Good Luck in Seoul Champ!

You can follow all the action here: http://www.worldaeropresschampionship.com/
Got something to say? Then leave a comment!
---
Tribe Coffee at TEDGlobal
Friday, 1 September, 2017
Tribe Coffee Roasting partners with TEDGlobal 2017 in Tanzania
After 10 years, TEDGlobal is returning to its roots at the 2017 conference in Arusha, Tanzania to discuss the remarkable growth and unique challenges that continue to face the African continent. Aligning with TEDGlobal's desire to remain inquisitive and continue to learn, Tribe has offered conference participants an opportunity to explore their own curiosities surrounding coffee from the African continent and beyond.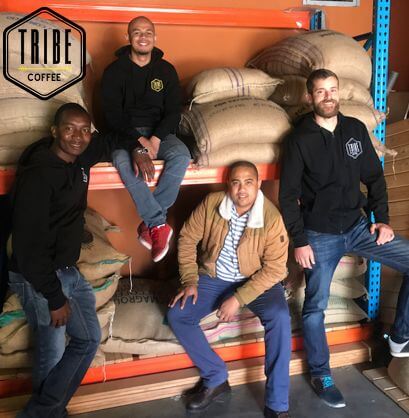 The Tribe team has spent nearly a decade mastering the science of roasting, cupping hundreds of different beans, and becoming green bean assessors. Combining science with artistry, this honest coffee brand has provided novices and pros with complimentary cups of coffee and multi-sensory experiences that has helped them get to know the story behind the coffee they are drinking.
Spreading ideas through talks and conversation, TED is a nonpartisan, nonprofit that covers a range of topics from dinosaurs to potable water, in more than 110 languages. During the 2017 event, TEDGlobal has brought together diverse participants across a variety of industries, from creatives to entrepreneurs to technologists, offering a platform that connects people who have the power to effect positive change.
Among the world's leading history makers and shakers, Tribe Coffee Roasters have shared their passion for not only coffee, but the growers, producers, sellers, and connoisseur who dedicate their lives to the art of coffee. With a passion to influence coffee drinkers from all backgrounds, the company strives to continue making quality coffee at an affordable price.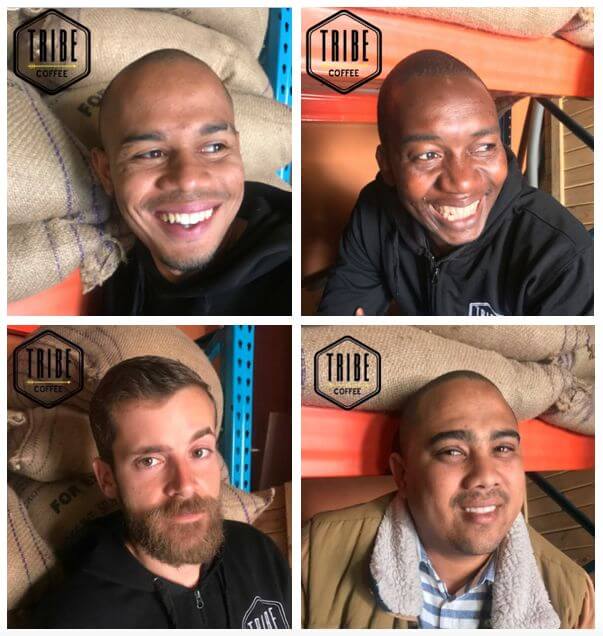 Owner and co-founder Jake Easton believes that 'coffee is not just about the moment when you are enjoying your cup, the beauty of the bean is that it's alive with a story to tell. We have enjoyed sharing our story at TEDGlobal 2017.'
Got something to say? Then leave a comment!
---
I Love Coffee: SA's Deaf Run Cafe
Thursday, 31 August, 2017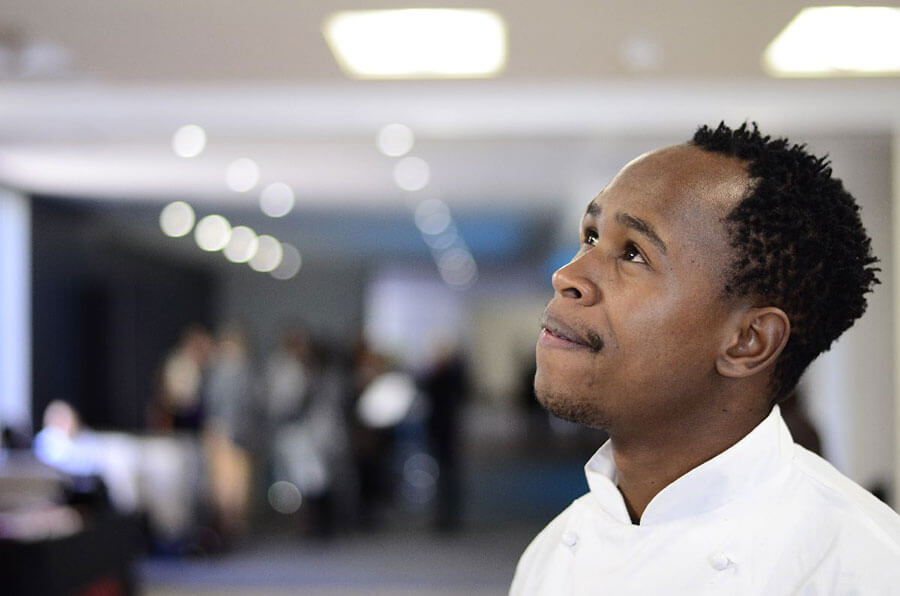 I Love Coffee

Saatchi & Saatchi Building
16 Ebenezer Road
Green Point
Cape Town
We caught up with Gary Hopkins, founder of I Love Coffee!

How did the cafe begin? And what makes coffee such a great fit as a career path for deaf people?
I opened our first cafe in June of 2016 after a visit to DeafSA where I was told about the social challenges facing the Deaf. They stem largely from the fact that South African Sign Language (SASL) is not recognised as an official language. That means due largely to ignorance, hearing people class the Deaf as disabled because we can't speak SASL. From the outset I must stress I am not a spokesperson for the Deaf, I'm only relaying what I have learned. The Deaf refer to Deaf culture, which in layman's terms refers to their language and the way they live their lives from the use of light alarms to how conversations are held. It really is no different from say Italian or Japanese culture in that being unique doesn't imply something less.
I can't speak for other coffee brands but we set out to break the communication barriers between the hearing and the Deaf and coffee seemed a logical starting point. Coffee is the great equaliser and for some of our baristas it is merely a launching pad into other careers. What makes I Love Coffee unique is that we offer all our staff the opportunity to own a cafe which I believe is pretty unique.
Are all the employees at i love coffee hearing impaired? Do you have a partner organisation that you work with to identify people who would love to work in the cafe space?

One of our aims is to created an integrated work environment. We feel it is as important for our Deaf staff to learn cafe skills as it is for our hearing staff to learn SASL. As a rule of thumb we hire 2 Deaf staff to 1 hearing staff member. We don't only hire Deaf baristas, our kitchen staff and cashiers are Deaf too. Initially we hired NID graduates but we don't have any formal partnerships and we now interview staff from CVs that are sent to us

What was the training process like? I know if I ever train someone I tell them to listen for the sounds especially when it comes to steaming milk, was an interpreter utilised?
Initially we trained with an interpreter but now our head barista trains both Deaf and hearing staff. Yes they are audio clues but we soon learnt that the visual clues are just as distinct.

What has the reception from the public been like in your first year of trading?
Overwhelmingly positive. We do a lot of pop-up events and people often don't even realise they have been served by a Deaf person. We've also seen our regular customers embracing signing and are eager to learn more than just coffee signs.
What are your goals at I Love Coffee?
Our immediate goal and need at the moment is to get our training accredited. We are looking for sponsorship right now to make that happen. It is very important that Deaf train Deaf in our organisation, that for us is real empowerment. After that you'll have to wait and see. All I can say for now is that we are not afraid to dream big.

Please forgive our ignorance, Is sign language different from country to country?
Yes every country has their own sign language. Even across South Africa we have different dialects, but in its purest form it is non-racial and as it isn't linked to any one spoken language. If we learnt SASL we would all be able to communicate with each other. The one hilarious difference between American Sign Language and SASL is that the sign from "name", as in my "name", means toilet in SASL.
Were there signs for cappuccino etc or did you create new signs?
Most of the signs did exist but some our staff have come up with. Our company name for example was one that was created.
Got something to say? Then leave a comment!
---
GIVEAWAY: Urban Warrior Coffee Beauty Products Hamper
Friday, 25 August, 2017
We think coffee is pretty much the best thing ever. And we love supporting local, organic products. It recently came to our attention, from the good people at Urban Warrior, that coffee is not only good to drink but also an excellent natural ingredient for skincare. But more on that in the next edition of the magazine...
The good news is, to celebrate the September launch of Urban Warrior, we're giving away a hamper of beautiful organic coffee infused products to the value of R500.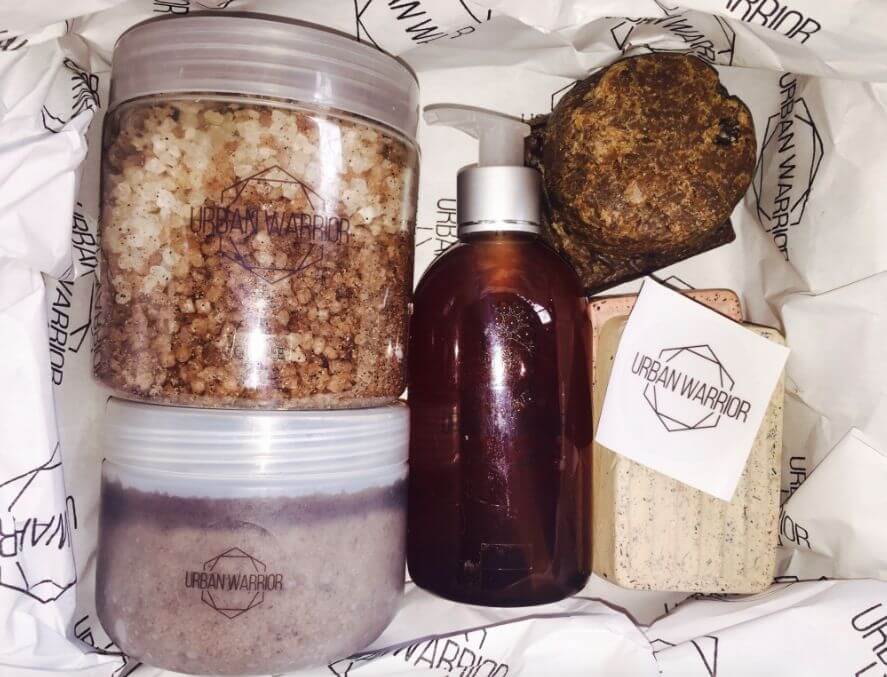 What you'll get (all coffee infused and organic):
1 x Body Scrub
1 x Bath Salts
1 x Luxurious Hand Wash
2 x Exfoliating Bars
2 x Soap Bars
We can confirm that they smell and feel spectacular. You need these goodies in your life. To score huge brownie points with your significant other. To treat yourself. Get involved!
All you need to do is tag someone in the comments who would adore this hamper and like the Urban Warrior Facebook page or Instagram and you're entered! Winner will be announced 4th September.
Got something to say? Then leave a comment!
---
Tiny Cafes: Deluxe Coffeeworks, Church Street
Friday, 25 August, 2017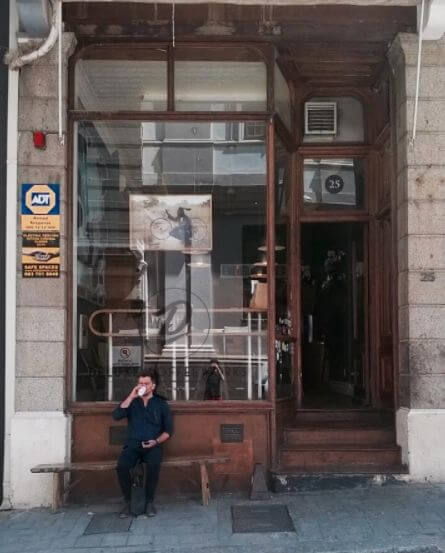 Number 25, Church Street, Cape Town. The beginning of a coffee empire. Pic from Deluxe Coffeeworks
The original
Deluxe Coffeeworks
is the stuff of legends. And a Series on Tiny Cafes would not be complete without including this gem in the Cape Town CBD.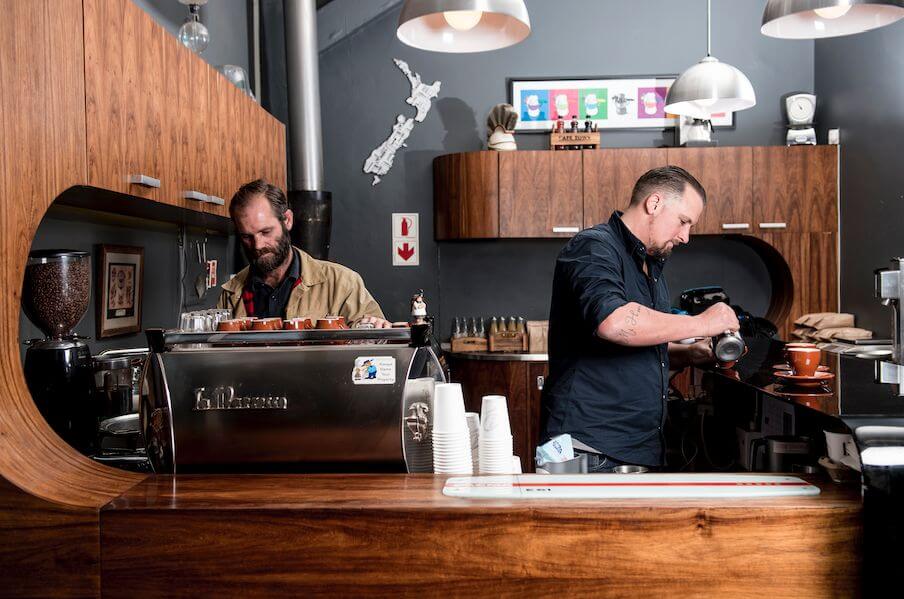 Photo by Craig Kolesky for Issue 12 of The Coffee Magazine
Having been around since 2009, they're kind of like the granddaddy of tiny, independent cafes in South Africa. Getting a coffee from this slim-line espresso bar was, and still is, an amazing experience.
I'd not seen anything like it. The team of baristas behind the counter was moving as one, getting coffees out at the speed of light, money being left on the counter, no time to pause between beverages, no time for small talk, just excellent and reasonably priced coffee pumping out by the litre. A delicious daily pitstop for the locals working in the area.
Judd Francis and Carl Wessel have always known exactly who they are and what Deluxe stands for as a brand. That has remained constant in the nine years since this cafe since they opened their doors, along with the consistency of their simple coffee offering, their signature three bean blend that they perfected from the start. Their distinctive aesthetic was well ahead of the trend of the motor head/coffee combo and though their locations have grown in number and size over the years, they still keep very true to their roots.
I always leave this small piece of South African coffee history feeling proud of this team and what they've created. Always worth a visit.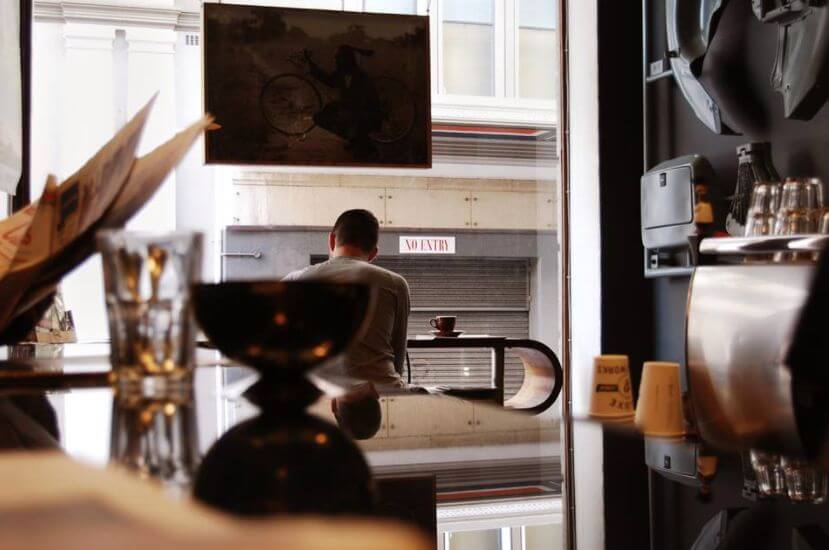 Pic from Deluxe Coffeeworks
Got something to say? Then leave a comment!
---
What does Specialty Coffee mean?
Friday, 25 August, 2017
As we work towards our 21st Edition packed with so much delicious coffee goodness, this question remains as relevant as ever. An interesting perspective here by Jono Le Feuvre from our 18th Edition.
---
Photos by Craig Kolesky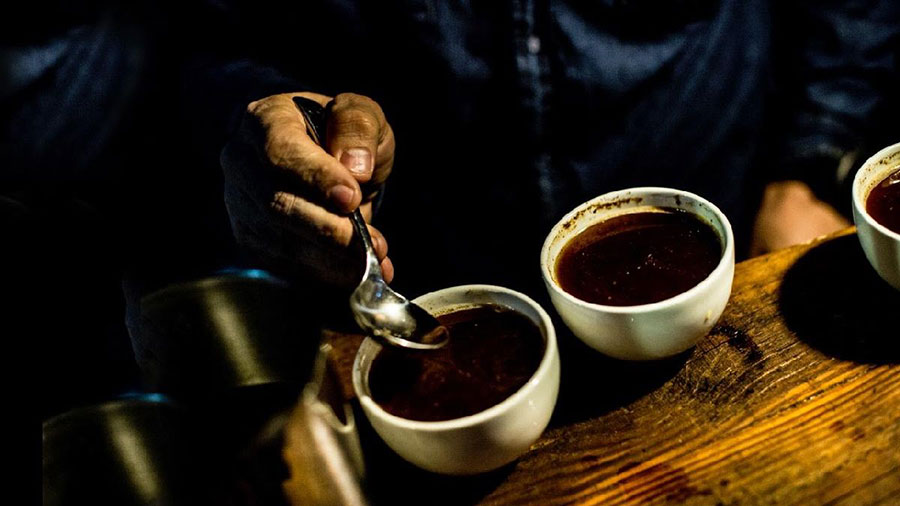 What does Speciality Coffee mean?
You've seen the term used on coffee packaging and spoken about at cafes, but what does the term actually mean and how close are we to it in SA? Or is it up to us to forge our own definition? Jono Le Feuvre of Rosetta Roastery tackles this issue head on.

"Specialty coffee" was first used in 1974 by Erna Knutsen in an issue of Tea & Coffee Trade Journal. Knutsen used this term to describe beans of the best flavour that are produced in special microclimates.
Specialty coffee should not be confused with "gourmet" or "premium" coffee. The latter are marketing terms with no defined standards. According to the Specialty Coffee Association of America (SCAA), coffee which scores 80 points or above on a 100-point scale is graded "specialty." Specialty coffees are grown in special and ideal climates, and are distinctive because of their full cup taste and little to no defects. The unique flavors and tastes are a result of the special characteristics and composition of the soils in which they are produced.
I think it is problematic to start any conversation by excluding the dictionary definition, as it is precisely from this definition that every other definition must flow. Especially this conversation, this definition, and the South African context.
So to answer your questions, I have to start with:
Because of the SCAA or Wiki definition, I believe a Specialty Coffee experience cannot begin without the coffee first scoring above 80 out of 100 by a qualified Q-grader. If the coffees you are buying do not have this attribute, then they may produce an amazing, delicious, sensory adventure (like a meticulously prepared cup of single origin Cote d'Ivoire hot cocoa), but that does not make them "specialty". To call them such would be misleading and unhelpful for the consumer (not to mention borderline unethical).
Obviously, in a South African context, where a large portion of cafes that claim links to "Specialty Coffee" are in no way involved with "Specialty Coffee" (as per the Wiki definition), but are serving a damn fine cup of commodity coffee, this is a highly unpopular view to hold.
Which is why I have such respect for those fairly prominent cafe chain owners, and independent cafes, which understand that there is an objective distinction between "specialty coffee" and "commodity coffee". These coffee professionals feel no need to lean on the term "specialty coffee" as a marketing ploy, but just get on with crafting superb cafes and vibey spaces that serve well-prepared commodity coffee. In fact, they actively distance themselves from "specialty coffee" (mostly because they think we are all poncy coffee nerds, which, I guess we are!).
But, as I say, an unpopular view. So let's turn our attention to more positive thoughts:
If an experience is to be defined as "specialty coffee" I think this involves a depth of service that is rarely enjoyed by coffee lovers the world over (let alone in a South African context). Then again, I suppose we shouldn't be surprised that a "specialty" experience is rare. That rarity is almost core to anything that has undergone a high degree of specialization. But I digress...
Specialty Coffee involves the ability to engagingly communicate the information surrounding why it is more "special" than the coffee served next door. The people involved need to possess an understanding and appreciation of what makes coffee "special", hand-in-hand with the ability to cogently explain to a customer (in a manner that is void of any sort of illusion of superiority, or patronising tone) concepts like seed type, roasting process, the fundamental chemical processes that transform green coffee into brown coffee, the basics of extraction, and the laymen versions of the organic chemistry unfolding in each cup.
Let's be quaint and use wine as an analogy:
A sommelier is not a sommelier if he has no idea the difference between French Oak, and American oak. He is not a sommelier if he cannot explain the basic chemical elements that combine to convey a sense of structure in a wine. He is not a sommelier if he cannot recommend a certain type of wine based on a diner's particular flavor preferences, and understand why that particular wine is a good match. He is also not a sommelier if he is unable to justify to a diner why one wine costs R80.00, while another costs R800.00. And if his answer is "Oh, it's all just marketing and clever branding", then not only is he not a sommelier, but he is very much the embodiment of a trojan horse undermining the industry that produces the products that he makes his living by selling. Man, that was a long sentence.
A specialty coffee barista should have a similar grasp of the processes involved in growing, harvesting, processing, roasting, and brewing a cup of specialty coffee. When one ponders just how vast the scope of the combined processes is, it's a miracle that the concept of a "coffee snob" even exists, because we should all be so darn humbled by the incredible amount of hard work that has gone into putting that cup into your hands. I think this attitude of reverence for a process that is bigger than you is central to the concept of specialty coffee.
But at Rosetta we try and make it a motto that "we care so that you don't have to". Because some folk just want a sensory experience. They don't need to understand it. (What these customers don't know is that it is the deep level of respect and understanding of these processes is exactly what enables the barista to actually deliver the sensory experience in the first place) So… at Rosetta Roastery we feel that the job of a specialty coffee barista is to know more than his customers. Not to be a know-it-all, but simply to know more. Because learning/enlightenment is part of the gift for a consumer of specialty coffee; they get not only a sensory adventure, but intellectual stimulation, too. Or at least it would be nice if that were possible every time. And for those who don't want the lecture, they can just leave it hanging in the air, while sipping blissfully on their cup of coffee. The barista's job is not to force feed a philosophy, but rather to embody a philosophy that engenders warmth, respect and awe for a product that is truly special.
Is there space for such a product in South Africa? We obviously feel that there is. And to anyone who disagrees, I would only say, "You speak too soon! There are a handful of roasters full of energy and passion, who have only just begun to show what specialty coffee can look like, and more join the ranks each day!"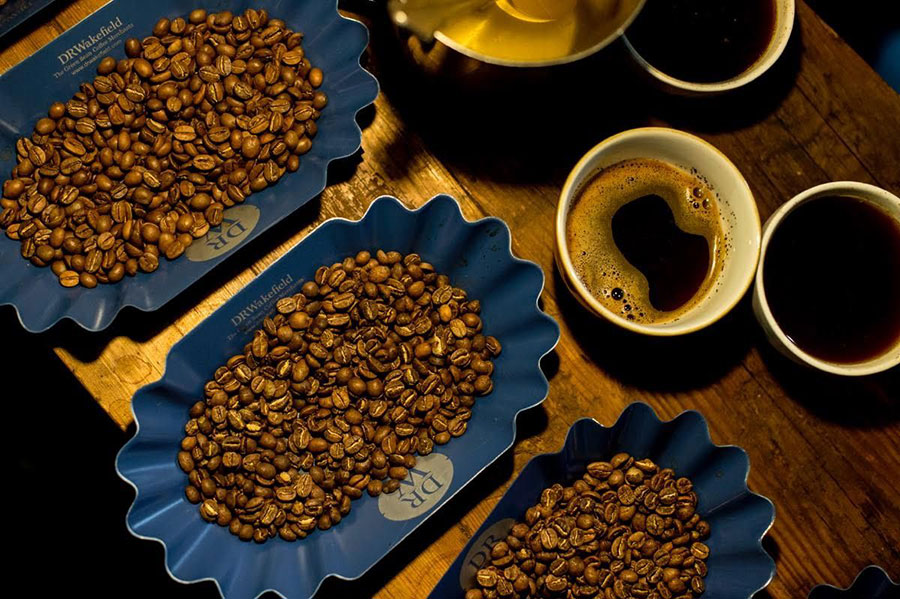 Got something to say? Then leave a comment!
---
WINNERS ANNOUNCED! Win a set of coffee trees from Amorentia Estate and Nursery
Thursday, 3 August, 2017
Competition Closed and winners announced!

Congratulations to the following 10 Winners:


Jo-Ann Fitz
Camron Andrews
Warren de Villiers
Stewart Dzvimbu
Janka Engelbrecht
Belinda Burdett
Marianne Fourie
Phillip Gibb
Lisa Ryser
Shaun Benater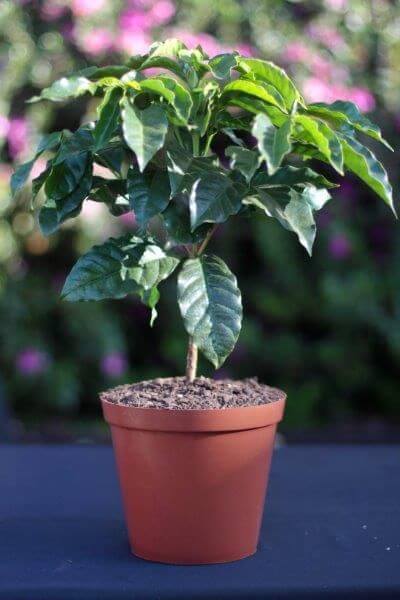 Do you have green fingers? Have you ever wondered where your coffee comes from and if you could grow coffee yourself? Well they're pretty labour intensive plants, but they give us such an important fruit that we think the effort is definitely worth it.
The team at Amorentia Nursery have been lovingly tending to beautiful coffee trees for the last six months and now it is time to find them some homes!
Lauren Strever, the nursery manager tells us a bit about these trees and how to care for them:
"They are Arabica trees. The yellow berry is a Cataui varietal and the red is a Bourbon.
They need high organic matter in the pot or plant hole. Once producing, they can suffer from overbearing dieback. Care needs to be taken to ensure sufficient nutrition and roots need to be mulched to protect moisture loss in the time of stress. General nutrition guide is to fertilize every month with a 323 or an equivalent."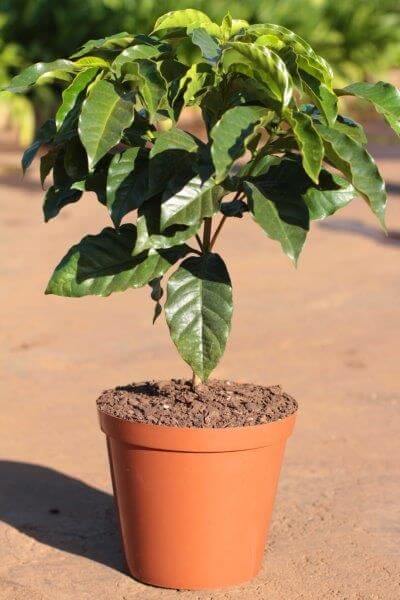 Joe Marrocco wrote us an excellent article outlining some of the different varietals in Issue 12, you can read it
online here.
If you'd like to order more trees, you
can contact Amorentia directly!

Fill in the entry form below to stand a chance to win these beautiful trees for your home!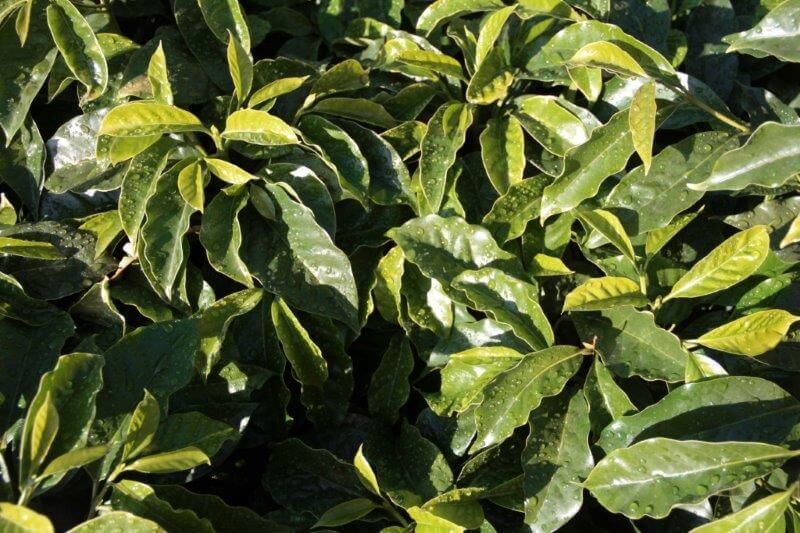 Coffee Tree Giveaway
Got something to say? Then leave a comment!