South African AeroPress Championships!
Thursday, 8 June, 2017
July is a big month for coffee in South Africa. Not only are the WCE All Stars heading to Coffee&Chocolate Expo, but the SA AeroPress Championships are set for
July 2nd 2017
.
The winner of which will receive an all expenses paid trip to Seoul, South Korea to represent South Africa.
EspressoLab Microroasters
have undertaken the hosting of this super fun event at the Old Biscuit Mill in Cape Town.
Winston Thomas won this event last year, and the series of events since that moment have changed his life! Do not miss out on your opportunity to get to the World Stage.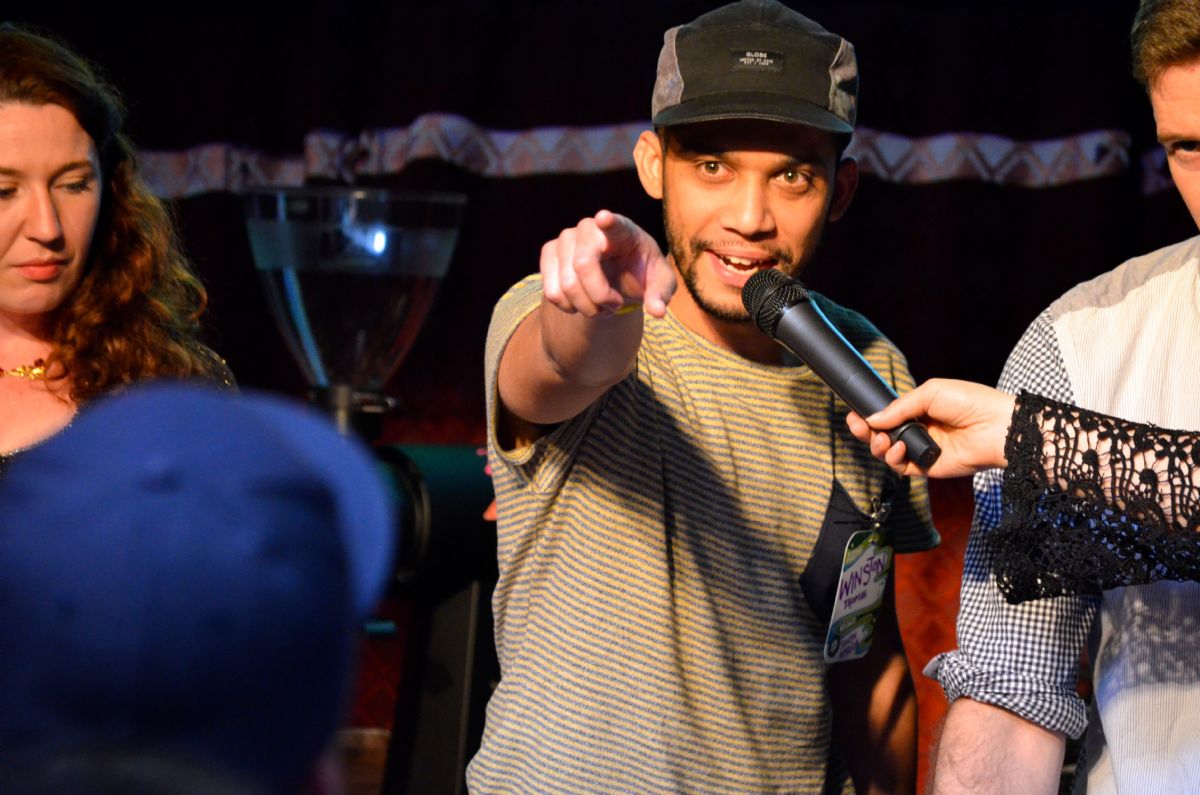 Winston Thomas in Dublin at the World AeroPress Championships. Photo: The Coffee Magazine/Melanie Winter
All the details of
what is needed to enter are here.
You can email your entries to
info@espressolabmicroroasters.com
There will only be 18 slots available at the event and you only have until the 14th June, that's a week folks! The entries will be chosen out of a hat after the registration period closes.
Fantastic poster created by local illustrator Jaco Haasbroek.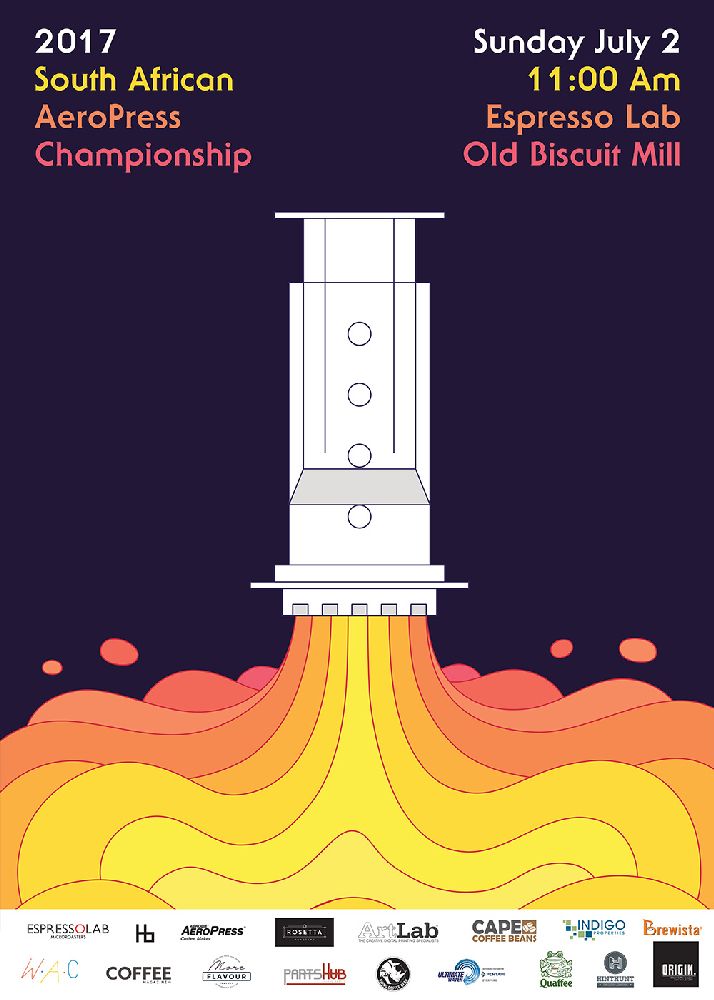 Got something to say? Then leave a comment!
---
Cafe of the Week: Bottega Coffee
Friday, 9 June, 2017
Bottega Coffee
Shop 2B, Victoria Centre, 3201, Pietermaritzburg, KwaZulu-Natal
---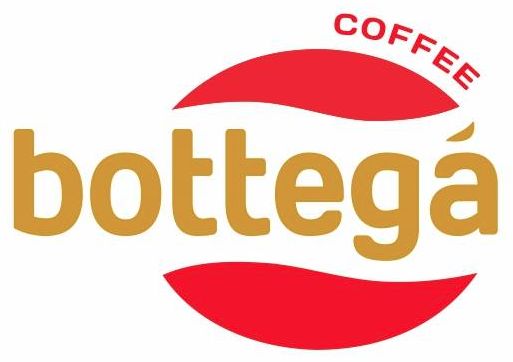 What a little gem hidden off Victoria Road in Pietermaritzburg. We turned of the busy Victoria Road and kept our eyes peeled for the red and gold signage. It didn't take us long to spot the little patio area of Bottega Coffee.
Friendly smiles greeted us as we walked through the doors. I had seen a chalkboard sign at the door advertising pancakes so I knew exactly what I was getting with my coffee. The coffee took us a bit longer to decide on...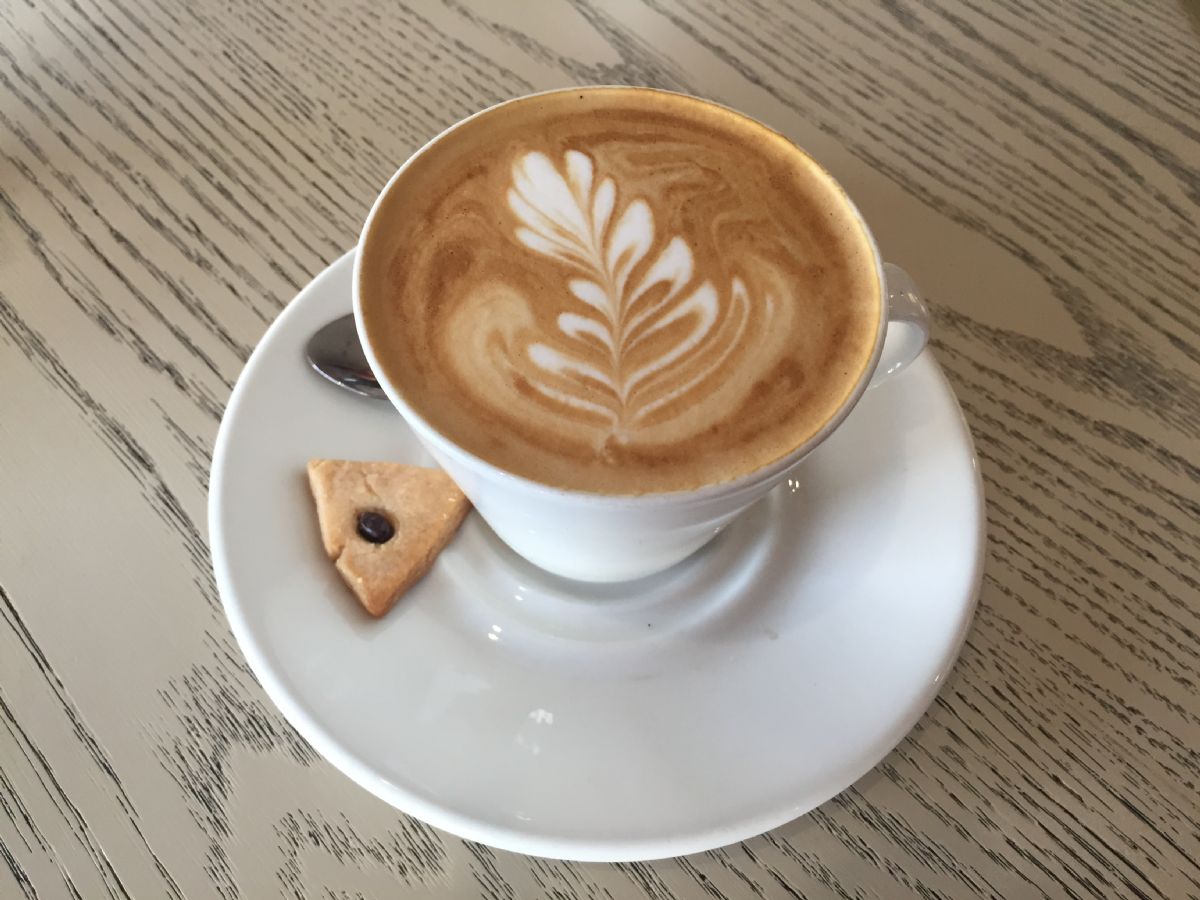 The beautiful Victoria Arduino Black Eagle sits alongside two Mythos grinders on the Bottega counter. It is an impressive set-up and very unexpected in this busy, little shopping complex. Ethan was behind the machine and he set about making our flat white with the Bottega Espresso Blend and an espresso with the guest roaster coffee, a Uganda Sipi Falls single origin. The flat white was immensely satisfying on the crisp, winter morning and the espresso was light and bright, disappearing in just a couple sips. They are certainly putting the amazing equipment to good use!
They've only been open a year, but have already wedged themselves into the hearts of the locals with their fantastic coffee and happy vibes.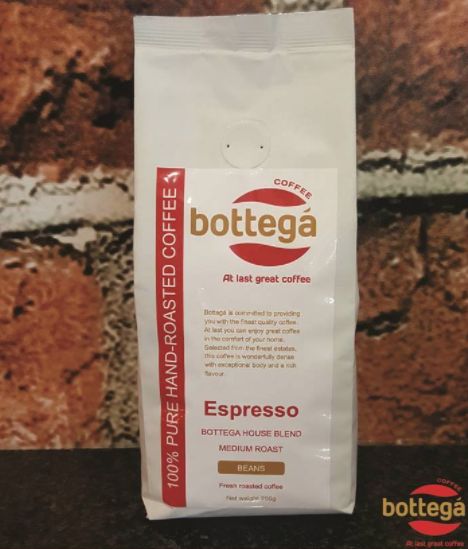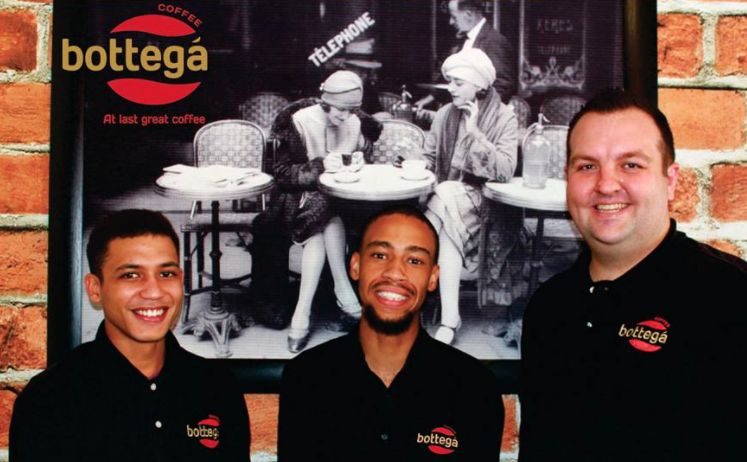 Got something to say? Then leave a comment!
---
First 6 baristas for Nationals 2018
Monday, 5 June, 2017
The first Regional competition is done and dusted and 6 talented baristas have made it through to the National Championships in 2018. Winston Thomas said he was really nervous going in to defend his WC title having just been named National Champion but he rode the wave of pressure straight to the number one slot. That's not to say it was easy. The competition was fierce and saw a number of fantastic Cape Town institutions throw their names in the ring to claim a place at Nationals 2018.
Winner - Winston Thomas, Origin Coffee Roasters
2nd - Dayle Visser, Tribe Coffee Roasting
3rd - Neil Gouws, Origin Coffee Roasting
4th - Christopher Abrahams, Ciro Full Service Coffee Co.
5th - Kuda Gezi, TriBeCa Coffee
6th - Lehan Venter, Truth Coffee Roasting
It's a very good start to the competition season. Check
out the rest of the schedule here.
You'll note the SCASA has split out the Barista Champs and Latte Art and Cup Tasters in most regions, which will give baristas an opportunity to focus on different disciplines and gives each category the space they deserve.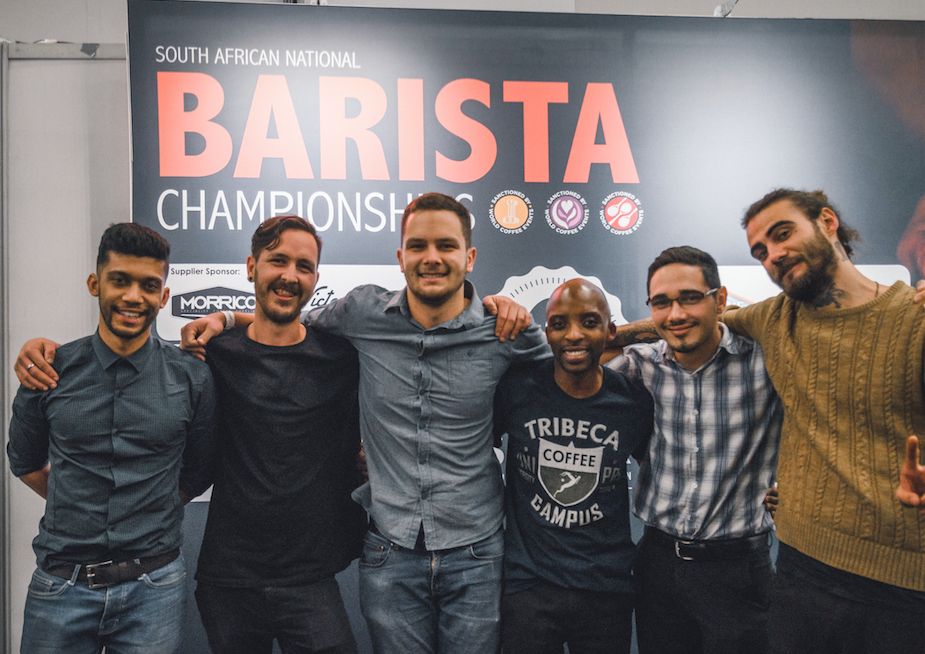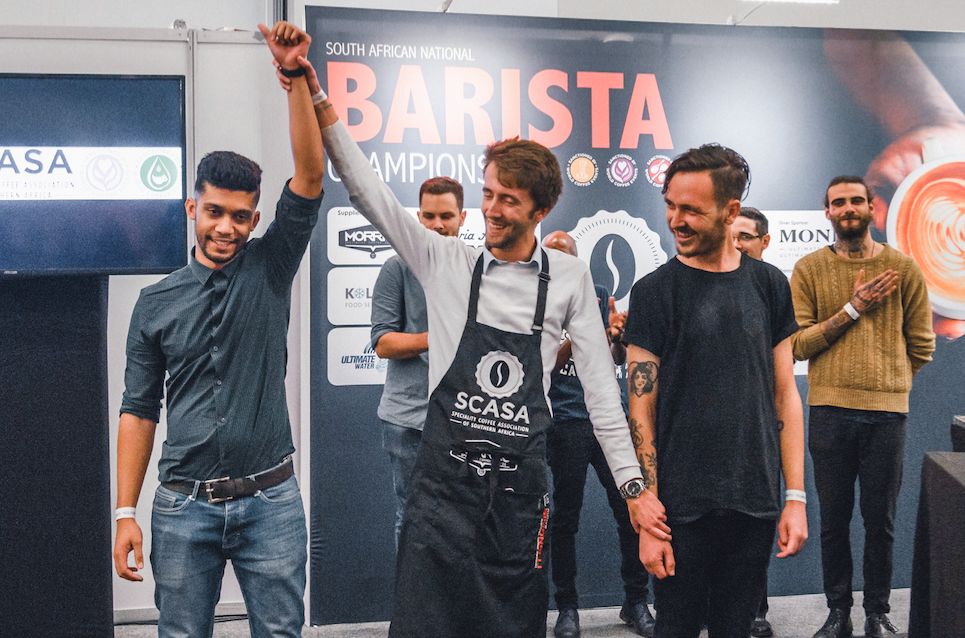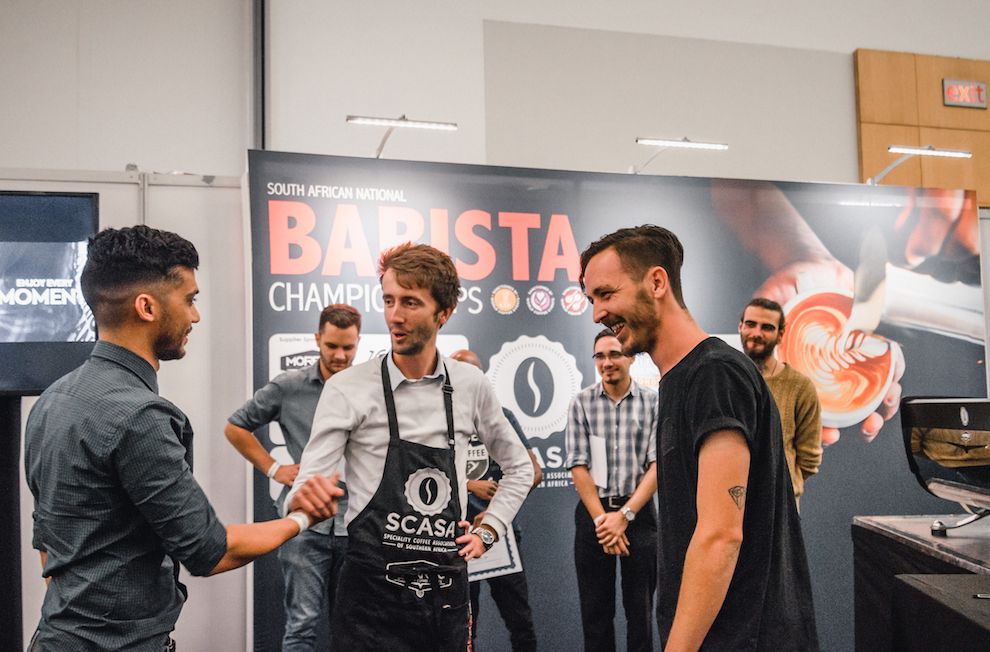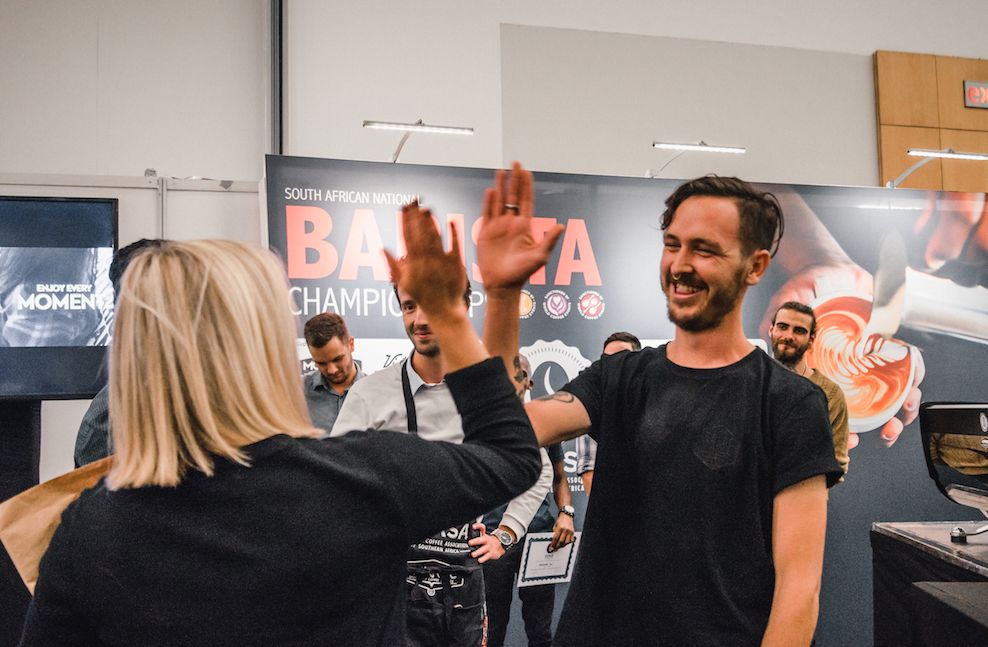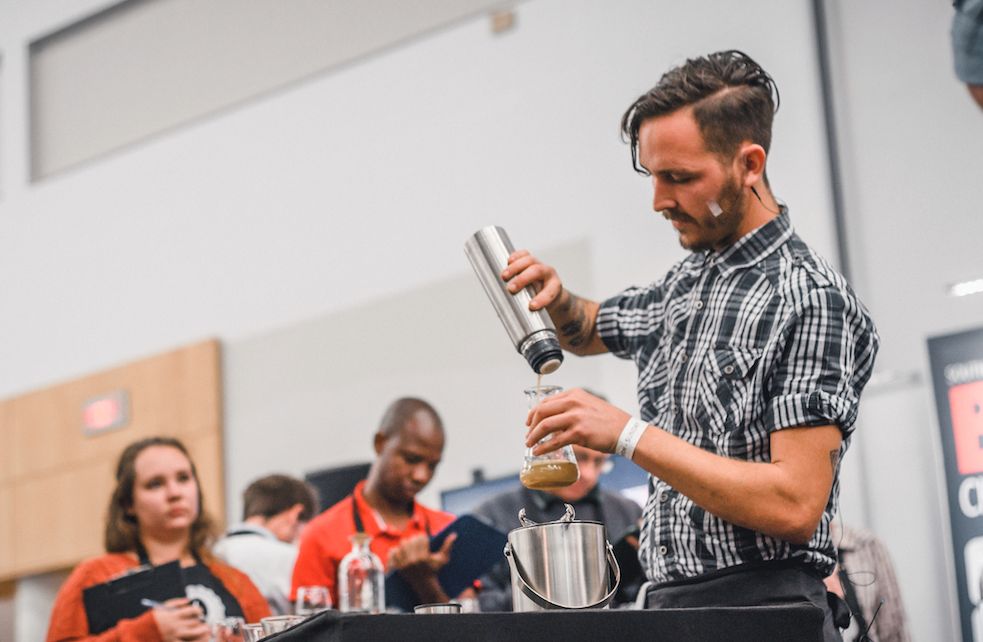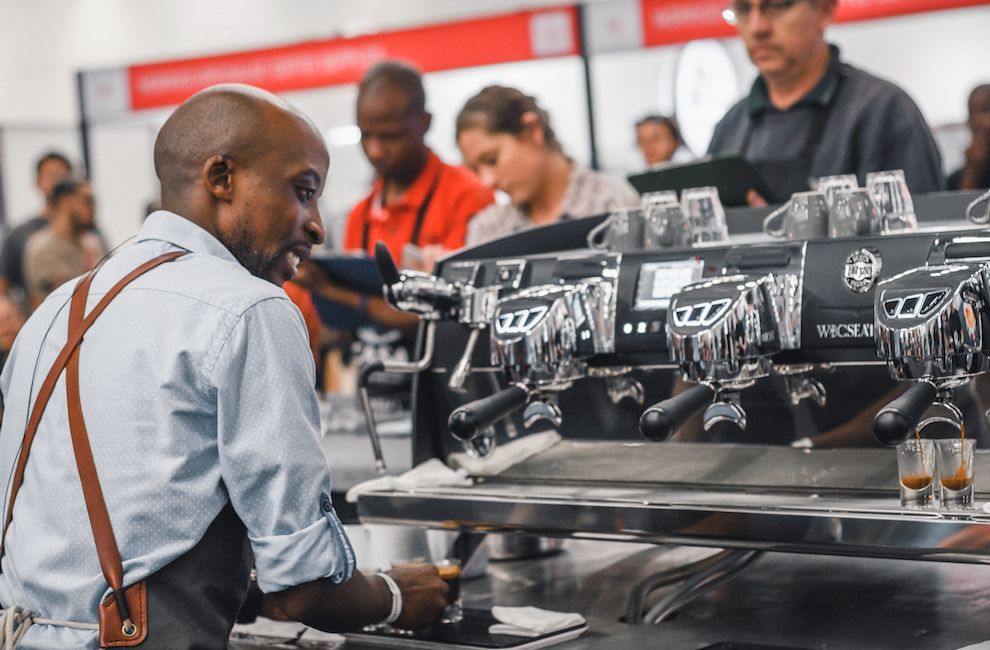 Got something to say? Then leave a comment!
---
Western Cape Regionals this weekend! Who will be competing? Find out here!
Wednesday, 31 May, 2017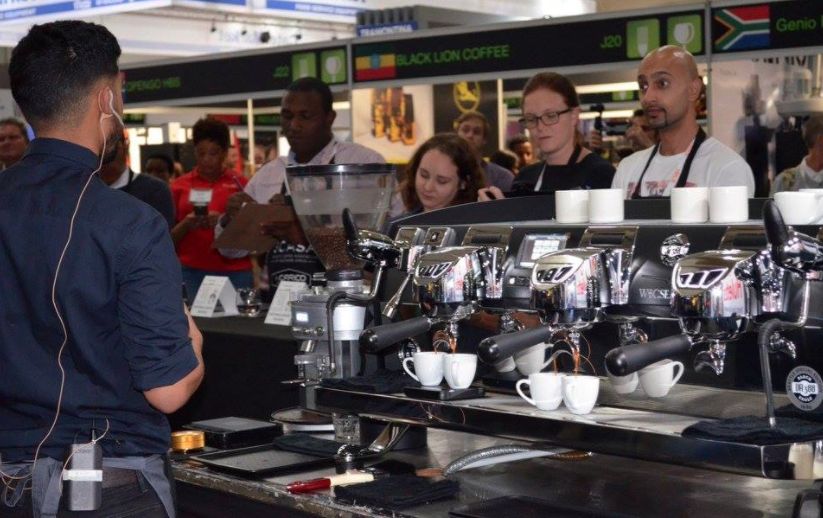 The beautiful VA Black Eagle will be in flight this weekend at the Good Food and Wine Show!


Cape Town - This weekend the
Good Food & Wine Show
will host the first SCASA Regional Barista Competition of the 2018 competition cycle, with some of the country's biggest names in coffee participating. Amongst the contenders will be newly crowned SA Barista Champion Winston Thomas (
Origin Coffee Roasters
) who must surely be a favourite for this event. Challengers to his title come from well known establishments such as
Truth Coffee
,
Tribe Coffee
, TriBeCa and
Rosetta Roastery.
Individuals to watch out for, besides Winston Thomas, include the other W Cape Baristas fresh off their Nationals campaigns, Lolly Daweti and Kuda Gezi (both
TriBeCa
) and the very exciting National Latte Art Runner-up , Chris Abrahams (Ciro). Others who attended Nationals for Cup Tasters, Neil Gouws (Origin) and as part of the Winston support team, Justin Groep (Rosetta) will be eager to showcase their knowledge and experience gleaned from the Nationals competition. There are also some returning to competition such as Dayle Visser (Tribe), Charles Ngwarai (Snobs Coffee) and Adrian Europa (Origin). Finally, one must keep an eye on the dark-horse contenders from arguably the most famous coffee shop in the world, Truth, in the form of Innocent Chakanyuka and Lehan Venter.
The World Barista Championship format applies with Baristas creating 4 espressos, 4 milk-based beverages and 4 espresso based signature drinks for the panel of 7 judges, in 15 minutes.
Be sure to get your tickets to the Good Food & Wine Show and don't miss the action on the SCASA Coffee Stage - action takes place from 10am daily, with coffee demonstrations, presentations and activations between sets. Finals will be held on Sunday from 10am, with the Top 6 finalists repeating their sets, and prize giving to follow at 4pm.
Last
chance to win tickets here.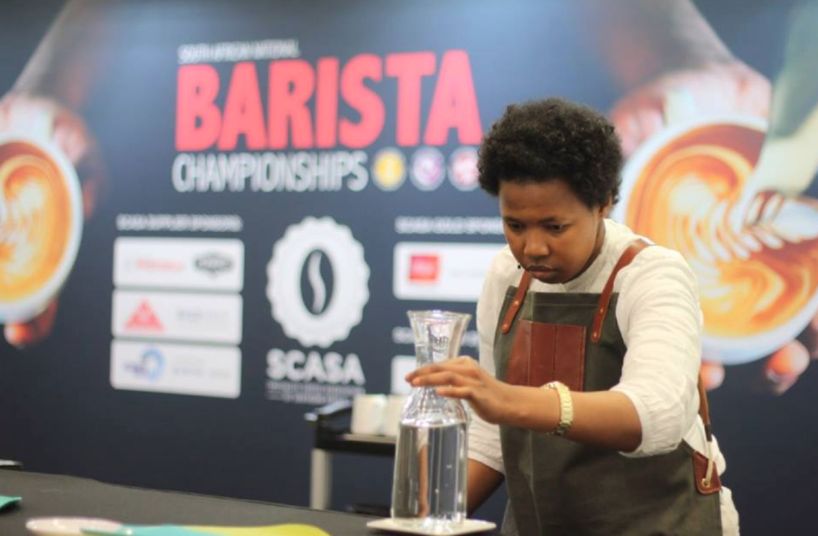 Got something to say? Then leave a comment!
---
Finalists of the Almond Breeze LAVC announced!
Wednesday, 31 May, 2017
---
Over the past 3 months 12 baristas each month have gone head to head with their own video submission of their best latte art, using Almond Breeze's Barista Blend, a 100% dairy free almond milk, formulated by professional baristas for Blue Diamond. Over 10 000 people viewed the videos and collectively cast their votes to decide the top 6.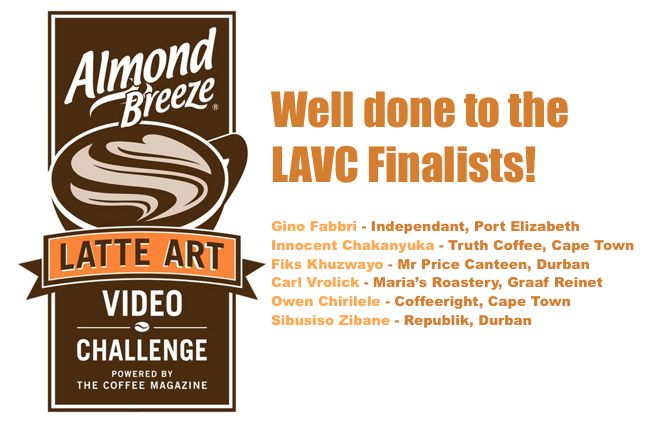 The Grand Finals will see each of the Top 6 receive an Almond Breeze care-package and a latte art design assignment, which they will film and submit… the barista with the most votes in during the Grand Finals voting window in June will win the prize money and the glory!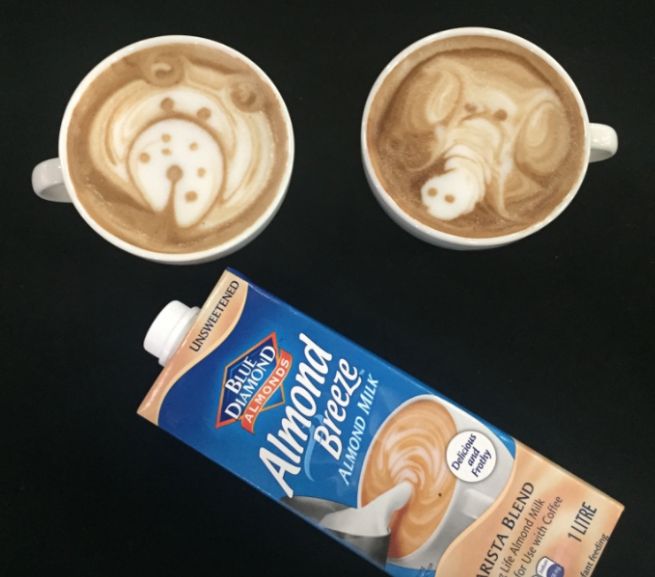 Got something to say? Then leave a comment!
---
Cafe of the Week: Saint James Cafe
Wednesday, 31 May, 2017
Saint James Cafe, Observatory, Cape Town

---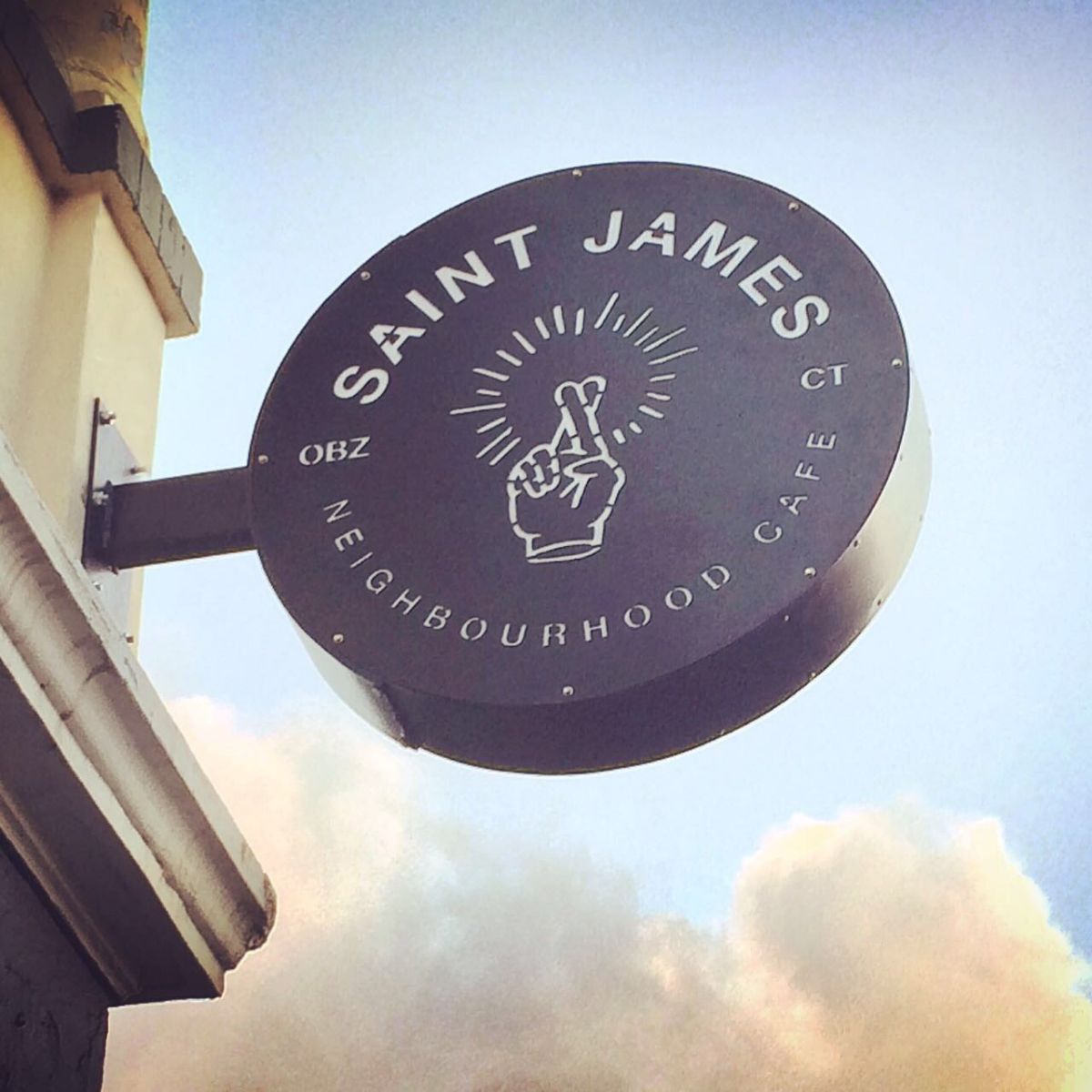 How did the Saint James Cafe team get into the coffee business?
Three friends saw a corner spot open up, just down the road from where they live in Observatory and knew there was a gap in the market for good coffee served in a well-designed space.
Tell us about your coffee and how you went about choosing what was best for your customers.
We sampled the offerings of several local roasters but in the end decided to go with Noan's brother in law who started the Stellenbosch branch of Wings Coffee Roasters earlier that year. We realised that the long term value in being able to work very closely with our roaster would enable us to provide them with feedback that would ultimately improve the experience for our customers and help us learn a lot more about the coffee we are serving our customers. We are currently serving a blend made up of Rwandan and Brazilian beans. A complex body, low acidity and a complimentary sweetness. This blend is perfect for what our customers are currently demanding.
We also use a Moccamaster to serve some very exciting single origins in the form of batch brew coffee.
What defines your vibe?
Warm, well designed space with an eclectic mix of people, music, art and lots of greenery.
Tell us a little known and unexpected fact about owning a cafe.
Three owners with very different personalities and skill sets makes for an amazing melting pot of ideas and strategies.

What has been your best moment so far on this journey?
Seeing the physical manifestation of something that was merely a concept/idea. Having a customer leave the premises with a truly great experience of the coffee and the space.
Describe one of your favourite regular customers that make up the fabric of your cafe community.
A local that lives in our street comes in every morning, gives the barista a nudge, handshakes and smiles are exchanged (he knows everyone including all three owners by name) ,by the time this is done his coffee is ready and waiting for him to start his day. This guy has become a friend and he is one of many.

What's the one reason people should visit your cafe (other than the coffee, of course!)
Definitely our friendly staff and unique ambiance!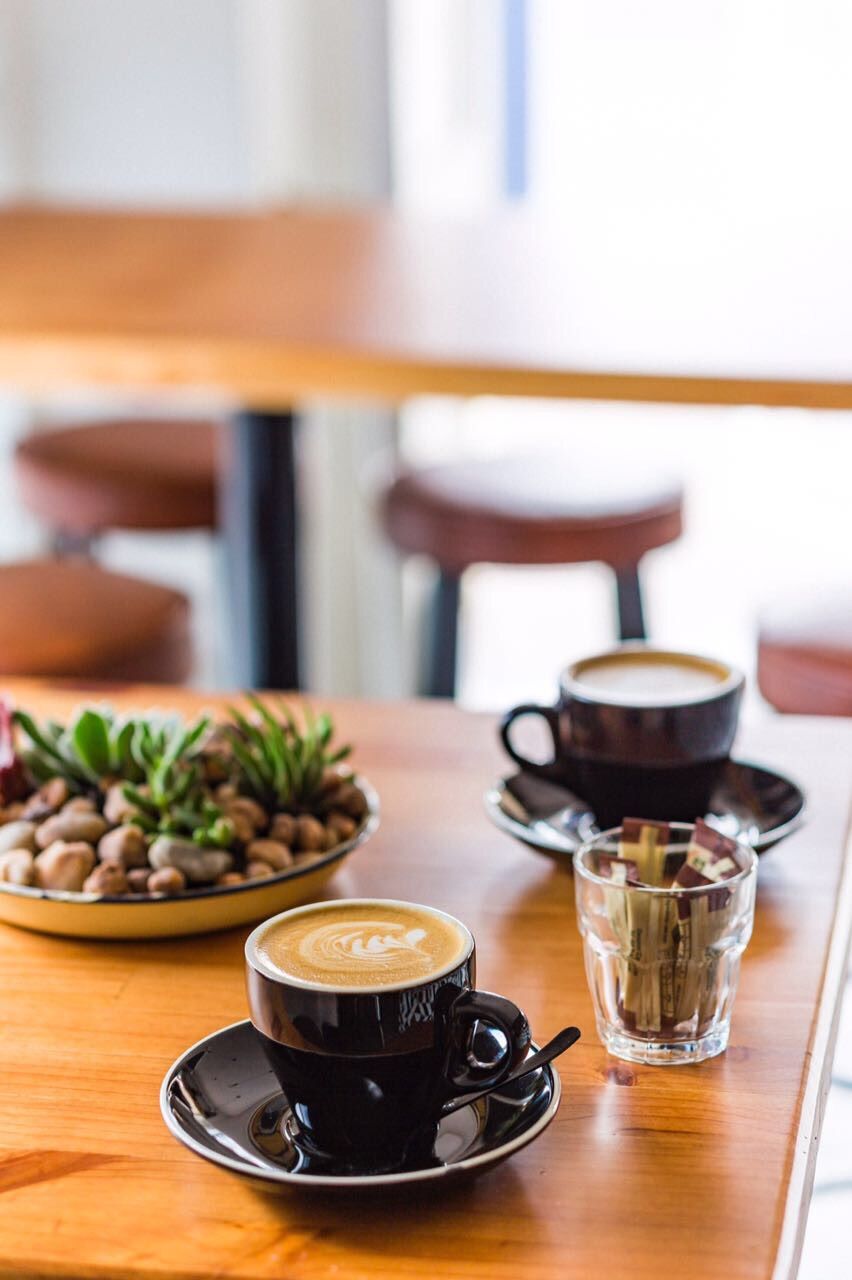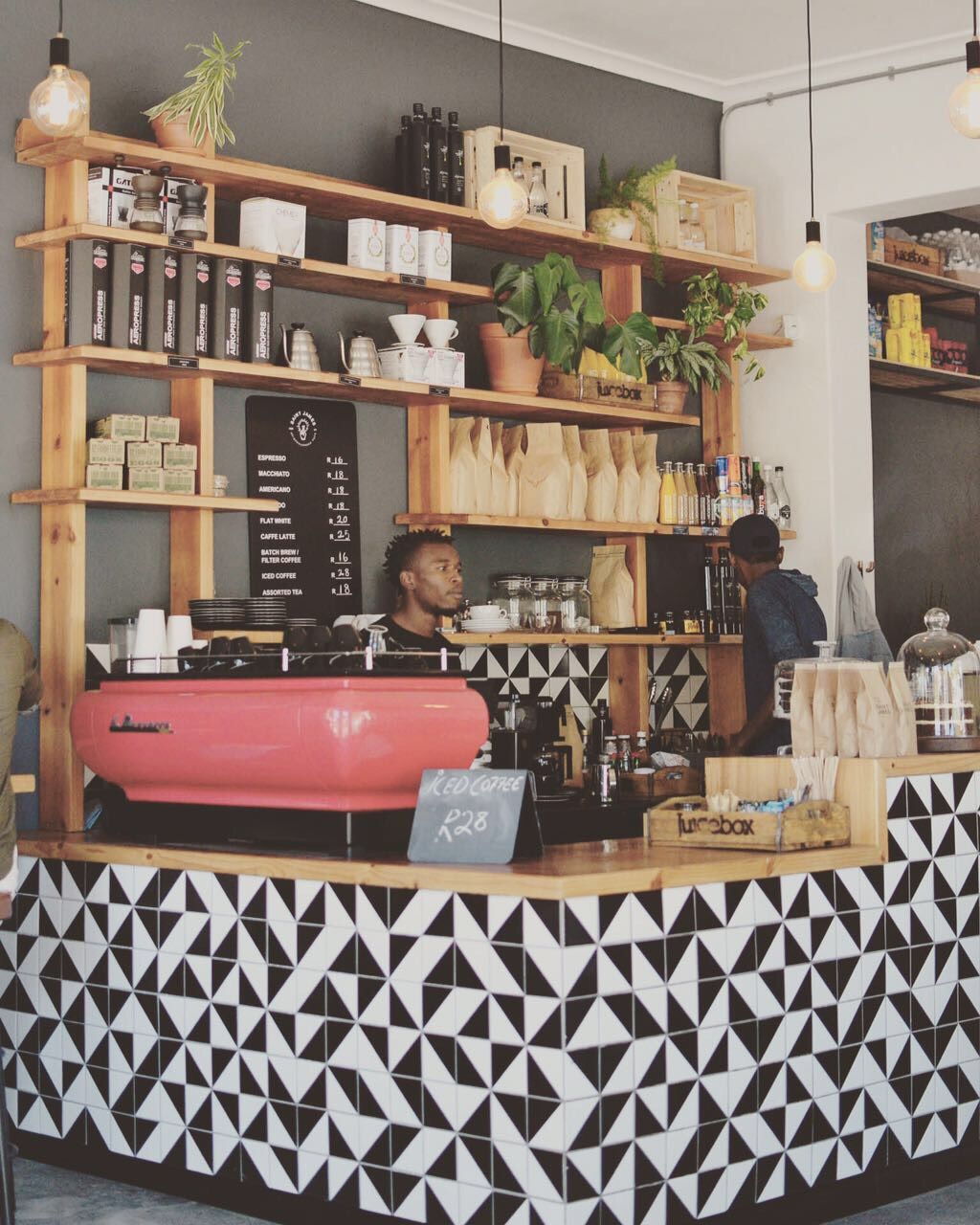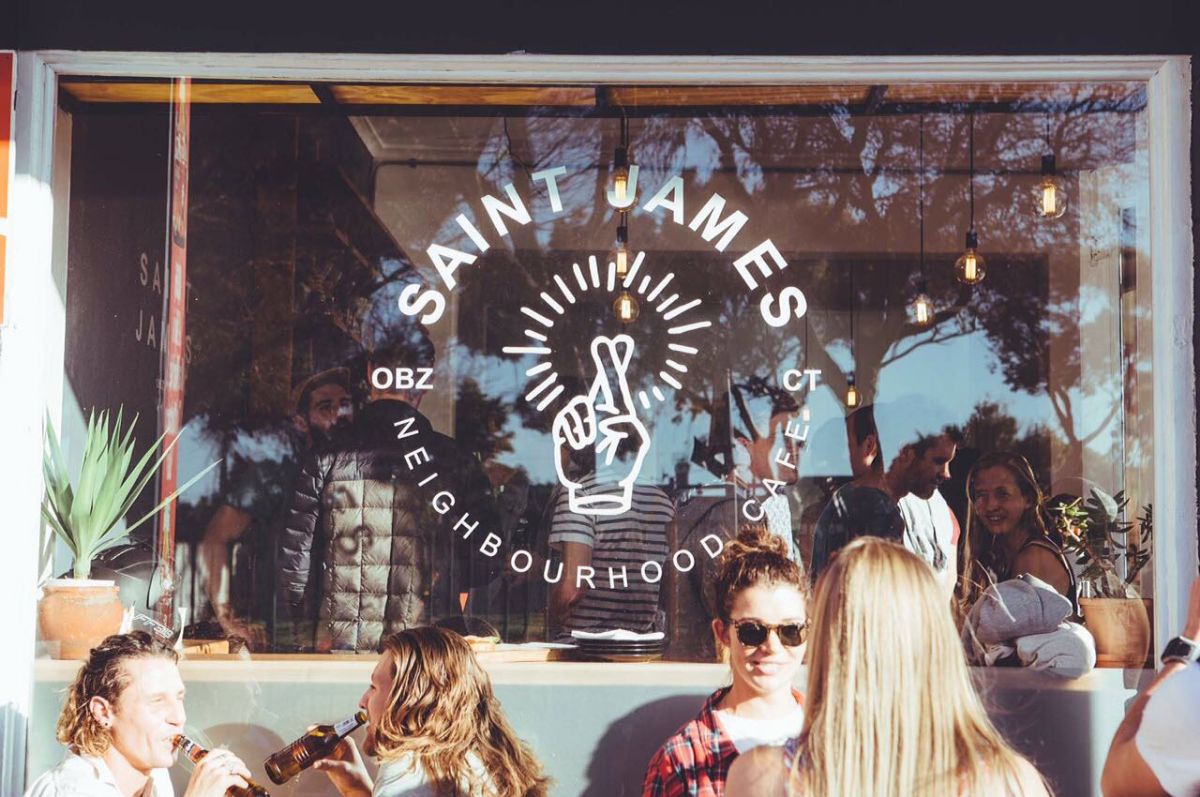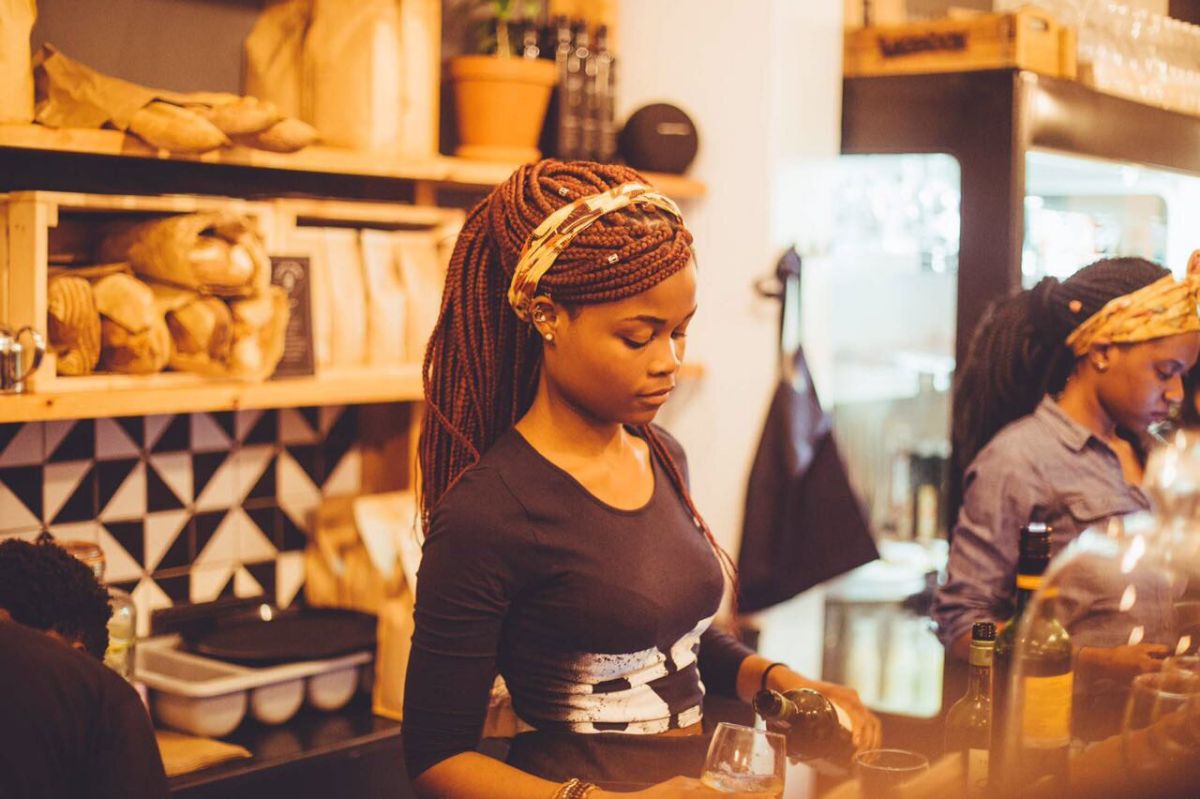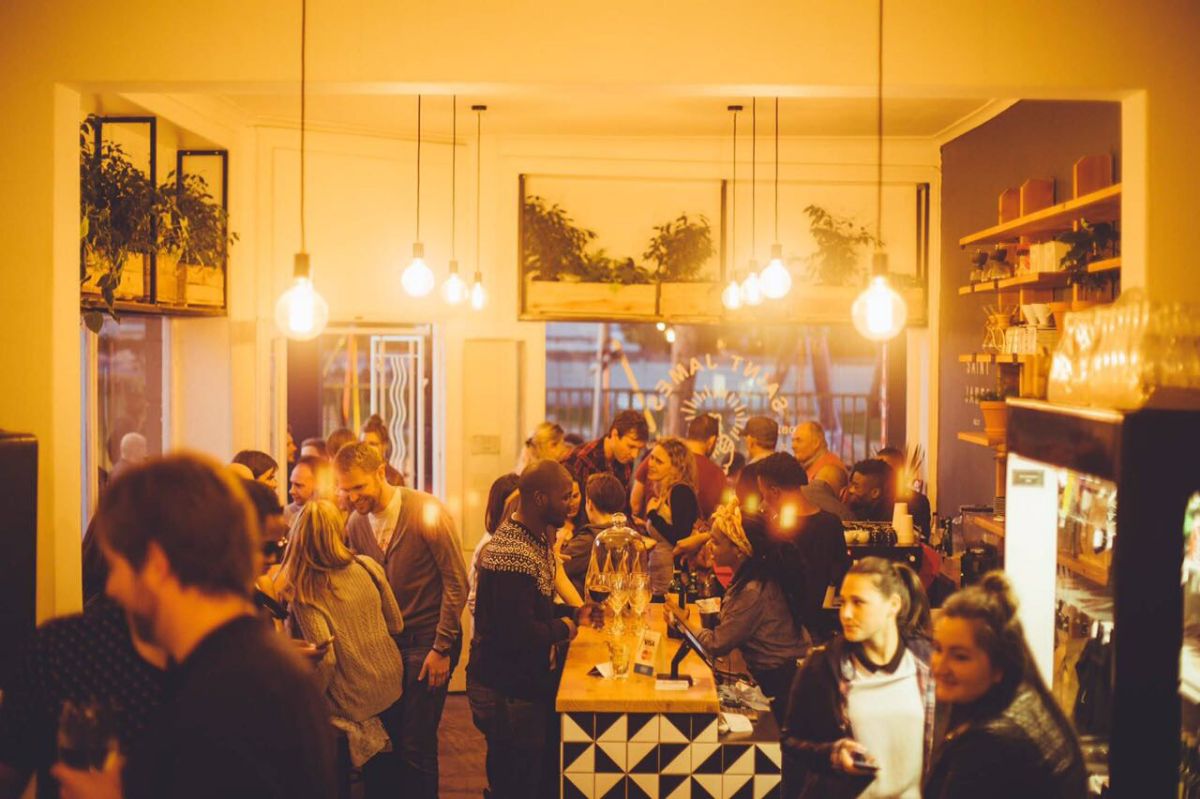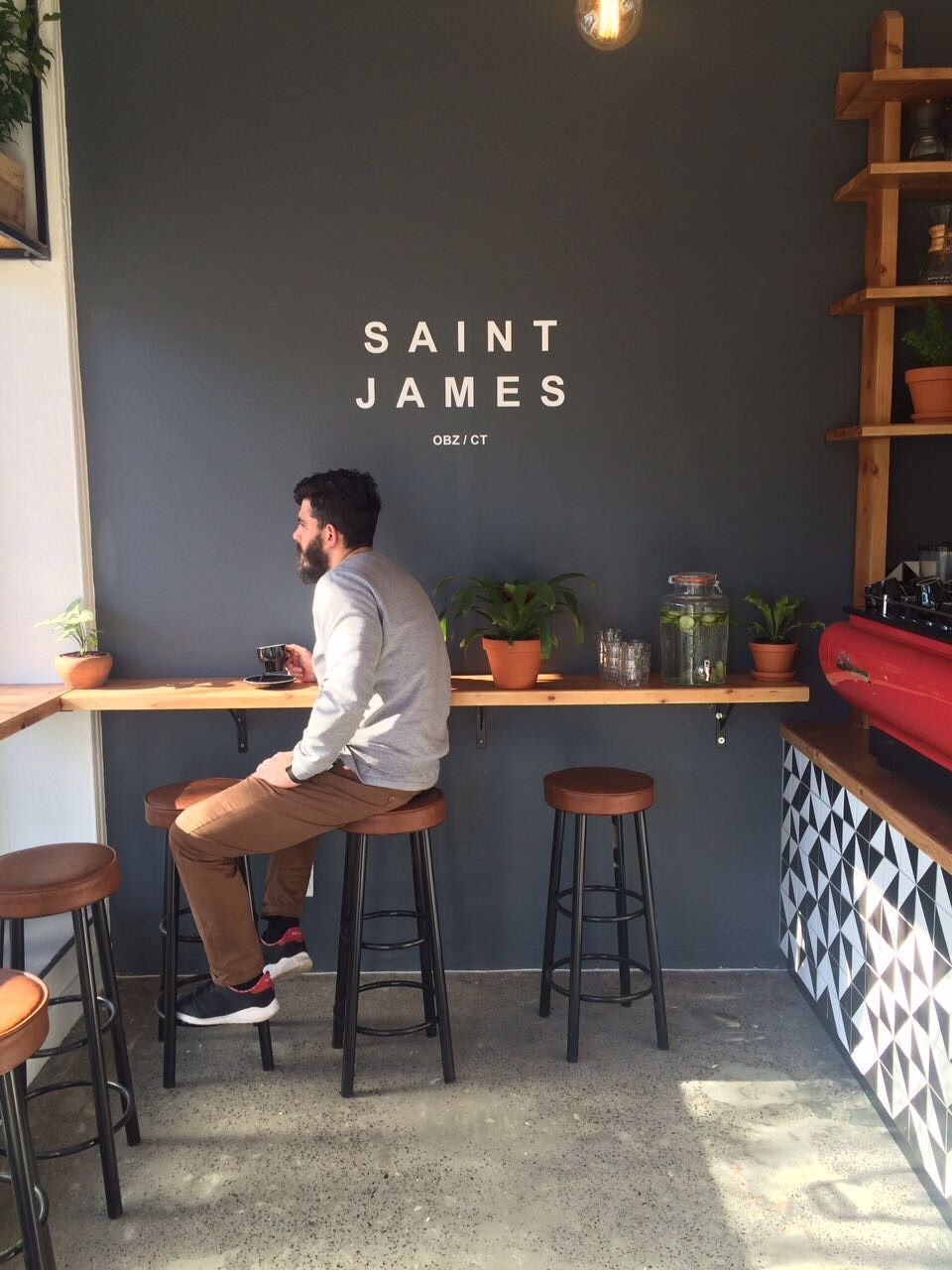 Got something to say? Then leave a comment!
---
Brew a Perfect Plunger with Craig Charity
Wednesday, 31 May, 2017
The Plunger is one of the simplest brewing methods available. We're sure you have one at home, it's time to get it out and learn some new tricks with All African Barista Champion 2017, Craig Charity.

The immersive method means the result in your cup should be a full bodied and rich brew, but how do you get it right every time? Take it away Craig!



Shot on location at the Franke Coffee Bar. That beautiful and convenient tap in the video is the Zip HydroTap, perfect for your home or your coffee counter.
Got something to say? Then leave a comment!
---
Final Week Almond Breeze LAVC: Hugo Cafe baristas Face-Off!
Thursday, 25 May, 2017
Got something to say? Then leave a comment!