You may have thought we were messing around when we said we were giving away a Home Barista set up worth R50 000, but we weren't! Just ask
Willem Du Plooy who won the last prize from the Summer Edition
!
Now, in association with
Hostex 2017,
there is another opportunity for you to win BIG! Find the details on the #Hostex17 pages of the magazine (Pages 27 and 28)!
You can find the beautiful Autumn Edition
at one of our wonderful distributors across the country.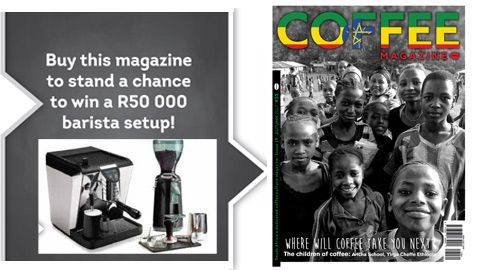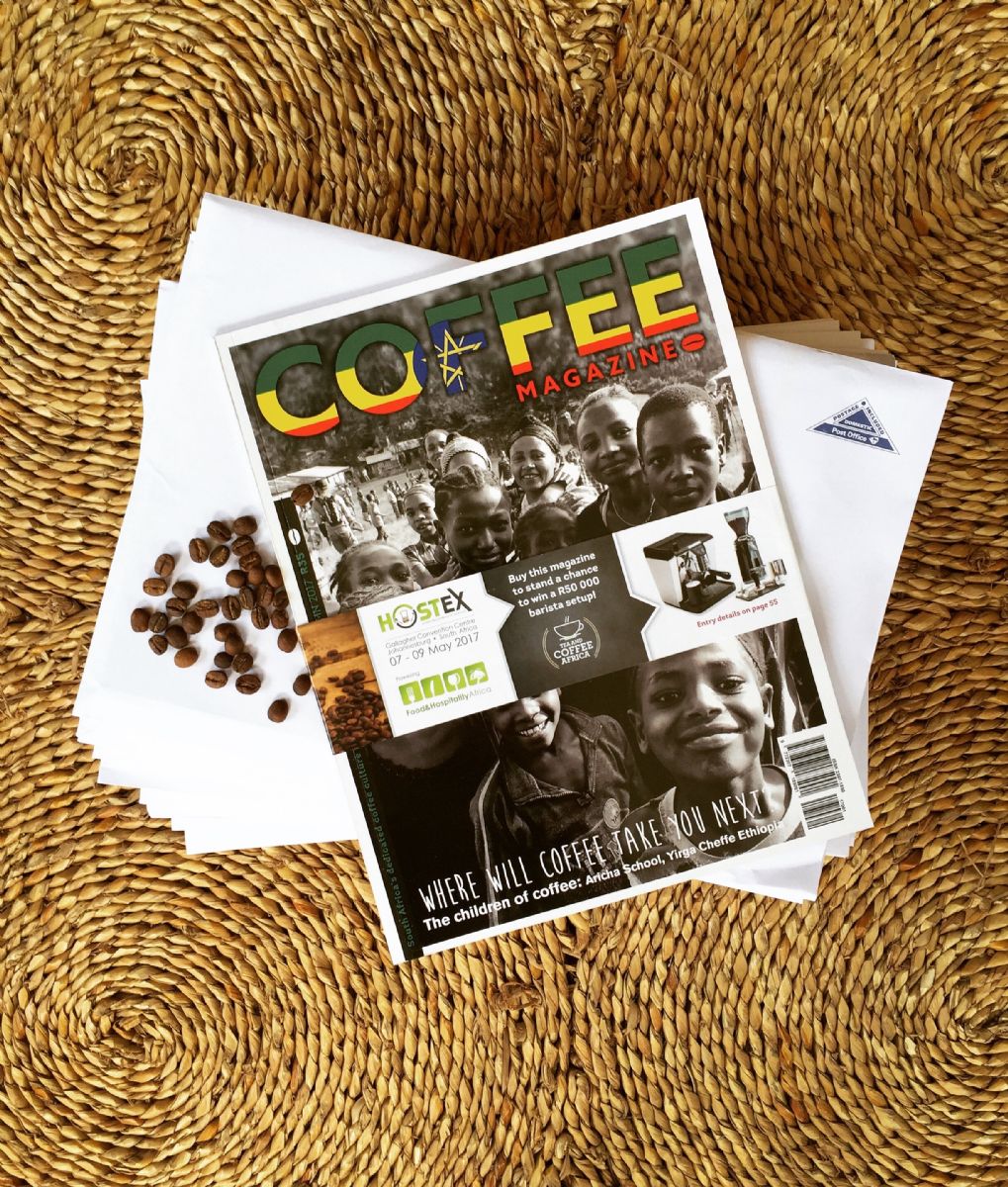 #coffeelovesselati


It is with great pleasure that we announce the winner of our Summer Edition competition! The very lucky winner walks away with a beautiful set up for his home!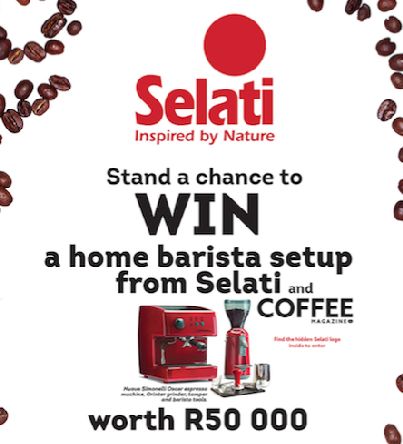 Congratulations to Willem du Plooy!!!
Willem bought his magazine from
the team at Vintage Coffee in Pretoria.

The great news is that there is another opportunity to win with the Autumn Edition of The Coffee Magazine, on shelves now!
Find your nearest distributor here.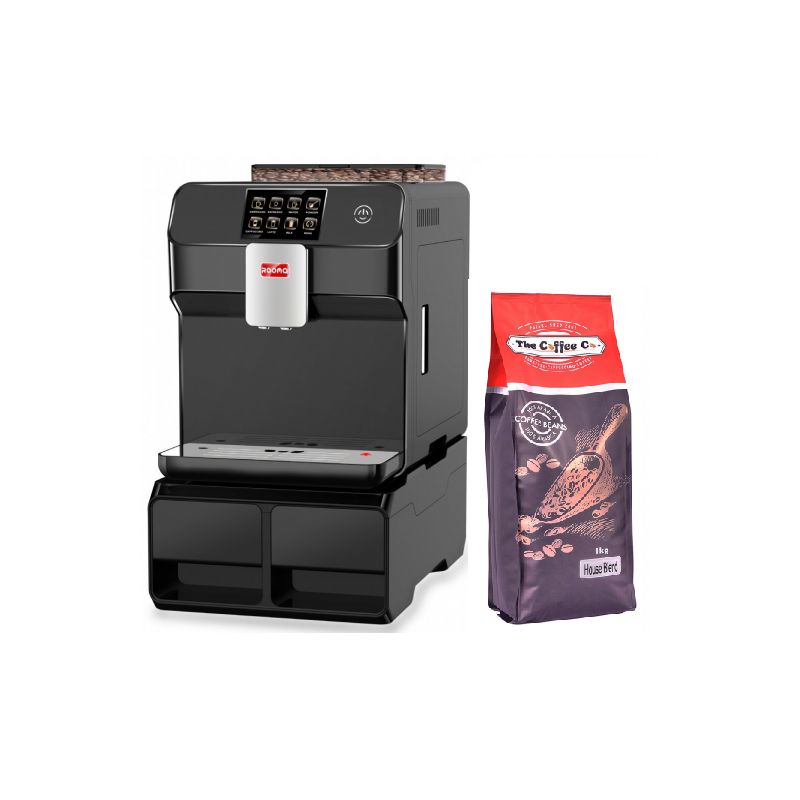 We were so overwhelmed by the response to this competition! Good coffee in the office is obviously a must-have. We had the best responses from offices asking for this amazing prize, but in the end there could only be one lucky office! Thank you so much to Manus and Christo of
The Coffee Co
for making this awesome competition a possibility!
And the winners are
the engineers from ZZ2 Farm in Limpopo
! Ian van Brouwershaven has just become the most popular person in the office for entering this competition!!! Their entry was just classic!!
"This is a message from the engineering department of South Africa's favourite tomato farming company:

Dear Mr Manus & Christo.

Welcome to this introduction write-up about the coffee drinking engineers working on a farm in Limpopo, Southern Africa ......

It is going to be a great motivation, absolutely fantastic.

Our founding father was Willem van Zyl ( True story) ,and not directly related to Willem van Oranje by the way. Willem landed in Cape Town shortly after some guy called Jan van Riebeeck. Great guy, you would have loved him, that is Willem of course. Willem fought against insubordination, couldn't do it, total winner, and left to find a place of his own. After 300+ years and 2000 km we are building his legacy to be the greatest gardeners in the world.

We practise "Natuurboerdery". It is the best farming methodology in the world. We've got all THE BEST technology in harmony with nature. All the industrial farming methods have failed. Pesticide total disaster! Chemicals...is fake! It is not even real plant food.

We've got Tomatoes, Avo and Mangoes and they are THE BEST. You can eat some of our Apples or have some of our Dates or you can even have some of our cherries, it is fantastic!

We've built the Voorwaartsdam. It is a great great wall to keep some of the Limpopo river's water in a dam for the Mexica... err dry season. In-fact we've built an entire new tomato farm together with the wall, okay! Nobody builds better farms than we do!

People tell us, very important people tell us...., they tell us we've got the best vacation evasion system ever created. It is just unbelievable. People at work all the time. It is a great place for the best coffee dispenser. It will dispense coffee all the time.

You got the Rooma A-9 coffee machine. We got company issue "pakhuis koffie" also known as a... well, it is fake. We cannot serve it to our visitors...

And last but not least, we've got a great, great, great dependency on a new coffee machine. It's huge. We hope you totally understand that we need to be first in line to win this Rooma A-9 coffee machine. WE CANNOT COME SECOND. Put the Netherlands second....and lets keep making our farms even greater again!

Is that OK?

Thank you for reading and best wishes

ZZ2's Engineering office"

A parody of the Dutch video targeting Trump, we think these guys are definitely THE BEST. If you haven't seen the video, then please do yourself a favour and watch it below.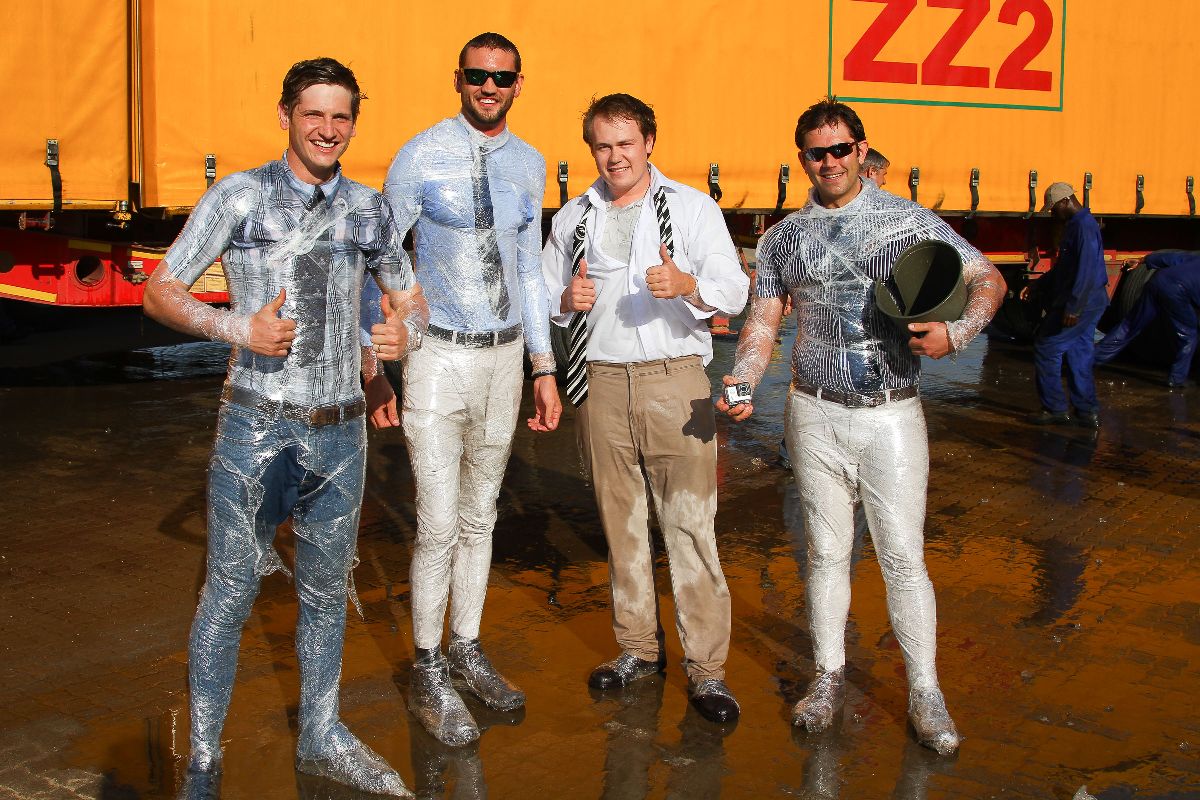 Team ZZ2 - These are the original coffee aficionados that introduced "real" coffee to the ZZ2 Offices:
(L-R) Johan Grobler, Thomas van der Meulen, Manie Potgieter and Ian van Brouwershaven.
Well done guys!!!
Happy Friday everyone.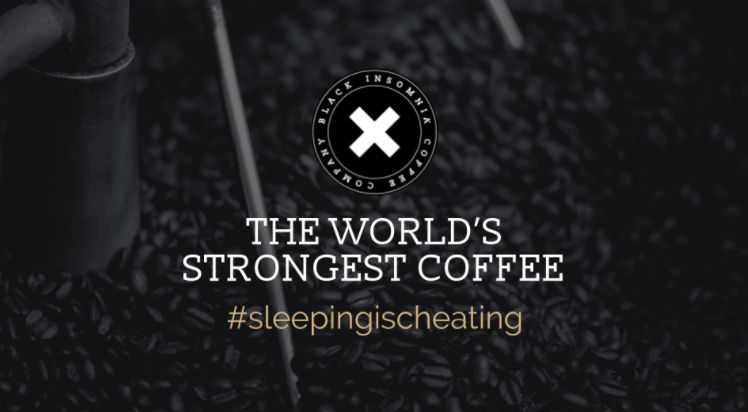 For having been in existence for less than a year,
Black Insomnia Coffee
have certainly made their mark on the coffee scene.
Founder Sean Kristafor tells us, "It's been a bit of a crazy journey with Black Insomnia. We launched the brand last year on the 14th of July, went global to 42 countries on the 1st of October, and opened up our USA Offices on 12 January 2017. Now another step-change, we have now launched on Amazon Prime and will be competing with some of the top international coffee brands."
We couldn't be happier for Gerald Charles, the roaster behind this coffee as it gives his skills a global platform to blossom even further.
---
THE COFFEE THAT TRUMPS ALL OTHERS BLACK INSOMNIA.COFFEE
'The World's Strongest Coffee', Black Insomnia, Infiltrates Amazon USA.
On March 24th the South African based coffee company, Black Insomnia, launches 'the World's Strongest Coffee' with Amazon, making it instantly available to the American public. Although several other coffee brands have tried to stake this claim. None have been able to reach the unadulterated caffeine content that defines Black Insomnia, nor should any brand attempt to surpass this content in the interest of public health and safety.
Black Insomnia Coffee Company, which first launched in Cape Town in July 2016, is the brain-child of founder Sean Kristafor, who had a vision of 'rebooting' the coffee industry. According to Kristafor, "it is time to offer something a little different – something stronger and darker, with an edge". After experimenting in the Black Insomnia Coffee lab, Kristafor and one of the world's foremost roasters, Dr. G (Gerald Charles), managed to roast up the perfect blend of beans, which produced an indulgent smooth sweet nutty flavor that trumps all other coffees trying to make the same claim.
Since the discovery of the Robusta coffee bean in 1896, with its higher caffeine content in relation to the Arabica coffee bean, coffee roasters have been experimenting with various blends and roasts to produce the world's strongest coffee. Though this is a title that countless roasters and brands have claimed and still claim today, such as the nine different brands on Amazon that all claim the title in one variation or another, Black Insomnia has legitimately earned this title.
Firstly, Black Insomnia is pure and naturally very high in caffeine without any added chemicals, preservatives, sugars or any other additives. Laboratory test results, using the High-Performance Liquid Chromatography method, have found that this amounts to an incredible 17524mg of caffeine per kg. Comparing this to the 13179mg of caffeine per kg in Deathwish Coffee it is clear that Black Insomnia is 33% stronger. Lastly, the International caffeine reference website, the Caffeine Informer, has now accredited Black Insomnia as 'the World's Strongest Coffee'.
This is not to say that coffee cannot have a higher caffeine content, whether natural or artificial, but rather that it shouldn't. This is motivated by two primary reasons, of which public health and safety are first and foremost. According to Mayo Clinic , "Up to 400 mg [equivalent to 6 mg/kg body weight in a 65-kg person] of caffeine a day, appears to be safe for most healthy adults. That's roughly the amount of caffeine in four [6 oz] cups of brewed coffee". Thus, having just one 6 oz cup of Black Insomnia almost fulfills the recommended maximum intake. According to Kristafor, during their experimental phase, "any blend that resulted in a higher caffeine content than 702 mg adversely affected the flavour and thus was rejected".
Through passion, ingenuity, skill and the ultimate craving for that perfect cup of coffee to kick you into action and life, Kristafor has created a coffee that defies competition, borders on narcotic, is blissfully delicious but most importantly is now available on your doorstep.
'To prove our claim of The World's Strongest Coffee we've send samples of these three coffee samples were to SGS Laboratories, the world's leading inspection, verification, testing and certification company to test their caffeine content."
SGS have equipment which uses High Performance Liquid Chromatography (HPLC) to test samples. The samples are tested versus standard known samples of caffeine. HPLC has the ability to separate, identify, and quantitate the compounds that are present in any sample that can be dissolved in a liquid.
The certified results from globally renowned and independent SGS laboratories indicate a clear winner in the title for The World's Strongest Coffee. With 17524 mg of Caffeine per kg Black Insomnia Coffee is 27% stronger then Wodfee who has 13809mg per kg. Compared to DeathWish Coffee who has only 13179 mg of Caffeine per kg Black Insomnia is a whopping 33% stronger.