Where brewing meets the grind!
Friday, 25 May, 2018
We love the team over at Deluxe Coffeeworks so we were excited to hear of a new collaboration with Boston Breweries.
---

Pose the question "Brew?" to someone, and their answer will normally define their lifestyle. If they say "Cheers! Nothing like sipping a cold one" you're looking at a confirmed beer drinker. If, however, the answer is "Double espresso – hold the milk," we have a coffee connoisseur on our hands.
And now there's a third option, brought to you by Boston Breweries and Deluxe Coffeeworks: an option that will leave both sets of brew addicts licking their lips and looking for more – Black River Coffee Stout. It's exactly what it sounds like: a jet-black brew with a toffee coloured head with an unmistakable aroma of perfectly roasted coffee beans. With a hint of delicious malt in the background, this is a taste-bud activating scent that invites that deep first sip.
A caffeinated beer? "Absolutely!" says Chris Barnard, Chief Brewer and MD of innovative Boston Breweries craft brewing company. "This is a stout: a drink that is to be savoured rather than chugged. It is the perfect evening drink, and is ideal at meal time too. It's a fantastic accompaniment to sweeter foods, and the subtle carbonation makes it perfect to cleanse palates after creamy dishes." Black River Coffee Stout lives up to the reputation that stouts have built since 1677: hugely popular dark brown beers made with roasted malts: they were stout by name and stout by nature. Boston Breweries have stuck with the centuries old brewing tradition, but with a coffee flavoured twist that would have had our ancestors drooling.
Judd Francis Nicolay, co-founder and operations manager of Deluxe Coffeeworks is in full agreement. "Black River Coffee Stout fits the Deluxe Coffee profile to perfection. We are passionate about coffee and we think that this is good enough reasons for us to do what we do: roast, supply and serve coffee in the best way we know how. In Black River Coffee Stout our coffee taste is brilliantly captured, and we are proud to be collaborating with Boston Breweries on this great stout."
This adventurous approach also highlights the Deluxe Coffeeworks team's belief that what counts in the world of coffee is not hackneyed tradition, but what the clients want, and how they like to consume their brew. This is reflected in Deluxe Coffeeworks laid back, old-school fashion: great music, good company and perfectly brewed coffee. Add the Boston Breweries innovation and brewing perfection to this mix and you end up with a whole new world of taste and flavour; a world where brews collide to create a drink that is reminiscent of two completely different, but equally refreshing processes. The sticker on Black River Coffee Stout's bottles says it perfectly: "Where brewing meets the grind!"
Deluxe Coffeeworks full-bodied, full flavoured and smooth coffee beans enhancing Boston Breweries perfected brewing methods promises to be a ground-breaking move that will set the beer and coffee drinking worlds alight. Available in both bottles and traditional kegs, Black River Coffee Stout with its thick, chocolate coloured head and superb coffee flavour notes is a brewing innovation whose time has come.
"Boston Breweries have been brewing craft beers for 18 years, and that experience and expertise is found in every bottle of beer that is carefully brewed by our team. Established in Cape Town as an all South African owned and managed Brewery we pride ourselves on making quality beer in the traditional fashion – by hand. Recently the team partnered up with popular coffee company Deluxe Coffeeworks – and we are thrilled to finally be able to share the news of our exciting collaboration with them."
Got something to say? Then leave a comment!
---
Is coffee the key to longevity?
Wednesday, 23 May, 2018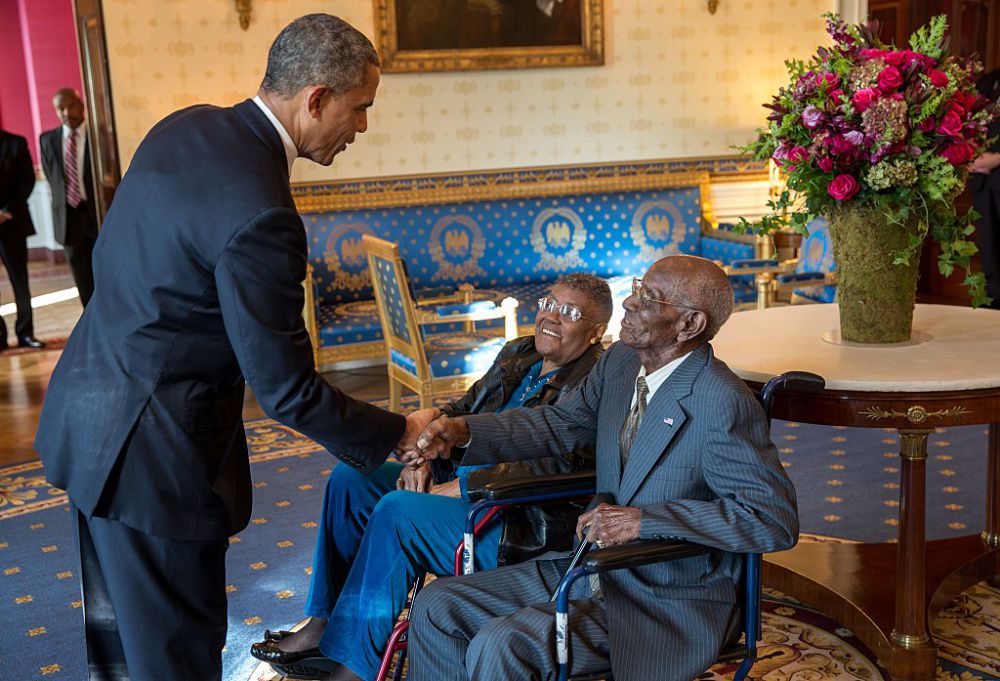 America's oldest living man just celebrated his 112th birthday, which is pretty impressive. And what does Richard Overton attribute his longevity to? A cup of coffee every morning – with a splash of whiskey for good measure!
In an interview with The Dallas Morning News, Overton (also America's oldest living World War II veteran) shared his daily habits, and they're hardly what the experts would recommend for living a long and healthy life. Overton starts his morning (very early at 3am) with something sweet, like waffles or pancakes, and pairs that with several cups of coffee served with three spoons of sugar (and a splash of whiskey).
"You put a taste of whiskey in your coffee in the morning," Overton told Cigar Aficionado. "It's like medicine."
So that's the secret to living a long life! We can get behind that!
The Texas resident also smokes a dozen cigars a day. He once met with comedian, Steve Harvey, who asked him what the secret was to living a long life, and Overton replied, "Just keep living, don't die."
We may take a pass on the cigars, but there seems to be a pattern forming on the coffee front. Richard Overton isn't the only centenarian (a person who is a 100+ years old) who hails coffee as one of the ingredients for living a long life. Art Stieglieter, a retired Fire Department Captain from Chicago, just turned 100 and attributes his longevity to his daily caffeine fix. As he told the Chicago Tribune: "I'm a big coffee drinker and have at least six to eight cups a day. I've read articles that say you have longevity if you drink coffee."
When Downing Jett Kay of Baltimore turned 107, she also said drinking lots of coffee had helped her to live a long life. While the real secret to longevity might just be good genes, there's definitely some evidence in favour of caffeine. So, the next time someone questions your coffee habit, you can respond that a cup of coffee or seven (probably) isn't going to kill you!
Got something to say? Then leave a comment!
---
Meet Gordon, the Robot Barista!
Tuesday, 22 May, 2018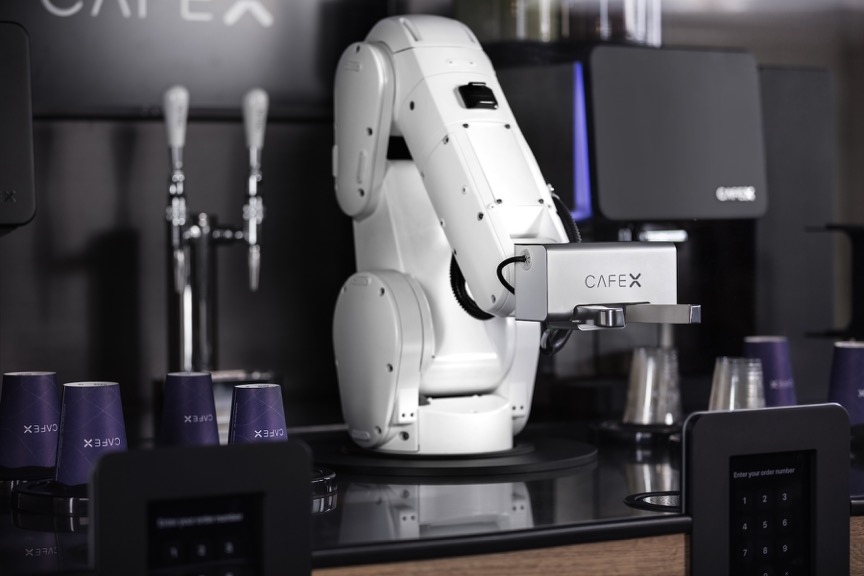 Gordon can make 120 cups of coffee per hour. Gordon the Robot Barista that is. You might be wondering; can a robot really make a good cup of coffee? Cafe X, an American start-up, seems to think so – they recently opened their first machine-operated café in San Francisco…
The robot barista operates professional coffee machines to serve everything from espressos, to flat whites, cortados, and lattes; all for less than $3, and no tip required. That doesn't mean the café doesn't employ any people though – there are staff on-hand to help customers place orders, clean the equipment, and resupply the ingredients.
Customers place their orders through a mobile app or on an iPad at the café. The ordering and scheduling software takes care of the rest, and before you know it, your coffee is ready. 'Gordon' even delivers your coffee with a flourish – a "ta-da!" gesture as your coffee is presented to you.
The Robotic CoffeeBar 2.0
The man behind the machine is Henry Hu, a 24-year-old college dropout, who got the idea for automating coffee while he was studying technology and entrepreneurship at Babson College in Massachusetts. As a coffee drinker, Hu was tired of waiting in long lines at cafés, and wanted to find a way to get a faster caffeine fix.
Inspired by the automation of production in the automotive industry, Hu went to work on a robotic arm prototype, and was awarded the Thiel Fellowship, which gives $100,000 to young people who "want to build new things instead of sitting in a classroom". Hu also secured millions in seed funding from other investors.
A fast fix
The benefit of 'Gordon' the robot barista, according to Hu, is that, "by being automated, we guarantee every cup of coffee you are served from a Cafe X machine is how the roaster intended you to enjoy their coffee." The café serves three single-origin roasts, a blend, and cold brew, and works with the roasters to fine-tune each recipe to ensure precision, consistency and ultimately, high quality coffee. And all at speed – with the robotic arm able to churn out between 100 to 120 orders per hour.
What do you think? Could you get used to a robot pulling your espresso?
Got something to say? Then leave a comment!
---
Coffee, sports cars and all things Italian at Domus Home
Friday, 18 May, 2018
All words and images by Isle van der Merwe.
Domus Home in Brooklyn, Pretoria hosted an Italian Day featuring coffee, Italian food and sports cars!. Costa, the owner or father of the Home, has had a long-standing passion for coffee spanning more than 20 years, a hobby that grew into a perfect complementary addition to his business.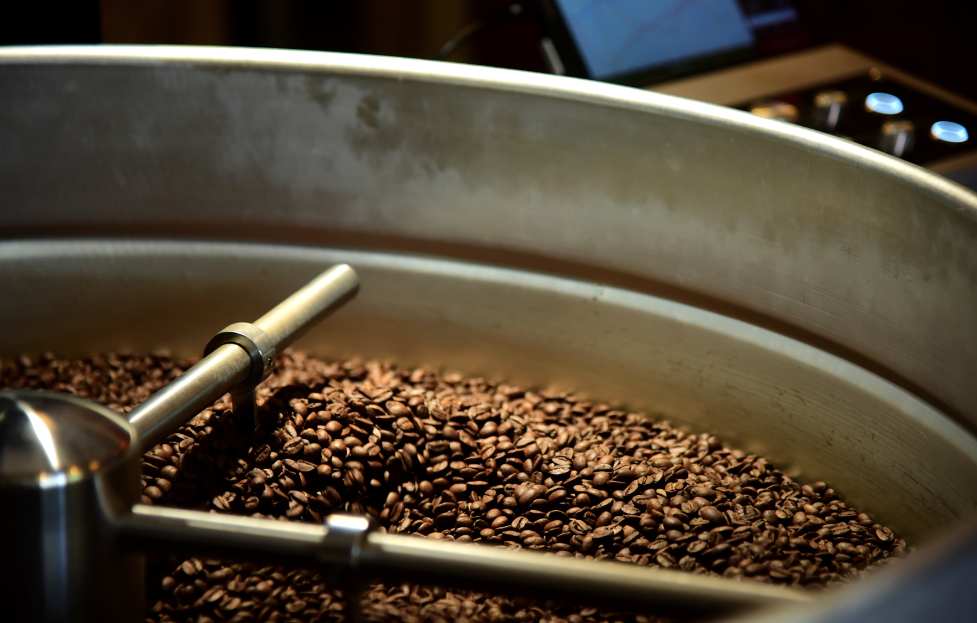 A little while back Costa took the plunge and invested in a Genio White Roaster. This addition to the family enabled Costa to produce his own brand of coffee, Le Bon. Since then, this range of artisanal roasts has grown with a variety of roasts produced by top quality, fair trade beans. Costa is extremely enthusiastic about fresh, quality coffee and even develops personalized signature blends to meet every pallet
There was a warm and welcoming atmosphere, between sports cars, pizza ovens, and the beautiful aroma of freshly roasted coffee. It was like a big family gathering rather than a public event and members of the public were invited to share amazing food, great coffee and even enjoy some locally produced Gin and organic wines.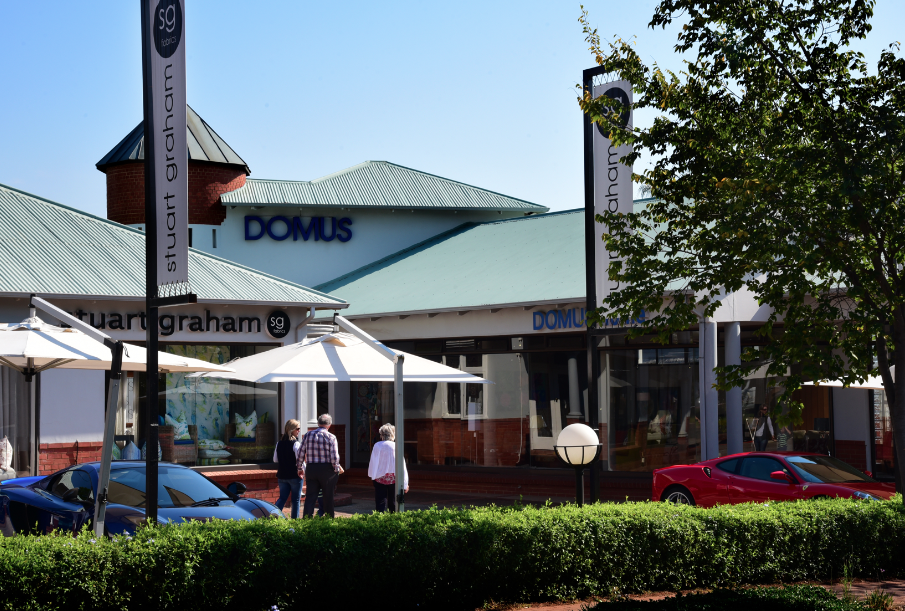 So if you find yourself in the Capital City on a hunt for some top quality freshly roasted coffee, high-quality coffee machines, coffee accessories or décor ideas go explore Domus Home. And don't be surprised if you leave feeling apart of the family.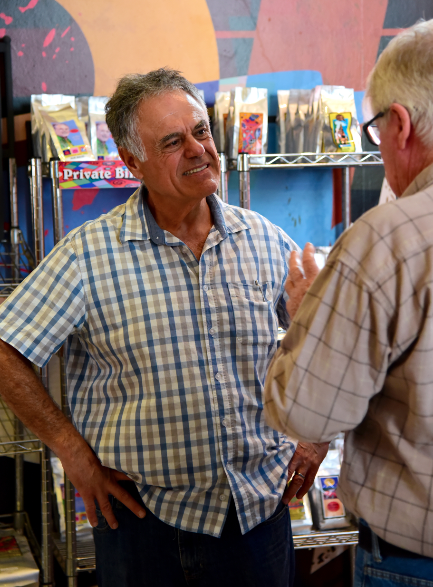 Costa imparting some of his valuable knowledge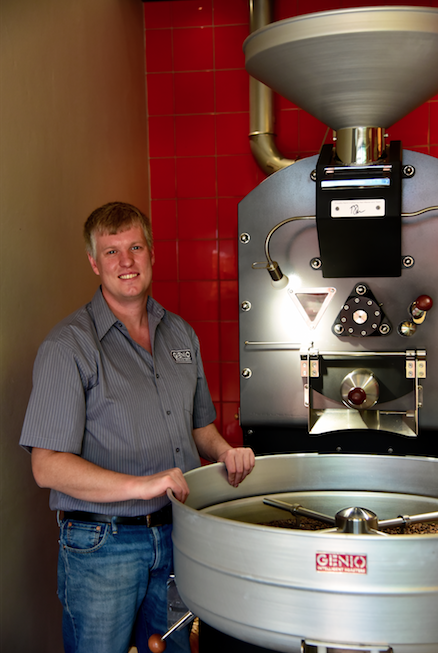 Neil of Genio Roasters is the engineering mind behind the development, design, and manufacturing of Costa's Genio Roaster. Niel also joined in for the festivities and helped demonstrate the roasting process.
Guests enjoying the ambiance and amazing food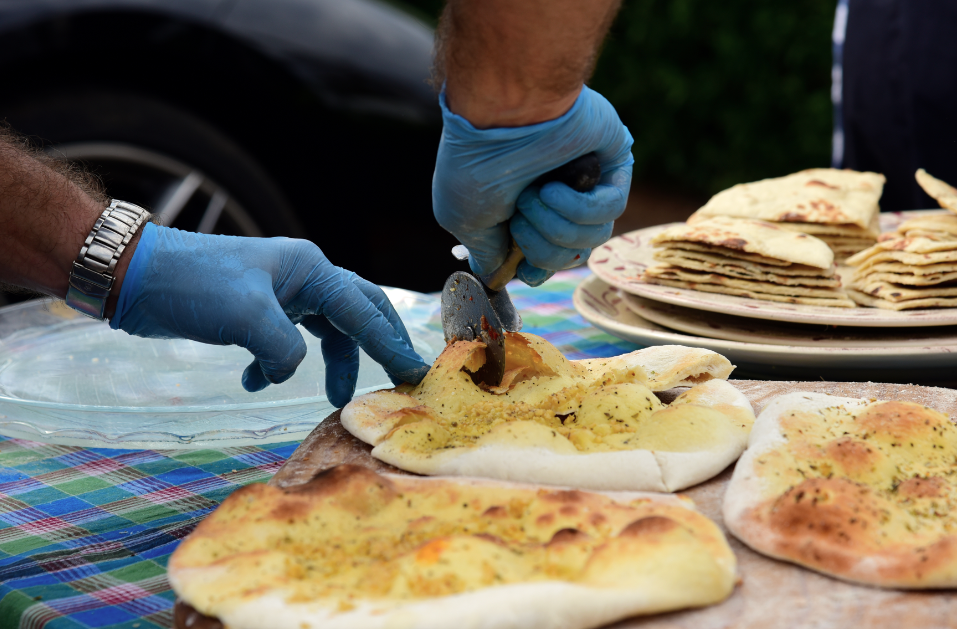 Focaccia bread for tasting made in the phenomenal and versatile Al Fresco wood-fired Pizza Ovens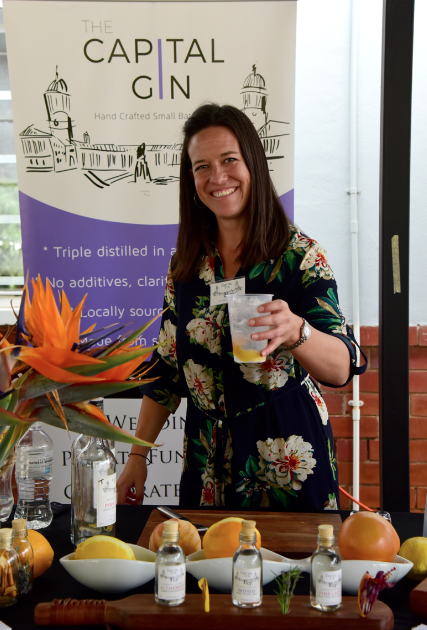 The lovely and talented Kelly of The Captial Gin, who specialises in small batch hand crafted Gin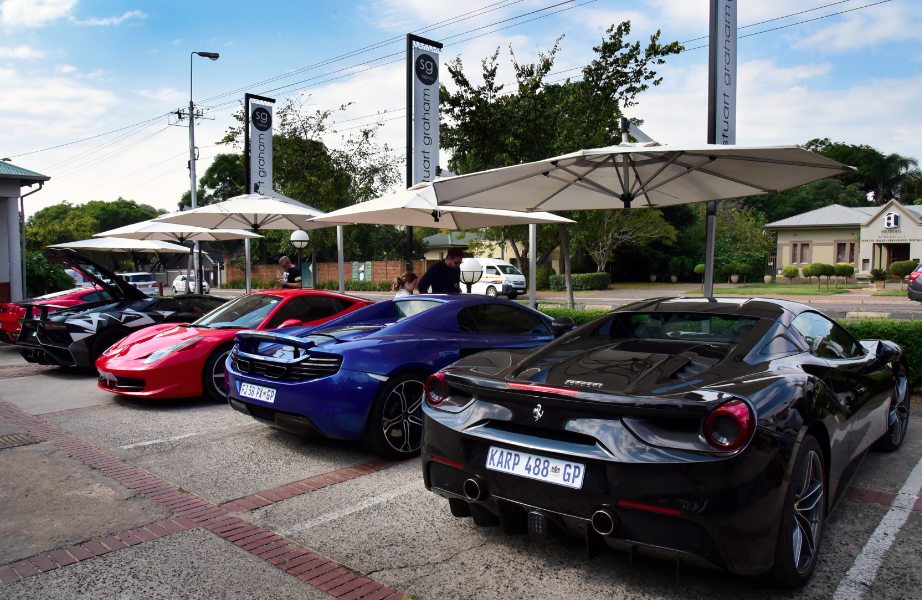 A few of the heart-pumping sports cars on display for the day
Got something to say? Then leave a comment!
---
The New SCASA Board: How you can get involved
Friday, 18 May, 2018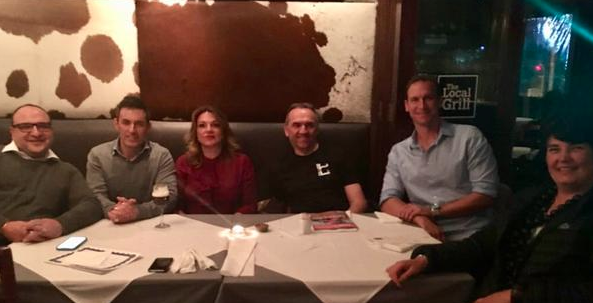 Nominations for the new Board of Directors for the Speciality Coffee Association of Southern Africa close today! There is still an opportunity to put forward the name of someone you think could make a positive contribution to the SA coffee industry and the coffee competitions that SCASA runs.
The current Board have served their 2 year term, including our publisher Iain Evans. Now they need new people to volunteer to continue to push the Association forward.
From the SCASA website:
"
SCASA needs you! Do you know someone who could contribute positively to the growth of our Association? Please nominate them before the 18 May.
Please read our current Chairperson Lani Snyman's announcements before casting your nominations about the things lined up for the coming year.
SCASA is looking for some fresh ideas and new people to steer the Association in a positive way. Anybody with a passion for coffee and a willingness to volunteer their skill-set (whatever that might be) is encouraged to get involved to help improve the Association and the industry as a whole.
A new structure will be worked out by the Board once all nominations are received, so specific roles and functions are not yet known, but we need willing Members to put their hands up to take SCASA forward.
If you are that person or you know someone who could contribute, please download and fill out the Nomination form and send to info@scasa.co.za by latest 18 May."
Once nominations close, people will be able to vote. Please follow the SCASA Facebook Page to keep up to date with this process.
Got something to say? Then leave a comment!
---
Fast Facts: Achieve optimal water for your coffee at home!
Tuesday, 15 May, 2018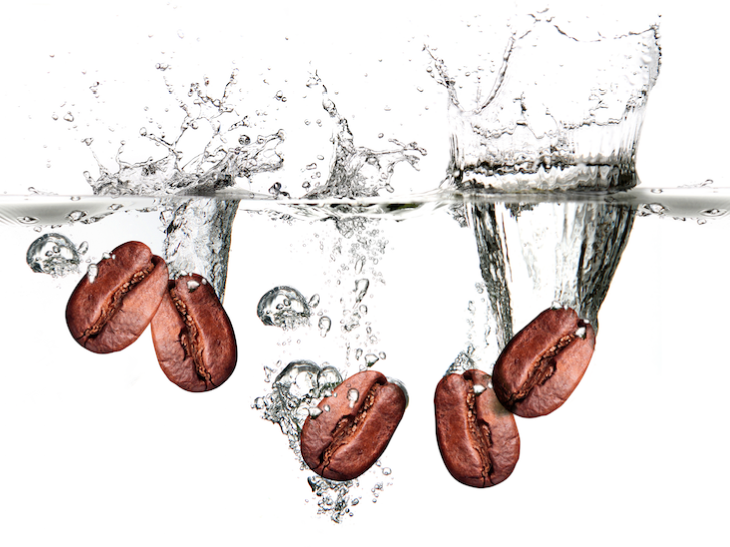 Your coffee is 98%water. It makes sense then that we should take a little care in what water we use for our coffee, especially when buying top quality beans from your favourite local roaster. We try control all the other elements of our coffee brewing like temperature of the water, grind size – water quality should be no different. Bad water makes bad coffee. Here are some fast facts:
What are the main minerals that effect coffee flavour?
As rainwater falls, it is naturally soft. However, as water makes its way through the ground and into our waterways, it picks up minerals like chalk, lime and mostly calcium and magnesium. Water hardness is a measure of the amount of magnesium and calcium that is dissolved in water. Water rich in these two minerals (magnesium in particular) are great at bringing out the best in coffee flavoring compounds. If the water is too hard though, the effect is also not good and can be very detrimental for equipment. On the other hand, soft water tastes salty and is sometimes not suitable for drinking. Everything in moderation!
So to get a flavourful coffee, there must be some mineral content in the water. If the water is distilled, or if it has been softened too much (softening is the process of removing minerals), the extraction will be weak, and the beverage will be relatively flavourless.
What is the international standard?
Ronny Billemon, WQA Master Water Specialist that works at Pentair International and is in charge of creating the water for the World Barista Championship has this advice to offer:
"For WBC, over the past years we have been using in average a water with +/- 120 – 130 ppm mineral concentration conductivity and a pH +/- 7.
Which positions us right within the "ideal world" for optimal extraction, quality crema on the espresso and finest aroma and flavor development. This water spec guidance can be used for all levels of coffee brewing. Yet, for specialty coffee – single origin coffee filter brewing - they quite often the lower TDS range with a focus on the finest aroma and flavors rather than body in the cup."
Lower range mineral concentration (> 50 ppm): Brings a bright, pure balanced coffee with the finest aromas and flavors making the difference, however, a lower body development in the cup.
Water with a higher mineral content (> 100 ppm): Will deliver a richer coffee flavor, more body, balanced and deliver stronger crema on the espresso.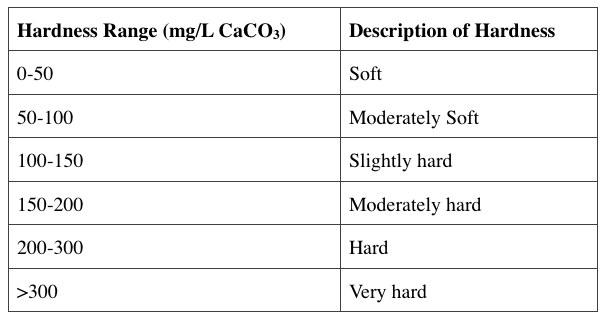 Mineral content is measured in Parts Per Million. Hardness range is measuring Magnesium, Calcium and Bicarbonate. SCAA recommended TDS: 150ppm
Where does South African municipal water sit on this spectrum?
In South Africa we are relatively well off in terms of the quality of the municipal water that comes through our taps. Water in Rand Water's area of supply (Gauteng municipalities) ranges from 60 to 110 mg/lCaCO3, thus they have a moderately soft to slightly hard water. At the SCASA National Barista Championships held in Durban last year, the water was brought into question as being too soft, which led to the flavour of the coffees being dulled.
Maxwell Colonna-Dashwood, who wrote an entire book along with Christopher Hendon called Water for Coffee says "Your ideal solution varies depending on your water source. Currently your most sensible solution is to understand your water source to decide which treatment you should use." You should also check out his new water jug project, Peak Water. Also, did you know that Maxwell is coming to South Africa?! Check out Creative Coffee Week here.
You can visit our full guide on water in SA's major city centres here.
What are your options?
Carbon Filter- If you are unhappy with the caliber of your at-home water, the first option that you have is to filter it. The SCAA water brewing guidelines state that water should be clean, odor-free, clear with no chlorine. Pitcher filters use activated carbon to remove some water impurities, odors as well as chlorine or chloramine if they are present. These types of filters are cheap and readily available. There are also faucet-mounted filters of this type.
Reverse Osmosis - Reverse osmosis (RO) is a process where all the minerals are taken out of the water. What is left is water that has virtually nothing in it. You would think that this would be ideal for brewing coffee, but it is not. Brewing with straight reverse osmosis water will produce a flat cup of coffee not unlike the coffee made with soft water. Reverse osmosis water is missing all those magnesium and calcium minerals that enhance coffee flavor.
Bottled Water – You can always brew your coffee with bottled water, however this is not a cut and dry issue either. Not all bottled waters are created equal, in fact, they can vary wildly in mineral content, pH and suitability for coffee.
Got something to say? Then leave a comment!
---
Cutting out waste: A Midlands Cafe and Roastery is taking serious action.
Thursday, 10 May, 2018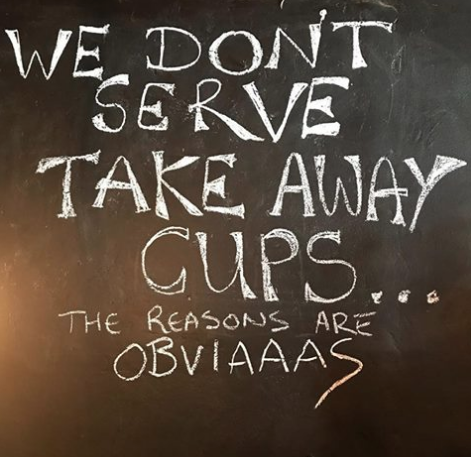 Steampunk Coffee in the KZN, Midlands is taking some extreme measures to reduce their waste.
Michael Goddard, the man behind the business, explains their philosophy best himself.
When Steampunk started they used only take away cups so they've taken a full 180 with this decision. We have to give the team kudos. This philosophy will not be for everyone, but you might have noticed that we are very much in favour of cutting out as much single use as possible, so well done Team Steampunk! They are also trying to reduce using bags for their coffee beans too, using glass jars for retail and plastic buckets for their wholesale customers.
You can make a difference one cup at a time. Already all packaging companies have had to look into more eco friendly options or look into special recycling plants for normal take-away cups. Every bit helps. We've got to change the way we think about single use!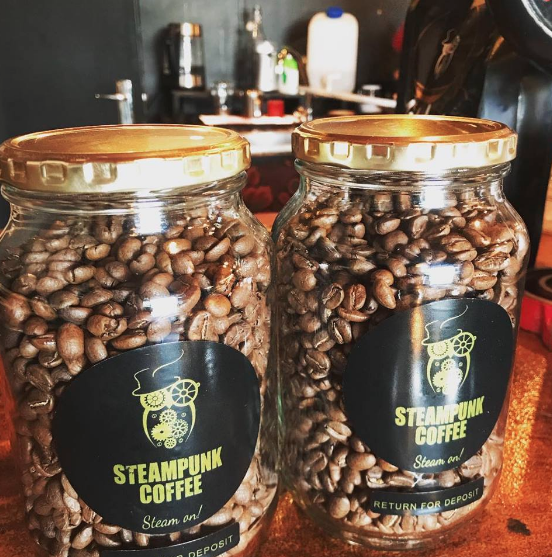 Got something to say? Then leave a comment!
---
New Kid on the Block: Skyline Coffee x BigBox Co.
Thursday, 10 May, 2018
Skyline Coffee x BigBox Co.
155 Gordon Rd, Morningside, Durban, 4001
---
The coffee community in South Africa is pretty tight knit, so when we heard that the legends at Skyline Coffee were putting down some roots we got very excited.
Jamie and Dylan Da Silva have been peddling the good stuff for many years in South Africa and when an opportunity came up with the team from BigBox Co to open a cafe and set up a permanent home just off Florida Road in Durban, we new it was going to be good.
We were not disappointed.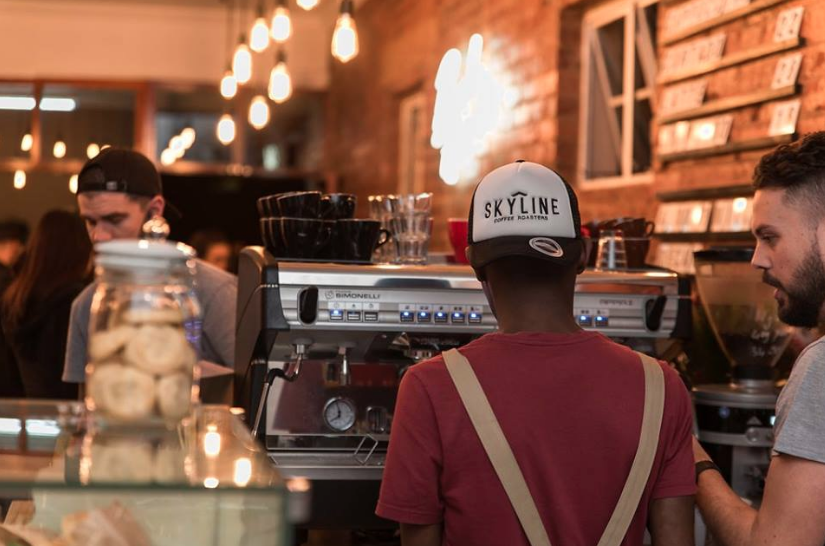 The space is beautifully designed and set up to be perfect as an office away from the office just with much better coffee. We look forward to them settling in and growing with their new community. We already have our sights set on an event or two there.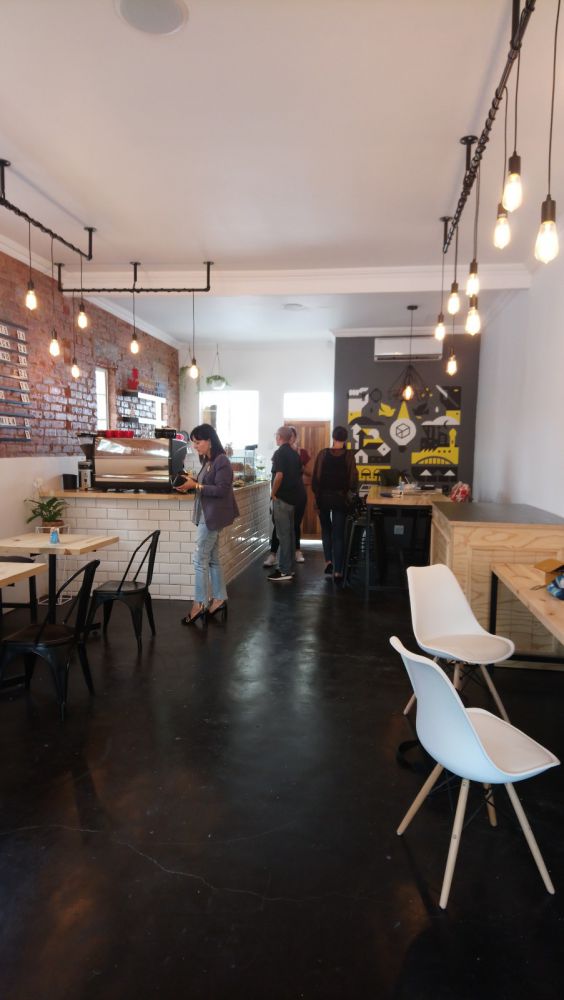 And Jamie, well done on the neon sign, we bow down to you, Instagram queen. We do so love to Break the Rules!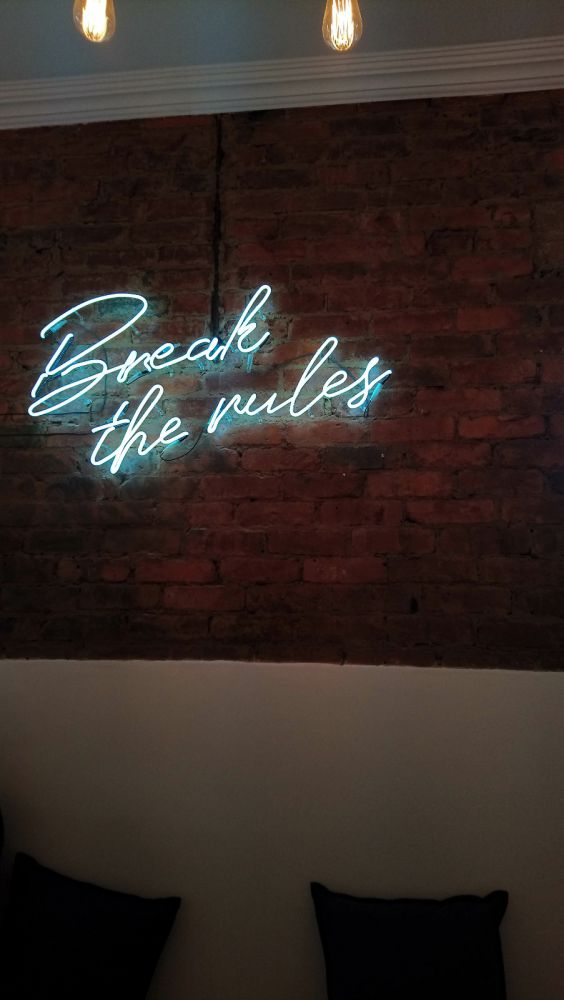 Got something to say? Then leave a comment!