Build Up to WCE All Stars: The Basics of espresso with Francesco Sanapo
Tuesday, 27 June, 2017
An espresso is to coffee what the perfect béchamel sauce is to cooking. It seems simple enough at the outset but soon, you learn that there is much, much more to it than meets the eye.
Your first sip of espresso is likely to be bitter, so bitter in fact that your taste buds scream, "stop right there!" and send messages to your brain that espresso is always bitter and there will never be another flavour that you can discover in this particular method of brewing coffee. You may have had the same experience the first time you tried an olive when you were a child or with your first sip of whisky or red wine, before your palate was used to such things. Espresso can certainly be categorised in this acquired taste group and when you reach that point of appreciation, there's no going back.
Your taste buds are introduced to a whole new spectrum of sweet and fruity and chocolate and acidity and the coffee brewed by forcing a small amount of nearly boiling water under pressure through finely ground coffee beans takes on a whole new meaning in your life. The rich viscosity of the intensely concentrated coffee capped with a luxurious crema becomes necessary to meaningful life. The Italians have got it right, training those taste buds from a young age, just ask Italian Barista Champion, Francesco Sanapo!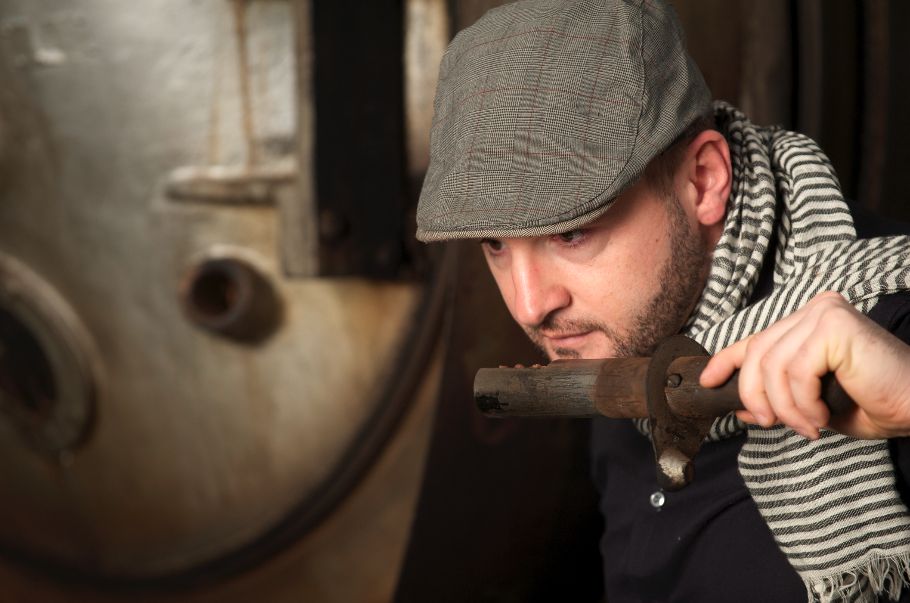 Basic Rules for an Espresso
By Francesco Sanapo, Italian Barista Champion 2013

Preparing a good espresso is a real form of art. Still today I remember the first things that my father taught me: he always told me that when you prepare an espresso you have to concentrate and to respect all the rules, because even a small distraction can lead to serve an awful espresso. Today, 20 years after these teachings, I still hear my father's voice in my ears every time I'm about to prepare an espresso.
Telling my story is very easy because it has only one leading thread: coffee. For all my life I've had just one job: I've started in my family's bar and today I travel around the world to spread the coffee culture. I became a barista by working with my family in our bar in the South of Italy (in the region of Puglia), then I continued as a barista in Florence. Nowadays, I'm a consultant in the industry of coffee and I work for many companies and roasters; also, I've created an event dedicated to spreading coffee culture, which is called Barista&Farmer (for further info, visit
www.baristafarmer.com
).
Being a barista today is very different from a few years ago: now, a barista can be a professionally recognized figure and has much more visibility, although we still haven't reached the same visibility that chefs have, but we'll get there. This is also because of the existence of the World Barista Championship with its various competitions that allowed baristas to grow and to get more visibility and respect.
Nowadays, the community of coffee lovers grows every day all throughout the world, as much as the exponential growth of the consumption of coffee; specialty coffee bars are more and more appreciated by final consumers and the coffee ritual is living a whole new life.
The amount of consumers who are quality-conscious and curious to know the characteristics of the different coffees is always increasing, as much as the amount of people who are willing to prepare a good espresso at home. For this reason, I'd like to use this opportunity to spread the knowledge on the basic rules for preparing an espresso for consumers and novice baristas.
Remember that no matter what class of home espresso machine you have, these simple tips can improve your end result. There are a few problems that every beginner experiences that I have tried to address here.
1. First of all you have to choose a good coffee: my advice is to buy coffees whose producers indicate clearly and precisely the origin and quality. You can't just say it's 100% arabica: it doesn't mean anything because it's like a wine producer who says that his wine is 100% made of grapes. Ask for more info about the product you're about to buy.
2. Buy a coffee that was roasted for espresso: generally, that means a medium roasting. Again, talk to your local roaster. Avoid buying highly roasted coffees (very dark ones), that tend to have oil on the surface of the bean and tend to give your espresso hints of rancid, but also avoid buying very clear roasts because your result will be an unbalanced, almost sour, espresso.
3. Buy coffee in beans and grind it just before using it. The aroma in your cup will be richer and your sense of smell will be delighted.
4. For a good extraction, you will have to find the correct proportion between grinding and dosing. Keep in mind that 20-30 milliliters (ml) of espresso requires an extraction which lasts about 20 to 30 seconds. Once you know this proportion, adjusting the grinding becomes easier, but I'll try to make it even easier for you.
5. In case of the extraction of the espresso (on average 20-30 ml) lasting only 10 seconds (technically, this error is called "under extraction" and it presents a light crema, fading and light in color, with a very poor taste), what you have to do is making a finer grinding, so the water will find a more compact obstacle. This will allow you to increase the time needed for the water to pass through the coffee, thus lengthening the time of infusion.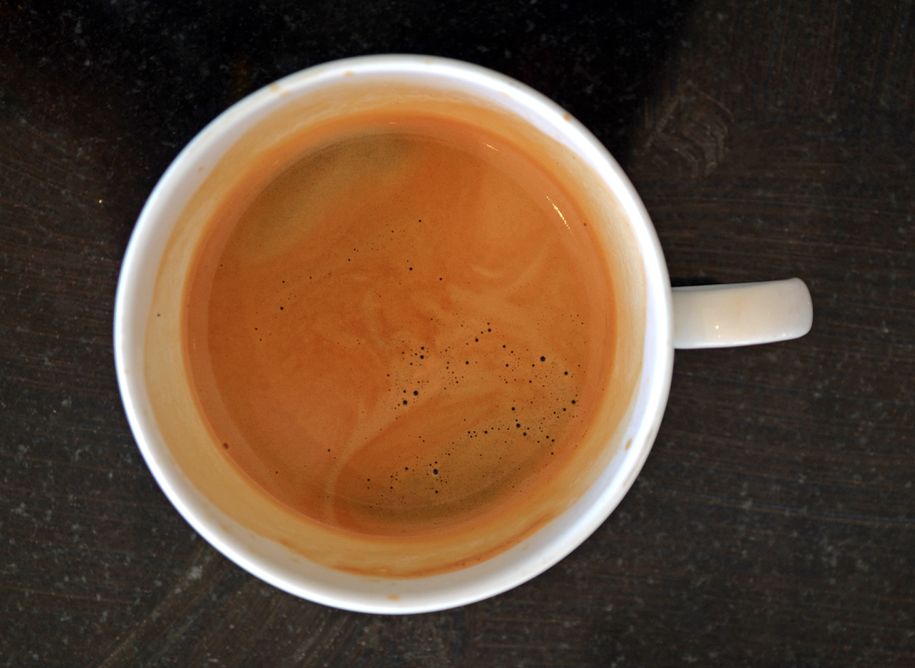 6. In case of the extraction of the espresso (on average 20-30 ml) only being obtained in 50 seconds (an error technically called "Over-extracted espresso", with a dark crema often together with a white spot, plus the taste will present hints of gum, coal and peaks of bitterness), what you should do in this case is increase the size of the ground parts of coffee, which will cause a decrease of the amount of time spent by the water inside the coffee.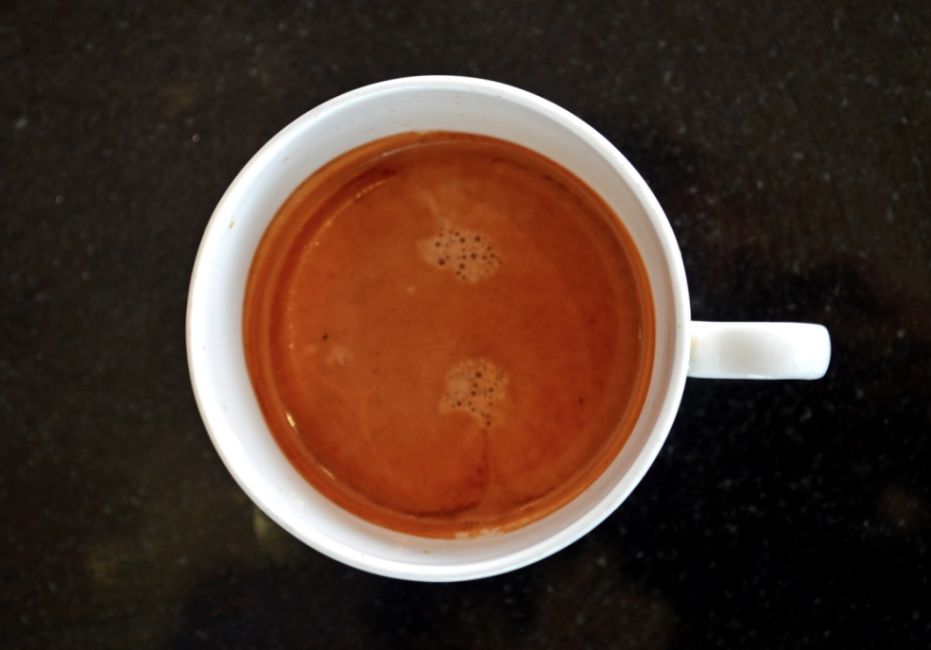 7. As I said earlier, a 20-30 ml espresso is obtained in 20-30 seconds. In the cup, you will find a fine and elastic crema that stretches as you tilt the cup, with a hazel colour and red stripes on the surface (technically called "tiger skin").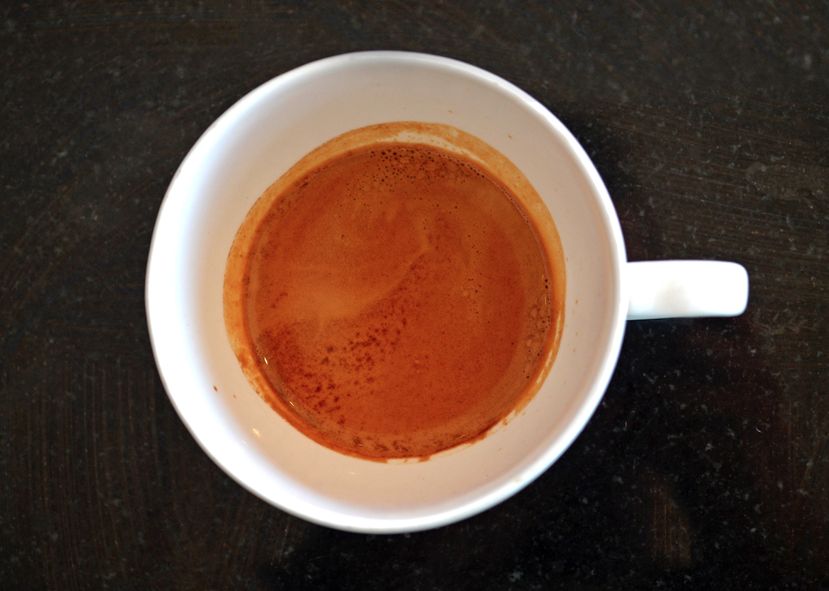 I really hope that together, we can all spread the quality coffee culture all throughout the world. Drinking a good coffee helps us in living a better life.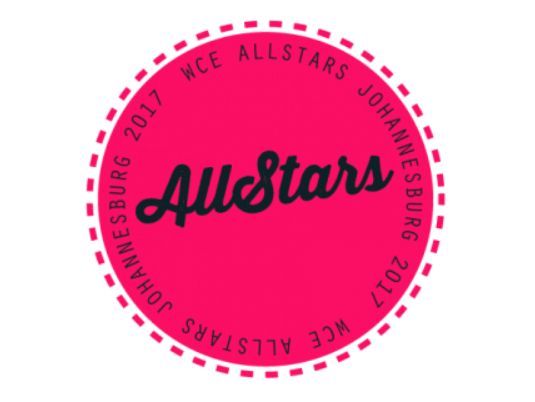 Got something to say? Then leave a comment!
---
VOTE and WIN: Almond Breeze LAVC Finals!
Wednesday, 21 June, 2017
Got something to say? Then leave a comment!
---
AeroPress Champs is going to be epic!
Wednesday, 21 June, 2017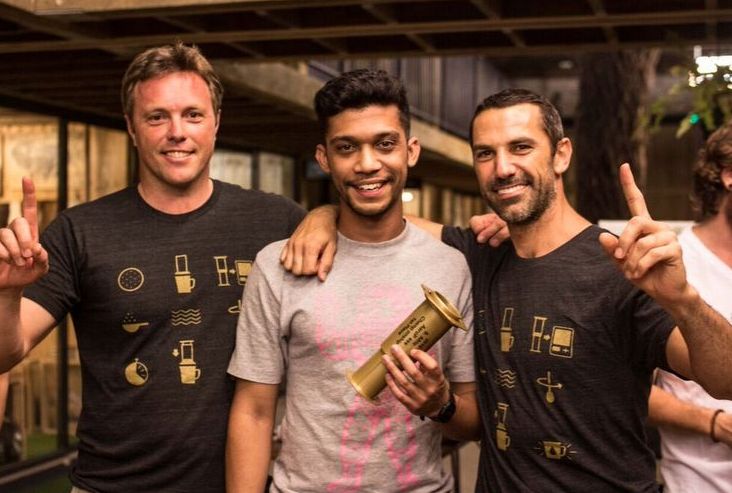 On the 2nd of July the SA AeroPress Competition will be hosted by EspressoLab at the Old Biscuit Mill.
These are the contestants that were drawn from the AeroPress cup once all entries were in! Well done! It's going to be an amazing competition!
Rob Temlett Independent
Khan Chang Uncle Bear Coffee Company
Paolo Panicco PVT
Michael MacDonald Origin
Stevo Kühn Royal Roastery
Jean-Pierre Blignaut Royal Roastery
Fanie Botes Industrial Coffee Works
Steve Evans Independent
Zakhele Sibanda Origin
Timothy Porter Independent
Cleo Pokpas Uncle Bear Coffee
Dayle Visser Tribe Coffee
Sa'ad Lahri Independent
Chad Burton Independent
Lydia Oyier Espresso Lab
Ofatsa Kamandani Espresso Lab
Blessing Mbvirwi Espresso Lab
Shewaan Khan Independent


Tell us about what people can expect at the South African AeroPress Competition.
Our aim is to put a fun less formal event than the usual coffee competitions. This is also something the organisers of the WAC (World AeroPress Championship) really encourages, to not take it too serious, just have fun brewing some great coffee together. For that reason we also wanted to encourage independent coffee enthusiasts to register as this is one of few competitions where they can compete, and we were thrilled to have so many enter and compete. Apart for the competition rounds we will have an ongoing auction through out the event with some awesome lots sold off. A years membership at the Riverclub golf club, a weekend away at the Old Mac Daddy, an escape game for 5 at Hint Hunt, Bonavita scales and coffee brewers, Brewista kettles, and of course lots more coffee equipment. So it should be a great event to attend, not just for the competitors but the attendees will also have a chance to bid on all these amazing things. All the proceeds of the auction will go towards sending the winner to compete in the World Championship in Seoul, South Korea, so its a win win situation for everyone.

Why, in your opinion, is the AeroPress such a successful piece of brewing equipment?
It's potentially the most versatile brewing device, with endless brew recipe options. You can follow the standard operating suggestions in the brew manual, however you can choose to freestyle it with brewing the coffee with add ons, like a metal filter, brewing it inverted, with longer or shorter brew times, the options are endless. The other bonus is that it's a very travel friendly device, leading to avid coffee geeks brewing it outdoors, indoors and even at high altitude, starting a trend of the AeroPress Mile High Club.
What is the compulsory competition coffee?
All competitors will be using a washed process Caturra from Huila, Colombia, processed by Alirio Muños. It's a fruit forward coffee with a driven citric acidity and smooth rounded body with soft brown sugary sweetness. We wanted to have the same coffee for everyone as we feel that it gives an even playing field for all competitors. The judging will then be based on the brewing method/technique rather than the coffee.
Tell us about your esteemed panel of judges.
It was important to us to have a varied mix of judges. It came natural to us to contact Winston Thomas as he is the reigning South African AeroPress champion, apart form being a great guy. He also recently won the South African Barista championship, so who better to help us judge the competition. It was also important for us to include at least one woman as the coffee industry is very male dominated, and someone not from within the coffee industry, a "neutral" person if you will. We found that in Annemarie Robertson, who just won the first edition of SABC 3 - Top Chef, and head chef at Open Door until recently. It was also a given to have Renato Correia, our roaster to be apart of the judging team as he has many years or experience tasting coffee both locally and world wide.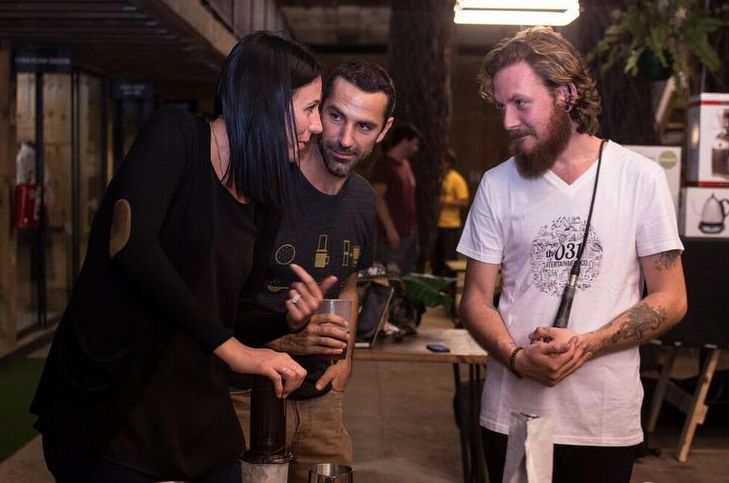 Got something to say? Then leave a comment!
---
Cafe of the Week: Kaffa Hoist, Langa
Wednesday, 21 June, 2017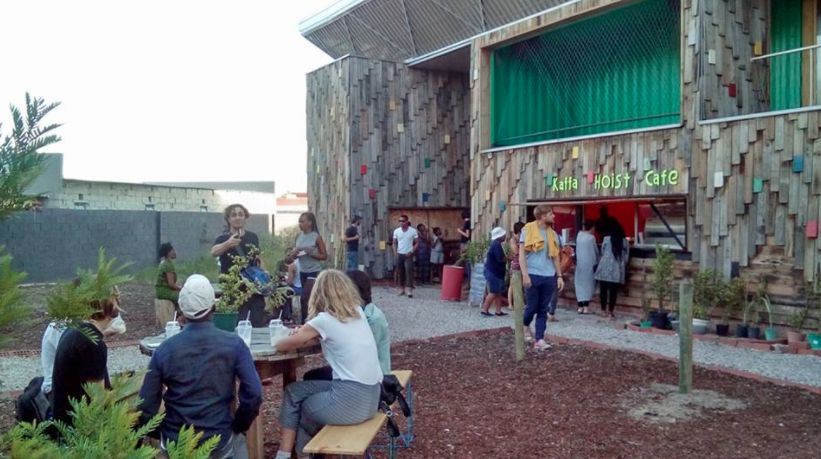 How did you get into Coffee?
I, Chris, have worked in the industry for almost 10 years. I started in 2007, I worked as a barista in local cafés including when Truth Roastery was opened at the Prestwich Memorial. I got encouraged when coffee started to be roasted locally, I was inspired to be part of it. I met my partner in 2012, she had interest in investing in industrial equipment but she was not sure which industry. I introduced her to the coffee and she has been in the journey with me ever since, her focus is still in finance and investment in this industry.

What do you love about owning an espresso bar in Langa?

It's an untapped market and my café is situated right in the Gold mine (Cultural centre) of Langa which is Guga Sthebe. The fact that Langa has a lot of history and we are adding to that by becoming the first coffee shop and café in the Langa Township, makes it even more worthwhile to be there. There are so many opportunities for development in the area and the Café brings that vibe and culture to explore what the youth can do. This I mean, more youth come to the café to enjoy coffee and snacks while discussing social or personal issues. We also have an opportunity to create employment which we employ 4 people on part-time bases currently and we plan to make them permanent in three months.
How did Kaffa Hoist start?
Owning espresso Bar has always been a dream since 2012, after years of exposure in the industry, I discovered that the Coffee industry was a growing industry and it is fashionable. I however discovered that the coffee culture was not experienced by almost 70% of the black population especially in township. This was a definite gap in the market, my love for coffee grew more and more and research was done about how to start a café. A business was even registered in 2014 and that's how I knew the coffee was a definite speciality to be in. We landed a spot in Guga Sthebe in September 2016 after applying for over a year.
What does the name mean?

Kaffa Means Coffee, it's the word that originated from the Kingdom of Kaffa in Ethopia where the first bean for coffee was discovered.
http://hhsproject.org/the-story-of-kaffa-the-origins-of-coffee/. Hoist is a synonym for boost.
What beans we serve and how we get to the roaster?
We currently use Deluxe brand. This was not always our first choice as we preferred Africa roasted beans but we came to them because of price and good customer service. We initially started with Kamili brand which is wholly African, the challenge was the price was too high for our affordability. Our clients are used to the Deluxe brand now until we roast our own coffee as that is the plan.
What advise we give to young entrepreneurs starting out?
When you have an idea and you believe in it, do it. Importantly, do not expect free hand outs.
Got something to say? Then leave a comment!
---
20th Edition of The Coffee Magazine hits shelves!
Thursday, 15 June, 2017
Well hello, you beautiful thing! Welcome to the world Edition 20. That's 2-0. Twenty. Double 10.
We are thrilled to introduce this stunning 84pg edition of The Coffee Magazine.
Lindt Excellence
is helping us celebrate with free nibbles of 70% Dark to enjoy while you sip on a delicious cup of coffee and flip through the latest in coffee culture.
The magazine is only
R35 from these fine distributors.
Cape Town and Eastern Cape copies are in the process of being delivered, but fear not, they are on their way!
We take you to Burundi, Budapest, London, explore some of the finest coffees we've tasted recently, tell you the best spots to visit this Winter, celebrate local coffee culture and brew coffee outdoors
(we've got a great Coffee Magazine special running: A Minipresso is normally R1580 but you can get it for only R1350 using the ZAPPER QR code inside! Pg 55)
And just look at the photography by Derryn Schmidt! The cover story inside is just sensational!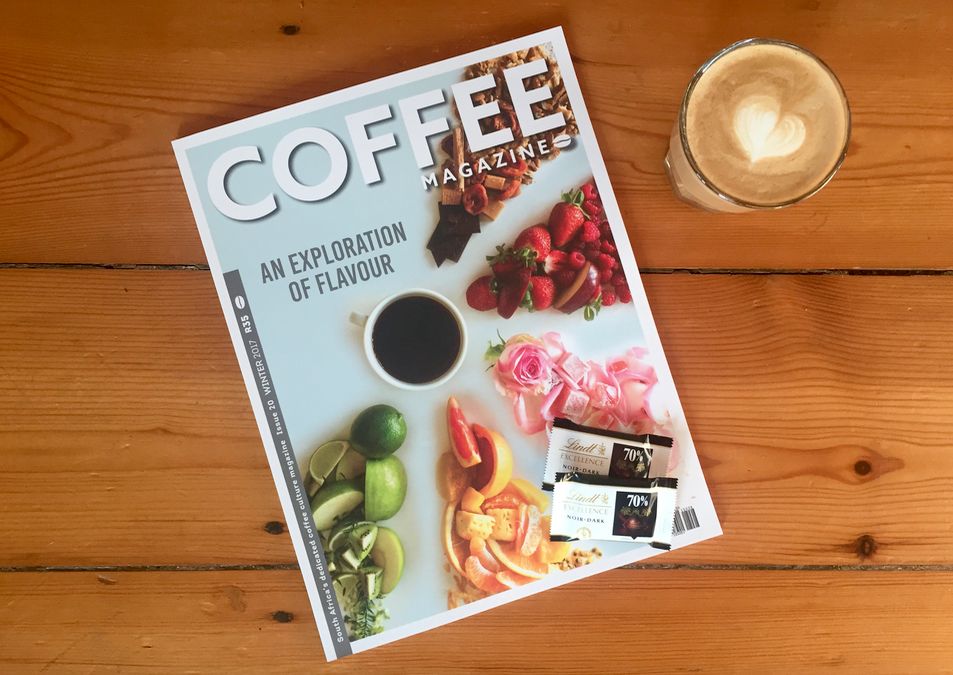 Don't miss an issue! With Zapper you can securely and conveniently pay for your subscription immediately! Download the
Zapper App here
if you don't have it yet!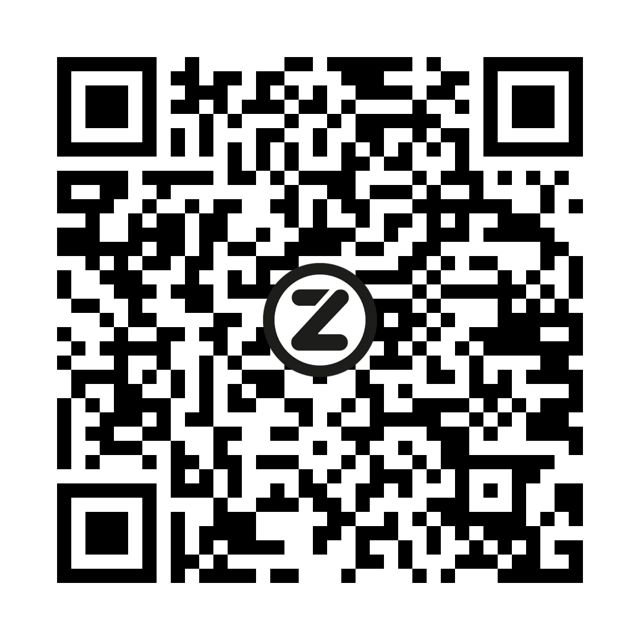 Got something to say? Then leave a comment!
---
SA Champions on the World Stage in Budapest
Thursday, 15 June, 2017

This week the World of Coffee has been in full swing in Budapest!
World Coffee Events
have run four different coffee competitions and South Africa had two representatives in the Latte Art and Cup Tasters Championships.
Simphiwe 'Bobby' Adams of Sumatran Coffee from the Eastern Cape was first up in the Cup Tasters. He has trained tirelessly and we know that he is a very talented coffee professional. He looked calm and relaxed on stage and though he didn't make it to the next round, his tastebuds will most certainly be next level and he will be fired up to compete at the
Eastern Cape Regionals at the end of the month
!
Alhenrico Thomas took to the Latte Art Stage with his signature Angry Bird and was a delight to watch. He didn't progress to the Semi-final round but he was surrounded by the best teachers in the world, his fellow competitors, and we are sure he will be back pushing the envelope next year!
These gentlemen will come back to South Africa inspired and ready to share all the knowledge they have learned. This year SCASA has decided to split the Latte Art and Cup Tasters events away from the Barista Championships which we think will mean an increased focus and improvement in these disciplines. The first of these events happens
alongside the All Stars at Coffee&Choc Expo in July
The winners of each of the events will be announced at the end of today, you can keep up to date here:
https://www.worldcoffeeevents.org/budapest/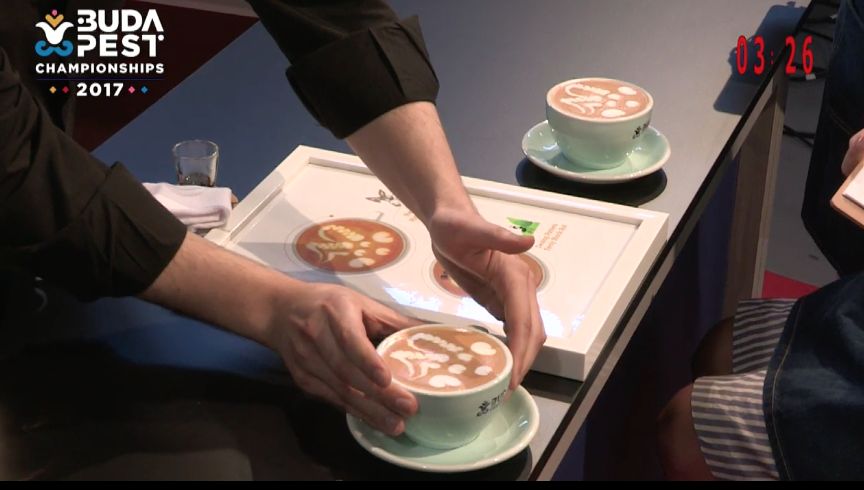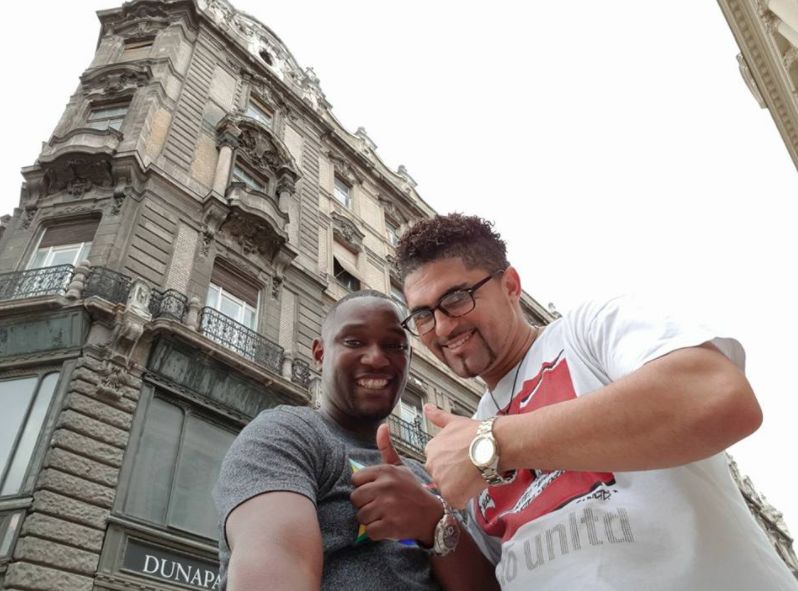 Got something to say? Then leave a comment!
---
Win a DGC Coffee Club Winter Box worth R500
Thursday, 15 June, 2017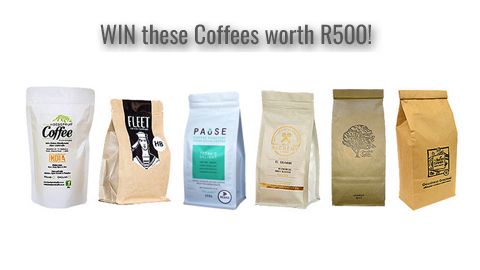 The Coffee Magazine's Discover Great Coffee Club
has just received these delicious coffees from the 6 Roasteries featured in this Winter's issue (on sale now!)
There is a very limited number of these coffees, so If you would like to order,
click here,
or scan and pay using the special Zapper code and you'll receive delivery in 3 days!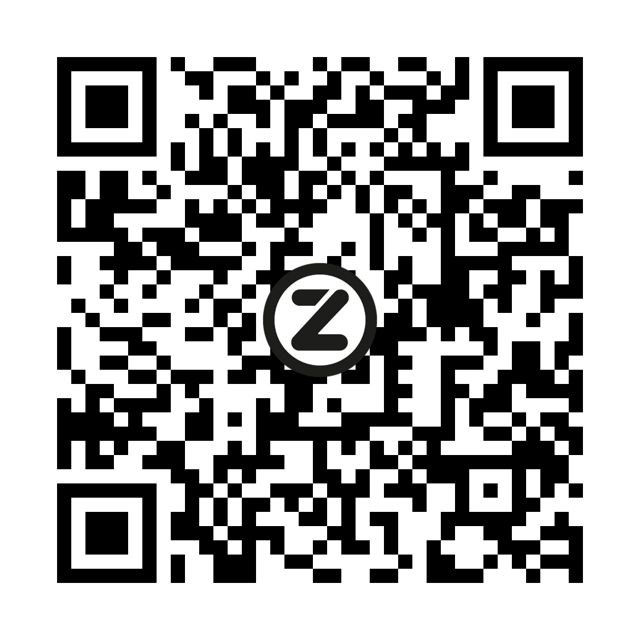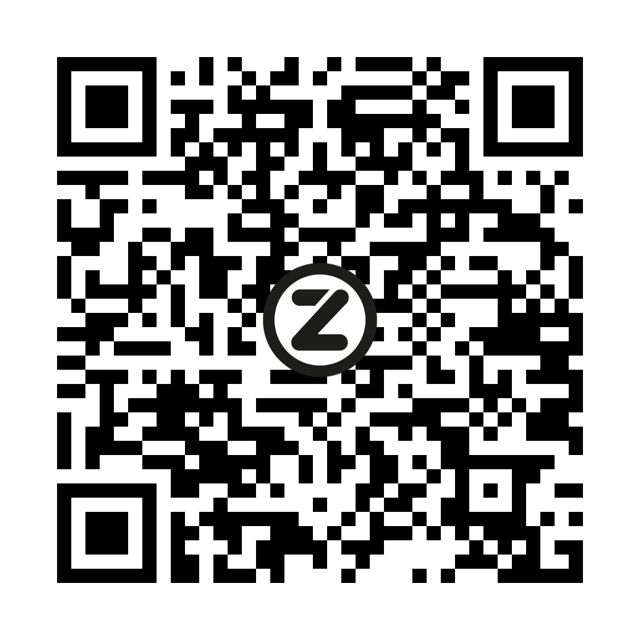 Scan using the Zapper App: Single box (left ) or Annual Subscription 4 boxes a year (right)
And because we're so excited, we're in the mood for giving! One lucky reader today is going to
WIN
the above coffees! All you need to do is like this page (click the
red
like button top left of this article) and tag a friend who you'd love to share them with using the facebook comments plug-in below.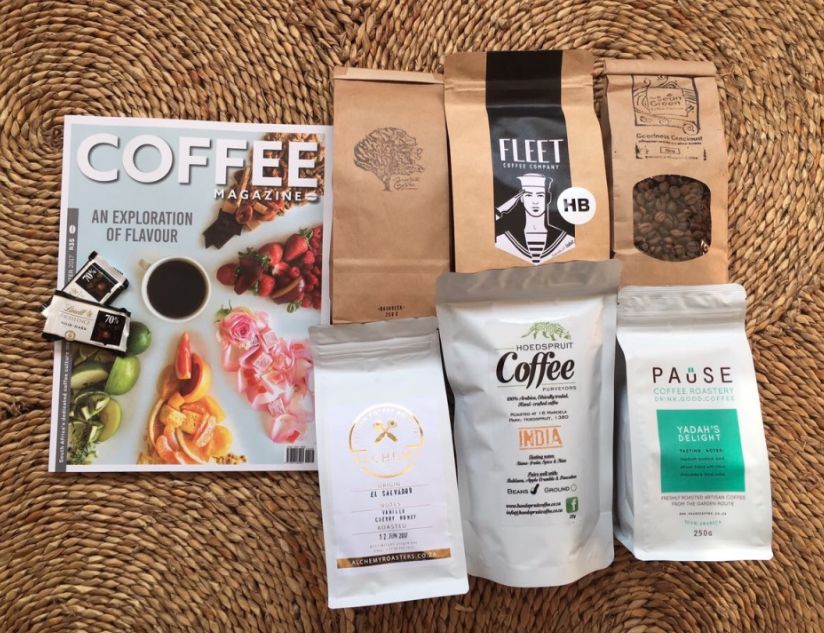 Got something to say? Then leave a comment!
---
Coffee at the Source: 10 tips for traveling to origin
Tuesday, 13 June, 2017
Have you ever dreamed of visiting a coffee farm or washing station? Does direct trade of coffee interest you? Are you a coffee professional looking to educate themselves about the supply chain? Matt Carter, gives some insight into how to make the most of the experience.
Top ten tips for your first origin trip.
Words and Photos By Matt Carter
---
I have had the opportunity to travel to coffee farms for the last seven years, in Africa and a bit of South America. In this time, I've picked up a few tips and tricks to get the most out of my time on a farm. These work well for me; your experience will probably be different, so take what works for you and let me know what your tips and tricks are:
1. Be open to learning
– As soon as you say, "I know", you close yourself up to learning anything new. Farmers are simple, but they are far from stupid and you will learn a lot if you are open and willing.
2. Do some research
– Given what I just said above in point 1, this may sound like a contradiction, but it's not: know the basics about where you are going. By doing a bit of research, you can streamline your questions. If you are asking basic questions that you could have easily found out on the internet, then you waste time where you could instead be learning about important things.

3. Take a note book
– I was lucky enough to get a note book specifically designed for visiting coffee farms which really helps me ask the right questions and record them. You also tend to get a bit overwhelmed with everything that is going on and you will likely forget a lot, so having the opportunity to write it down really helps.
4. Manage your expectations
– if this is your first time going to a coffee farm then you will have a lot of preconceived ideas about what you are about to experience. Some of them will be true, but a few won't be. You are dealing with farmers and generally they view their product as an agricultural cash crop product. We tend to go in with the lens of roasters and baristas; you need to take that lens off temporarily and understand it through the lens of a farmer where quantity often beats quality. It's a good idea to check your ego at the door and remember that you probably aren't a coffee farmer and the person who you are visiting is. Enter with the purpose of first understanding and then much later, to be understood. After two years of relationship building we are now able to ask a few farmers who we work with to try some experiments with us.
5. Farmers are business people not charity cases –
It frustrates me when people visit farmers and want to treat them like charity cases. Most of the farmers that I have worked with are very proud of their work and what they do. By going in and not treating them with the respect and dignity they deserve you cause more harm than good. If you want to assist a farmer, view him/her as a business partner where you empower the farmer rather than humiliate them.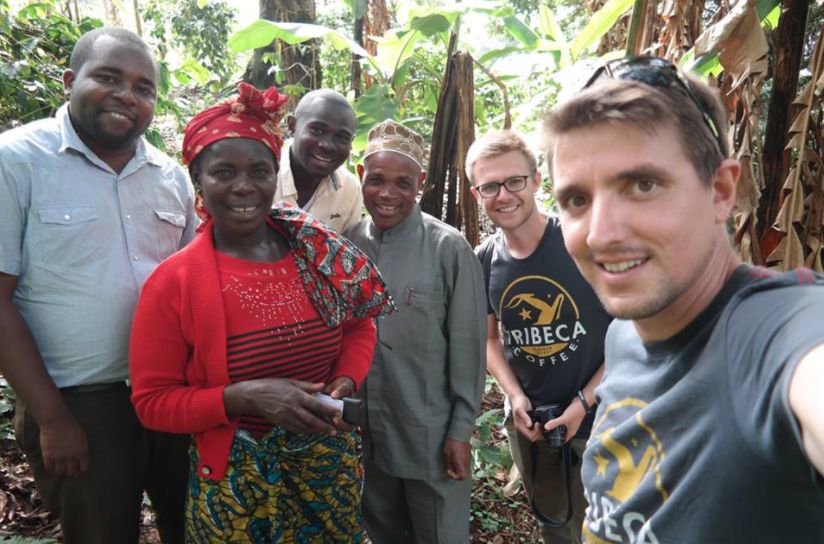 6. Take your camera but keep your eyes open
– Most of the coffee farms that we get to visit are situated in the most spectacular places. The views and of course the beautiful coffee trees are wonderful to see. You need to be careful though that you don't get lost behind a lens. It is so important to be present and absorb your experience with all your senses. I love to grab a handful of soil, feel it and smell it, take a cherry from the tree and eat it and taste it, look closely at everything, listen to the birds and the stories that the farmers tell that way you can truly say that you have been on a coffee farm.

7. Get ready to walk and get dirty
– These farms are often situated on the slopes of steep mountains and it often rains in these areas creating a lot of slippery mud. Slipping and sliding is all a good part of the fun and getting dirty is part of the experience. Make sure that you dress appropriately.
8. Eat like a local
– Fresh, cheap, seasonal food is so delicious! I make a habit of going to the local market and having a walk around. I feel like it gives me a quick snap shot into the lives of the people who live there and in turn the lives of the farmers. I will buy a snack or some street food and then go to restaurants where all the locals go, look around and see what people are ordering and try copy that. It doesn't always work and sometimes you end up eating some strange unpleasant things, however for the most part you win and you have wonderful experiences.

9. Take a gift for the farmer you are visiting
– It doesn't need to be elaborate, something that says, "Thank you for your time." This doesn't include a packet of coffee that you roasted for them, but it can include a branded t-shirt, cap, or something else that you know the farmer might appreciate.

10. Be prepared to receive a gift from the farmer you are visiting
– Some farmers will be appreciative of your visit and feel the need to express this by giving you a gift. For me this has included a live chicken, a beer, coffee beans, bananas or other fruit hampers etc… you get the idea. The first time it happened I was a bit embarrassed but it was explained to me that it is the farmers way to show that they respect and appreciate us as well. From then on, I have willingly accepted gifts when offered.
These are just my top 10 tips, you will need to get out there and learn a few of your own lessons as well. There are so many benefits to visiting farmers and developing relationships and I highly encourage it. I believe that done correctly it can add a lot of value to the supply chain.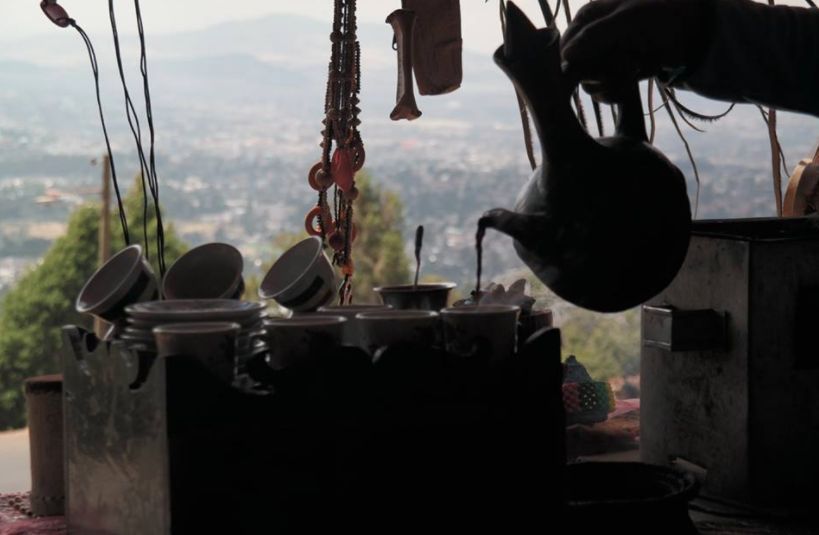 Got something to say? Then leave a comment!