Sneak Peek: Winter Edition is out and looking fresh!
Wednesday, 4 July, 2018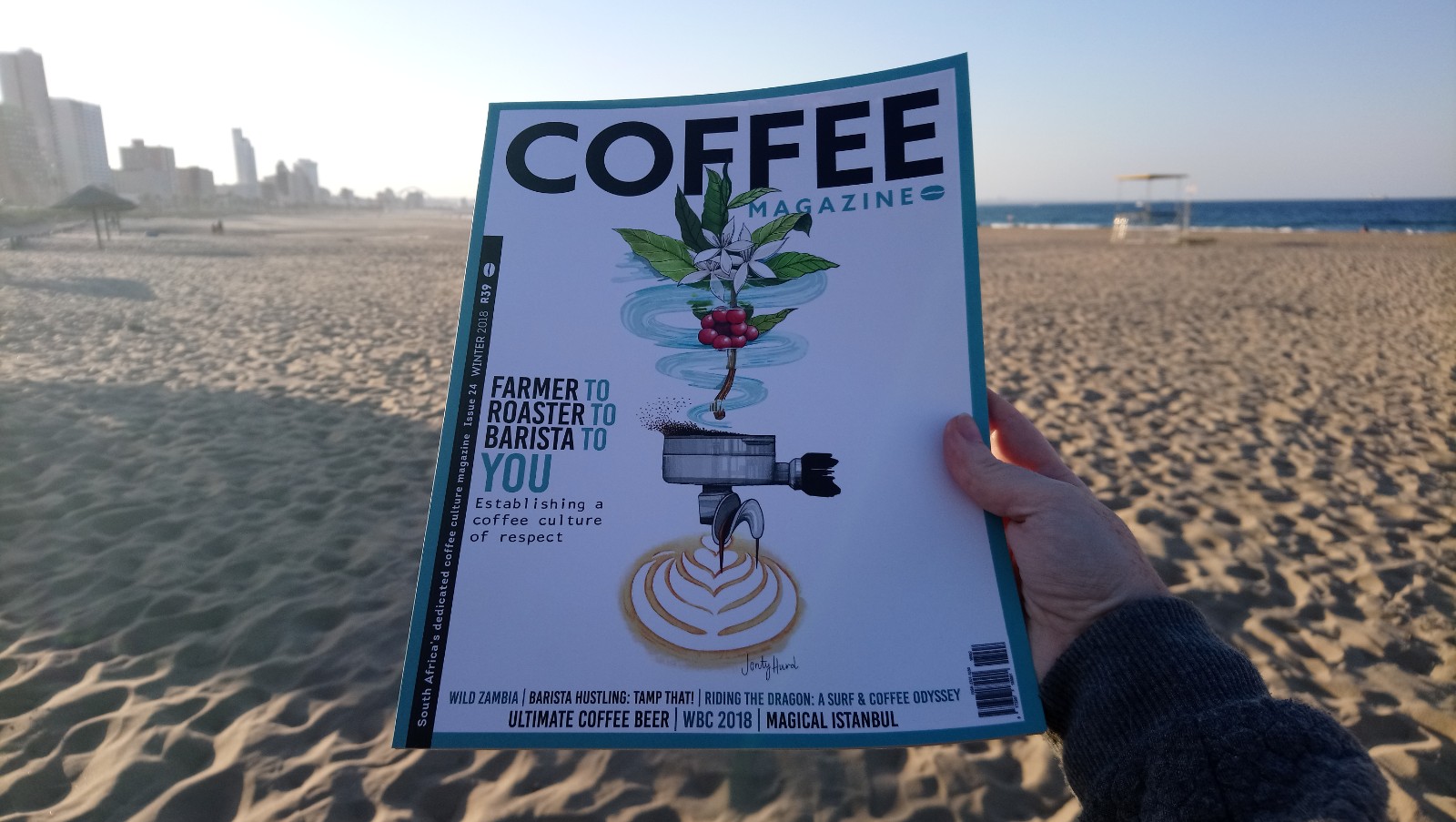 We're feeling all sorts of nervous, excited, happy, ecstatic about the next couple of months of Winter.
Not only is this beauty on shelves, (Find it from next week at any of our wonderful distributors or order a subscription here)
What can you look forward to?
Lead Story: How can we be better Customers?
As we grow accustomed to better service, higher production values and ultimately better coffee, perhaps we also need to aspire to be better customers. As a customer, you are an integral part of the fabric of any cafe. Go ahead, make your barista's day!
Roast: Stories from Behind The Roaster
Anastasia Prikhodko chats to a few roasters that all have their own signature style in making coffee roasting magic and finding the line between technology and art.
Brew: Home Barista Basics - Tools for Better Espresso
The importance of levelling and tamping coffee isn't fully understood, by new baristas and home coffee brewers alike. But it's arguably one of the most essential parts of the process — it can make or break the tastiness of your coffee!
Culture: Riding the Dragon
On hearing of a secret wave while enjoying a coffee in Ubud, Bali, John McCarthy is thrust into a race against time. With coffee as his only accomplice, will he find the wave and make it to the airport on time?
Discover: Zambia, Wild at Heart
A barista adventures into Zambia and uncovers the wonders this region has to offer.
Taste: The Ultimate Cold Brew
Brew Mistress, Lucy Corne, explores the best coffee infused beers that the market has to offer.
Discover Great Coffee: Coffee For a Cause
Here are our top picks for places to visit if you have a heart for paying it forward!
Kick: Interview with World Barista Champ, Dale Harris
This scholar and gentleman used his love of learning to create a truly unique routine at the competition in Seoul last year, and he continues to make waves.
Got something to say? Then leave a comment!
---
Giveaway: Koffieboon on Kyknet
Wednesday, 4 July, 2018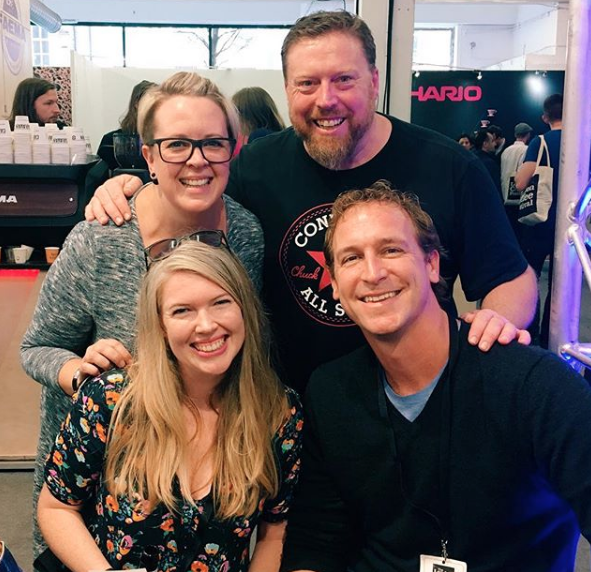 So we're in London for the Almond Breeze Latte Art Video Challenge and we hear our names been called in an unexpected Afrikaans accent, turns out to be the lovely Rene and Meyer who are behind the new coffee show Koffieboon that has just launched on Kyknet. Meyer told us about their adventure and that he has every single Coffee Magazine ever published (that's 24 now!). We're excited to see how the final product turned out. You can catch it on Kyknet, 17.30 on Wednesdays. They've travelled far and wide to collect stories in coffee and you know, thats our jam! Well done team!
Their major sponsor is Coffee Excellence and to celebrate the launch of the program we're giving away one of their great products Cup a Ground. These single use filter packs are really big in Seoul and Japan.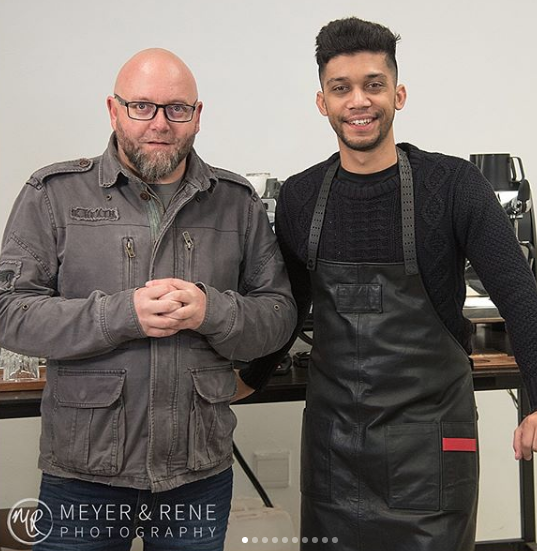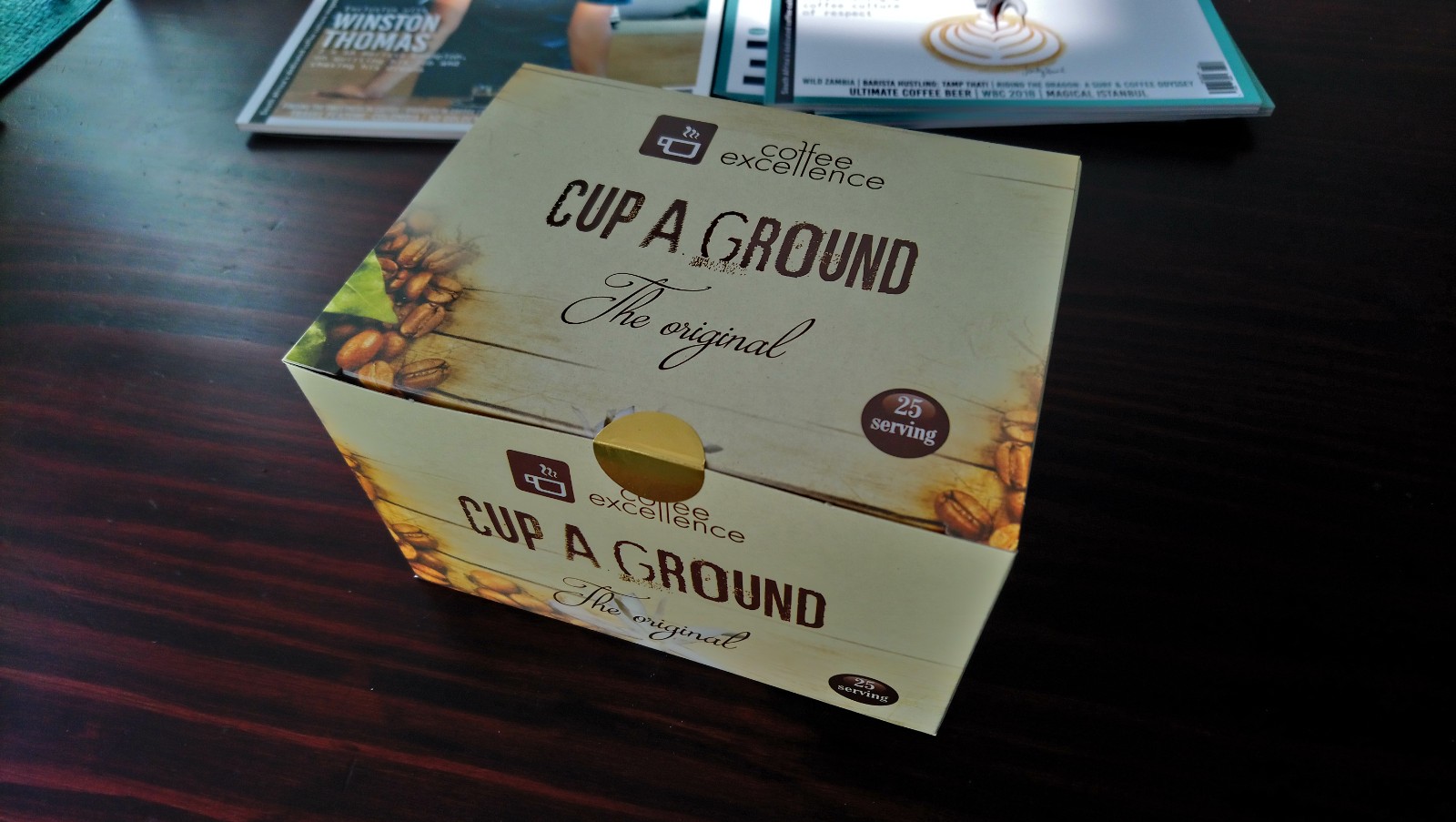 All you need to do is like this post and tell us who you will watching with and you can win!
Got something to say? Then leave a comment!
---
Creative Coffee Week 2018 - Meet the International guests!
Tuesday, 3 July, 2018
In July 2018, The Coffee Magazine and it's Partners will host the first ever Creative Coffee Week as well as the Coffee Magazine Awards presented by Selati Sugar at a Gala Dinner in Durban. How did this come about? Who is involved? And what can people expect?
From 24-28th July, Durban will be a hub of coffee activity. What follows is a bit of detail around the Events and the people that are involved and a taste of what you can look forward to!
Maxwell Colonna-Dashwood.
Maxwell is well known is global coffee circles through his profile as a competitive Barista, a renowned coffee author of 2 books, an accomplished public speaker and owner of Colona Coffee – a very innovative company that does everything from specialty coffee capsules to creating Peak Water and funding it through Kickstarter. For South Africans, Maxwell is also a friend and ally as it was he who trained and assisted our very own, Winston Thomas at the WBC in Seoul last year.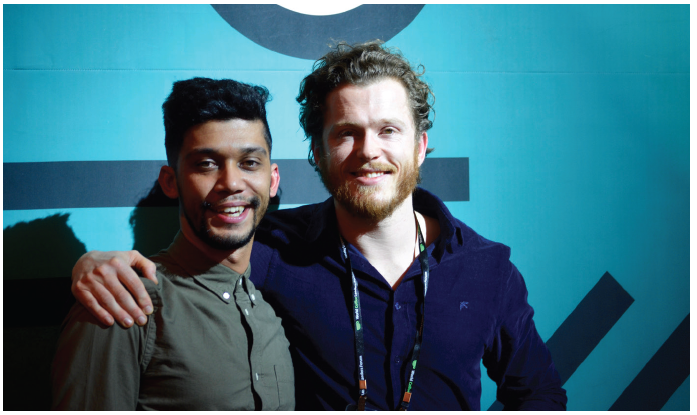 "I am thrilled to be involved in the Inaugural Creative Coffee Week in Durban, Coffee events are integral to bringing the coffee community together and helping it flourish. Creative Coffee Week will be a truly unique approach."
I can't really believe I haven't been to South Africa before to be honest. I have met and worked with numerous amazing people form the South Africa coffee scene. I have heard many stories and vivid descriptions of the country through these friends and acquaintances. I can't wait to visit.
I have high expectations for the natural beauty of the country! I am sure I wont be disappointed. I am lucky to be able to visit many cultures and places through coffee and I like soaking up and getting to know a place. The global coffee community means that you always feel at home. I generally let the people I visit tell me what to do, where to go and what to focus on."
Lemuel Butler
Lem is also a very popular Global coffee figure. He is the 2015 US Barista Champion and placed in the top 6 WBC in Seattle in 2016. Lem is part of Black & White Roasters alonwith 2017 US Champ Kyle Rammage. We last bumped into Lem at the Coffee Masters in London where was the MC of the event, he is also an accomplished DJ and coffee writer.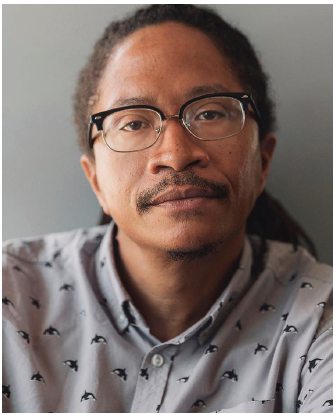 "I've always wanted to visit South Africa since I was a teenager and now my opportunity is here and I'm a touch anxious. In order to gain a firsthand perspective on a culture new to me, I try to immerse myself in that culture mainly food, music and beverage; South Africa will be no different."
"Over the last couple years I have been meeting more and more coffee professionals from South Africa. I am intrigued by the growing coffee scene and can't wait to see and taste my way through South African Specialty Coffee. "
"I am honored to be invited across the world to participate in an historical coffee event; the inaugural Creative Coffee Week. I look forward to learning from South African coffee professionals. It is the sharing of information which positively drives our international coffee community forward."
Teija Lublinkoff
Teija is no stranger to South Africa, having spent the last few years as the WBC International Judge at the SA Nationals and also with a personal connection to Grahamstown, where her children attend school. Teija is based in Lusaka and run's Marika's Coffee and last year was the Head Judge in the Finals of the WBC.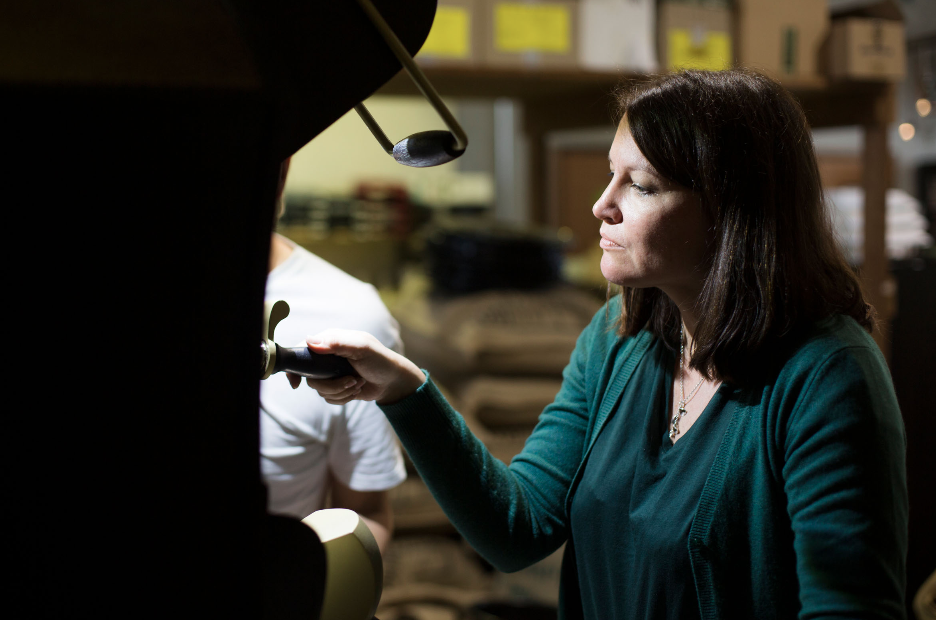 "We currently have only one certified judge in whole of Africa, so we really have tried to push the WCEP certification to happen here in South Africa for a while already. Being certified gives the judge a chance to take part in World Barista Championships judges calibration and passing that chance to judge in World Barista Championships. Judging in World Champs is an amazing experience in anyone's judging career, you get to taste all the amazing coffee's from around the world and see the performances from the top barista's.
I am very much looking forward to catching up with South African coffee people. It's also exiting to be part of WCEP program and get to run the certification exams in Africa, my first exams were in 2009 in Kenya, and this is first time we are getting certification back to Africa since then.
Creative Coffee Week is a great idea! It brings different International standard training sessions together and gives South African coffee professionals a chance to certify on SCA programs as well as CQI Q graders program too in the same month. Hat's off to anyone who manages to do all of them, it's rather intensive!!
Ben Weiner
Ben Weiner bought a coffee farm called Finca Idealista in Nicaragua in 2007 with the misguided assumption that the farm would generate income selling on the local market, income he planned to use to conduct rural development projects in Nicaraguan communities.
Finca Idealista joined a cooperative that used certifications as part of its business model. They sold the coffee to both the coop and local exporters, unfortunately at a loss compared to the production costs.
Immediately, members of the coop approached Ben explaining that this system did not allow them enough income to feed their families. As a response, he created Gold Mountain Coffee Growers to connect both his own farm and other small farms directly with coffee roasters. They unfortunately could only include those farmers willing to take the steps necessary to produce high-cupping specialty coffee because that was the only way to fetch prices that would increase standards of living. And so Gold Mountain Coffee Growers was born.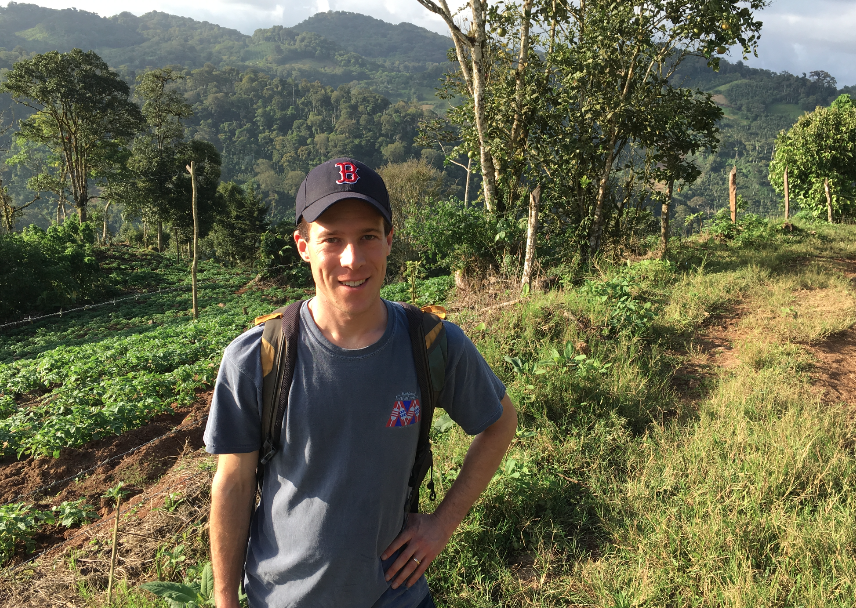 "To tell the truth, I know very little about the coffee scene in South Africa, but I'm learning. My only connection to South Africa was organizing donations of textbooks from the US to send to economically-challenged communities here when I was in high-school. The books were used in schools and mobile libraries. Back then I didn't even drink coffee (can you imagine?!)."
"From what Grant (of the Specialty Coffee Exchange of South Africa) has been telling me, there's a coffee renaissance beginning in South Africa, as is happening in a bunch of countries throughout the world. I'm particularly excited about how the South African specialty coffee scene can have a positive social, economic, and environmental impact on rural communities in Nicaragua with whom we work—the communities of our farm and partner producers" says Ben.
"We just finished the World of Coffee Amsterdam coffee event, at which we met lots of roasters from all over the world, so I'm looking forward to making new friends in South Africa with specialty coffee as the conduit, and of course a positive outcome will be the positive social/economic/environmental impact we will have through high-cupping Nicaraguan specialty coffees.
"It's exciting that The Coffee Magazine, the Specialty Coffee Exchange of South Africa and others are coming together to harness the enthusiasm of the South African specialty coffee scene to bring people together and accomplish more through specialty coffee. A roasting competition is a wonderful way to increase the quality of coffee roasting through the exchange of roasting techniques between roasters in South Africa. More of these types of competitions are needed throughout the world."
Steve Slark
Steve Slark is Chairman of the UK Beverage Association and the MD of European Watercare. He recently visited South Africa and met with Coffee technicians and Café Owners during his time here.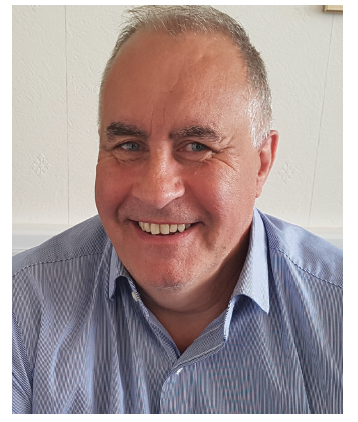 "The coffee industry in S.A seemed familiar compared to that of the UK and Ireland at point of sale and clearly demonstrated the qualities, innovation and skills that will cement its place in the wider South African consumer culture
Water is the vital ingredient in Coffee and should be understood and respected as such. I hope to promote knowledge of the various filters (or water treatment devices) available to fit the application and not make the application fit the filter.
Recycling and plastic waste are hot topics and I really look forward to demonstrating how you can reduce your operational costs whilst offering unrivalled reductions in waste. Everyone is green until you have to pay for it right!"
Got something to say? Then leave a comment!
---
Selati Cafe of the Month - July
Sunday, 1 July, 2018
Got something to say? Then leave a comment!
---
What are coffee varieties?
Tuesday, 26 June, 2018
This video is very enlightening when it comes to understanding what coffee varieties mean for your cup of coffee. Peter Guiliano has a long history in speciality coffee and
Got something to say? Then leave a comment!
---
The first female World Barista Champion: Meet Aga Rojewska
Monday, 25 June, 2018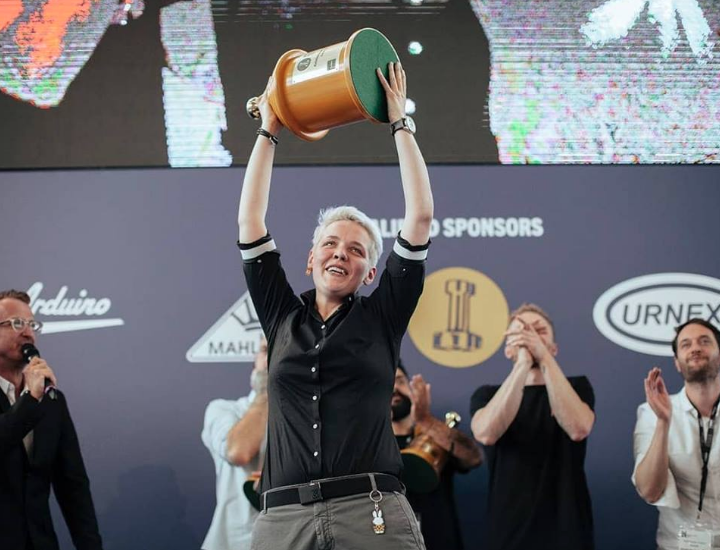 It is difficult to believe that it the first time this has happened in 19 years of competition, but there you have it, our first woman World Barista Champion, Agnieszka Rojewska. It seriously couldn't have happened to a more deserving person. This is her 3rd WBC if we're not mistaken. She has thrown herself completely into competing racking up a wealth of experience (and trophies!) over the last couple of years, but this is certainly the pinnacle.
Well done Aga! A well thought-out and clever presentation with a sublime coffee.
It was a really great Top 6, each of them were wonderful to watch. Lex Wenneker from Netherlands did his home crowd proud coming in 2nd overall. A very emotional moment for him and his team! Mathieu Theis from Switzerland is a rookie at WBC and had a sensational run to get to the Finals, placing first in both the preliminary and semi-final rounds and finally placing third overall. We are sure he will be back!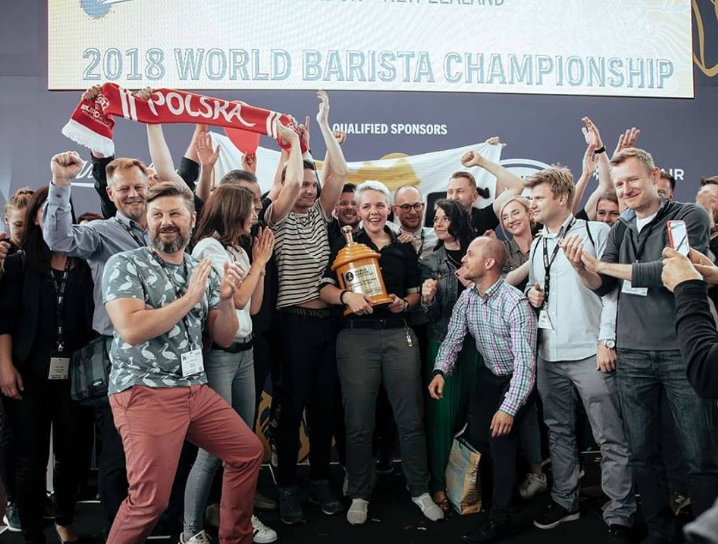 Winston Thomas also did us proud, he ended up 32nd in the World Rankings, a big leap from last year. He'll be aiming to get to Boston in 2019, but he will have some tough competition to get there (including Ishan Natalie who was part of his support team in Amsterdam!).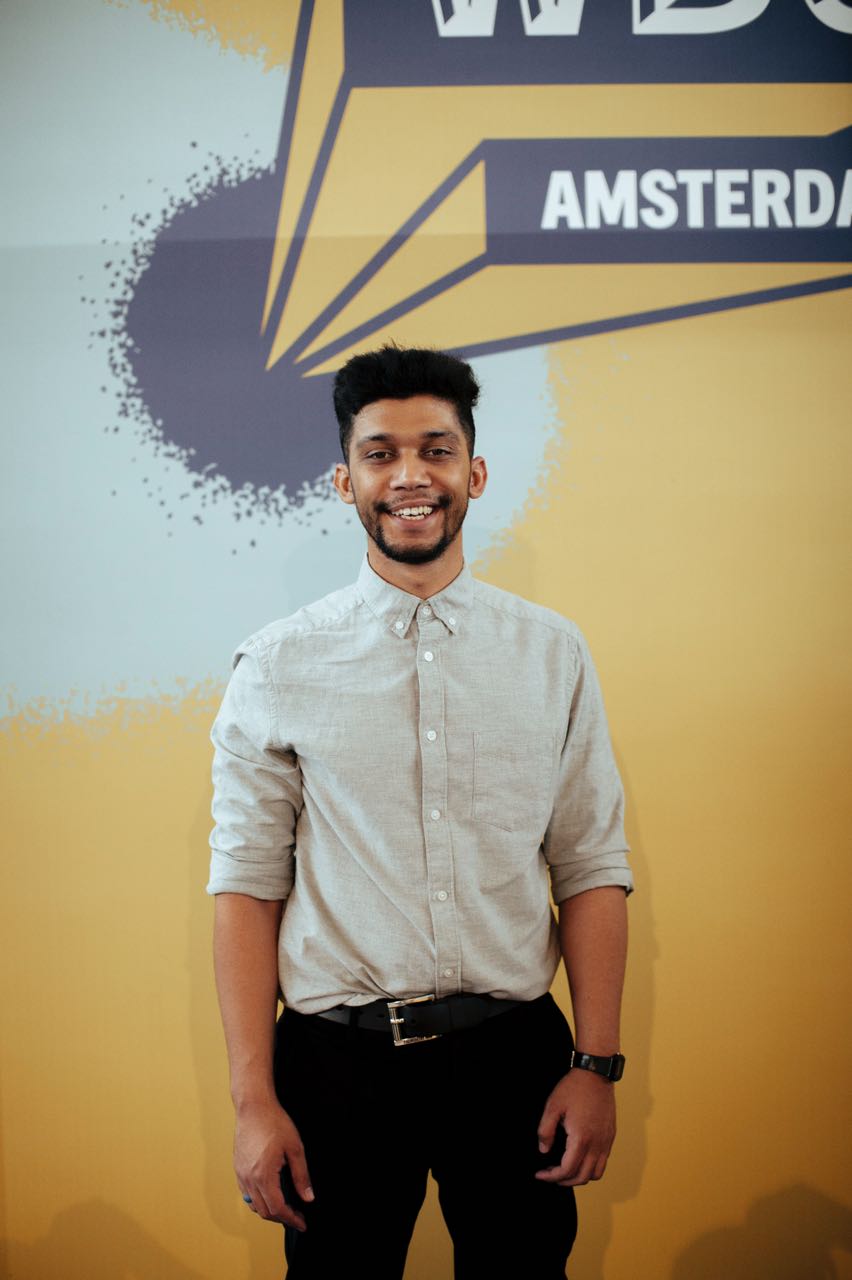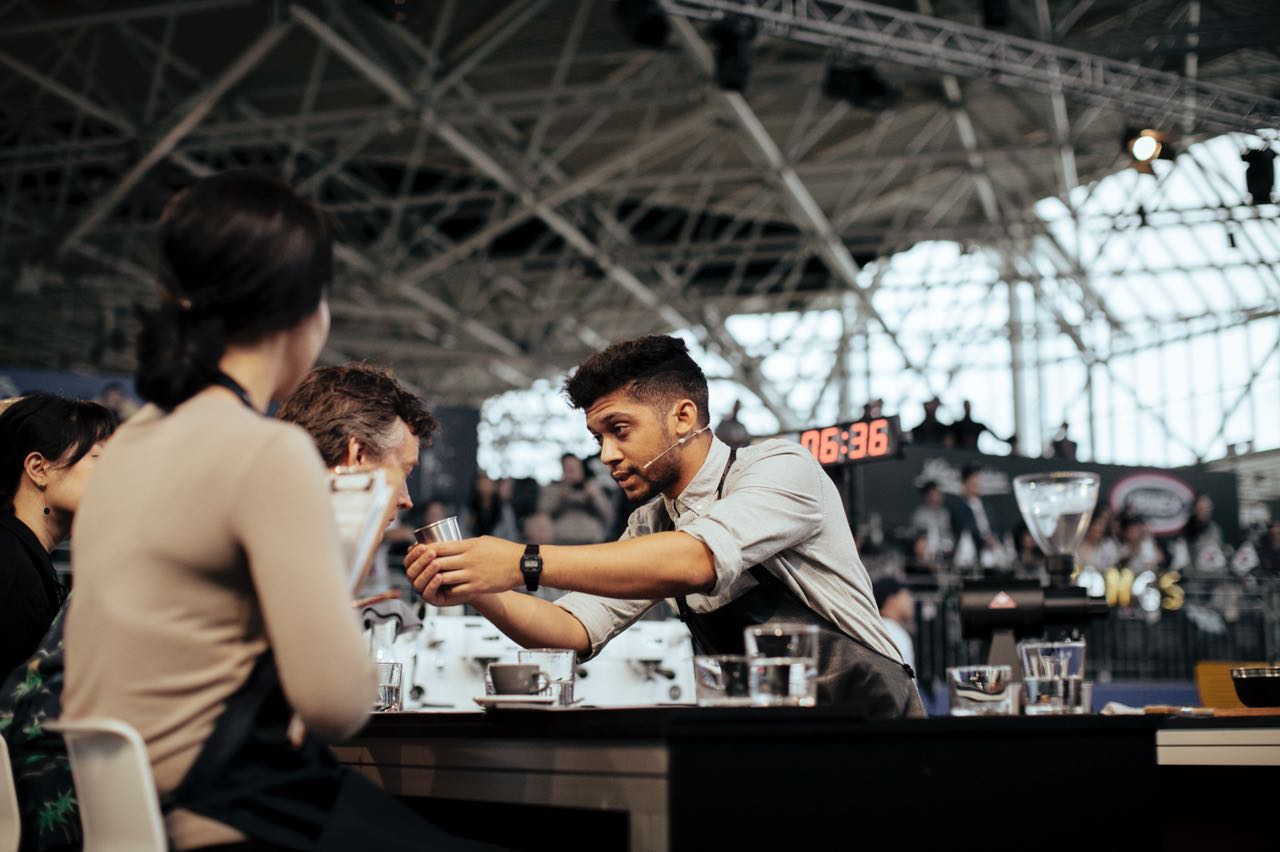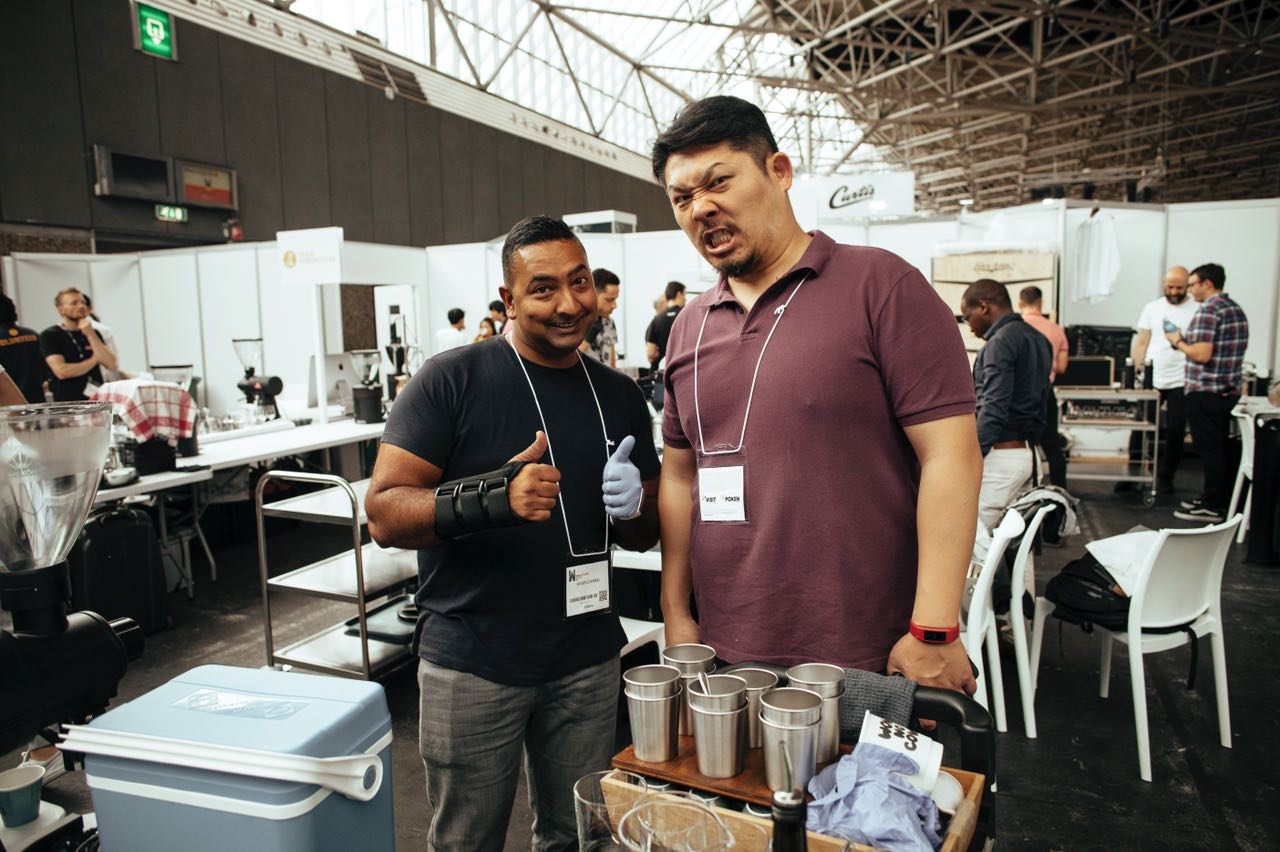 Got something to say? Then leave a comment!
---
An East London Coffee Institution: Roxy's Cafe
Saturday, 23 June, 2018
Words by Mbulelo Ntlonti (@thecoffienddiary)
---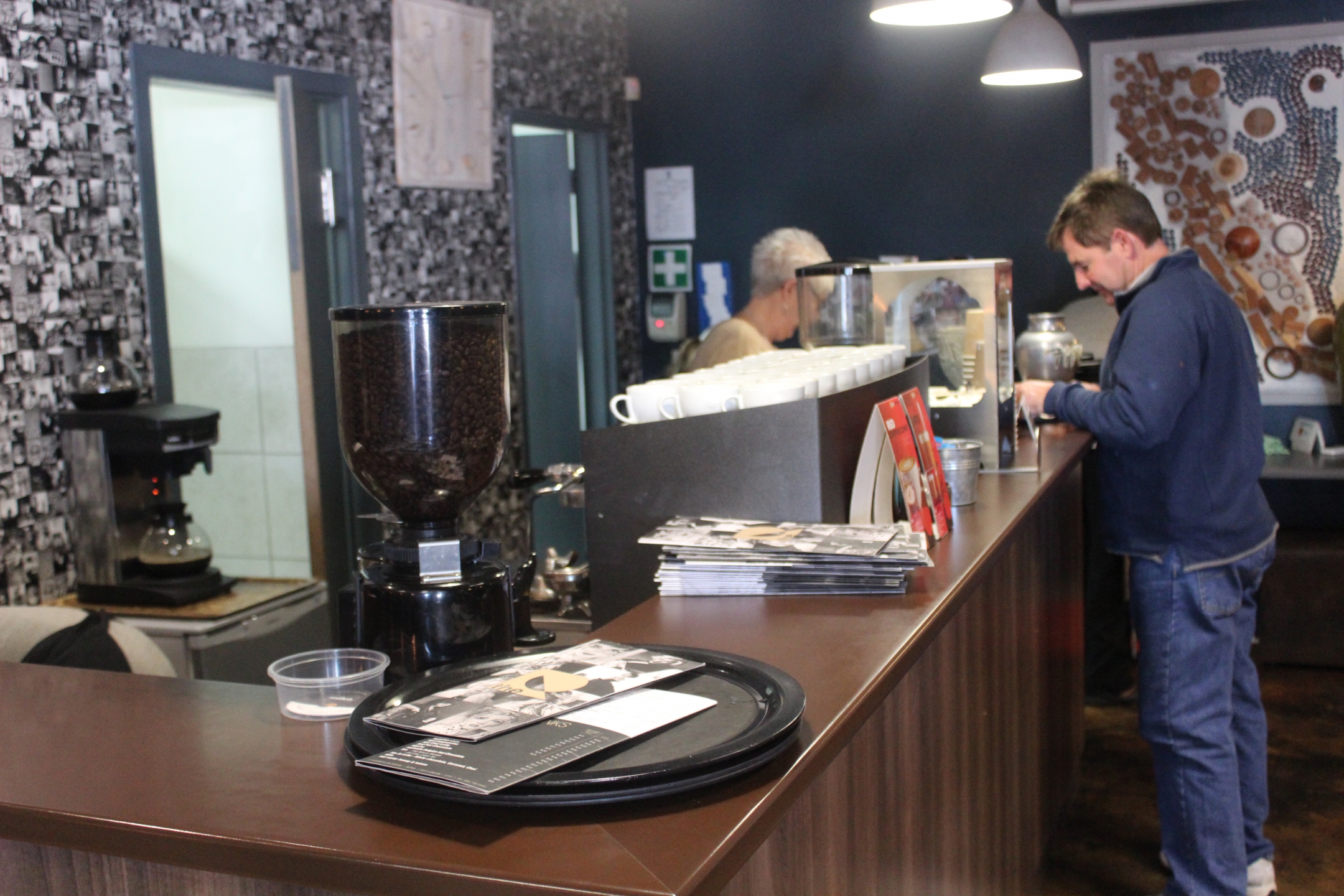 I recently visited one of the oldest coffee shops in East London, called The Roxy. This establishment has been around since 1988 under the ownership of three sisters Marcia, Margot and Cheryl. Born and bred in East London, the three sisters decided to open their own little coffee house in the city centre, which was at the time called "The Three Sisters". They later moved it to where it is currently situated and changed its name to "The Roxy".
The Roxy is a cosy coffee shop, situated at Shop no. 2, Chamberlain Square in Berea, East London. It has one of the most amazing interior decorations I've come across in the city, with exquisite art pieces by Margot, Marcia's twin sister. They are both excellent artists. "The paintings are sold when replacements are painted or when there is a need to change the theme. Many of the paintings have been bought by overseas customers" – said Cheryl.
The Roxy works hand in hand with Miko Coffee SA to produce the best cups of java for their consumers. Their cappuccino is said to be the most popular drink of choice, bursting with a sweet/chocolaty flavour that will leave you asking for more. I personally enjoyed their filter coffee because of its medium sweetness, bittersweet after taste and obviously the strong aroma. They also offer non-caffeinated beverages and many other delicacies. You can view their full menu on www.dining-out.co.za
Their menu is very decent and the prices are very reasonable; so do pay them a visit if you're from East London or when you decide to visit the city. Trust me, you won't be disappointed.
Coffee Shop: The Roxy
Address: Shop no. 2 Chamberlain Square, Berea, East London, 5241
Social media links: The Roxy Coffee Shop on Facebook and Dining Out.
Rating: ☕️ ☕️ ☕️ ☕️
Pictures by Mbulelo Ntlonti
#TheCoffiendDiary #YoursinCoffee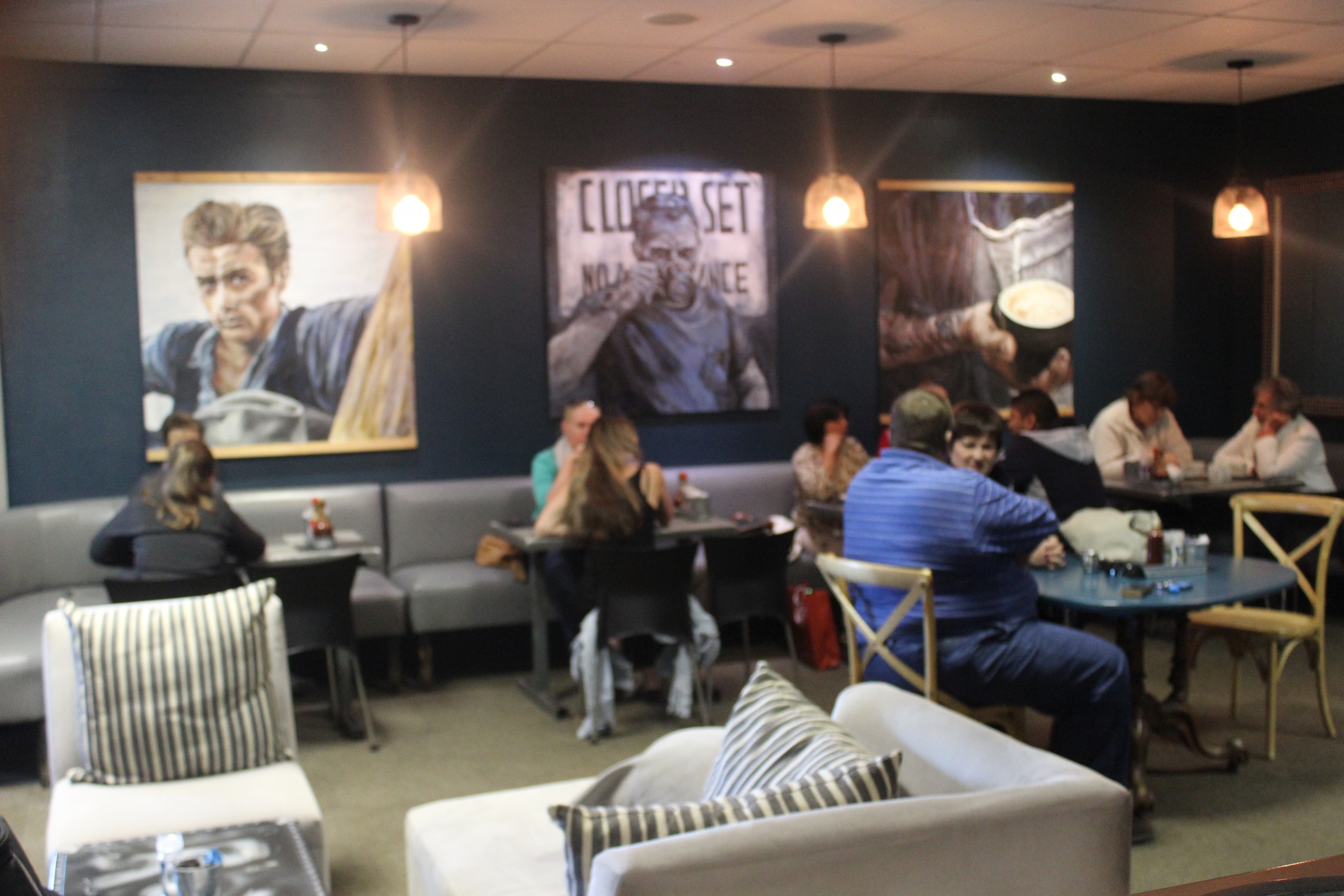 Got something to say? Then leave a comment!
---
It's Alive!! The Almond Breeze Latte Art Video Challenge gets off to a furious start. Vote for Nigel and Innocent.
Friday, 22 June, 2018
The global version of the Almond Breeze Latte Art Video Challenge kicked off this week, with Baristas from Japan, UK, Aus and South Africa going head to head against each other, racking up votes for their videos on the Global Leaderboard.
The weekly winners receive the rough equivalent of US$100 and the overall winner in each region wins the equivalent of US$1000, and an trip to Australia!
The two South African baristas featured this week are Nigel from Infood, Jeffrey's bay and Innocent from Truth in Cape Town.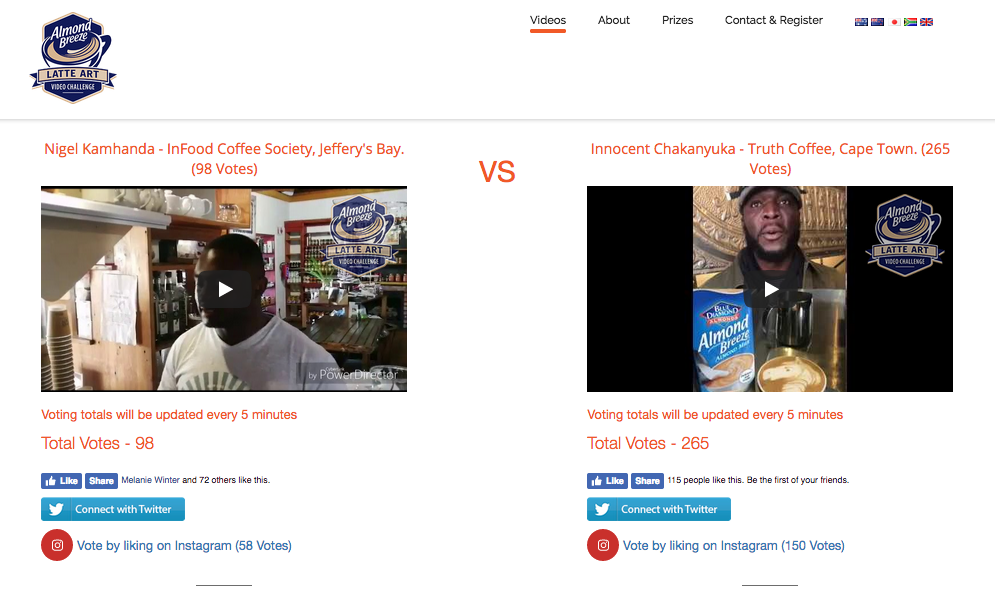 Your vote can help them win great prizemoney - so cast your vote here!
The International competition is fierce!
Check out a rainbow latte from Australia's Emily, (She has over 37 000 instagram followers!) She is up against Justin from Wolff Coffee,

You can marvel at Yokohama's Mei pouring a Blue Crush latte, who is going against Hiroki from latte Art Bar ZERO.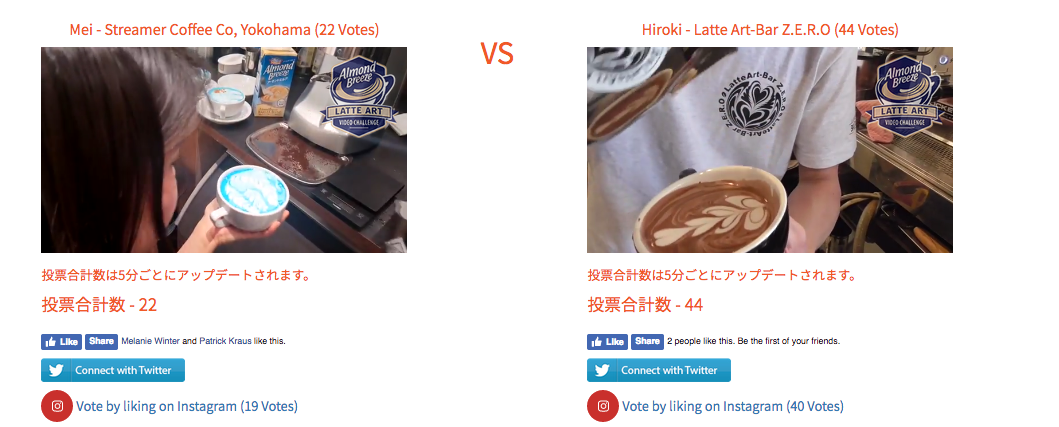 The UK are putting down some solid entries with Mike against Romain. Check their videos here.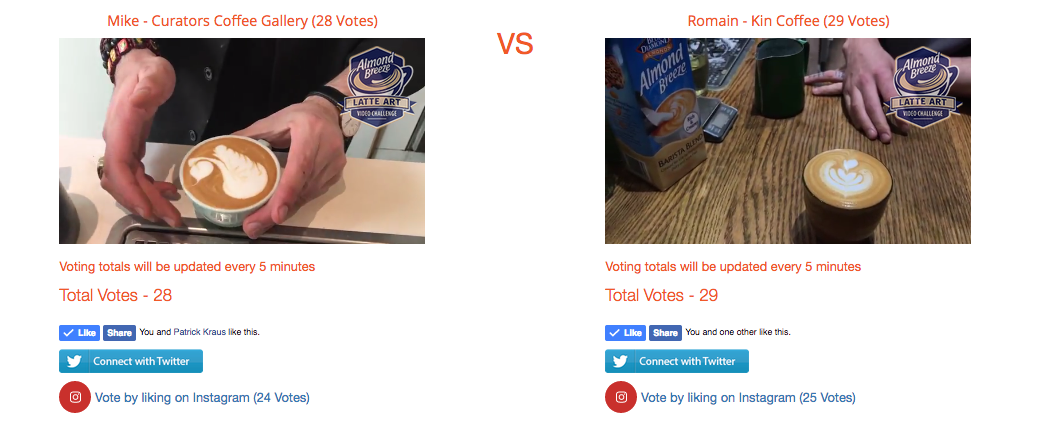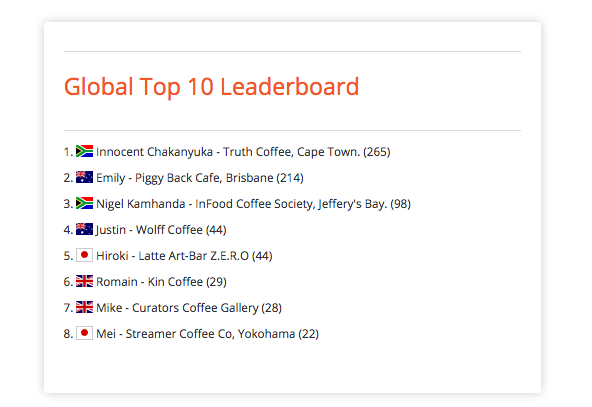 ---
If you want to enter a video into the LAVC - Click here.
Entries for upcoming weeks are now open!
Got something to say? Then leave a comment!