A little bit of African Spirit in your daily coffee fix!
Tuesday, 10 April, 2018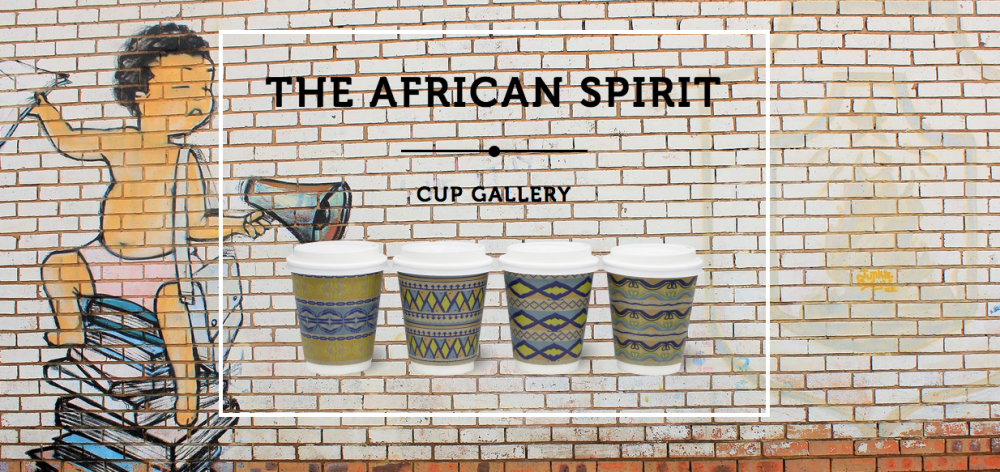 Local packaging company Detpak have launched these incredible take-away coffee cup designs, all inspired by local school children.
Each cup design was developed after visiting children at the uMbuyisa Children School of Arts and Culture, where they painted their representation of Africa day, Youth day and Mandela Day.
The designs are named after significant symbolic words.
IMVELO
"IMLVELO" A XHOSA WORD MEANING "ONE'S ROOTS"
In Grade 5, Mbali lives with her Mom, uncle, aunt, brother and sister.
Mbali was able to provide for her family, when she made her first sale of her painting to a Tourist and was able to buy food and electricity.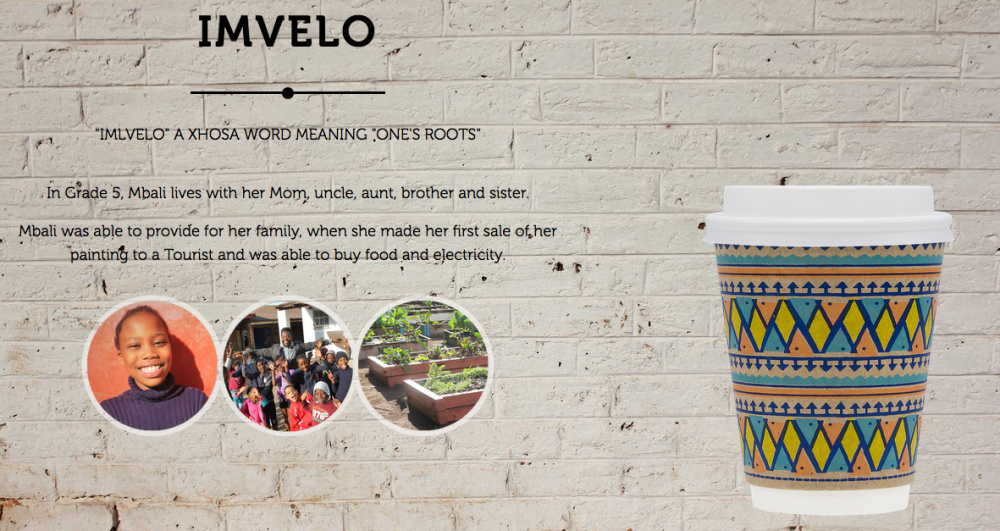 uBUNTU
"uBUNTU" A TERM MEANING HUMAITY FOR OTHERS
A nation referred to as the rainbow nation because of its cultural and racial diversity, the design is inspired by South Africans embracing the concept of uBuntu as a way of defining who we are through others.
Sisanda is 8 years old, in Grade 2, lives with her Mom, Granny and Sister and is known for her caring personality and compassion.
She shares tomatoes grown at the school with her family and neighbours and is adored in the community.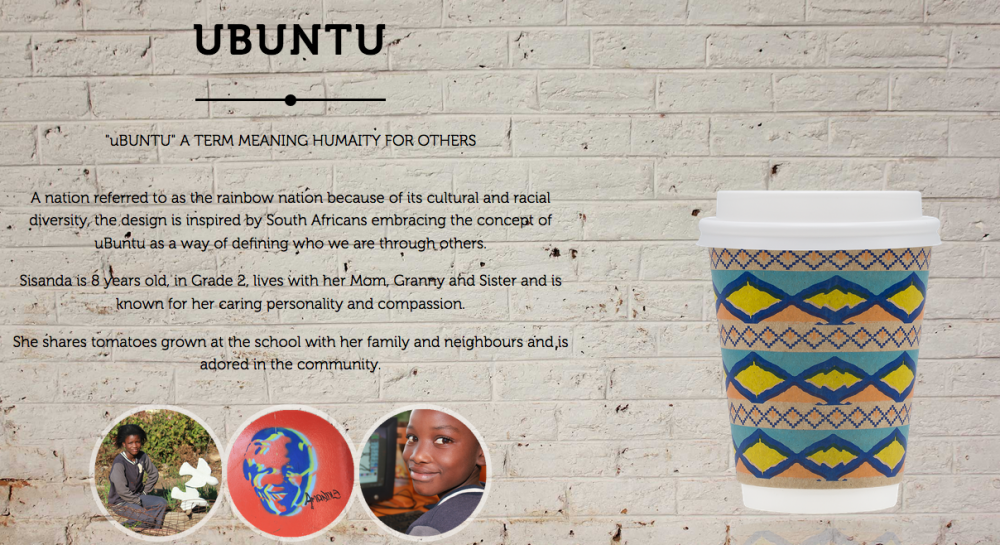 uHURU
"uHURU" A SWAHILI WORD MEANING FREEDOM
9 years old, Tumi is in Grade 4 and lives with 11 family members. The inspiration for her art comes from her freedom to express herself through her love for dancing, and playing games.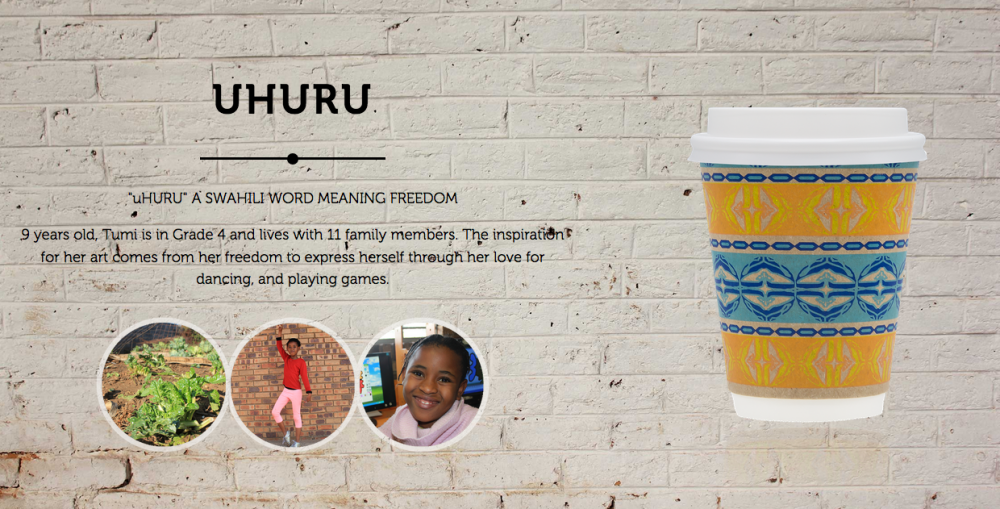 uMbuyisa is a registered non-profit organisation run by Tshepo Ramutumbu, situated in Orlando West Soweto. They provide children aged 6-18 a safe environment to do homework, learn computer skills, painting and gardening. The school was initiated in 2002, with an aim to uplift the community and currently is responsible for 60 kids. The school is sometimes visited by tourists as it is located in Vilakazi street, one the tourist attractions in Soweto.
As a previous community project Detpak donated computers with an installed art program and plans to continue doing more for the School.
Detpak is a speciality converter of paper packaging providing a full range of products focused on the food service markets. In line with global standards, it is situated in Aeroton, Johannesburg South, with most of its employees living in the Soweto area. With a total 244 employees, Detpak aims to play an active role in its community and in that of its employees.
Detpak's previous projects include donating paint, paint brushes, and crops for the school garden.
By choosing these cups, you support Detpak's initiative to donate a portion of the sales back to the school to continue making a difference.
Social Responsibility
While comprising of 95% board from renewable sources, paper cups are lined with a thin coating of polytheylene (PE) on the inside of the hot cup. This lining is required for the cup functionality however renders cups unrecyclable in standard recycling facilities and have resulted in used cups being routed to general landfill.
As a cup manufacturer, Detpak holds its social responsibility in high regard and have highlighted the plight of these cups to Mpact Ltd, our majority shareholder, who has a large footprint in the recycling sector.
Mpact has built a Liquid Packaging plant in Ekurhuleni, Gauteng in July 2017, capable of recycling up to 25 000 tons of cups and Tetrapack products. This enables cups to be rerouted from landfill to continue in the paper value chain as secondary packaging or paper cores.
Got something to say? Then leave a comment!
---
Discover Great Coffee: 6 new coffees from around South Africa, available now!
Friday, 6 April, 2018

The Discover Great Coffee Club is all about trying coffee from roasteries that you would never even have known existed and trying to help new roasteries reach coffee lovers from around the country. We are very excited to introduce the 6 roasters in the Autumn Discover Great Coffee Club box.
Aura Bean Roastery
Aura Bean was a dream that became a reality in 2017. "We are quite new in the roasting world and we want you to enjoy our Guatemala, single origin roast with a rich aroma and hints of nuts and chocolate" say Owner, Lambert Fourie. This traditional style coffee has medium grapefruit-like acidity and a medium body.
East London Coffee Co
Under the Cutman & Hawk umbrella, the East London Coffee Co. offers their popular Signature Blends, a blend of five premium quality Arabica beans which combine to form a well balanced coffee with dark chocolate, honey and marmalade undertones. The range includes their C&H Roasters Reserve blend along with a selection of single origin coffee all of which is available online.
Bean Authentic
Bean Authentic Roasters is situated in Monte Vista suburb, Cape Town. Birthed out of a passion for coffee, they are proud supporters of Fairtrade, offer 4 blends, and single origins including Brazil, Columbia, El Salvador, Guatemala, India, Nicaragua, Rwanda, Uganda and Ethiopia. Their aim is to improve the quality of coffee to the end user #NoMoreBadCoffee!
Humble Roasting Co
We're a speciality coffee roasters based in the heart of Durban. As a social enterprise we like to focus on people over profit and try to do everything with social good in mind. This Uganda Bugisu is our signature roast and features lemon acidity with after-notes of dark chocolate.
My Brew Coffee
This Coffee Roastery, run by Frederik Kruger and his team is based on the Maties Campus, keeping the young minds of SA sharp and energised with their well balanced Ethiopian, Ugandan and Kenyan blend. It is deliciously smooth, with chocolatey characteristics, low acidity and medium sweetness.
Sihle's Brew
Sihle's Brew signature blend is a Kenyan, Ethiopian, Tanzanian and Brazil blend of deliciousness. It is delicate, sweet, fruity and chocolatey with a well rounded smoothness to it. Sihle has become extremely popular in the north of Johannesburg supplying the local Spar's, Food Lovers and PnP's with this blend. Enjoy!

Got something to say? Then leave a comment!
---
Autumn Edition 2018: Winston Thomas on the Cover
Thursday, 5 April, 2018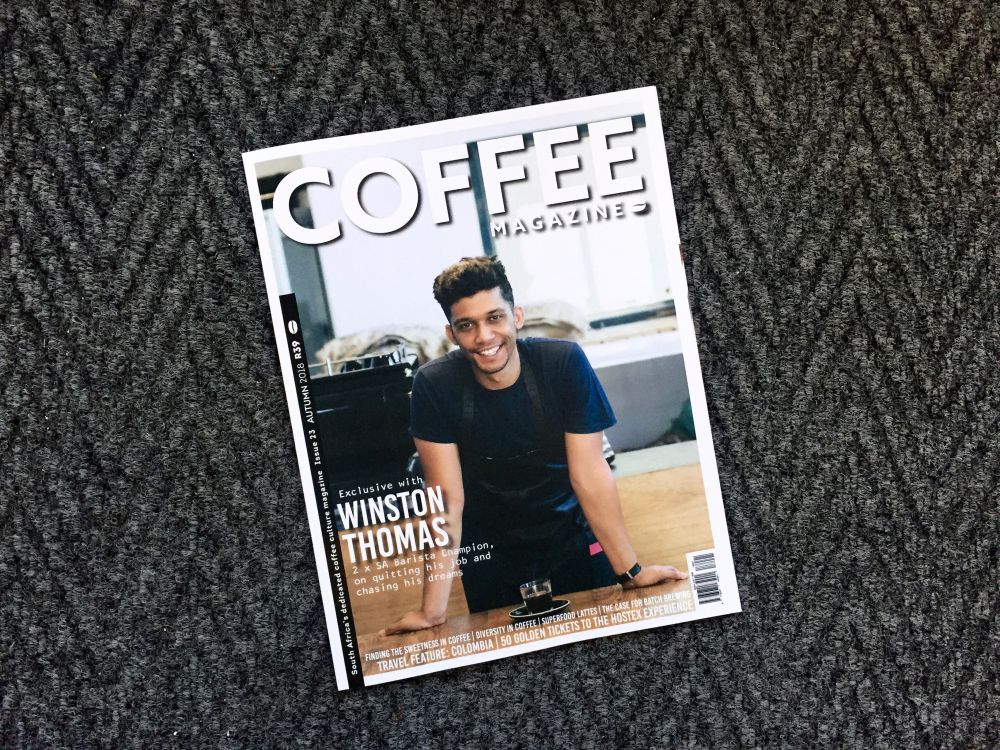 What's in this beautiful edition?
Cover: Training for Glory
An exclusive with Winston Thomas, 2x SA Barista Champion on quitting his job and chasing his dreams.
Roast: Is Sweetness the New Acidity
And what does that even mean for you the coffee drinker? We explore the concept of sweetness in coffee and chat to Anne Lunell of Koppi Roasters in Sweden.
Culture: Making a difference in equality
Be part of the solution with your morning pick-me-up by supporting coffee businesses that support diversity.
Brew: Making A Comeback - The Case for Batch Brewing
Through waves of espresso coffee culture and alternative filter methods, it appears this humble machine is making a comeback.
Lifestyle: Let the Music Move You
There is a strong connection between music and coffee and we couldn't think of a better person to explore it than the legendary Lemuel Butler.
Discover: The Godfathers of Italian Coffee
Much of the world's café history and market has been dominated by imported Italian coffee brands like Illy, Lavazza, Segafredo and Kimbo. Jazz Kuschke investigates.
Travel: Colombia: A land of mystery, beauty and coffee
Coffee has long since made Colombia world famous, for all the right reasons.
Taste: Superfly Superfood Lattes
Meet the proudly South African company who've elbowed rooibos onto the global coffee scene and created a superfood in the process.
Discover Great Coffee: Home Barista Courses
Get expert training at amazing home barista courses across the country
Kick: Such Great Heights
An audience with two incredible mountaineers, Sibusiso Vilane and Nigel Vardy, who happen to really love their coffee.
Got something to say? Then leave a comment!
---
Selati Cafe of the Month: April
Thursday, 5 April, 2018
Got something to say? Then leave a comment!
---
Coffee on the Go in Durbs by the Sea
Thursday, 29 March, 2018
Get your Coffee on the Go in Durban
Along with Durban's growing coffee culture of the last few years, we've also seen a rise in the number of vans, trucks and coffee tuk-tuks hitting the streets to make cortados and espressos even more accessible for those on the go…
Exploring Coffee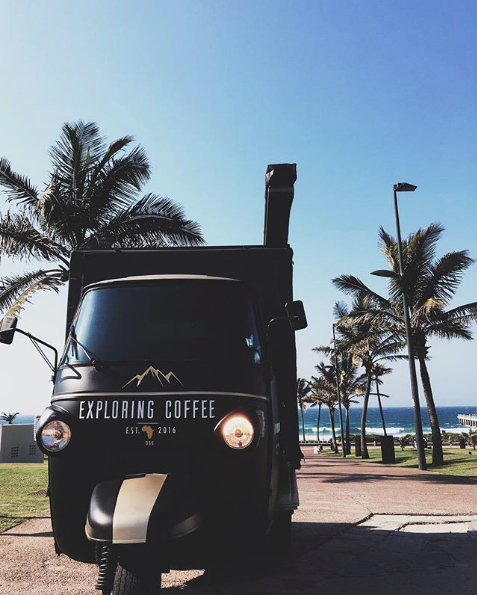 Exploring Coffee are a pop-up café, whose tuk-tuks can often be found at outdoor sporting events and supporting the KZN trail running community. They're Proudly KZN and only work with local suppliers, sourcing the best beans and baristas from the province. They're passionate supporters of healthy living and active lifestyles, so you can find them serving artisanal hot beverages in Lilian Ngoyi Road at the same premises as Durban Runner, as well as trail runs, markets and special events – wherever they're needed!
Follow them on Instagram: Exploring Coffee
Love Coffee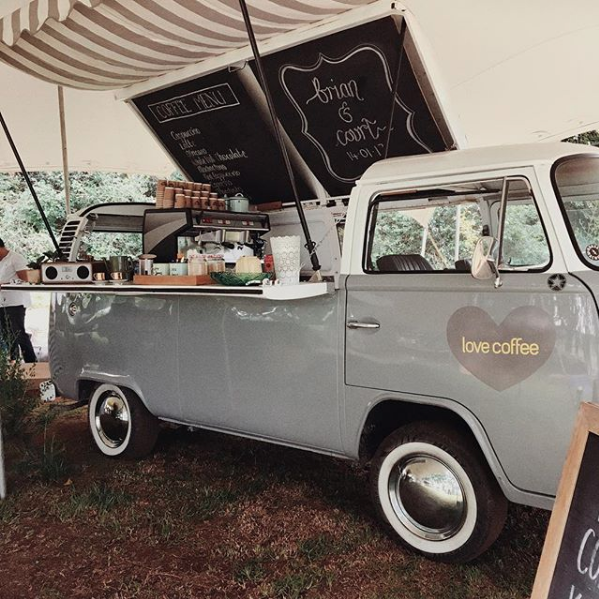 Love Coffee is a favourite for coffee lovers in Morningside, and building on the success of their Windermere café, branched out a few years ago to introduce Bessie the Love Coffee Kombi to the Durban scene. Bessie is a retro VW Kombi that travels around KZN to serve you a hand-crafted caffeine fix at weddings, markets and music festivals. Love Coffee uses beans that have been specially roasted just for them by Colombo Coffee, so you're guaranteed a great cup.
Follow them on Instagram: Love Coffee Durban

Coffee Guys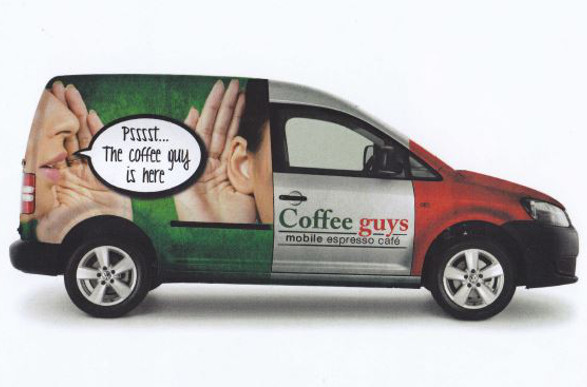 The Coffee Guys espresso café can be found at South Beach most mornings, but this "barista on wheels" will travel – to weddings, your work, and any kind of event. They serve their gourmet coffees from the back of a custom-built self-contained van, and pride themselves on their beans and brew.
Find them on Facebook: Coffee Guys
Honourable mention – Terbodore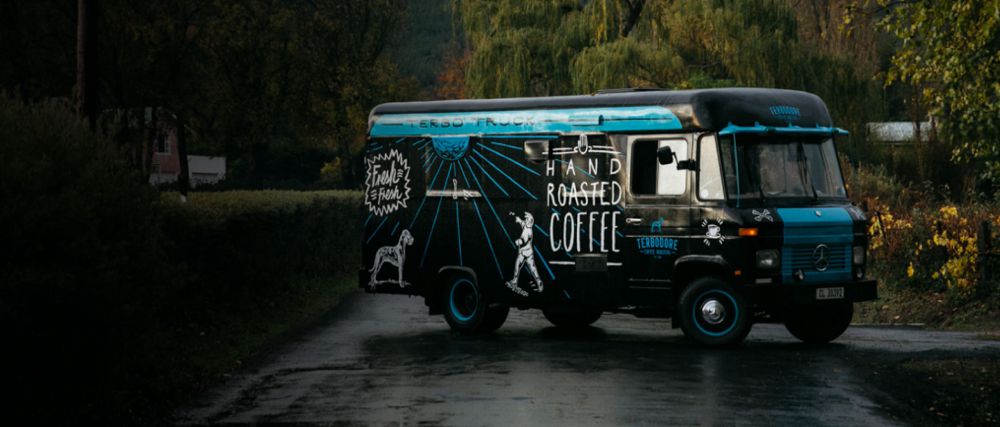 The Terbo' Truck is actually based in the Cape winelands, but Terbodore Coffee Roasters get an honourable mention since they hail from the KZN Midlands. They wanted to bring their freshly roasted beans to the people and share the coffee magic, so the custom coffee truck was born and you can find their fairtrade brews in Franschhoek. Artisan wine and coffee sounds like a good reason for a trip to the Cape winelands…
Follow them on Instagram: Terbodore Coffee
---
Do you have a favourite Mobile Coffee team that aren't mentioned here? Tell us about it!
Got something to say? Then leave a comment!
---
Latte Art Video Challenge 2018: We're going global!
Thursday, 22 March, 2018
Got something to say? Then leave a comment!
---
What's in a cup? Gaining a new appreciation for beautifully crafted cups.
Wednesday, 21 March, 2018
The Coffee Magazine is exploring Melbourne for the incredible Global Edition of the Almond Breeze Latte Art Video Challenge and one of the things we've noticed is the quality and variation of the ceramics. That got us thinking about some of our favourite local ceramic producers, one of whom is Love Milo.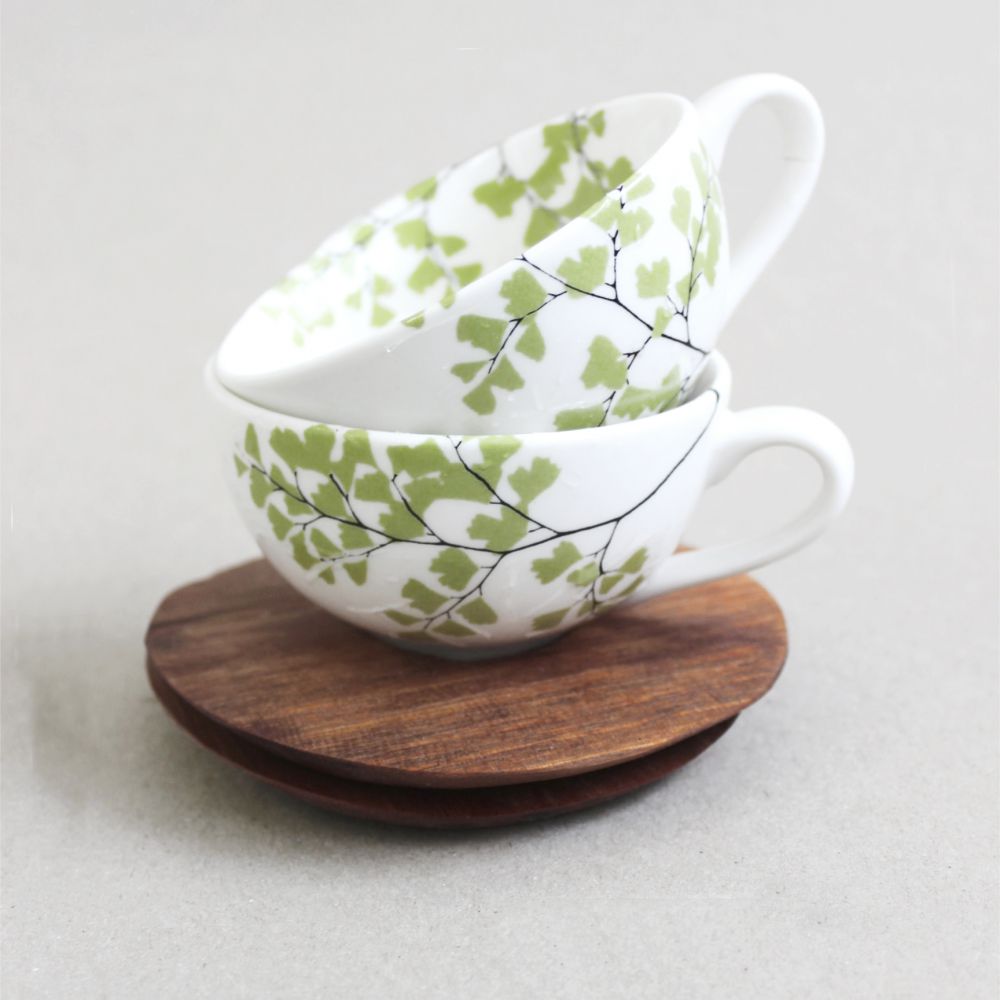 Taking daily inspiration from her surroundings, designer, Nicki Ellis, translates the gratitude she has for earthy elements into nature-inspired designs. All her designs come to life using sustainable manufacturing practices, including the use of only eco-friendly inks and the sourcing of alien wood. Nicki's whole philosophy is to bring nature into people's homes and into their daily activities. "When you have your morning coffee, why not incorporate nature and beauty into it? Re-connecting with nature and appreciating it's gift to us, is so important, now more than ever! "
She has also always been fascinated with the Japanese Tea Ceremony or Sado, as the Japanese treat their tea as ART– this cultural ritual was the inspiration for her large tea cups and saucers, so that tea lovers could connect with the values of kindness, humility, discipline and simplicity, which is represented in the Japanese Tea Ceremony.
"Beautiful things inspire a person, but instead of putting these things onto walls to admire from a distance, why not make it a part of everything we do. When we drink our morning coffee, why not incorporate beauty into this? Why not make this a process of interacting with art? What a good way to start the day," says Ellis, who is the designer behind Love Milo products. It was these questions that motivated Ellis to resign from her job in the advertising world in 2010, where she felt she created for others as part of a mechanical process, and instead began to experiment with her own designs and fascination with the imperfection of nature. This curiosity and desire to make naturally beautiful things, started when Nicki was pregnant with her son, Milo, who is the inspiration behind the company name.
"You will never find a straight line in nature, so my designs are about finding the harmony between line and form; juxtaposing the imperfect elements with handmade elements to create something unique. In today's world, many don't have the time to stop and enjoy nature, so the aim with Love Milo is to find the beauty in the outdoors and bring it to you through our designs in every day accessories."
Nicki's process begins with photographing elements of nature that have striking patterns. Sometimes this begins in her own backyard, when Milo brings her a variety of interesting creatures he has found in the garden, like dragon flies and butterflies. "I look for the smallest detail in the elements, like the wings of the dragonfly or the pattern of a branch that I find while on a walk; and then photograph these in a light box. Next, I play with the imagery in black and white, as this speaks to the minimalist approach to our designs."
Further to the backyard, Ellis and Finch spend a lot time in the outdoors, where they come across elements that stir up the creativity for a design. For example, they have found the Cecilia Forest in Newlands to be a great place for finding the intricate patterns in nature. "It can be something so simple, like the minute details in a leaf or the imperfect shape of a stone," says Ellis. Travelling is also a sure way for Ellis and Finch to pick up on the beauty of nature's design. They have found the Namibian dessert to be a particularly wonderful place for this. In fact, Namibia is where Love Milo's very first branch and bird designs were born.
Although the brands signature style is black and white, Ellis brings in certain spots of colour that are found in nature to enhance a design. Currently, shades of green and indigo, inspired by the Agate stone, can be found across different products, and Ellis is now beginning to play with a pink and gold in a new range of cups and saucers.
Her hope for those who interact with Love Milo products is to enjoy the benefits of being surrounded by the beauty of nature and to feel energised when interacting with them. "Our designs are quite visually surprising, which I like. When placed against a white wall or clean background for example, the designs definitely catch your eye."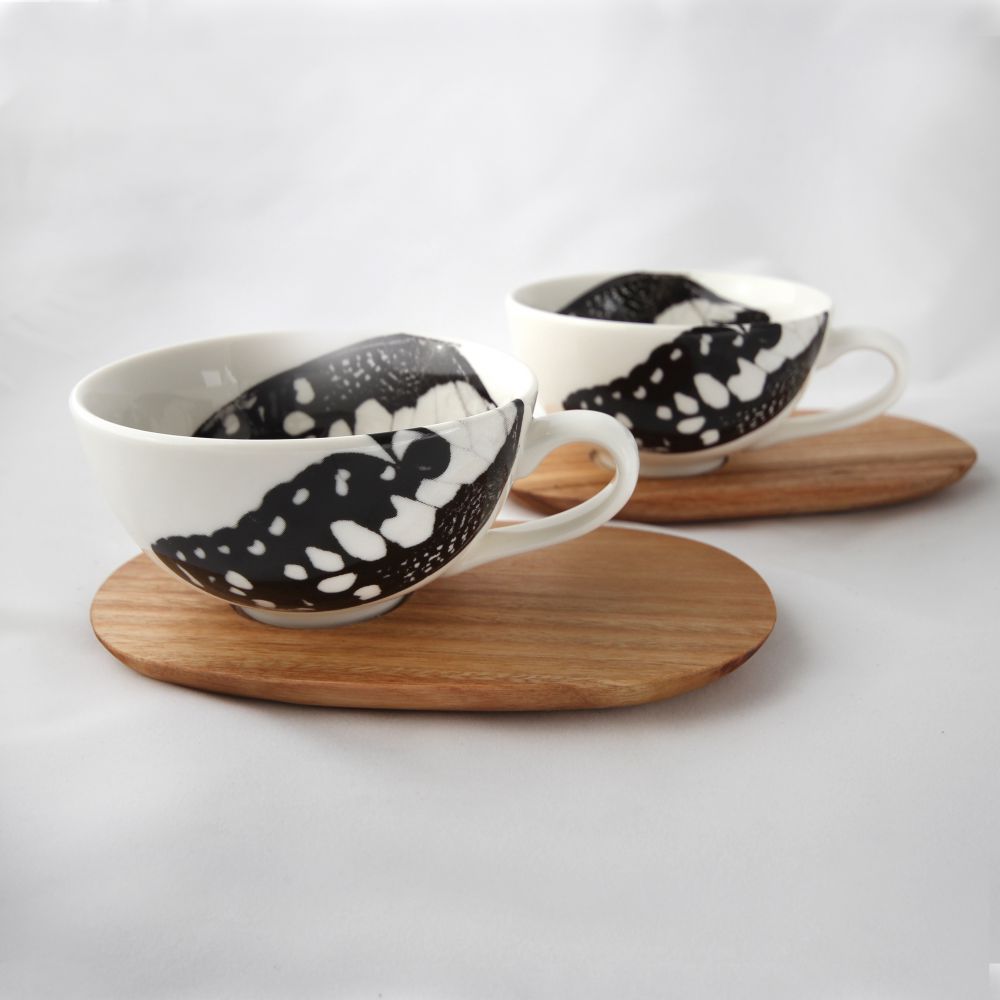 Got something to say? Then leave a comment!
---
Where the Wild Coffee Grows: Interview with author Jeff Koehler
Tuesday, 20 March, 2018

Where the Wild Coffee Grows: Jeff Koehler Explores the Origins of Coffee
All images Bloomsbury/Jeff Koehler
Jeff Koehler is an American writer, traveller, photographer, and cook. In his latest book, he takes readers on a literary adventure to explore the origins of coffee. Jeff Koehler was kind enough to do a Q&A with Coffee Magazine about his new book, Where the Wild Coffee Grows: The Untold Story of Coffee from the Cloud Forests of Ethiopia to Your Cup.
What inspired you to write Where the Wild Coffee Grows?
When I was working on my last book, Darjeeling, I thought a lot about crops in their original home versus adopted ones (such as Darjeeling tea). The one that most captured my attention was coffee – Arabica coffee – which grows wild in southwestern Ethiopia. I thought it would be interesting to look at coffee in its native home. That was the idea, but it grew into much more.
Why do you think it's important to set history straight about the origin of coffee?
Arabica means "from Arabia." But the centre origin and diversity is in the Montane rainforests of Ethiopia. It is from Ethiopia, a point that tends to get little attention in most books. As well, it seemed logical that the world's original coffee culture was around those forests where the fruit grows wild. Their story has never really been told.
In your book, you mention that Kafa is home to the world's original coffee culture, yet remains virtually unknown. Why is that?
The area was, until relatively recently, extremely isolated. Western explorers didn't really reach it until the very end of the 19th century, and the coffee forests were hardly breached by outsiders until the 1930s. The first scientific expeditions to gather genetic material did not happen until the 1950s.
How much time did you spend in Ethiopia in the researching and writing of this book?
I worked on the book for about two years. I had three trips to Kafa and around the west of the country. I also spent time in eastern Ethiopia, which has an ancient tradition of cultivating coffee around Harar, in Sidamo and Yirgacheffe, and, of course, in Addis Ababa, with coffee industry folks.
Did your research take you anywhere else in the world?
Indeed! I had four visits to Kew Gardens in London with their coffee specialist, a couple to Montpellier where some of world's greatest coffee geneticists are working, and to Amsterdam to follow coffee's arrival in Europe and also spend time with the most important importer of specialty coffee from Ethiopia. I went to Latin America to see coffee farms suffering from coffee leaf rust fungus and to meet farmers and families so affected by it.
For the specialty coffee world, I travelled to Vancouver, Seattle, Portland, Oakland, and San Francisco in the US. Plus phone, skype, and email interviews with people working in coffee across the globe, from Yemen to Kenya to Panama. And many, many hours in libraries in various countries. As well, I was able to draw on my earlier travels to coffee producing areas, namely Yemen, Sumatra, Kenya, South India, and Mexico.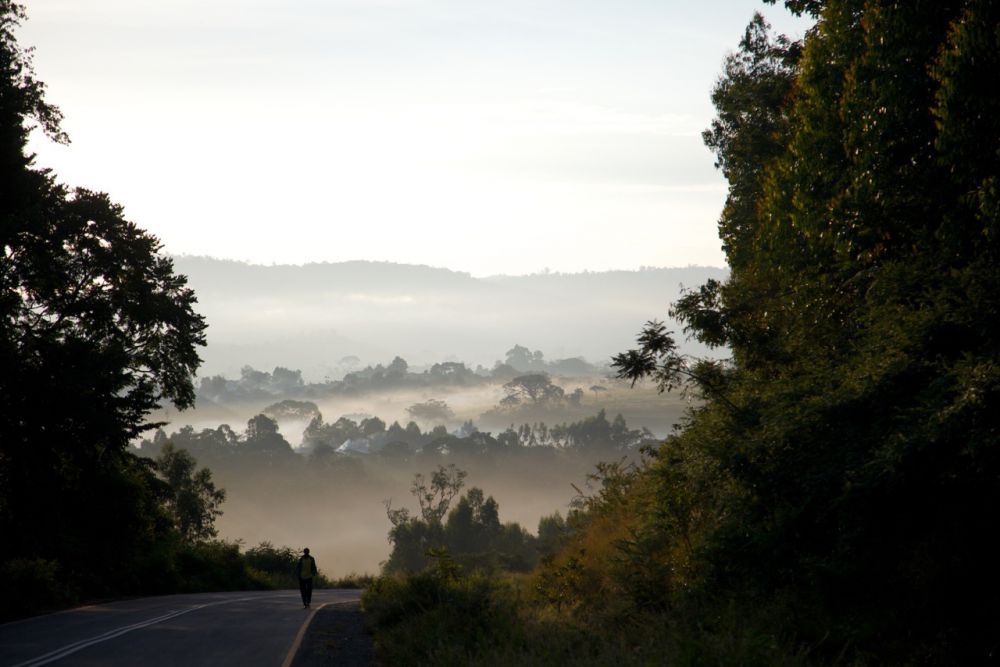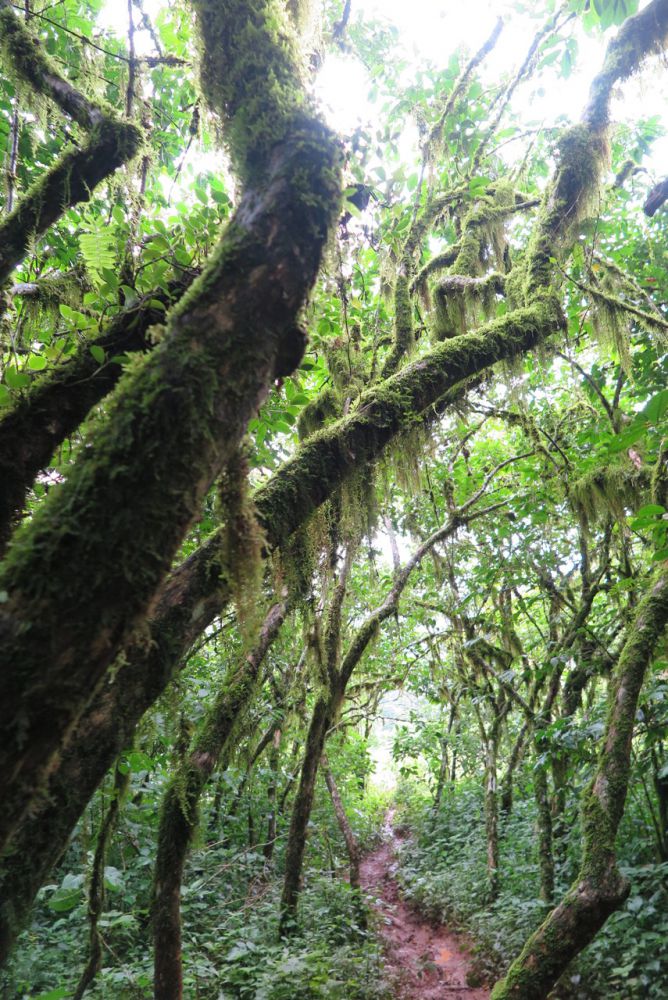 What was it like to travel through the villages and forests of Kafa?
Magical! In many respects. One of them was seeing coffee as just another plant in a forest. Cultivate coffee is meant to exist. It is planted in a field to produce. Not so wild coffee. These trees exist because they won their space in the forest. They exist simply because they fought and survived.
You mention that Ethiopia possesses 99.8% of the world's genetic diversity of Arabica. Why is that important?
Cultivated Arabica has an incredibly narrow genetic base. In part that is from its history and how it spread, and in part from its nature. Arabica is self-pollinating – its pollen can fertilize its own ovule – and pollinates itself about 95 percent of the time, which keeps diversity from entering the species.
Genetically impoverished plants are highly vulnerable to pests, diseases, and changes in climatic conditions. They also have an inability to adapt or respond to environmental, or even market, demands, and limited potential for breeding new varieties.
Arabica's diversity is greatest in the southwestern forests where it grows wild. Genetic variation is highest at its origin. The key is to tap into that diversity and bring it into new breeds of coffee.
You speak to the production of coffee under threat from climate change and disease – how worried should we be?
Entire swaths of coffee-producing countries will lose their ability to grow Arabica. A report by the Intergovernmental Panel on Climate Change found that 2° to 2.5°C increase in temperature would significantly trim the amount of suitable land for growing coffee across the world, perhaps halving it by 2050. In Brazil, where half of the world's Arabica is grown, a rise of 3°C would cut areas adequate for coffee production in the principal growing states of Minas Gerais and São Paulo by two thirds and extinguish it elsewhere.
Around 85 percent of Arabica today is grown in Latin America. That region that is being incredibly hard hit by a devastating fungus called coffee leaf rust. Climate change is aggravating its spread.
What advice would you give to travellers wishing to follow in your footsteps and explore the roots of coffee in Ethiopia?
Arrange a truck and driver in Addis and head west to Bonga. From there, hire local guides and get into the coffee forests. The German environmental association NABU (Nature And Biodiversity Conservation Union) is a good place to start. A massive swath of Kafa's coffee forests have been designated a UNESCO biosphere.
I also highly recommend Aregash Lodge, in Sidamo, not far from Yirgacheffee. It is by far my favourite place to stay in Ethiopia. And Harar remains the most amazing city in the country.
I'm sure you met some interesting characters in your research and travels?
In Ethiopia, Mesfin Tekle, the leading expert on Kafa's forests. The numerous forests walks we did together were the highlight of my time in the country. His knowledge of the natural world in those forests was matched by his understanding of the spiritual world and cultural traditions. I was also lucky to have a couple of visits to one of Kafa's most important spiritual leaders, who taught me about the religious importance of coffee to the people of the area.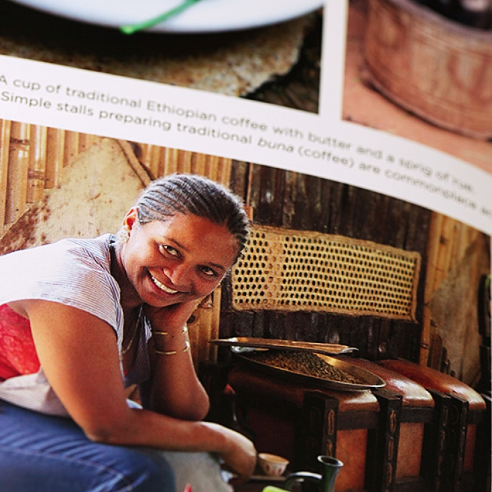 You refer to the "ceremony" of preparing and drinking coffee in Ethiopia – what is it that makes Ethiopia unique in their approach to coffee?
The process of preparing a traditional cup of coffee is so elaborate that it is aptly called a "coffee ceremony." It begins with washing and roasting the beans and carries on through pouring it out into tiny cups. The host will brew three rounds with the grounds. It is considered not just rude to leave before the third one is served, but could bring bad you luck.
"Buna dabo naw" or "Coffee is our bread" is a popular expression you mention. How does that speak to their coffee culture?
In Ethiopia, a meeting rarely lacks coffee, and coffee rarely lacks company. The country is one of the world's largest producers of coffee. Yet it exports less than half of what it grows. To put that another way, it consumes more than half its own production. That's around 500 million pounds of coffee for a population of nearly 100 million, a particularly impressive quantity as nearly half the population is under fourteen years of age. By contrast, Kenya consumes just 3 percent of its production, while Colombia exports over 86 percent of its coffee.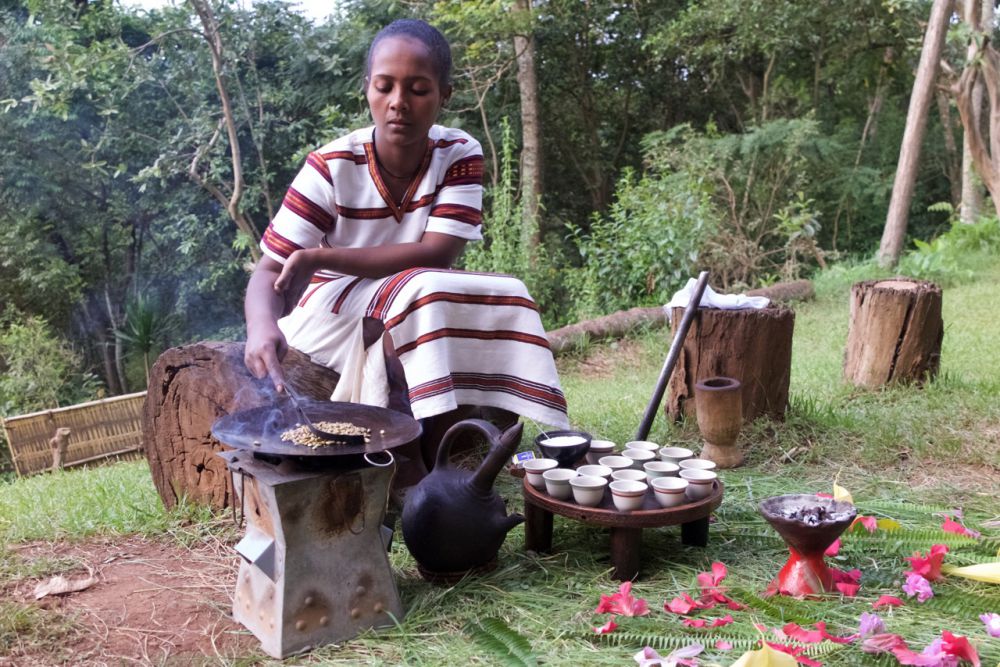 If there's one thing coffee lovers should take away from reading your book, what should it be?
A deeper understanding of coffee's origins, spread, and future – and how tightly these three things are related. The story is more complex than I ever imagined. And more interesting.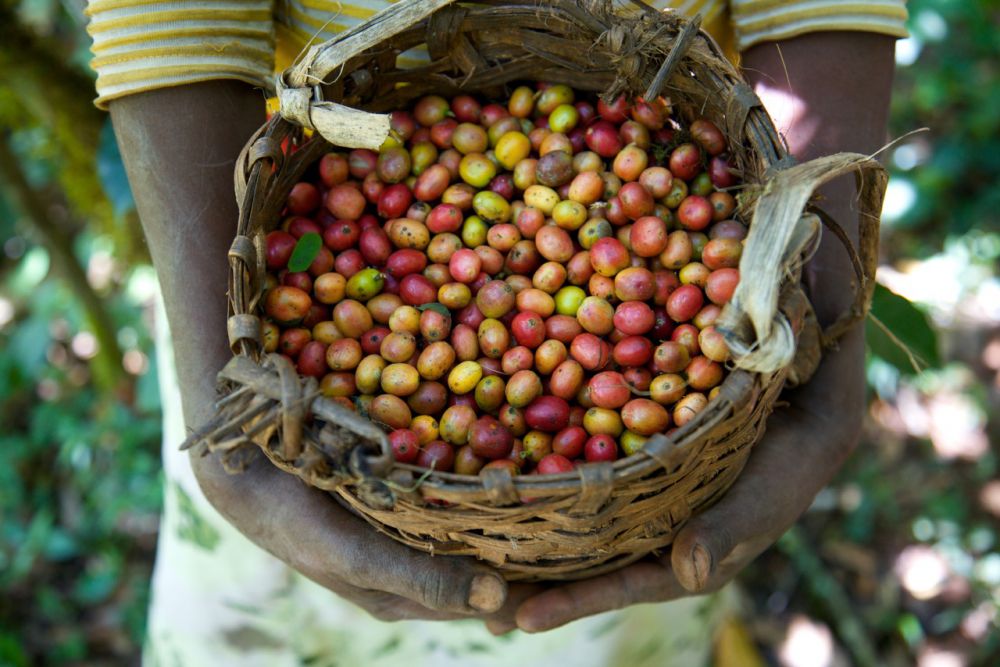 How have your travels and research affected your own coffee habit?
I gained a much better appreciation for the long and involved coffee chain – there are so many people involved between field to cup, and any one of them can screw up the final brew. When I take a sip of excellent coffee I am more amazed – and thankful – than ever.
Where the Wild Coffee Grows is available from Takealot, Loot, or Amazon.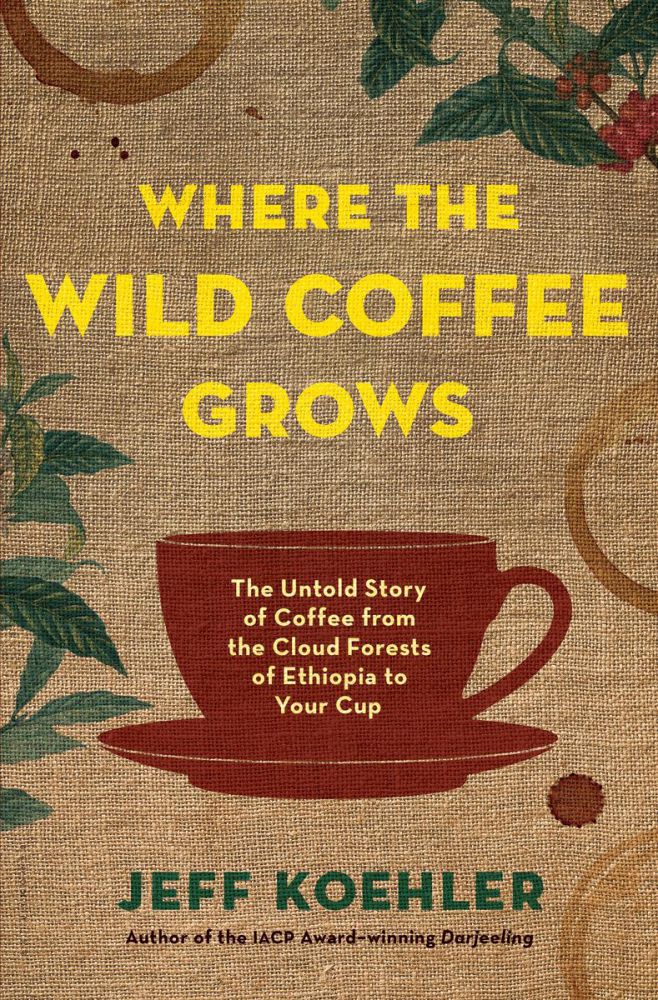 Got something to say? Then leave a comment!