What I learned in London
Monday, 19 March, 2018
What I learned in London
A hive of coffee innovation, the London Coffee Festival in 2017 made for some interesting discoveries. David Donde, was invited to judge in the Coffee Masters competition and made the most of the time to soak up the international coffee trends that we should be looking out for.

Words by David Donde

1. Most Interesting Coffee Trend

The biggest trend in coffee at the London Coffee Festival, was an idea. An idea that I walked into the festival wanting to corroborate. Years ago, when I began in coffee, the thing we wanted coffee to be was "Strong". With Speciality coffee, we went from wanting strong to claiming that "good coffee has acidity" and as roasters, we all went on a quest for acidity. For about a year this has been bothering me deeply. I was not alone. As is the want of this kind of thing, other thinkers were on the same path. I am happy to report that my notes from that tiny, wet island have us all on a new quest: for sweetness. In practice, this is going to mean top roasters will start choosing beans differently. Roast profiles will subdue acidity in favour of sweetness, and as a consumer, you can expect a more approachable, more luxurious cup.


2. The Person who inspired me most

Nick Maybe, from Assembly Coffee, who eventually came second in the Coffee Masters is one to watch. He could have and should have won, but fatigue got the better of him. He is asking some great questions by looking at processing methods and extraction, extraction, extraction! His presentation called Wash Wash, a coffee trio, was fun. This is a group of three bags of the same coffee sold together, but each produced using a different washing process. So he took one coffee, had the farm treat the same cherries as a washed, a natural, and as a honey process. The idea was to taste the difference between the processing methods. Sadly they were roasted too differently for this idea to really shine in the cup, though this was still a wonderful idea to be part of. Passion, innovation and depth of knowledge are always contagious.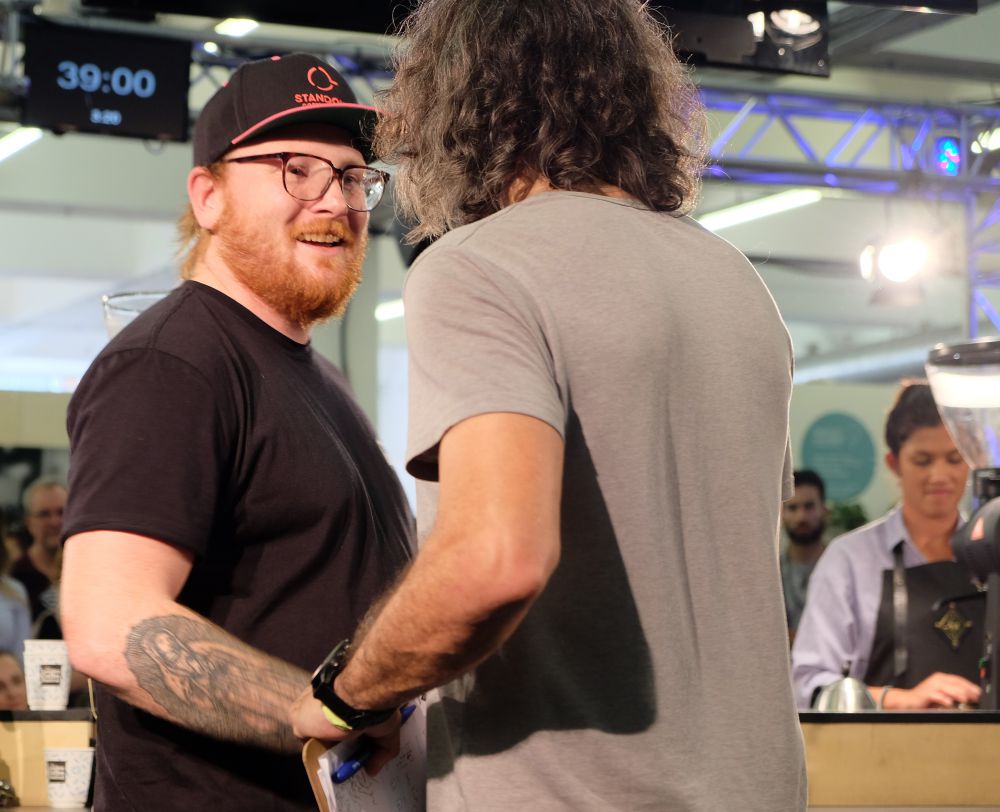 3. The Cafe to visit in London

The New Black. They serve coffees from a small selection of the world's top roasters. Magnificent in its conceptualisation and actualisation. Imagine a cafe: There is no coffee sitting in a grinder. Rather, little capsules of pre-weighed coffee, waiting grinders, and a bank of extraction methods greet your eyes. A coffee is chosen, a brewing method discussed, and the coffee made to perfection. They have created their own flavour wheel to help you choose which roaster's coffee you should sample based on what flavours you enjoy. I may be biased here, they did choose our coffee as one of the roasters to open with, but this is a breathtaking coffee experience.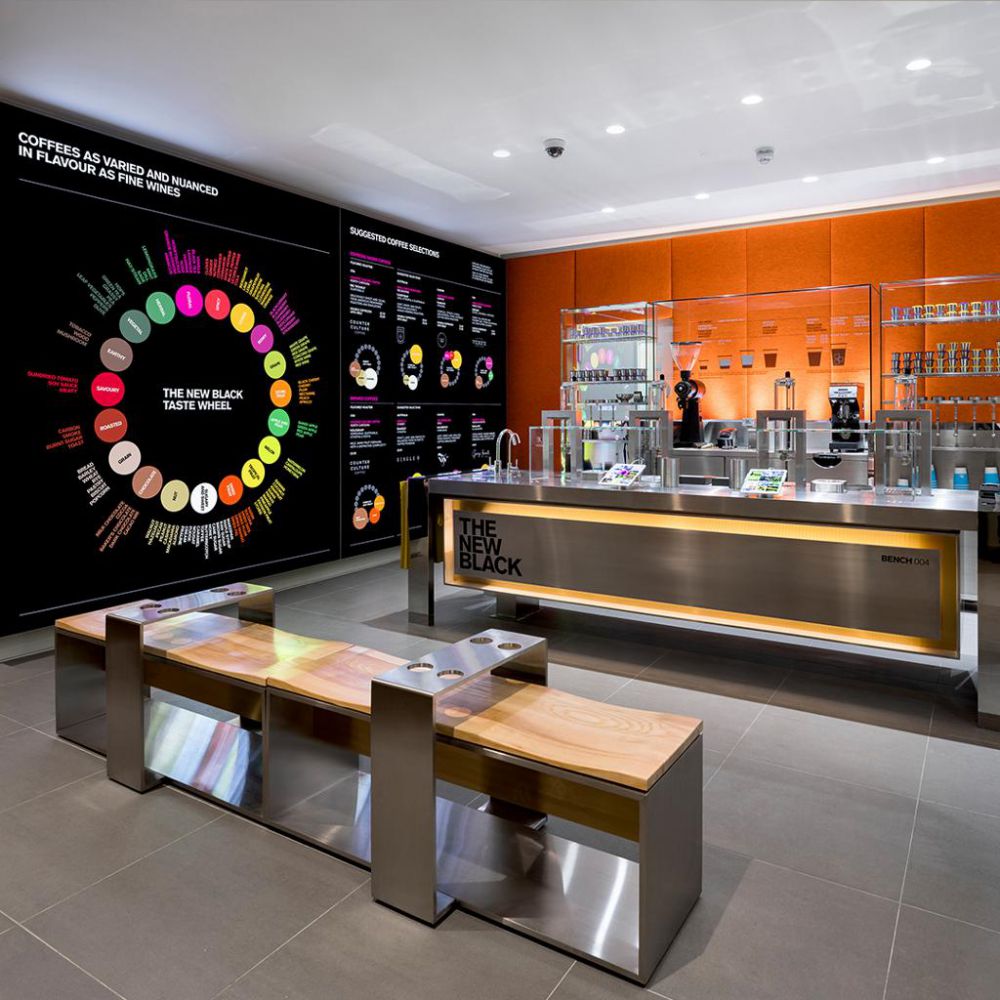 4. Most delicious coffee

The best coffee on the trip was not so much about a specific bean, but more about the process of brewing the coffee. There is a whole debate going on at the moment in the filter coffee sphere about the benefits of immersive vs drip. For me immersion is the way to go, but the V60 is such a gorgeous piece of equipment. Well, Gwilym Davies (World Barista Champ 2009) and I were discussing making an immersive brew then putting that through a drip filter, and lo and behold, a competitor in the Coffee Masters the very next day brewed coffee in a milk pitcher, timing its immersion in there, and then using a Hario to filter it. What does this mean in the cup? A clean, deep and rich extraction, highlighting complexity and sweetness. This is what I have always liked about the Clever Dripper's capabilities.

5. Best New Product/piece of equipment

The Oomph Coffee Maker for producing immersion brew filter. This is an example of science put to good use. It is simple to use and superficially understand; it gives one the best aspects of the AeroPress and Abid Clever Dripper, while being easier to use and clean and allows further extraction if wanted after brew completion. I bought one!
The only other toy I bought was the Commandante Hand Grinder. Amazing. Abec 9 bearings (normally used in the skating world, the damn thing's handle spins seemingly forever when the chamber is empty!), CNC manufacturing, super sharp blades, and interchangeable accessories. Mine came with a selection of grind size adjustors (clear and black), two handle knobs and two grind jars, and utterly amazing laser engraving. The thing is a pleasure to use. One cannot say that about any other manual grinder I have ever tried.
Goat Story let me play with their new brewer, the GINA, and although it wasn't a marketable product at the time of testing, it looks beautiful and they've had huge backing from a Kickstarter campaign to produce this integrated Bluetooth scale and brewing contraption. One to look out for.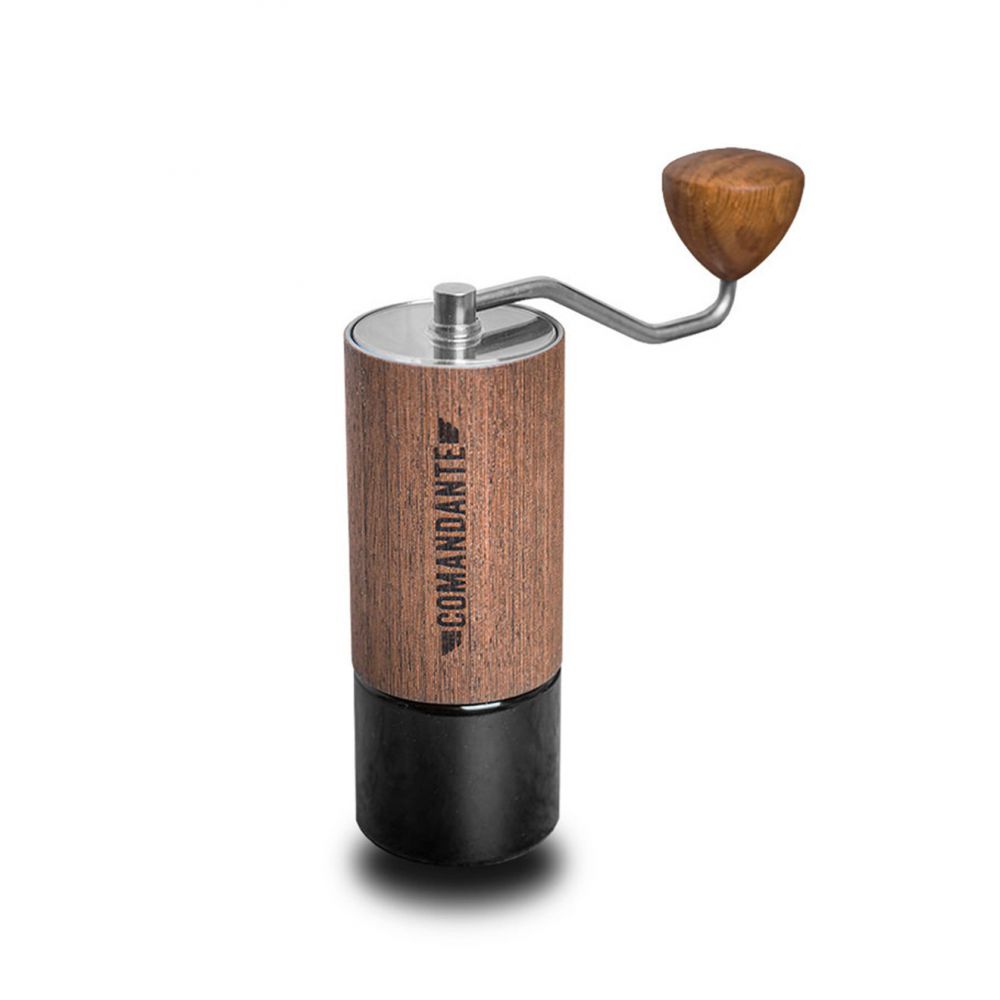 Got something to say? Then leave a comment!
---
Watch: Cape Town Latte Art Smackdown
Thursday, 15 March, 2018
We had so much fun at this event. It was amazing to see so many different coffee businesses represented here, putting aside rivalries to have a fun night of latte art under pressure! Thanks to the teams at Tribe Coffee and SanremoSA for making this happen, we know how much goes in to putting on these kinds of events.
Congratulations to Nakahosa Nanimozuela Idricia aka Idris, from Truth Coffee Roasting who walked away with the prize money and the glory!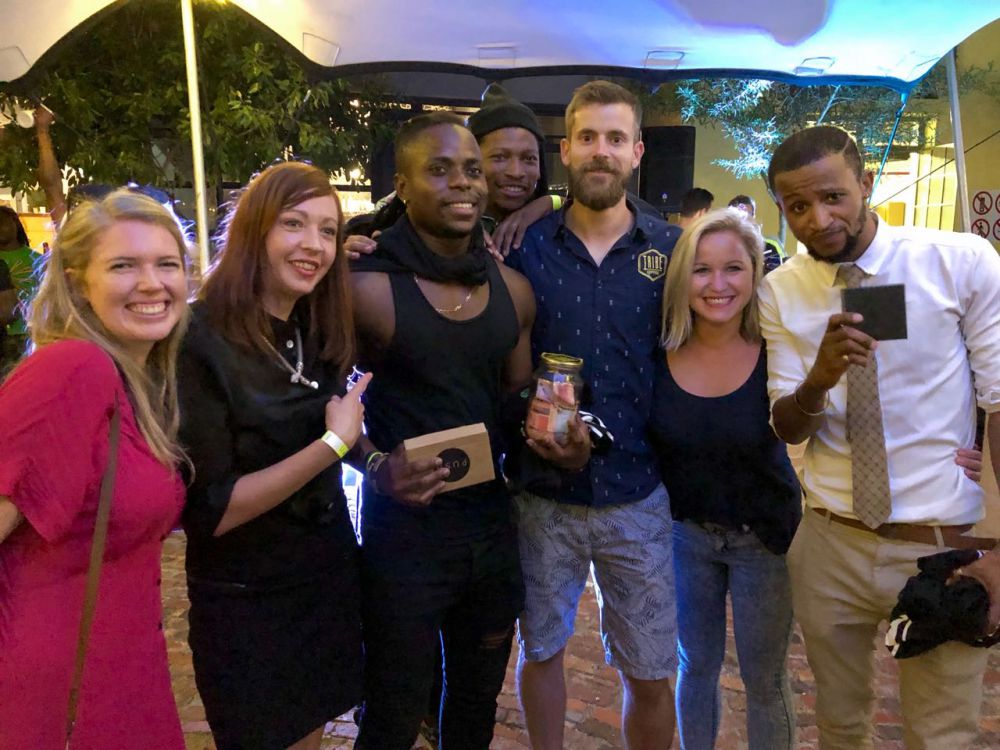 The Judges, Organisers, Winner and Runner Up, fun was had by all! From left to right: Melanie Winter, Armie Vanucci, Idris (Winner!), Atang Tshikare, Chris Gaag (Tribe Coffee), Brigitte Hauptfleisch (organiser), Cristiano Mendes (Runner-Up)
Got something to say? Then leave a comment!
---
Getting Creative for your Coffee: Julius Meinl's #paywithapoem initiative
Tuesday, 13 March, 2018
Getting creative for your coffee
Could you string some sentences into a stanza and set your creativity free for a cup of coffee? On the 21st of March every year, Julius Meinl changes the currency in hundreds of coffeehouses around the world – inviting people to pay with a handwritten poem on World Poetry Day.
The global coffee roaster and ambassador of Viennese coffeehouse culture has championed the cause of coffee, tea, and creativity, and this is the fifth year of their #PayWithAPoem initiative. So, what's behind it all? What inspired this blend of beverages and bards?
Coffeehouse culture
Julius Meinl is synonymous with Viennese coffeehouse culture – established in 1862, the company was the first professional roaster in Europe and has been a premium purveyor of gourmet coffee, tea and fruit preserves for more than 150 years. Rooted in Viennese coffeehouse tradition, it's this respect for culture that led Julius Meinl down the poetry path…
"It is a place where all sorts of individuals meet to discuss their dreams, to reflect on their thoughts, to share their ideas, to compose masterpieces, to read or just to quietly sit and watch our colourful life happen. With one single cup of coffee, which traditionally comes served on a silver tray with a glass of water, one is entitled to linger in the coffeehouse for hours and hours, even without ordering anything else, making you feel at home. It is here, in this amazing institution full of history, emotions and life, where poetry comes to life." – Meinl Coffee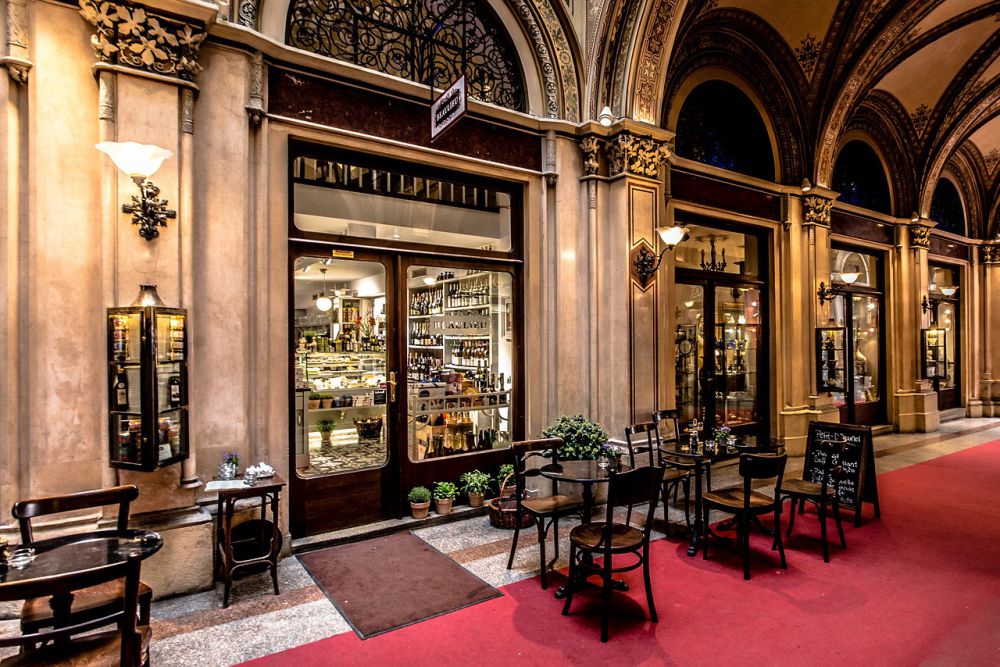 Poetry in a cup
Julius Meinl prides itself on being a champion of this culture of creativity, with coffee and tea as a source of inspiration. If you've always suspected that coffee is the fuel that feeds your creative fire, here's your validation. On World Poetry Day in 2017 over 100,000 coffee drinkers in 37 countries around the world paid for their coffee with a poem at participating cafés and coffeehouses.
The coffee roaster believes that poetry contributes to building a better world by increasing positivity through creativity. We might not be able to pay with a poem in South Africa yet, but that's no reason not to sit down with a cup of coffee, put pen to paper, and see what happens. With the right barista, their poetry in a cup could become your poetry on a page…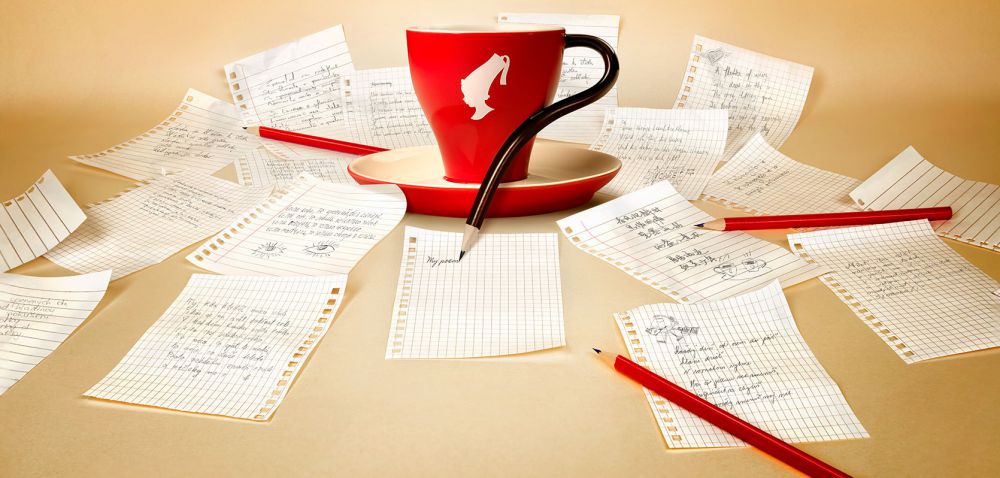 Got something to say? Then leave a comment!
---
Summer Edition Reader Competition: Stu Stobbs' Bush Coffee
Monday, 12 March, 2018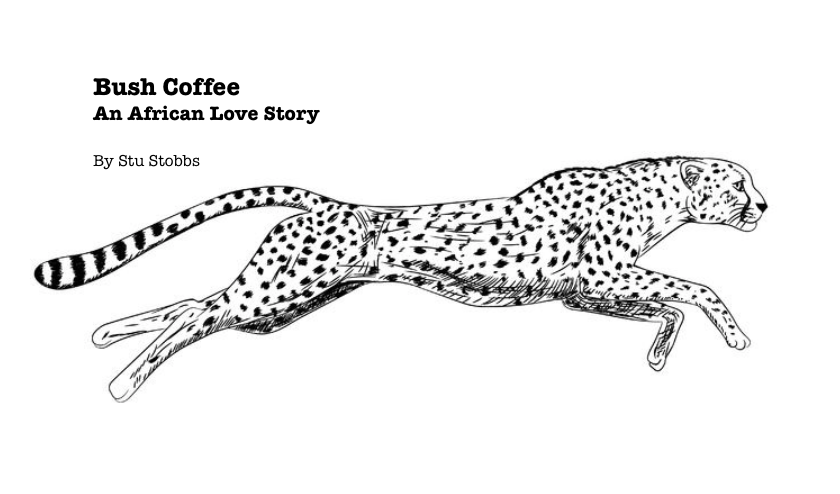 A holiday bush tale where Leopard goes in search of a decent cup of coffee and finds so much more.
chapter i – a bitter brew
"Isn't it great?" enthused the leering Warthog.
"Didn't tell you, huh? Huh?" he cried.
"er…yeah…." Leopard mumbled as he reluctantly sipped the murky black liquid.
"it's…nice"
The Warthog's knowing grin widened even more, showing the yellowy gums that steadfastly gripped his rotting, brown-stained tusks.
Leopard took another sip and mock-smiled. It wasn't nice. Not even close. It was pasty, and bitty. For all those grounds in it, Leopard would thought there'd at least be some flavour. Instead it was just very very hot, muddy water.
"er… it sure is hot'" – at least 8 degrees too hot mused Leopard mournfully.
"Yeah I boiled it up good!" sniggered Warthog, who moved in closer and lowered to a halitosis-soaked whisper. "It's my secret", he breathed with a conspiratorial wink, "and half the reason why I call the place Hog Coffee"
"…ah" … said Leopard.
This was Leopard's 4th holiday morning in the bush and he was yet to find a decent cup of coffee. There were promises of caffeine nirvana under almost every Marula tree but sadly, none had had come close to delivering transcendence.
He had started at "The Latte Leopard". The name had of course made him chuckle, so he had gone inside filled with milky hope. Instead he discovered they specialised in 'flavoured lattes' by adding all manner of sickly sweet extras – presumably to disguise the taste of their hideously poor beans. A suspicion, that later turned to fact after he ordered an Americano.
"Full of Beans" was next. It was run by a wired Meercat called Snitch who talked at high speed from the moment he walked in to the moment he walked out – stopping only to throw back espressos which kept magically appearing in his little paws. Clearly he drank too much of his own wares, but Leopard was hopeful the addict before him could pull a decent shot. How wrong he was. It was sour, burnt and had no crema, just a brownish smear on the side of the small cup – which, upon closer inspection, could actually have been dirt.
Day 3 involved an early morning visit to "The Double Shot Hunter". The barista, a surly Honey Badger this time, looked blankly at Leopard when he asked for a macchiato. So, with a sigh, he carefully explained it was similar to a cortado – but of course very different because one obviously uses foam instead of steamed milk. The blank look turned to irritation, so Leopard hastily explained further that it was also along the lines of a flat white or a piccolo, either of which he would also be more than happy with. This caused Honey Badger to begin to growl. So, to keep the peace (and his perfect face) Leopard said he would actually be marvellously content with a simple cappuccino if it wasn't too much trouble thank you very much. Honey Badger stared him down for 10 whole seconds before asking "so you want milk with it then?".
chapter ii – hot, hot hot
"You're new here aren't you?"
The question ripped Leopard from his mournful memories and back to his current cup of hot (Hog) coffee.
He blinked up from the steam to the source of the question.
"er…"
The sight before him completely evaporated any words from his mouth. And apparently all thoughts from his head.
"uh…"
Before him stood the most perfect cat. Graceful and poised with vast golden lakes for eyes that reached out and drowned him in their mysterious depths.
"…"
She reached out a perfect paw, "Hi, I'm Cheetah"
"er…um…Leopard", he stumbled.
"Pleased to meet you, Leopard" she purred, shaking his paw.
Her touch was silken, yet powerful. Her claws (Un-retractable! Always ready for action!) grazed his pads as she took her paw back.
Leopard now found his voice; the words babbling out of him in a gush, "You can call me Leo though - my friends call me Leo – well some of them - which is kinda weird because I am an Aquarius, not a leo - and I am also not a lion - I am…a… leopard".
"Yes," she said. "I spotted that".
His grin spread wider than his saucer eyes.
"Enjoying the coffee?" she enquired mildly.
"er…well…it's …pretty…hot". He couldn't lie to this beauty.
"That's his secret"
"So I have been told"
"Not so secret then, huh?"
"No…"
"And …not so good either if we're honest"
"…no."
"Well, come along then." She said and marched out the door.
chapter iii – make mine a double
Leopard gaped around him at the new wonderland. Coffee implements of every shape and size packed the shelves behind Cheetah, who now stood next to a gleaming, silver espresso machine. Pour overs, presses, filters, tampers and more, it was all here.
"Espresso, cappuccino, latte? Or are you more of a macchiato kinda chap?" Cheetah asked. "I also make a mean cortado if that's your thing?"
His tongue was skipping almost as fast as his heart was.
"You know how to use that?" he pointed hopefully at the Aeropress behind her
"Well I do have a secret recipe" she grinned
"Which is…?"
"Inverted, 42 grams, medium grind, 250 mls water, 10 pour, 23 stir, 12 pour, 38 steep and then my final secret move."
He held his breath…"Which is….?"
"…Well, if I told you, it wouldn't be a secret now would it?" she winked slyly.
"Ha!" chuckled Leopard.
"The good news is that it's a 2 cup recipe," she said with flashing teeth. "Make yourself comfortable over by the window and I'll join you as soon as I am done"
A warm glow crept across Leopard's entire coat and enveloped him in a gentle hug. He was now truly in heaven.
the end … and the beginning.
Got something to say? Then leave a comment!
---
Climbing for a Cause: TriBeCa Kilimanjaro Expedition 2018
Thursday, 8 March, 2018
This month a team from TriBeCa coffee company will head to Kilimanjaro to both build a dairy for a woman farmer, Scolastica, who produces amazing organic coffee on the slopes of Kilimanjaro and in celebration of woman in coffee, they will also be climbing Kilimanjaro and brewing Kilimanjaro coffee on the summit. As supplier to coffee the W Cafes and Woolworths Food stores this company brings a lot of coffee into the country! It is always good to know that they are putting in the hard work to uplift the farmers and source coffee responsibly.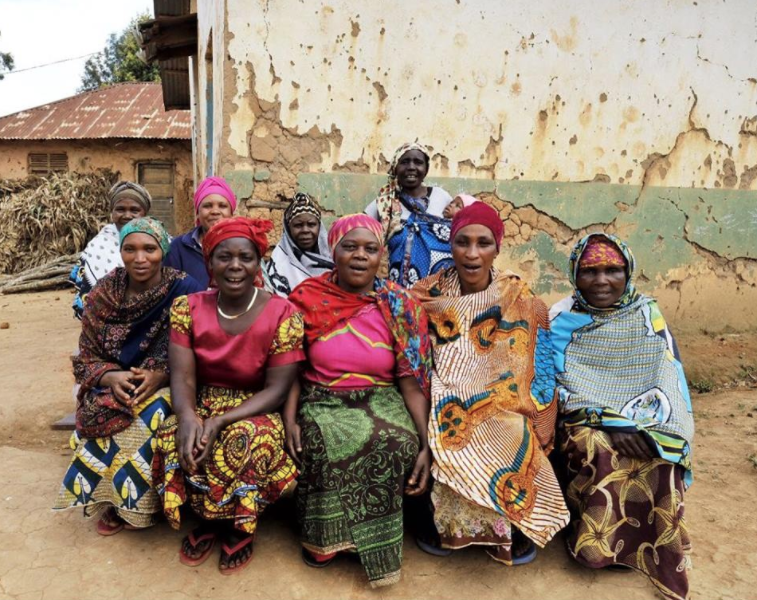 Photo supplied by TriBeCa Coffee
Of the world's estimated 1 billion poor, 70% are women. Women own less than 1% of the world's titled land. The World Bank estimates that more than 500 million people throughout the world are dependent on coffee for their livelihoods, and of that number, 25 million are coffee farmers. Unfortunately, coffee farmers typically live and work in substandard conditions, which are compounded by the fact that they receive only a small percentage of the actual price for which the coffee is sold to the consumer. Women, who represent a good majority of coffee farmers, face additional challenges. Aside from the day-to-day struggles women coffee farmers face in order to maintain a respectable standard of living, they also struggle with the gender inequality prevalent throughout the world's coffee growing regions. Frequently suffering from abuse, neglect and poverty, women are unable to gain economic, social or political power in their family's coffee business, or in their communities.
Matt Carter, Coffee Sustainability Manager at TriBeCa tells us, "It is for this reason that we have decided to support woman farmers and their families through this project. This isn't something new for TriBeCa, in 2016 we built a dairy and did training with Anna, a farmer in the Usambara region of Tanzania. It was so successful that she was then able to buy two goats to add to her dairy with the money that she got for the coffee that we bought from her."
This isn't just the story of a few cows and a farmer, this is one about a community coming together for the greater good. This is the story of a value chain that actually adds value all the way from crop to cup.
Good luck to the team! If you want to track their journey which begins on 12 March you can do so here: http://share.findmespot.com/shared/faces/viewspots.jsp?glId=0vhqaymkiyxYhjOUNG6WTay3aCmfsXptq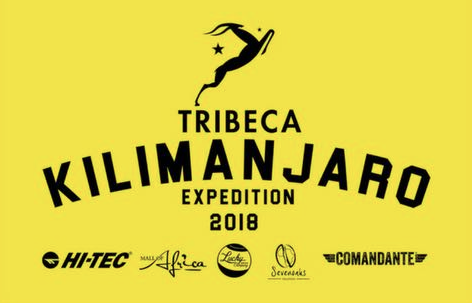 Got something to say? Then leave a comment!
---
The All African Barista Champs in Kampala, Uganda
Tuesday, 6 March, 2018
Winston Thomas on his experience of the All African Barista Champs
Winston Thomas (SCASA National Barista Champion) has just returned from the All African Barista Champs in Kampala, Uganda. While he has just won his National title for the second year running, things went a little differently at the All Africa Champs! He had a lot to say about his experience…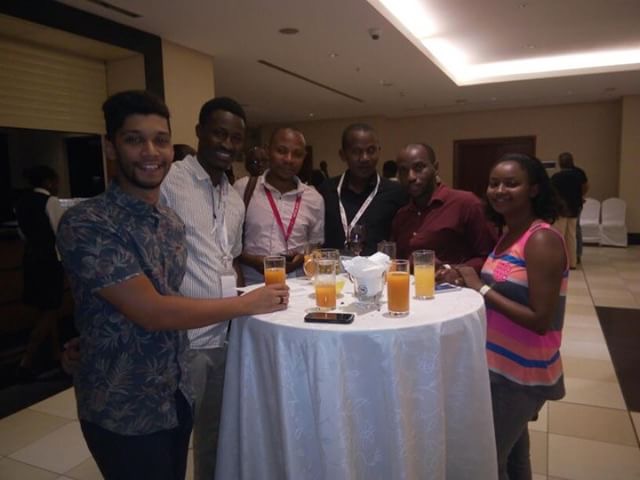 Tell us a little about your trip?
"This trip was amazing! It completely changed my perception on what I believed coffee in Africa (outside of South Africa) was like. Namely because it defied my beliefs on what Ugandan coffees should taste like. There are some coffees I tasted that had similar characteristics to other growing nations in Africa, which leads me to believe that it's becoming harder to distinguish between very high quality African coffees."
What were you most looking forward to?
"Meeting different African coffee professionals. I've been working in coffee for less than four years and in this time, I've only worked and interacted with coffee professionals from South Africa and abroad, and have been limited in meeting with those elsewhere in Africa. Meeting the unique individuals at the competition and conference was the highlight for me. So many interesting coffee people!"
What was the best coffee you tasted in Uganda?
"I cupped the winning lot of the Taste of Harvest auction – Blackberry Candy! It was delicious."
What insights are you bringing back with you to SA?
"Fail to plan and you plan to fail. As prepared as I thought I was for Uganda, I realised that I was very well prepared for certain conditions but not prepared enough to adapt if conditions were different to what I was used to. I also learned that when preparing for competition, it's important to present something to the judges that makes you excited, something you're passionate about. This will make the whole journey easier and more enjoyable and will filter onto stage when presenting."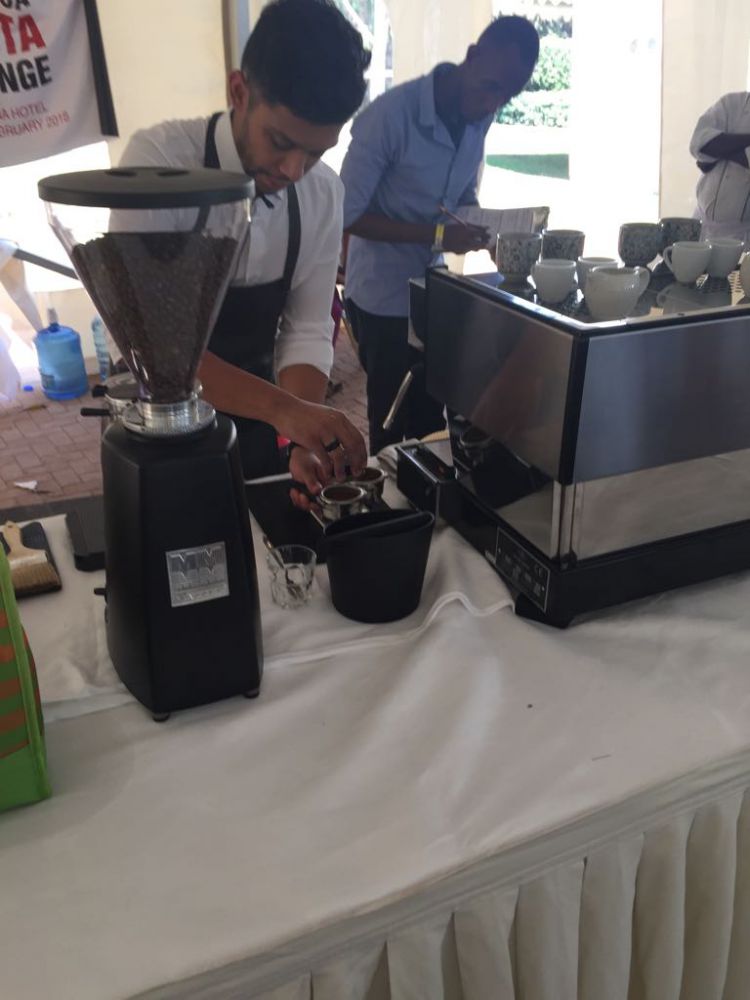 Africa produces some of the best coffee beans in the world – how does Uganda fit into this picture?
"In my personal and professional experience thus far, there has always been a lot of noise made about Ethiopian and Kenyan coffee. Don't get me wrong, these coffees are at the top of my list of favourites, but after this trip I have a newfound appreciation for Ugandan coffee after tasting amazing lots and speaking to very passionate Ugandan coffee professionals. I think that they have the potential to be right up there with the best that Africa has to offer."
You've spoken before about the coffee and café culture in Africa – what did you think of Uganda's coffee culture?
"The café scene was as I had expected – much smaller than back home in Cape Town. However, I can say that I finally have an understanding of why it is this way. Many people had explained to me that there is currently no market for high end specialty coffee, although there are some who are trying to change this.
Equipment spares and services are also very limited, so buying the latest equipment comes with a big financial risk which is why many of the best baristas in Uganda seek work outside of Africa. Cafés aside, the coffee culture is a lot bigger and more vibrant than I expected with a large focus on quality grading and education at a farm level. The educational resources are a lot more advanced that what I had imagined."
And your experience of Kampala?
"It is a very vibrant city with the friendliest people I've ever met. Outside of the conference, the staff at my hotel were so hospitable and friendly. The ground floor security guy (whose name is "Scissor") was the most interesting character of them all. I can say that the Ugandans definitely love their football!"
Where will your coffee journey be taking you next?
"I've just won our National competition so thankfully I will be going to Amsterdam in June. I might also be spending a few days in the UAE within the next month or two, which is also exciting. As for the rest of the year, we will see what unfolds at the World Barista Championship!"
Got something to say? Then leave a comment!
---
Is coffee under threat from climate change?
Monday, 5 March, 2018
Is your cup of coffee threatened by climate change?
If you weren't worried about climate change before now, you might change your mind when you find out that it's threatening your daily caffeine fix… Coffee leaf rust is causing serious problems for coffee farmers around the world, and climate change is literally turning up the heat, fuelling the fire so to speak.
Coffee leaf rust (or la roya in Spanish) is an infection caused by the fungus Hemileia vastatrix, carried in water, rain and even the air in the form of tiny spores. Its unfortunate resilience has helped it spread throughout every coffee-growing region in the world. The first signs of disease are yellow or orange spots on the leaves of the plant. As the infection spreads, it looks like brown powder on the leaves, resembling rust. Eventually, the leaves are unable to photosynthesise, the tree loses all its leaves, and farmers lose their coffee cherries.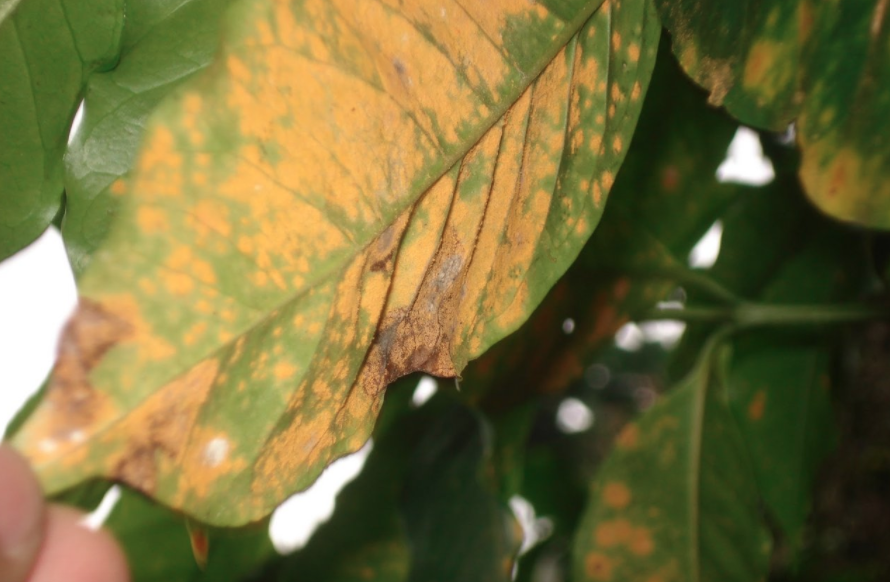 Here today, gone tomorrow
When you add climate change into the mix, trouble is definitely brewing. The fungus is sensitive to cold so coffee grown at higher elevation has typically had a higher survival rate. The world is experiencing rising temperatures and irregular rainfall though – just one of the factors driving the leaf rust epidemic.
The disease's reach has extended to higher altitudes and is wreaking havoc across the world, with Arabica crops most susceptible to infection. Considering that Arabica is the favoured coffee for snobs the world over, it's a bitter pill to swallow…much like the taste of Robusta, which is all we might be left with if the disease is left unchecked.
Not your cup of tea?
It happened in Sri Lanka… Sri Lanka was a major coffee producer until the late 1860s when the disease wiped out all coffee production and Sri Lanka took to producing tea instead. It's the stuff of coffee connoisseurs' nightmares. According to World Coffee Research, coffee-producing regions in Central America lost 18.2 million bags of coffee worth $2.5 billion to coffee leaf rust between 2011 and 2016, and 1.7 million people in the region were put out of work.
Fortunately, the coffee industry is fighting back. Scientists are working to develop hybrid plants that can adapt with the changing environment, and farmers are experimenting with planting new coffee varieties that are resistant to the threat of climate change, pests and diseases. Coffee communities and consumers around the world are also stepping up to support farmers in their efforts to adapt and grow sustainable coffee crops that will keep the world supplied with coffee beans for many years to come. So take the time today to cherish each espresso shot and cappuccino sip. It's something special.
Got something to say? Then leave a comment!
---
Wild Read: Coffee is for the Birds?!
Friday, 2 March, 2018
Coffee is for the Birds?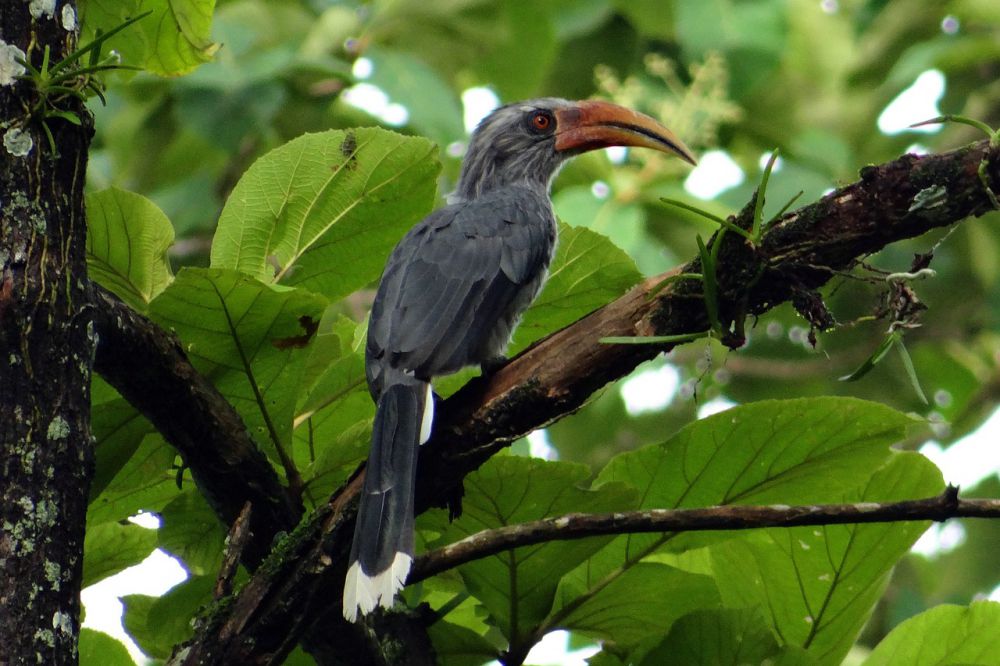 In the world of coffee, there are two main contenders for consumers' palate preferences – Arabica and Robusta. But while the coffee lovers debate the merits of Arabica's smooth sweetness versus Robusta's full-bodied strength, birds in the Western Ghats region of India are weighing in with a debate of their own…
Coffee is one of the most valuable and widely cultivated crops in the tropical regions of the world, with Arabica constituting 60% of global production and Robusta accounting for the other 40%. This production figure is slowly shifting though with increased production of Robusta, which is hardier than Arabica and uses less pesticide.
The impact on birdlife and biodiversity
Arabica is typically shade-grown, interspersed with native forest, but production has been on the decline over the last 20 years, under threat from climate change and disease. Robusta on the other hand is grown in full sun and is disease-resistant, and many farmers are felling old trees and upper branches to open up the forest canopy to make way for hardier Robusta crops – significantly impacting the landscape, and possibly the environment and diversity of birds and other wildlife too.
And with global demand for coffee growing, a team of researchers from the Wildlife Conservation Society, Princeton University and the University of Wisconsin-Madison set out to establish which coffee is better for the birds. They looked to the Western Ghats region of India, the world's sixth largest coffee producer, to establish if the expansion of Robusta production is actually detrimental to birdlife.
The Western Ghats, an ancient mountain range that runs along the western coast of the Indian peninsula, is recognised as a global biodiversity hotspot because of the high number of bird species that are found nowhere else in the world. In total, the researchers counted 79 rainforest bird species living on the coffee farms, including three IUCN Red-Listed (endangered) species – the Alexandrine Parakeet (Psittacula eupatria), the Nilgiri Wood pigeon (Columba elphinstonii) and the Grey-headed Bulbul (Pycnonotus priocephalus).
Bird-friendly coffee beans
So which bean is better for India's bird population? The study found that both are equally beneficial for biodiversity. The canopy shade trees and forest cover of the Arabica and Robusta agroforests support a wide range of animal species, including birds, butterflies, insects and amphibians – so for birds at least, there's no reason to choose between Arabica or Robusta. The coffee-loving birds identified in the study included the Malabar grey hornbill (Ocyceros griseus), the Plum-headed parakeet (Psittacula cyanocephala), and the insectivorous Oriental magpie-robin (Copsychus saularis).
"An encouraging result of the study is that coffee production in the Western Ghats, a global biodiversity hotspot, can be a win-win for birds and farmers," said lead author, Charlotte Chang.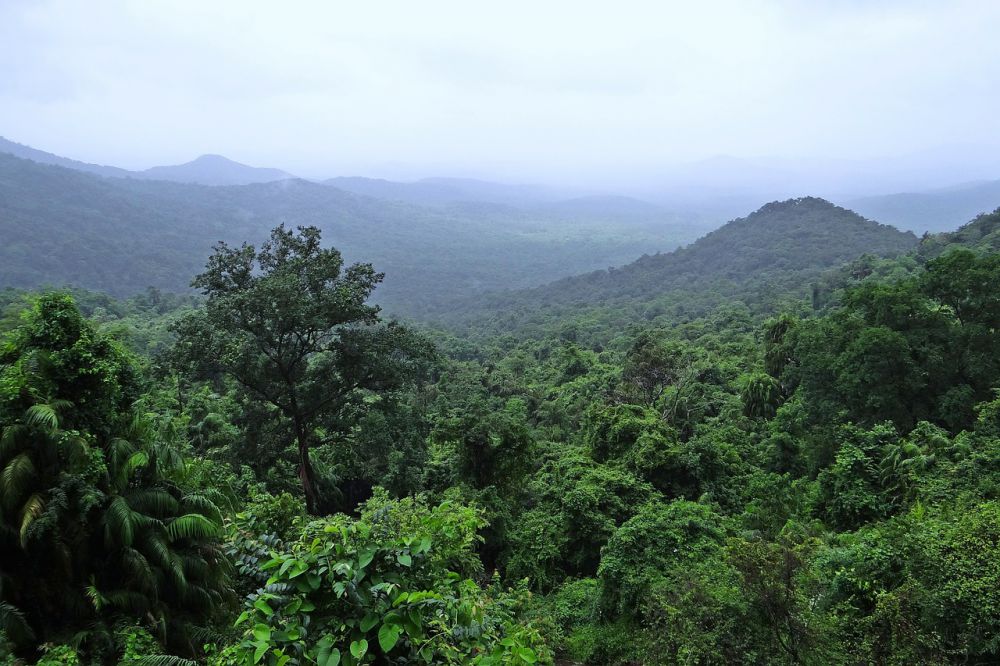 Read the full study here: Birds and beans: Comparing avian richness and endemism in arabica and robusta agroforests in India's Western Ghats.
If you liked this article, then you may also like these:
Got something to say? Then leave a comment!