Story Sessions: Jose Vilandy of Truth Coffee will be in Durban
Wednesday, 18 November, 2015
José Vilandy will be sharing a bit about his passion for coffee and involvement in Truth Coffee Roasting at our next session. Truth was recently voted the best coffee shop in the world by MSN Travel! World class brands right here in SA. Imagine being taken away from your family and being forced to be a child soldier? For him this was a reality he faced as a youngster living in Angola. His story of overcoming great challenges and making a life for himself needs to be told!
FMI and Appletree Culture Catalysts are super amped to be hosting our 15th STORY Session featuring José Vilandy! It's the last session of 2015 so expect an epic celebratory vibe with live music, great food and drink and one incredible story!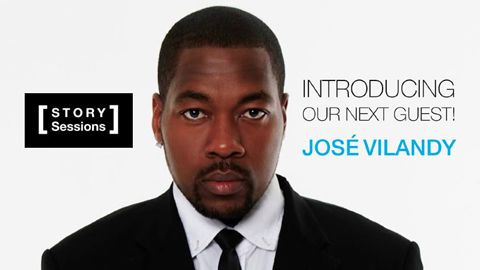 Here's some info:
The event is free but you do need to secure a ticket. Follow
the event page
to do so.
Bring cash for food and drink which will be on sale as well as for parking. Parking is on the 5th floor.

About STORY Sessions

'If what you want to do with your life won't make a story meaningful it won't make a life meaningful either.' Donald Miller
We have all been impacted by powerful stories. History books are littered with stories of great men and woman whose extraordinary lives have shaped the world we live in. Then there are stories of unsung hero's, the people in our midst who have incredible stories to tell yet may never have the opportunity to share them.
Our live events create the space for these stories to be told by bringing communities together to share in the stories of those who live right amongst us.
But the big dream goes far beyond simply sharing stories. At STORY Sessions we believe that the power of a story is the story that starts in you. We believe that those listening to the stories of others will become more intentional about living out the most authentic and unique expression of their own story.
Because it is these stories that will change our world.
STORY Sessions is sponsored by Appletree Catalyst Agency and FMI
Got something to say? Then leave a comment!
---
Almond Breeze Smackdown
Wednesday, 18 November, 2015
Come enter the Almond Breeze Barista Smackdown!!!
There are cash prizes of R1000 for the winner, R500 for the runner up and R250 for 3rd place.
Anyone can enter, all you have to do is come to the SCASA National Championships and put your name down, it's running tonight and tomorrow night! Get involved and come taste this delicious dairy alternative!
Here are yesterday's very happy winners!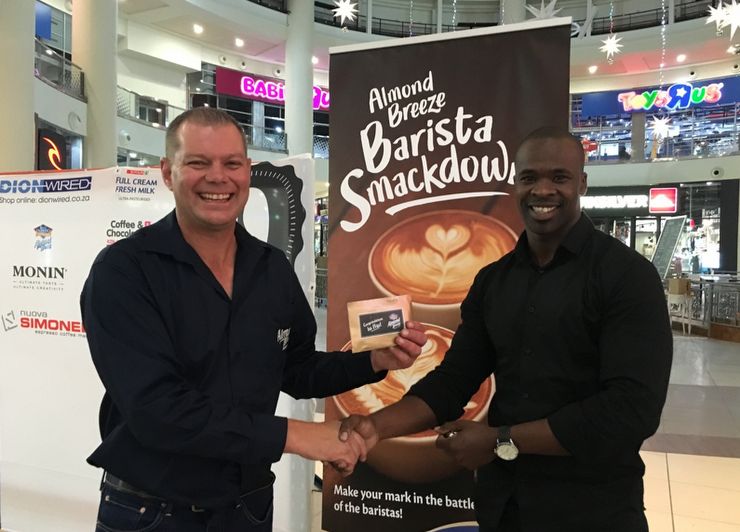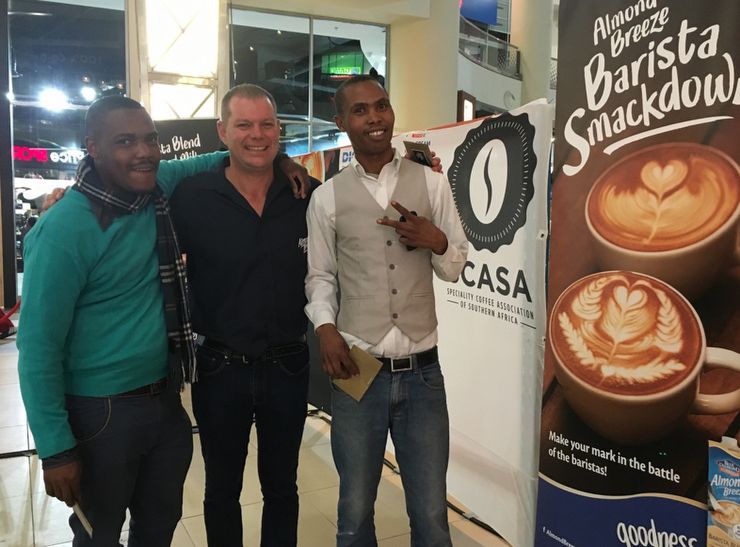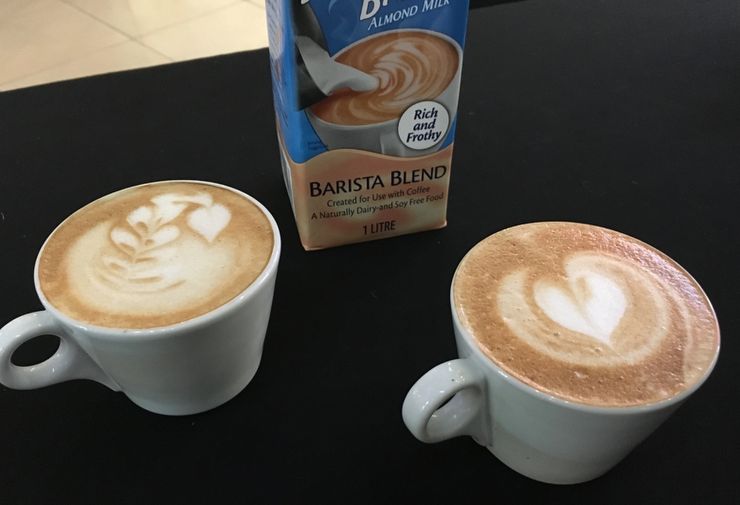 Got something to say? Then leave a comment!
---
Official Nationals Schedule 2015
Friday, 2 October, 2015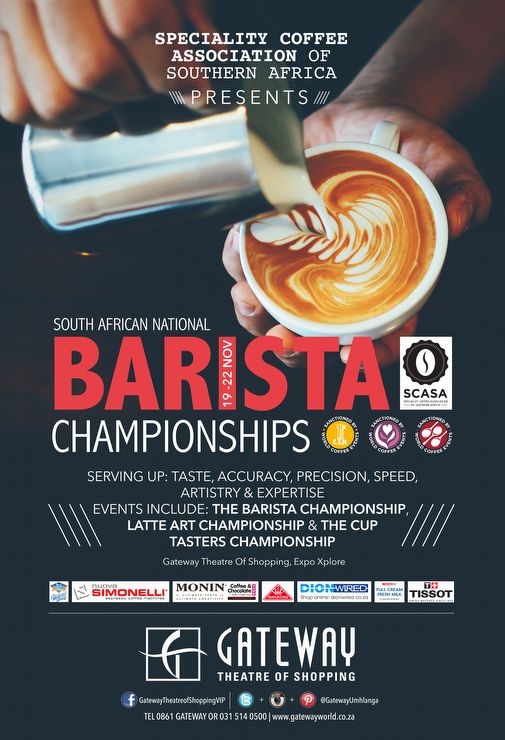 SCASA NATIONAL BARISTA COMPETITION 2015
PROGRAMME OF EVENTS
VENUE: GATEWAY THEATRE OF SHOPPING

WEDNESDAY 18th November

18:00 Open Latte Art Workshop - Venue TBA
THURSDAY 19TH NOVEMBER 2015
10:00 Cup Tasters Semi Finals (4 rounds, 8 competitors)
11:30 Latte Art Semi Finals (8 competitors)
13:30 Barista Competition (6 Competitors)
17:00 Almond Breeze Smack Down
FRIDAY 20TH NOVEMBER 2015
10:00 Barista Competition (9 Competitors)
17:00 Almond Breeze Smack Down
SATURDAY 21ST NOVEMBER 2015
10:00 Barista Competition (9 Competitors)
17:00 Almond Breeze Smack Down

SUNDAY 22ND NOVEMBER 2015

10:00 Cup Tasters Finals (2 Competitors)
10:30 Latte Art Finals (2 Competitors)
11:00 Barista Competition Finals (6 Competitors)
15:30 Monin Minute
16:00 Almond Breeze Latte Art Demo
16:30 Awards Ceremony
19:00 Barista After Party in association with MoreFlavour (at 8Morrison, Rivertown, Durban - details to be announced) -
AEROPRESS CHAMPIONSHIPS
DETAILED SCHEDULE OF COMPETITORS:

Thursday 19th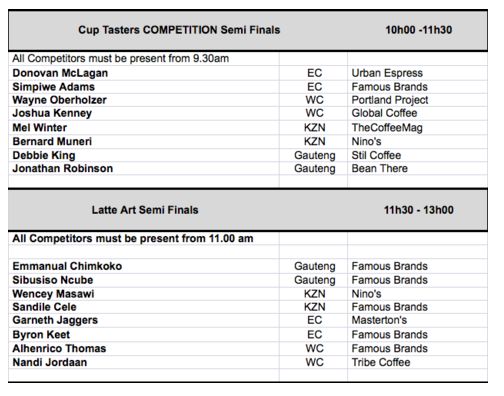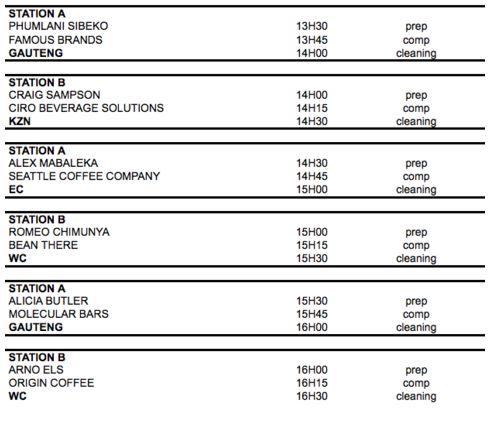 Friday 20th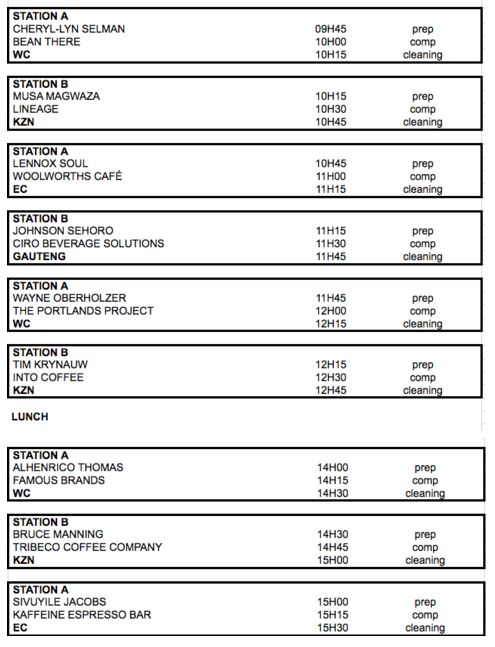 Saturday 21st (Please note competitors Tim Krynauw and Craig Charity have switched time slots.)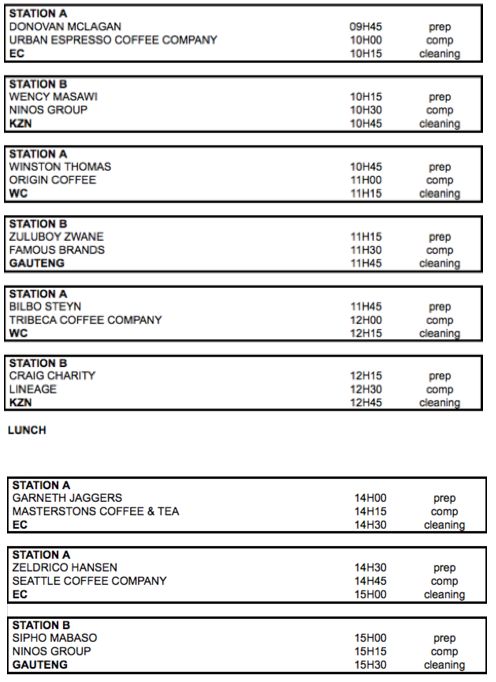 Got something to say? Then leave a comment!
---
Livestream: SCASA Nationals
Thursday, 12 November, 2015
Got something to say? Then leave a comment!
---
SA Aeropress Champs in Durban!
Friday, 30 October, 2015
Tickets to this event will go on sale shortly from selected outlets for R50 (including one free drink), watch this space for more info!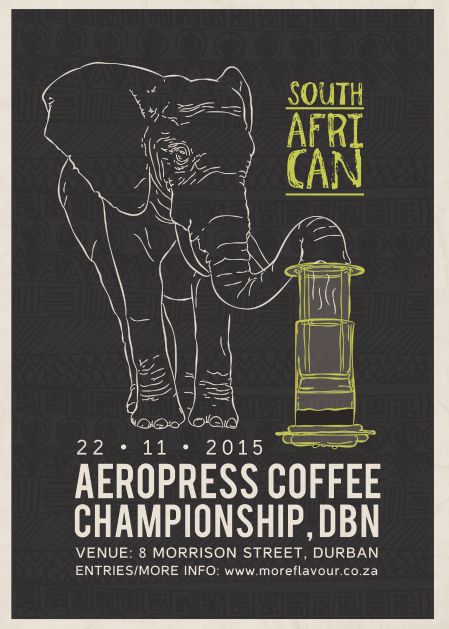 Exciting news! The SA AeroPress Championship is happening at the SCASA afterparty and it is sure to be lots of fun and very entertaining to take part in or just to watch! For more info visit
www.moreflavour.co.za
. You can also submit the entry form directly from here!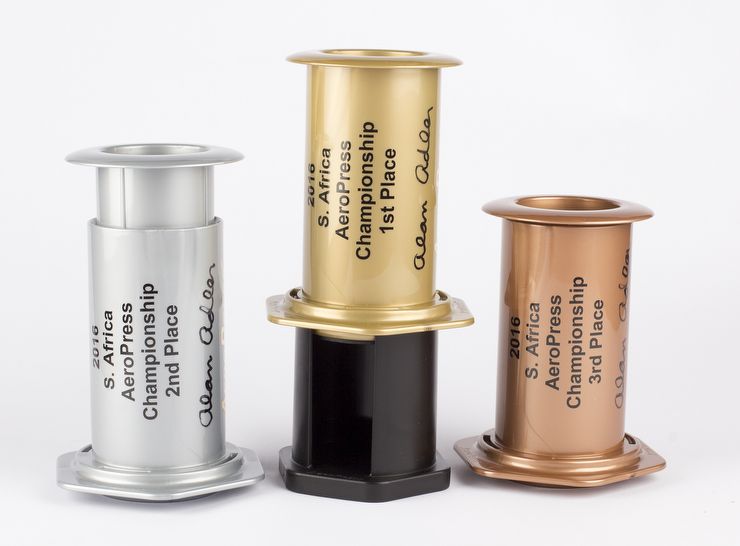 Got something to say? Then leave a comment!
---
Food & Hospitality Africa 2016 partners with TheCoffeeMag!
Friday, 6 November, 2015
The Coffee Magazine is proud to announce that we will be an Official Media Partner to International Food & Beverage Africa - a combination of Hostex and IFEA by Specialized Exhibitions Montgomery.

The 2014 SA National Barista Champs was held at IFEA at the Sandton ICC, and in 2016 the venue moves to bigger, better Gallagher Estate premises to accommodate the combining of the 2 shows into one.

In order to accommodate the 2 shows in 1, in 2016 the venue is Gallagher Estate and will incorporate 2 dedicated halls. One can't help but get the feeling that this is moving in the direction of International events like HOST, which is very encouraging!

Hostex 2015 Video 2 from Orange Orbit Productions on Vimeo.
We could write a lot more about the show here, but they have
such a cool website
that will show you everything you need to know, much better than we can. So go check it out now!
Got something to say? Then leave a comment!
---
BGSA Workshops: New WBC Rules
Wednesday, 14 October, 2015

The SCASA Nationals will be operated and judged under the new WBC Rules and Regulations 2016.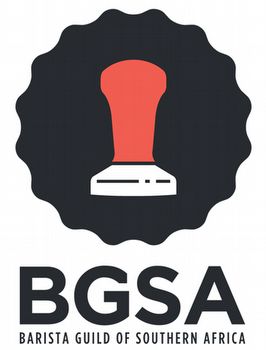 To prepare you, and so there is a consistent understanding of the updates / rules, the
BGSA
will be hosting workshops across the county to go through the changes and any other queries. Please bring along and pen and a copy of the updated WBC Rules and Regulations.
The confirmed dates, times and venues for each of the workshops are as follows :
CAPE TOWN
: Wednesday 14 October, 17h00 (Ciro Training Centre) – facilitator : Ishan Natalie
JOHANNESBURG :
Tuesday 20 October, 17h00 (Ciro Training Centre) – facilitator : Ishan Natalie
PORT ELIZABETH
: Tuesday 27 October, 17h00 (Ciro Training Centre) – facilitator : Ishan Natalie
DURBAN
: Wednesday 21 October, 17h00 (Colombo Tea & Coffee Co) – facilitator : Pauline Leschinsky
If you are a barista who ever intends to compete and if you are a coffee fanatic/professional who has aspirations of judging, you should definitely attend these workshops!
In the meantime, the BGSA recommends you read an awesome post by Matt Perger about the WBC 2016 Rules Shake Up, to start wrapping your heads around the changes :
www.baristahustle/wbc-2016-rules-shake-up/

Don't forget to diarise the Nationals: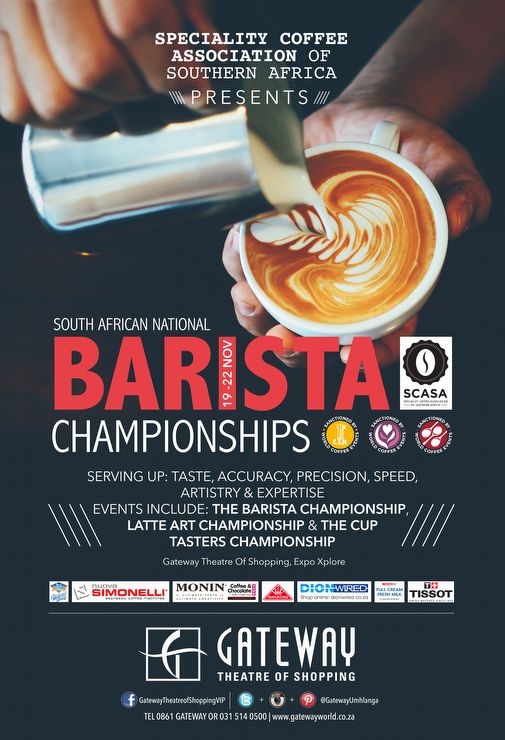 Got something to say? Then leave a comment!
---
Here is why you should come watch the SCASA National Barista Championships
Friday, 9 October, 2015
Mad coffee skills
from SA's coffee superstars
:
There are not one, not two, not three, but four former SA champions competing across the three disciplines and a whole host of other amazing coffee people that have thrown everything and the kitchen sink into making it this far and it truly is magical to watch them and gives you a whole newfound respect for this industry.
Check out our barista profiles so far:
1. Barista Profiles: Alhenrico Thomas, Arno Els, Alicia Bulter, Nandi Jordaan, Tim Krynauw
2. Barista Profiles: Wayne Oberholzer, Winston Thomas, Sibusiso Ncube, Garneth Jaggers
3. Barista Profiles: Bilbo Steyn, Romeo Chimunye, Alex Mabaleka, Wency Masawi, Zeldrico Hansen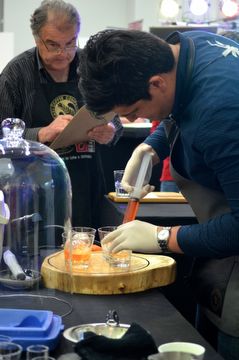 The Art Bar at So Whipped:
This is a relaxed forum where the public will be able to get up close and personal with some of the best latte artists in the business. Current SA National Champion will be there to tell us of his experiences at the recent World Championships held in Goethenberg, Sweden.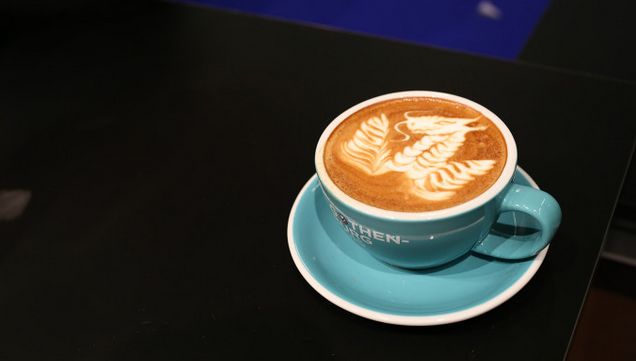 The SCASA Brew Bar:
A chance to see some of the most beautiful coffee equipment, rumour has it Alessandro Morrico is organising a
Victoria Arduino Black Eagle
. Koldserve is providing the new Mahlkonig K30 Air and we will be running a schedule of wonderful coffee tastings and experiences for the public to get involved in.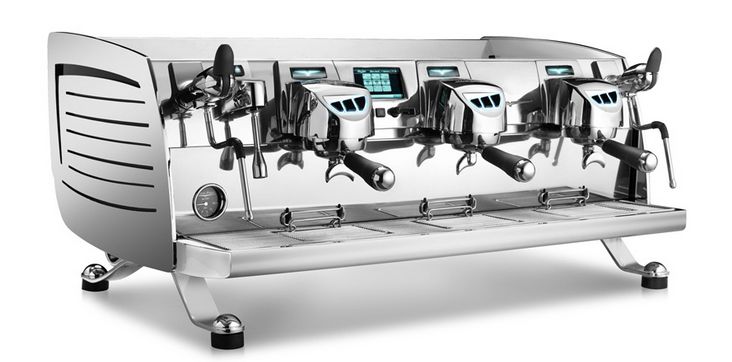 Almond Breeze Barista Smackdown:
This will be happening everyday after the competition and is open to the public, watch this space for more details! There are great cash prizes and you get to taste the exciting product that is a fantastic alternative to dairy for your daily cappuccino.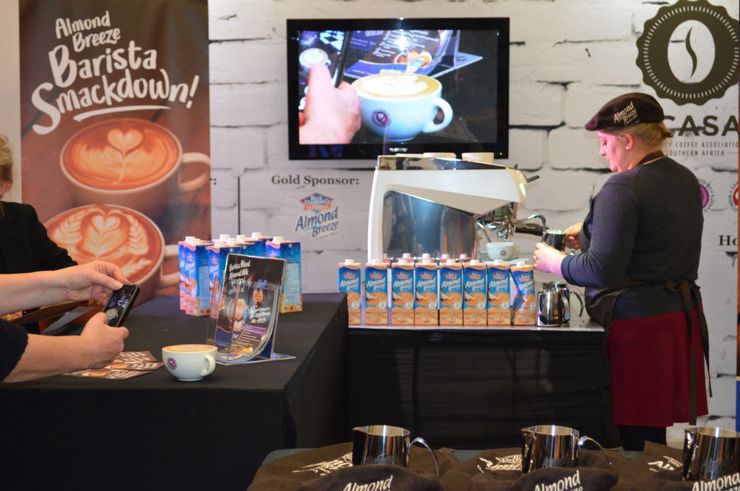 The Afterparty
:
These crazy coffee people want you to come celebrate with them. Also that one on the far right, Mr David Coleman of
MoreFlavour
is throwing the AeroPress Championships into the mix to make it one heck of a party! We will certainly keep you posted on the details, because you do not want to miss out on this!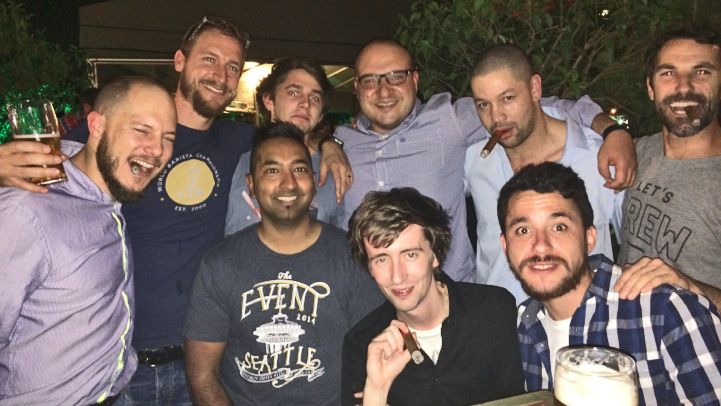 If you liked this article, then you may also like these:
Got something to say? Then leave a comment!