BREAKING NEWS: SCASA Nationals 2015 will be held at Gateway Theatre of Shopping in Durban
Thursday, 27 August, 2015
The SCASA 2015 National Coffee Competitions will be held in Durban for the first time, at Gateway from 19-22 November 2015.
The Expo Xplore Court at
Gateway Theatre of Shopping
will be transformed into a hive of coffee activity! Gateway Theater of Shopping has come on board as host sponsor for this exciting competition which will see 24 of the country's best baristas will gather in Durban for the annual showdown to determine who will represent South Africa at the World Barista Championships.
In 2016 the competition will be held in Dublin, Ireland. The baristas bring their best performances to the stage at Nationals to win a ticket to the World of Coffee and a chance to shine on the world stage.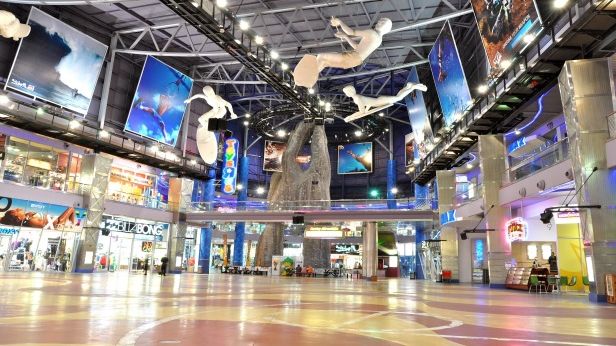 Who will fill Mr Ishan Natalie's shoes this year? It's going to be a fun tussle with everything to play for, Durban is waiting for you!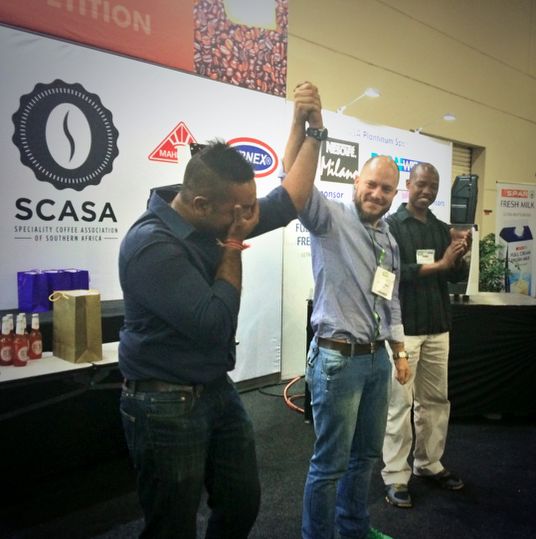 Got something to say? Then leave a comment!
---
WINNERS in the Eastern Cape!
Tuesday, 28 July, 2015
The Eastern Cape
SCASA
coffee competitions are always a lot of fun, because it really is like family along the South Coast of this beautiful country. There were some exciting new faces competing this year, which made for a fresh Top 6 and finals day was jam-packed full of delicious coffee and superb performances! In the end though experience pulled through and all three of the winners across the disciplines were returning competitors.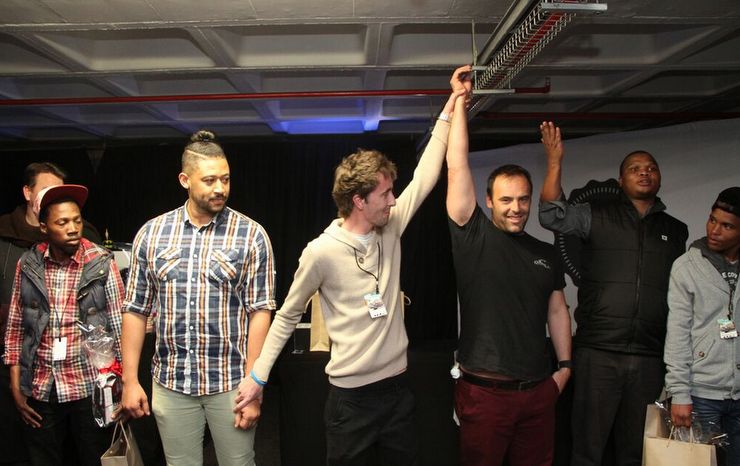 Last years winner, Byron Keet lifts Donovan McLagan's hand as he scoops the 2015 title. It was a close race, the Top 2 (Garneth Jaggers was runner-up) were only separated by four points! Don goes away with a Tissot watch to the value of R5000!

Barista Championship Winner: Donovan McLagan
Coffee used: Coffee sourced from El Salvador Finca Colombia
Altitude: 1600m ASL
Variety: Bourbon
Process Washed
Roasted over 13 minutes 7 seconds
First Crack: 10.45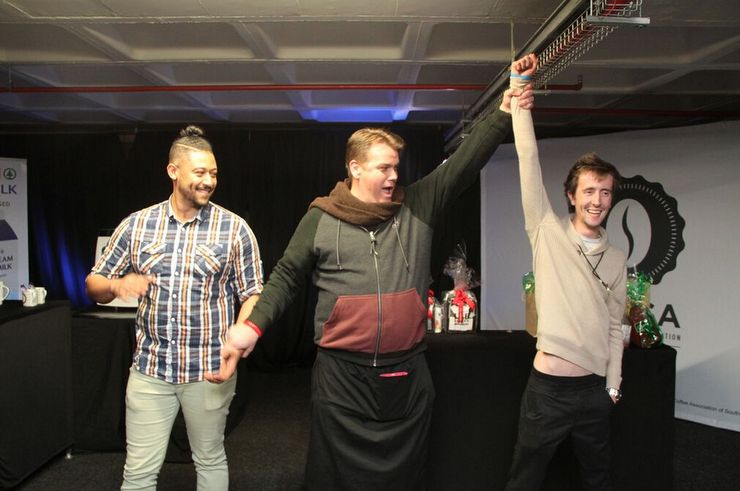 Byron Keet retains his Latte Art title, he'll be looking to retain his National title as well having just come back from representing SA at the World Champs. Props to Garneth for being runner up in two disciplines!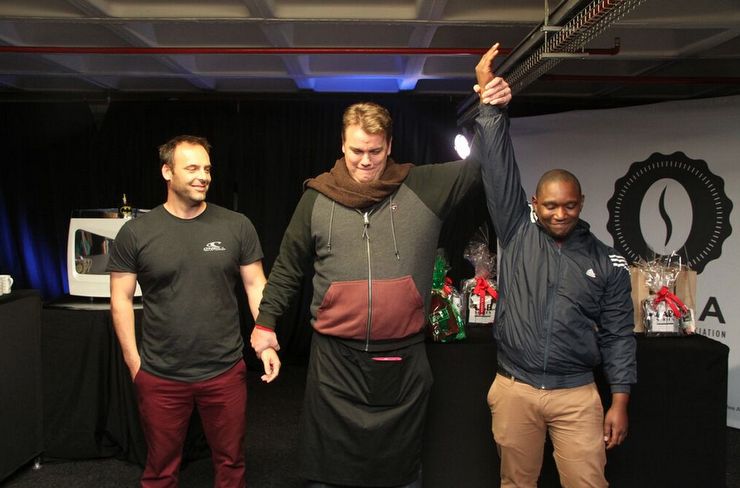 Simpiwe Adams beats out current National Cup Tasters Champ, Don McLagan to take the title. They will both go through to compete at Nationals.

Huge thank you to Angeline McLagan for heading up the EC SCASA committee and putting in all the effort year after year to make this event happen. The Port Elizabeth
Homemakers Expo
are always such gracious hosts, thank you for having SCASA's competitions! And to all
SCASA's gold and platinum sponsors
who take this show around the country, we thank you!
All pictures by
Jamie Bell
for TheCoffeeMag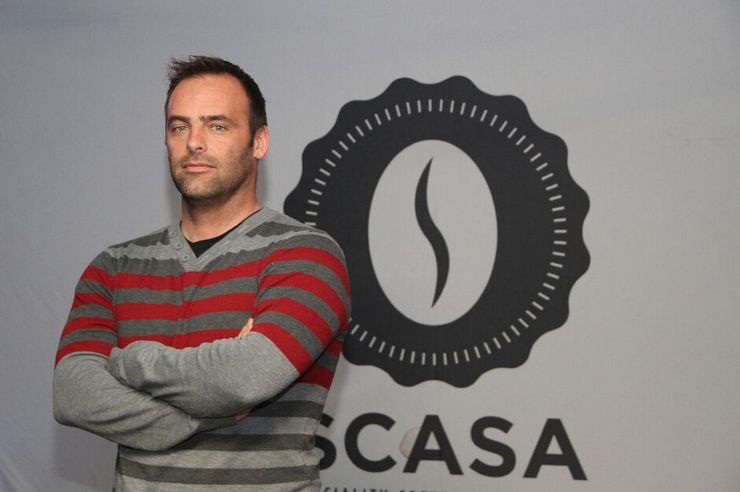 The man of the moment.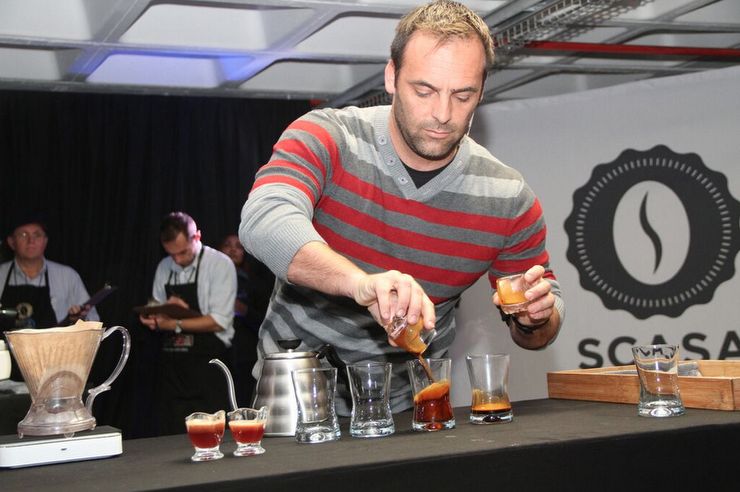 Mixing up his signature drink for judges.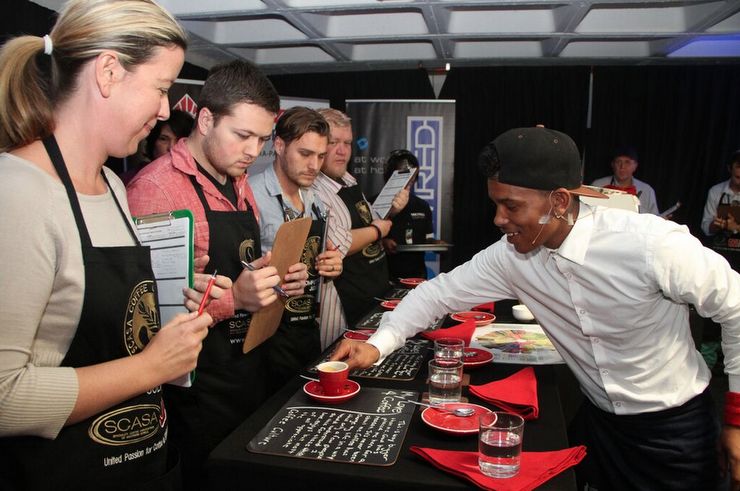 Zeldrico Hansen, of Seattle Coffee Company, a young talent and an entertainer to the max!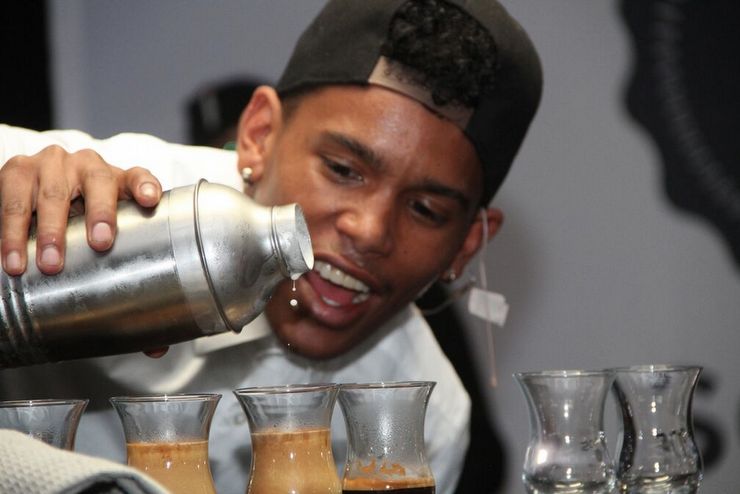 He just looks like he's having the most amazing time!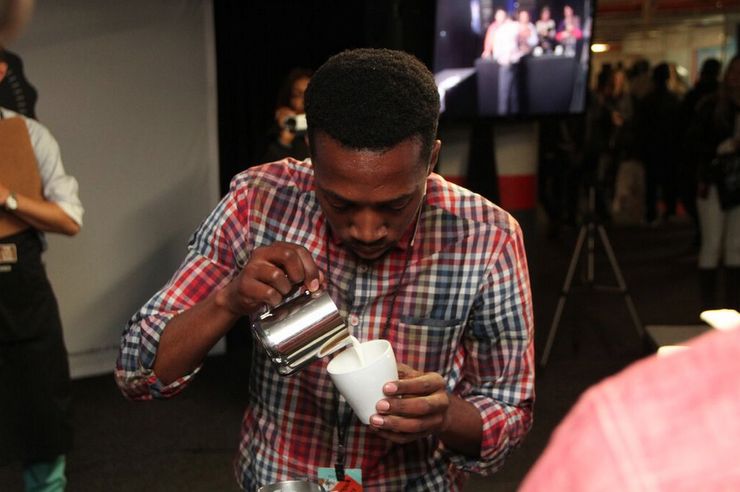 Sivuyile focuses on putting the Spar Brand Milk to the best use for his cappuccino set!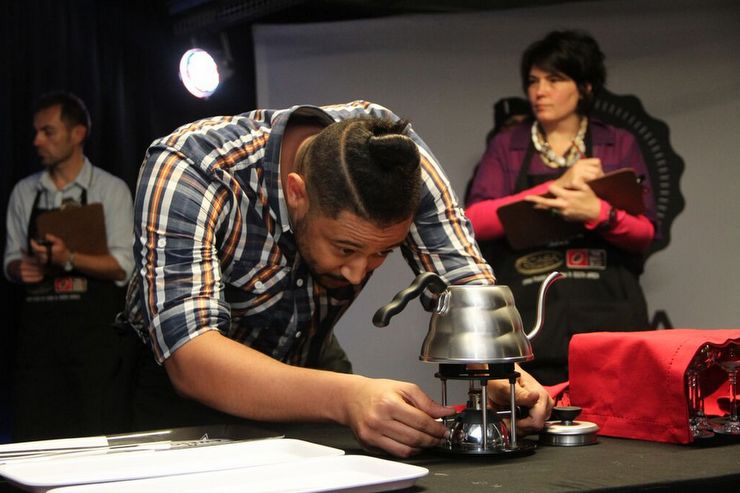 Garneth Jaggers of Masterton's Coffee & Tea Specialists was a fierce competitor this year.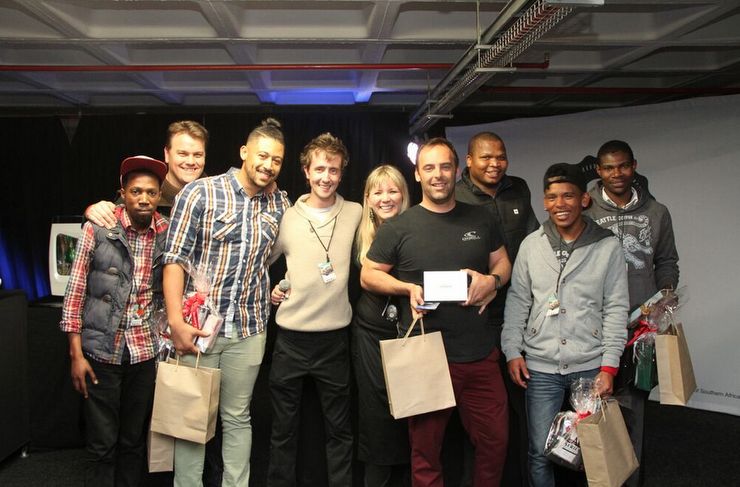 The Top 6!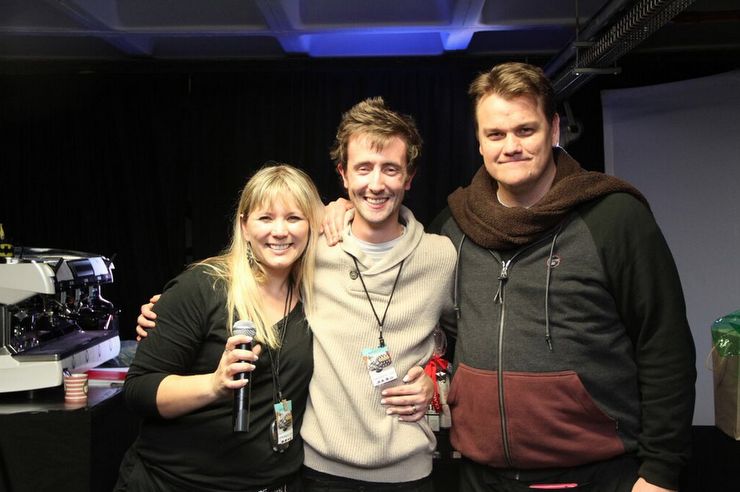 Angeline McLagan, Byron Keet and Shaun Aupiais. Pillars of the EC coffee community!


Got something to say? Then leave a comment!
---
Call for Entries: Western Cape Barista Championships!
Friday, 24 July, 2015
Press Release from
SCASA

---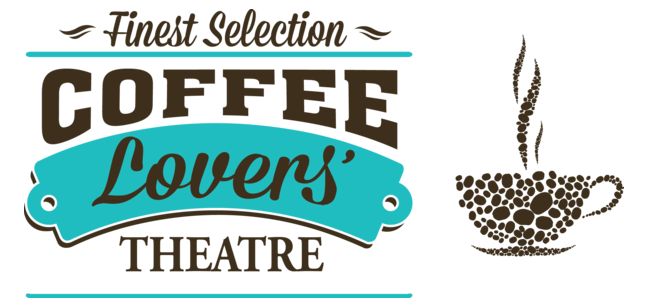 The final regional competition of the year is happening in the Western Cape.
Hosted by the Homemakers Expo this competition is going to be full of suspense and excitement.
Date: 27 - 30 August
Venue: Homemakers Expo, CTICC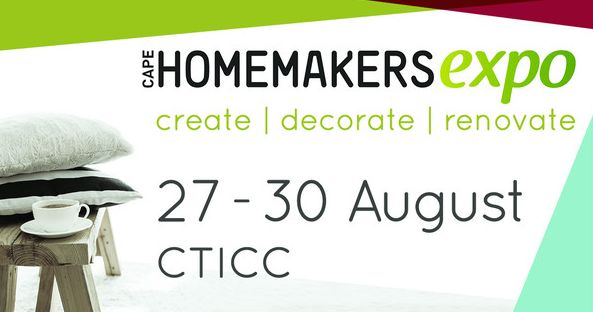 Baristas entering this competition please note: FREE barista workshop 1 August!
The Western Cape Barista Committee is offering a FREE Barista Workshop for baristas that are interested in entering the Western Cape Competition so that they can have more insight on what it is all about, the rules, what is expected from them etc.
The aim of this would be to attract and encourage Baristas that have not competed before.
Date
: 01 August
Time
: 10.00am – 2pm
Address
: Learn to Earn is 79 Belvedere Road, Claremont.
Contact: Pauline Leschinsky
TEL:
+27 (0)21 671 2230
CELL:
+27 (0)72 477 2896
E-MAIL: groundupcpt@learntoearn.org.za
Tickets for Cape Town Homemakers Expo up for grabs!
Got something to say? Then leave a comment!
---
KZN Cafe Society starts up this week!
Thursday, 28 May, 2015
How quickly the year flies by! The team that brings you the coffee competition in KZN that has upped the cappuccino game in province is about to start visiting all the cafes again, so that the panel of judges can come to a decision on who they think has the best coffee in the land.
Love it or hate it, agree or disagree, you can't deny that the competition has influence and if you think your favourite local cafe needs to get on the map as one of the Cafe Society's Top 100 Cafes, maybe you should contact the Cafe Society to make sure they get a visit!
Will
the current champions retain their titles?
We'll have to wait and see...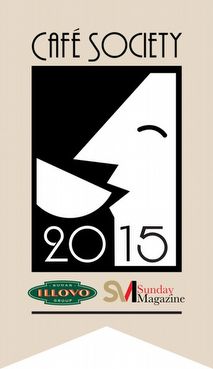 Calling all coffee shop owners in KZN. If you would like to be included in Illovo Café Society 2015 please email your details to
café.society@inl.co.za
by 3rd of June.
Got something to say? Then leave a comment!
---
Coffee&Tattoos!
Monday, 25 May, 2015
Well we think this is just awesome! Nate from
Flatmountain Roasters
(you can still order the DGC Coffee Box which contains
one of their delicious bags of beans here!
Only 5 days left to order!), is going to be pouring some amazing coffee while you get yourself inked! Nice one
Black Panther Tattoo Company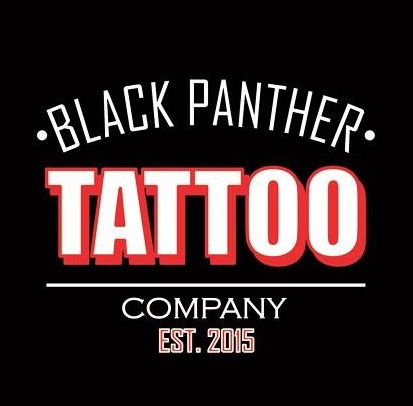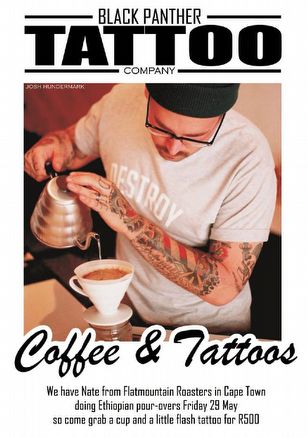 From their Facebook page:
Come get a palmsize tattoo from our shop flash for only R500 and get a cup of great Ethiopian pour-over coffee. So! If you want to get in on this great deal you are welcome to book or come in on the day and choose a design from our flash. (PLEASE NOTE: the tattoos will be done either Black & grey or Black & two colours your choice BUT no changes will be made to the designs) if you bring your own design you will be charged normal shop rates. We're doing this because we are really excited about our new flash and great coffee.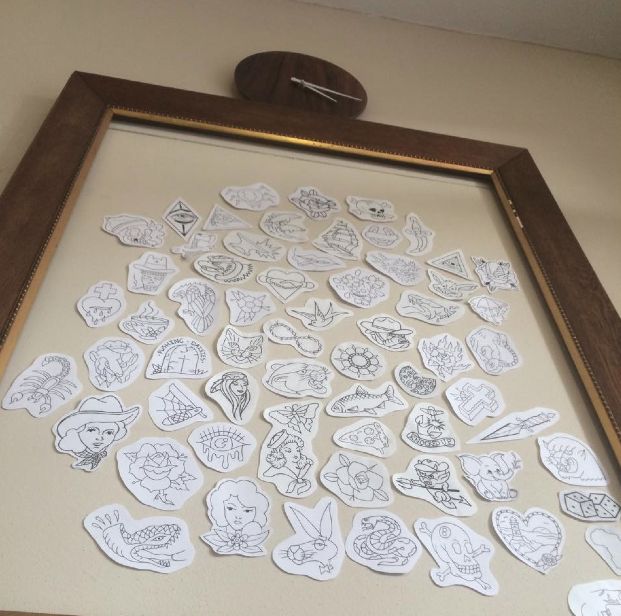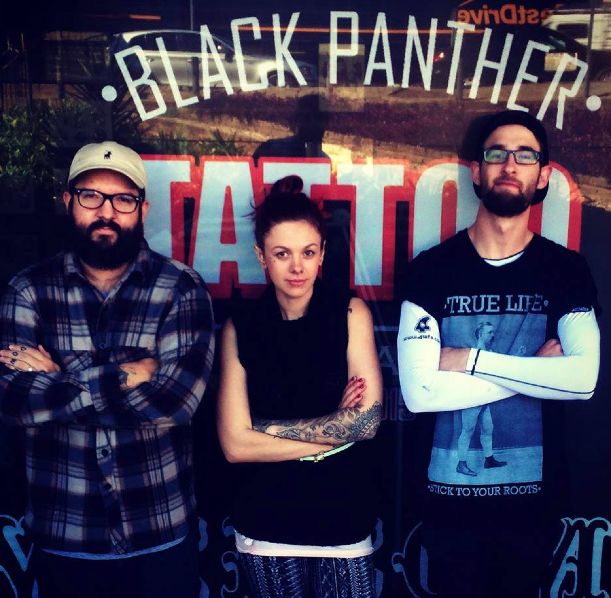 Got something to say? Then leave a comment!
---
KZN Barista Champs begin tomorrow at the KZN Coffee&Chocolate Expo!
Thursday, 30 April, 2015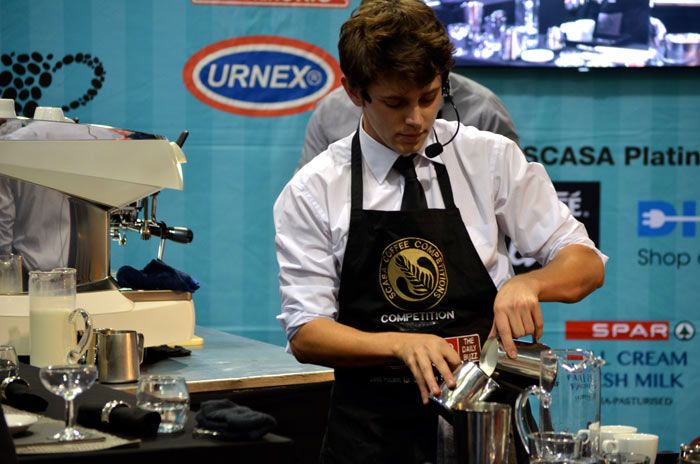 Defending Champion Dirk Maritz will relinquish his title this year as he has chosen to join the Judges panel this year. Two former KZN Champs return this year to take back the title, Craig Charity and Craig Sampson!

It's all happening at the
Coffee&Chocolate Expo
this weekend! It's sure to be amazing, come down and get involved!
Event schedule:

Thurs 30th April
Latte Art Workshop at Colombo 5-7pm

Friday 1st May Barista Comp
Semi Finals round 1: 10am - 4pm.
Latte Art Judges training 2-4pm in Judges training room.
Latte Art Semi final 4-6pm.

Sat 2nd May Barista Comp
Semi Finals round 2: 10am - 4pm.
Cup Tasters Semi finals 4-6pm

Sun 3rd May
10-11 am Latte Art Finals
11-12 Cup Tasters Finals
12 - 3pm - Barista Comp Finals
Monin Minute
Prizegiving - 4pm

AFTERPARTY - Durban Surf Espresso Bar 6pm till we fall down.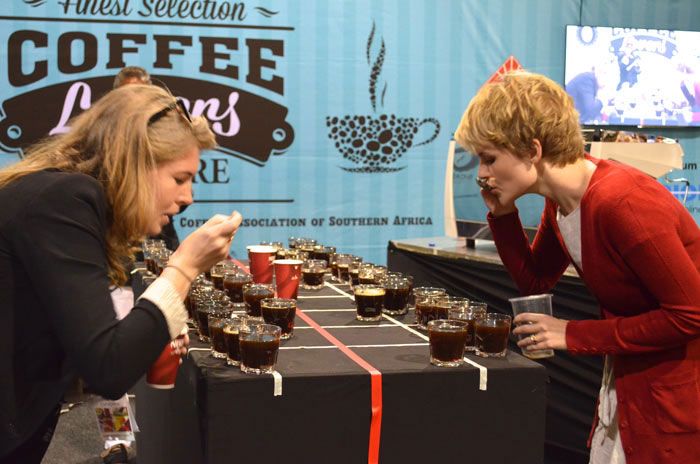 Got something to say? Then leave a comment!
---
Latte Art Jam at Colombo Coffee&Tea 30 April 2015!
Wednesday, 29 April, 2015
Do you think you've got mad pouring skills? Do you want to know more about what it takes to use those skills to get you fame and fortune and maybe one day a trip to the World Latte Art Champs? Then you should be at this event! Also if you like looking at (and then drinking) pretty coffee, come hang out and watch the pros do their thang!
The fine coffee people of
Colombo Coffee & Tea
are hosting the accomplished and lovely Angela Jabour of
Lavazza (Ciro Beverage Solutions)
for an evening of skills sharing and training in the ways of the Latte Art Competition.

Date: 30 April 2015
Time: 5-7pm
Venue: Colombo Coffee&Tea, 369 Magwaza Maphalala Road, Umbilo, 4001
And of course there will be opportunity for the baristas to get behind the machine to test their skills against their peers!
Entrance is free, so best you make your way down there and get involved!!! Come have some fun with us!
Got something to say? Then leave a comment!
---
WBC2015: Introducing your new World Champion!!!
Sunday, 12 April, 2015
It has been an intense day of competition. At this level, your performance has to be flawless, your shots have to pull perfectly and you have to have a bit of lady luck on your side. There is no way of the spectators knowing what the coffees tasted like on the day, but everyone certainly has their favourites.
The judges had their work cut out for them. The crowds were on the edge of their seat and screaming their hearts out. It's been an epic competition and the vibe has been phenomenal.
In the end it was Sasa Sestic (Australia) who took the WBC 2015 title over Charles Babinski (USA) by just 5 points!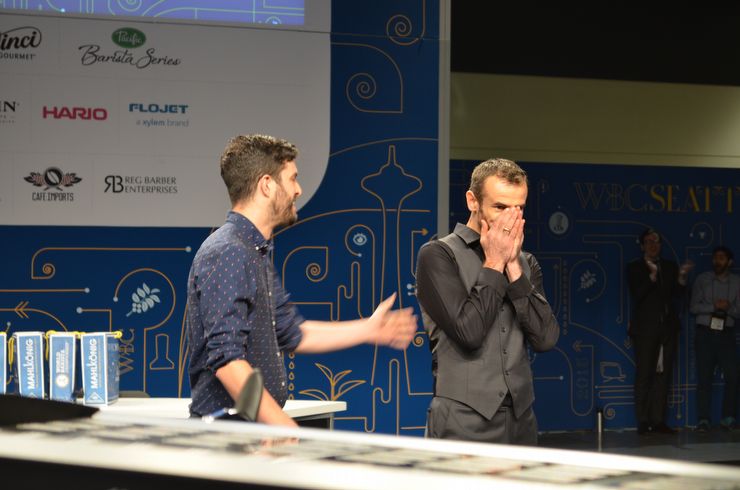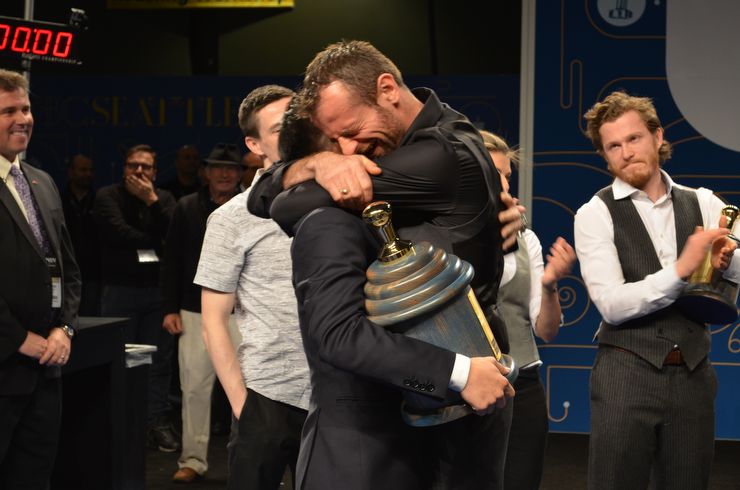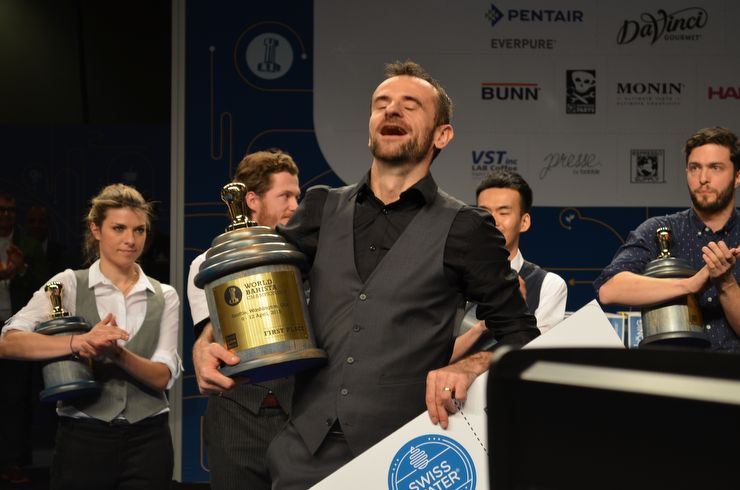 Go to 48minutes, 34 seconds for the critical moment!


This video will make the hairs on your body stand up as the pure emotion flows out of the winner. A truly life-changing moment, and a massive achievement for Australia.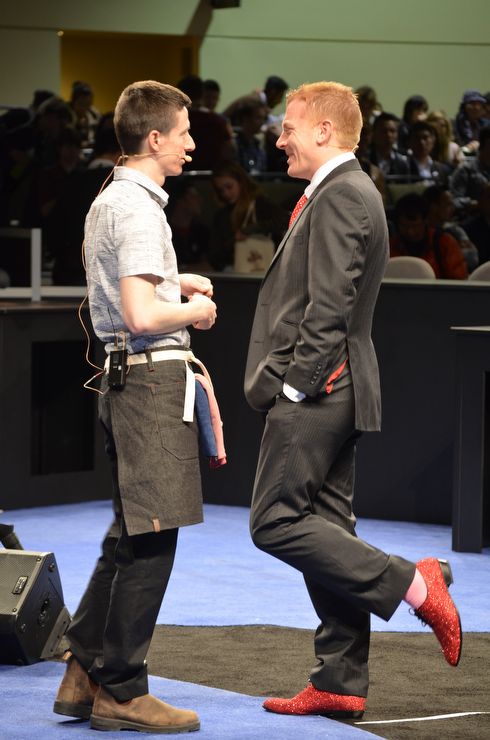 Got something to say? Then leave a comment!