When it comes to coffee gadgets, we can't get enough!
One of the companies that is continually bringing new coffee toys to the SA market is Moreflavour - the company who first brought the Alan Adler's Aeropress to SA. The crew behind the company are a passionate bunch when it comes to manual brewing and they have brought us, not only the Aeropress but the Minipresso, the Pipamoka, the Brewista range and various kinds of grinders like the Rhino, Lume, Porlex and the electric Baratza grinders, to name a few!
Moreflavour was also a co-sponsor of this years CMA's 2020
The latest addition to their collection of incredible coffee making devices is the Timemore brand.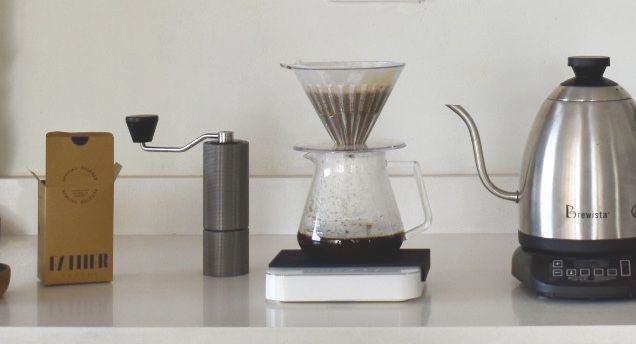 From left to right: The Timemore C-1 hand grinder, the Timemore Crystal Eye Dripper (top) and server (below) and the Brewista digital kettle
We have spent a few months with the Timemore Crystal Eye Dripper and the Timemore server and they really are a delight to use.
Timemore's unique 3-layer surface design is phenomenal. It prevents clogging, over-extraction and run-offs whilst increasing surface area. This optimises water flow and contact with coffee grinds for unmatched precision brewing.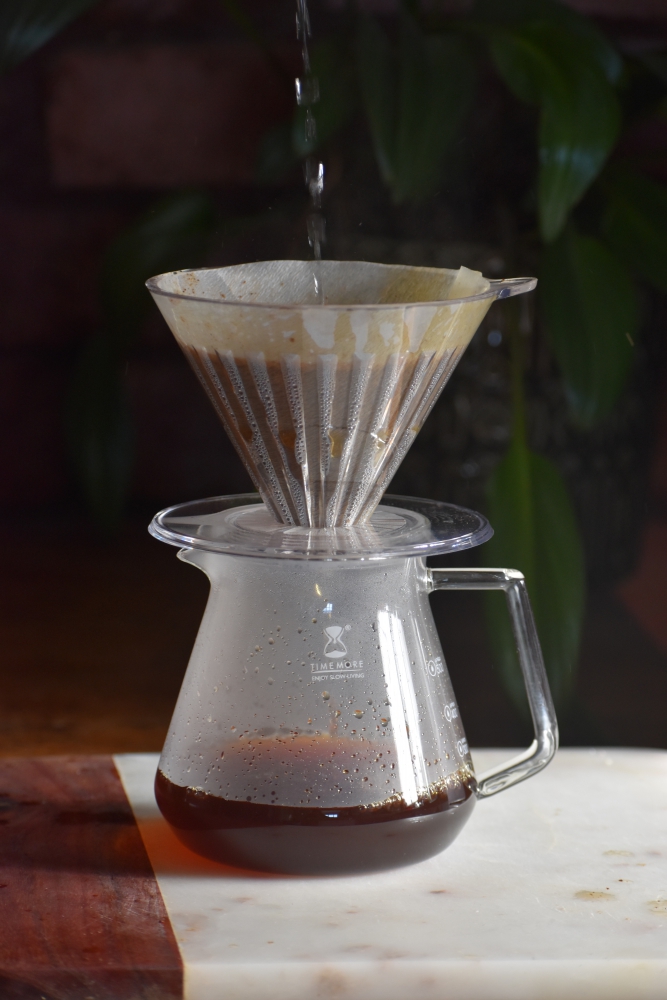 The filter papers fit like a glove, which further improve flow, contact and most importantly consistency. And, I know it sounds trivial, but the fact that the dripper is plastic is a HUGE win, especially because my Editor (ahem!) is particularly clumsy!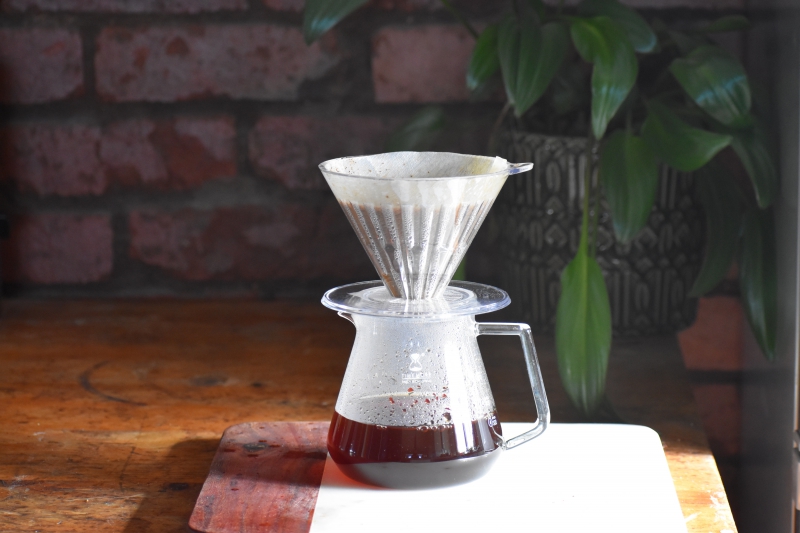 You can stand a chance to win a Timemore Crystal Eye dripper and server by filling in the form below.