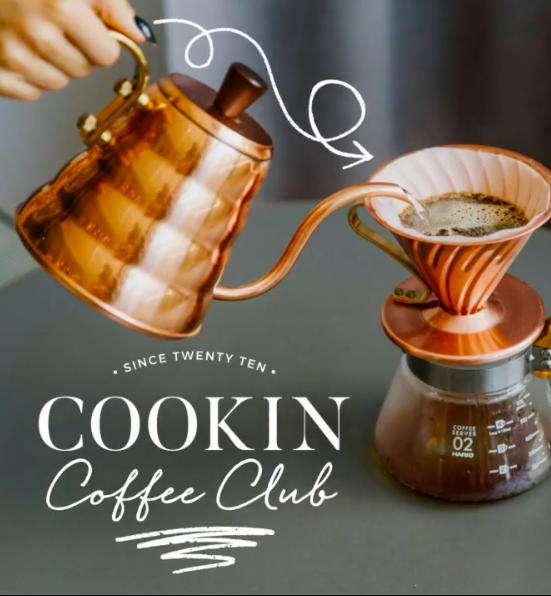 "Coffee lovers rejoice!
The Cookin Coffee Club will be kicking off its first monthly event live in the Cookinstore at the Lifestyle Centre in Ballito on Wednesday the 17th of March from 5:30pm to 7pm.
Sinjon Wicks from Equipment Café will be conducting a masterclass on the art of Pour-Over Coffee and Coffee grinding, as well as answering any and all questions about coffee.
Attendance will be limited to just 20 people and booking will be taken on a first-come-first-served basis, so get in touch with the team at Cookin Ballito to secure your spot. There are going to be some fantastic lucky-draw prizes as well as exclusive promotional discounts on coffee equipment for those in attendance.
We've had a great response so far and we've already got a growing list of confirmed bookings, so get your booking in and we hope to share a cup with you next week Wednesday"