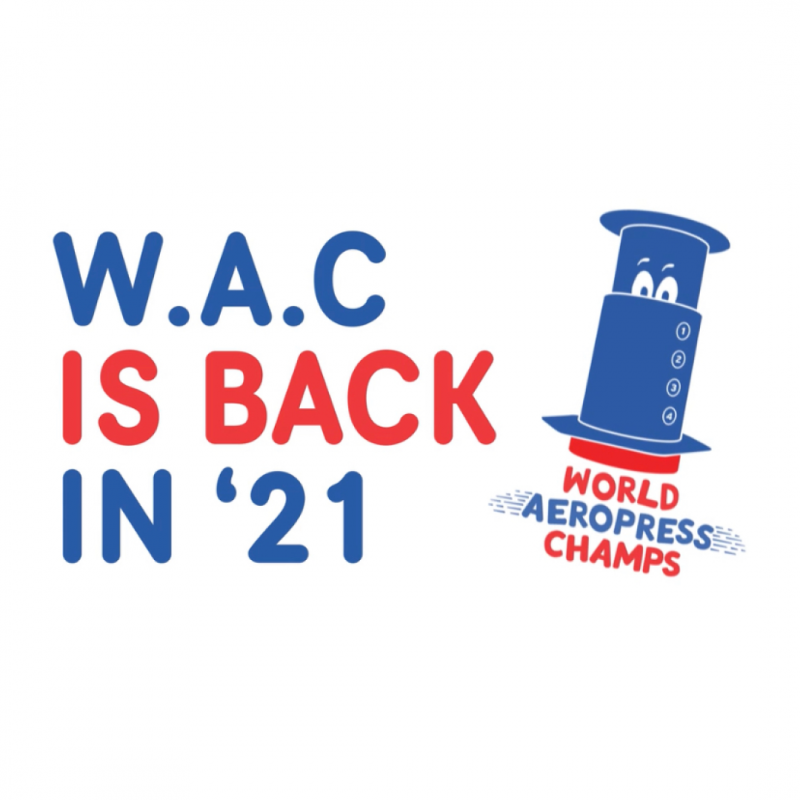 It may be in a new virtual format, but one of the most fun coffee competitions is back this year.
---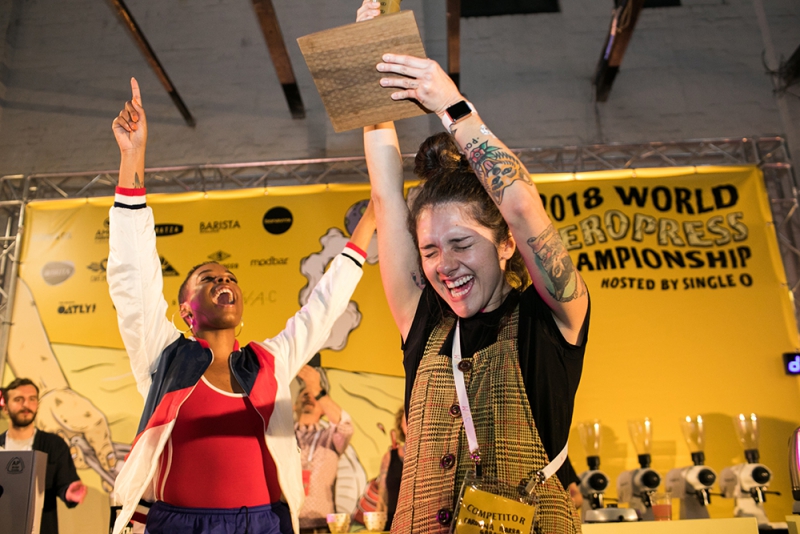 Great news for coffee lovers: after a year in hiatus, the World AeroPress Championship is back in 2021.
Lovers of the AeroPress are rejoicing this week as they learn that their beloved (and slightly curious) coffee making championship is back for its 13th season. After a year in hiatus, and with an ever-so-slightly retooled format, the battle is officially back on to find the world's best brewer of AeroPress coffee.
From May through September, hosts around the world will run local competitions to crown their national champions. Come December, the 2021 season will culminate in the world final where, in a deviation from previous years, this season's final will be competed for remotely but judged in Melbourne, Australia.
Due to the challenges posed by international travel, national champions will work on their recipes from home instead of flying to the world final to compete. On the big day, a surrogate barista will brew each champion's recipe for a local judging panel to crown the 2021 World AeroPress Champion at a judging event that'll be live-streamed around the world.
"We're hugely excited to be bringing the World AeroPress Championship back in 2021. The enthusiasm from our community of competitors, hosts, and sponsors suggests a great season ahead, but above all else, it's a privilege to be able to rekindle the spirit of the event and reconnect with our coffee-loving community in a safe and responsible way." says Tim Williams, the event organiser.
With around 30 nations already pre-confirmed to take part, the season is well and truly on track for a great level of participation, but opportunities still remain for more hosts and sponsors to get involved.
The 2021 World AeroPress Championship is proudly presented by Bureaux Coffee, Third Wave Water, Coffee Tools Supply, Café Imports, and Acme Cups.
About the World AeroPress Championship
On its surface, the World AeroPress Championship is a fan-driven, grassroots coffee-making competition, aiming to uncover the world's best cup of AeroPress coffee. But scratching that surface quickly unveils a global community of eager and obsessive coffee fanatics, brought together both online and in-person by this unlikely but enduring network of events.
Since the event's inception in 2008, the World AeroPress Championship has grown from a casual gathering of friends to a cultural phenomenon of cult-like proportions and intensity, each year attracting more than 3,500 competitors from 60+ countries.
Each season is comprised of a series of regional and national competitions, run by independent hosts across 60 countries, which culminates with the World AeroPress Championship final.
To compete, brewers face off in rounds of three in a multi-round elimination tournament using the AeroPress coffee maker to prepare and serve a single cup of coffee for a panel of judges. On the count of three, the judges simultaneously point to their favourite coffee, moving the winner on to the next round while eliminating the losers.
The World AeroPress Championship is now in its 13th year and is organised by a small team of coffee lovers in Melbourne, Australia.
Web: www.worldaeropresschampionship.com
Instagram: www.instagram.com/aero.press | @aero.press | #wacisback