There is lot to look forward to next week when the Castle of Good Hope opens it's doors for the very first ever Coffee Festival in Cape Town. The Coffee Festivals are run in major cities all over the world, London, New York, Amsterdam and so on, and they are a great opportunity to emerge oneself in the Global Culture trends and get a sense of what's happening in the Industry and also to see where things are heading.
We were lucky enough to attend the London Coffee Festival last year, held off the iconic Brick Lane in the East End in the Trueman Brewery, and it's cool that the Organisers have chosen The Castle in Cape Town to hold the first ever African Coffee Festival.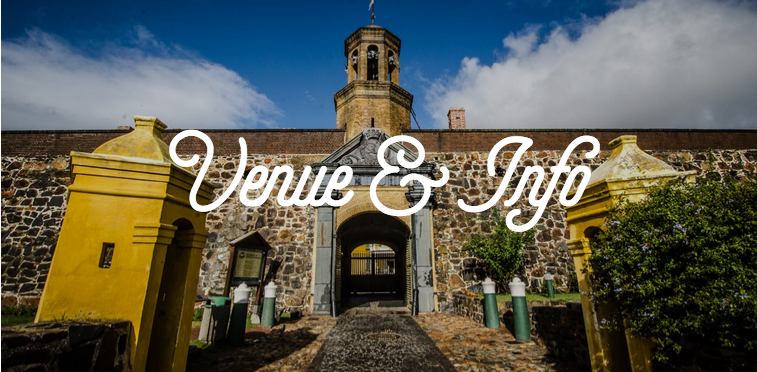 The Castle of Good Hope - click on the image for more info and FAQ's about the venue.
So, what to expect?
Great coffee of course! With Father Coffee (JHB), Bean There (JHB and CT) and Origin Coffee Roasters (CT) collaborating on "The African Coffee Experience" you will be sure to taste some amazing single origin coffees from Africa.
Great food, beverages and great music too. With a stella line-up of Cape Town's most loved street food vendors like The Kind Kitchen and Dos Chido Mexican BBQ to name but two, and the famous Italian bar company Tia Maria (who were also in London!) serving up espresso martinis and tonics! Then there's the live music stage - some of Cape Towns best talent, so it's trifecta of good vibes!
We caught up with Byron Keen, x2 SA Latte Art Champion and currently working for Sanremo, who are providing some beautiful espresso machines for the event:

HI Byron, Tell us a little about Sanremo's involvement at CTCF in 2019?

For the Cape Town Coffee Festival, Sanremo will be the main equipment sponsor for the event. Most of our sponsorship focus has been on the Latte Art Live Stage which will include one of Sanremo's latest models, the Café Racer.
We also have a few interesting ideas for equipment at the Lab
BUNN will be providing the latest equipment on the African Coffee Experience Stage along with Bean There, Origin Coffee & Father Coffee

What are you most looking forward to at this very first ever, Coffee Festival, held in CT?

There are a few different aspects I'm looking forward to: Dritan Alsela's involvement is a great addition by the Allegra crew, I really think he is an inspirational individual and for our baristas & upcoming latte artists to have the opportunity to work with him for 2 days will be incredible. With the variation of roasters and coffee professionals also looking forward to some diverse & interesting coffee !!
Above all of this I'm mostly looking forward to Cape Town consumer's reaction and interest gauged by the event.
Cape Town has never really had a major coffee event and I really believe the Cape Town Coffee Festival has the potential to grow exponentially in this city.

What will Sanremo be bringing to the Party? What can visitors to the show look forward to?

At the Electrical Industries stand you can expect an array of different roasters working on the Sanremo Equipment and promoting their latest single origins and innovative blends…expect lots of tasting , milk spilling & latte art!!
We also will be officially launching our new Sanremo F18 & The BUNN Platinum Filter Brewer.
Our drive this year was to make an interactive, fun & welcoming stand everyone can enjoy and be part of.

Do you have any words for people in Cape Town that might be on the fence about visiting the show?

Knowing the Allegra Team and experiencing the London Coffee Festival, there is no doubt this will be an event you wouldn't want to miss.
The Coffee Festival Events are always fun , interesting, social and caters for anyone ; from families , to millennials and coffee enthusiast.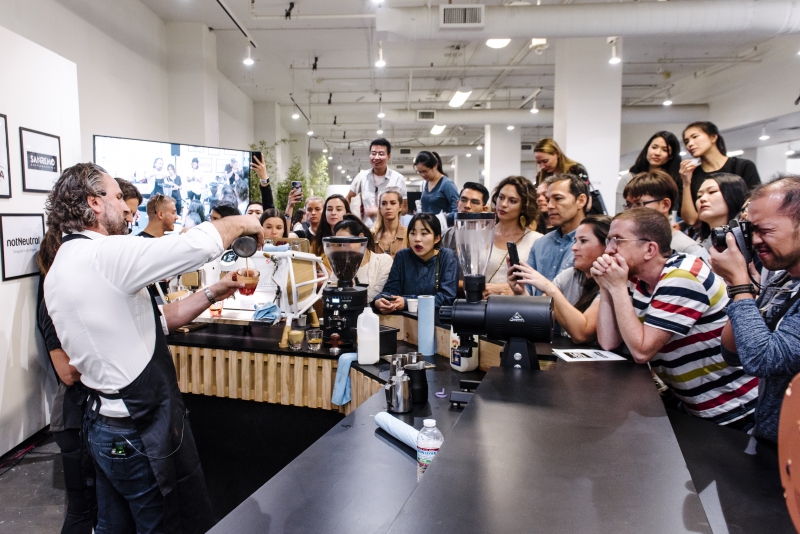 Dritan Alsela - always a crowd favourite at the Coffee festival events around the World.

Check out Facebook page: https://www.facebook.com/capetowncoffeefestival/?ref=bookmarks