Winston Thomas is 2x SA Barista Champion, Freelance Coffee consultant and all round good guy in Cape Town's coffee scene. Coffee Magazine caught up with the Champ to talk about the upcoming Cape Town Coffee Festival, 1-2 June, in the Mother City.
Hi Champ, tell us a little about your involvement in the upcoming CTCF?
I'll be collaborating at one of the vendor stands throughout both days but I also have a slot at the Latte ART Live and The Lab. Latte art has always been the crowd pleaser when it comes to coffee so I will be focusing on teaching the basic Tulip and Rosetta free-pour designs. I always refer to myself as a "production barista" because of the high volumes I was exposed to when I worked as a barista. So it was important for me to learn to be consistent at 4 - 5 designs that has a certain level of complexity. This is what I'll be teaching during my Latte ART Live session.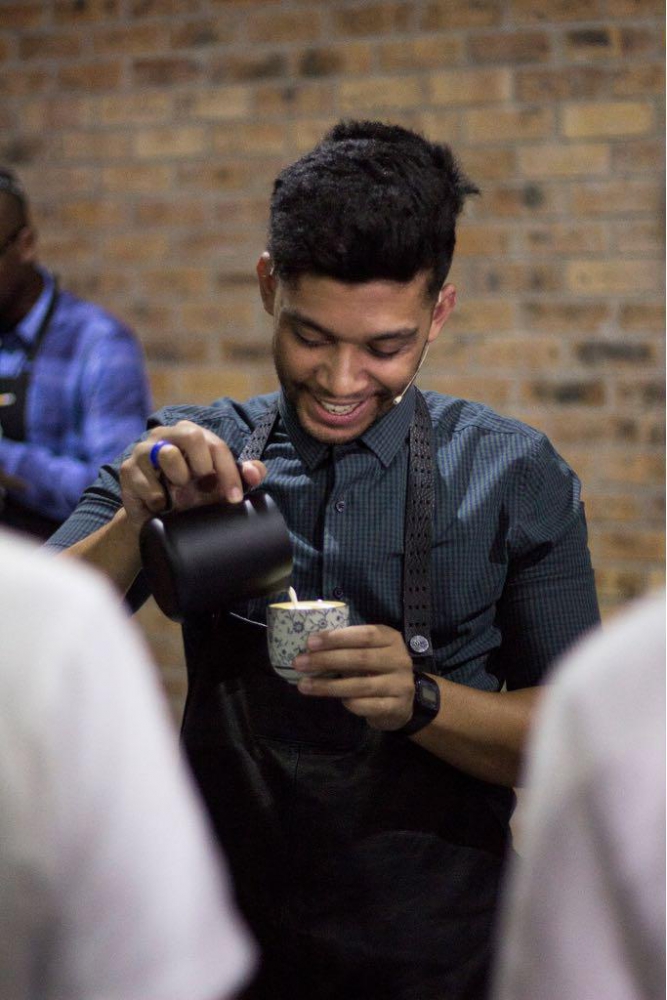 Winston pours his best latte art during the milk-based course at SCASA National Barista Championships 2018 Finals, which he went on to win.


What can people expect to see?
People can expect to see all facets if the industry! There will be a variety of coffee related activities - the best baristas, mixologists and coffee makers will be there. There will be demos, workshops, talks on all things coffee and lots of espressos and filter coffee to sample, so much more than just the average flat white and retail coffee for sale!


Have you met Dritan Alsela before? Word on the street is that he has some pretty mad latte art skills.
No I have not. I was hoping to chat to him at the New York Coffee Festival in October last year but he was always crowded by fans so I'm happy to get a chance in Cape Town this time.


What are you most looking forward to?
The consumer/visitors response to what the festival has to offer. As much as we are growing as an industry I've learnt that in order to actually move forward as an industry we need our consumers to grow with us. The Cape Town Coffee Festival is the perfect platform to do so!


How has latte art changed coffee for the consumer in recent years?
In my experience I think that customers have shifted from being surprised and impressed when served coffee with Latte Art to being expectant and more critical of the Art. This is good because it pushes baristas to be more consistent and maintain standards.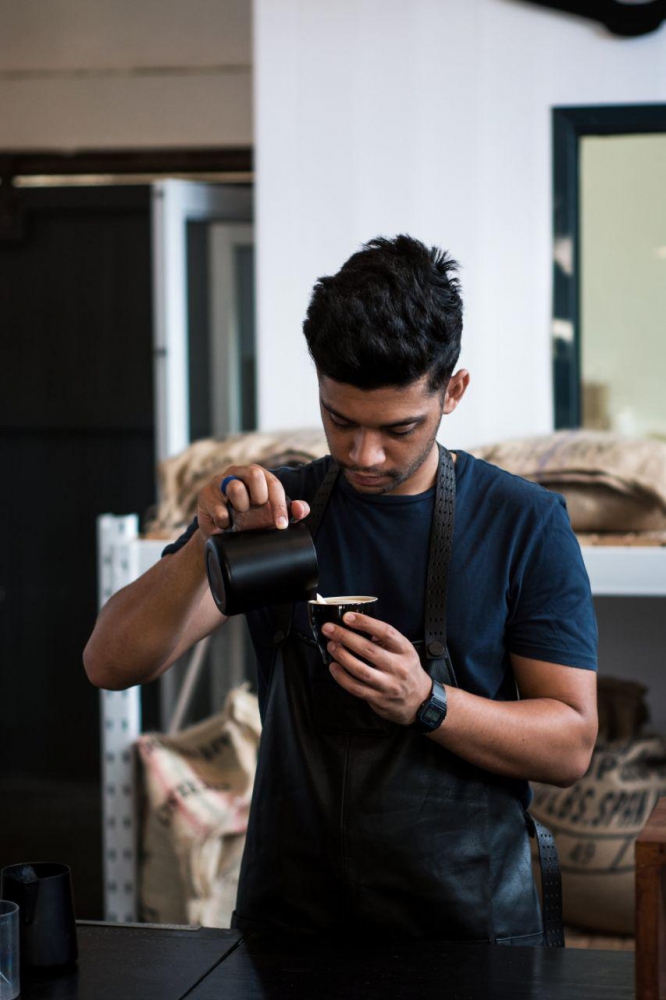 It takes many thousands of pours to perfect latte art free pours. Winston shows how.


What is your favourite free pour and designed pour right now?
My favourite free pour is a combination of a Rosetta and Swan. Instead of cutting through the center of the Rosetta to create symmetry I cut it along the side and add a swan, using the base of the Rosetta as the swans wing. I'm still trying to nail the design pours!


Is dairy easier to manipulate than the alternative milks?
Yes it is. If my memory serves me correctly the fats in the milk allows us to builder better and more "stable" bubbles or micgrotextured foam for latte art. The alternative milks are the opposite.


Who do you look up to in the latte art world right now?
Christopher Abrahams - our current SA Latte Art Champ. His knowledge when it comes to latte art and manipulating milk is amazing. My money is on him to be the first South Africans to make semis and beyond for Latte Art.


Favourite insta page for latte art?
Once again Christopher Abrahams! @the_caffeine_guy

Thanks Champ, we can't wait to see you there!


---
Check out the CTCF facebook page: https://www.facebook.com/capetowncoffeefestival/?ref=bookmarks
and remember, TODAY (Friday 17th May ) is the last day for Early-bird ticket prices!
---


From the CTCF website:

LATTE ART LIVE IS AN INTERACTIVE ZONE DEDICATED TO THE HIGHLY POPULAR SKILL OF LATTE ART.

You've seen them on Instagram, and now they are at work right in front of you. Phoenix, rosetta or swan; you name it, the legends will pour it.
Witness incredible throwdowns
Cheer on your favourite baristas in rip-roaring throwdowns and get ready to be vowed and entertained. Cape Town's top baristas will face-off for massive prizes and you'll see latte art you never thought possible.
Try your hand at latte art
Take part in 35-minute hands-on workshops and demonstrations. Including daily coaching sessions by world famous barista Dritan Alsela, the pros will teach you the techniques and skills behind jaw-dropping latte art. With a rotating cast of baristas, pop back as many times as you like to learn different skill sets, from coloured latte art to flying phoenixes.