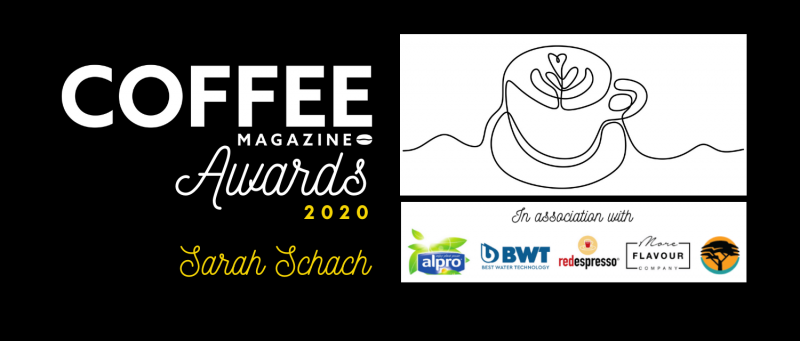 Sarah Schach is an incredible asset to the South African and African coffee community. Not one for the limelight, we love having this opportunity to shine the light on all her achievements, because behind the scenes she has put in countless hours of work to bettering this industry and uplifting Africa on the global stage. We chatted to her about her journey in coffee.
---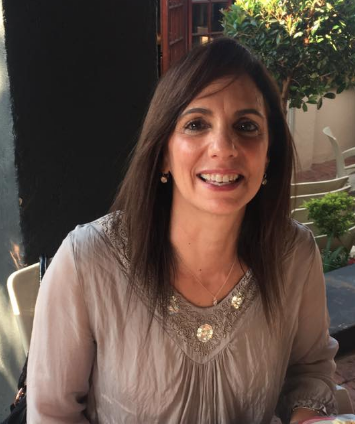 How did you find your way into a career in coffee?
It was totally by chance. I originally started in the administration/secretarial side of the company, but that was a very long time ago.
I first learnt about the logistics related to moving coffee in Africa and globally. Gradually I became more and more involved with the buying, cupping and selling of coffee. Once coffee gets into your blood, there is no turning back. I have been managing and running the coffee side of W M Cahn for the past 21 years.
What is your specific role at W.M Cahn and what do you enjoy most about being in the world of coffee?
As we are a small company, we are all involved in almost all parts of the business. My main role is buying and selling coffee. That involves working closely with all our suppliers within the coffee growing industry - smallholder farmers, commercial growers, exporters etc. as well as our customers both locally and overseas.
It involves cupping and evaluating coffees, negotiating prices for both the local market as well as for the export side of our business.
We export African coffees to Europe and the USA. Coffee is about building relationships and each day I talk to both growers and customers.
I love everything about the coffee world. Every day is different; sometimes very exciting and sometimes very stressful! It is never boring and no matter how much experience you have, you keep on learning.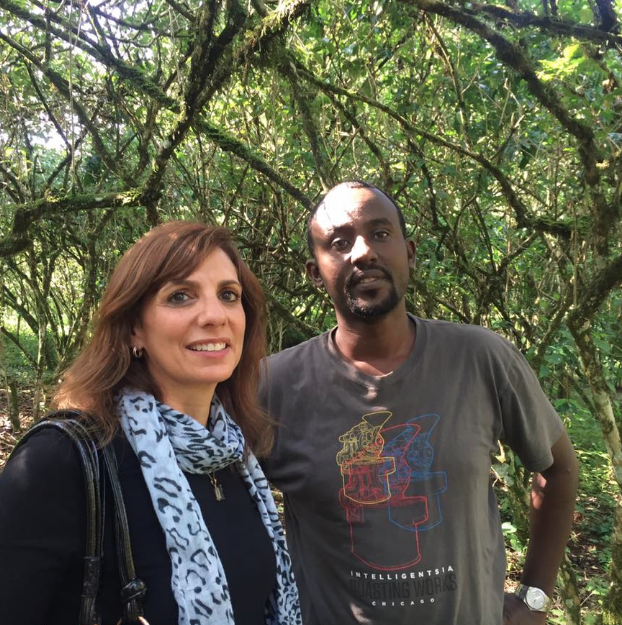 How has the trading of coffee changed over the years? Do you think farmers are better off than they once were?
Trading has definitely changed a lot. In terms of the big commercial roasters, as well as large traders, in my opinion, their methods of buying have changed.
Generally speaking, because of the volatility of the New York 'C' market in recent years, buyers are much more cautious in committing to large volume forward contracts.
I do think it is more difficult for farmers. The farmers that are supplying the niche markets of specialty coffees are still able to achieve their premium prices, but quantities are smaller for these coffees. For the commercial farmers producing good quality but not specialty coffees, I think it is difficult. They have to be lucky to hit the market at the right time. Buyers are also under more pressure price wise, because of the market being so competitive and price sensitive. As a result they are not able to pay top prices. It all relates to the global economy constraints (pre Covid-19).
Buyers recently also want certification: UTZ/Rainforest, Fairtrade etc and this all costs the farmer money to keep to the rules and regulations of the various certifications and keep them up to date.
Are there any coffees you are really excited about at the moment?
As the new crop of East African coffees are coming on stream, I am very excited with many of these coffees. African coffees have so much to offer for every palate. I love our new Rwanda Isimbi that has just arrived. It has a wonderful sweet floral aroma and the beautiful bright acidity you expect from this coffee. I also love that this coffee is the work of around 500 smallholder farmers in the Rusizi district in Rwanda and coffee farming is helping improve their lives. Another coffee that I look forward to receiving is the new crop Tanzania AA. The green apple acidity and delicate aroma with the dark chocolate notes make this a coffee you always want to drink.
May you please tell us a bit about your work with AFCA and what you used your time as Chairperson to focus on?
I served on the board of AFCA for two terms. My focus was on the gender projects and during the first term I was involved in many programs uplifting women in coffee. We collaborated with a few different organizations, such as HIVOS and the International Trade Centre. This involved educating women farmers in management practices of running a business, field days learning about agriculture, cupping coffees and many other areas related to improving their outlook and lifestyle.
During the second term, we were focused on coffee farming families and one of the projects I worked on together with NGO's was called Coffee Farming as a Family Business. As the name says, we worked with coffee families teaching them about gender equality in the home, communication within families, financial planning and many other areas within this spectrum. Within each of the AFCA member countries, there are different customs and cultures that have to be taken into consideration when manuals and education is prepared. It was very rewarding and I enjoyed it immensely.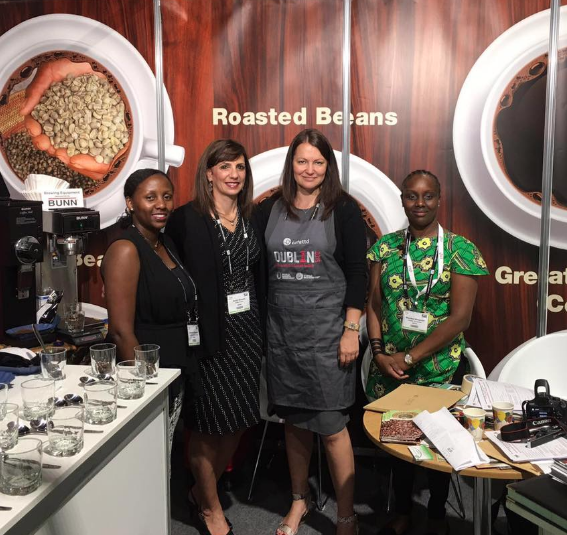 Do you feel that it is more difficult for a woman to succeed in the coffee industry? With that in mind do you have any advice for women forging ahead in this field.
I don't believe it is any more difficult than in any other industry. I may be admonished for saying this, but women generally have to prove themselves more than men when they are in the serious working world. If you are hard-working and passionate about what you do, then I feel certain you will succeed. It may take a while to find which niche of the coffee industry is suited to a particular individual, but once you have found that, the winning combination of hard work and dedication will translate to success.