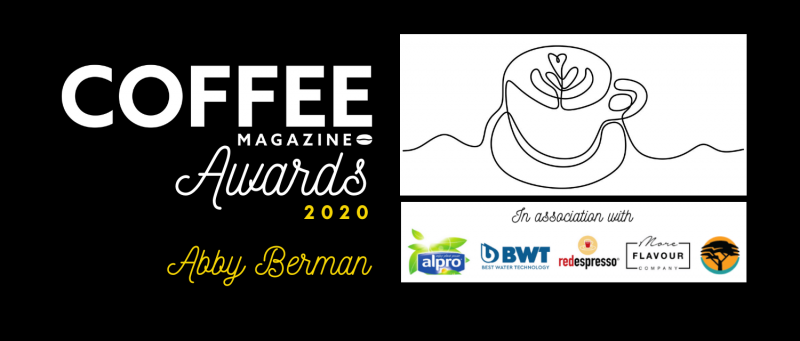 Excellence in Coffee Nominee: Abby Berman
Abby is a young coffee professional that already has a wealth of experience and training and is determined to keep making the coffee industry better and more sustainable.

How did you get started in the coffee industry?
I studied a social anthropology degree at university and did an economics course on commodities that were produced and consumed in society. We often spoke about the connections humans have with the things they purchase and don't really think twice about, and as a coffee drinker I couldn't stop thinking about the lack of connection I had with my cup of coffee I drank on a daily basis and where it came from. I started questioning a lot and eventually did research report about Fairtrade and the relationships that were being created and fostered through Bean There Coffee Company in Joburg, their coffee consumers and their coffee producers in East and Central Africa. This little research report grew into a love for understanding the coffee industry through its history and its present space it takes up in our world. I travelled through East Africa for a MA trying to gather as much information on the complexities facing traders on our continent and how much went into the production of coffee we drink on our daily grind. My academic coffee career led me to move towards a more practical coffee one; being involved in espressos behind a bar and café management.
Why do you think industry-standard qualifications are important? i.e Q-graders, SCA etc
I don't think I realised the importance of industry-standard qualifications until I became Q certified. I learnt how the complexities of working in coffee around the world is mostly the same, however there are differences which influence the way we grade, trade, roast and brew coffee. I believe as coffee professionals we all want consumers to drink the best possible coffee and for producers to produce the best coffee and be paid the best they are able to under the circumstances they are in; this common goal is what drives the industry-standard qualifications and what should drive us all. With standardised qualifications we are able to be more objective within our industry; move the industry into new directions, better prospects and a more enriched understanding and knowledge of what is expected along the coffee value stream.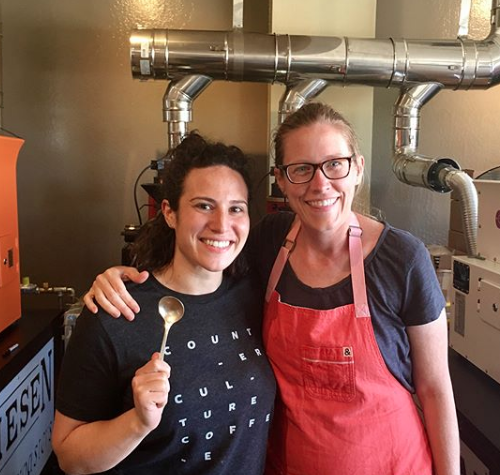 Abby after a gruelling 6 days to complete her Q-grader qualification
What are you working on at the moment? And what does your day-to-day in the world of coffee look like, give our readers some insight.
I work for Union Hand Roasted in Cape Town and we roast all the coffee for Seattle Coffee Co. I'm part of a great team and my role is quite unique and dynamic. As head of quality for the roastery, each day I cup (taste) multiple cups of coffee that the roasting team have roasted assessing the roast quality, the flavour and taste of the coffee and if there are any nuances that I can pick up. I'm currently working on a few small projects, but one I'm really proud of, are our Seattle Coffee Co single origin coffees. These launched in stores around the country and each has a unique story and special taste and flavour profile. And will soon be offered in certain stores nationwide through our espresso bars. Which means I get to be involved in a lot more coffee education and training which I also love. Customers will be able to have their coffee, the way they like it, with our Seattle Signature Blend as well as a specific single origin when they visit.
What is your favourite way to make coffee and have you tasted a coffee recently that was off the charts good?
I love making coffee through a Chemex, I've always found it to be therapeutic and enjoyable. However, at the moment I'm enjoying drinking coffees through an Aeropress. My friends at Father Coffee have a Peru processed through a super experimental natural method which is blowing my mind. I'm a fan of unusual, unique and memorable flavours – and each time I have this Peru it surprises me; I've tasted some rich florals, sweet candied pawpaw and apple crumble pie.
Could you please share one important thing that you've learned on your journey that you wish every coffee drinker knew?
Coffee takes a very long journey and passes through so many people and places before it reaches your cup, think twice next time you drink a cup at your favourite café or at home; and remember the journey it's been on.
You're nominated in the Excellence in Coffee category by your peers, what does this mean to you?
I was so shocked when I learnt about the nomination. I feel incredibly humbled to be included in the list together with the other nominees and in the same category as previous winners who I look up to and admire. I've always believed I somehow fell into this industry strangely, and didn't really know what my purpose would be, but I figured this was where I wanted to be and what I wanted to be doing with my life so I would make it work. The nomination reminds me to keep going and for me to continue believing in my purpose within coffee, and the purpose of others around me; who I interact with in cafés and within our coffee community as a whole. Being nominated in this category also reminds me that I could have only achieved 'excellence' through the many people that I have met in my life who inspired me to work hard and be passionate and stay true to my love for the little coffee bean and it's industry.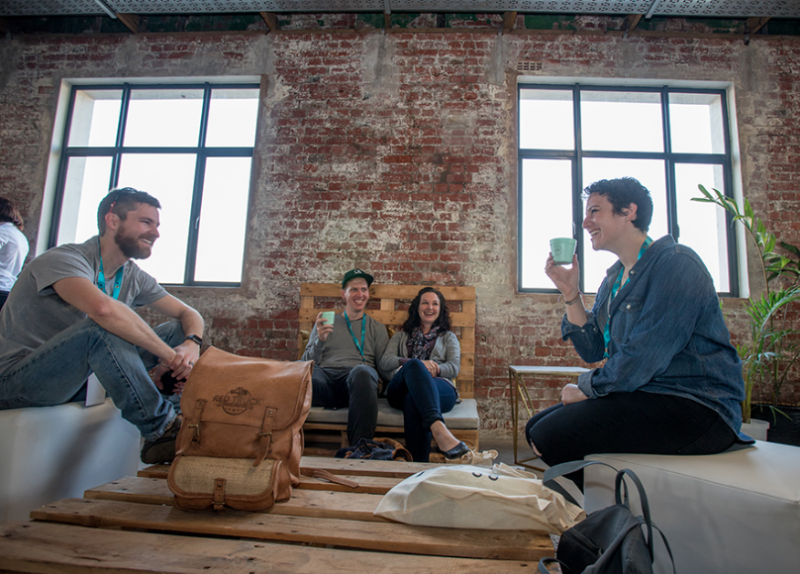 Thank you to our CMA 2020 Sponsors: