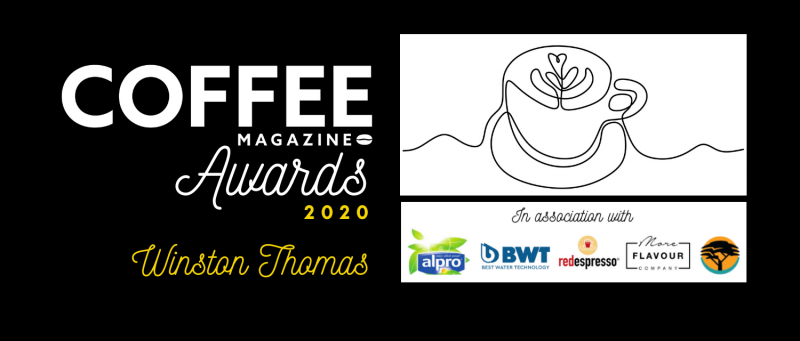 Winston Thomas is the reigning National Barista Champion and will represent South Africa on the world stage in Athens next year, but that's not why he was nominated in this category by a panel of industry professionals. This category is to highlight the great work being done in the field of training. Each cup of coffee you drink is made by a barista, so hopefully they had a good trainer. The nominees in this category are humans that go above and beyond for their students.
Images from Winston's delightful Instagram feed, give him a follow to learn more about his coffee adventures.
---
You have a LOT of trophies in your cabinet and could have had your pick of which part of the industry to go in to, what has led you down the path of teaching/training/consulting through Winston Douglas Coffee?
I had quite a diverse role when I worked at Origin Coffee Roasting and I was exposed to different parts of the industry by working in these different roles. What I was naturally drawn towards and what really enjoyed was the training. I enjoy learning and as a trainer I have to constantly update my content and try to keep up with what's happening in industry. It's also the closest role that is linked to being a barista (if I could choose I would remain a barista!) and it also deals with another one of my passions which is development and mentorship. So it allows me to do all of these things.
Do you like being an entrepreneur? Can you give us some honest pros and cons for people wondering if it's the right move for them.
To be honest, no haha! I've basically been forced into it. After freelancing for a while I decided to formalise what it is I'm doing and through that I now find myself in the role of freelancer. The pros are being able to work for yourself and being able to make your own decisions. Once you start working for yourself it's really hard to go back and work for someone else. This also allows me to pursue my own goals in coffee based on my own views and experiences in the industry. On the flip side of this the con is being a one man show which is a big challenge, so I tend to stretch myself quite thin having to play multiple roles beyond coffee trainer and consultant. As a small business owner I don't have the capital to be able to pay for certain services so I end up doing it all myself which means many long weeks and late nights!
Have you had a conversation with someone in coffee recently that made you realise there's still so much to learn about coffee? Tell us about it!
I have. A barista recently asked me what my favourite coffee seed type is. And this is something I partly cover in one of my SCA classes but I've never asked myself which one is my favourite. It was a good reminder that I'm not as switched on when tasting coffee as I used to be and it's something I've always wanted to explore.
(Ed's Note: 'Coffee seed type' refers to the different varietals of the coffee tree. For example on your coffee bag you might see the coffee described as Typica, Bourbon, Caturra, Geisha; these all varieties of the Arabica coffee plant. Different seeds grow better in certain conditions. And that's just the tip of the ice berg!)
With an enforced breather before the World Barista Championships, now to be held in Athens 2021, have you paused on your training schedule or is it full steam ahead?
I have paused the training schedule. Mainly because I feel like I'll be learning a lot in the next couple of months and through that learning I'll be building on my narrative and what I'll be speaking about at the WBC. At the same time I haven't chosen a coffee although I have been tasting quite a few samples, which has kept me active in some way. So I'm not completely switched off - let's just say I've done down to 1st gear :)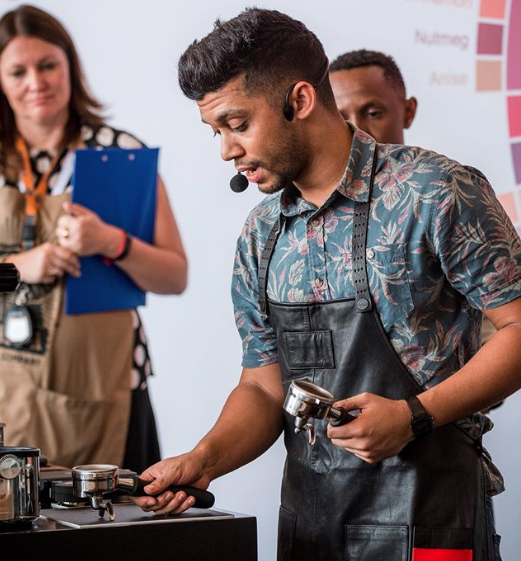 You have the opportunity to be out on the road quite a bit and more now as things open up, what is the mood like out there in the coffee space? Are people optimistic about the future or do think it will take some time to get back on track? Are you noticing any trends?
I think it's a balance of both as far as optimism goes. There are some that see the glass half full and others that see the glass half empty. I like to think that the glass is half full, however I am a trainer so I don't necessarily have the same type of operating costs that cafes and roasters have. And if you're sitting in that boat I can understand how tough things are. In saying that over the last few months it seems like for every cafe that has closed there is another opening and I've seen / heard of some cafes that are doing better than before.
As far as trends go I think many folks are focusing on small mobile spaces with low operating costs and overheads. It's a safer option and with behaviour shifting to consumers being active and outdoors and travelling locally (because of the lockdown and restrictions ) there's definitely an opportunity for this. I also think that there will be a shift to neighbourhood cafes where we can find much better coffee in the suburbs (in Cape Town at least) with quality and consistency as good as what you would find in the city.
Which person in coffee is really inspiring you at the moment and why?
There's a couple of guys doing mobile coffee at the moment - Dezro Coffee in Somerset West, Kukua Coffee in Potch and Billy Dukes in JHB specifically. Seeing their "hustle" and grit has been really inspiring for me to see especially with them out in the cold and exposed to the elements and still doing what they love. It reminds me of my start in coffee working as a barista and travelling into the city at 5am. And, with the current Covid influenced climate, it makes me believe that things will be okay as long as we keep our heads down and working hard.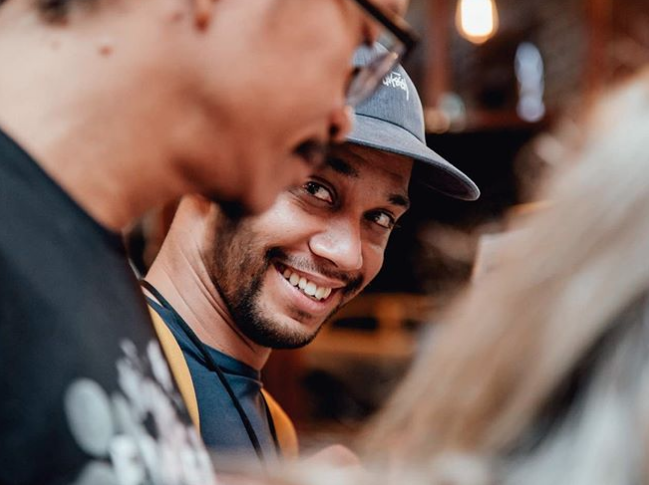 ---
Thank you to our CMA 2020 Sponsors: