Few people know the story behind a cup of coffee from Kivu, the eastern region of the Democratic Republic of Congo (DRC). It is one of violent conflict, treacherous trips across borders and the struggle to revive a local economy. The region has rich volcanic soil, perfect elevation and a good supply of water to produce quality coffee, but years of conflict have cut farmers off from markets. Now, DR Congo coffee is re-emerging as a viable export and a vital source of income for the people who grow it.
"For decades, coffee growers risked their lives to sell their produce - facing militias and road blocks on washed out tracks, or dangerous canoe trips across Lake Kivu to the Rwandan border. In the last few years, things have started to look up for the region," says Jonathan Robinson, founder of Bean There Coffee Company and the first roasters of DR Congo coffee in South Africa.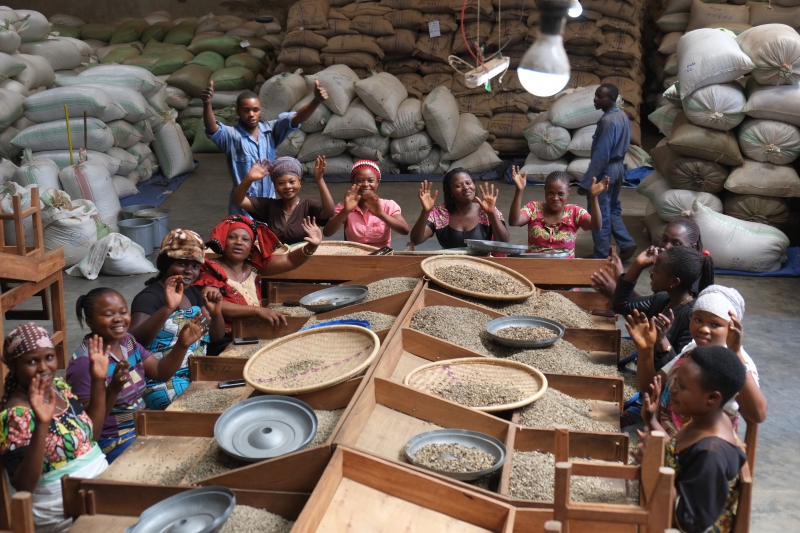 Kivu was the site to which more than one million Rwandan refugees fled to during the genocide in 1994, shortly before the nation's own civil wars from 1996 to 2002 all but destroyed the local economy. The region was producing 130 000 metric tons of coffee in the 1980s. Thirty years later it is producing just 11 000 metric tons, making it a rare origin coffee. During the war years, many DRC farmers sold their beans to neighbouring countries, where it was blended with Rwandan and Ugandan coffees and sold as those origins.
In 2011 a company called Virunga Coffee committed to helping DRC coffee growers to regain access to international markets under their own brand. It started purchasing directly from farmers at prices significantly higher than standard in the region and bringing it to markets around the world. Virunga brought DRC coffee to a trade show, where it placed second in the extremely competitive Taste of Harvest competition beating the Ethiopians and Kenyans in the process.
Bean There bought in, introducing a DRC range to their selection of single-origin African fair trade coffees. Beyond their DRC branded beans, the company's current micro-lot limited edition roast, which they call Olga's Reserve, is a sundried premium coffee from Kivu. R40 a kilogram goes straight back to the community, which to date with the other Direct Fair Trade premiums paid, has been used by farmers to invest in farming tools, install solar panels and transform a local school.
Both companies saw the great potential that coffee from the region held, but they also recognised the great need to invest in farmers in order to help them realise it. "We pay good prices with a premium that can be re-invested in the community. As our trade partner, Virunga has done an exceptional job in building washing stations and employing agronomists, who help farmers get organic certification, improve yields and combat diseases," says Robinson. The region's increasing sophistication to process coffee is helping it to produce some of the best coffees in the world, now purchased by leading international brands.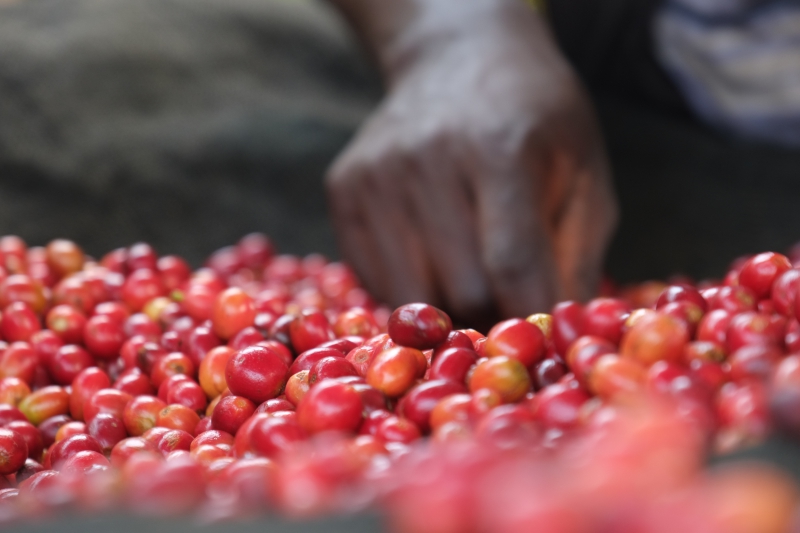 Bean There customers are also able to tip the farmers who produce their coffee directly, through an initiative called "Tip the Farmer", launched in collaboration with Motherland, ELAN RDC and Olam Coffee. Tips will help to increase 185 farmers' revenue by 16% - funding better education, agronomy and household improvements.
"Long-term fair trade is the best way to grow economies, especially those devasted by war. As appreciators of African coffees, it's in our interest to grow the people who grow our coffee, ensuring that quality continues to soar in the region." says Robinson.