Heading against the crush of early morning traffic to get into town we drove into KwaMashu, just north of Durban looking for a colourful landmark: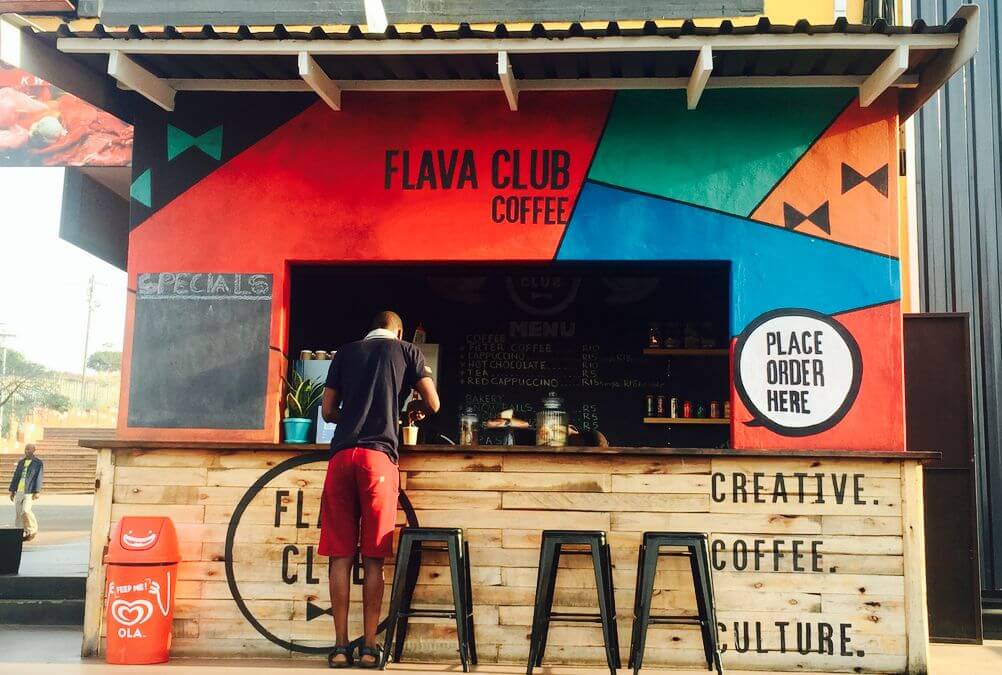 And were greeted by this face: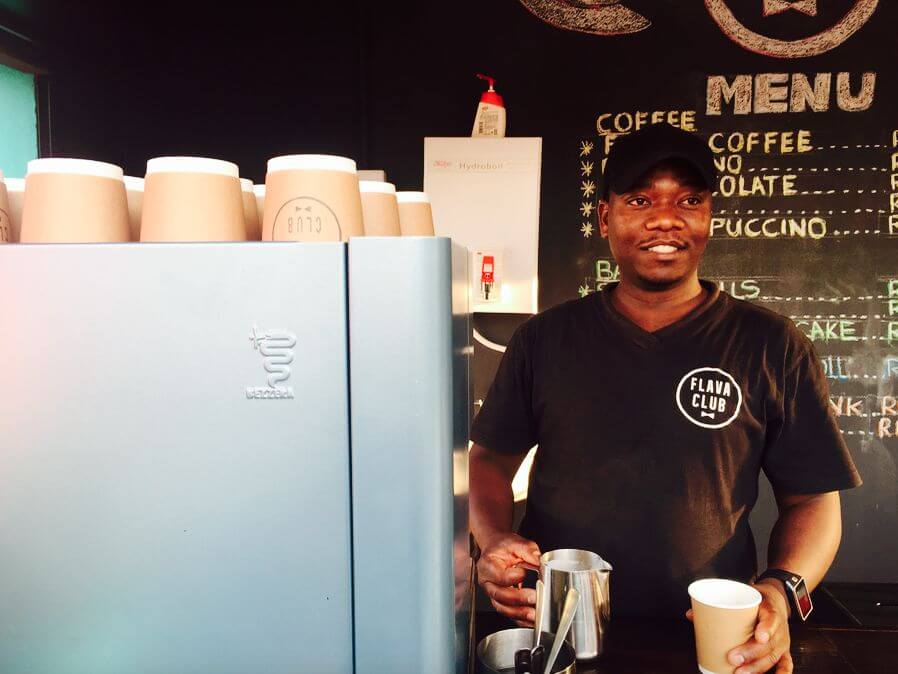 Hello Jabu! And hello
Flava Club Coffee!
We were served excellent cortados (beans roasted by Lineage Coffee) while we chatted to Jabu and Brett about their involvement in our upcoming Barista Education Scholarships. The regular customers popped past to get their daily fix. The vibe is relaxed. There is a lot of hope around this development,
Big Box Co
., very reasonable rental for local entrepreneurs to start up their dream businesses! Flava Club keeps things simple and does it really well. We wish them all the best as they continue to grow the coffee drinking community.
We can't wait to go back!