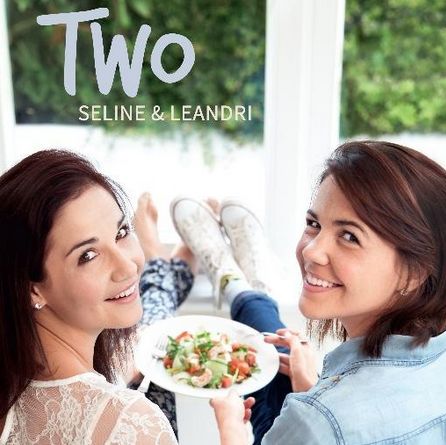 You can buy it at your local Exclusive Books! Don't forget to full in an entry form to win a copy with The Coffee Magazine!
What was the inspiration behind the cookbook and what do you think sets it apart from others on the market?
Our book, Two, plays into both our strengths. Seline has a way of taking a simple idea and adding layers to it; she cooks to challenge herself and surprise her guests, whereas I enjoy simple, less fussy cooking that provides me with ample therapy and delivers knock-out flavours. The book combines the two, where we take one flavour combination (think beetroot and white chocolate, pumpkin and chai or Marmite and cheese) or classic dish (coq au vin, or bobotie) and treat it in two different ways: one simple, easy-to-master recipe (perfect for the everyday) and then a more challenging dish. The idea is to get our readers exploring with quirky flavour combinations, and refining their techniques. The unique angle is that it suits all levels of kitchen expertise; ranging from the perfect buttered popcorn to a Polish beetroot soup with pork dumplings, white chocolate and sour cream.We're hoping that the book encourages curiosity and growth. Most other books just serve a single market, demographic or skill level.
Since the whirlwind that was MasterChef, what has been the most valuable thing you've taken away from the experience?
Seline:
I believe the experience taught me to allow myself to dream again. I wasn't even that old when I entered the show (25!) but I found myself stuck in a 9-to-5, silently searching for more. More creativity, more freedom, more of what I love. But I felt like I wasn't allowed to want or ask for those things. The show forced me to see myself, face my fears, and at the same time made me feel like I was allowed to search for those more items… I also learnt that I'm stronger than I thought!
Leandri:
Dreams aren't supposed to be idols. The experience reminded us that dreams should be pursued, and when you enjoy the sweet satisfaction of achieving your dream - you find it to be fleeting and encouraging. So I guess, yes, we shouldn't keep dreams on the shelf for 'one day' - today's as good a day as any other - and you'll find that as liberating as reaching goals can be, it just creates a deeper hunger (no pun intended!). It's a regular part of life to now assess: what would I like? How would I like to get there? And we we should all be on that path, I believe.
What was it like working together on this creative project?
It was peaceful. We love chatting food (we can do it for HOURS on end) so it was easy to come up with the basic themes - we also had a few recipes we knew we had to include. So once we had the skeleton, we divided up the work and gave each other a month to work on the dishes and stories we wanted to weave into the book. After a regroup, we decided where we wanted tweaking, what needed to get chucked and how we visualised the dishes being plated. It was a very peaceful experience - we leave space for one another to express ourselves through food and try not to be critical, since food is so very personal to us. The book would have been vastly different if we had done it alone; but that's the beauty of having a teammate or doing something in twos - it always ends up better!
How did you decide which recipes to use, was there a guiding theme to help you make those hard decisions?

Once we had the ideas and flavours, we came up with the components, techniques and tastes we would assign to each recipe. Once you do that and have a suite of ideas to pick between it becomes glaringly obvious which ones to discard!
A general criteria was:
Firstly - is it something we've seen/eaten/read before? Chuck it!
Then - is it something we can see our foodie friends trying out? Keep it!
Also - with patience, could a novice ace this recipe? Keep it?
Lastly, does the dish make us hungry? That's pretty much our golden rule. If it didn't pique our interest, we thought it was better left out.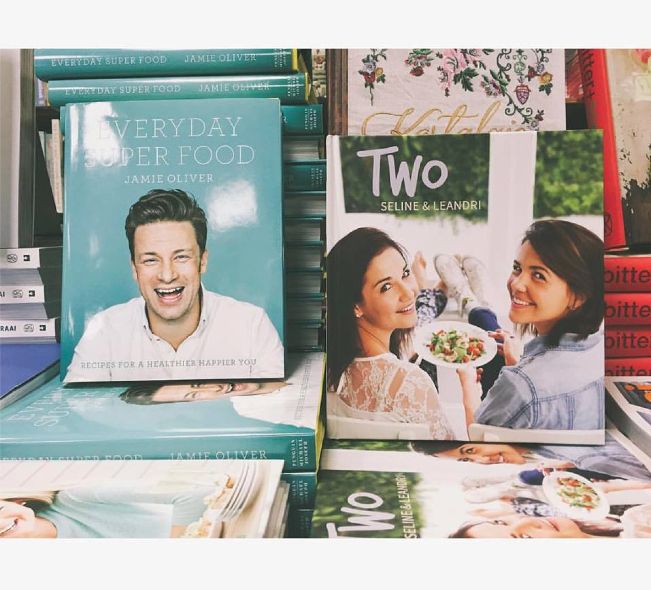 Are there any recipes that include coffee in the book?
Why of course! There's a flavour combination with two dishes playing around with 'coffee and cumin' :)
What has been the most delicious meal you've eaten in the last month and where did you have it?
Seline:
Ginger & Fig
(Pretoria, Corner of Lynnwood and Duncan Roads) has a SUPER yummy, seasonal offering in a tiny little shop that serves a killer espresso. Being in my neighbourhood, they're the best thing I eat most months! Their ribeye burger deserves a statue ;)

Leandri:
I graduated a few weeks ago (at last!) and we celebrated at a jazz club and fine dining establishment here in Pretoria. It's called
Priva
and it really blew my socks off - the fillet steak was served with the most beautiful sauce. I'm a bit of a sauce snob, and their shitake, miso and pine nut cream sauce really left me speechless. I kinda just twitched trying to express my joy.