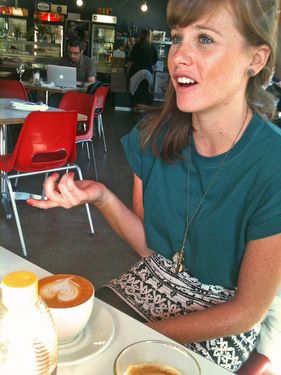 Interview by Megan Pilditch
---
Leandri van der Wat: Masters student, food blogger and Masterchef finalist.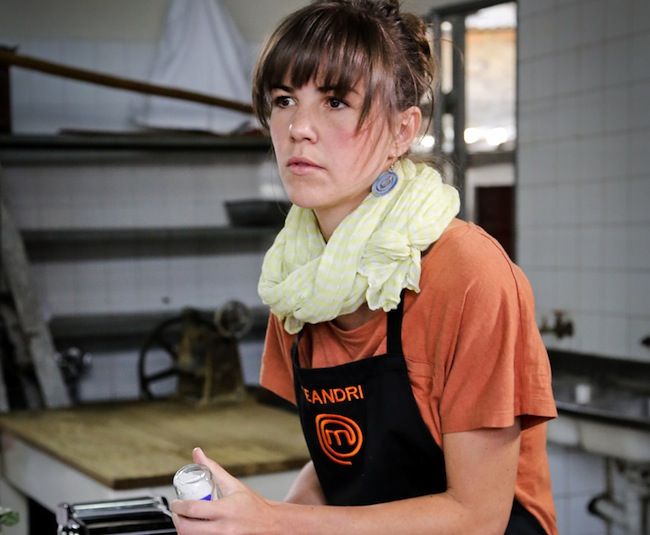 We know Leandri loves coffee! Here's a quote from her Facebook Page, "A day that starts without a cup of coffee is a day that's bound to be frustrating!"
When did your coffee adventure start?
I've been drinking drip filter since I was ten. My father would stop by at Mastertons in PE when we'd visit my grandpa and I loved the warming aromas of the roasting coffee and the grassy smell of the bags.
Do you think coffee and food pairs well together?
I think coffee and food have the potential to pair as do any wines or whiskeys. After all, coffee is the 'wine of the bean'. I ate at one of SA's top restaurant two weeks ago and the sommelier was explaining the wine pairings to us. He said in his thick French accent, "the wine is the sauce," and for that reason coffee could pair equally well with food. You just need to find the right coffee for your food. Luckily we get all sorts of coffees today so we can taste flavours like stone fruit, jasmine, peat or even wine!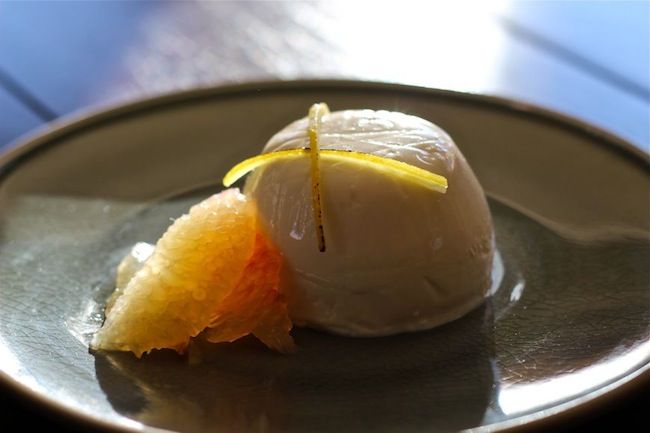 One of Leandri's food creations, Gin panna cotta with chrysanthemum reduction and pomelo segments.
You recently went to Ethiopia for Masterchef, what was that experience like?
I have wanted to travel to Ethiopia for many years. I wanted to wander up to Ethiopia in my travels last year but couldn't find an organization to volunteer at. I couldn't believe it when I saw that visa in my passport. I loved every moment of it! The city is alive and busy – the markets are aromatic and colourful. The people are gorgeous. Outside of the city, the scenery is breathtaking and donkeys walk along the road with grass strapped to their backs. Oh, I could go on for hours about it!

What was the traditional Ethiopian coffee ceremony like?
It was a bucket list moment. I was sitting in a peaceful forest on a hill in Ethiopia; the sunlight filtering through the trees and onto my cheeks and coffee was on the roast. Of course the coffee itself leaves a little to be desired, but everything about the experience was wonderful. The incense, the popcorn and, the freshly brewed coffee created such an intoxicating sensory overload; it sort of draws you in and you get a little lost in the moment
"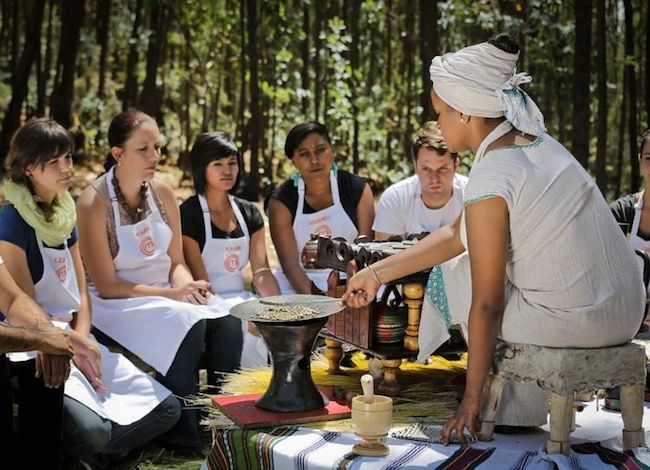 The Masterchef contestants learning about more food mysterious in Ethiopia.
What gave you the inspiration for your Ethiopian coffee dish?
Hmmm. I always try to approach the challenge from a different angle. First I would consider the obvious options and then try to steer clear of them. So with the coffee challenge, I decided to avoid the lamb, and a coffee crust. I also wanted to try use coffee in a unique way, so I figured I would smoke the squash. A soup was a smart choice since we only had one stove to use!
What is your food/coffee dream?
I have a passion for helping the needy and so my dreams all gravitate towards that. I am so excited to be a part of a coffee revolution that is at hand: Roast Republic. It's a feel good coffee that tastes good but also sends kids to school. It's a win-win socially conscious coffee drinker's dream. I don't want to live selfishly, so wherever I end up in life, I'll be making food and serving good coffee to people who need it.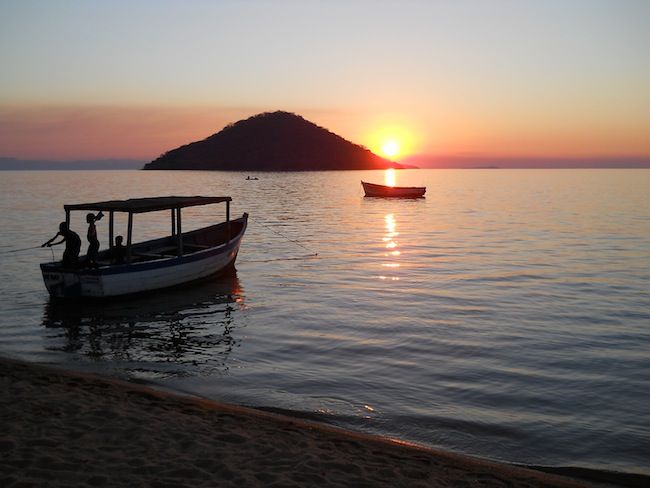 Her travels have taken her all over Africa.
It seems like you have an adventurous spirit and you have travelled all over Africa, what place had the most impact on you?
Oh that's an impossibly difficult question to answer! I travelled to a few African countries to volunteer at mission stations and with various organizations. The largest impact was probably made on me by Rwanda. I admire the Rwandans for their recovery after the genocide. Few people who haven't travelled to Rwanda really understand what happened in 1994. It was really ugly. If you see how the country has recovered since then, it is amazing! It encouraged me so much to see Africans helping themselves. It's probably my favourite country. They also happen to produce quality coffees…I sense a trend
.
Your favourite coffee shop?
Since my undergraduate days, I've been a regular at the +27 Café in Pretoria. The barista knows me by name and knows how I take my coffee. He even indulges me by letting me prescribe the latte art I want! I also really love Bean There in Johannesburg, sadly it is a little out of the way so I don't go there as often as I'd like.
And I have to ask, you are always wearing such cute broaches, which one is your favourite?
That's a mean question! My sisters bought me a lovely vintage cameo for my 21st. I treasure it deeply. I also just found a pin in my late cousin's bedroom, which has a corny smile on reading, 'have a glad day'. That's my favourite at the moment – because that pin sums up who he was, wonderfully
.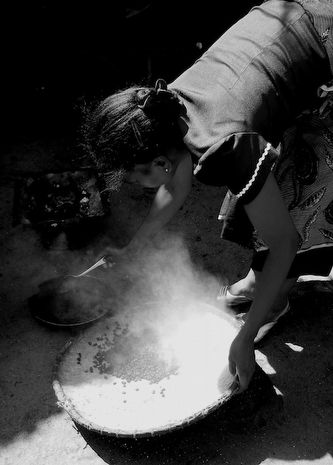 "I had a lady roast coffee fresh for me in Madagascar!"

---
You'll soon be seeing more of Miss van der Wat on TheCoffeeMag! We so look forward to extracting some goodness from that culinary brain :)