Ok guys, be honest, you all went and stocked up the liquor cabinet this week right? Or all your online shopping arrived at once #winning! Cheers to the weekend!
Looking to serve something deliciously different after dinner? Try the exotic, rooibos-inspired liqueurs like this Red Milk Tart number from red espresso®...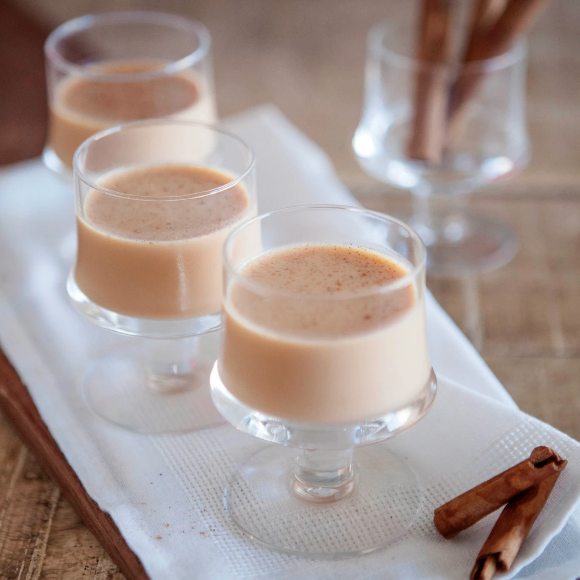 Ingredients
Instructions
Prepare red espresso Rooibos – as you would coffee– using your coffee appliance: Espresso Machine, AeroPress, French Press, Nespresso Compatible capsules, moka pot
Combine all ingredients in a cocktail shaker and shake well
Freeze for 3-4 hours before serving
Tip: If you're on the clock, shake vigorously over plenty of ice then strain into shot glasses
Recipe development and styling by Peta Suzanne Oshry
Photography by Kate Cozens
---
On a serious note, red espresso® do some incredible work with CANSA. With World Cancer Awareness Day having just passed this week, it's great to know that this delicious beverage is not only so healthy for you, but they're doing their part to give back and support this great cause.
Since 2015 they have been donating funds every month to the Cancer Association of South Africa (CANSA) for research and community projects that help those affected by the disease.
red espresso® was selected by CANSA, an NGO committed to fighting cancer, as a "smart choice" for consumers due to its multiple health benefits that have been linked to cancer prevention. As a corporate social partner of CANSA, we donate a portion of our income to the organization every year. These funds help CANSA with their research and upliftment initiatives.