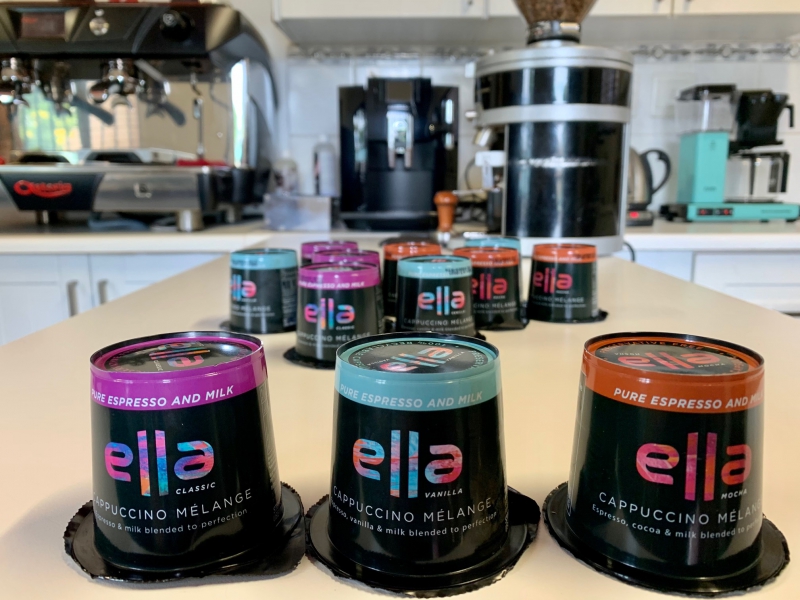 We first heard about Ella at Hostex back in 2018 (remember when events were still allowed!) and we tried it and met the team who were just starting out. Then we didn't hear too much about them until Rudi Van Niekerk, the new General Manager got hold of us and sent us some samples.
As a proudly South African business from Paarl, we asked Rudi about some of the challenges facing the RTD coffee market as well as what the focus has been on these past few years since we last tasted the Ella range.
"We've moved our main focus from marketing the product as a cappuccino, to a ready-to-drink shot of espresso with milk. We've achieved the impossible by packaging a premium shot of concentrated espresso with fresh milk, into a fully recyclable capsule" says Rudi. "The result is a delicious ready-to-drink coffee beverage, which can be enjoyed anytime & anywhere since no refrigeration or machines are required"
Ella was created for coffee lovers to enjoy on the run in between meetings, on the way into gym for an energy boost and because they are easy to keep in your handbag or work bag. "Ella is the new kid on the block when it comes to coffee innovation" says Rudi.
So how does it taste?
We ran through a taste test of the three Ella flavours at the Coffee magazine HQ, and invited some friends along for the experience and to taste!
The Power of Three!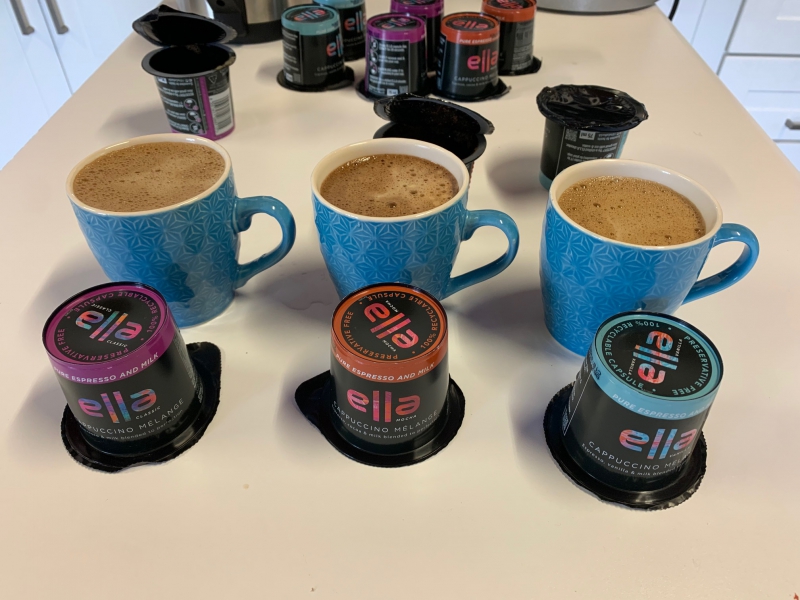 There are three flavours of Ella coffee and there are essentially three ways to drink it, as they tell you on the packaging.
The packaging is attractively branded and fully recyclable. So shake like CRAZY, then tear off the lid and add hot water. Simple enough.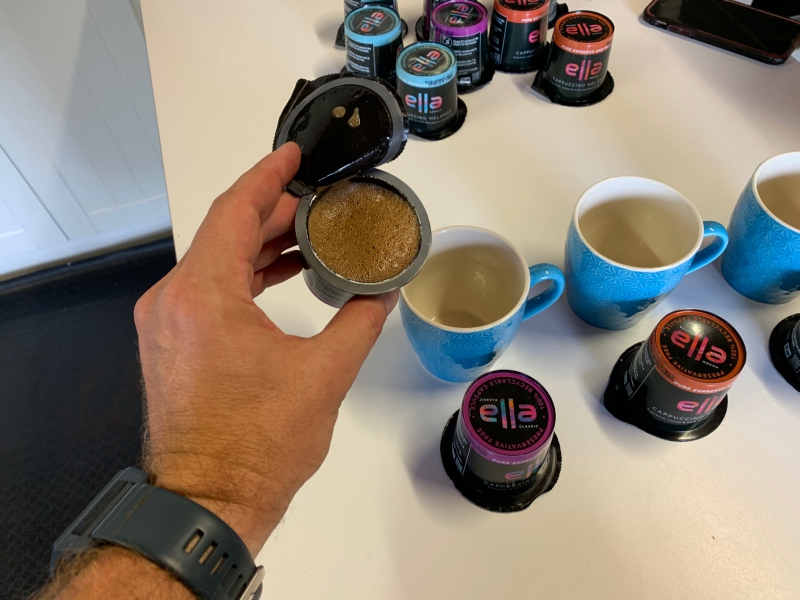 Adding the hot water makes it into a hot beverage and because it already has coffee and milk and a little bit of sugar, you don't need to add anything to it.
Our favourite was the Mocha, which can best be described as similar to a chococcino in flavour.
We then tried it "straight up" as a shooter - this was a bit too intense for us and because it's room temperature is between a hot beverage and a cold beverage - we think, subjectively, it's best to rather go one way or the other - probably cold.
Finally, we tried it over ice - and this was our best! The vanilla flavour was like a super moo experience in terms of flavour and texture and the ice diluted it to a nice balance of flavour, body and intensity.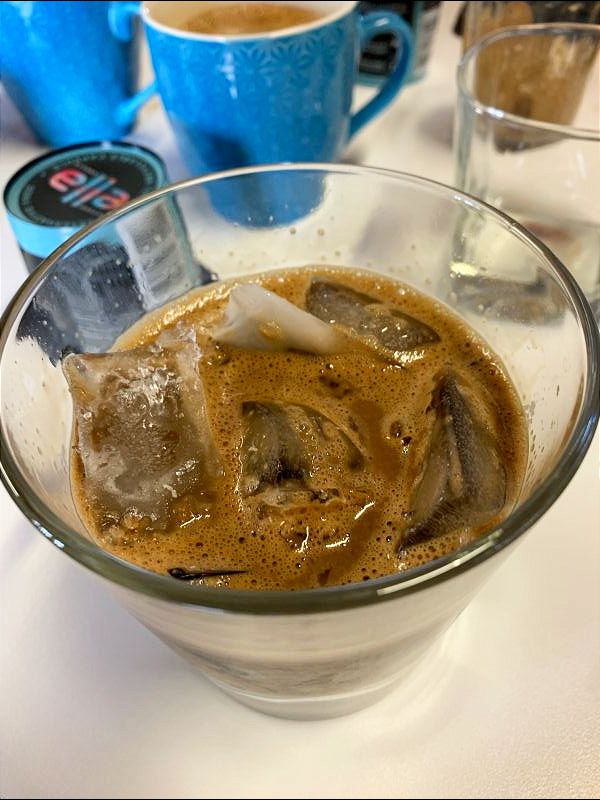 Some interesting factoids:
Ella is busy listing with PnP Express to sell single units as energy boosters. The process is nearing completion, hoping to be in store in Feb.
Ella coffee is available in normal PnP stores, so if you see customers in PNP confused about what they are looking at - now you can enlighten them!
No artificial ingredients
Made locally in Paarl, SA
Low sugar, High energy.
Available in Classic, Vanilla & Mocha flavours
Well priced at RRP of R15 per unit