This week we got a chance to unbox the Nespresso Creatista Plus and it was a surprisingly good experience. With Maxwell Colonna-Dashwood's keynote address at Creative Coffee Week still fresh in our minds, one has to consider what the biggest barrier to entry is for consistently good home coffee: Equipment, the skills to use the equipment and the time we have to make good coffee happen.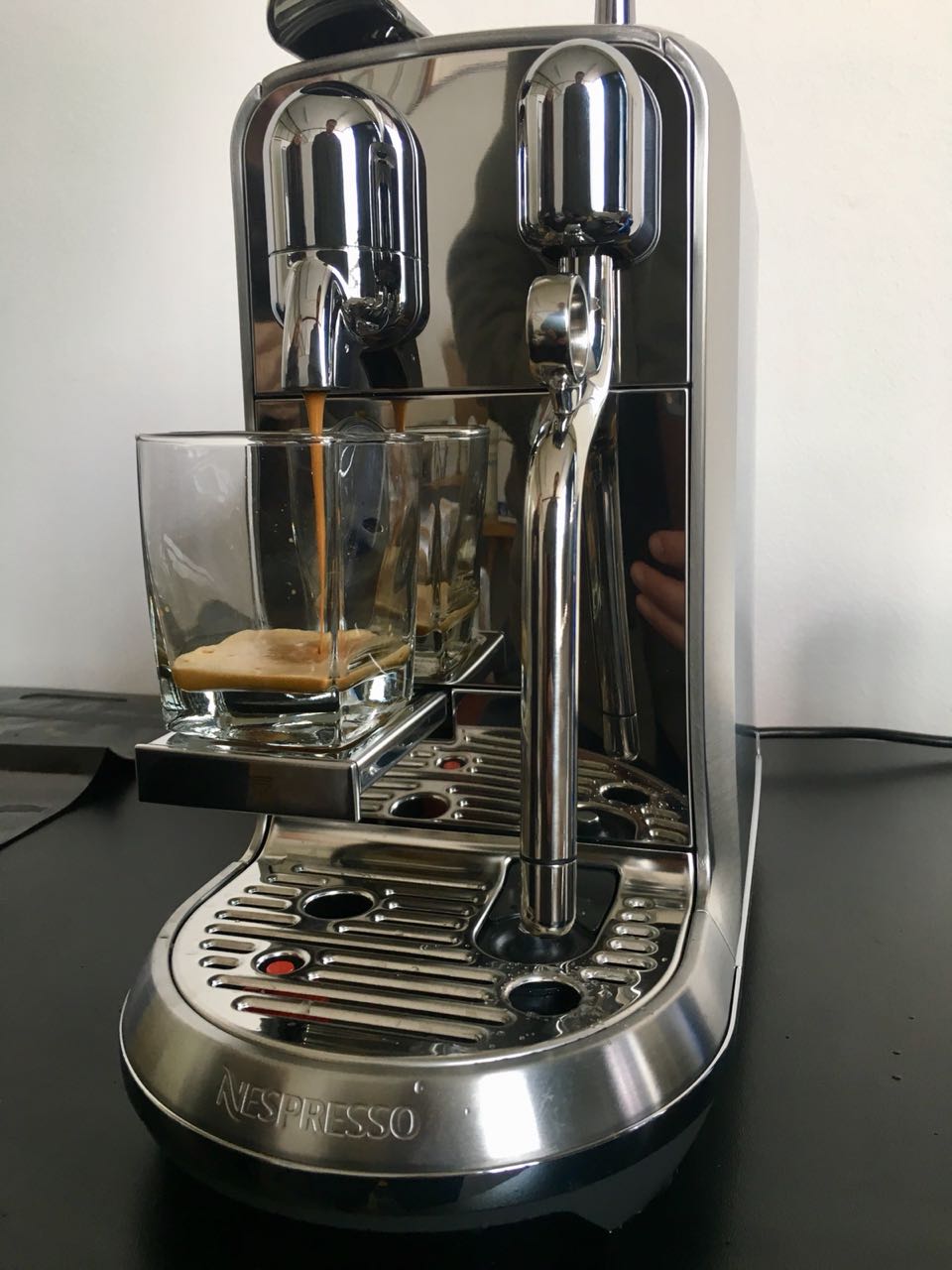 We have to give credit to Nespresso - they are continually innovating and looking at how quickly this coffee market is evolving - and coming up with coffee products to fit those emerging gaps. Case in point? The first thing we noticed as we unboxed the Creatista Plus is that is has a steam wand, and a proper barista milk jug. And not just any steam wand - a Breville steam wand. Nespresso built an entire empire on the fact that at home, work and in small-scale hospitality situations people want a quick, consistent shot of espresso. But now they also want to have control over the variables that make the coffee their coffee and understand that giving the user the ability to attempt latte art because they have perfectly textured milk is a big win.
Want a cortado? You pour the exact amount of steamed milk.
Want a 3 tiered tulip? Well now you can attempt it with the microtextured milk courtesy of the Breville automatic steam-wand and proper barista jug (It's pretty impressive!).
Want your milk at a certain temperature? Adjust the heat on the very smart, simple control panel.
The second thing we noticed is that Nespresso are trying desperately to change the perception of wastage and enviro-push back to their massive global footprint. With this new line of machines, they are including a re-cycling bag for the used aluminum capsules which can be dropped off at local Nespresso centres. There is a lot of media around this, so we won't bore you with the details, but it is a start and we hope that those of you who do use Nespresso will actually make the effort to re-cycle and to take the bags to the appropriate place.
We like this machine a lot. It's a solid and easy to use piece of equipment with the ability to control the variables that takes out the need to have skills and is super efficient for people who don't have a lot of time in the mornings.
Now, we just need to find the right coffee to use with this great piece of hardware.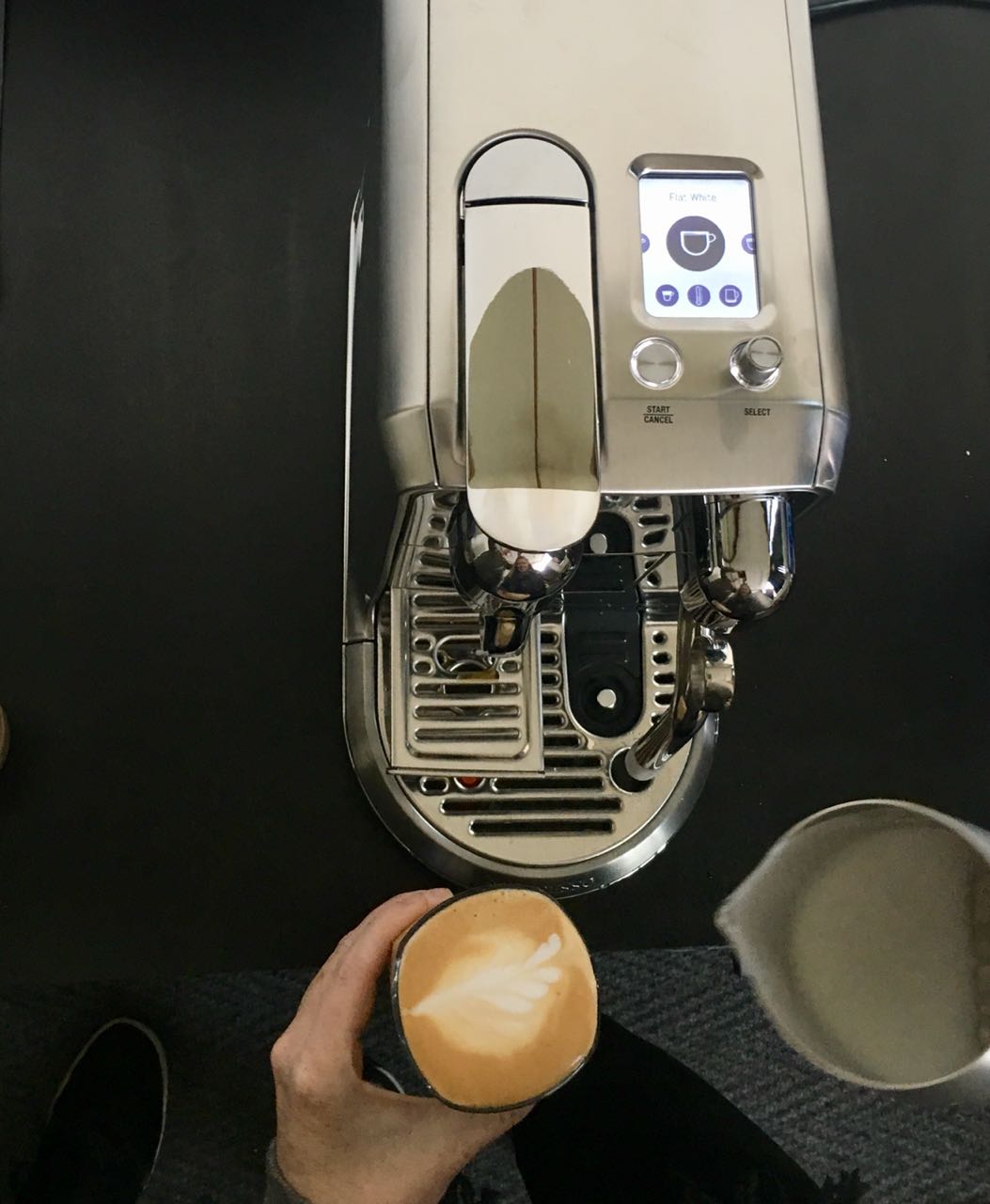 The microtextured foam from the Breville steamwand is pretty damn good, it's just that our latte art needs some work! Make your selection with the dial from the classy interface.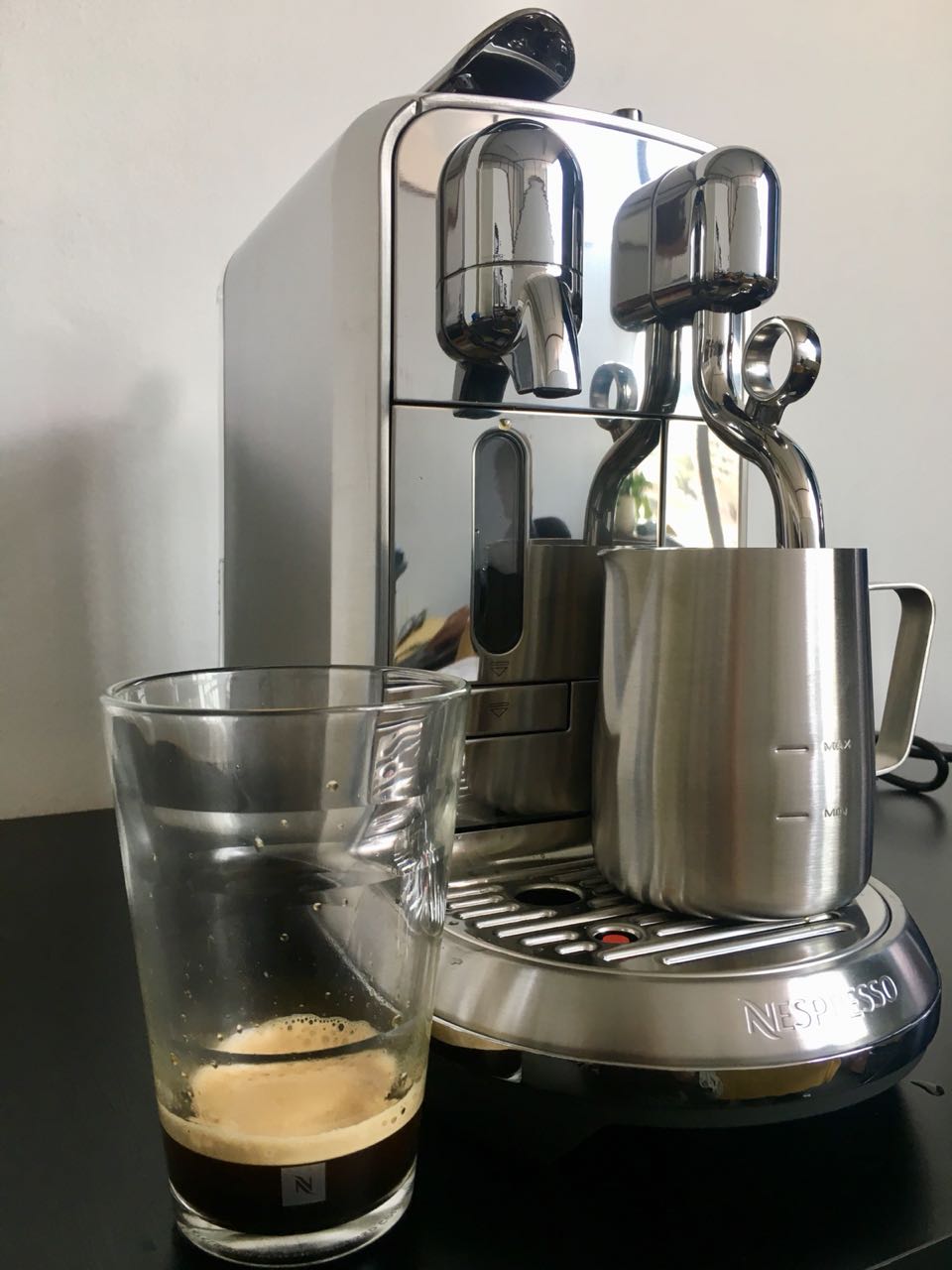 Great crema on the espresso (though this 'flavour' wasn't our favourite!), the automatic steam wand at work.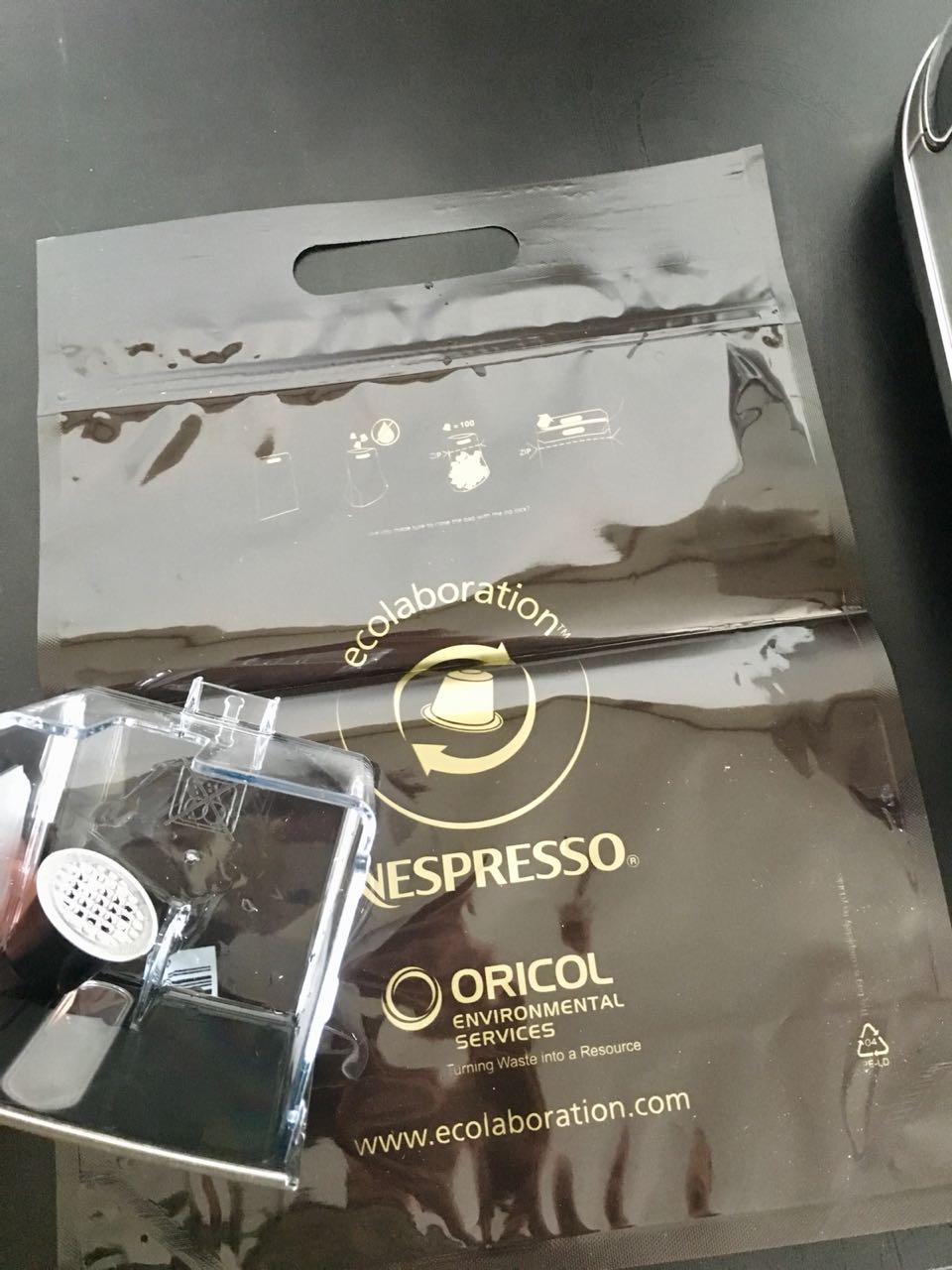 Will this bag make it to a recycling station? We can hope! At least an effort is being made.