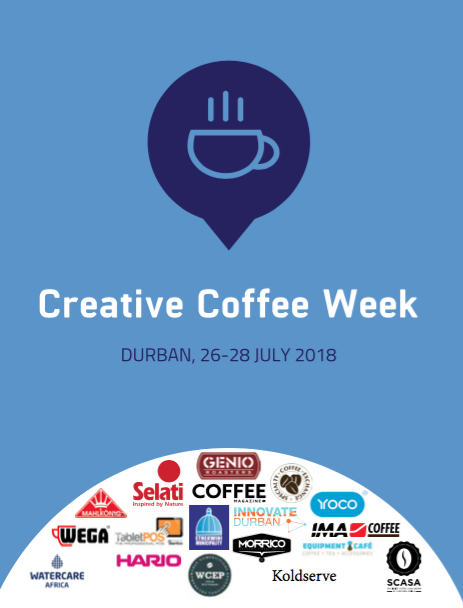 We are thrilled to be hosting Creative Coffee Week in Durban this July! This is an industry focused event where we hope to gather the best and the aspiring to the best together to share, learn and have fun with coffee!
We've got some incredible coffee experts flying in and we've got a wealth of knowledge right here in our own country!
Registration and ticket information will be available in the next couple of weeks.
We will also be holding the inaugural Coffee Magazine Awards presented by Selati Sugar as a culmination of this event to celebrate all the amazing coffee talent in our country.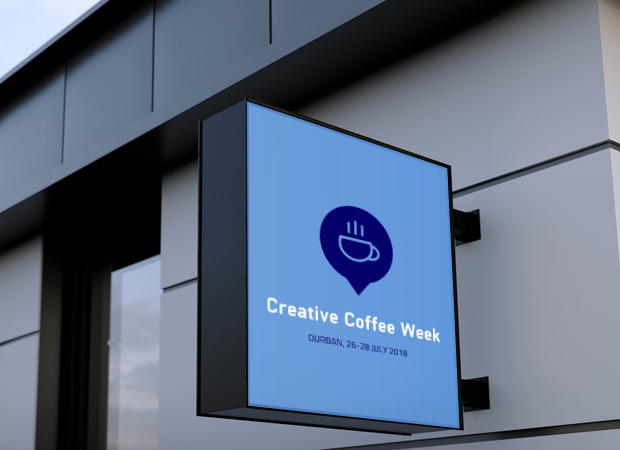 Programme of Events (Subject to Change):
Tues 24th July
9am - 4pm
WCEP Training: Hosted
by Annemarie Tiemes (Netherlands) and Teija Lublinkhof (Finland) -
Venue:
Ciro HQ, Pinetown
Wednesday 25th July
9am - 4pm
WCEP Training: Hosted
by Annemarie Tiemes (Netherlands) and Teija Lublinkhof (Finland) -
Venue:
Ciro HQ, Pinetown
6pm-9pm:
Evening Event: Social Function and
Ibrik Demonstration
by Annemarie Tiemes (Netherlands)
Venue: Lucky Shaker, Umhlanga 6pm
Thursday 26th July:
7am - 12pm: Registration. CCW HQ will be open for Attendees to pick up accreditation & CCW Welcome packs. Complimentary Coffee from Sanremo South Africa- Pumphouse, Durban Promenade.
The HQ will have WiFi, plugpoints and coffee, equipped to work in between workshops if you need.
10am - 12pm: Workshop 1: Barista Focus featuring Alessandro Morrico (Morrico Imports) and Winston Thomas (2 x SA National Barista Champion): Perfect for baristas and for beginners to the coffee industry, gain insight into espresso machines and how to get the best out of them, as well as learn from SA barista champ on what it means to be a competition barista and how coffee can be a career.
12pm - 1pm: Lunch and coffee at Ciao Bella.
1.30pm- 3.pm: Workshop 2: Featuring Maxwell Colonna-Dashwood (UK Barista Champion), Venue: Bond Shed, Point Waterfront
3pm - 4.30pm: Workshop 3: Water for Cafés - going beyond to find the perfect water for your brew. Steve Slark (UK) Chairman, UK Beverage Association. Interactive Panel Discussion including Maxwell Colonna-Dashwood, Winston Thomas, Ben Weiner. Venue: Bond Shed, Point Waterfront.
6pm-10pm: Almond Breeze Breezey Masters (KZN) - A fun, global initiative. Last weekend we crowned a GP Champion, this week see KZN's best pour their hearts out to win a ticket to Melbourne, Australia!
Venue: Skyline Coffee, Gordon Rd, off Florida Road. Beer and Pizza included at event.
Friday 27th July:
Day Two:
7am-12pm: Coffee and at HQ with Sanremo Coffee ZA
9am - 12pm: A Shot in the Dark - Venue: The Bond Shed
An all new multimedia concept, hang out with Lem Butler, 2016 US Barista Champion, Co-owner Black&White Roasters and Ben Wiener, Gold Mountain Coffee, for the morning while playing on the Genio Roaster with Neil Maree. Find out all info here.
10 of the Best Roasters in the country will be in attendance to compete. Interact and engage with cutting edge equipment and coffee professionals.
12pm - 1.30pm: Lunch.
1.30pm- 3pm: Workshop 5: Panel discussion on Flavour through the Supply Chain: How Flavour is effected and can be maximised at each stage of getting coffee to the cup. Lem Butler, Cuth Bland (Bean There), Maxwell Colonna-Dashwood, Nicodemus Nabakwe (Sevenoaks Trading).
Venue: The Bond Shed
3.30pm - 4.30pm: Workshop 6: Panel Discussion: FailFest Sundowners - An opportunity to share your biggest coffee learning lessons Pumphouse HQ, drinks and snacks.
7pm-late: Caffeine Comedown Party: What better way to unwind after a long day of coffee tasting than with a DJ, a bar tab and delicious food! - 031 Distillery, Station Drive.
Saturday 28th July:
OPTION ONE: GREEN COFFEE FOCUS
Beaver Creek Coffee Farm crop to Cup Tour
Meet at CCW HQ by 8am - Bus leaves for Beaver Creek Coffee Farm (1,5hours drive, returns ±3pm)
10am - Crop to Cup Tour - Dylan Cummings
Early Lunch (included in costs)
12pm - 1.30pm: Green Bean Discussion with Ben Wiener, Dylan Cummings, Grant Harrison, Nicodemus Nabakwe. More to be announced.
Arrive back in Durban 4pm.
OPTION TWO: Tools for your Coffee Business
7am - 9am: Coffee at HQ sponsored by Sanremo SA
9am- 10am: Using Technology to improve your Business: Richard McGeorge, Tablet POS . Venue: Bond Shed
10.30 am - 11.30am: Social Media and Marketing for your coffee business with Andy Andersen of manmakecoffee. Very pleased to welcome this SA Instagram phenomenon to the programme!
12pm - 1.30pm: Lunch and coffee at HQ
From 1.30pm - 3.30pm: Bringing you Durban's coffees in one place! Each participating cafe will share something special and some wisdom from their experiences. At CCW HQ.
7pm - 11pm - Creative Coffee Week Gala Dinner and Coffee Magazine Awards 2018, presented by Selati - Ushaka Marine World - Aquarium.
"A banquet under the sea! Enjoy a delicious formal dinner while the fish, sharks, turtles and rays swim around you, as we celebrate the best in the Coffee Industry and honour those who have made significant achievements in 2017/2018.