This week sees the inaugural food and wine exhibition at the Mr Price Pro at La Montagne resort running 2nd, 3rd, 4th July.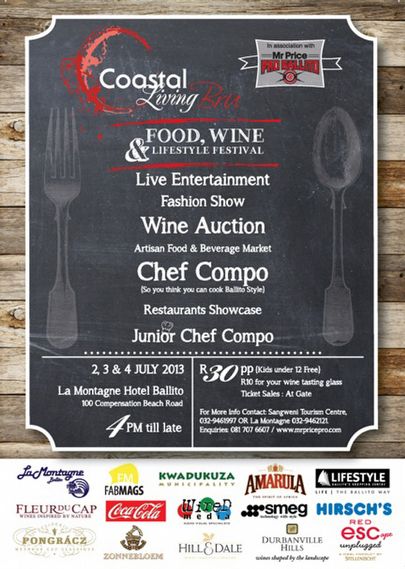 "We are very excited to be expediting the inaugural Coastal Living Bru Food & Wine Lifestyle Festival, and showcasing the best the North Coast region has to offer in the way of local produce and fine cuisine. Our programme is bursting with an assortment of activities that will tanalise the taste buds and promote South African artestry to its best."
KwaDukuza municipality events co-ordinator, Collette Bundy
There is going to a lot going on, with a packed schedule of deliciousness planned across the three days, but we are especially excited about the coffee section!
We will be there to show you the wonders of coffee! Find out about different methods of brewing coffee, sign up to receive a quarterly edition of
TheCoffeeMag,
download the
Discover Great Coffee App
, hear about our Discover Great Coffee Club. There will be demonstrators showing off home espresso machines from De Longhi.
There will be baristas on hand to pour latte art and tell you their special tips and tricks for making the best coffee. KZN Barista Champ 2012 Craig Sampson will be there, bringing with him some of his best Lavazza coffee. The boys from Colombo Coffee and Tea are getting involved (rated Cafe Society Number 1) and Rory from Bean Green Coffee will also be there. We're even getting the surfers involved!
There will be fun caffeinated competitions running and coffee beans up for grabs.
So come find the coffee festival for a cup of coffee on us, and a chat that will change the way you think about coffee!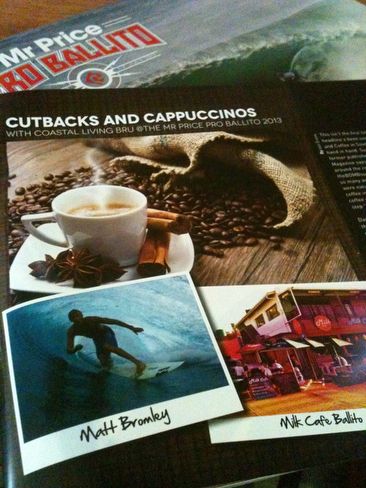 We can't wait to see you there between 3pm and 9pm each evening! For more information on the Coastal Living Bru event,
click here!
---