Three new Western Cape Barista SCASA Coffee Competition Champions were named today at the Cape Town Good Food & Wine Show, after 4 days of grueling competition in front of an expectant crowd.
David Coleman, the self-proclaimed dark horse of the competition, from Ours Café in Kalk Bay won the main Barista Championship title. Head judge Alessandro Morricco said, "He's still a bushman and he needs a shave, but he embodies all the best of what specialty coffee should be. He really cares about coffee and he was the best man on the day."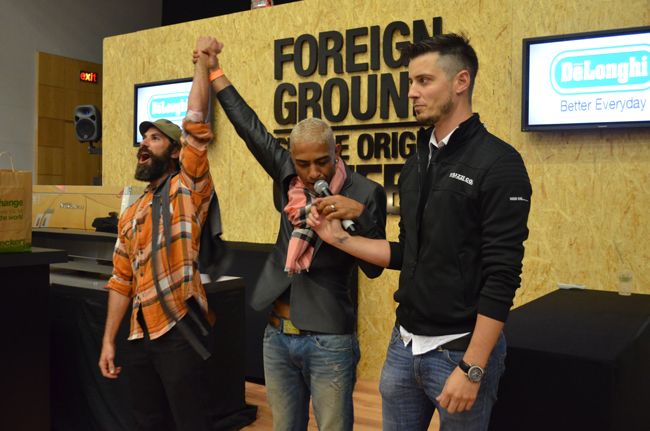 The announcement was met with jubilation!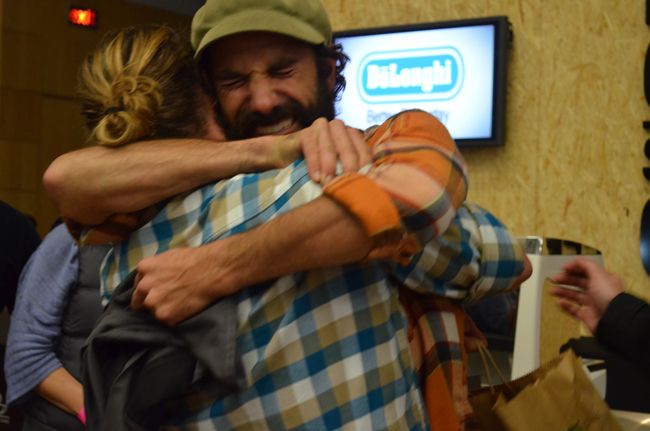 This is a tight knit community and all the baristas were extremely happy for their champion. It was emotional!
Tyrone Bester from Global Coffee won the Cup Tasters title. He and Charlie Pass also of Global Coffee made it through to the Cup Tasters final.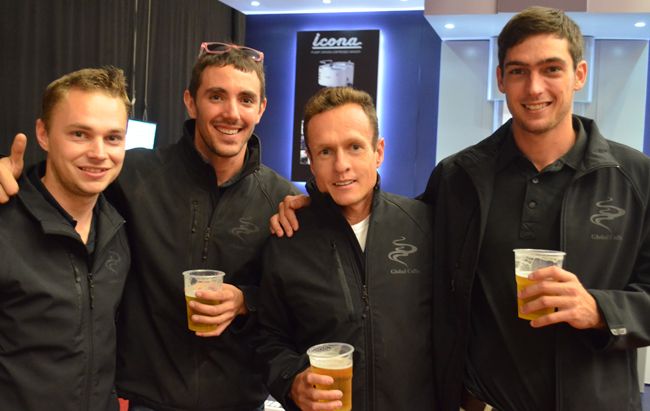 Tyrone, Wesley, Oli and Charlie of Global Coffee, celebrating their colleague's victory with a well deserved beer.
Luyolo from Hazz Café (Stellenbosch) won the Latte Art title, after wowing the judges with his perfectly identical and beautiful caffeinated artworks, seen below.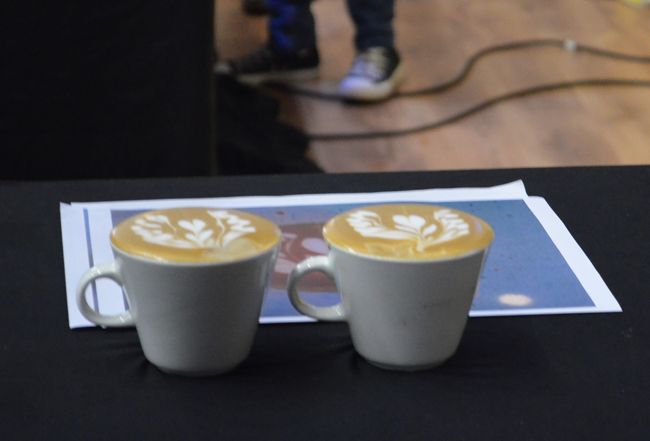 The top 6 of the barista, top 2 cup tasters and top 2 Latte Art finalists from this Western Cape competition, advance to the National Finals to be held in Johannesburg in September to compete against the rest of the Regional finalist for the National Barista Championship title. The winner of the National Title competes at the World Title event in Italy in 2014.
Meet the Top 6 Baristas here, just after giving their all in their final performance:
Bilbo Steyn was awarded Best Cappuccino and Best Technical during the First Round. Rodreck Nzirainegwe won Best Espresso, Best Signature and Best Overall from Round 1.
A big thank you to all the judges who gave of their time to taste hundreds of coffees and score these baristi, so that they can pursue their dreams.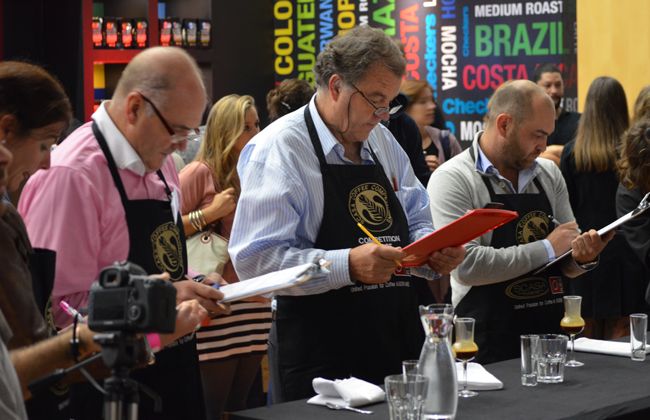 Special mention must be made of Gerald Charles who stepped up to the plate and worked logistical miracles to keep the competition running smoothly and supported each barista through their journey with care and consideration. Thank you Gerald! You are a legend!