Coffee Magazine is thrilled to announce that A Shot in the Dark presented by Genio Roasters is back for its fourth consecutive year!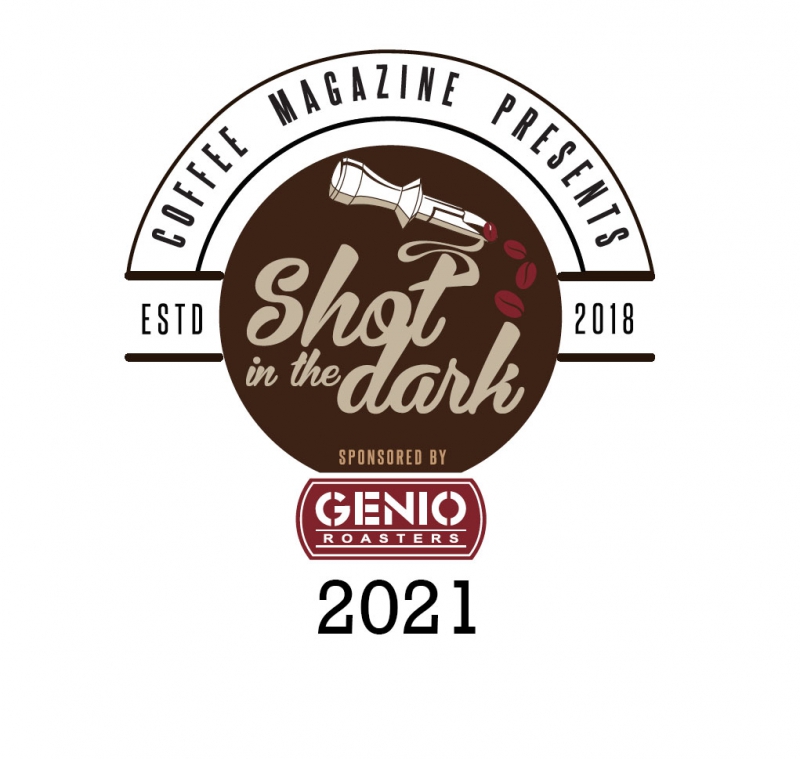 Started in 2018 with just 12 roasters, the competition has grown year on year and has become the platform for SA's Roasting Community to compete, share knowledge, learn and fraternize in a fun and relevant competition.
---
Entries are now open!
Just fill in the form below, pay your entry fee and you're in!
---
How does it work?
There are 2 Rounds - In the first round, each competitor receives the competition coffee (you can choose between 10, 20 or 40kg of coffee), which is always a very high scoring speciality green coffee, roasts the coffee in their own roastery and submits 500g to the judges for scoring. The Preliminary Round coffee is once again provided by the wonderful team at Sevenoaks Trading. The coffees are cupped by a panel of judges and scored according to the ASITD scoresheet. The first round of judging happens at the Coffee Lab at Sevenoaks Trading JHB offices. The top ten competitors then move through to the FINALS Round where we provide a new coffee, plus introduce a Blending Challenge for espresso beverages.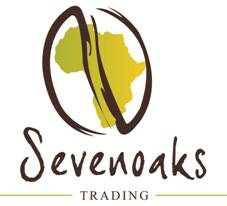 What is the competition timeline?
Our cut off for entries will be FRIDAY 5th of March 2021. We wanted to give people a chance to budget for it. However there will be a limit on entries (60 competitors), and this will work on a first come first served basis.
The actual competition coffees (i.e. Preliminary Round) will be sent out at the beginning of May when the freshest of the fresh crop arrives in SA. Sevenoaks is working hard to bring in something extra special. In between the entries closing and then, we will be doing an exclusive virtual cupping for entrants to hone their cupping skills and pick the judges brains before they receive the competition coffee.
Do I need to be a commercial roaster?
No. Anyone can enter A Shot in the Dark. The point of a Shot in the Dark is to create a platform for anyone interested in coffee roasting to compete within an inclusive and knowledgeable group of coffee roasters. Yes, there is a Top Ten and a FINALS Round, but the feedback from judges, the opportunity to get your hands on a very special coffee and to get your name know, to interact with many significant Roasters in SA is a great opportunity. Many home roasters have entered and thoroughly enjoyed the competition!
What is the benefit of taking part?
Significant prizes are up for grabs! Origin Trips, Green Coffee, Equipment and other cool prizes. Past Winners include Truth Coffee, Bean There, Bottomless Blessings and Father Coffee. Join the ranks of some of the best!
Each competitor receives a special "ASITD competition pack" which includes merchandise and a sticker roll for your competition coffee - this means, that while you submit 500g to the judges, any coffee leftover, you can sell with your special ASITD sticker on your coffee bags as a Limited Edition offering at a premium price.
Exposure in The Coffee Magazine and on the Coffee magazine digital and social media platforms.
Access to special online "competitor cuppings" with Genio and Sevenoaks.
Access to special Genio exclusive content and online workshops to improve your roasting game!
Inclusion into a knowledgeable and nurturing community of passionate roasters.
Big media exposure for the Top Ten - These all get extra media and one -on -one interviews with Coffee Magazine.
A chance to attend Creative Coffee Week - set for the first week in June, but COVID-depending, may move online.
---
Watch this video to see how the competition ran in 2019 :
Check out this link for all the ASITD 2020 action - a fully ONLINE version of the competition took place - and it was so much fun!
https://www.coffeemagazine.co.za/blog/18/5960/winners-a-shot-in-the-dark-2020-comes-to-a-celebratory-end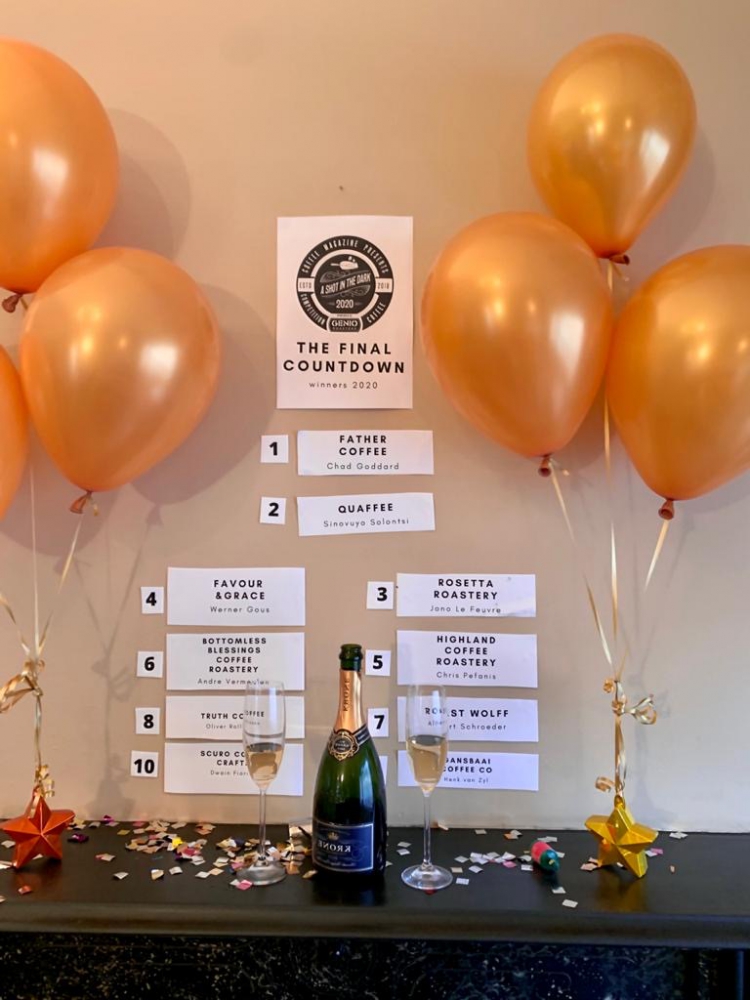 If you have any other queries please feel free to email Mel or Iain from Coffee Magazine!
A Shot in the Dark is proudly brought to you by the following Sponsors: