Home of the Bean has recently opened their new cafe in the bustling precinct of Maboneng. They have been nominated in 2 categories: Emerging Entrepreneur of the Year presented by FNB and Best New Cafe presented by Red Espresso.
Lemogang aka Leroy is not only one of the best dressed people in coffee but an inspiring entrepreneur!
"I'd like to say thank you for nominating us as a team, as we are a collective. This will provide inspiration for those who want to take part in the coffee world, especially because my goal is to inspire others!"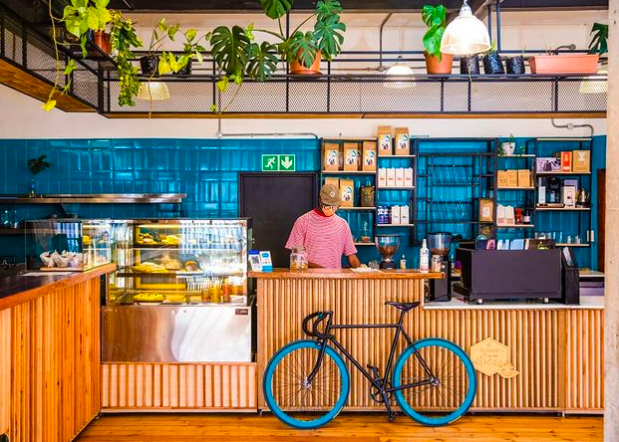 "It is important for places like ours in Maboneng to be nominated in Best New Cafe category. We want people to learn, share and connect and we have found the perfect location to do this. Our space is intimate, minimal and sophisticated. Our furniture was hand selected by local award-winning design duo Houtlander. Oh and yes we have wifi."