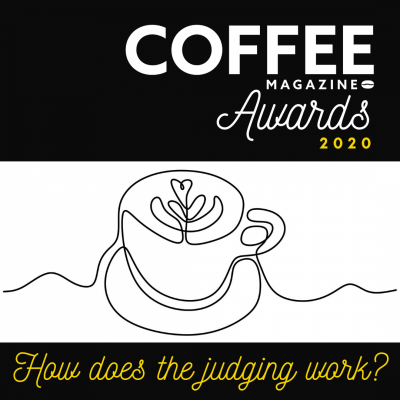 We have been overwhelmed by the response to this year's Coffee Magazine Award nominations. It is so exciting to celebrate the hard work and dedication these businesses and people that have a daily impact on our lives through coffee.
Questions have been asked about how you, the loving fans of these amazing coffee establishments, can get involved and impact the winners.
When we began three years ago we made a commitment to grow this platform with the community. So the judging panel continues to grow as past winners put their voices forward to nominate their peers. This year we will also invite a few new judges to the panel to decide on the winners.
But the public must be heard! So last year we created a Reader's Choice section for just this purpose. This means YOU can nominate your favourite coffee places and people.
They don't have to come from the list of Nominees, they can from anywhere and they can be anyone. We want to know who makes your coffee experience special on the daily! Show your love for your local spot when they need it the most. We'll compile a short list from your nominations mid-August and then your votes will be of utmost importance to the cafes and baristas you have chosen.
You can also win a fantastic hamper from our sponsors for getting involved!
If you have any questions, please feel free to email us. We always love to hear from you.
Once again a huge thanks to our sponsors who have put their weight behind this and will be providing some amazing prizes for the winners. We normally don't do prizes and it's not to say this will be a trend, but in the times we're facing and without being able to celebrate at an event together, the sponsors have generously offered some products that will really help to support the businesses and people that will receive the prestige of these Awards.