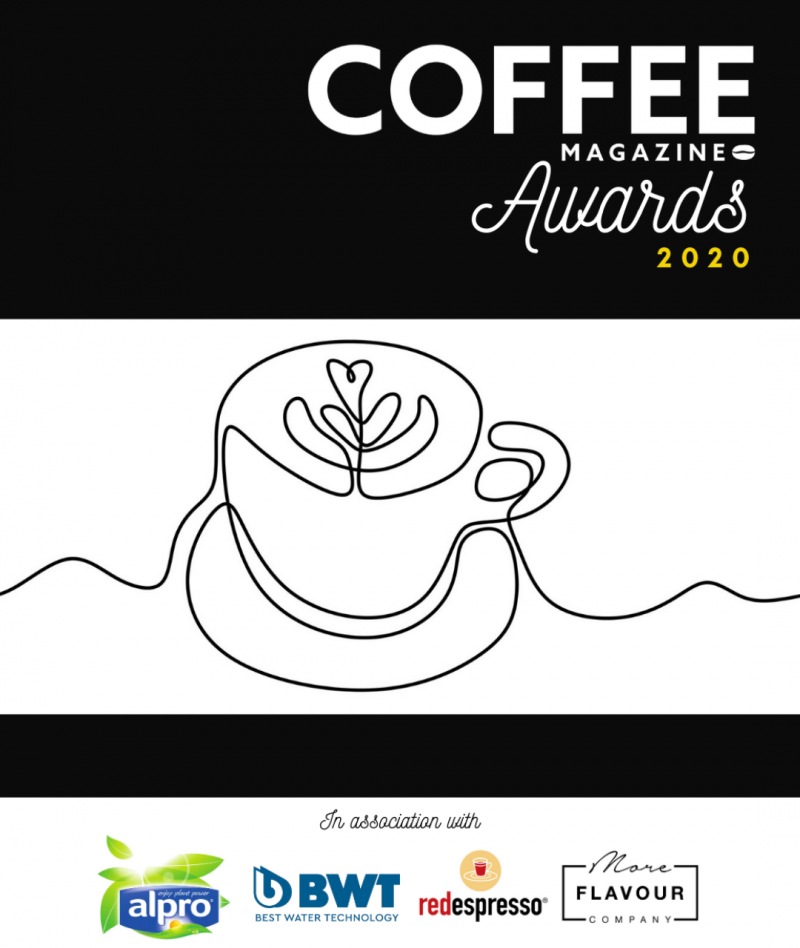 This is an opportunity to uplift people in a time when circumstances are really challenging. Let's provide the optimism and hope that is so needed right now. You may notice we have added a couple new categories in that spirit. Thank you to our growing panel of judges (made up of past winners) for taking the time to contribute to recognising excellence in the coffee industry. So many amazing coffee places and people out there, it's difficult to narrow it down, but here they are...
Congratulations to our 2020 Coffee Magazine Award Nominees
---
Dedication to Education
This award is handed out to the person or company who has dedicated their time and passion to coffee education above and beyond their job descriptions.
Previous recipients: Lani Snyman, David Bassett
Imile De Villiers, Ground Up Academy
Pete Howie, Seattle Coffee Company
Lovejoy Chirambasukwa, Craft Coffee
Shaun Aupiais, Red Band Barista Academy
Nicodemus Nabakwe, Sevenoaks Trading
---
Excellence in Coffee
This Coffee Professional strives for and achieves excellence in their chosen area of the Coffee Value Stream. They are innovative, are recognized as a leadership figure in their field and are constantly inspiring others around them.
Previous Recipients: Jono Robinson, Cuth Bland
Renato Correia, EspressoLab Microroasters
Warren Machanik, Quaffee
Jono Le Feuvre, Rosetta Roastery
Sarah Schach, WM Cahn
Charles Denison, Cultivar Coffee
Percy Chikwira, InFood Coffee
Abbey Berman, Seattle Coffee Co
Jorge Kimbangla, Origin Coffee Roasting
---
Best Cafe Design
The spaces created for coffee add equally to the experience of enjoying that coffee. We are looking for the most beautifully designed spaces in SA!
Previous recipients: Big Dog Cafe, Franschhoek, Pauline's CT
Holiday Coffee, Port Elizabeth
Against the Grain, Bokaap, CT
The Barn Owl, KZN Midlands
Bean There, 44 Stanley
Legado Coffee, Stellenbosch
---
Best New Cafe presented by Red Espresso
Café's are meeting places, they are spaces of community, business meetings, collaborations and first dates. We see new Café's opening every month and the standard is increasing year on year – from better equipment, higher quality beverages, better service, to choice of design and outfitting, to creative seating, flow and ambience. Great toilets and bathrooms, and a fitting menu. Most of all though the criteria for this was based on the Café that opened in the last 12-24 months that has created something special where before there was nothing.
Previous recipients: Dear Maria (JHB), Holiday Coffee (PE)
Against the Grain, Bokaap, Cape Town
Gapp Cafe, George
Shoots and Leaves, Umhlanga, Durban
Bluebird Espresso Bar, Karkloof, KZN
Coffee Box, Pietermaritzburg
---
Best New Roastery
This category seeks to recognize Roasteries that have opened in the recent past and are gaining reputations as up and coming in the South African scene.
Previous recipients: Thirdspace (JHB) Bluebird Coffee Roasters (KZN)
Roast Wolff, Somerset West
Scuro Coffee Craft, Port Elizabeth
Favour & Grace, Vanderbjilpark
Faba Roastery, Bloemfontein
MiRoast, Port Elizabeth
Clay Pigeon Trading, Cape Town
---
Township Coffee Award
This new category recognizes individuals and businesses who are making great strides in creating new coffee culture within their communities.
Siki's Koffee Kafe, Khayelitsha
Thumbuni Coffee, Mamelodi
Barista Cup, Cape Town
Mo's Bakery, Mamelodi
Department of Coffee, Khayelitsha
---
Best Alternative Brewing Experience
Aeropress, Chemex, Siphon or V60 pour-over to name a few!
Previous recipients: EspressoLab Microroasters (Cape Town), Origin Coffee Roasters (Cape Town)
Coco Safar, Seapoint, Cape Town
Starbucks Reserve, Rosebank, JHB
Mastertons Coffee & Tea Specialists, Port Elizabeth
Espresso Lab Microroasters, Cape Town
Travel Designer - Cape Town
---
Barista Trainer of the Year
These nominees are the very best Barista Trainers in the land. They teach and inspire, they train and they serve. They impart wisdom learned from thousands of hours behind the espresso machine and their subject matter is technique, science, aesthetic and service.
Previous Recipients: Johnson Sehoro, Belinda Flynn
Christopher Abrahams, Ciro Beverage Solutions
Stevo Kühn, Urban Brew Coffee
Winston Thomas, Winston Douglas Coffee
Philisile Ndabe, Ciro Beverage Solutions
Khulekani Mpala, Wiesenhof
Wency Masawi, Tanaka Coffee
---
Coffee Team of the Year
The Coffee Team of the Year award recognizes that it is people that make a coffee company great – From the Owners who create a happy, respectful and creative ethos, to the staff who live the brand daily. The successful team is one in which all the people in the space from the lowest to the highest uphold the same values and consistently serve with excellence and are rewarded well for doing so.
Previous Recipient: Bean There Coffee Company (Winner 2018 & 2019)
Rosetta Roastery, Cape Town
Sevenoaks Trading, JHB & Cape Town
Vintage Coffee, Pretoria
Coffeeberry Cafe, Pietermaritzburg
Bean There Coffee Company, JHB and Cape Town
InFood, Jeffreys Bay
Lineage Coffee, Hillcrest
---
Cafe of the Year
This award goes to the establishment that has consistently created an amazing cafe experience for its patrons, serves great coffee and food, with excellent service, has great ambience, design and most importantly, a loyal community of patrons.
Previous recipients: Truth Coffee, Thirdspace
The Barn Owl, KZN Midlands
Brik Cafe, JHB
Coco Safar, Cape Town
Thirdspace, JHB
Naked, JHB
Afroboer, Pretoria
Origin Coffee Roasting, Cape Town
---

Roastery of the Year
The nominees in this category are the Roasteries in South Africa that have forged the path for speciality coffee in SA. They continue to push the boundaries of coffee roasting by sourcing the best coffees, investing in the latest technology, by collaborating, sharing and engaging with the global roasting community, by educating, informing and inspiring their customers – wholesale and retail and finally, by putting the highest quality coffee into the market that can make South Africa stand amongst the best coffee roasters in the world.
Previous recipient: Rosetta Roastery (2018 & 2019 winner)
Father Coffee
Rock n Roller Coffee Culture
Rosetta Roastery
Brothers Coffee
Bluebird Coffee Roastery
EspressoLab Microroastery
Truth Coffee
---
Barista of the Year
Barista of the Year is not limited to competitive coffee competitions but is the barista all-rounder. He/she is the barista who epitomizes what it means to understand, to respect and to serve amazing coffee experiences. They are masters of extraction, technique and technical understanding, but most of all they cherish that it's not just about the coffee served, but in the serving. We have also updated this category so that the nominees are all individuals who work the bar daily, the people who make every day better and basically make our world go round.
Previous Recipients: Winston Thomas, Simnikiwe Mkhize
Sharon Muto, Rosetta Roastery
Narsh Mshwewe, Pauline's
Kgune Dlamini, Lineage Coffee
Nombuso Ntisnani, Coffeeberry
Ndumiso Ndumeyane, Fabrica Cafe
Simnikiwe Mkhize, Rosetta Roastery
Ndumiso Qolintaba, Vineyard Hotel
---
Go check out our Reader's Choice Nominations page. Nominate your favourite coffee people and places and you can win too.
Thank you to our sponsors for helping to support the coffee industry through these Awards.