We caught up with Jeff Stopforth, South African National Latte Art Champion, after he competed in the World Latte Art Championship stage on 23rd June 2022 in Milan.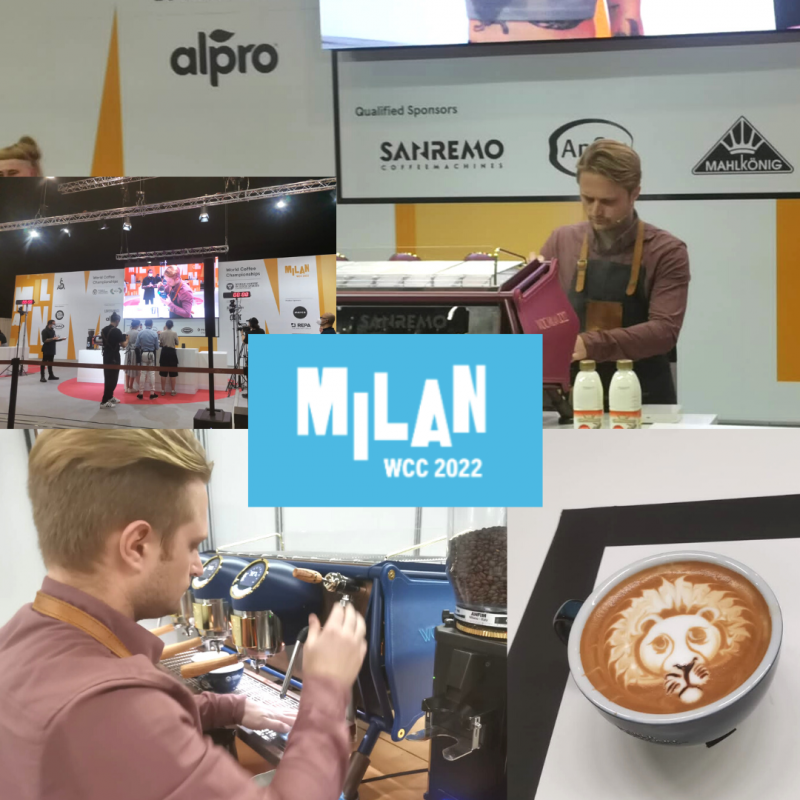 "It's been such an amazing experience, Italy is such a beautiful place.
Being on the world stage was an amazing feeling . Was very similar to Nationals but obviously bigger crowd and having to use a microphone so that added to the nerves.
I was confident in what I was going to pour and I ended up being happy with what I produced.
Even though I hit a few rough patches in my speech i think it went smoothly. One thing that I have learnt is that these guys have practiced a LOT.
It was awesome to see how serious these competitors were about latte art.
This experience has taught me to take the competition a lot more seriously and treat every set like a World Champ set either just practicing or taking part in the competitions in SA.

I didn't watch any of the competitors on stage before my set because I didn't want to psych myself out, but i got to speak to a ex-World Champ, Umpaul and a couple other competitors and got a lot of tips to improve my latte art. Not only did I meet some of the best latte artists in the world but I made a ton of new friends and that's what made the experience."
---
From World Coffee Events: The Top 12 have been announced!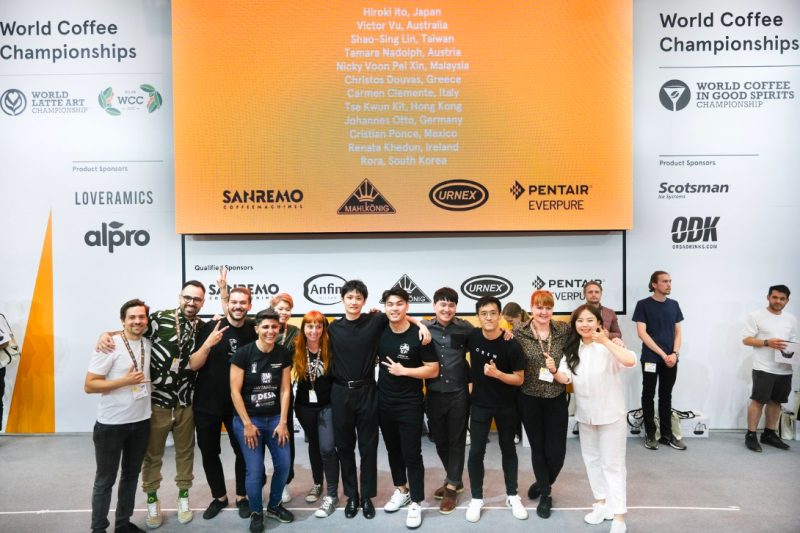 It's been an exciting first day here at World of Coffee Milan, with 27 competitors taking to the stage in Round One of the World Latte Art Championship (WLAC). Congratulations to the competitors progressing to the World Latte Art Championship Semi-Finals:
In no particular order: