71 Zenith Road, Umhlanga
Open 7am-3pm Mon to Friday, Sat & public hols 8am-12pm. Closed Sundays
---
The Apogee Team, Nokwanda, Sbu and Jane
~APOGEE, noun. Point in orbit farthest from the earth; most distant or highest point~
Jane Button started Apogee Cafe in March after an opportunity presented itself at an apartment building designed as AirBnB residences in Umhlanga.
The building is called Space Apartments and it's on Zenith Road, so Jane took to finding an astrological name that suited the neighbourhood! Apogee Cafe was born.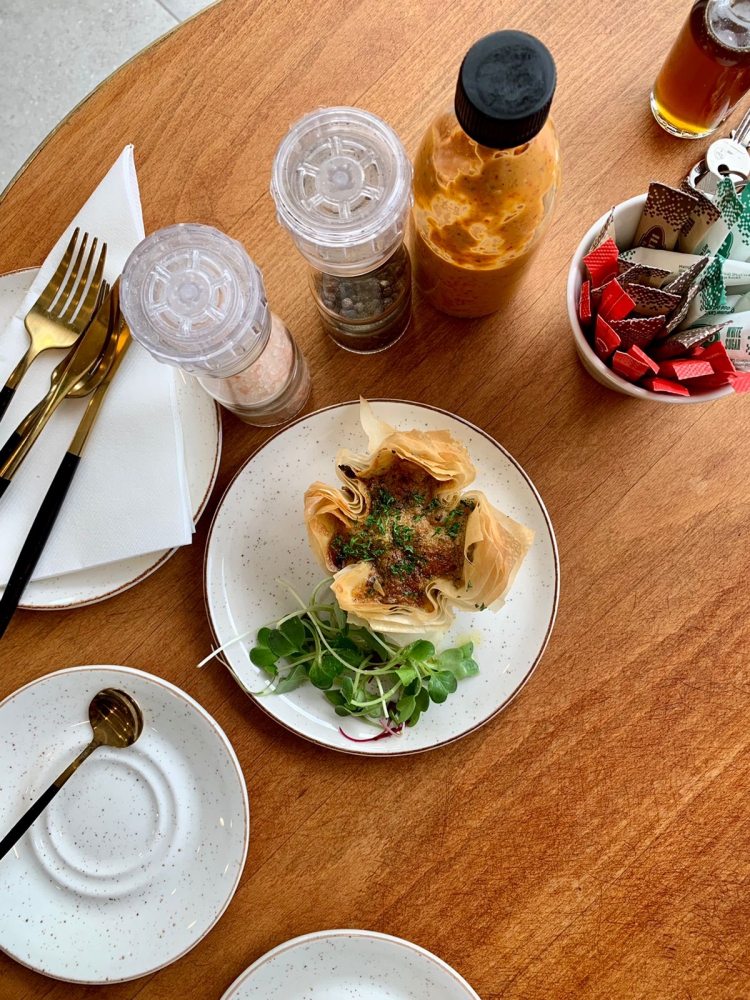 Jane originally from KZN, returned from a fine dining chef career in Cape Town when lockdown hit. She started Zest, making delicious jams and sourdough goods. And from the cauliflower filled phyllo pastry we sampled, the girl has flavour skills!!!
Sbu and Nokwanda are both baristas and Jane is teaching them the ropes in the kitchen as well. They're serving up The Friendly Blend by Bluebird Coffee Roastery and it was made with aplomb by Sbu.
When asked what her favourite part of starting her own cafe has been as opposed to being in a fine dining kitchen, Jane replied: "The freedom to make whatever I want! And also just seeing happy people. Getting the opportunity to chat to people and get to know them, watch them becoming regulars, it's very rewarding!"
Wonderful experience all round!