Shop 1 Franschhoek Square Huguenot Street, Franschhoek
---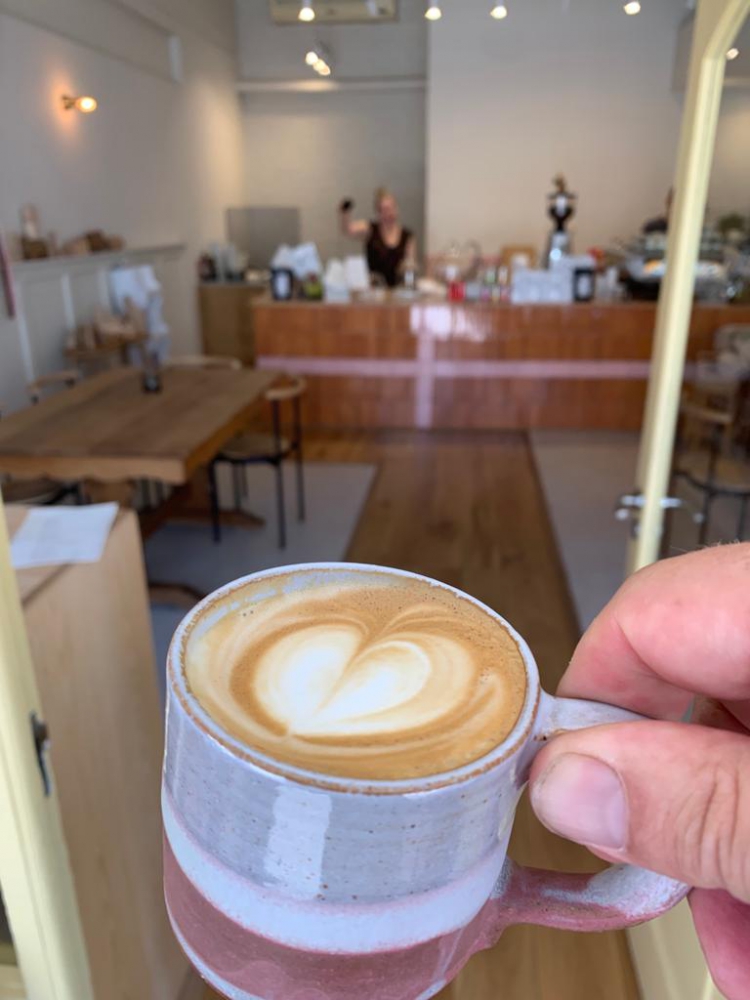 Oh how we love to stumble upon little cafe gems! En route to an upcoming Issue 40 feature in the Cedarberg, Get Lost Coffee in Franschhoek made its way on to the radar.
We were lucky enough to meet Darren and Eliisa Graney and their charming dachshund, Pea who started the cafe a mere 5 months ago. We were treated to delicious EspressoLab coffees made on a gorgeous Kees van der Westen espresso machine. What a tasty experience!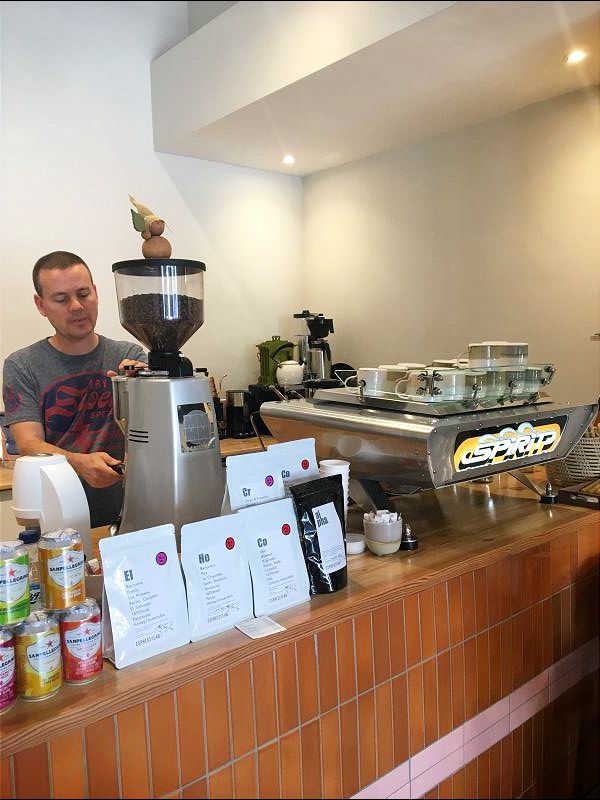 "We've travelled all over the US over the past 17 years and developed a huge love for really, really good coffee. Spent hours tracking down what we felt was the perfect cup in whichever city we were visiting. When Covid happened and we we had to close our previous business, Eliisa spent months honing her baking talents and when we managed to acquire a (nearly) brand new KvdW machine on which Darren could acquire his barista skills, it was a no-brainer that we were going to open our own coffee space in our hometown, Franschhoek and introduce Espresso Lab coffee to our beautiful winelands village."
The space is beautifully decorated and there is so much attention to detail. The ceramics by Louise Jennings are a delight to drink from. The cheese scone was melt in your mouth good.
So when next you're weekending in the winelands or about to hop on the wine tram, get a coffee for your wanderings and say hi to Pea and the Graney's!