Bringing beautifully roasted coffee to Paarl, Monarch Coffee Cartel, born during lockdown and with aspirations of being one of the best, this is a roastery to watch!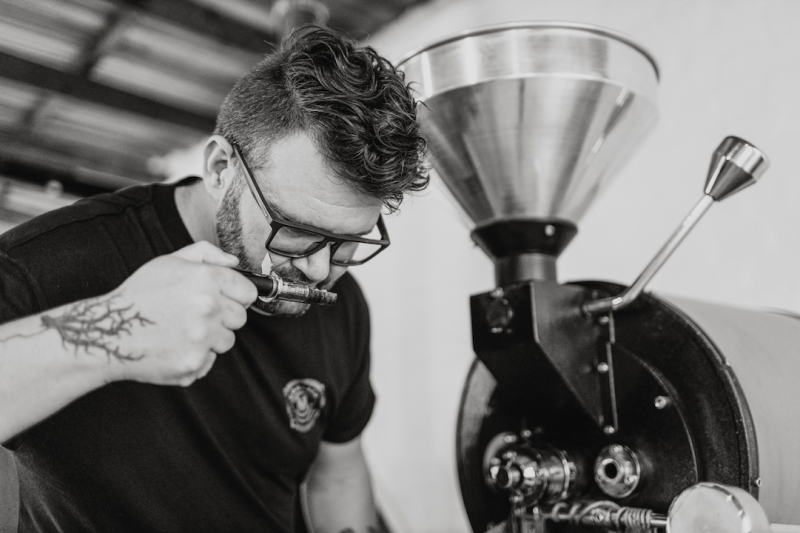 Monarch Coffee Cartel, the name oozes swagger! Tell us about the team who are behind this new coffee roastery please?
We are a vibrant and diverse team - each with his/her own speciality and an obsessive love for good coffee.
Our Owner/Founder, Anelma le Roux has been in the hospitality industry for over 15 years and has always wanted to start a coffee roastery with a bit of a twist.
The main focus of the roastery is on the quality of our roasting - we blend and we taste…repeat…
Our blends do not only taste amazing, but are packaged in a more sustainable way.
Anelma has always been on the lookout for that perfect coffee enthusiast that shares the same coffee values as she does, This is how Shaun Dames got introduced into the Monarch Family.
Shaun is the man behind the roasting, blending and sourcing of our coffee. He has a long history in the coffee industry and has learned from the best in this field.
Alex-Deene Howard, our social media and marketing queen makes sure we are on trend with all that we offer.
Last but not least, our financial genius, the man that keeps the team together, SJ Engelbrecht helps steer our business and brand in the right direction.
We are excited to see our Monarch team grow and look forward to the future!
How did you find your way into coffee and how did Monarch begin?
In 2020 when the world came to a halt.. Anelma did not! It was at this time that she knew she wanted to make her passion come alive and use the downtime to work towards this dream.
Using the knowledge she had of the industry Anelma put together a sustainable business model and bought her own roaster in 2021.
Anelma knew from the start she wanted to build something big. She wanted to be a bit different and with this idea in mind made a decision to put her focus on becoming one of the best roastery's out there.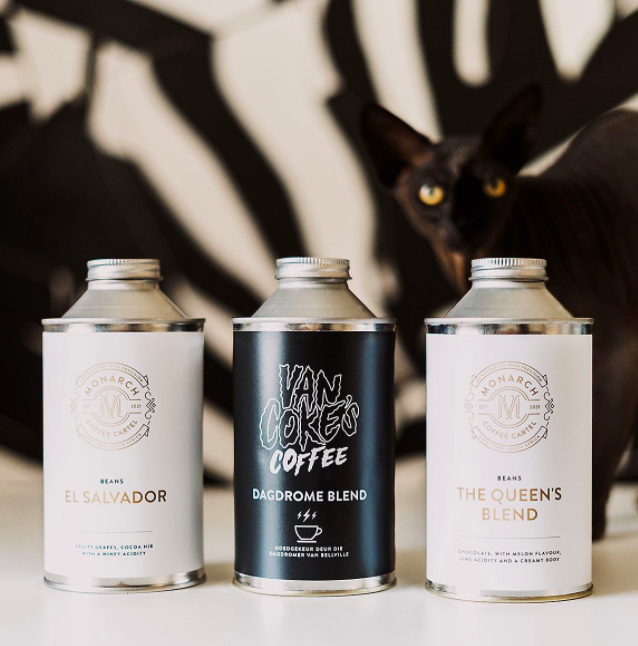 You have put a big emphasis on your branding and packaging, can you give our readers some insight into the Tin Revolution?
Anelma felt a big emphasis was needed on the Monarch packaging - our aim is to deliver our coffee in a more sustainable and eco-friendly way and therefore in the process of planning Monarch, Anelma searched for something that could be reused and refilled without having a negative impact on the environment.
She came across a stainless steel tin that is a 100% airtight and would be able to store coffee and could be reused time and time again, thus the Monarch Tin Revolution was created. This is currently our number one choice of packaging our coffee. Our aim is for our clients to order refills instead of buying new bags every time their coffee needs refilling.
Our refill bags are also a 100% biodegradable.
The tins look fantastic, are a fun way of storing coffee, are convenient when traveling and 100% reusable. The idea of our packaging enables each one us to take a small step to looking after our environment and leave greener footprint behind. Sip by sip we try and leave our mark and live the best lives we can!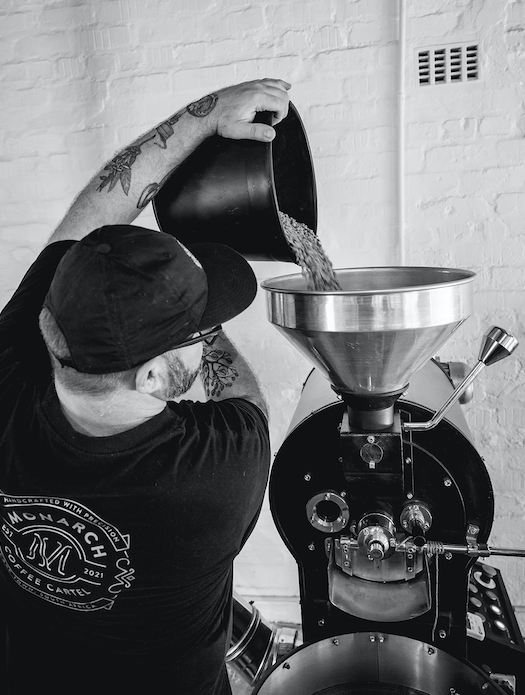 Tell us about your roaster (Both the machine and the man (where'd he learn those skills?!!) :)
The Monarch Roaster - a 5kg Has Garanti has exceptional artisanal qualities.
As Monarch's own passionate coffee connoisseur and roaster Shaun Dames, with years of self-taught skills plus many years in the coffee industry, lives day by day doing what he loves best.
Passion and Consistency is the key to the break-through Shaun would always like to say. Not only does he teach, but learns every-day, and not only does he love the taste of coffee, it runs in his veins!
Coffee is his art and our roastery, his canvas – he is creative with his blends and unique with his tastes. His knowledge of coffee is outstanding and amazes us continually.
" A coffee should always taste this good " Shaun loves to say.
Where can our readers find you?
Our Monarch roastery is located at 501 on Main Road, Paarl – you can also find all of our coffee's available online at www.monarchcoffeecartel.co.za
Instagram : @monarchcoffeecartel
Facebook : Monarch Coffee Cartel
Roastery's trading hours: 07:30am-16:00pm