All images used with permission from The Ladder on Instagram, give them a follow for beautiful pics and tips on up and coming local artists!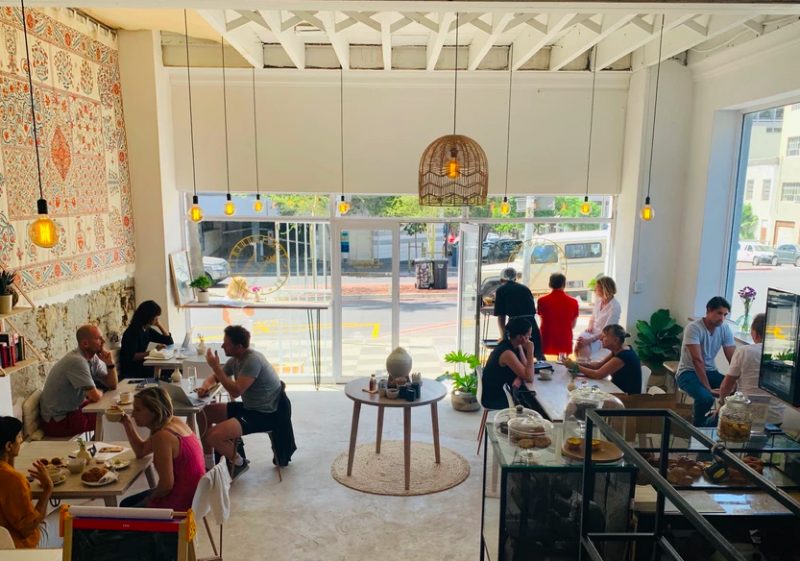 Who are the humans behind The Ladder? And how did this beautiful space become a reality?
The Ladder was founded by husband and wife duo, Nicholas and Anastasia Esterhuizen, who are both artists. Our story started with the cute little building on 136 Bree street, which caught our immediate attention and later on became a perfect home for our cafe and an art centre. We started slow, selling just coffees and pastries and after a lockdown (when we operated as a deli, selling locally sourced goods) organically developed into a neighborhood cafe, offering breakfast and lunch. The Ladder always was about art and creativity so we offer various creative weekday evening workshops as well as morning and afternoon weekend classes.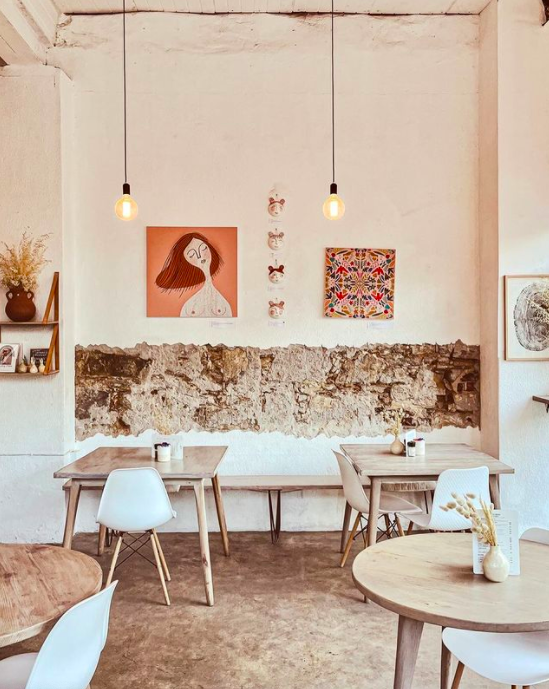 How do you curate the amazing artists that feature on your walls?
Our goal as a creative space is to give local emerging artists a chance to exhibit and meet with their audience . Anastasia, who is responsible for the artistic part of our business, is always on a look out for interesting and original art and we mainly find our exhibitors via Instagram.
As our space has certain aesthetics (warm, neutral tones and rustic feel) we try to compliment it with the art that matches
Currently we are exhibiting a group show called Love is a place by artist Pia Truscott and Lily Waterkeyn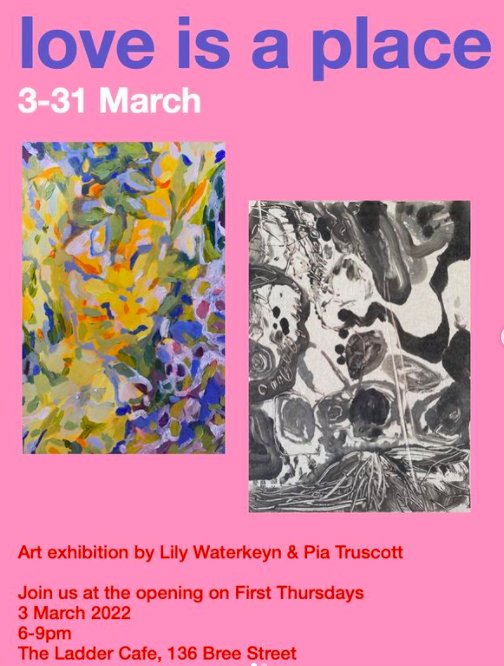 You also encourage us average humans to get involved in creativity and crafts by hosting workshops, can you tell us bit about what people can look forward to?
At The Ladder we host various arts and crafts workshops, from watercolour and wine classes, to fun painting with coffee events, illustration workshops and punch needle parties. Every second Tuesday of the month we host Cape town Life drawing club and every second Wednesday Cape town Craft club. Visit our website for the monthly schedule or check out our stories and posts on Instagram.
This month we are hosting a "Paint with coffee" workshop by fine artist Danielle Jordaan and this workshop represents everything we love - coffee and art. You can still book a spot via her e-mail: daniellejordaanart@gmail.com
What coffee brand do you use to make the delicious coffees for your customers? And why did you choose this particular coffee?
We are using Blue Door coffee roastery, small independent roastery based in Simonstown. We have been their customers for quite a few years before they became our coffee suppliers, so we knew their coffee well. Dewald and Rob are extremely attentive to each detail of the roasting process so we know that we will receive consistently good coffee beans.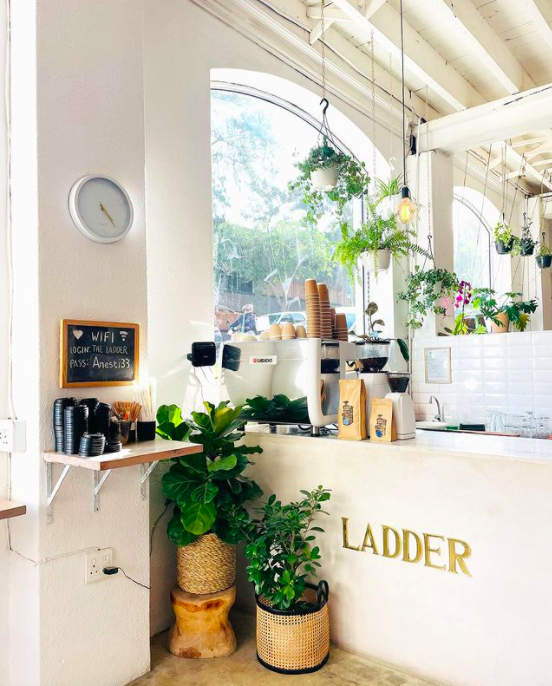 The handmade ceramics as vessels are beautiful! Were they a commission or how can our readers get their hands on some?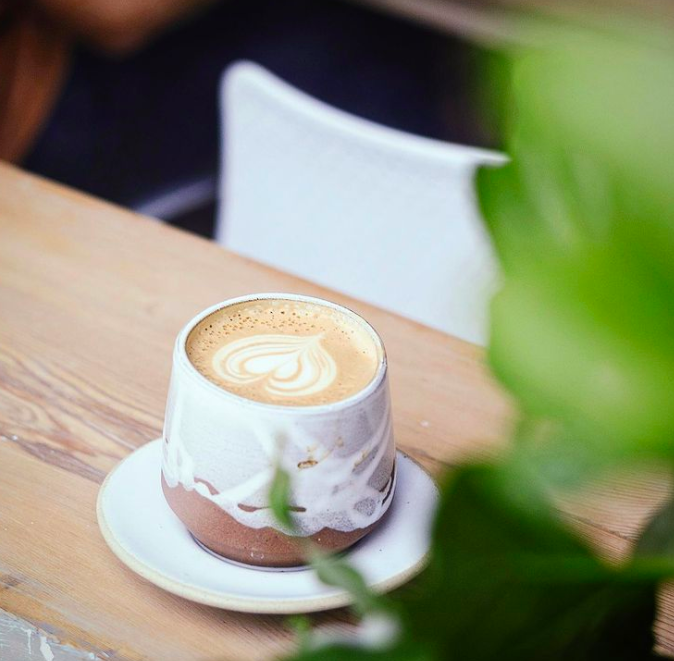 We are working with a few local potters, who make cups for us. Our main sandy flat white and cappuccino cups were commissioned from The Pot Spot studio in Kalk bay owned by Tessa Gawith. Our beautiful organically shaped latte bowls were made by Therle Anthea (Therle Chaston) ceramics in Kommetje.