"Where you heading after this?" My friend Deon asked me as we paddled back to the take off point at the legendary Supertubes of Jeffrey's Bay, my legs still burning from the many turns and bracing against the force of one of the best waves in the world.
"Hogsback" I replied. "Bit of a long haul".
"You better stop at Nanaga on the way then" he says, a glint in his eye.
"Na-what?" I say.
"Nanaga. They are famous for their Pumba-pies!"
A few more waves, a couple meetings and about 100km later, I take the turn off to the Nanaga Farm Stall. My expectations are not very high, but I if Deon said it was good, then I will stake my life on it, even if I've never tasted warthog before...in any kind of dish!
I am so thoroughly taken by the whole experience. The ladies working at the Farm Stall restaurant are so lovely, and they too have me seated and ready to devour my warthog pie, with the mandatory pineapple juice and a pretty great coffee. Vera was the barista, and she was absolutely wonderful. I had a double ristretto, topped with beautifully microtextured milk, and even a flourish of latte art!
The warthog pie was sensational, served with an onion chutney that you only find in farm stall and in country homesteads.
If you are ever traveling anywhere in the Eastern Cape, you need to tick nonage off your bucket list.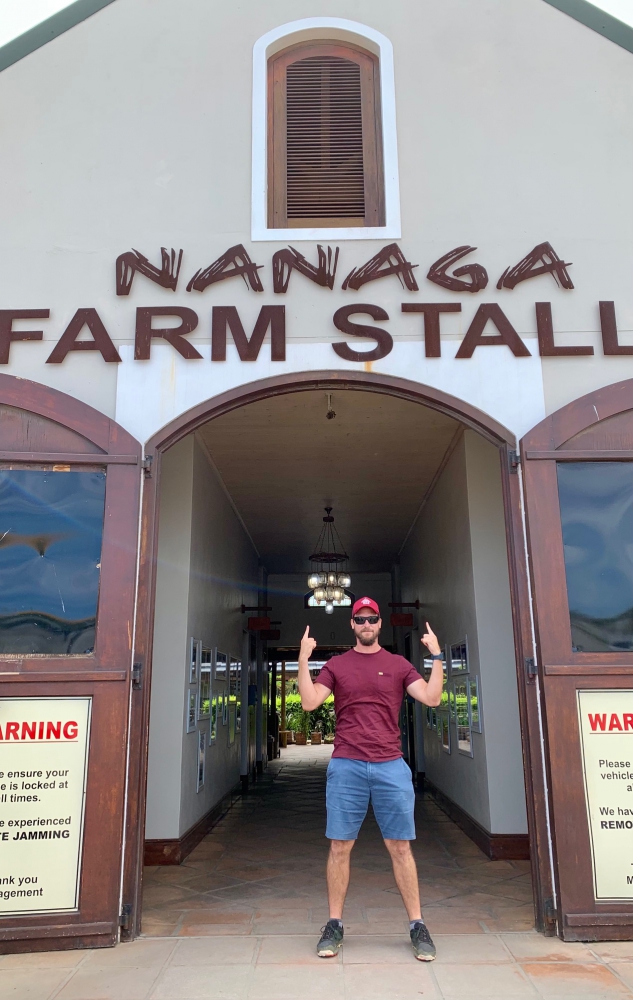 The legendary home of the warthog pie.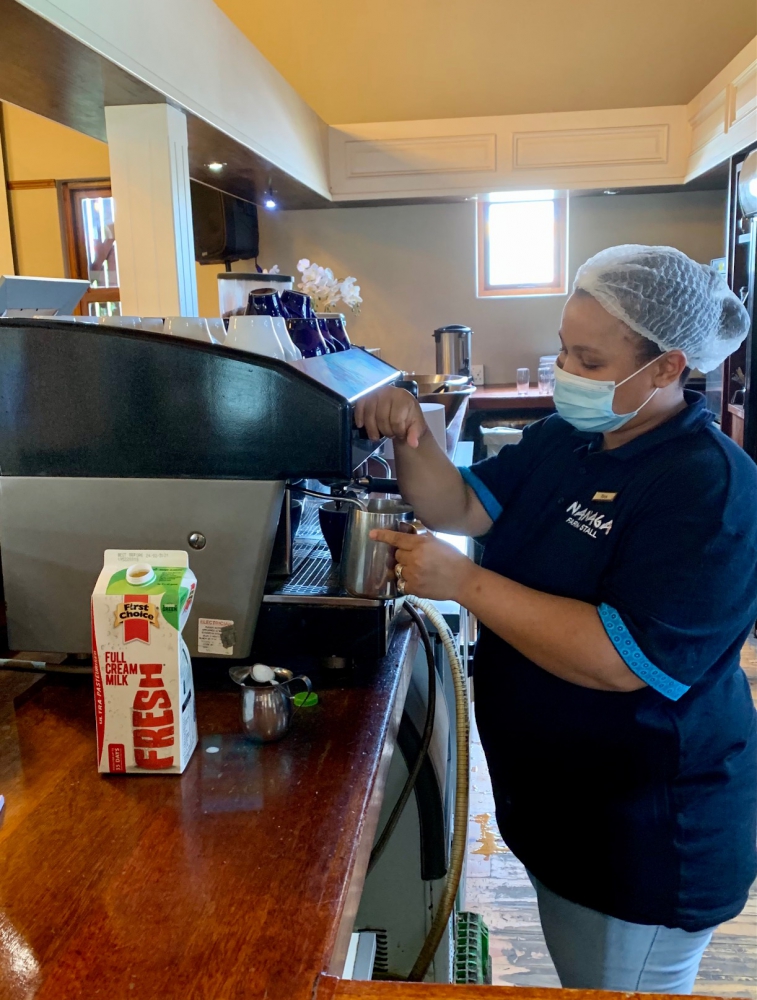 Vera, the barista, who made me a delicious cappuccino, using Uber coffee and First Choice full cream fresh milk!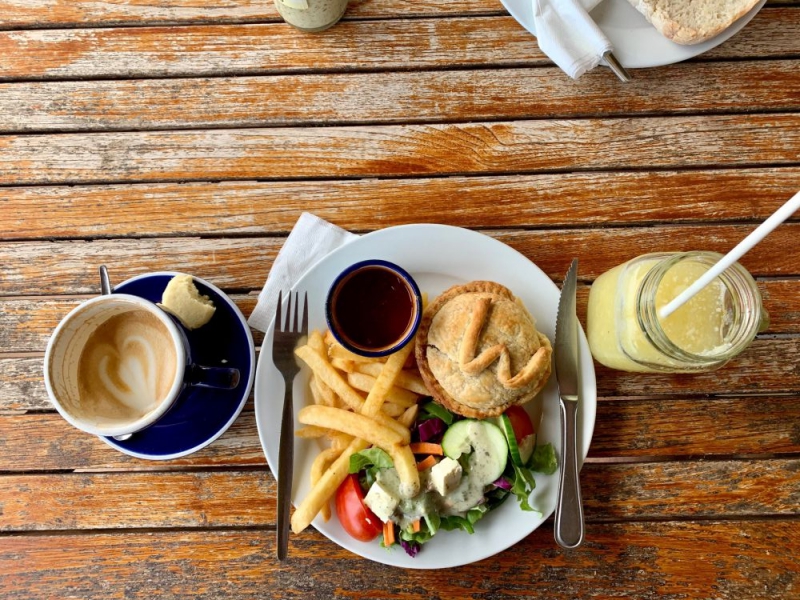 Such beautiful presentation!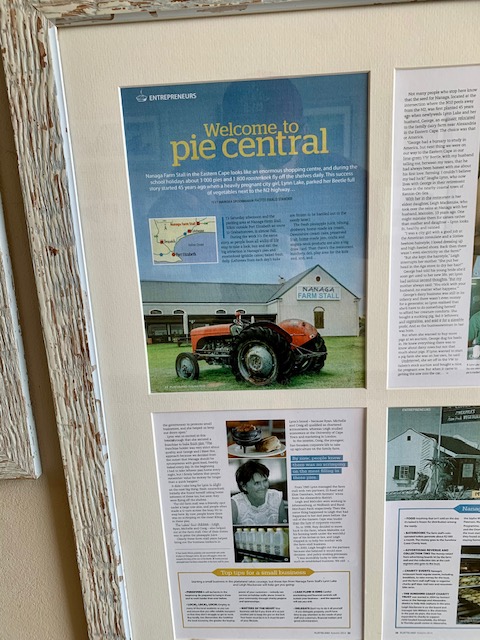 Nanaga is an Eastern Cape institution, and we highly recommend you visit!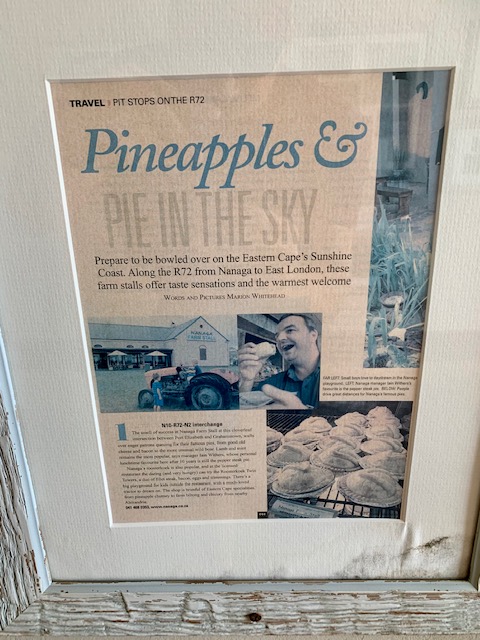 Pineapples and pie!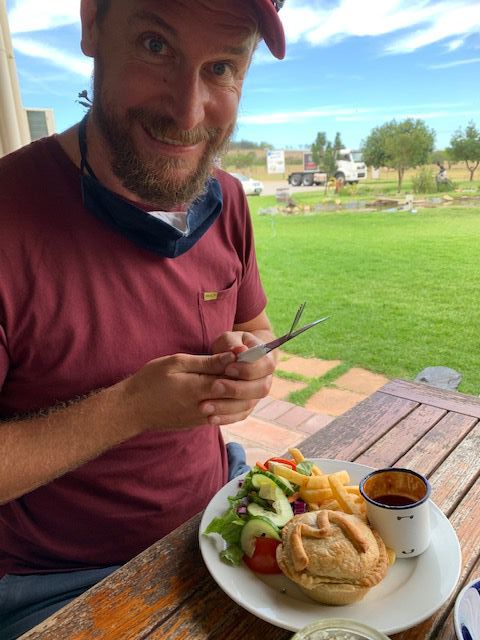 I was not disappointed!