The Top 10 Finalists of A Shot in the Dark 2020 presented by Genio Roasters were announced this week.
Well done to all the competitors. We're so proud of you! The standard of this competition continues to rise. As you can see the scores were extremely close.

The cross-section from around South Africa is truly wonderful to see. All roasters will be sent their scoresheets and notes from the judges. You can find out how the coffees were assessed here.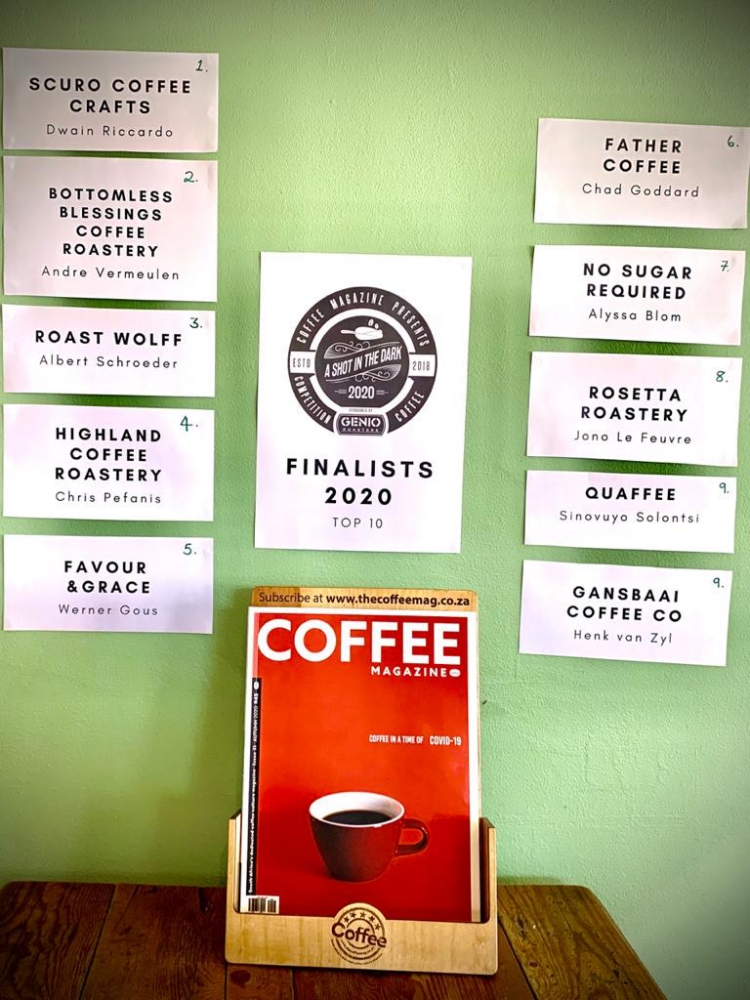 You can watch the live announcement below - and also get an insight from our Sponsors, Genio and we chat to Head Judge Nicodemus Nabakwe from Sevenoaks Trading about the scoring procedure and cupping the competition coffees!